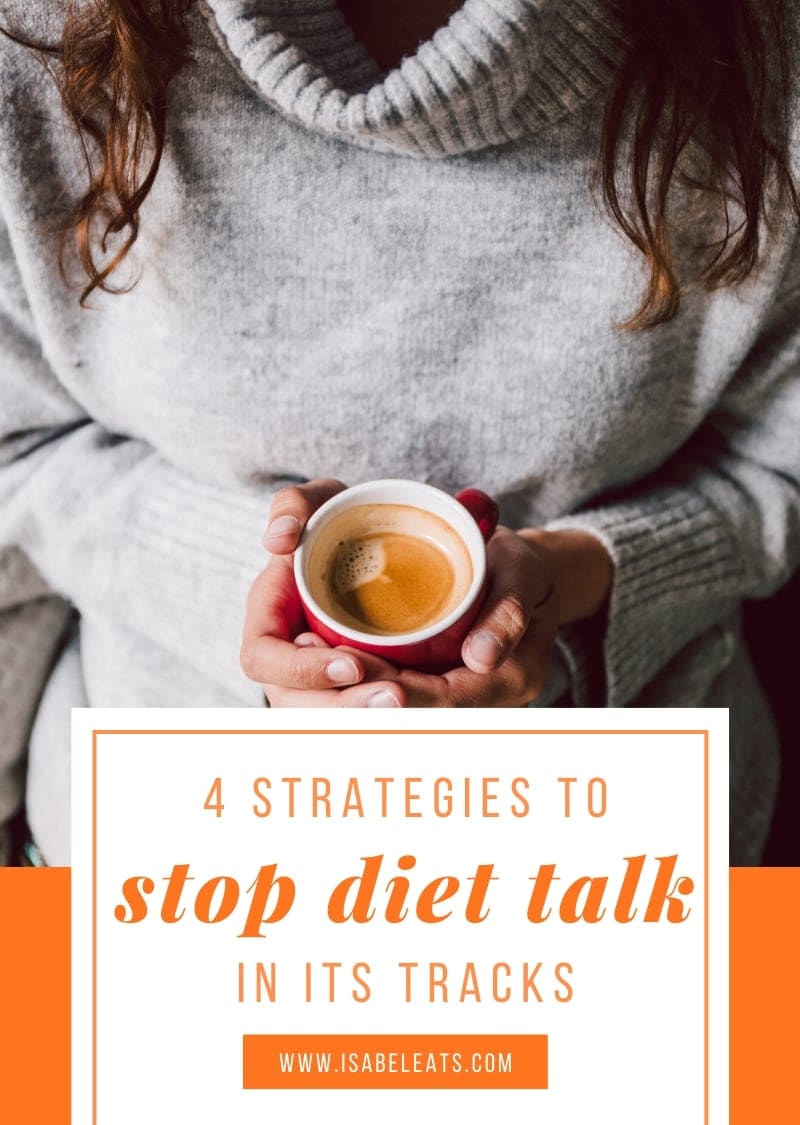 This post was written by my dear friend Paige Knapp who is equally as passionate about raising awareness about food and body image issues as I am. You can learn more about her below.
If you travelled home for the holidays, chances are you heard one of two things from your family:
"You've put on a bit of weight since I last saw you," or "Oh wow! You really slimmed down. What diet are you on?"
For most, that's just the beginning. Since everyone's home for the holidays, old family pictures are brought out. Once they start to circulate, even more body comments emerge. People usually don't mention how happy or joyful they look in old pictures, but they almost always start commenting about the way everyone looks. Fathers remark on sweaters they know they could never fit into now, and mothers comment how easy it was to stay thin before having kids.
And during all of this body shaming talk, we're expected to indulge in tons of home cooked meals and sweets without feeling one single ounce of guilt. Talk about some mixed messaging!
It can be ridiculously difficult to get through this time of year if you've ever struggled with body image. That's because no matter which way weight fluctuates, our families are the first ones to notice it. And whether we like it or not, those comments contribute to how we feel about ourselves.
Your family may mean well, but body-focused comments often hurt a lot more than they help. Even comments about looking healthier or losing weight could be misconstrued depending on the mindset of the person receiving them.
A few years ago, I struggled with orthorexia, a condition that includes obsessive behaviors around healthy eating and exercise. Visiting my family back then was one of the most stressful things in the world. They would constantly want to take me out to eat, but going out to eat was terrifying to me. After all, I wasn't in control over the food at the restaurant. Whenever I tried to shut down their attempts, they'd comment that I could eat whatever I wanted and stay skinny.
And that terrified me.
Because they didn't know what was going on in my mind. They didn't know that every time they complimented my skinniness, they reinforced my orthorexia. There was a little voice in the back of my mind that worried that if I let myself go, if I let myself gain weight, that my family wouldn't want to be around me anymore. That I would disappoint them in some way.
I know now that this is completely ridiculous, but at the time, it was very, very real. My whole identity and self-worth was tied up in how I looked and presented myself, and I know that many others feel the same way.
We're taught to look outside ourselves for body image cues as soon as we're born. Parents tell their children to eat so they'll "grow up big and strong" at first. But after a few years, the advice starts to change. "Don't overeat," they say. "You don't want to gain weight." And the rest of the world agrees with them.
We're constantly bombarded with messages about how to diet more and exercise harder so that our bodies stay the same. It's the worst this time of year. The gyms are full of guilty resolutioners trying to "burn off the holiday treats" and every other person is doing a Whole 30. But instead of changing the way that your body looks to better your body image, I think it's much easier and healthier to change the way you perceive body image instead. And it all starts with changing the conversation.
You can stop diet and body image talk in its tracks. The next time you're at a family gathering, change the conversation. Use one of the following strategies as inspiration:
Stop justifying your eating. It doesn't need to be justified.
If I had a nickel for every time someone told me that it was "okay" that they indulged because they went on a run or that they hadn't eaten anything that day, I would have a lot of nickels. But the thing is, you never have to justify eating! Eating is something that everybody has to do, just like how we all have to breathe, sleep, and go to the bathroom. You'd never feel guilty for needing to pee, so why would you feel guilty for needing some food?
Reframe the way you talk about food and exercise.
Everyone jokes that they need to work out extra hard the day after a holiday meal, but the thing is, food and exercise aren't directly exchanged. When you overindulge during a meal, your body finds tons of ways to put that extra energy to good use. Your body temperature rises, you'll fidget a little more, and you'll probably use some of that fuel to repair some muscles, too. Your body knows what to do with extra food. Trust it, and try to convince your family to trust it, too!
Start giving non-body related compliments.
There are plenty of ways to compliment a family member that have nothing to do with the way they look. Try saying things like "You're such a good listener," "You're strong and hardworking," or even "You're a ray of sunshine!" These compliments dig deeper than appearance ever goes, and your family will definitely appreciate them.
Recognize that despite your best efforts, body talk will probably continue.
You may not ever be able to completely eliminate body image from your family's list of topics, but every effort counts. Remember that you are always allowed to not participate in conversations that make you uncomfortable. Staying silent on the subject is okay. And if that's a little too scary, you can always redirect the conversation to something new and non-body related.
Working on accepting the way you look and reframing your thoughts is more attainable and healthier than constantly trying to change your outward appearance. And remember — no matter what your family may say, only you have control over how you feel about your own body.
---
About the author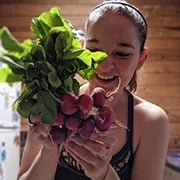 Paige is a 20-something NASM certified personal trainer and holistic health coach in Iowa City, Iowa. She empowers women to eat more delicious food and ditch chronic cardio to become their healthiest selves. She wants to help you sift through the diet & fitness culture BS to take control of your health, and you can find more about her here.