Don't let fear and anxiety around food stop you from enjoying the holidays this year. Here are 5 tips to help you overcome holiday food guilt!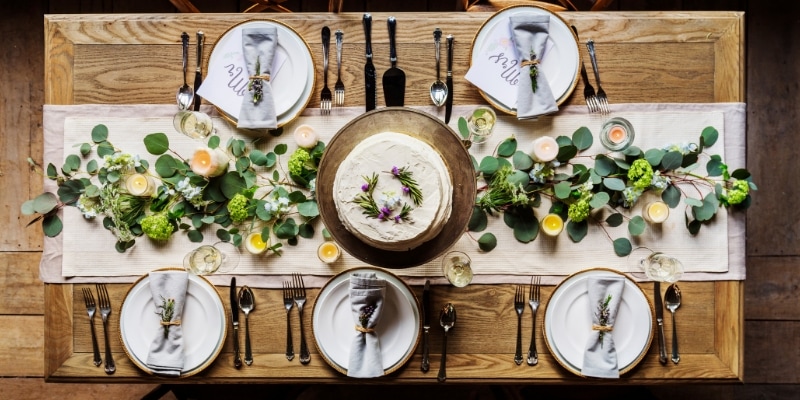 Like so many women and men, I struggled with disordered eating issues for quite a few years. What started out as an innocent goal to "look better" quickly snowballed into an obsession with what I ate, how much I ate and what I needed to do if I ate "too much." Before I knew it, I developed a full blown eating disorder and my life forever changed.
While not everyone's story is the same as mine, I think it's safe to say that so many people, especially women, have felt shame, fear, anxiety and guilt about their food choices at some point in their lives.
I want you to know that you're not alone. And I want you to know that you don't have to feel that way.
Even though I'm passionate about sharing Mexican-inspired recipes with you here on Isabel Eats, I'm also passionate about raising awareness about food and body image issues. My personal struggles have taught me that this stuff just isn't talked about enough, plain and simple. And the only way to overcome and move past the struggles is to have open, honest and meaningful conversations about them.
So today I'm inviting my friend Paige from Imperfectly Paige Wellness on the blog to talk about something so many of us have dealt with – food guilt around the holidays.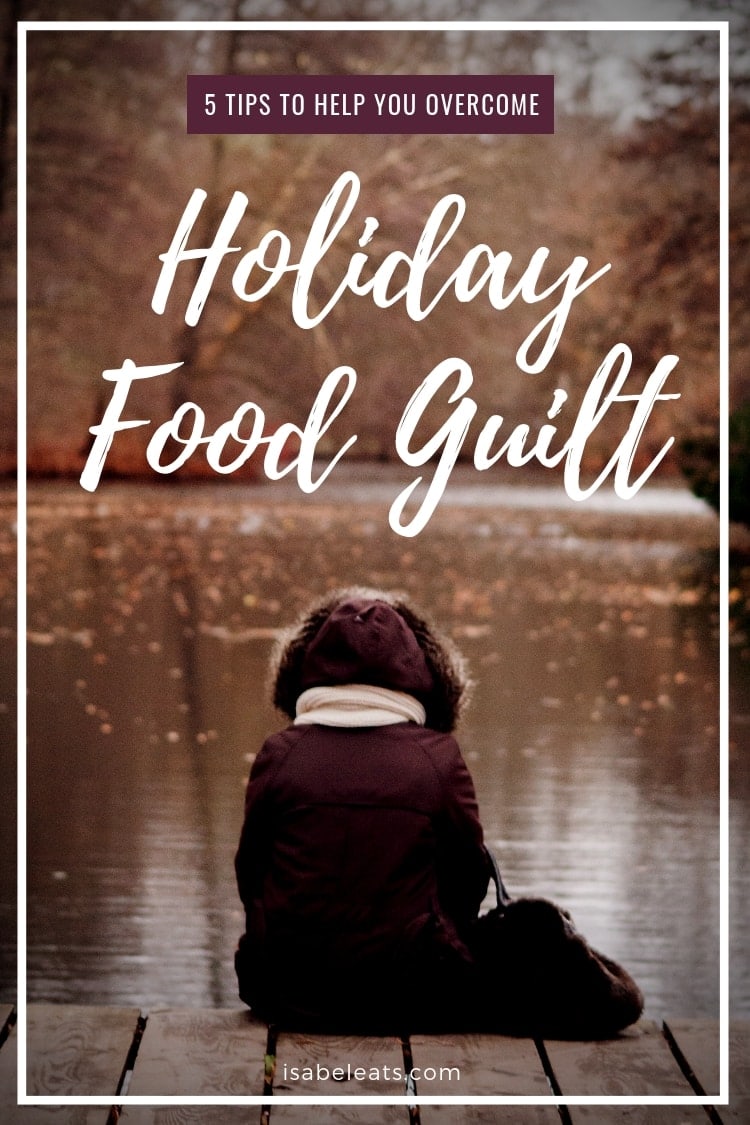 If the thought of going to a holiday party and finding something "safe" to eat terrifies you, I relate with you. If you've ever felt guilty about going back for seconds or for eating "too much" dessert, I relate with you. If you've ever stared at a room full of your loved ones laughing and enjoying their food by the fire and wondered why it was so easy for them to do that but it seemed so hard for you, I relate with you.
I understand what it's like to have a bad relationship with food. I battled with orthorexia for a few sets of Thanksgivings and Christmases. But now I've found ways to leave the negative mindset behind and focus on using food to help my body, not hurt it.
During the holiday season, this is especially important. Even though magazines are putting out crazy articles like "Lose 10 Pounds During the 12 Days of Christmas" or "How to Say No to Grandma's Pie" this time of year, who actually wants to do that? Definitely not me!
That's because being healthy for me means being wholly healthy. I take care of myself physically, sure, but also emotionally and mentally. And that means that when Grandma's famous pie comes out, I want to be able to have a piece and enjoy it — not spend the night feeling guilty for eating it or sitting there staring at it wishing I could get myself to take a bite. Sure, it was made with sugar, but it was also made with love.
Learning to become truly healthy and happy takes a lot of time and self-awareness. But by using these 5 tips to overcome holiday food guilt, you'll be able to start preparing to jump right in to this holiday season!
1. Go into the holidays knowing exactly what habits you fear and have strategies to overcome them
This sounds super scary and overwhelming, but I promise you can do it! Here's a little example. Every year for Thanksgiving, my family has the same dishes. Turkey, stuffing, mashed potatoes, green beans, cranberry sauce — you get the picture. And that was my biggest fear. During my eating disorder days, I was terrified that when all of the food showed up in front of me I would fill up my plate to the brim and stuff my face full of it and feel super sick and ashamed.
But when I started to think about it, like, really think about it, I realized how unlikely it was that I would do that. So I came up with a plan: I would choose exactly the foods that I was craving, and skip out on the ones that didn't sound good to me. Heck, I don't even like cranberry sauce, so why was I worried that I would stuff myself full of it? And here's a pro tip: You'll actually eat less if you allow yourself to eat what you want. You'll sit and enjoy your food and actually taste it instead of shoveling it down in shame or fear of someone seeing.
So when the time to eat came around, I served myself a good-sized plate of food, but only chose the foods that I really enjoyed. If you prepare your mind to do the same, you'll be more likely to accept and enjoy it instead of just grabbing a little bit of salad, sitting in the corner, and wishing that you could've indulged a little more.
2. Treat the holiday like a normal day
This means that even though it's a holiday, and even though you know you're going to have some indulgent food later, you shouldn't restrict your eating throughout the day. This means wake up and eat breakfast like always. Eat lunch like always. Don't starve yourself, or you'll only be setting yourself up for disaster later.
I learned this first-hand a few years ago when I decided it would be a good idea to fast up until the big Thanksgiving meal. The problem was, I also decided to go on a run in the morning. And refused to eat Dunkin donuts and have froo-froo Starbucks drinks with my family for breakfast, even though it was a tradition.
By the time dinner came around, I was hangry, and I suffered because of it. I ate so much food that I felt sick. Instead of spending time with my family, I was hiding upstairs, feeling pretty miserable and not at all thankful. I had sacrificed not only my physical health, but my mental health as well. Which brings me to point number three…
3. Realize that mental health is part of being healthy, too
You need to prioritize your mental health in order to be truly healthy instead of only focusing on the physical. Doing what makes you happy — including indulging in some holiday treats — is a part of mental health. Did you know that if you eat while stressed your body actually has a harder time breaking down and digesting your food? This could be part of the reason you feel so bloated and lethargic after eating something that causes you guilt. If you spend the entire holiday season fearing indulgent food and weight gain, you're sabotaging your mental and physical health. And you don't have to do that!
Think about it. Do you really want to spend the holidays being incredibly healthy at all costs, no matter how you feel about it? And miss out on special memories or food traditions? And feel anxious and fearful about it all?
I'm guessing not!
Instead, immerse yourself in the holiday festivities and go with the flow. They only come around once a year, after all.
4. Re-introduce yourself to a younger version of you
Think back to all of your Christmases/Hanukkahs/Kwanzaas past. I'm talking way back to when you were still in elementary school. Do you remember how carefree you used to be around the holidays? When you still believed in Santa Claus, I'm sure you didn't worry about getting in your daily servings of vegetables. When you made cookies with your grandma and had a few to "test," I'm sure you didn't obsess over the amount of "extra" calories you had eaten. When you ran past all of the presents under the tree Christmas morning so that you could have your special breakfast of chocolate covered pretzels (yes, that's how Christmas works in my family), you weren't terrified of what the sugar was going to do to your body.
You just ate without a care in the world. Why should now be any different?
You knew then that the holidays were a time to relax and indulge a little. Come on now, you knew that mom wasn't going to let you have chocolate for breakfast all the time , and so you definitely took advantage of it!
Now that you're a little more grown up, some traditions may have faded or changed. For example, I've upgraded my Christmas morning breakfast to include some dark chocolate coconut balls in the last few years. But just because you're a little older doesn't mean that you should approach holiday foods with anything less than excitement and cheer. After all…
5. Remember what the holidays are all about
Spoiler alert: No matter what your family, friends, or the media may tell you, holidays aren't about the food.
The holidays are about spending time with those closest to you. And who love you, and will continue to love you even if you have to unbutton your pants to fit in a piece of pie.
If you find yourself fixating on food, take a step back for awhile. Leave the kitchen or dining room and strike up a conversation with a family member. Start up a game of charades or cards. Volunteer to put on a holiday movie. Then, when you feel hungry again, go back and fill up a plate with foods that you love. After all, you only get them once a year!
Like this post? You may also like these!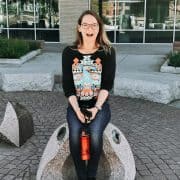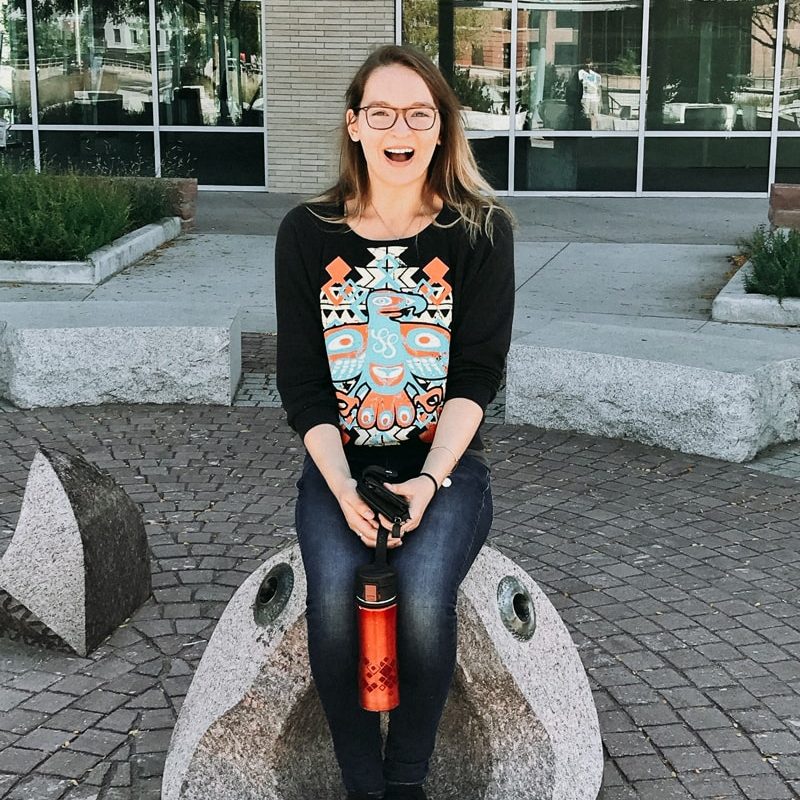 Paige is a 20-something NASM certified personal trainer, real food recipe creator, and budding holistic health coach who wants to help you sift through the diet & fitness culture BS to take control of your health. Find out more about her here.