Searching for the best holiday gifts to give this year? Check out the 50 best food gifts for the holidays! There's something for the whole family!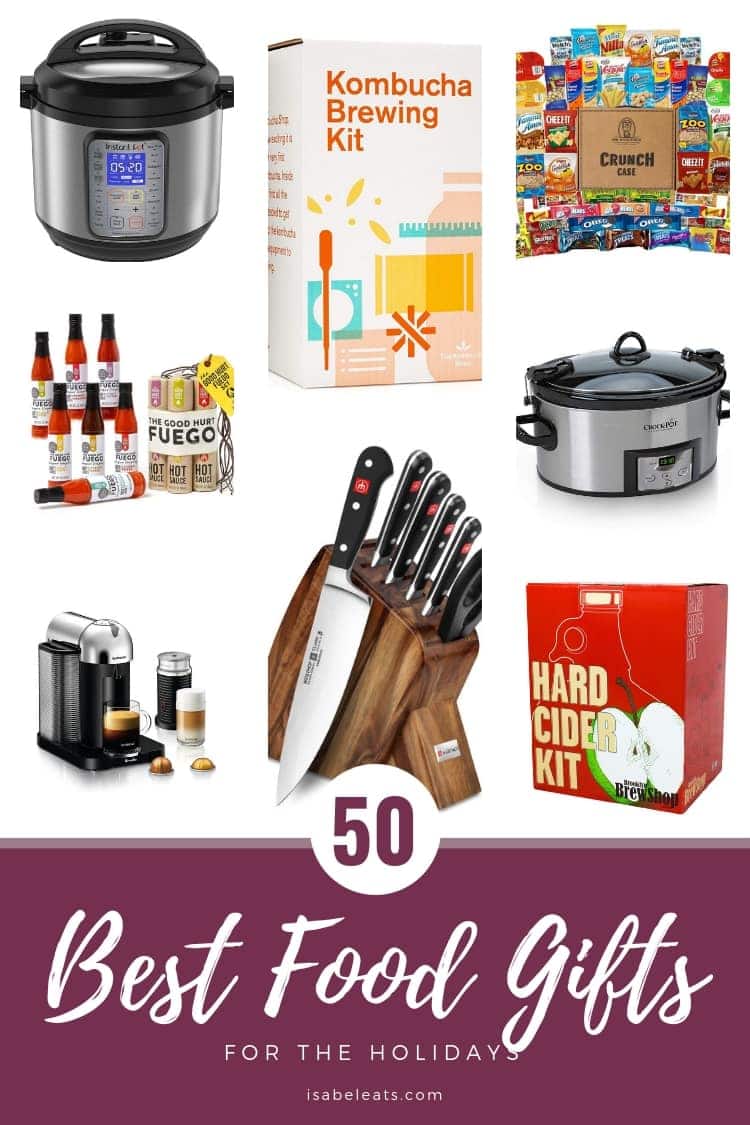 This post contains affiliate links. If you make a purchase using one of the links below, I may receive a small commission at no extra cost to you. Thank you for your support!
It's that time again of year again – Christmas is right around the corner and I'm feeling all the holiday cheer! As someone who has a big family, I know how hard it can be to find gifts for loved ones who already seem to have everything they need. To make things a little easier, I created this extensive gift guide to help you find the perfect present for everyone on your list.
Most of the products are from Amazon, which means if you've got a Prime membership, you get unlimited free 2-day shipping! Woo hoo! If you don't have Amazon Prime, go here to get a free 30-day trial
. Totally. Worth. It.
Now onto the gifts!
The 50 Best Food Gifts for the Holidays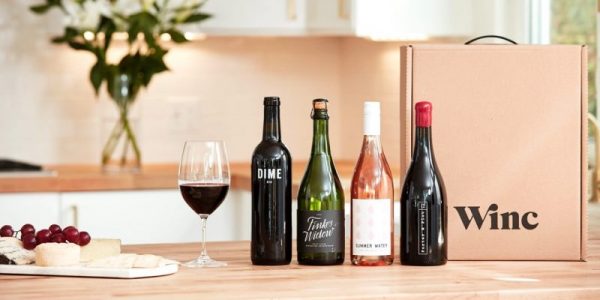 Know someone who loves trying new wines? Take the guesswork out of selecting the perfect bottle and grab a subscription to the Winc Wine Club!
Commonly called the Netflix of wine, Winc delivers 4 bottles of wine to your door each month, shipping cost included. The best part? There's no membership fee and you can cancel anytime.
Sign up through this link and get 4 bottles for $40.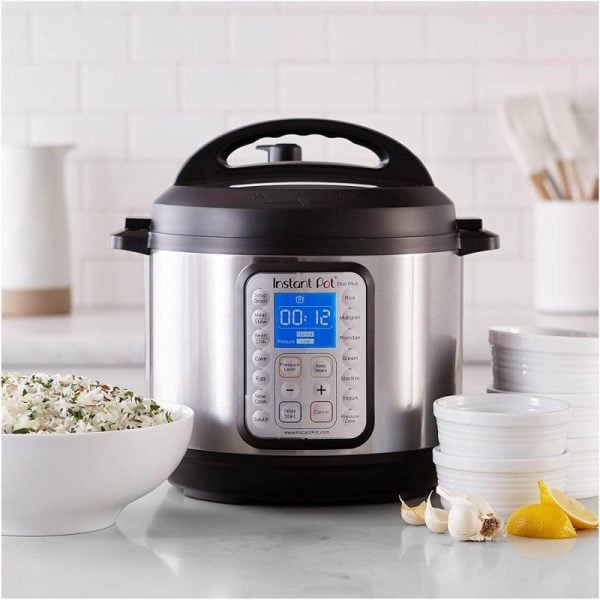 People are obsessed with their Instant Pot and for good reason – it's a pressure cooker, slow cooker, rice cooker, steamer, yogurt maker, saute/browning pan and more all in one! The pressure cooker function in particular is what everyone is raving about – it speeds up the cooking process dramatically and can cook meals in a fraction of the time.
If you know someone who wants to get dinner on the table faster and spend less time in the kitchen (e.g. everyone in the world), the Instant Pot is for them!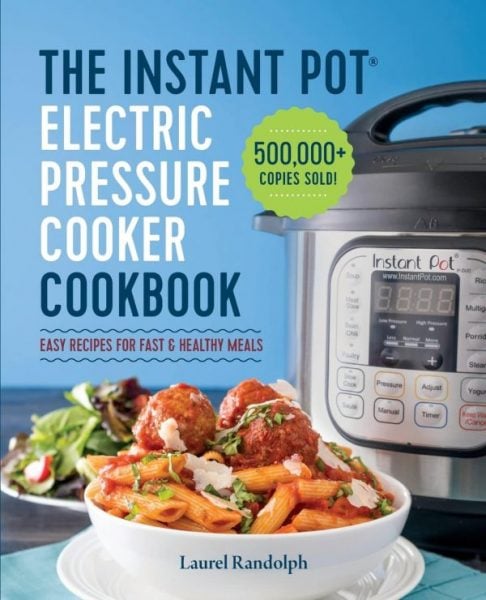 If you're buying an Instant Pot, you're going to need some Instant Pot recipes! The Instant Pot Electric Pressure Cooker Cookbook has over 100 easy no-fuss recipes suitable for beginner Instant Pot users to long-time enthusiasts.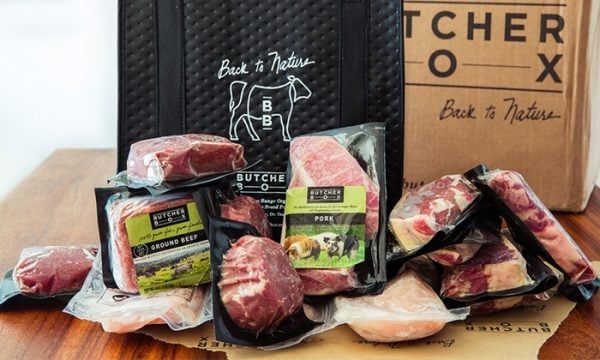 If you know someone who likes high-quality meat that's free of hormones and antibiotics, then they're going to love ButcherBox (if they don't use them already)!
ButcherBox is a service that delivers 100% grass-fed beef, free range organic chicken and heritage breed pork directly to your door. They have 5 different boxes to choose from in 2 different sizes and you can choose to receive deliveries monthly, every other month or cancel at any time.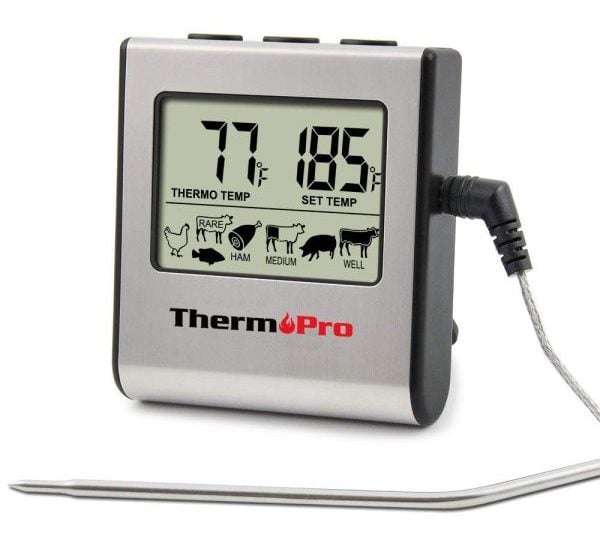 A good meat thermometer is something every home cooks needs in their kitchen, and this in-oven model from ThermoPro is perfect for checking the internal temperature of meats, soups and liquids, even while they're cooking! I use it all the time to make sure my meats are cooked to perfection.
Just place the probe in the meat, close the oven door, and set your desired internal temperature. When the meat reaches that temperature, the thermometer alarm will go off and you're ready to eat!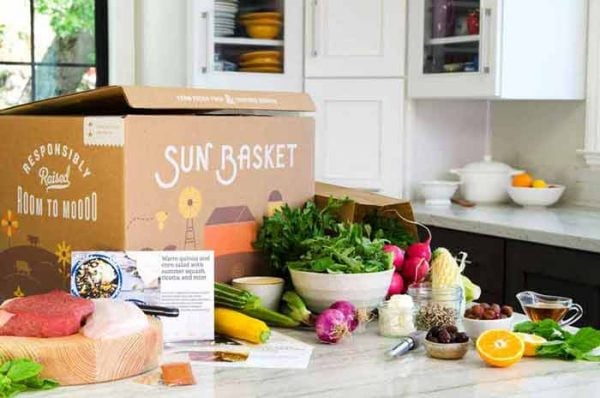 Sun Basket is a healthy meal delivery service that offers organic and sustainable ingredients and easy recipes delivered to your door weekly. You can choose from 18 healthy & delicious recipes a week , including Paleo, Lean & Clean, Gluten-Free, Vegetarian and Family options. Sign up through this link and save $45 off your order!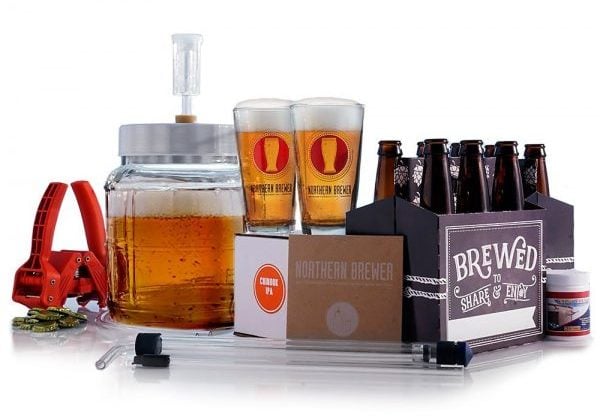 Got a beer loving friend or family member? A home beer brewing kit is the perfect gift! This kit from Northern Brewer comes with everything you need to brew authentic craft beer at home, including a craft beer recipe, all the ingredients, brewing equipment, bottles, and easy-to-follow instructions.
I bought my husband this kit a few years ago and now brewing beer has become one of his favorite hobbies!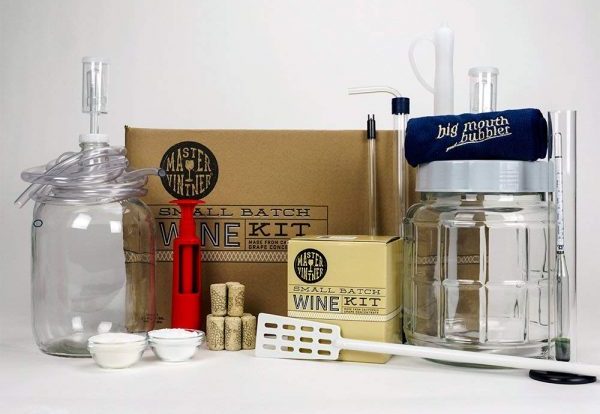 Ever wondered how wine is made? I know I have! This kit is on my wish list this year. It comes with everything you need to make a Cabernet Sauvignon, Merlot or Pinot Noir as well as easy instructions and the equipment you'll need.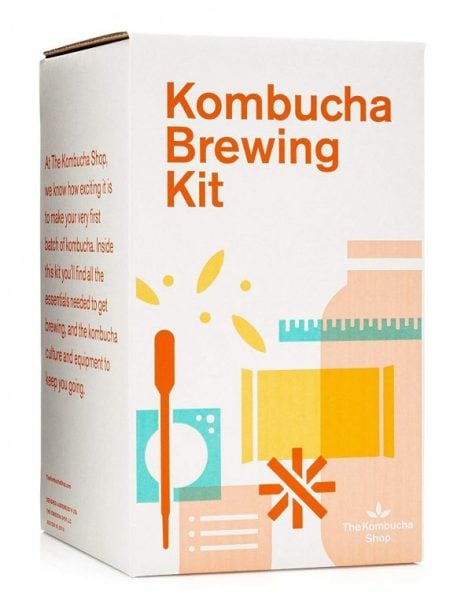 Anyone who has bought kombucha at the grocery store knows that it can be pretty expensive, especially if you're buying a few bottles every week. With this homemade kombucha brewing kit, you can make your own and keep going for years without having to buy another kit ever again!
This kit comes with a 1 gallon glass brewing jar, pH test strips, a temperature gauge, the kombucha starter, organic sugar and easy-to-follow instructions to make your first batch a success. It also comes with a 16 page Post-Brewing Guide that walks you through how to bottle your brew, experiment with different flavors and how to care for your kombucha culture so that you can continue to brew for years to come!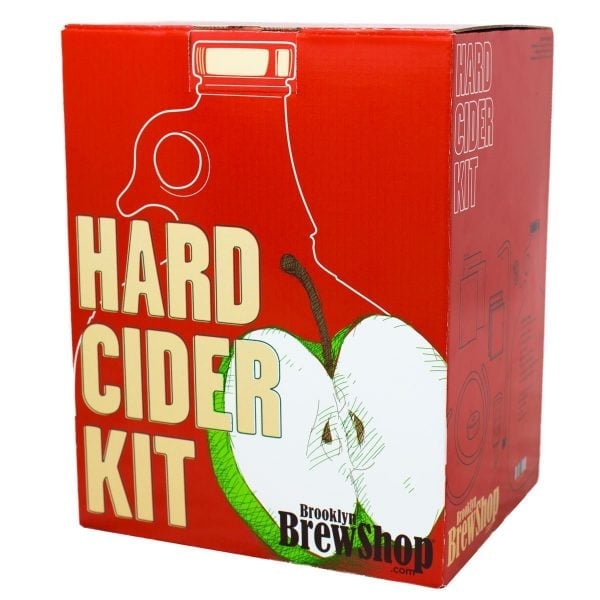 Apples aren't just for eating – they're for drinking, too! This hard cider kit from Brooklyn Brew Shop has everything you need to make 3 batches of tart and bubbly hard cider including a 1 gallon reusable glass fermenter, 3 packets yeast, vinyl tubing & clamp, racking cane & tip, chambered airlock, 3 packets cleanser, and screw-cap stopper.
All you need is a some local and fresh apple cider or juice and you're ready to start brewing!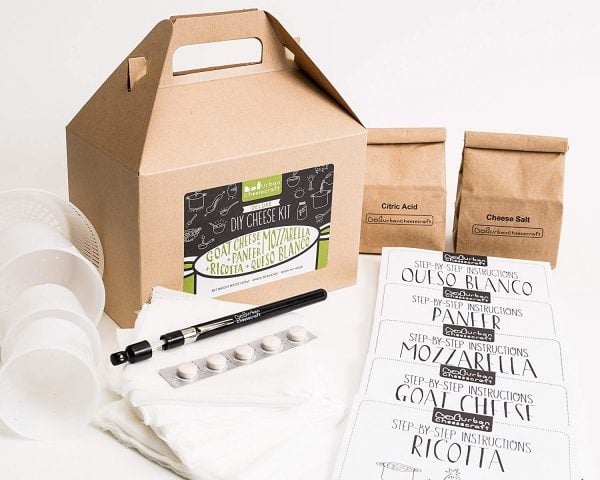 The DIY cheese making kit is perfect for that cheese lover in your life. It comes with everything you need to make 30 total batches of cheese, including step-by-step instructions for making fresh queso blanco, mozzarella, goat cheese, ricotta and paneer!
The best part? These fresh cheeses are ready to eat and enjoy in only 1 hour!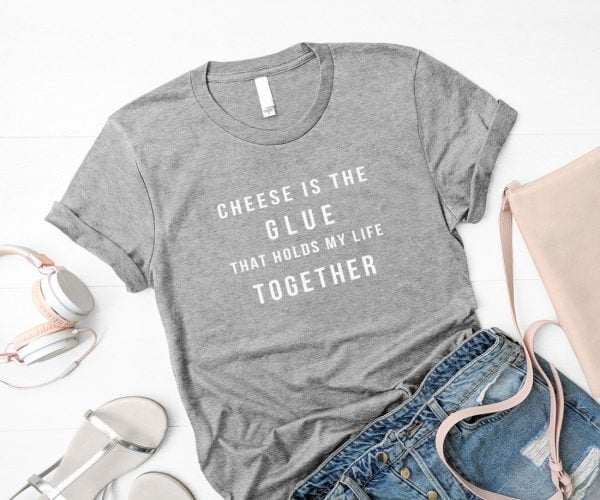 Profess your love for cheese with this hilarious (and accurate) cute tee that says it all – cheese is the glue that holds my life together. I think everyone can relate.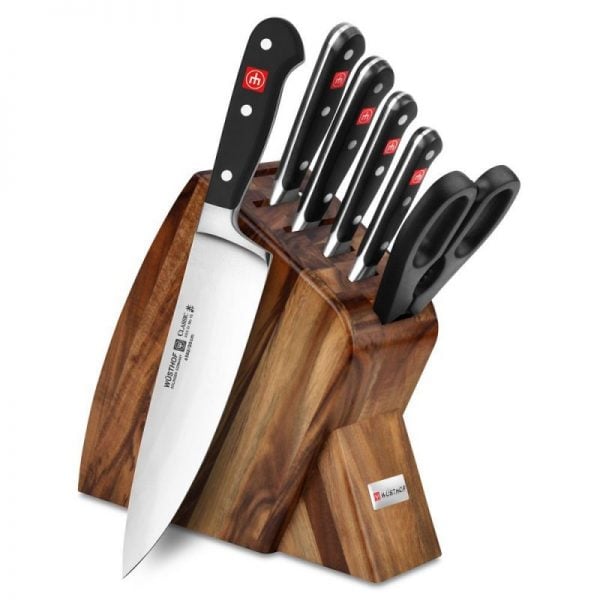 If I had to choose 1 item I couldn't live without in my kitchen, it would be my knife set. This Wusthof set is the exact set that I have in my kitchen and I use it every single day.
It comes with a 3.5-inch Paring Knife, 5-inch Serrated Utility Knife, 6-inch Kiritsuke Prep Knife, 8-inch Bread Knife, 8-inch Chef's Knife, Come-Apart Kitchen Shears and a 6-slot Slim Design Wood Knife Block. It's worth every single penny!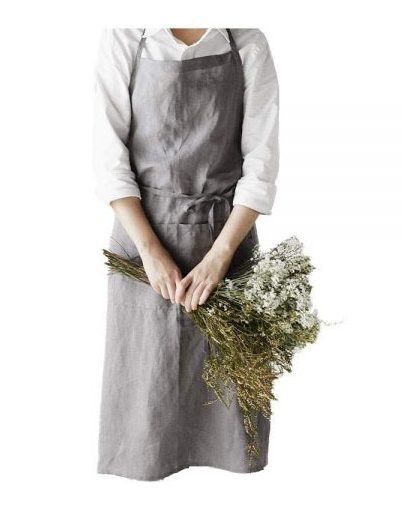 I'm obsessed with kitchen aprons. Not only are they practical and shield your clothes from any spills and splatters when you're cooking, but they're also super cute!
This French apron is made from 100% linen and has deep pockets in the front to carry around a kitchen towel or any kitchen tools you're using.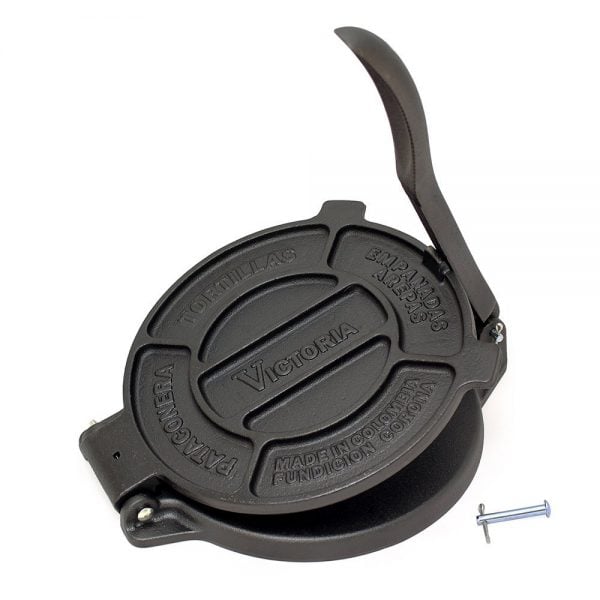 If you know someone who loves authentic Mexican tacos, this tortilla press is for them!
Made from heavy-duty cast iron for easy and even pressing, this Victoria tortilla press is a must-have tool for making homemade corn tortillas as well as empanadas, arepas, gorditas, tostones and more.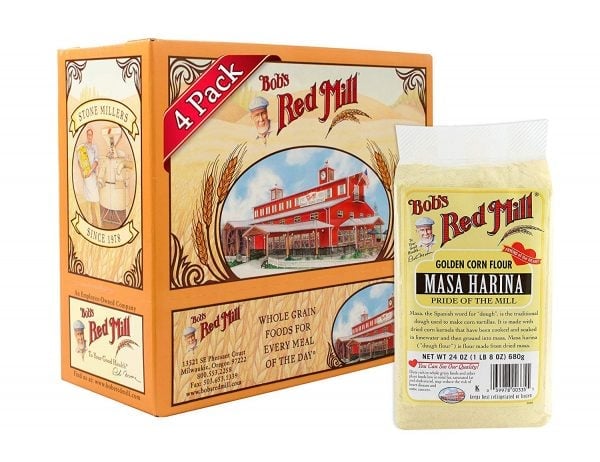 Every Mexican food lover's kitchen needs masa harina in their pantry!
This 4-pack of Bob's Red Mill masa harina is essential for making corn tortillas, tamales, sopes, gorditas, pupusas, arepas and more!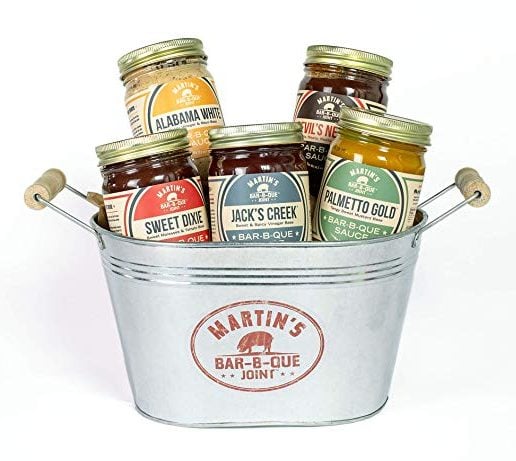 This BBQ sampler complete with cute galvanized bucket is perfect for the BBQ lover in your life. Plus, it also made Oprah's annual gift list this year so you know it's good!
It comes with 5 different flavors including sweet molasses and tomato, sweet and spicy vinegar, really really really hot sauce, tangy vinegar and mayo, and tangy sweet mustard.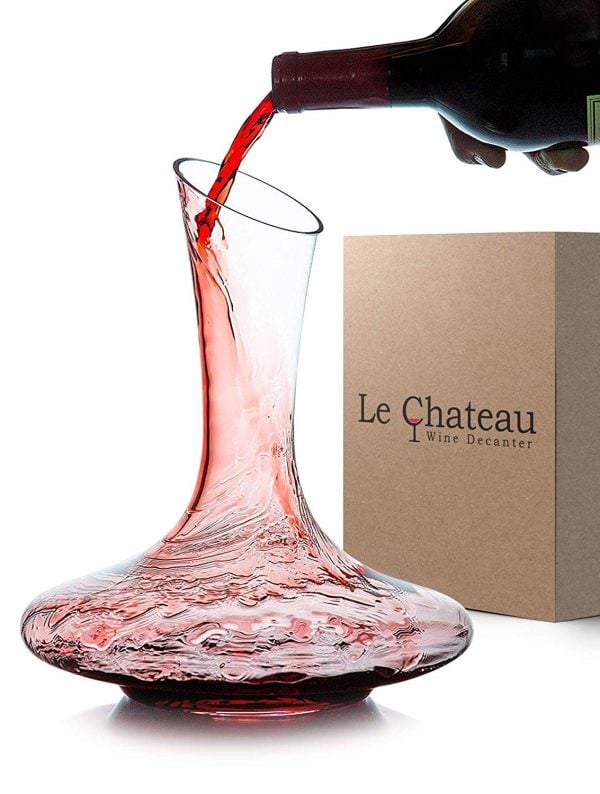 This beautiful and elegant wine decanter is not only great for letting your red wine breathe a little, but it's also a gorgeous carafe that looks great on any table!
It's a great gift for wine lovers and enthusiasts alike.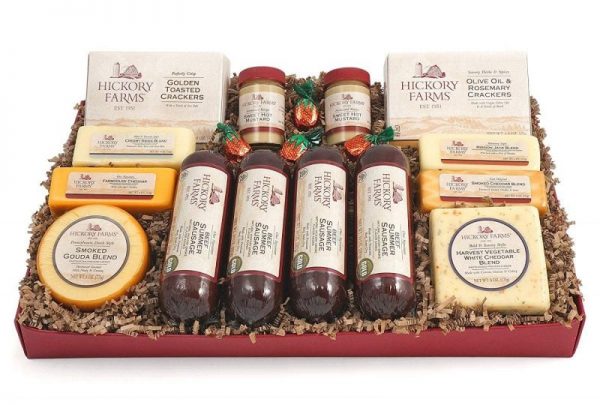 A classic holiday gift, this Hickory Farms cheese and sausage spread never goes out of style.
This set comes with 4 sausages, 6 different kinds of cheeses, 2 different types of crackers and 2 jars of sweet hot mustard.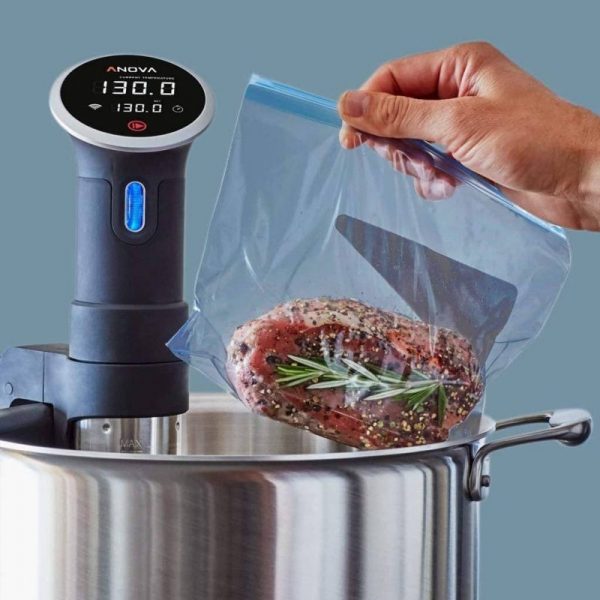 If you have someone in your life who love experimenting with different cooking techniques and different kitchen gadgets, the this sous vide cooker from Anova is for them!
Sous vide is a method of cooking that uses a water bath, resulting in very precise and even cooking perfect for things like meats and eggs. This Anova cooker is enabled with WiFi and Bluetooth so you can control the time and temperature right from your phone.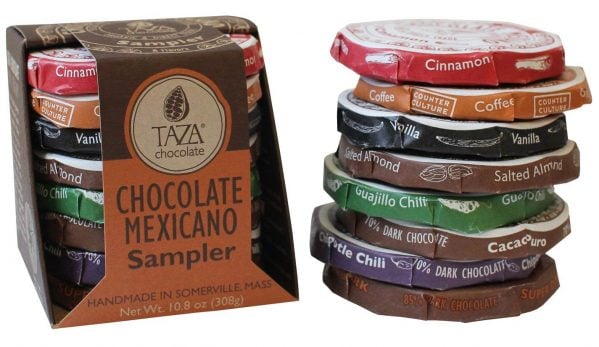 Who doesn't want the gift of chocolate this time of year?! This Mexican chocolate sampler perfect for making cups of hot cocoa comes with 8 different flavors such as cinnamon, salted almond, vanilla, dark chocolate and more.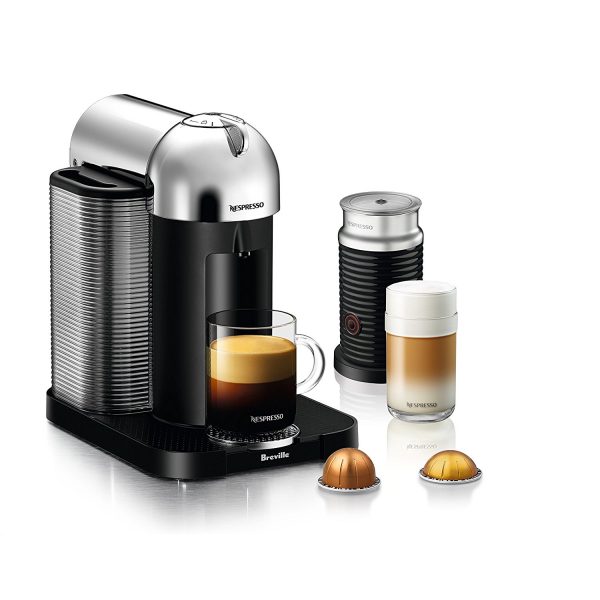 This is the best gift of the year for all the coffee lovers out there. This Nespresso Vertuo machine makes high quality single serve espresso and coffee with just the touch of a button.
This particular set comes with a Nespresso machine as well as 12 coffee capsules and a milk frother to make the perfect cappuccino and latte right at home.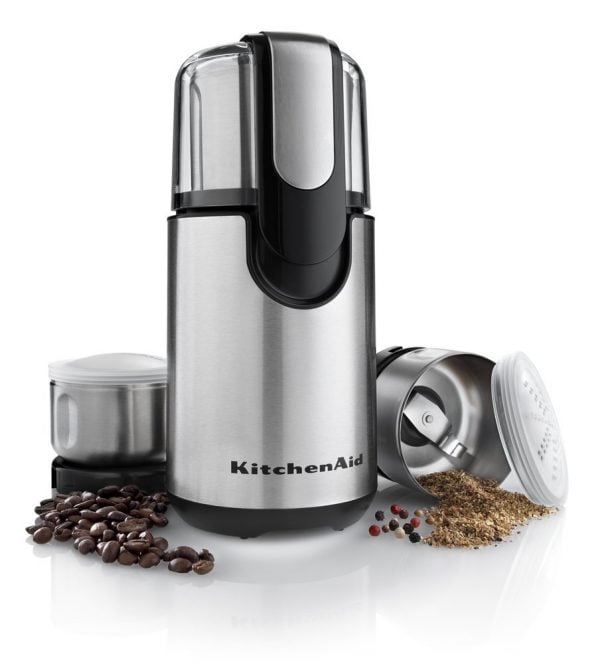 A good cup of coffee starts with freshly ground coffee beans, and now you can grind them right at home!
This KitchenAid grinder is perfect for grinding whole bean coffee as well as whole spices such as peppercorns, cloves, nutmeg, fennel seeds and more.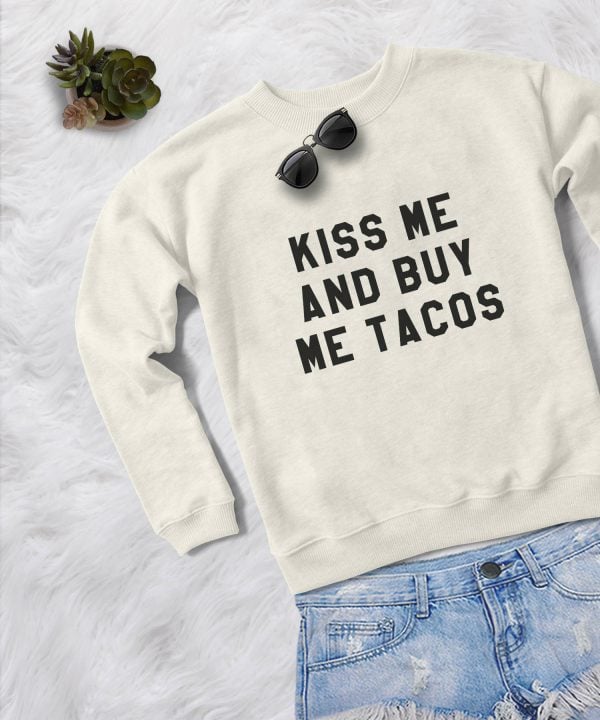 This sweatshirt is pretty much all I want in life. Kisses and tacos. It's a great gift for that taco lover in your life!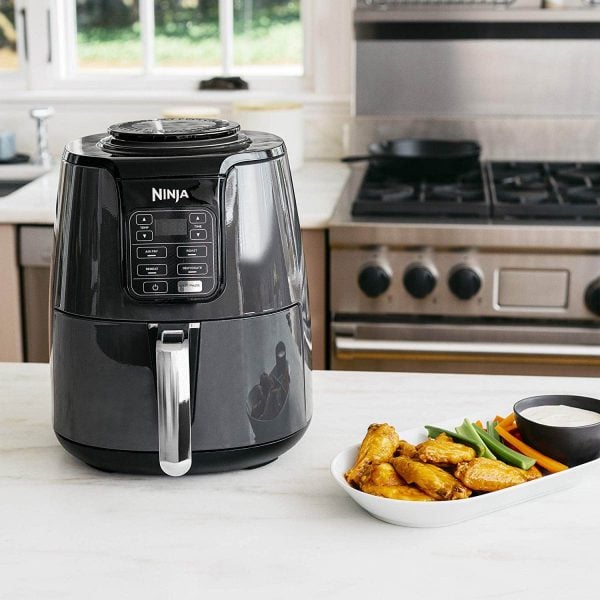 Move over, Instant Pot. I predict that the air fryer is going to be huge next year!
This Ninja air fryer uses convection heat to quickly cook and crisp up food with little to no oil. It's great for those who love fried foods, but are looking to be a little healthier in the new year.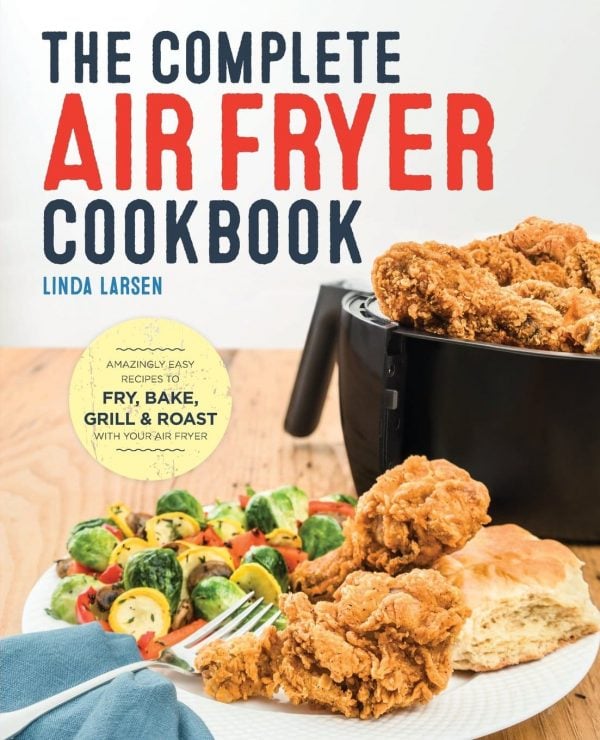 If you've got an air fryer, you need The Complete Air Fryer Cookbook!
It's filled with over 100 recipes to make in your air fryer ranging from mixed berry muffins and monkey bread to chicken fried steak and crispy french fries.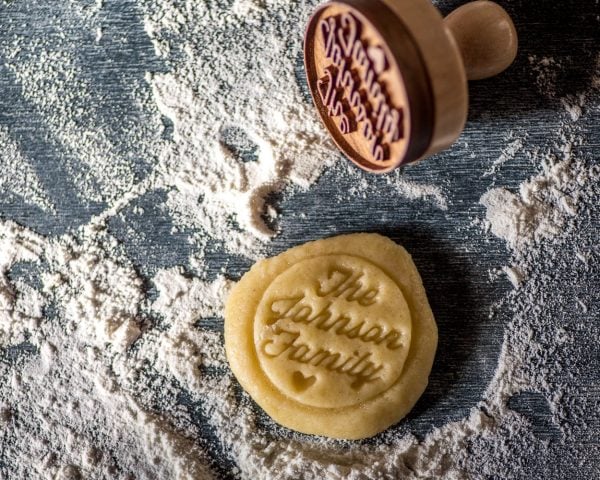 Personalized gifts are one of the most thoughtful things you can get someone for the holidays.
This personalized wooden cookie stamp is a great gift for those bakers in your life who appreciate unique little details. It's something they'll treasure forever.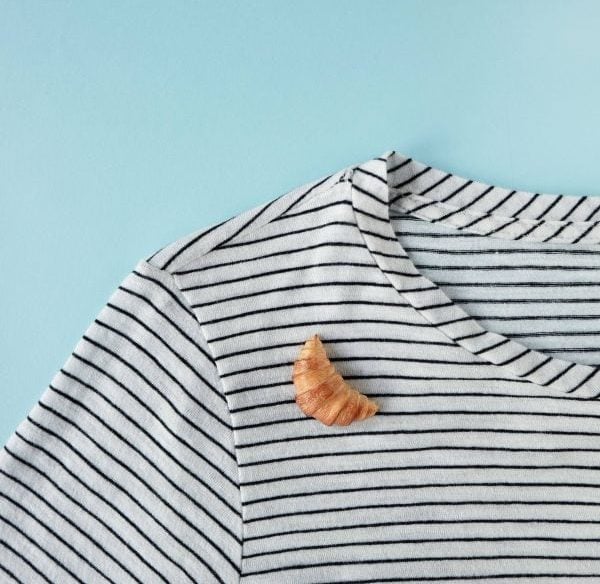 This super cute croissant pin is a great gift for those foodie friends who love to show off their love of food! The detail on the pin is impeccable and it's handmade!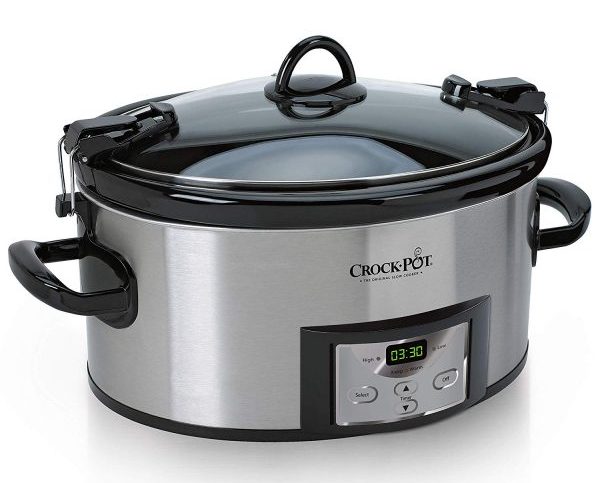 The original manual slow cooker got an upgrade!
This slow cooker is programmable and allows you to set a cook time from 30 minutes up to 20 hours. Once the time runs out, it automatically switches to the keep warm mode! This model also has a locking lid which is perfect for taking to parties and get togethers!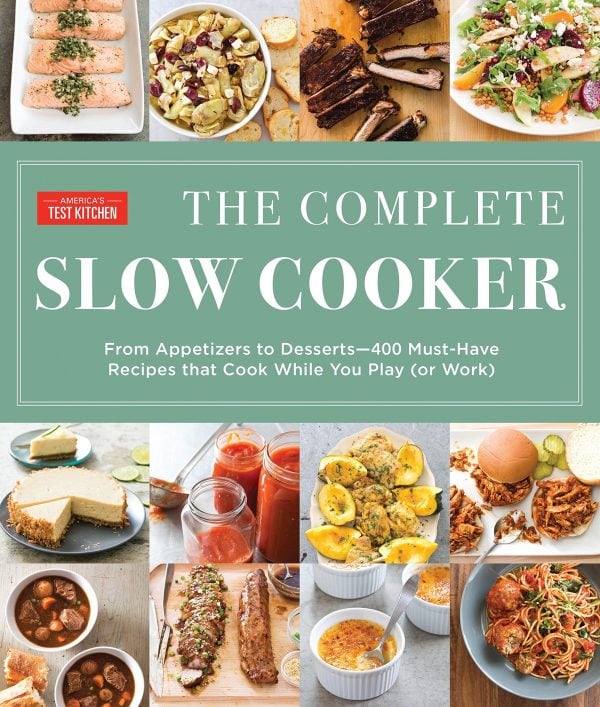 You probably know you can make fall-off-the-bone meats and stews in your slow cooker, but did you know you can make granola and cheesecake too?
This book from the trusted America's Test Kitchen is jam packed with 450 recipes for everything from appetizers to desserts.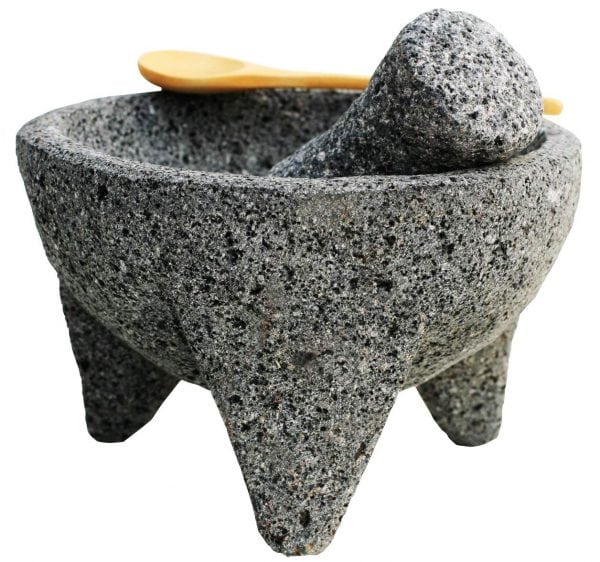 Made from volcanic stone, this molcajete is a great gift for that Mexican food lover in your life.
Not only can it be used to make guacamole, salsas, grind spices and more, but it also makes for a beautiful presentation at the dinner table.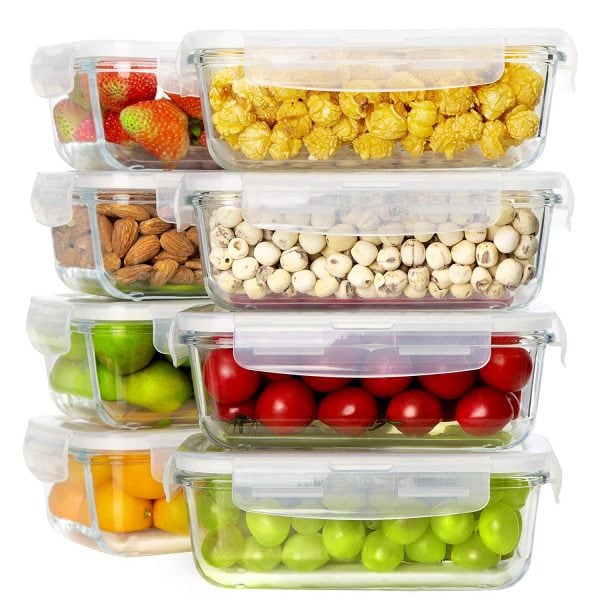 These glass storage containers are one of the most useful and practical gifts this holiday season. They're oven, microwave, freezer and dishwasher safe, have easy snap-on lids that are leak proof and come in a pack of 8!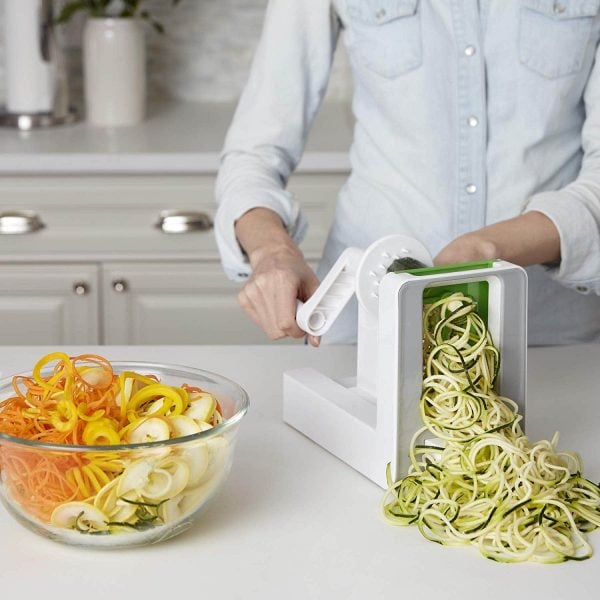 Make eating healthy a little more fun and exciting by getting this OXO spiralizer!
You can spiralize so many vegetables from zucchini and carrots, to potatoes and butternut squash. This machine comes with three different blades to make spaghetti, fettuccine and ribbon noodles.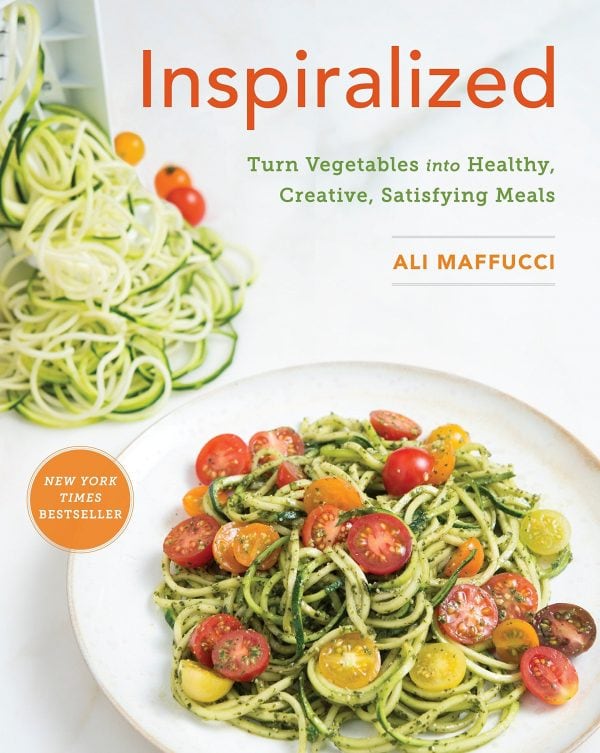 Inpiralized is the definitive guide to using your spiralizer and creating delicious, healthy meals. In it, you'll learn how to make satisfying dishes using over 20 different spiralized veggies and fruits!
If you've got a spiralizer, you need this book!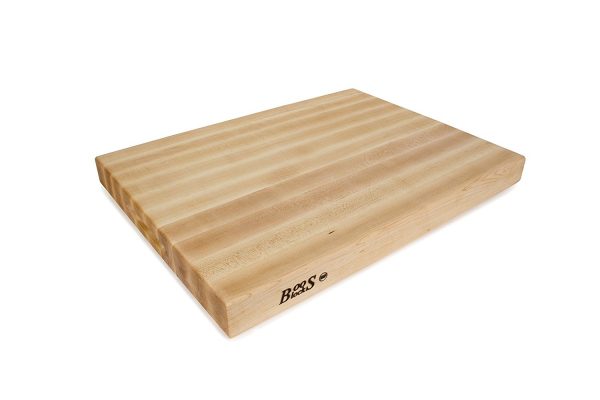 If you watch any cooking shows on TV, you probably know about Boos Blocks. They are high quality wood cutting boards used by some of the world's top chefs and serious home cooks.
They're extremely sturdy, durable and heavy, and will last years upon years when properly cared for. This version features grooves on each end for easy carrying and is double-sided as well.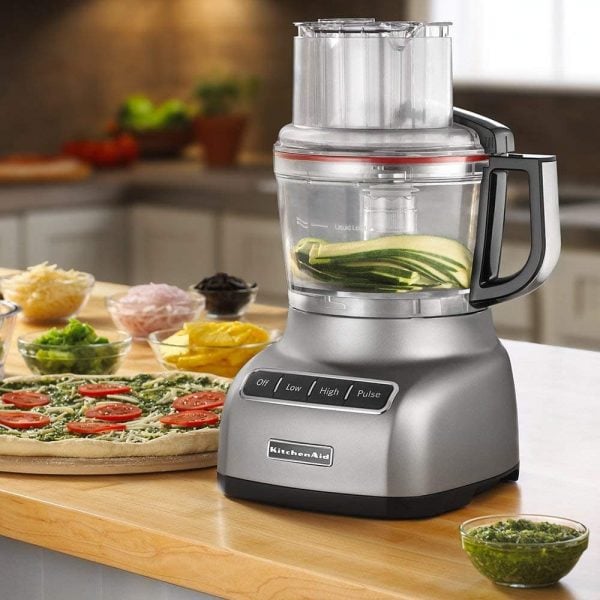 I got a food processor early this year and it has seriously been life changing.
I use it for everything, from making cauliflower rice and easy sauces to making hummus and homemade nut butters, there are a million ways to this machine will save you time and frustration in the kitchen.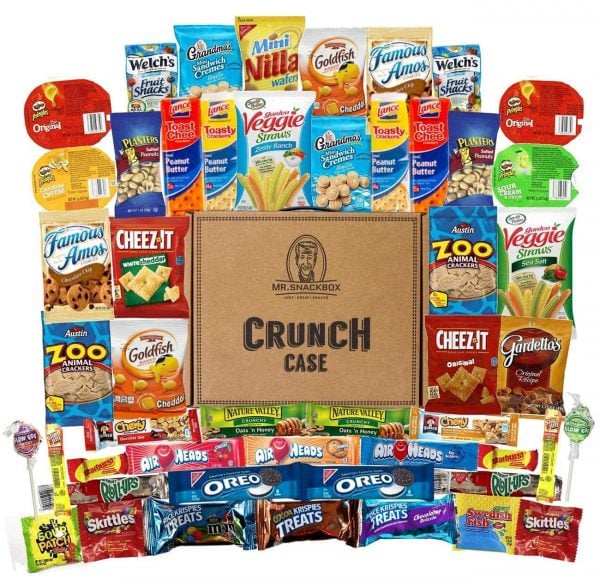 I don't think I know 1 person who wouldn't want this as a gift. I mean, who doesn't want a big box full of snacks and treats?! I certainly do!
This box has 50 total snacks and makes for a great care package for college students and the like.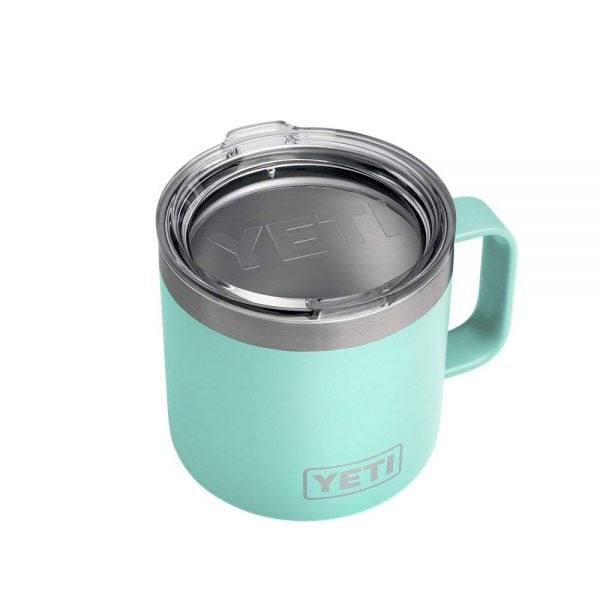 I didn't believe in the power of the Yeti until I got a Yeti cooler as a wedding gift last year. And you know what? Yeti really does keep everything so much colder than other brands!
This 14-ounce mug is perfect for keeping your cold drinks cold and your hot drinks hot until the very last drop.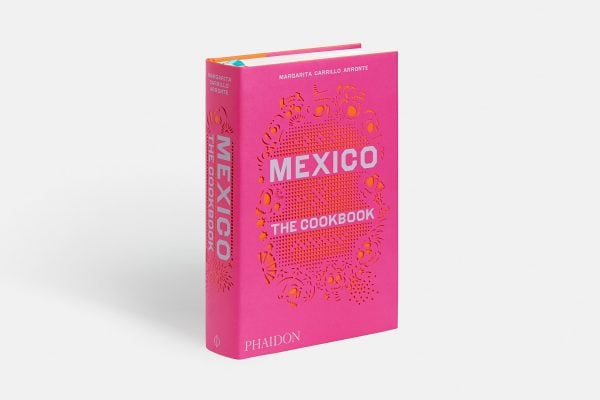 If you know someone who loves authentic Mexican food, they need this book! It's an extremely comprehensive cookbook with a whopping 700 recipes from all over the country!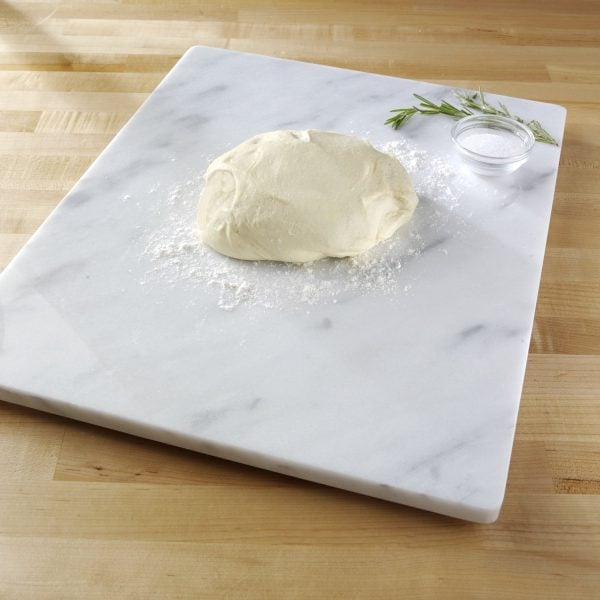 Here's another one for the bakers! This marble board has a large and smooth surface area that's perfect for rolling out dough. Because marble stays cooler than room temperature, it's ideal for rolling out pastry dough and keeping it firm.
It also doubles as a beautiful cheese, crackers and charcuterie board!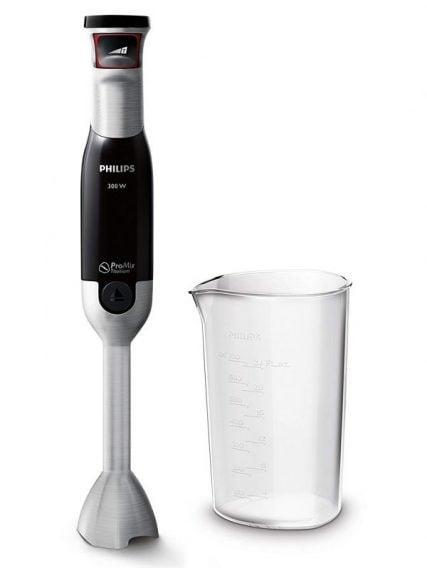 A good immersion blender is a kitchen must-have. It's extremely useful when making soups and whipped/mashed potatoes and it makes blending and pureeing things so much easier!
All you do is stick the blender into the pot and press the start button. There's no need to transfer hot liquid to a blender!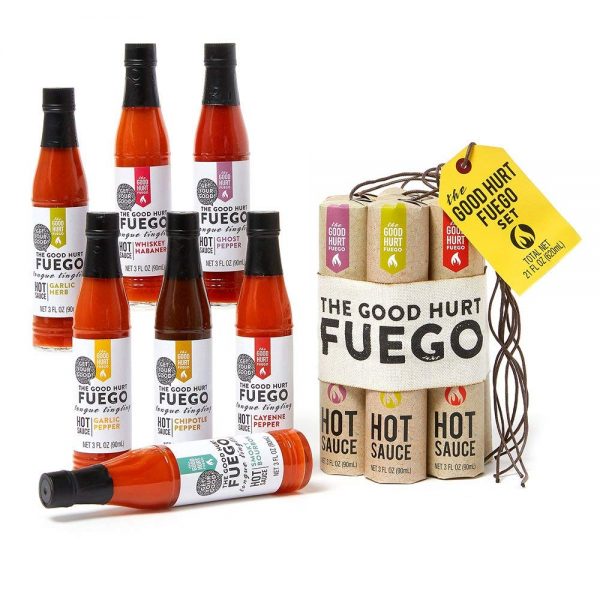 Not sure if your friend or loved one would like a hot sauce sampler pack? Here's an easy way to find out. Just look in their fridge and count the number of hot sauce bottles they have. If it's 3 or more (like me), they would absolutely love this set!
This set comes with 7 different flavors of hot sauce ranging from mild to melt your face off – garlic herb, smokey bourbon, garlic pepper, chipotle pepper, cayenne pepper, whiskey habanero and ghost pepper.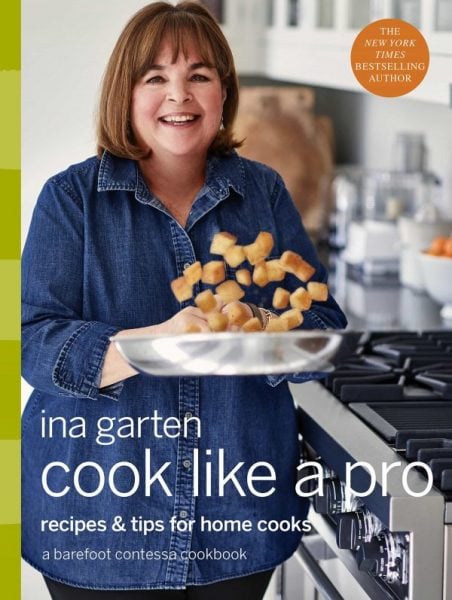 The Barefoot Contessa does it again! Ina Garten's latest cookbook (her 11th to be exact) features a brand new collection of recipes along with her best "pro tips" to take your homemade meals to the next level.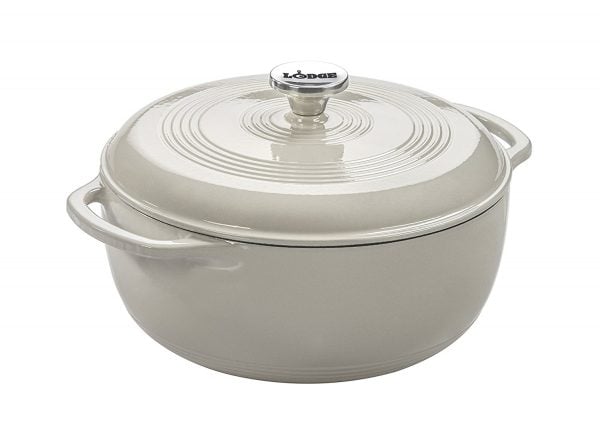 This Lodge Dutch oven is one of my favorite things. I got one as a wedding present this year and I use it all the time! It's a really good price, super heavy duty and you can use it for so many things!
Have a cherished family recipe that you want to preserve in a fun and colorful way? Order a custom recipe illustration from Shana Colwes Art!
This makes for a meaningful and special gift that will your loved one will treasure forever. I actually ordered myself an illustration to commemorate my most popular recipe on the blog!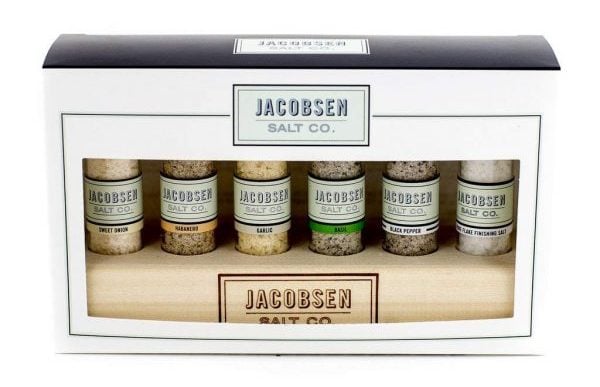 This salt sampler from popular saltmakers Jacobsen Salt Co. makes for a perfect stocking stuffer or hostess gift. It comes with 6 different flavors (pure flake, sweet onion, habanero, garlic, black pepper, and black garlic) and an elegant wooden vial stand to display on the kitchen counter.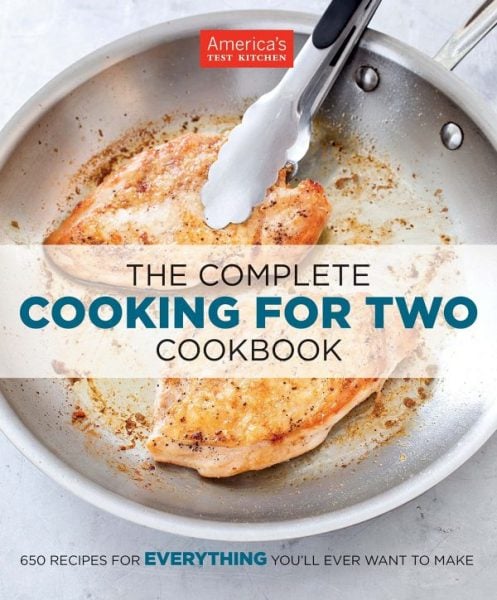 Got someone on your list who loves to cook but is part of a small family of 2? Then this book is for them!
America's Test Kitchen has re-engineered a whopping 650 of their best recipes to serve only 2. No more trying to scale down a recipe meant for 6 – this book does it all for you!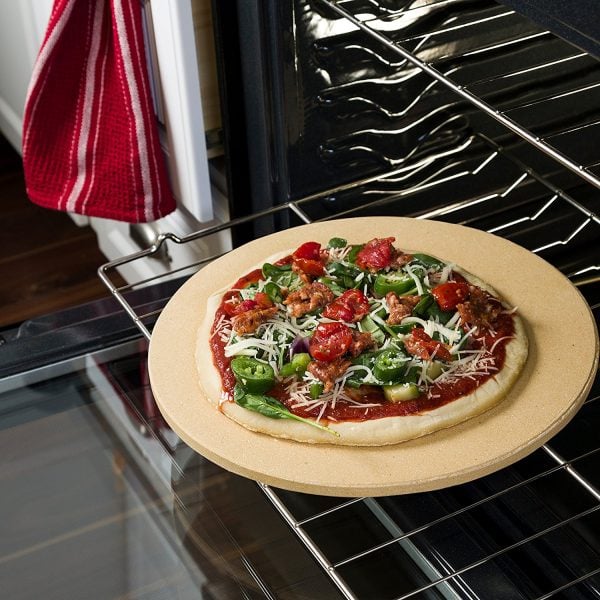 If you want restaurant-quality pizza and bread at home, a pizza stone is a must. This 16-inch round stone is made from a blend of lead-free clay and absorbs heat to transfer it evenly for a crunchy and chewy crust.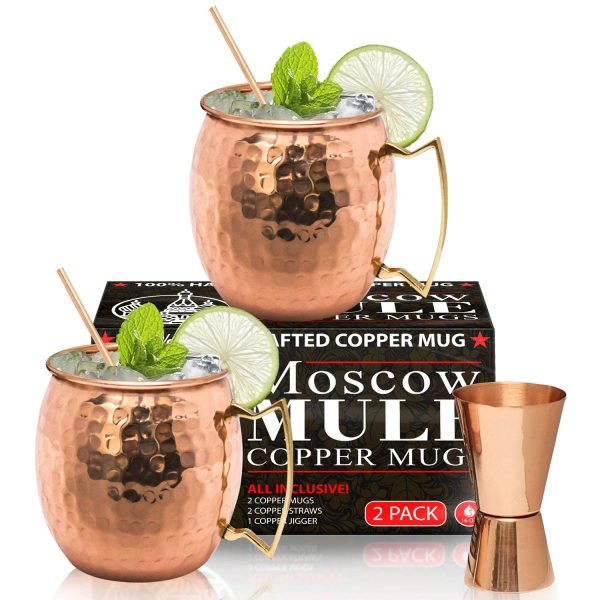 If you know someone who enjoys a good Moscow Mule, this set of copper mugs makes a great gift! It comes with 2 100% copper mugs in a hammered gloss finish, 2 copper straws and 1 copper jigger.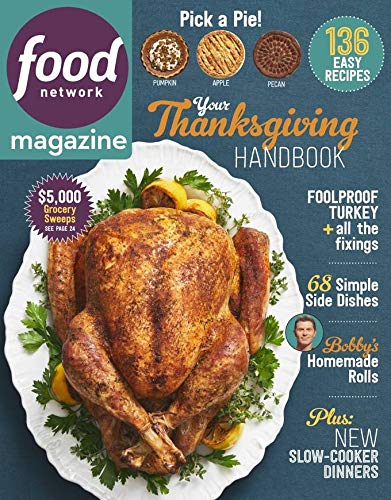 One of my favorite things to gift are magazine subscriptions since they can be enjoyed all year long! For the food lover on your list, a subscription to Food Network Magazine is perfect. Every issue is filled with recipes and tips from our favorite Food Network stars!