These no bake Chocolate Almond Butter Berry Cups topped with sea salt are dairy free, gluten free, paleo, raw, vegetarian and vegan!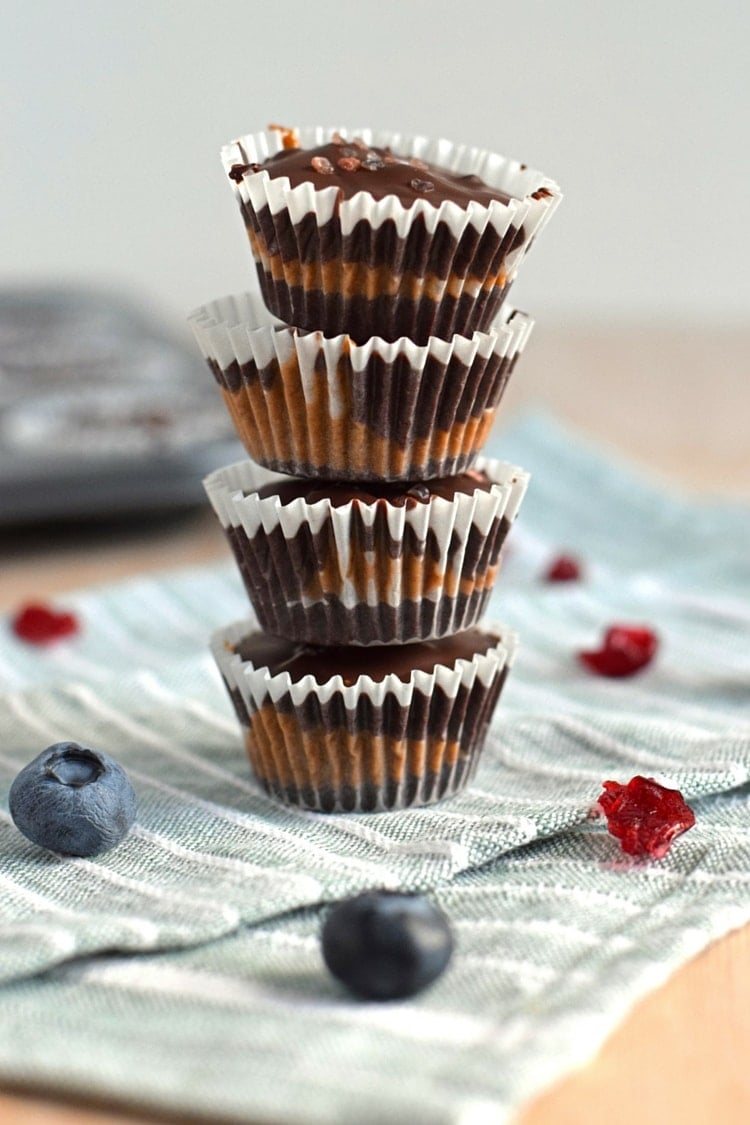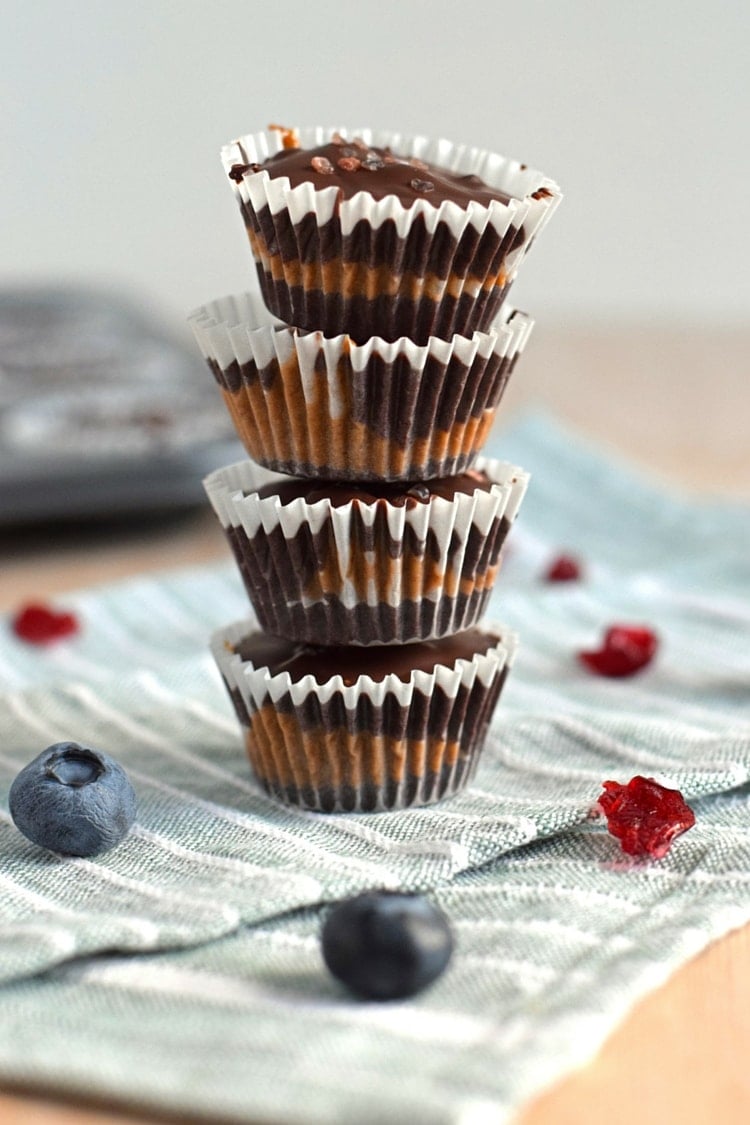 I did it! I did it! I did it! I made these Chocolate Almond Butter Berry Cups and they are way better than anything you can find in stores. I even got high praises from John, a self-proclaimed peanut butter cup connoisseur. If I remember correctly, I think he said something like…
"These are so f***ing good."
Yep. I'm dropping the mic.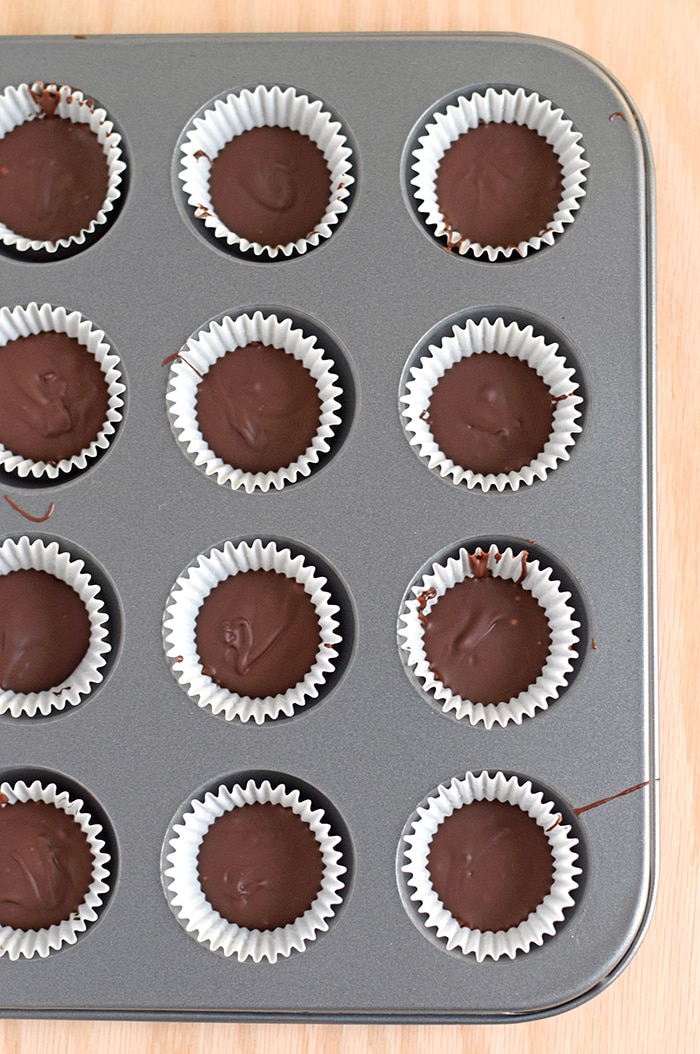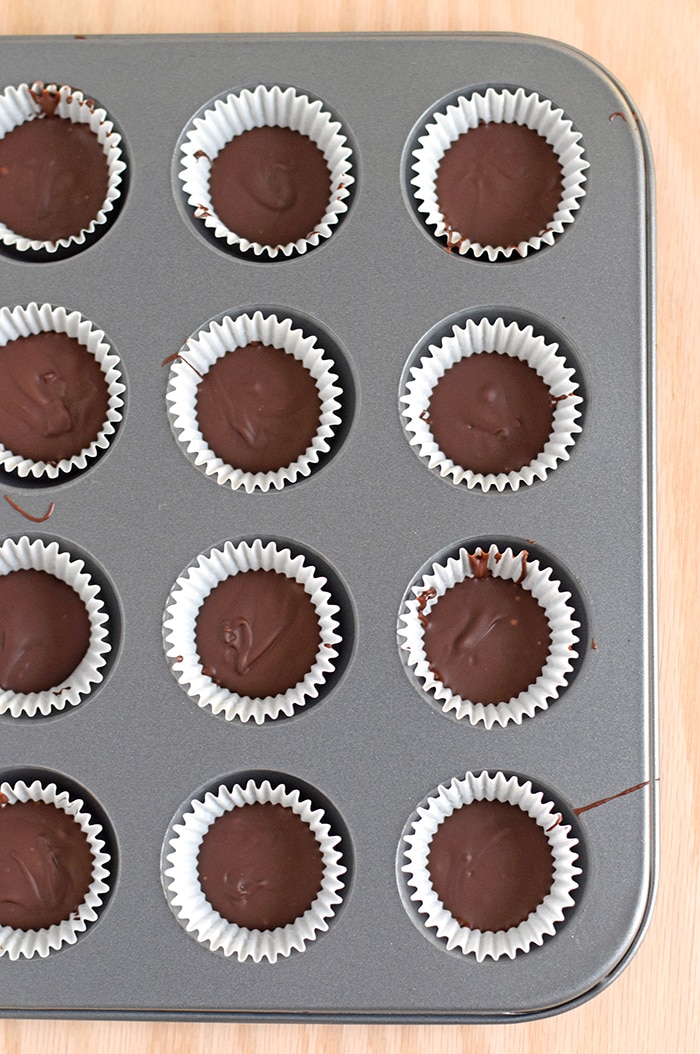 It's hard to go wrong with a chocolate and almond butter combination, right?
Well, when I told John I had added some dried blueberries and cranberries to the mix, he gasped. How dare I try to improve the well-loved nut butter and chocolate combo. You're going to ruin it!
All it took was one bite.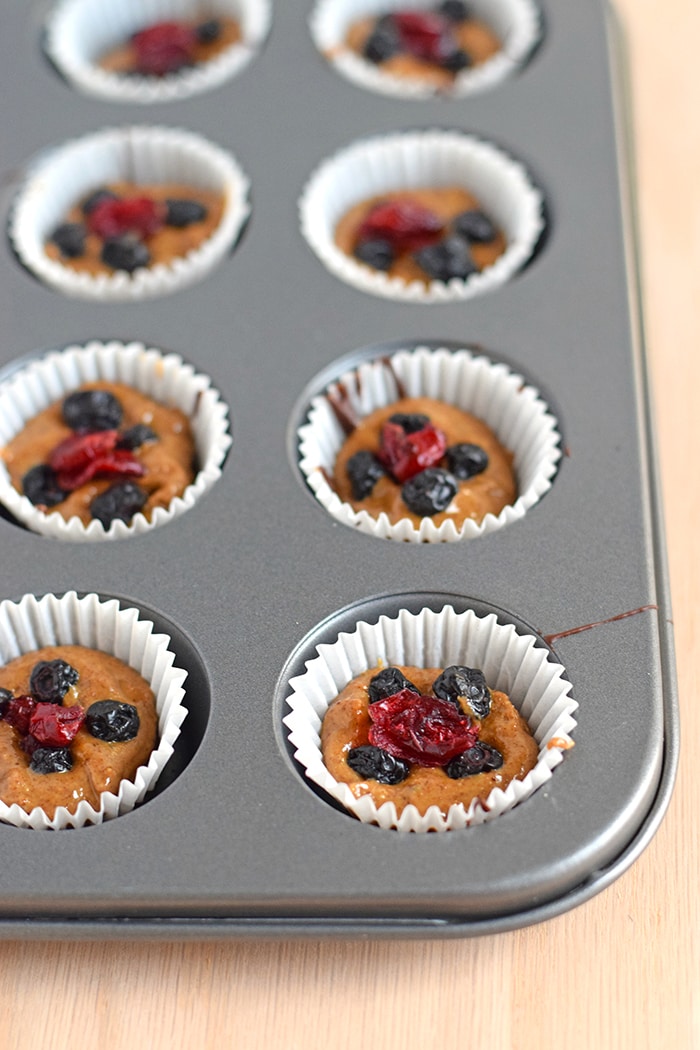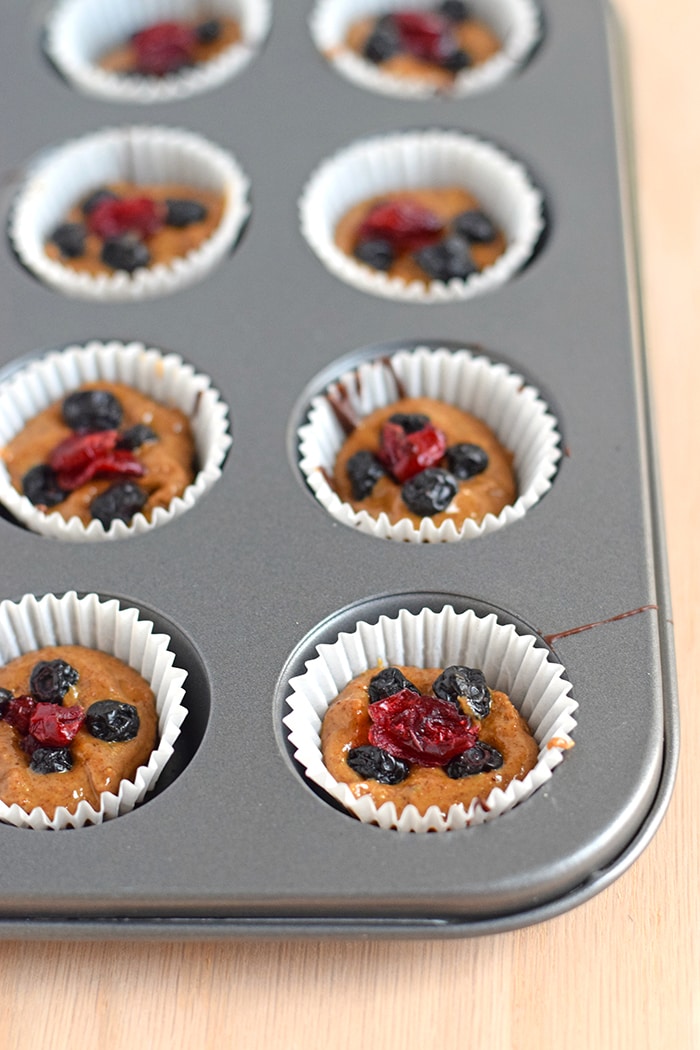 Topped with a little Himalayan pink sea salt, these super rich Chocolate Almond Butter Berry Cups contain no added sugar, require no baking or cooking and are easy to make. I used the allergen-friendly Enjoy Life Mega Chunks semi-sweet chocolate, making them dairy free as well.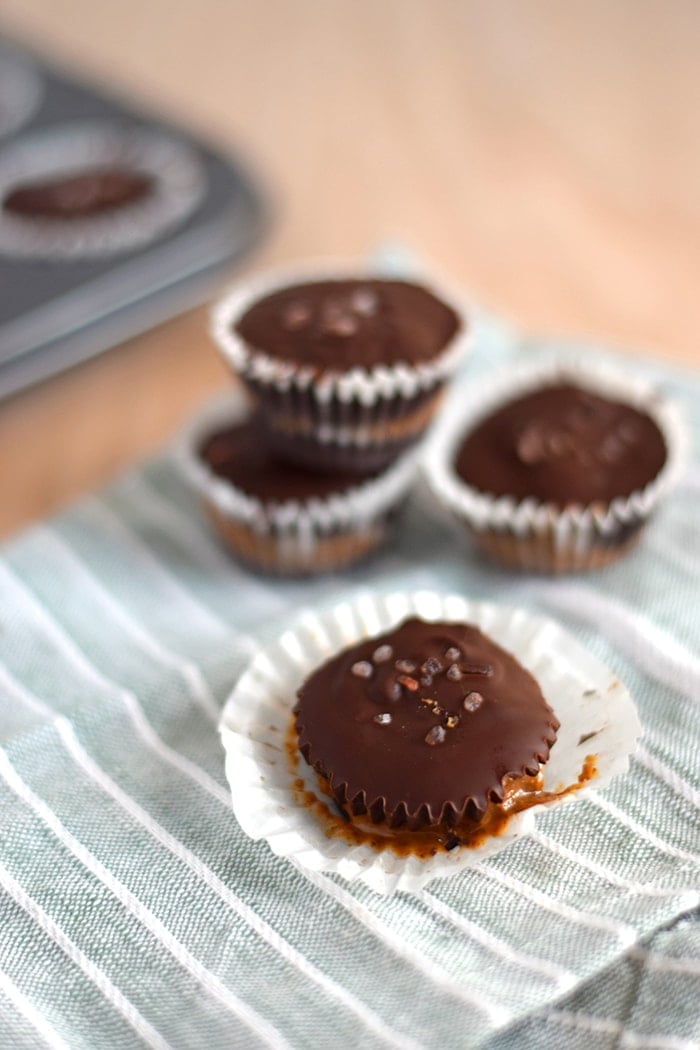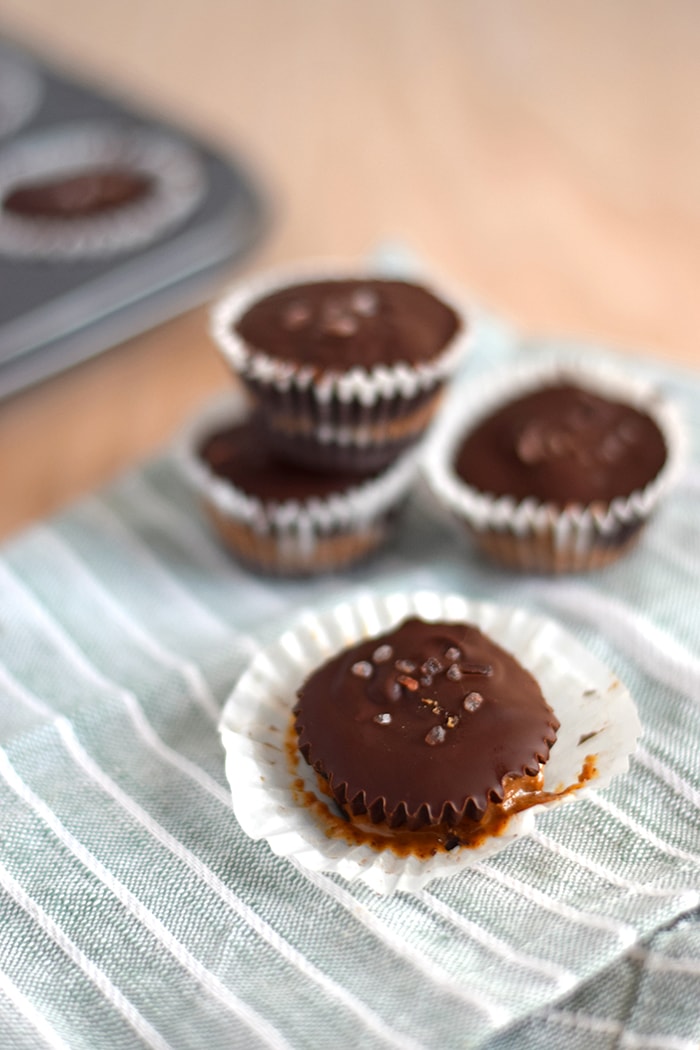 I think I know what's for dessert tonight.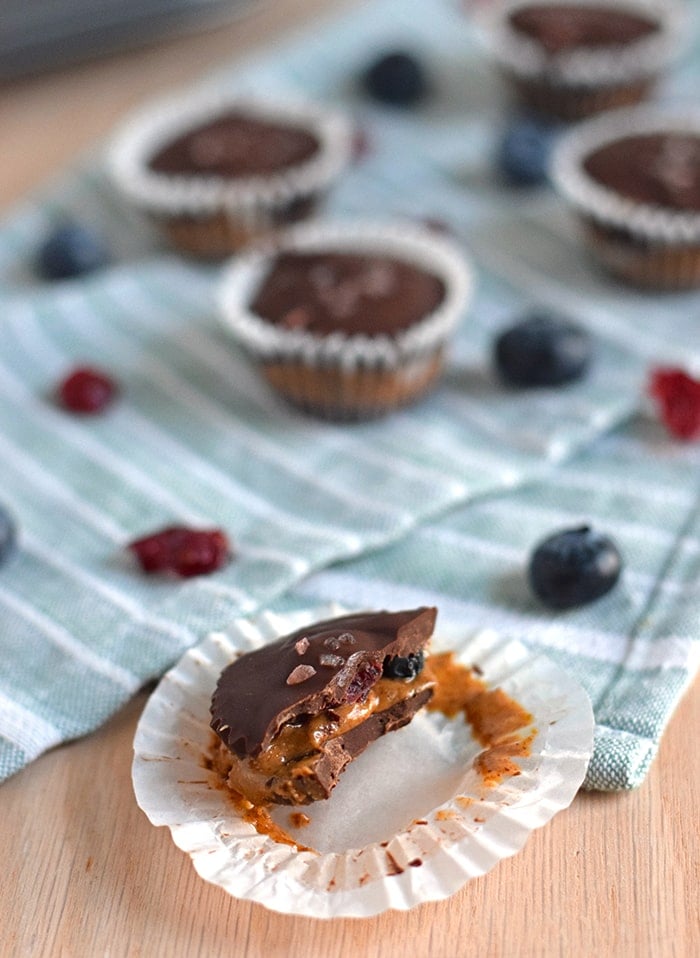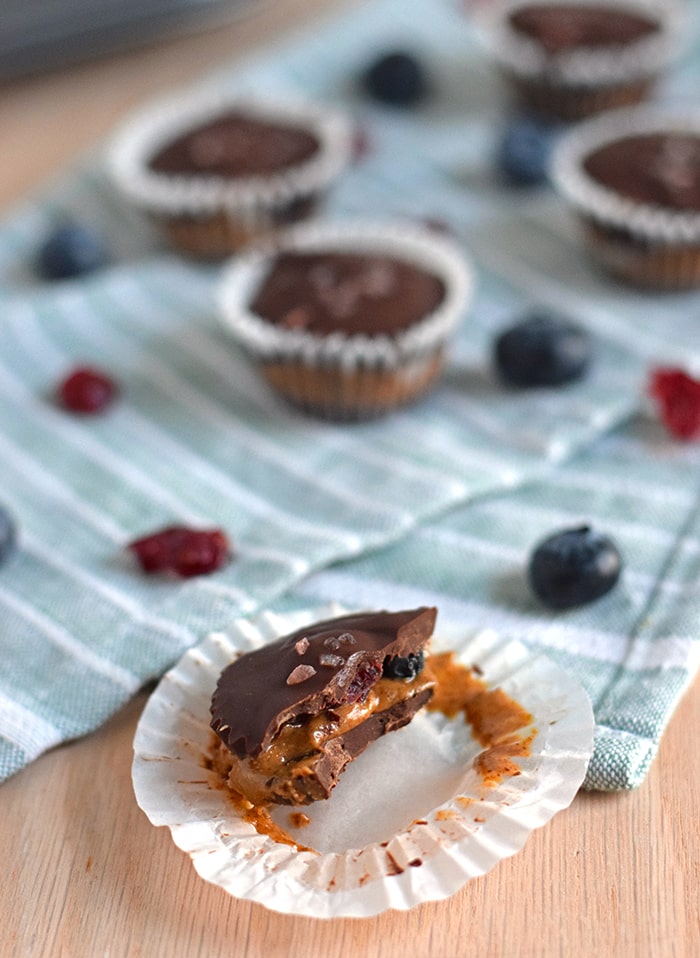 Have you ever made almond butter cups at home? What's your favorite store-bought nut butter cups?
INGREDIENTS
1 1/4

cup

semi-sweet chocolate

1/4

cup

almond butter

1

tbsp + 1tsp

dried blueberries

1

tsp

dried cranberries

sea salt
INSTRUCTIONS
Line a mini muffin pan with 12 muffin liners.

Pour chocolate chunks into a microwave-safe bowl.

Heat chocolate in microwave in 40 second intervals, stirring in between each interval, until the chocolate is fully melted and smooth.

Pour a spoonful of melted chocolate into each muffin liner, making sure that the bottom of each liner is fully covered.

Place the muffin pan in the freezer for 5 minutes.

Add 1 tsp of almond butter into each cup.

Add the dried fruit on top of the almond butter - about 4 dried blueberries and 1 dried cranberry per cup.

Reheat the remaining chocolate in the microwave in 40 second intervals until it is fully melted and smooth.

Top each cup with enough melted chocolate to fully cover the almond butter and dried fruit.

Top each cup with a pinch of sea salt.

Place the muffin pan in freezer for 10 minutes.

Remove from the freezer and enjoy!
NOTES
The cups can be stored in the fridge for up to two weeks.
Did you make this recipe?
Leave a comment below and tag @isabeleats on social media!
LIKE THIS RECIPE? LET ME KNOW IN THE COMMENTS BELOW!
This page contains affiliate links. If you make a purchase on Amazon after clicking one of my links, I may receive a small commission. The price of the item stays the same and any money I make goes to supporting this blog. I only endorse products and services that I fully believe in.