This Chocolate Apple Walnut Cake is made with Granny Smith apples, nuts, 100% unsweetened cocoa powder, coconut flour and a few other really good-for-you ingredients that will satisfy that desire for sweetness without overdoing it on the sugar.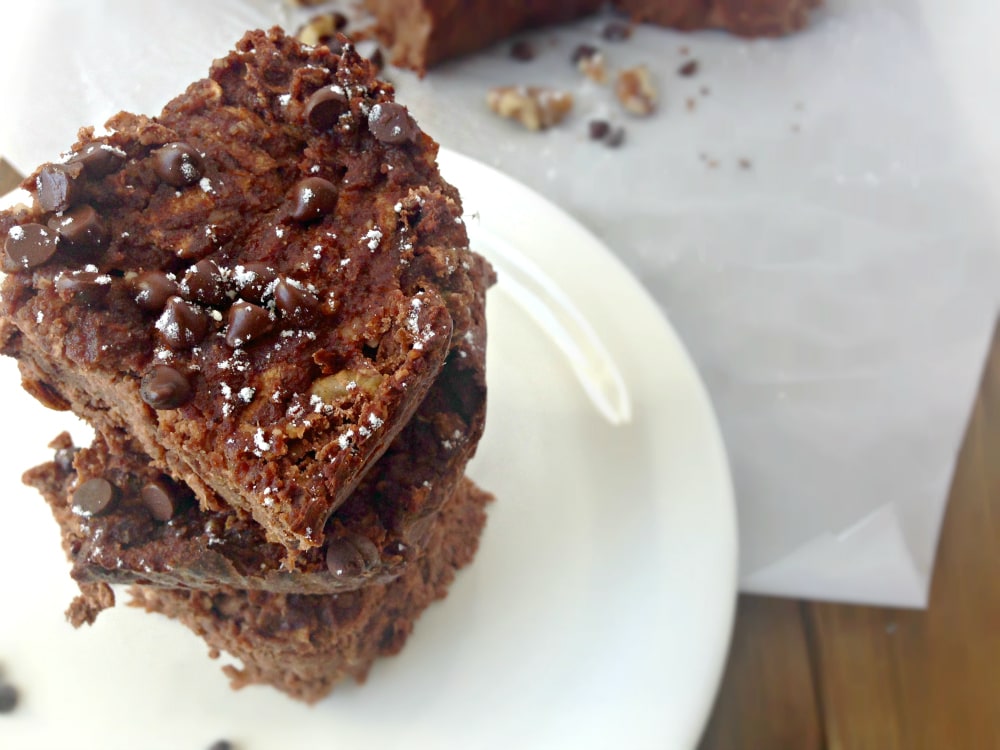 What a whirlwind of a month. I've been quite the busy bee these past few weeks. In addition to my normal work day activities, my weekends have been jam packed with lots of things to do – granted, they're all really fun and enjoyable things. A food and beer fest, an out-of-town wedding, a 2-day outdoor music festival and so much more STILL on the calendar. But after so many weekends of nonstop going and seeing and travelling and dancing and enjoying life, my body and mind needs some serious recharging. And that's where cooking and, in today's case, baking comes in.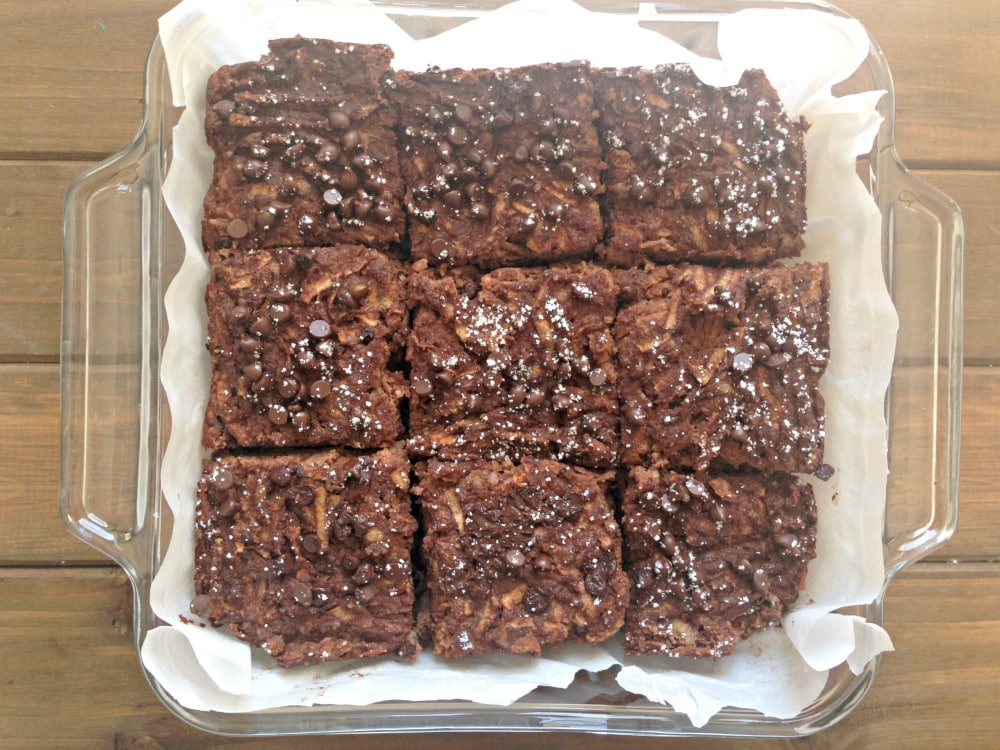 After all the hustle and bustle this past Friday and Saturday (just check out these Instagram photos), Sunday was a total recharge day. So naturally, I made my way to the kitchen and made this delicious gluten-free Chocolate Apple Walnut Cake made with Granny Smith apples, nuts and unsweetened cocoa powder. Topped, of course, with some Enjoy Life semi-sweet mini chocolate chips and a little powdered sugar.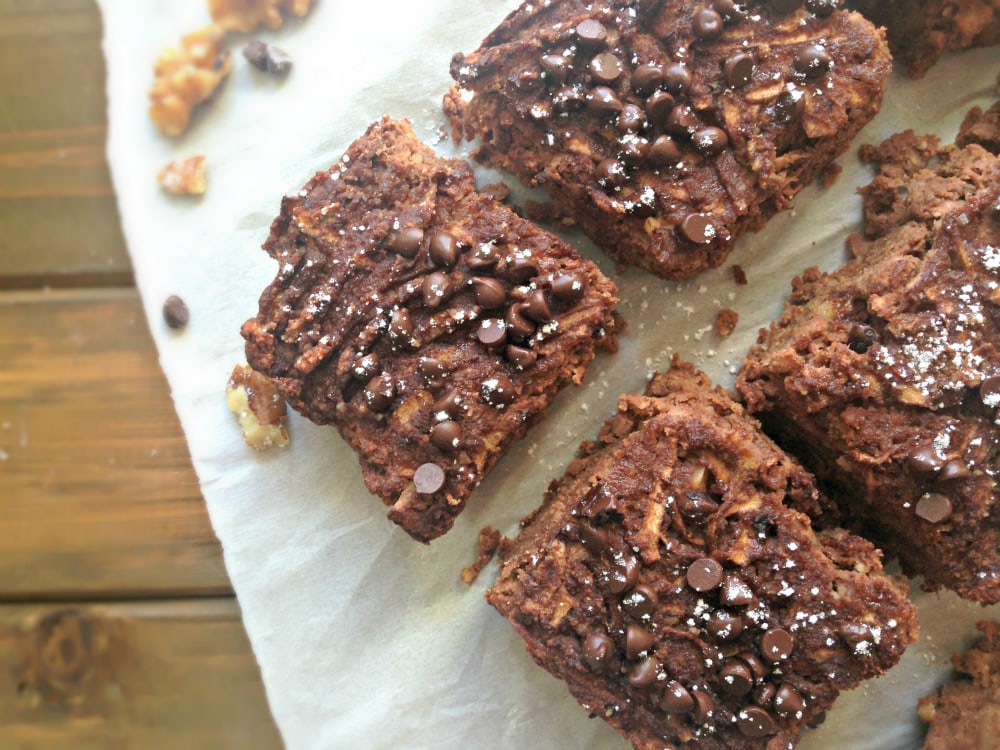 Being creative and getting my hands dirty in the kitchen is so much fun, especially when I've had an idea of a recipe in my head for a while. This cake is one of those recipes. After about a month or so of not having the usual dessert after dinner (due to pure laziness to make or buy anything sweet), I was really craving a little something-something to make my tummy and taste buds happy without sending me on a sugar high, especially at night before bed. That's why this cake doesn't contain any added sugars (if you don't count the optional chocolate chips and powdered sugar, of course – hehe) and instead uses grated granny smith apples, nuts, 100% unsweetened cocoa powder and coconut flour. The sweetness of the apples are perfect for satisfying my (and John's, too!) daily dinner dessert habit but are also great to pair with other sweet treats for those times you really DO want some plain old delicious sugar. Example – this is so good with a nice scoop of smooooooth vanilla or chocolate ice cream.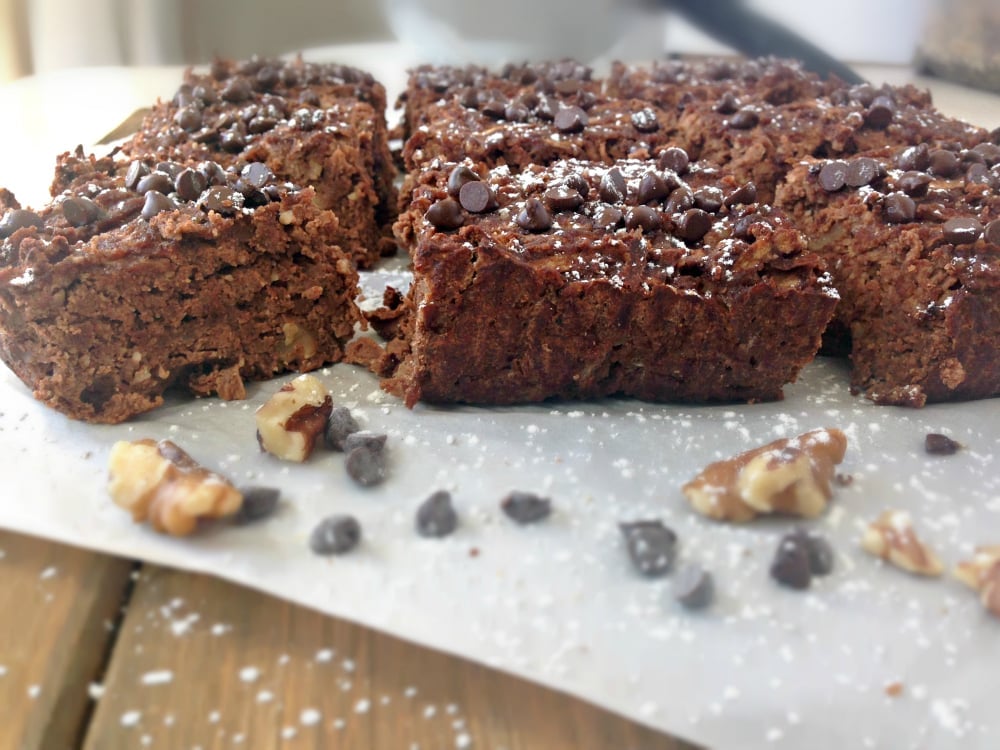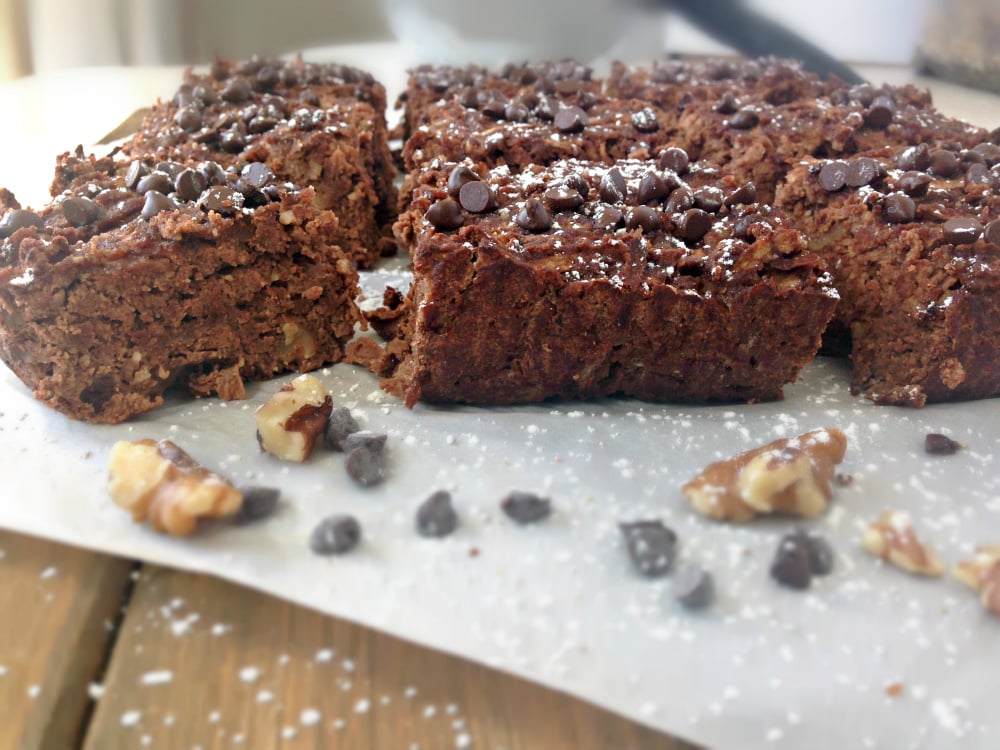 Again, this recipe is not very sweet, so if you're looking for something a little more indulgent, I recommend adding 2-3 tablespoons of honey to the ingredients.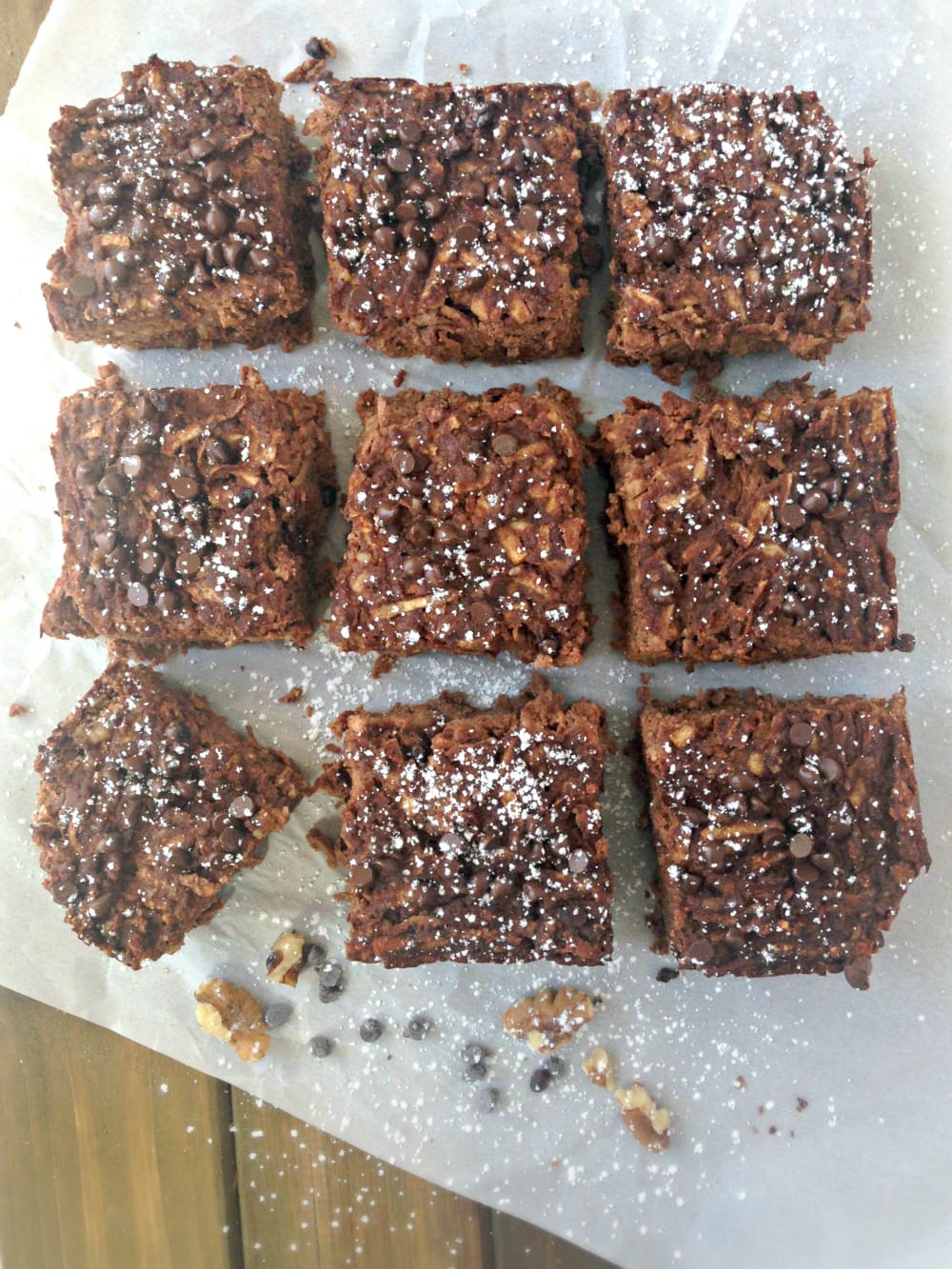 Do you enjoy some dessert on a daily basis or is that something you leave for a special occasion? How do you like to relax and get some "me time" after a busy weekend?
INGREDIENTS
4

large

apples,

peeled and shredded/grated

1/2

cup

coconut flour

1/2

cup

almond flour

1/2

cup

walnuts,

chopped

1

tbsp

cinnamon

2

tsp

vanilla extract

4

tbsp

100% unsweetened cocoa powder

2

tbsp

butter,

melted (or melted coconut oil)

1/2

tsp

baking soda

1/2

tsp

apple cider vinegar

4

large

eggs

2

tbsp

Enjoy Life mini chocolate chips,

optional

Powdered sugar,

optional
INSTRUCTIONS
Preheat oven to 375 degrees.

Add shredded apples, cinnamon, vanilla extract, cocoa powder, oil, baking soda and apple cider vinegar to a large mixing bowl.

Mix thoroughly until well combined with apples. Mix in eggs.

Pour mixture/dough into 9x9 square glass pan lined with parchment paper. Top with 2 tbsp chocolate chips (optional). Bake for 45 minutes.

After 45 minutes, make sure it's cooked all the way through by inserting a toothpick or fork into the cake. If the toothpick comes out clean, it's done. If not, continue baking for 5 minute increments until toothpick comes out clean.

When the cake is done, let sit on counter to cool for 5-10 minutes.

Sprinkle some powdered sugar on top (optional) and eat up!
ISABEL'S TIPS
This recipe is not very sweet, so if you're looking for something a little more indulgent, I recommend adding 2-3 tablespoons of honey to the ingredients.
Did you make this recipe?
Leave a comment below and tag @isabeleats on social media!
This page contains affiliate links. If you make a purchase on Amazon after clicking one of my links, I may receive a small commission. The price of the item stays the same and any money I make goes to supporting this blog. I only endorse products and services that I fully believe in.