Jump to Recipe
Cranberry Orange Gluten Free Galette is the perfect not-too-sweet dessert that is tart, tangy and super satisfying.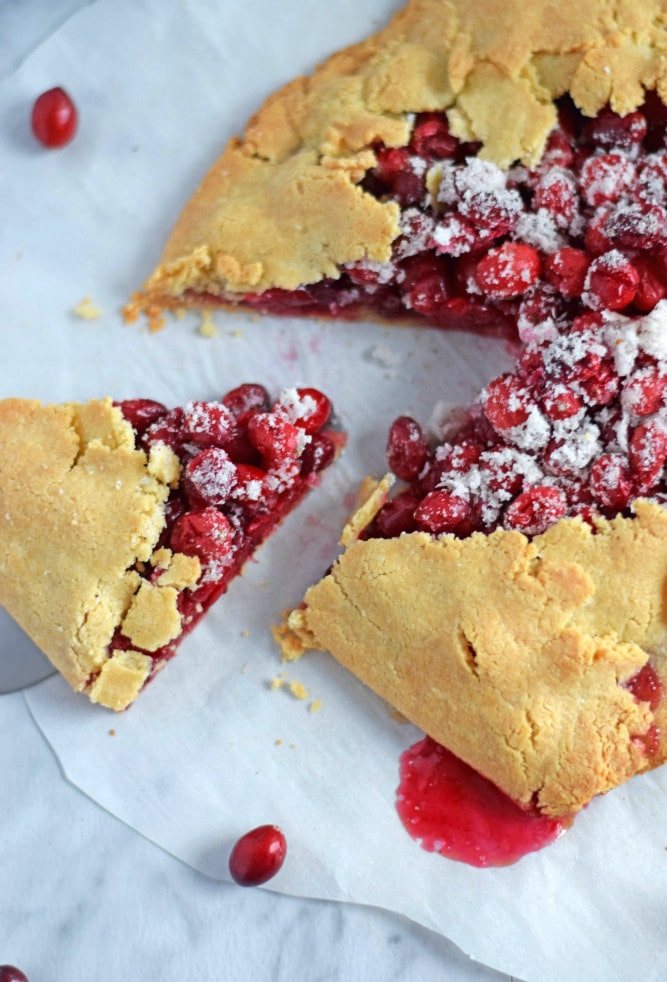 Valentine's Day – a day of celebrating love, romance and blah, blah, blah. Sure, those are all good things but it seems to have turned into a day of spending tons of money on greeting cards and bad chocolate. I miss the days when I went around the classroom and passed out cute cards with my favorite cartoon characters on them with a piece of candy attached. It was like Halloween but in February!
I mean, c'mon, who doesn't want to get one of these.
But alas, I'm no longer in grade school. I'm an adult and it's time to act like one…by making a fancy gluten free galette.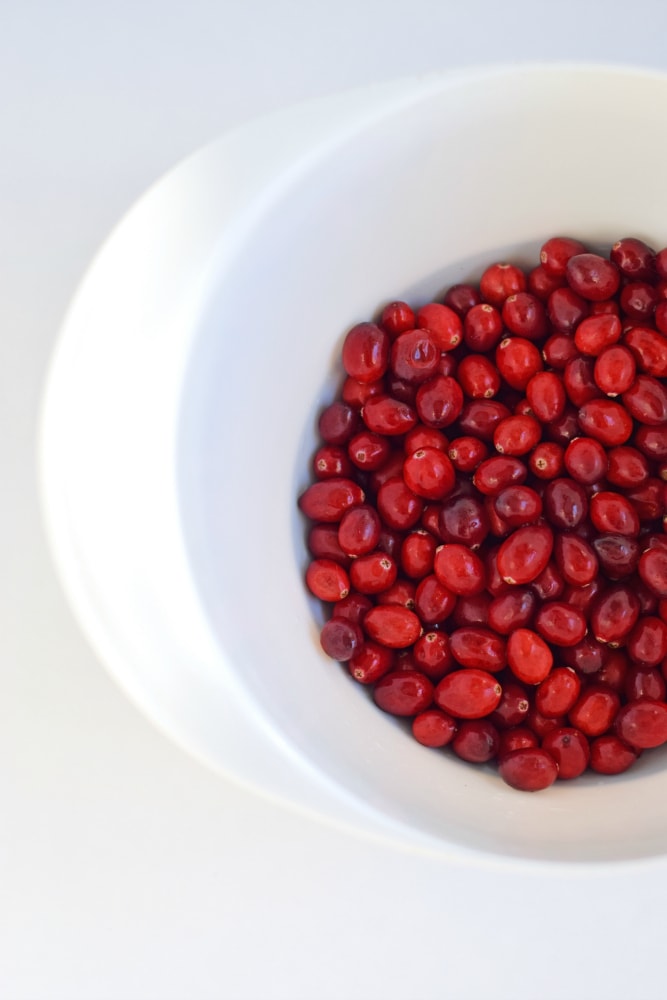 If you're like me, you're probably asking what a galette is – I definitely didn't know what it was a few months ago. But since starting this blog and really getting experimental in the kitchen, this has become one of my favorite fancy desserts because of how easy it is to make.
A galette is a free form rustic tart made with a flaky, crusty dough with hand-folded edges. It can be filled with anything under the sun, sweet or savory.
I decided to fill mine with cranberries because I feel like I just don't eat enough of them! They're one of those fruits that contain so many good nutrients but they're really only in the grocery store around the holidays and winter time.
So if you can't find any fresh near you, no need to worry. Frozen cranberries are just fine.
While cranberries are really good for you and contain lots of good vitamins and minerals, they can be a little too tart on their own. Especially if you're used to dried cranberries like these.
Adding some sugar is a must. It took me a few tries but I finally got the right amount of sugar to balance out the fruit.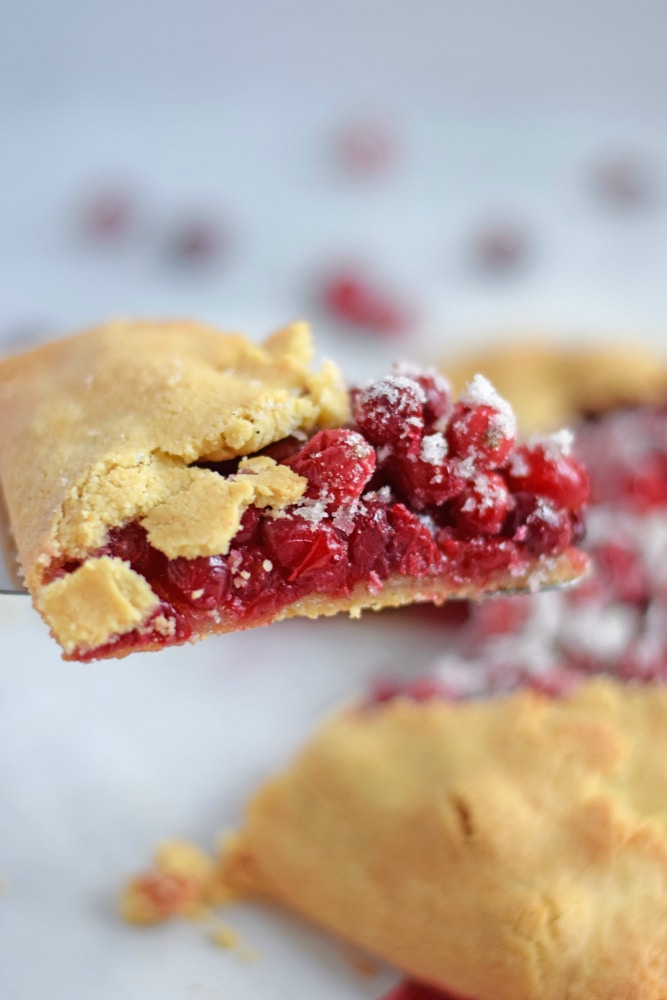 Tools used to make this gluten free galette: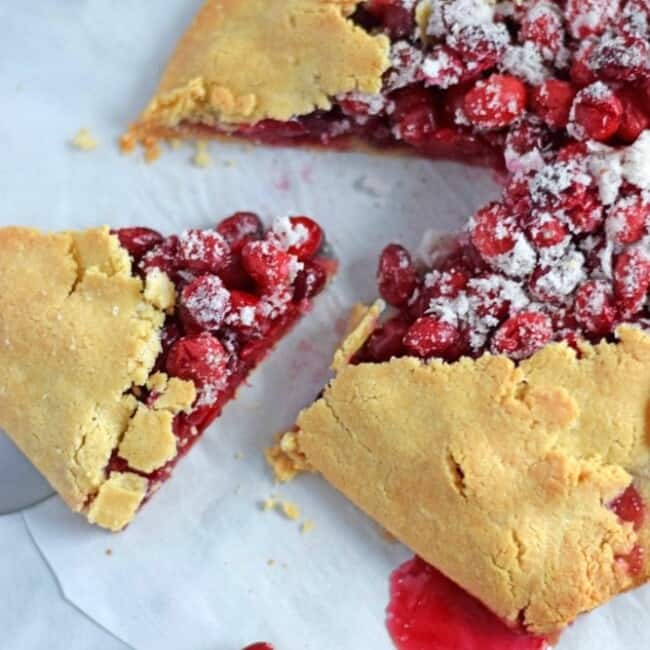 Prep: 15 minutes
Cook: 40 minutes
Total : 55 minutes
Cranberry Orange Gluten Free Galette is the perfect not-too-sweet dessert that is tart, tangy and super satisfying.
Ingredients
For the Crust
1 1/4 cup almond flour
1/3 cup tapioca flour
1 tbsp sugar
1 egg
1/4 tsp vanilla extract
1/4 cup coconut oil
For the Filling
3 cups cranberries fresh or frozen
1/2 cup sugar
1/2 tsp orange extract
1/8 tsp ground cloves
1/8 tsp ground nutmeg
1/8 tsp ground allspice
Instructions
Preheat oven to 350 degrees.

In a large bowl, combine cranberries, 1/2 cup sugar, orange extract, ground cloves, nutmeg and allspice. Set aside.

In another large bowl, combine almond flour, tapioca flour, 1 tbsp sugar, egg, vanilla extract and coconut oil until a dough forms.

Roll dough between 2 sheets of parchment paper to make a 14-inch round circle.

Scoop cranberry filling into the center of the dough, leaving at least an inch of dough on the perimeter.

Using the sheet of parchment paper, fold the sides of the dough into the center of the galette. If the dough crumbles a little, that is okay! Just stick it back on.

Bake in oven for 40 minutes.

Let cool for 10 minutes before serving.
Nutrition Information
Serving: 1slices Calories: 266kcal (13%) Carbohydrates: 26g (9%) Protein: 5g (10%) Fat: 17g (26%) Saturated Fat: 7g (35%) Cholesterol: 23mg (8%) Sodium: 9mg Potassium: 10mg Fiber: 3g (12%) Sugar: 18g (20%) Vitamin A: 50IU (1%) Vitamin C: 6.6mg (8%) Calcium: 50mg (5%) Iron: 0.9mg (5%)
This page contains affiliate links. If you make a purchase on Amazon after clicking one of my links, I may receive a small commission. The price of the item stays the same and any money I make goes to supporting this blog. I only endorse products and services that I fully believe in. Thanks for your support!