Made with almond and potato flour, this Gluten Free Pizza Crust is one of my favorites. It's a nice thin crust that isn't overly "rice-y" like many gluten free mixes.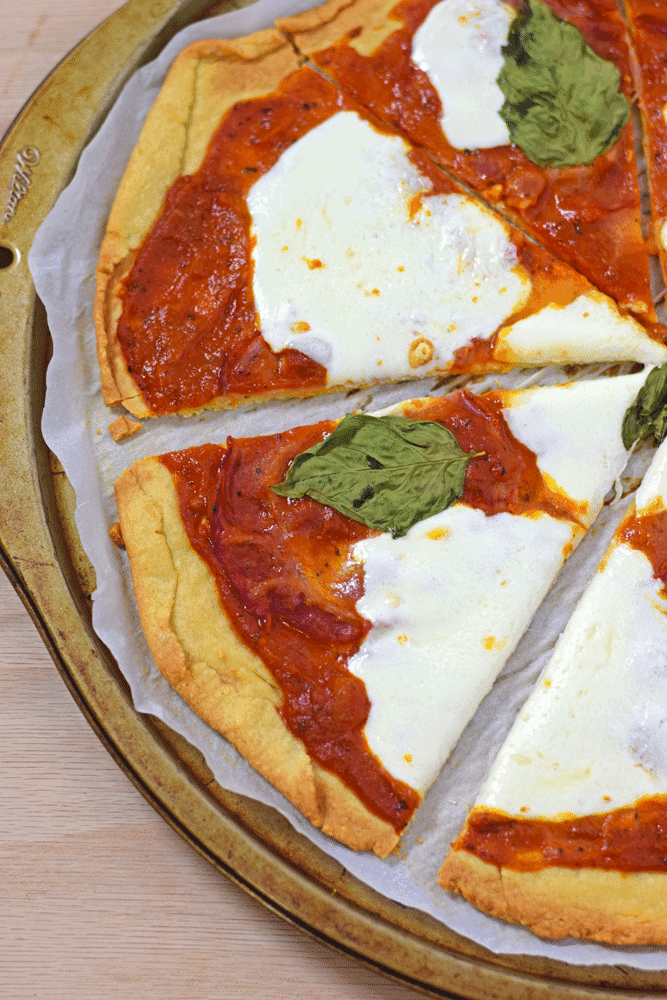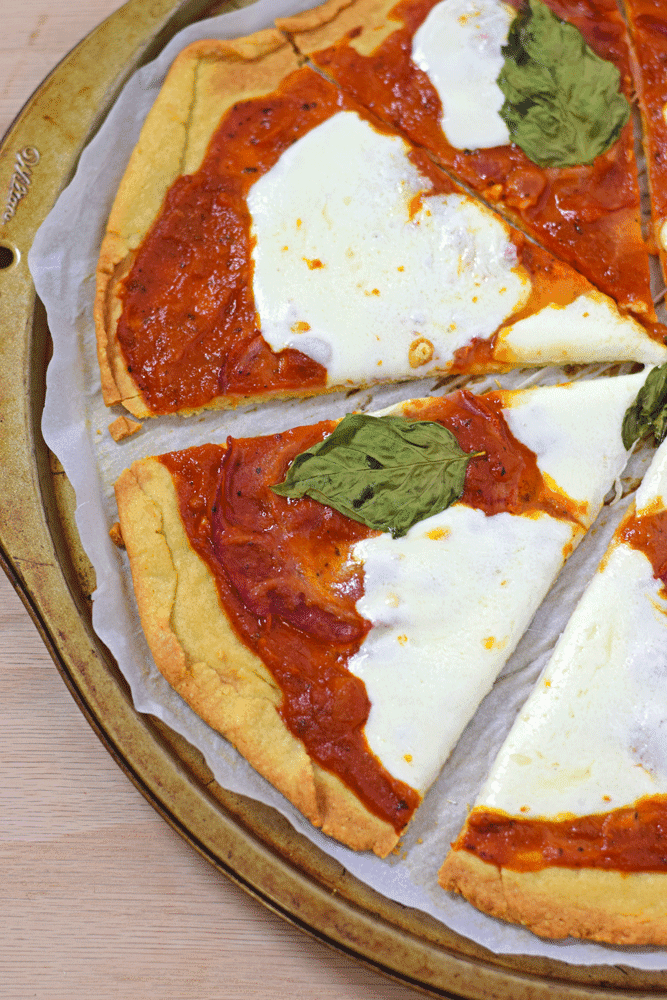 Pizza – one of life's little pleasures. I don't think I know one person who doesn't like it. Bread, sauce, toppings of your choice. What's not to love? It's so customizable, I'm sure you already have a favorite topping combination. But one of the things that sets a good pizza apart from a great pizza is the crust.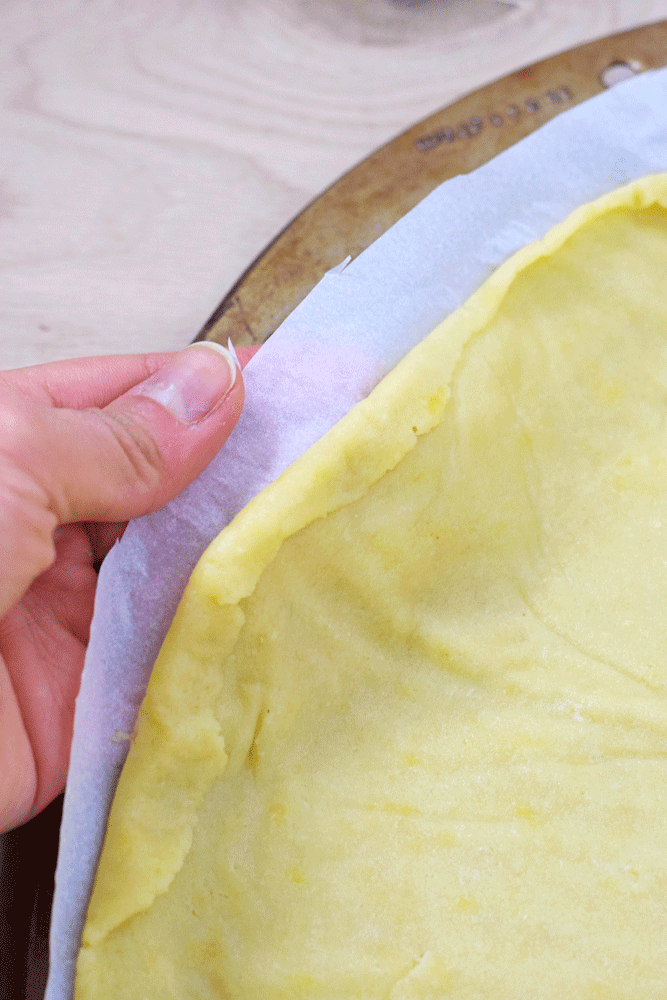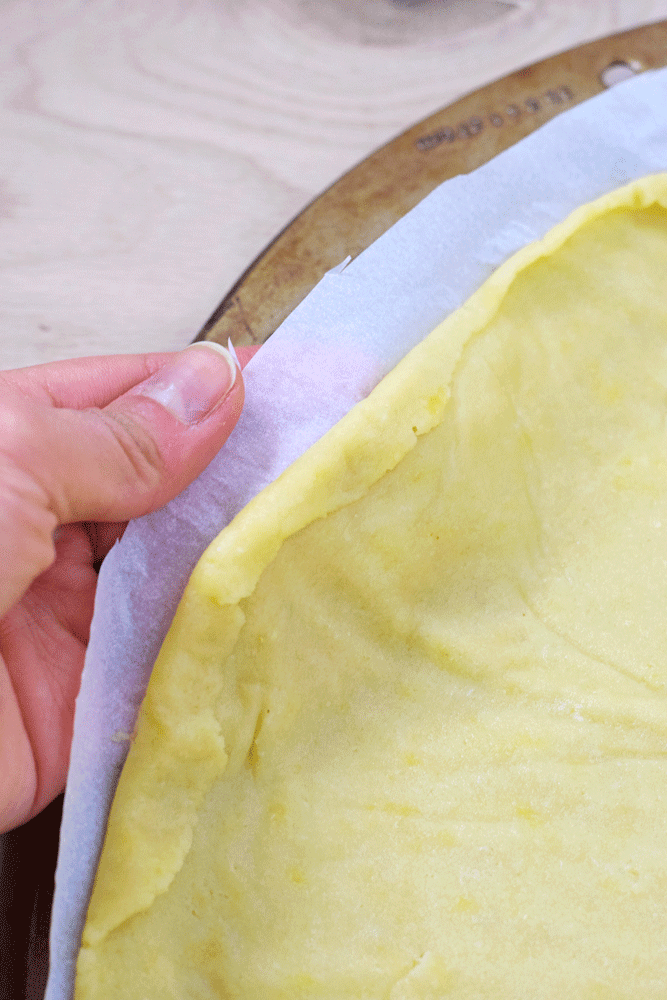 Today I'm sharing a Gluten Free Pizza Crust recipe made with almond and potato flour that I've made over a dozen times. It's one of my favorite homemade gluten free pizza crust recipes. And let me just tell you, I've tried A LOT.
My favorite gluten free pizza crust recipe is one I found in the Primal Cravings cookbook because I think it tastes like a Pringles chip. No lie. I highly suggest you pick up the book just for the pizza crust.
As far as mixes go, there are some really great ones out there. My favorite by far is the liveGfree Pizza Crust Mix that you can get at Aldi. Making it is kind of a pain in the butt because you have to press and shape the dough into the pan with your hands (and it's super sticky), but it's delicious.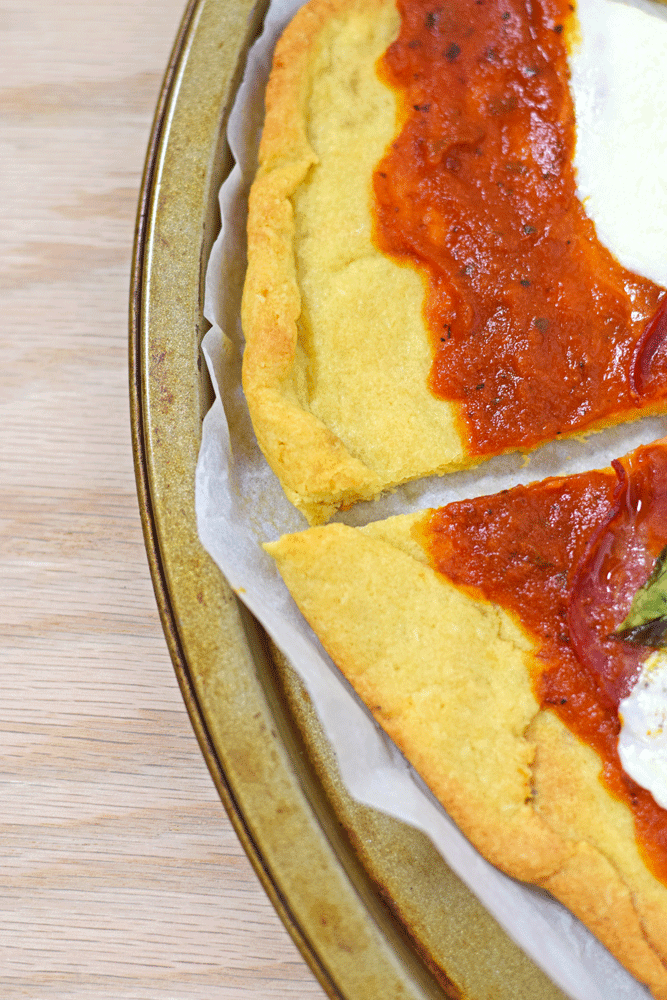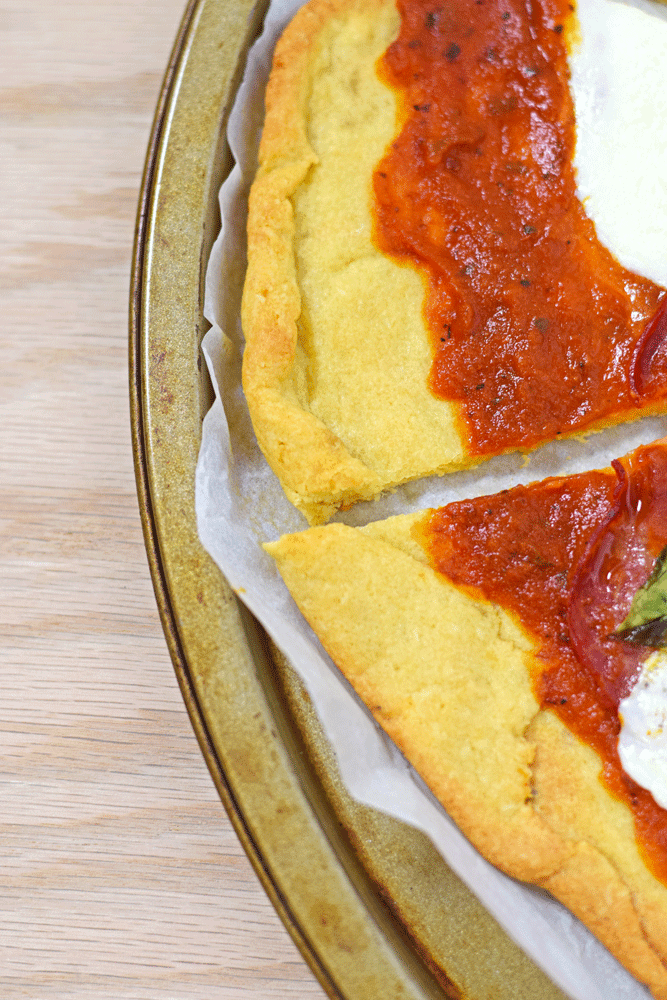 Now I love all pizza crusts, gluten-filled and gluten free. Rest assured I don't discriminate. But because I live in one of the best pizza neighborhoods in Pittsburgh, I prefer to buy my gluten-filled pizza from the many pizza shops down the street that have perfected the art. My home cooking definitely can't compete with that.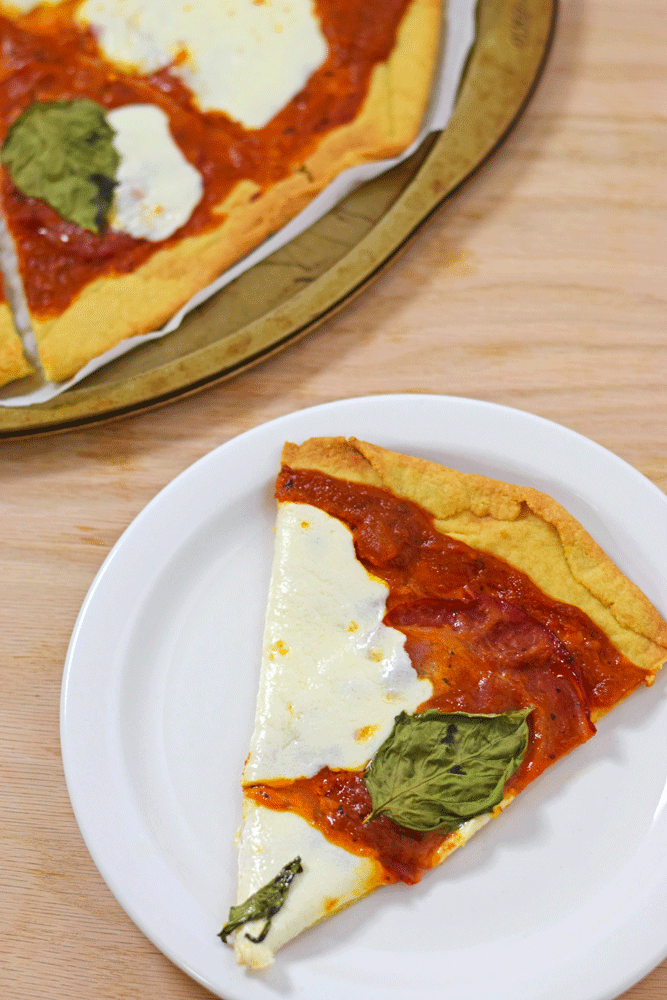 This recipe is made with almond and potato flour which you can find in most grocery stores. Potato flour is relatively inexpensive but almond flour is not. I recommend buying it online to save a few bucks. You can find almond flour here and potato flour here.
Tools used to make this recipe:
Gluten Free Pizza Crust (with almond & potato flour)
PRINT RECIPE
PIN RECIPE
SERVINGS:
14
-16 inch pizza crust
Ingredients
1

cup

almond flour

1/4

cup

potato flour

1

egg

1/3

cup

warm water

1

tsp

baking powder

1/4

tsp

sea salt

1

tbsp

olive oil
Instructions
Preheat oven to 350 degrees.

In a large bowl, mix together the almond flour, potato flour, baking powder and sea salt.

Add in egg, warm water and olive oil.

Thoroughly mix with fork or your hands until all the ingredients are fully combined and make a nice ball of dough.

Place dough in between two sheets of parchment paper and roll into a large circle using a rolling pin.

Remove the top piece of parchment paper and place the rolled dough onto a 14 to 16 inch round pizza pan.

Bake the dough for 15 minutes.

Top with desired pizza toppings.

Bake for another 18 to 20 minutes.

Eat up!
Isabel's Tips
If the edges of the crust are a little too thin when you're finished rolling out the dough, fold them in to make sure they don't burn when baking.
Did you make this recipe?
Leave a comment below and tag @isabeleats on social media!