Jump to Recipe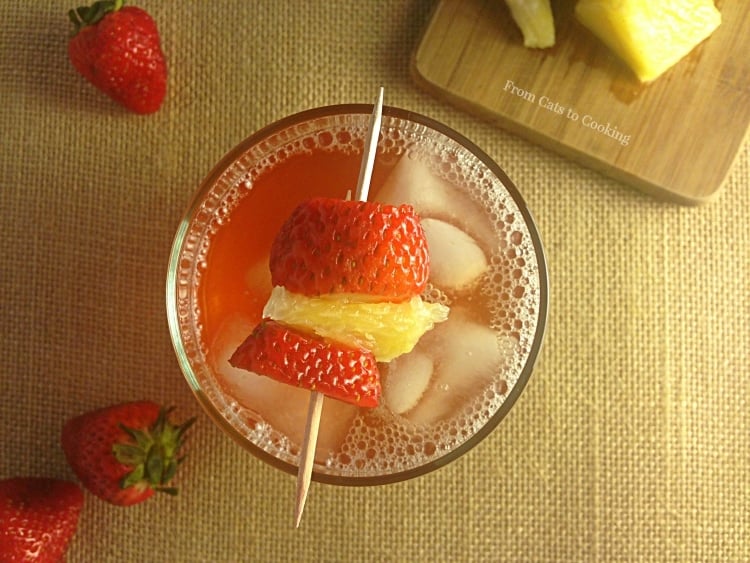 I don't know about you, but I've been sweating up a storm lately. This Pittsburgh heat makes me instantly sticky and feel sluggish and out of shape – a walk around the block and I'm soaked! Luckily, I've found a great way to cool down that doesn't involve me standing directly in front of the air conditioner (though that's also a great way to beat the heat). I've come up with two delicious kombucha flavor recipes made with fruit that are sure to have you feeling reenergized and ready to step back into the sun. After all, Vitamin D is important, am I right?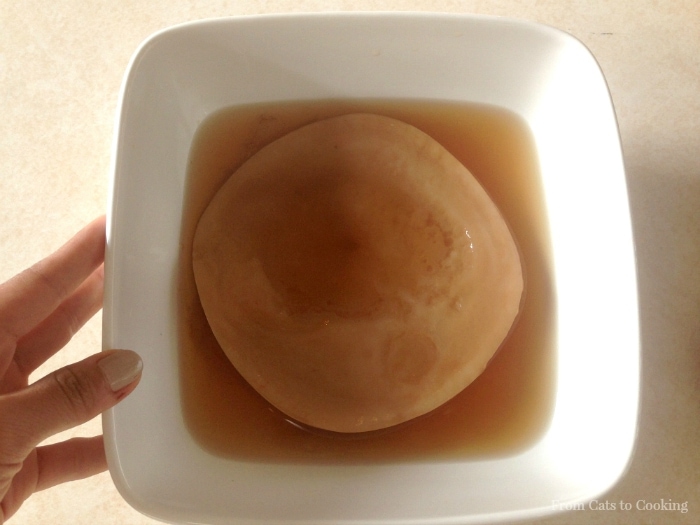 Before going any further, I want to make sure you've got some homemade kombucha ready to go. If this is your first time even hearing about kombucha, take a look at this post I've written about how to easily make this delicious fermented tea at home. It's super simple and wayyy cheaper than buying individual bottles at Whole Foods.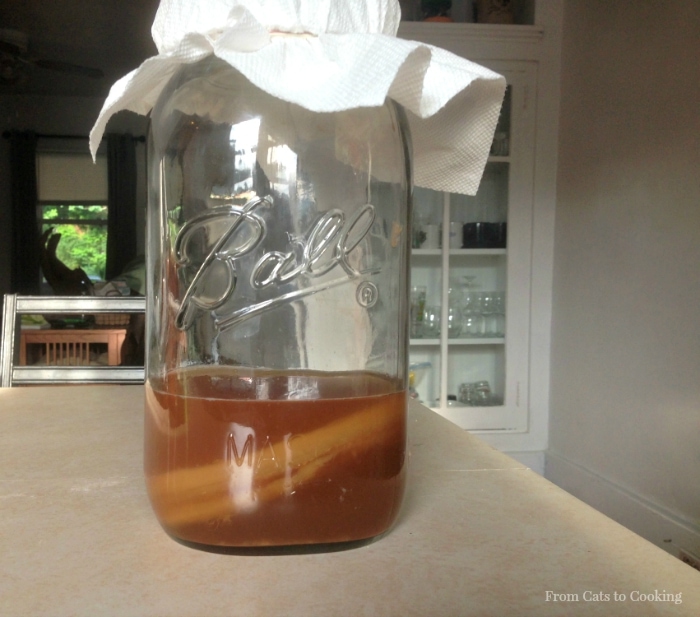 Now that I know you've got some kombucha made (or will soon), you'll need some glass bottles or jars to store your flavored kombucha. I used 16oz glass bottles that I saved and washed from store bought kombucha but you can easily buy a small case of glass bottles with stoppers like these from Amazon pretty inexpensively.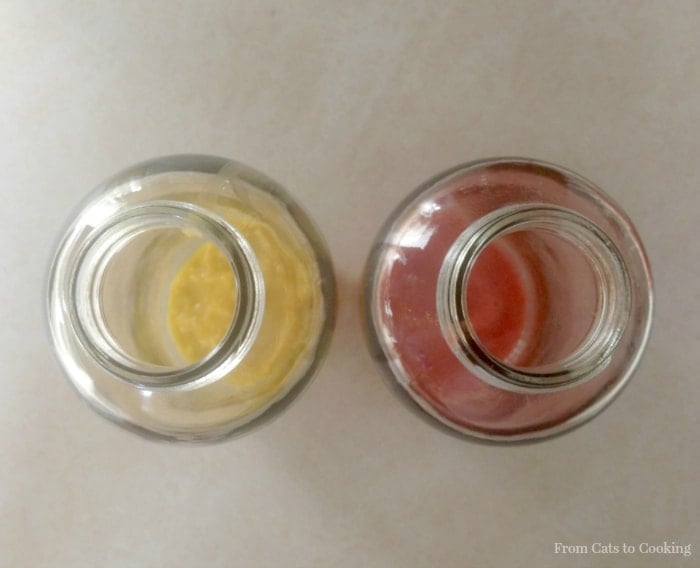 These kombucha flavor recipes are super easy to make – you probably already have some or all of the ingredients in your kitchen right now!
Are you brand new to making kombucha or are you a seasoned brewer? What's your favorite kombucha flavor? What flavors would you like to try? Let me know in the comments below!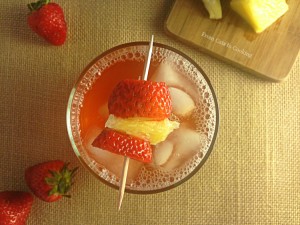 Prep: 5 minutes
Total : 5 minutes
Ingredients
Unflavored Kombucha Tea
5 to 6 16oz glass bottles/jars
For the Mango Ginger Flavor
1/2 cup mango chunks
1 1/2 tsp grated ginger
For the Pineapple Strawberry Flavor
1/2 cup pineapple chunks
1/4 cup sliced strawberries
Instructions
Put ingredients in blender and blend until liquified.

Evenly distribute blended fruit into glass bottles.

Fill the bottles with homemade unflavored kombucha tea.

Close bottles with lid and let sit at least 2 hours before drinking.

Pour fruit-flavored kombucha in a cup over some ice and enjoy!
Isabel's Tips:
*For the mango ginger flavor, I filled 2-16oz bottles with the blended fruit.
**For the strawberry pineapple flavor, I filled 3-16oz bottles with the blended fruit.
Like this recipe? Keep in touch with me on social media:
Instagram | Facebook | Twitter | Pinterest 

This page contains affiliate links. If you make a purchase on Amazon after clicking one of my links, I may receive a small commission. The price of the item stays the same and any money I make goes to supporting this blog. I only endorse products and services that I fully believe in.