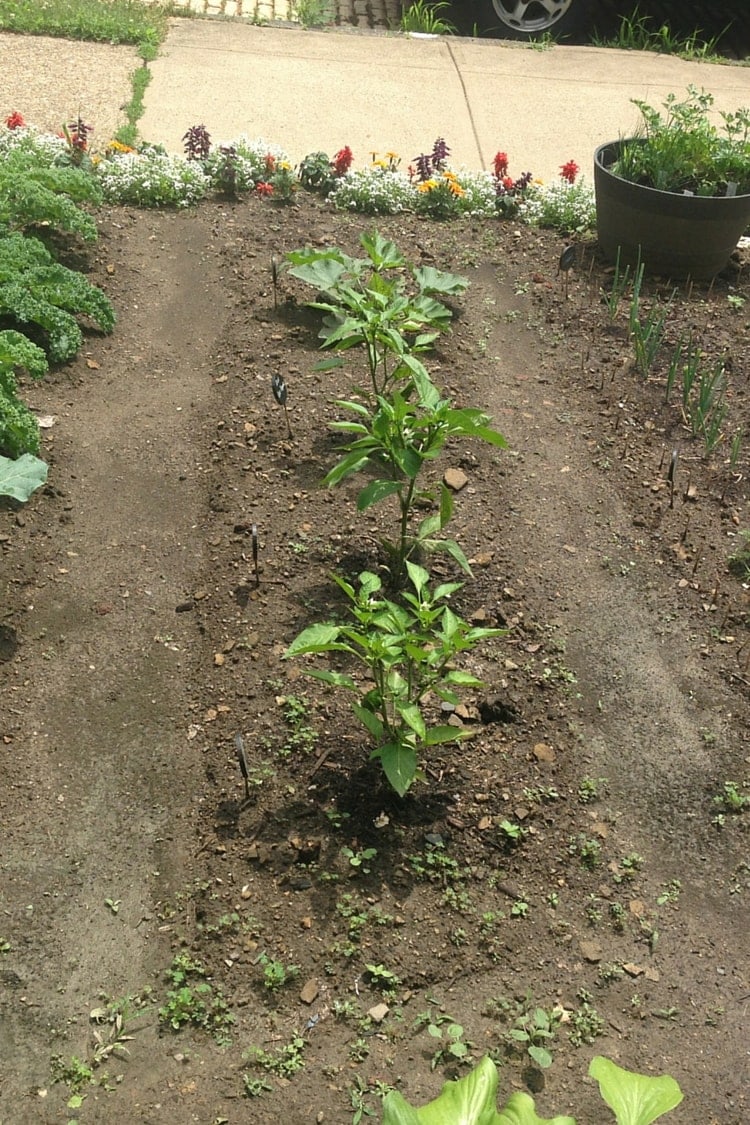 Everyone, I officially have a garden.
I'm not quite sure when I got the idea in my head to start a garden, but I'm proud to say that I've made it happen. It probably began with this whole local, farm-to-table, "real food" movement I've been interested in for a few years now. A friend of mine initially told me about her experience belonging to a local CSA and that's the first I had ever really heard of such a thing. I immediately did some research about CSAs in the area and was surprised to find more than a handful of options to choose from (Pittsburgh has so many wonderful local food resources). So I signed up. Today, after two years of receiving a weekly vegetable CSA, I'm so happy I signed up. Besides the affordability and great quality, I really enjoyed getting vegetables every week that I wouldn't normally purchase myself, like rhubarb and squash blossoms. It forced me to try new foods, make new recipes and step outside my comfort zone. It was actually a lot of fun. But now I want to take it to another level. Can I successfully grow my own vegetables in my little 9ft x 9ft front yard?
Here's a photo of the garden. All the photos were taken about two weeks ago.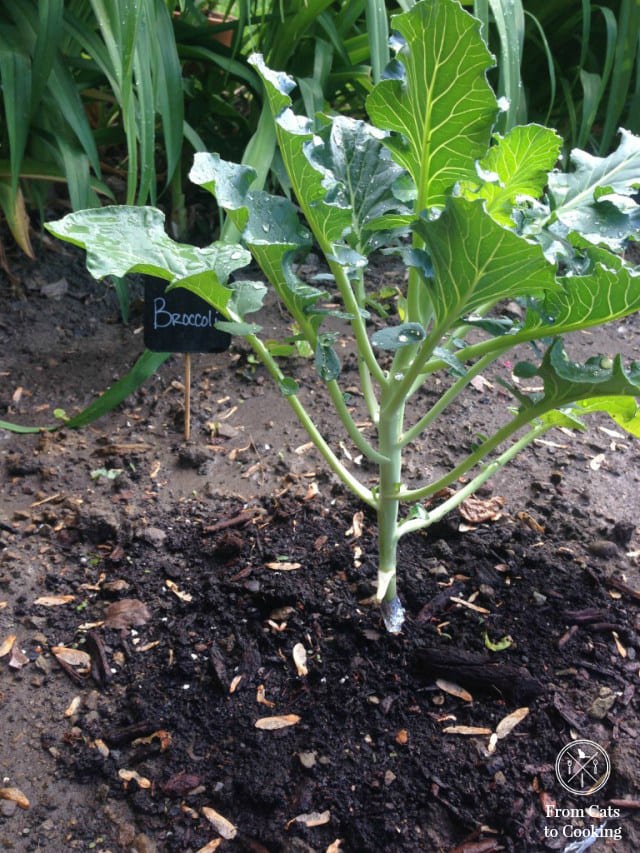 Broccoli. Here's my cute little broccoli plant (one of two). It was actually a gift from my good friend and her boyfriend who have a huge, amazing garden in their backyard. They're such a great resource to have for a beginner gardner like me. They know all the tricks.
Kale. This is one of three kale plants, one of which was also given to me by my good friend.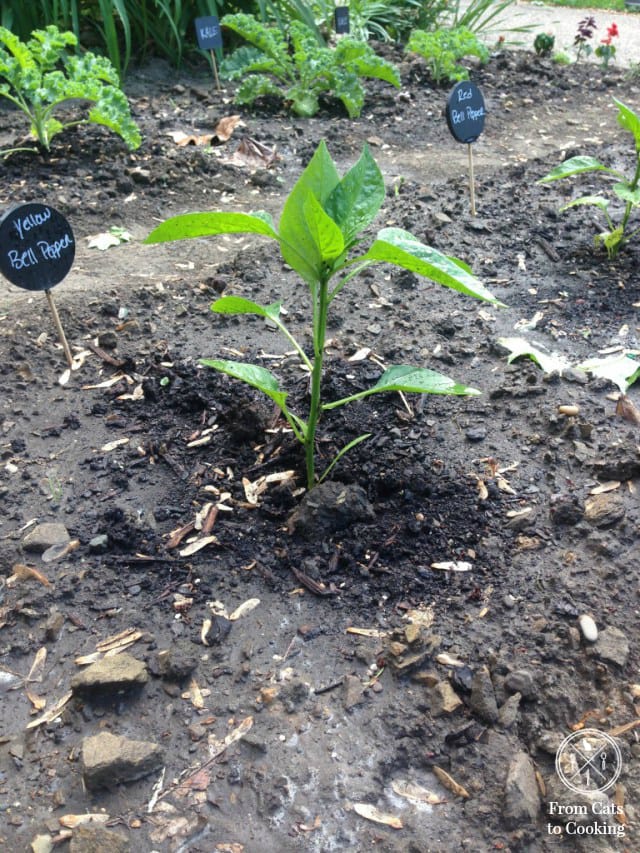 Bell Pepper. This is one of three bell pepper plants. This one in particular is a yellow bell pepper. The other two are red bell peppers. My boyfriend and I eat a lot of peppers, so this was an absolute must to have in the garden.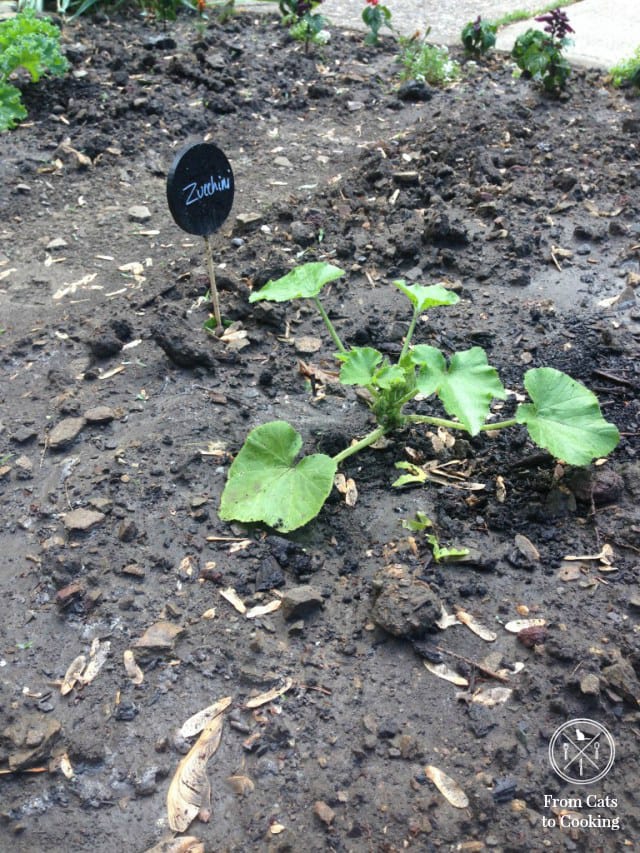 Zucchini. This one zucchini plant was also given to me by my good friend. She's amazing.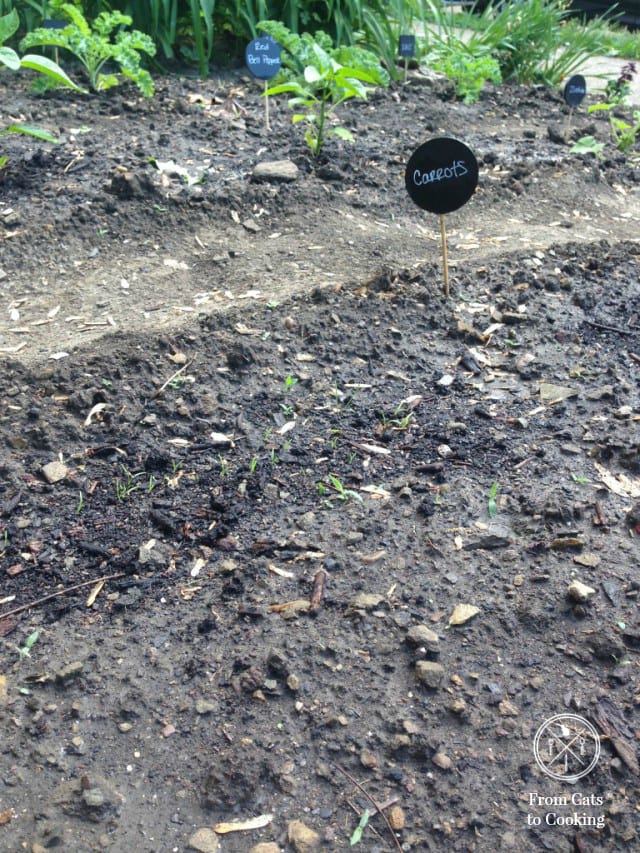 Carrots. Now these are the little buggers I'm most worried about. Though I took as many rocks out as I could when I was preparing the soil, I'm afraid it still may be too rocky and will stunt the growth of these guys. I guess only time will tell.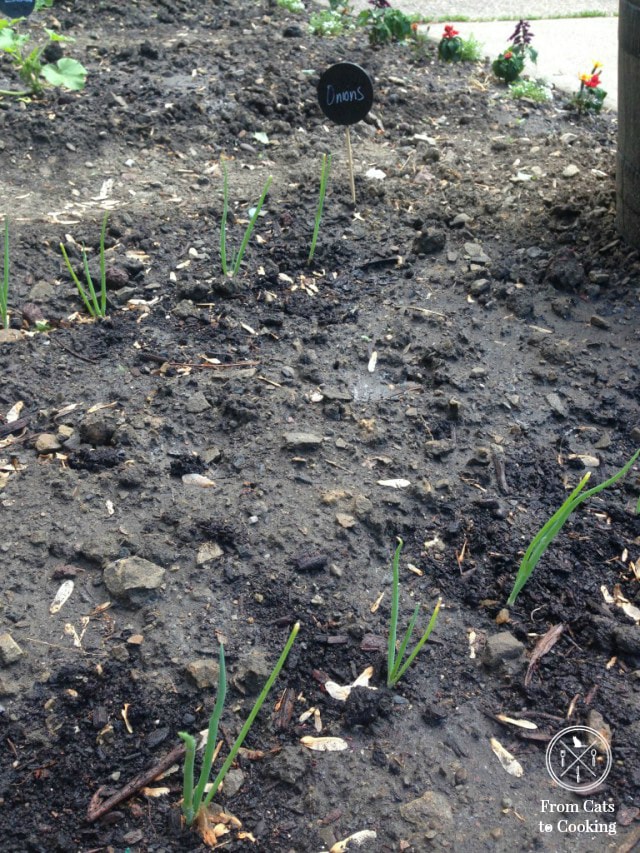 Onions. I'm really excited about these because, just like peppers, I eat onions ALL THE TIME.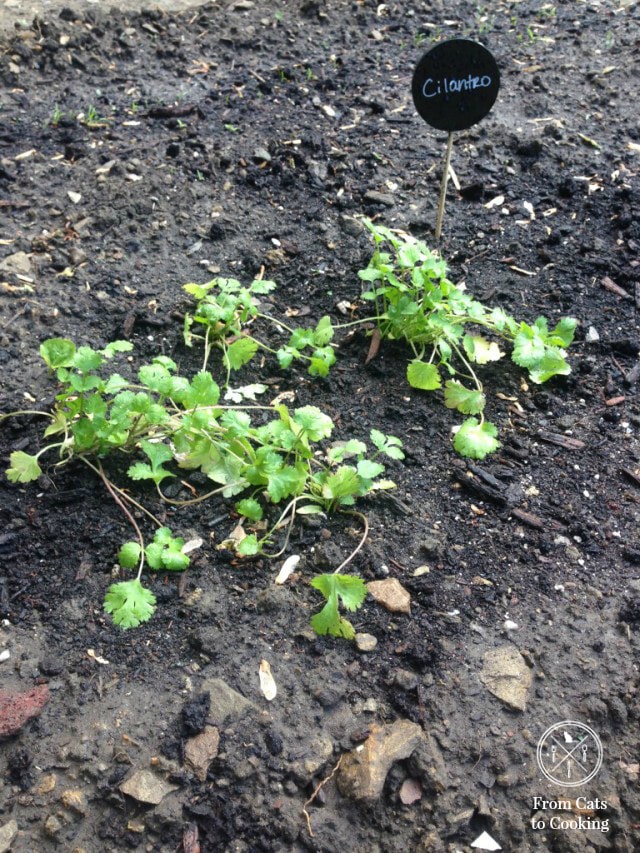 Cilantro. Some people don't like it. I'm not one of those people. I love it on tacos. I love it in guacamole. I love it in salsa. I just love it.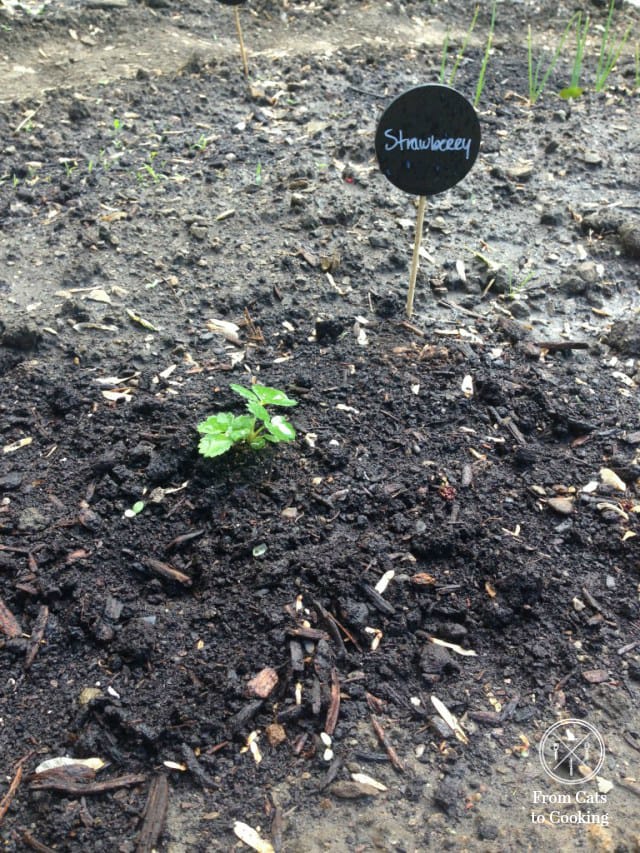 Strawberry. This lonely strawberry plant had a partner. Unfortunately, I awoke one morning to find that something (either a squirrel, a rabbit or one of the neighborhood cats) had dug up and demolished my other strawberry plant. This is one is a survivor.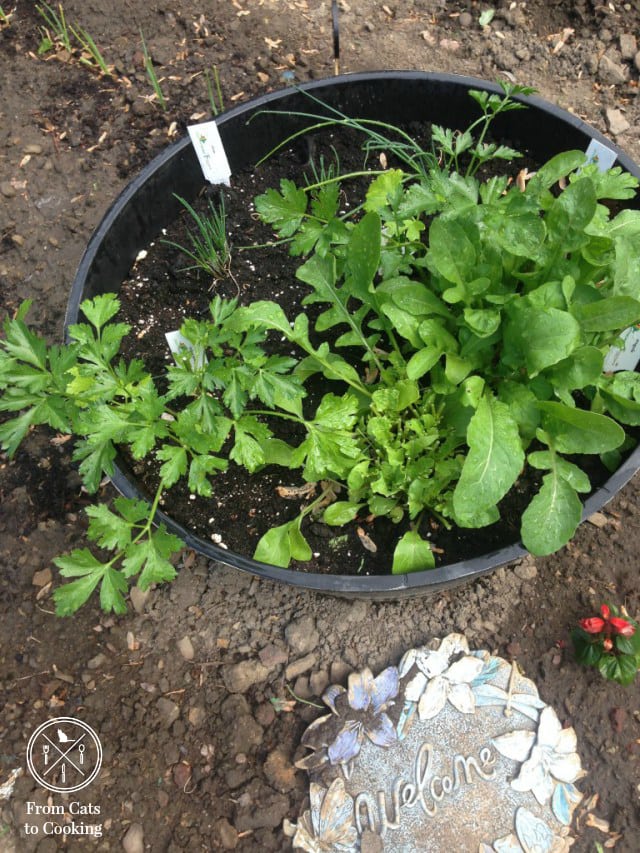 Herbs and Arugula. In this cute barrel planter, I have chives, parsley and arugula. I've already enjoyed eating all of them and they keep growing back! So cool.
Some things I don't currently have pictures of are my smaller planters that I have sitting on the porch. Two planters of mixed lettuce and some spinach, a planter of basil and another planter of a big head of lettuce.
As you can see, I've got lots of things happening in the garden. I've had my share of little animals digging up my lettuce seeds, digging holes near my carrots and killing my little strawberry plant. Nevertheless, things are still growing and getting bigger every day. It's really exciting to see.