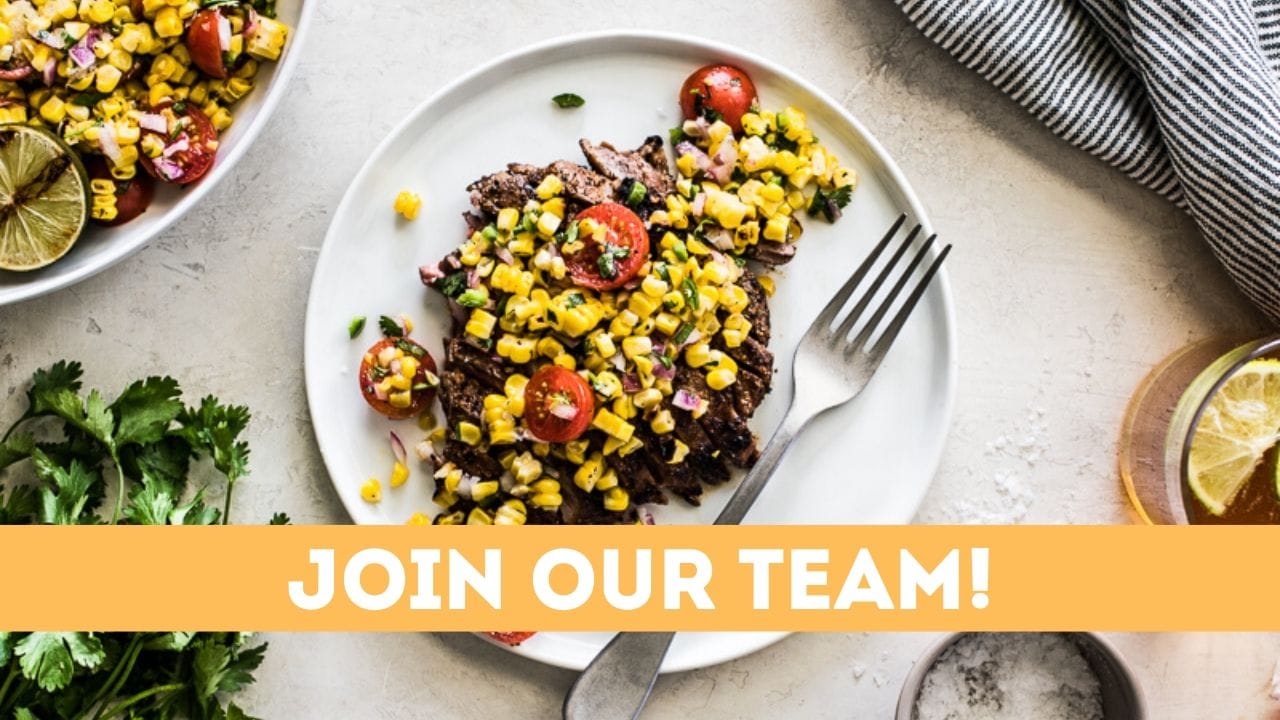 Social Media Marketing Manager
I'm hiring a social media marketing manager! I'm looking for a digitally savvy marketer who is a confident writer with a passion for food, who wants to grow with Isabel Eats and is truly committed to helping me build the brand.
The marketing manager will lead the social media and email marketing strategy and implementation for Isabel Eats. This includes Facebook, Instagram, email newsletters and anything new/experimental.
This is an independent contractor position with a flexible schedule starting at 10 hours per week. More hours may be available depending on availability and skillset. Candidate must be based in Oklahoma City or surrounding areas. Most work may be done remotely but must be able to attend weekly in-person meetings.
If you know of someone who might be the right fit, please pass this along and share!
Duties and Responsibilities
Manage social media platforms including Facebook and Instagram

Write posts and maintain content calendar for Facebook and Instagram in partnership with Isabel
Respond to social media comments and engage with readers in partnership with Isabel

Create and implement Facebook and Instagram growth strategy

Create reports and communicate important metrics to the team on a monthly basis
Provide insights and recommendations based on specific platform data as well as Google Analytics

Continually research social media and email best practices and growth strategies

Manage and produce weekly/bi-weekly email newsletter

Design newsletter and source content from Isabel Eats archives as well as seasonal trending topics
Write compelling headlines and copy in partnership with Isabel
Skills, Abilities and Experience
Excellent writer – Writing comes naturally to you and you're capable of writing lively, engaging content for an online audience.
Passionate about food – You know your way around the kitchen, have a love for food (especially Mexican food) and want to share it with the world.
Highly organized – You love a good spreadsheet. You'll be responsible for managing many moving parts on a daily basis, so being on top of details will be essential.
Self-motivated – You should be a self-starter who doesn't need to be told what to do and is able to anticipate what needs to get done next.
Able to multitask – You'll be handling many responsibilities every day from writing new content to troubleshooting reader requests. You will need to be able to prioritize these tasks and make sure everything is done in a timely manner.
Adaptable – I'm in the growing stages of the business, which means that I'm are constantly learning and sometimes changing direction. You should be able to handle change, get excited by the opportunity to learn new skills and be ready to take on new tasks.
Communicative – You have excellent professional written and verbal communication skills and know how to keep everyone informed when tasks are received and completed.
Experience with the following systems:

Gmail, Google Calendar, and Google Docs

Previous experience – You have experience managing social media account(s) for brands, bloggers or even yourself.
Start Date
January 2020
How to apply
Familiarize yourself with Isabel Eats. Explore the website and dig into the Facebook and Instagram pages.
Click here to apply.
Tip: Please note that the application form is web-based and I highly recommend completing it on a desktop computer. I also recommend drafting your answers in a Word document before entering them into the application to ensure your answers are saved.