This easy to make Mexican-inspired Mango Chili Popsicle recipe is made with only 4 ingredients and makes a perfect healthy afternoon snack or dessert.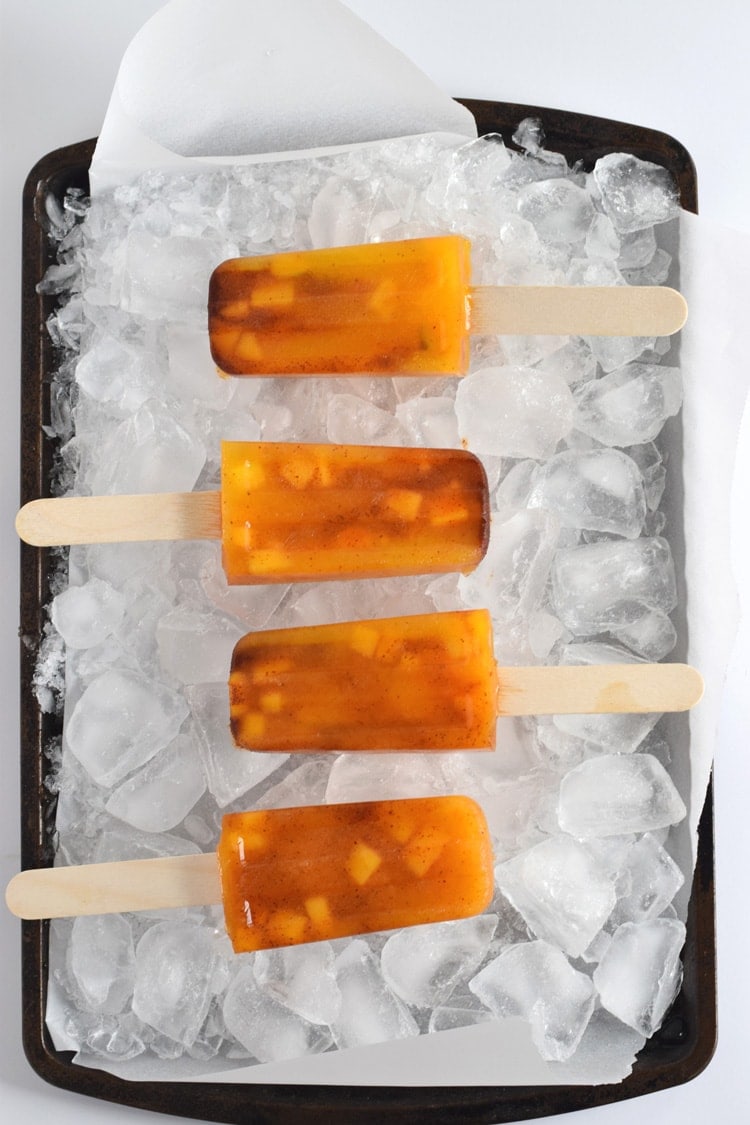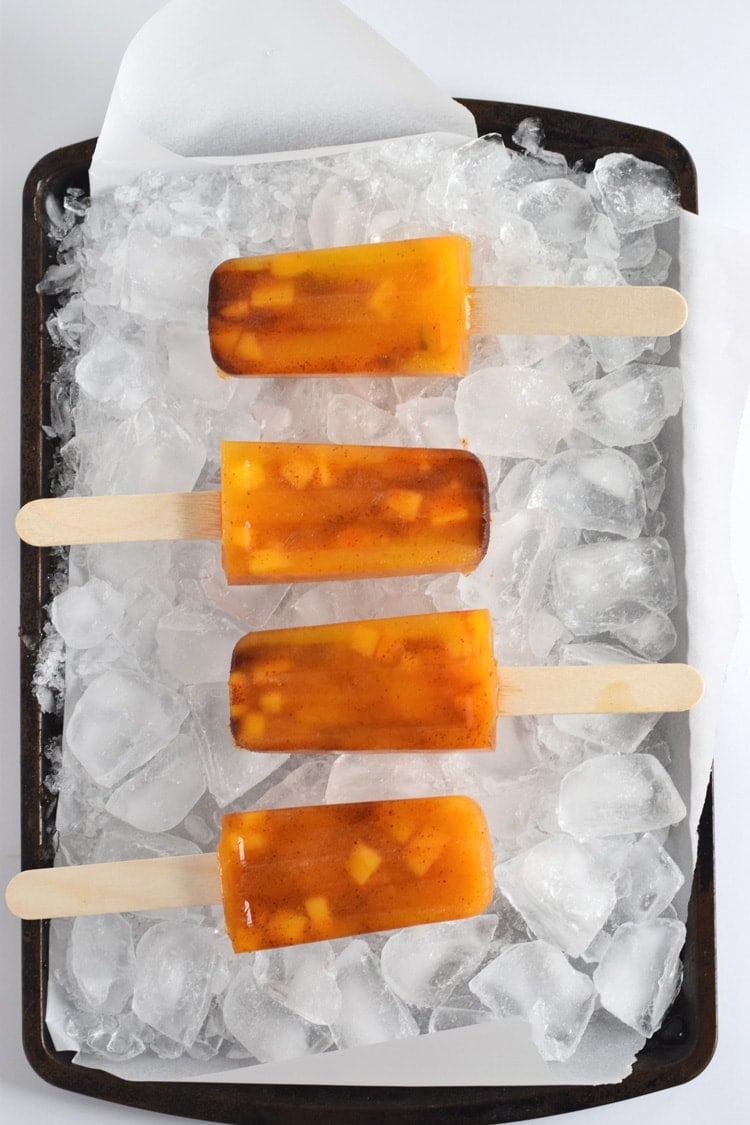 These Mango Chili Popsicles make me think one thing – hello, summer!
Okay, okay. So maybe summer isn't technically here yet, but it sure is starting to feel awfully warm everywhere I turn. I was in Oklahoma City last week visiting family/doing some wedding planning and sure enough, the temperature was in the 90s while I was there. Now I'm back in Pittsburgh and take a wild guess at what today's high temperature was? 89! Pretty much 90 degrees if you ask me.
What better way to cool down than by enjoying a refreshing, healthy and easy to make Mexican-inspired Mango Chili Popsicle?
Here's what you need.


This popsicle mold from Norpro.
It is by far one of the best specialty kitchen gadgets I've ever purchased. It's fairly inexpensive and it's just so much fun!
I mean, is there someone out there who doesn't like popsicles? Please tell me who they are because I need to know. Until then, I don't believe it.


It wasn't until I got this in the mail and started experimenting with making my own ice pops that I realized just how easy it really was.
For this recipe, all you need to do is mix together some diced mango, orange juice and chili powder in a small bowl and evenly place it inside each popsicle mold.
Then top each mold with some mango nectar (I used this one from Goya), insert a popsicle stick and freeze.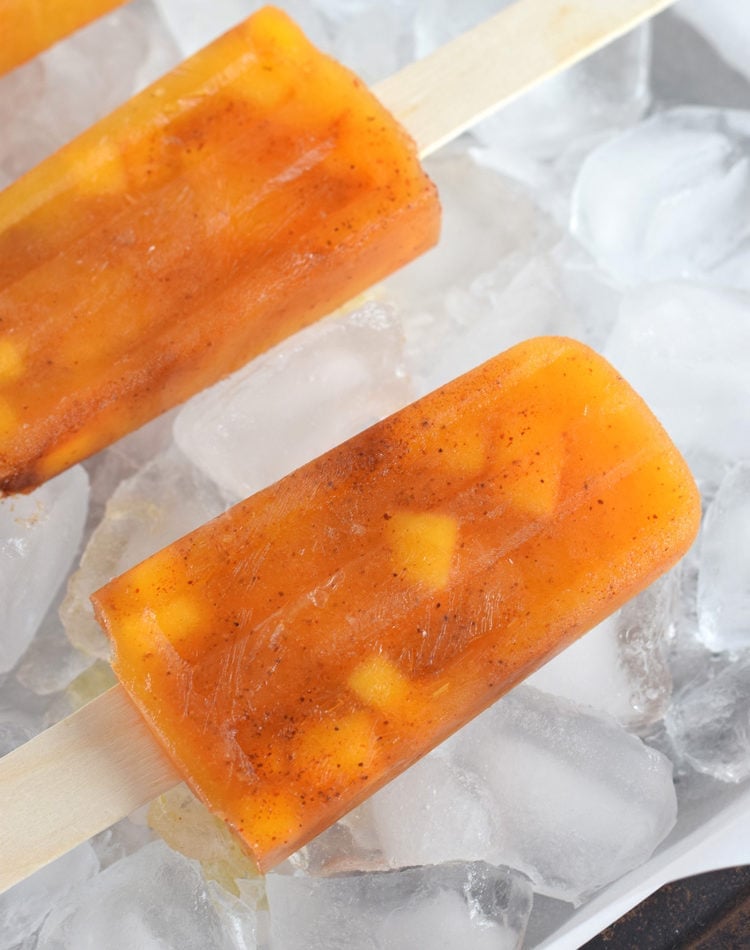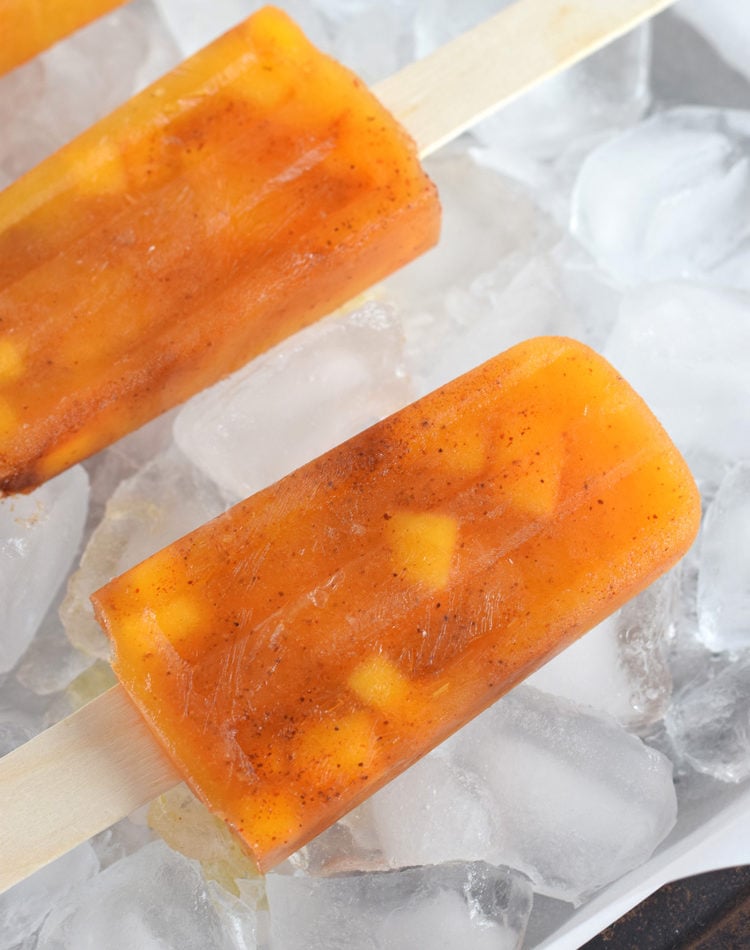 If you can't find mango nectar in your local grocery store and don't feel like ordering any online, you could try substituting in a Naked mango juice blend like this one/strong> that you can find in most places nowadays.
You really can't go wrong. 🙂 That's the beauty of making your own popsicles!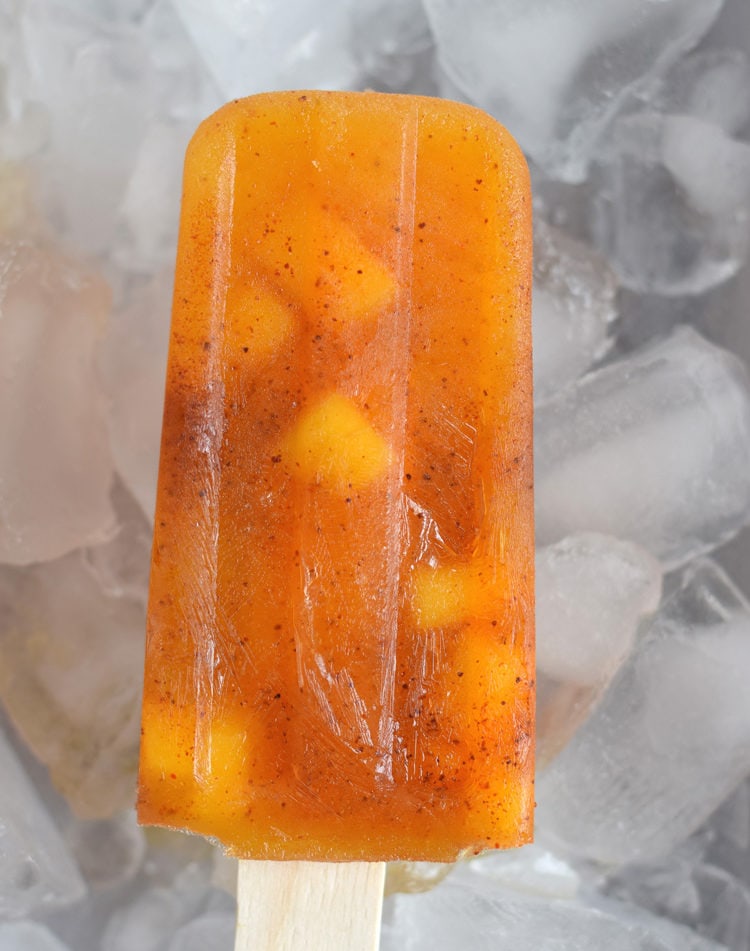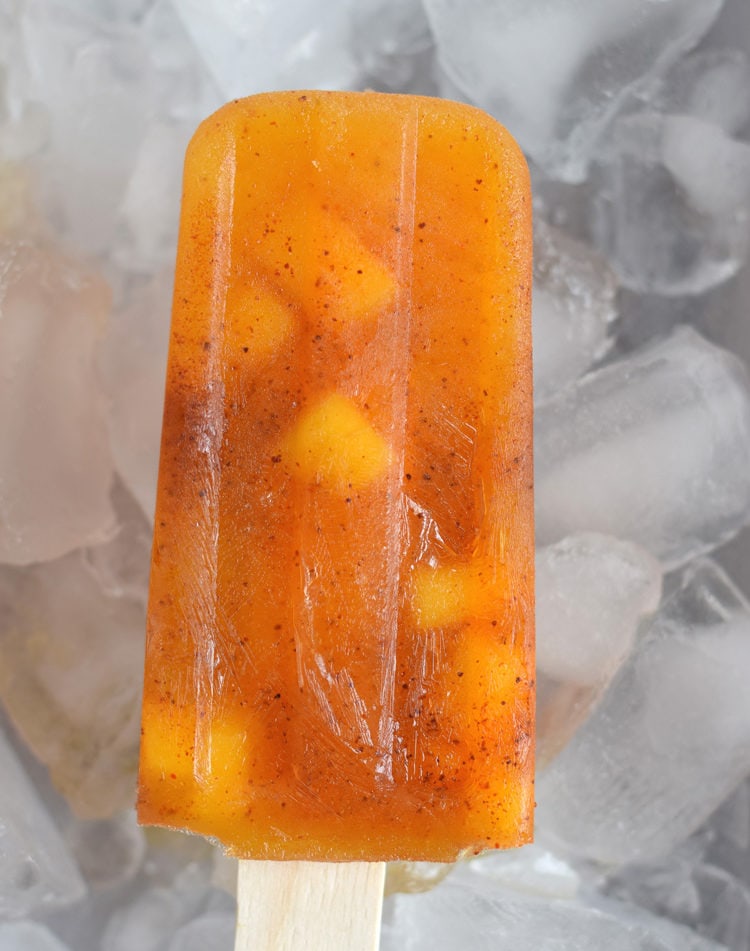 Tools used to make this recipe:
INGREDIENTS
2 1/2

cups

mango nectar

or mango juice

3/4

cup

diced mango

1/4

cup

freshly sqeezed orange juice

about 1 medium orange

1

tsp

chili powder
INSTRUCTIONS
Combine diced mango, orange juice and chili powder in a large bowl.

Spoon mango mixture evenly into each mold.

Pour mango nectar evenly to top off each mold. Cover and insert popsicle sticks.

Freeze for 4 hours or until popsicles are completely frozen.

Gently remove frozen popsicles from mold by running mold under warm water and pulling the popsicles straight up. If they don't budge right away, run some more warm water and try again.

Enjoy immediately!
Did you make this recipe?
Leave a comment below and tag @isabeleats on social media!
This page contains affiliate links. If you make a purchase on Amazon after clicking one of my links, I may receive a small commission. The price of the item stays the same and any money I make goes to supporting this blog. I only endorse products and services that I fully believe in.