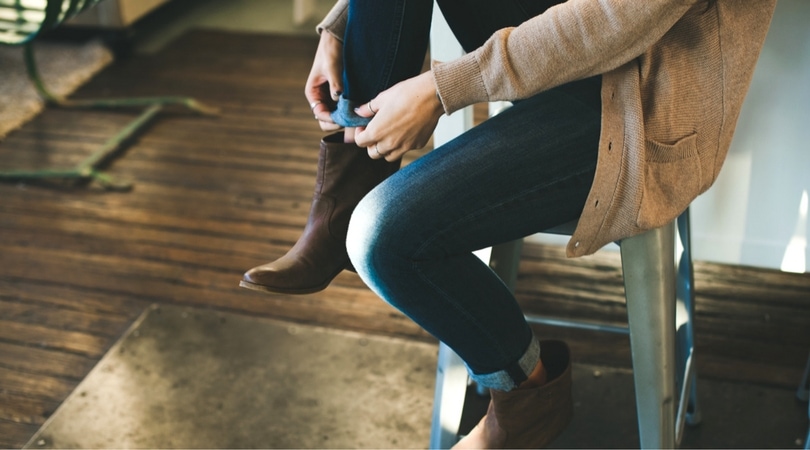 I'm interrupting my weekly scheduled Tuesday Things programming to share some of my favorite podcasts on the topics of body image, body positivity, disordered eating and just overall mental health.
As I've talked about here, here, here and here, I've had my fair share of struggles with dieting, body image and disordered eating issues in the past. While not every single person has these sorts of struggles, from my experience, it's safe to say that MANY people have insecurities about their bodies and/or their food consumption. It's just the world we live in. We're constantly surrounded by messages and images that depict an "ideal" body, an ideal diet and an ideal way of life. Whether we realize it or not, we often internalize those messages, make them part of our daily lives and eventually start to believe them.
As we both know, it's not easy fighting those messages and thoughts on a daily basis. And it's even harder when those around us aren't exactly on the same page. That's where these podcasts come in handy. After listening to hundreds of episodes about body positivity, self-love, living a meaningful life and hearing many personal stories from women and men who have struggled with similar issues, I feel like I truly know these podcastsers as much as I know some of my good friends. They've become my little tribe that I listen to when I'm washing the dishes, walking to the bus stop, gardening, driving or any other task that doesn't require too much of my attention.
And I want to share the love. Here are some of my favorite podcasts about body image and food issues.
Hosted by Christy Harrison, a Certified Nutritionist and Intuitive Eating Counselor, Food Psych is one of my favorite podcasts about dieting, body image issues and eating disorders. Christy has amazing conversations with some of my favorite people in the anti-diet world like Kelsey Miller, Glenys Oyston and Ragen Chastain. She's intelligent, well-spoken, relatable and a great interviewer. My dream is to be on her show one day.
Here are some episodes I recommend to get you started:
Hosted by Summer Innanen, a professionally trained Life Coach specializing in body image and confidence, Fearless Rebelle Radio is one of the first podcasts that I ever downloaded that talked about body image and disordered eating. Summer gives very practical advice (she even wrote a book about how to ditch dieting and change your mindset), is hilarious and quirky and is just an all-around badass.
Here are some episodes I recommend to get you started:
Hosted by Aaron Flores and Glenys Oyston, two dietitians who specialize in Intuitive Eating and Health at Every Size, Dietitians Unplugged makes me feel a bit like a fly on the wall listening to two friends chat about the world of dieting and current events. This podcast is fairly new and I'm excited to see where it goes.
Here are some episodes to get you started:
Hosted by Katie Dalebout, a Holistic Life Coach and author of a self-help book all about journaling, the Let It Out podcast has SO MANY fun interviews with people from all over the wellness community. Katie is authentic, honest and just so real about her past and current struggles, she's truly an inspiration.
Here are some episodes to get you started:
Hosted by Madelyn Moon, a Holistic Health Coach specializing in body image, Mind Body Musings Maddy is genuine and extremely passionate about helping others live a fulfilled life.
Here are some episodes to get you started:
Have you listened to any of the podcasts I listed? What are some of your favorites? Let me know in the comments below! I'm always looking for new podcasts to check out.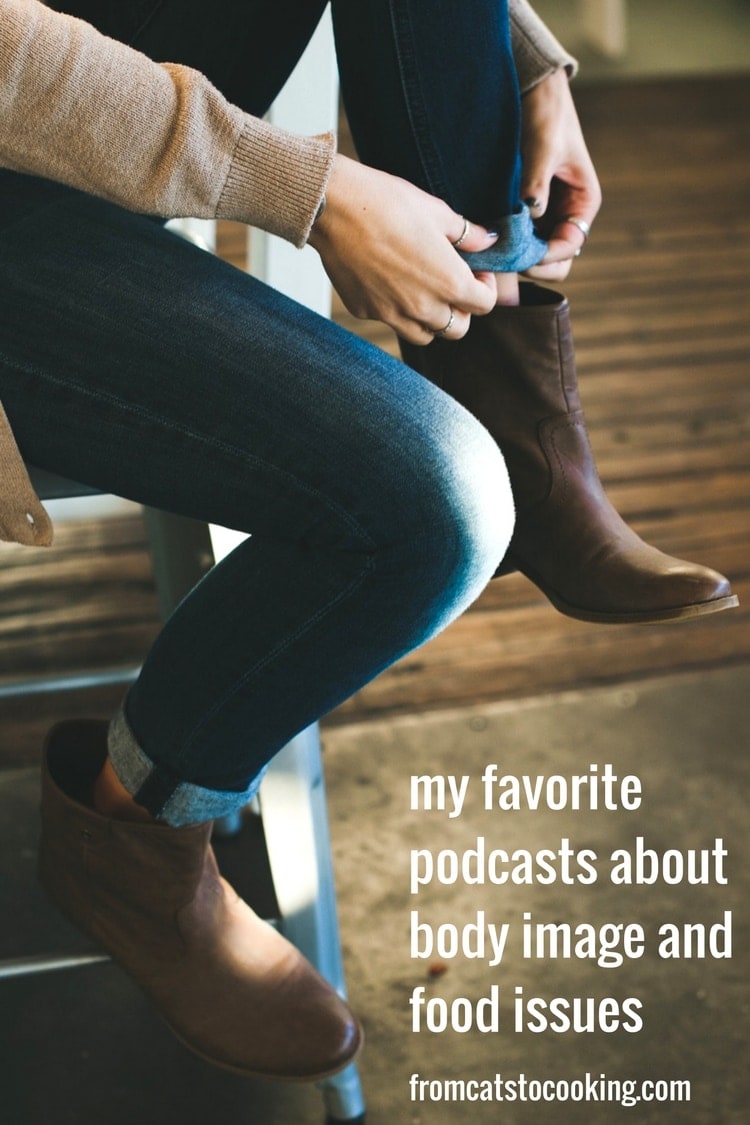 This page contains affiliate links. If you make a purchase on Amazon after clicking one of my links, I may receive a small commission. The price of the item stays the same and any money I make goes to supporting this blog. I only endorse products and services that I fully believe in. Thanks for your support!