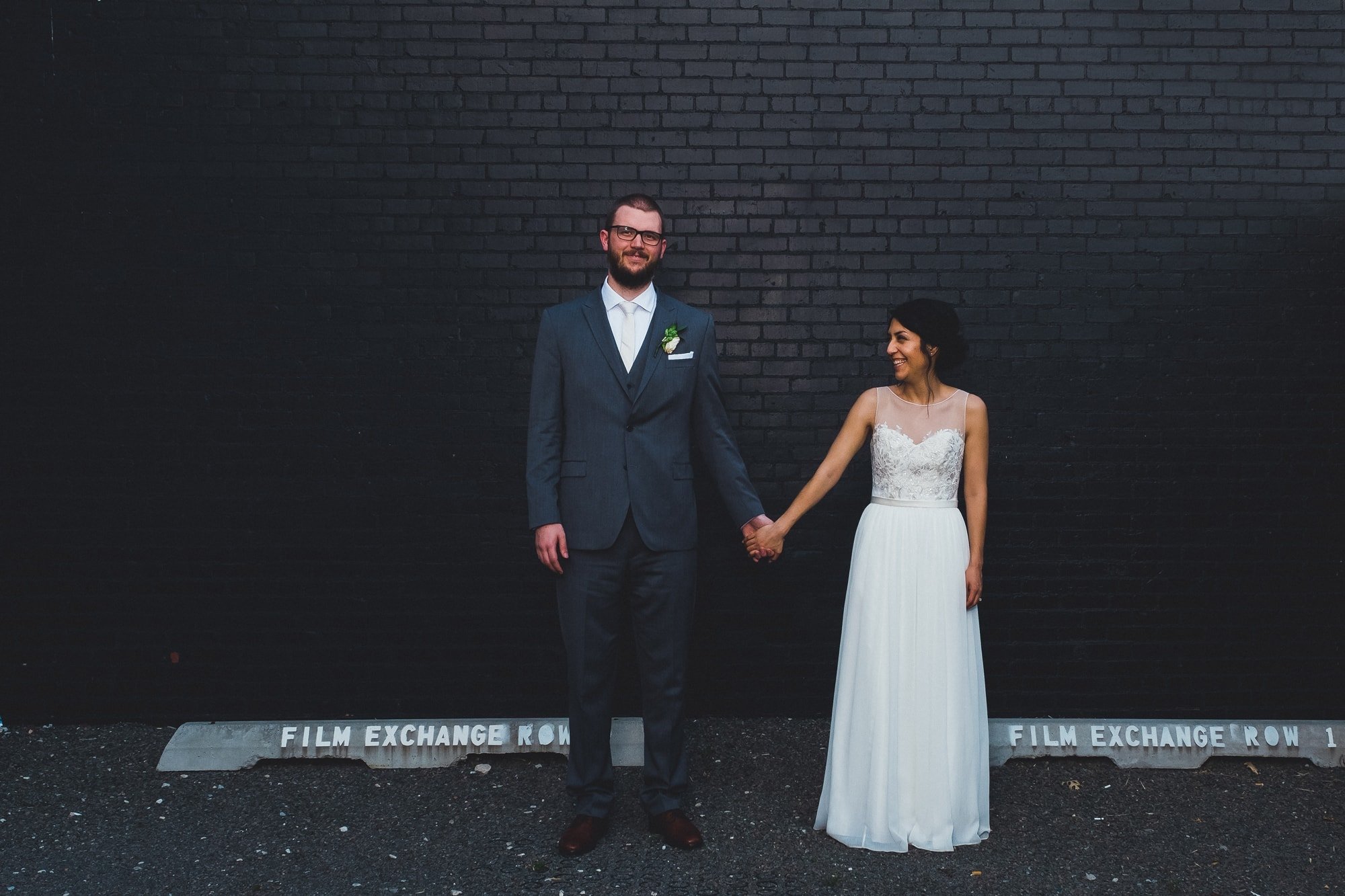 Oh my goodness, friends, I'm married!
On May 27, 2017, I married my best friend and boyfriend of 7 years and officially became Mrs. Isabel Orozco-Moore. It happened. It really happened.
I've been told many, many times by other couples that my wedding day would be one of the best days of my life.
They were totally right.
Here's the simplest way I can describe it. It's the one day that everyone I love so dearly was able to come together in one room and celebrate one thing – us. Our love, our lives, our friendships and our future. Friends and family joined us from near and far – California, Maine, Colorado, Texas, Pennsylvania and more – and came together in my hometown of Oklahoma City. It was so surreal.
Even as I'm writing this, I still can't believe that all of my favorite people were in my hometown for my wedding. All for me and John. Man, do we have some amazing people in our lives or what. ❤️
So today, about a month and half later, I'm finally ready to share all the things you. Photos, details, stories, all of it.
Let's do it.
The morning of
I got about 4 hours of sleep the night before due to a combination of staying out too late with friends after our rehearsal dinner and not being able to sleep because of my excitement about the big day. Luckily, that didn't affect my ability to wake up on time. As soon as I woke up, my body was awake and running on pure adrenaline.
Today was the day. It was finally here.
I woke up, got dressed and met up with my 4 bridesmaids to get our hair done. We all carpooled in the rental car John and I had for the week and I drove us to the hair salon where we had such a wonderful and relaxing experience. The women at blo. were so great and I can't recommend them enough.
After our hair was up and beautiful, we headed back to the hotel room where we all had some Jimmy John's and mimosas (classic combination) and finished getting ready. That's when Leia and her husband joined us from Leia Smethurst Photography and started capturing the day, including a few teary moments that I knew were inevitable.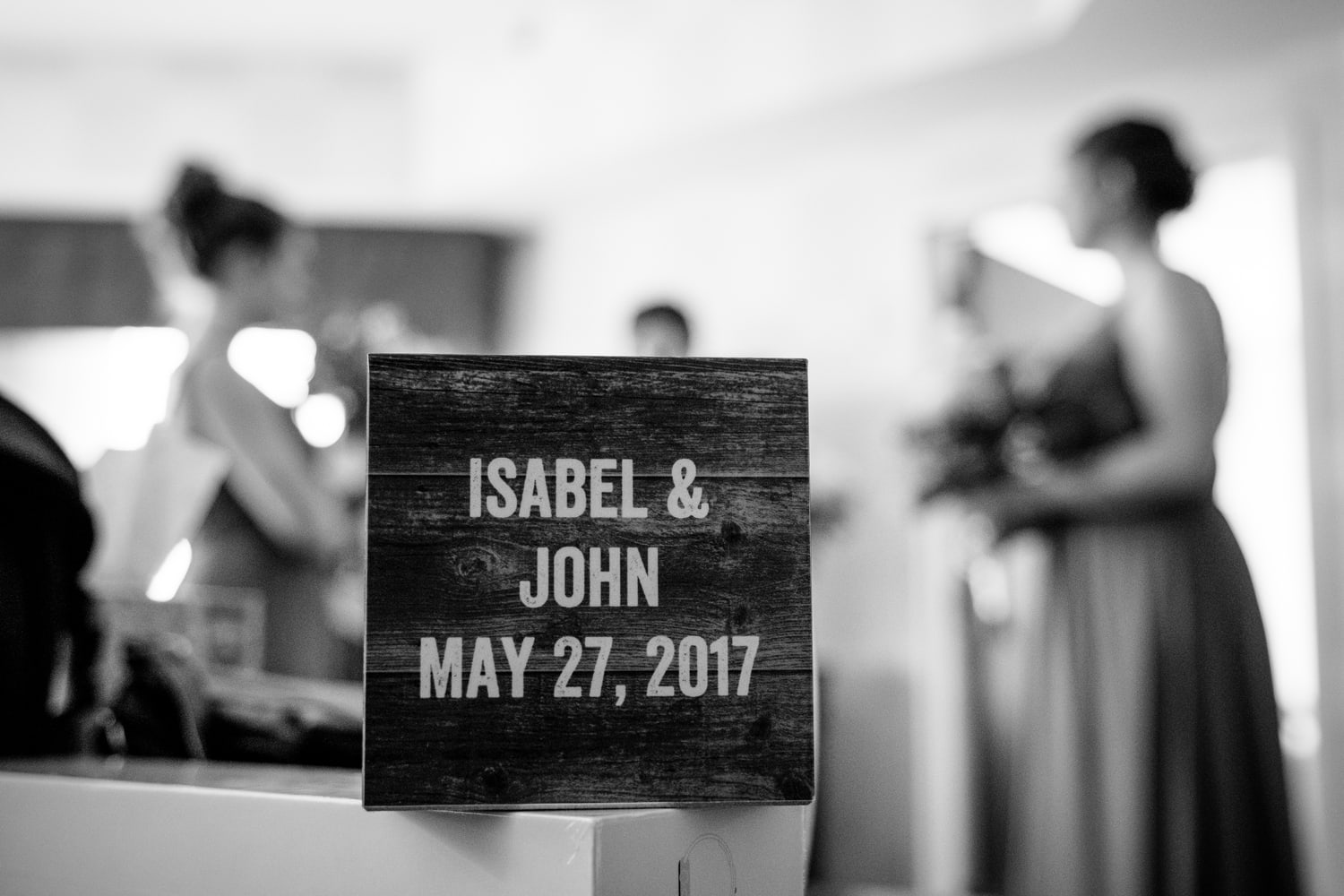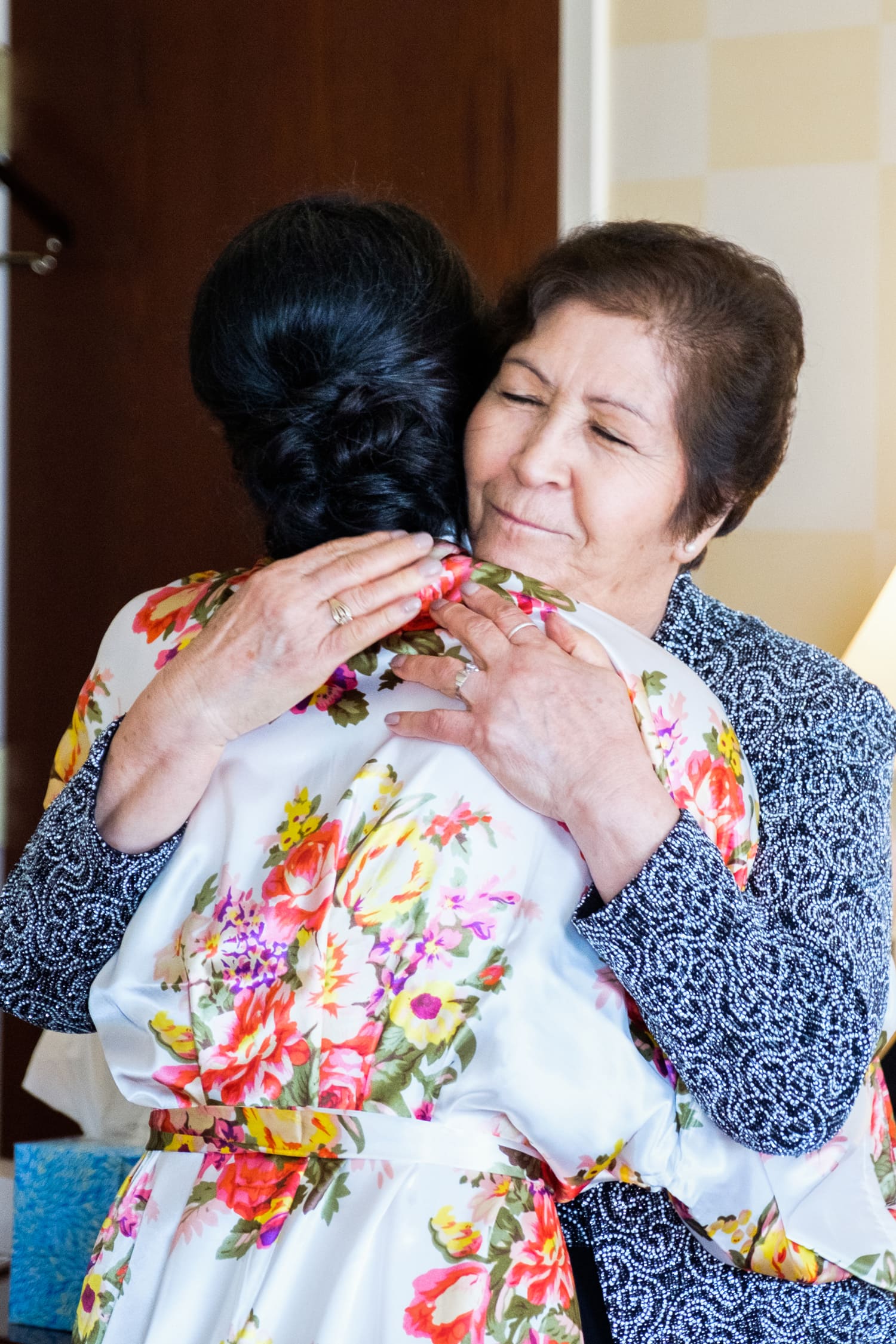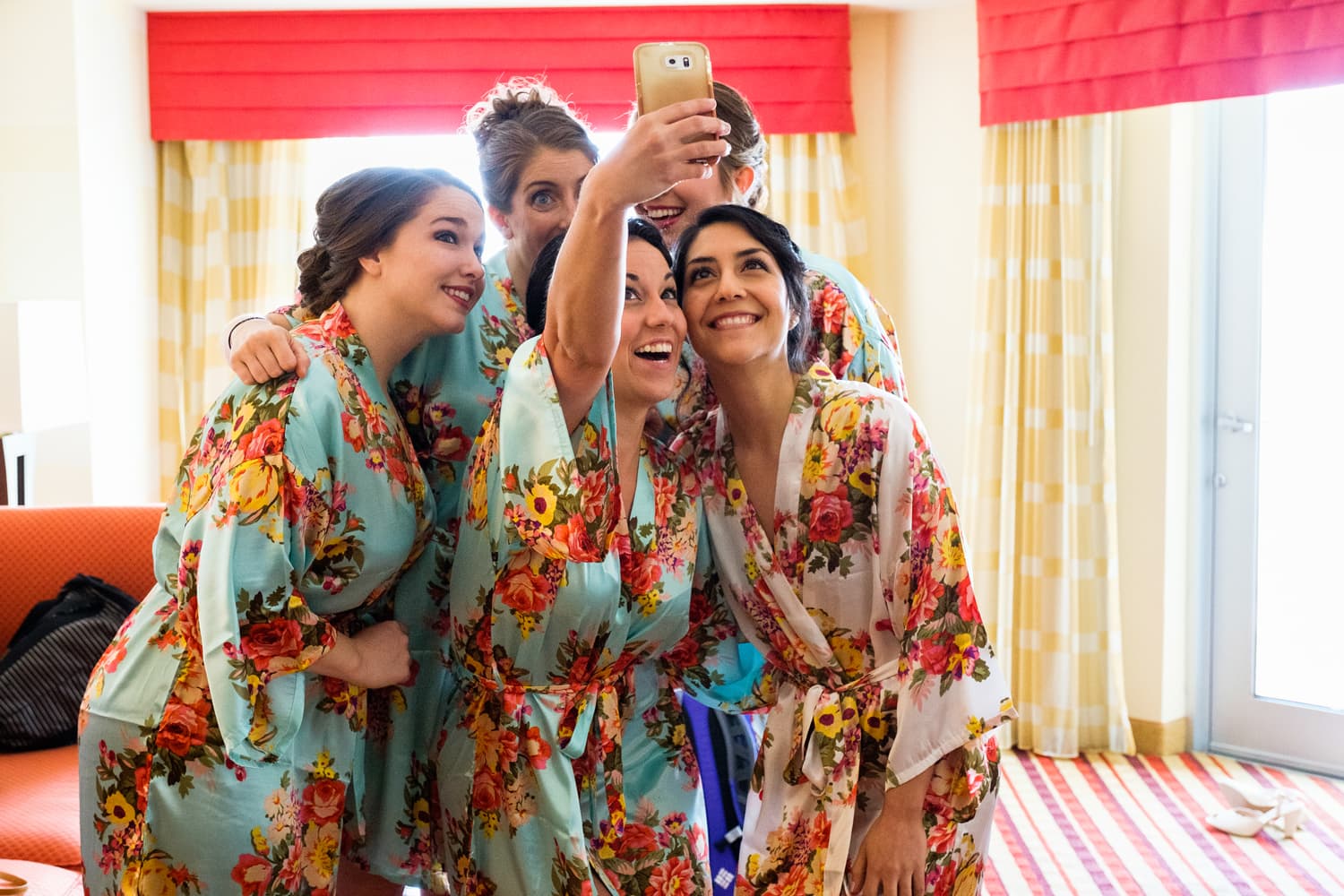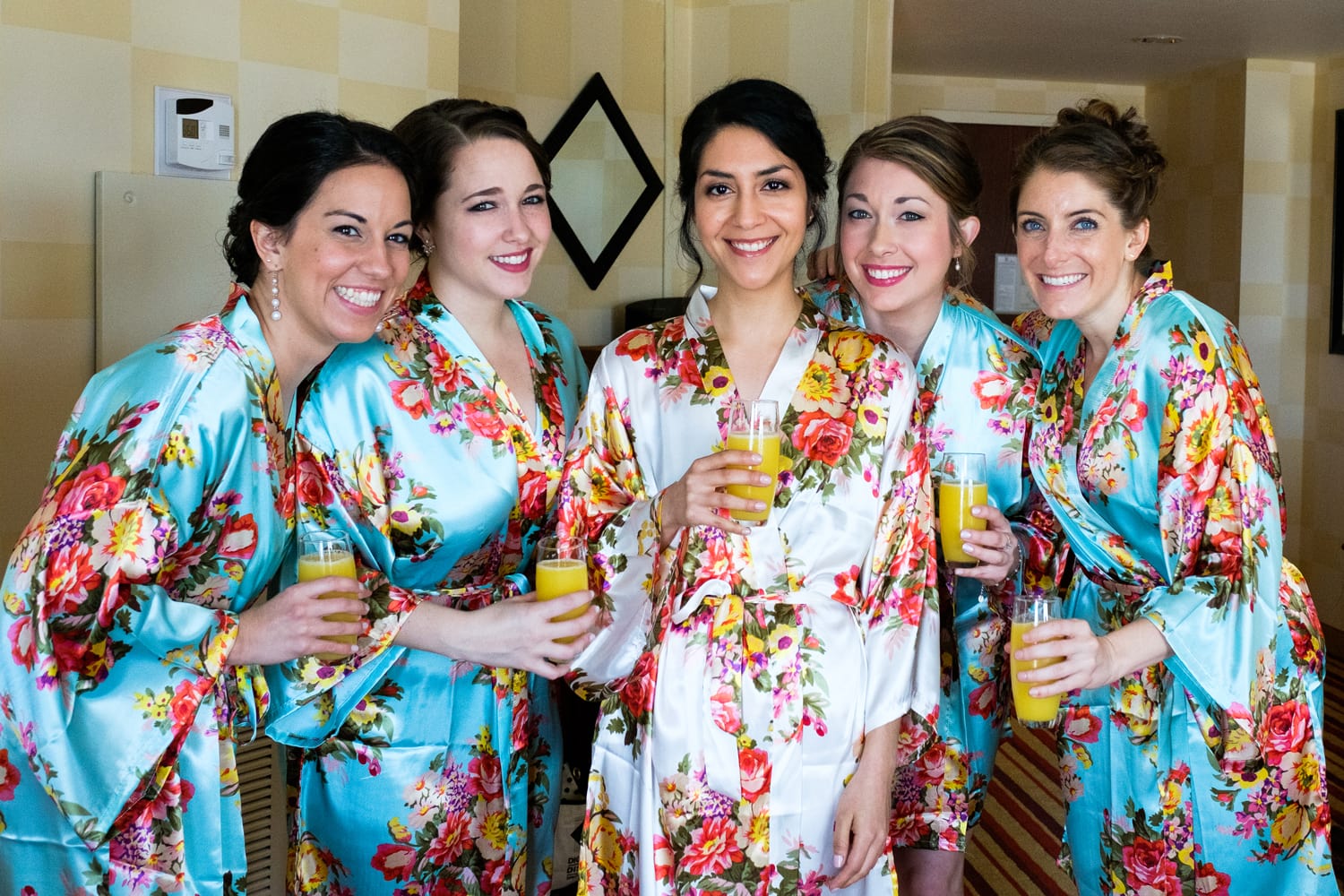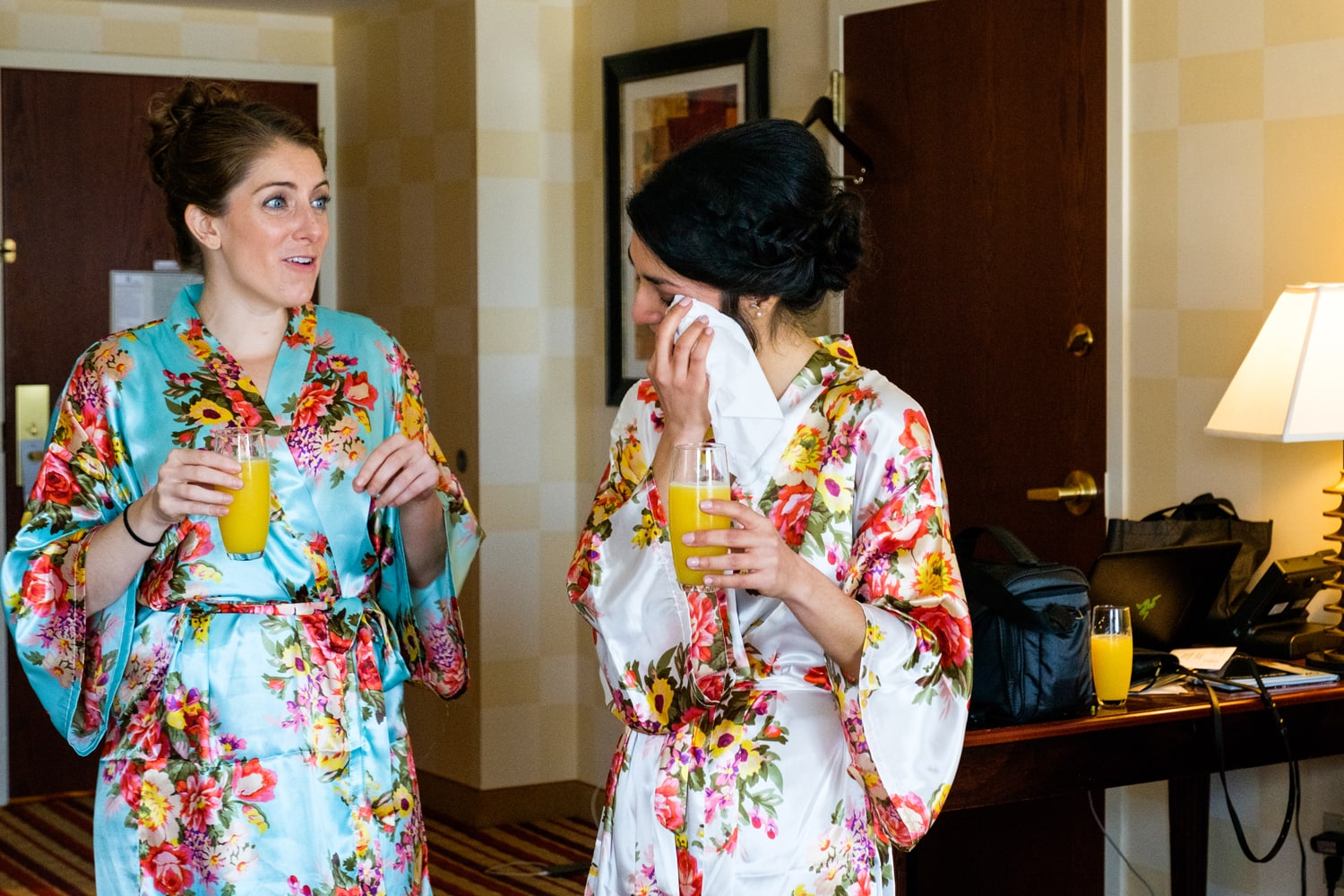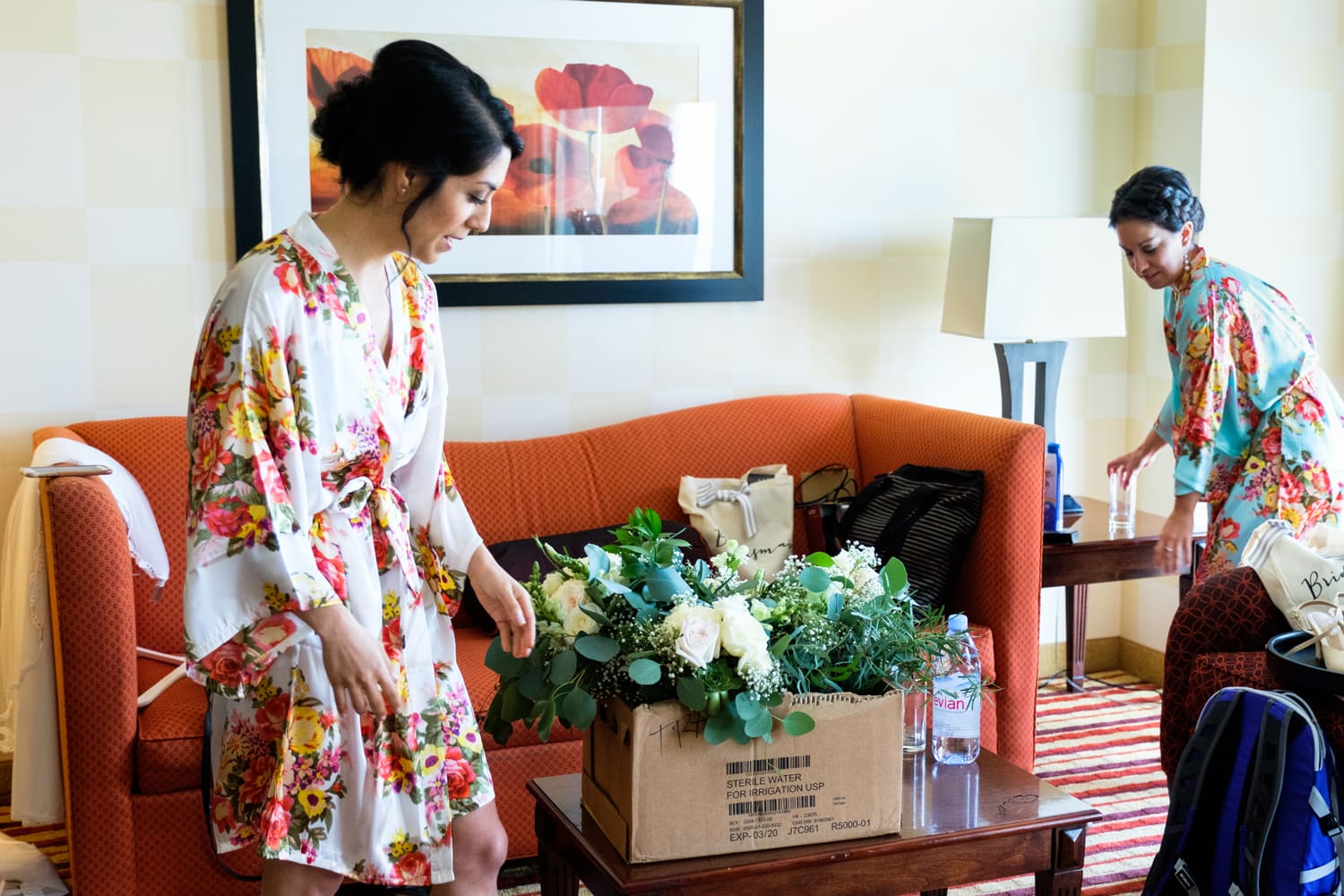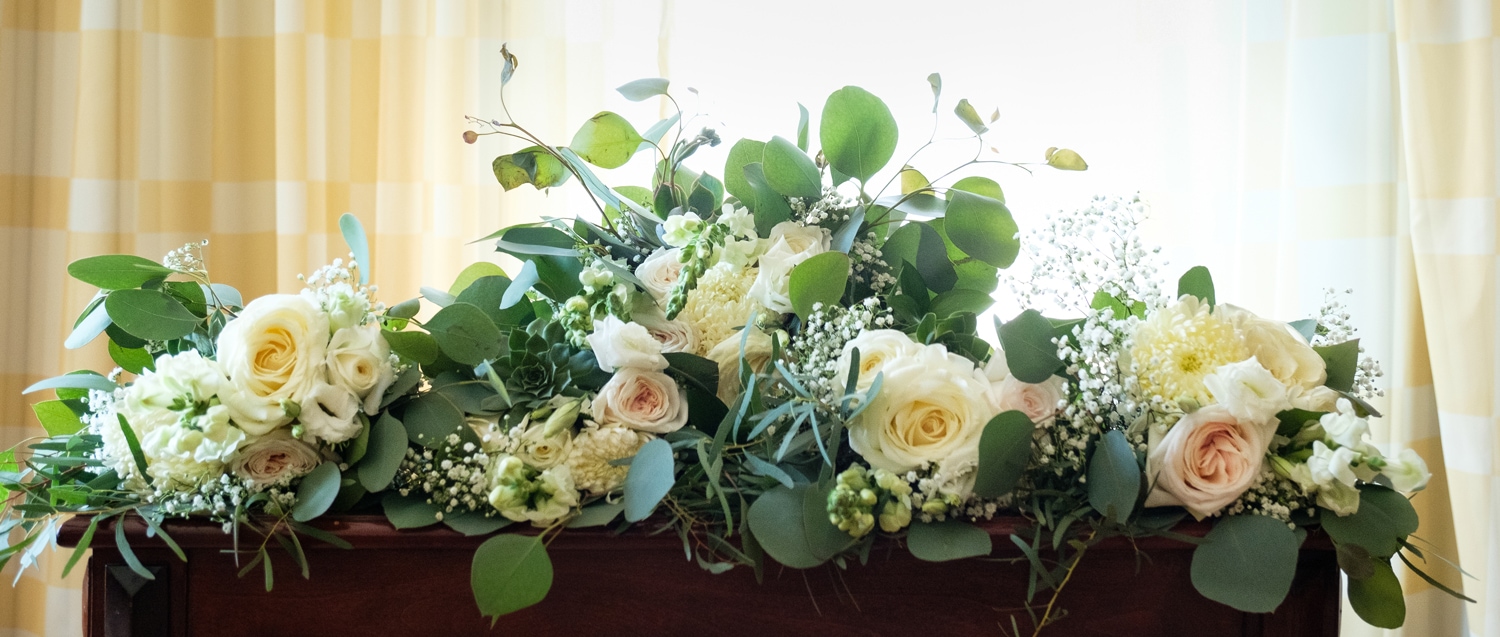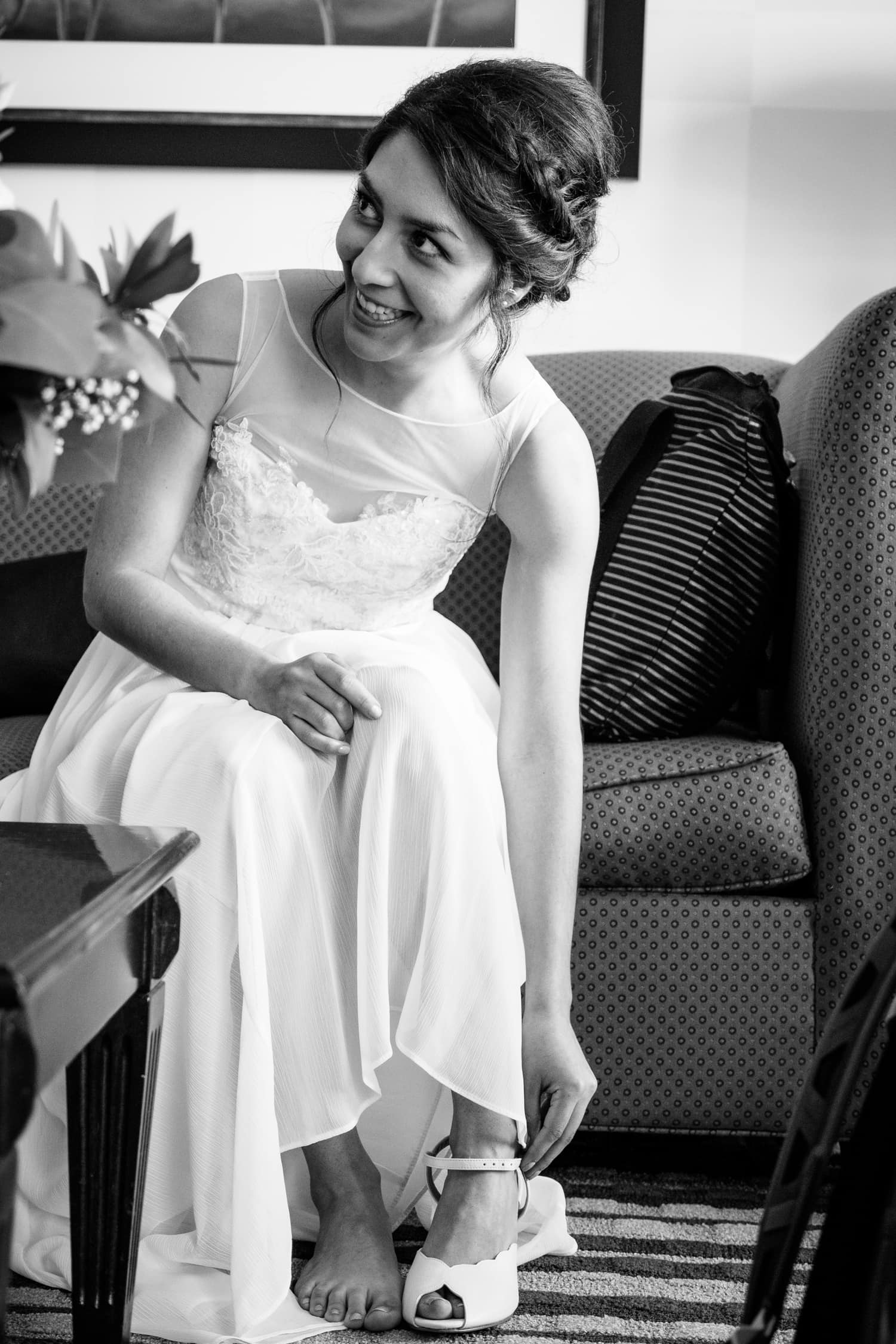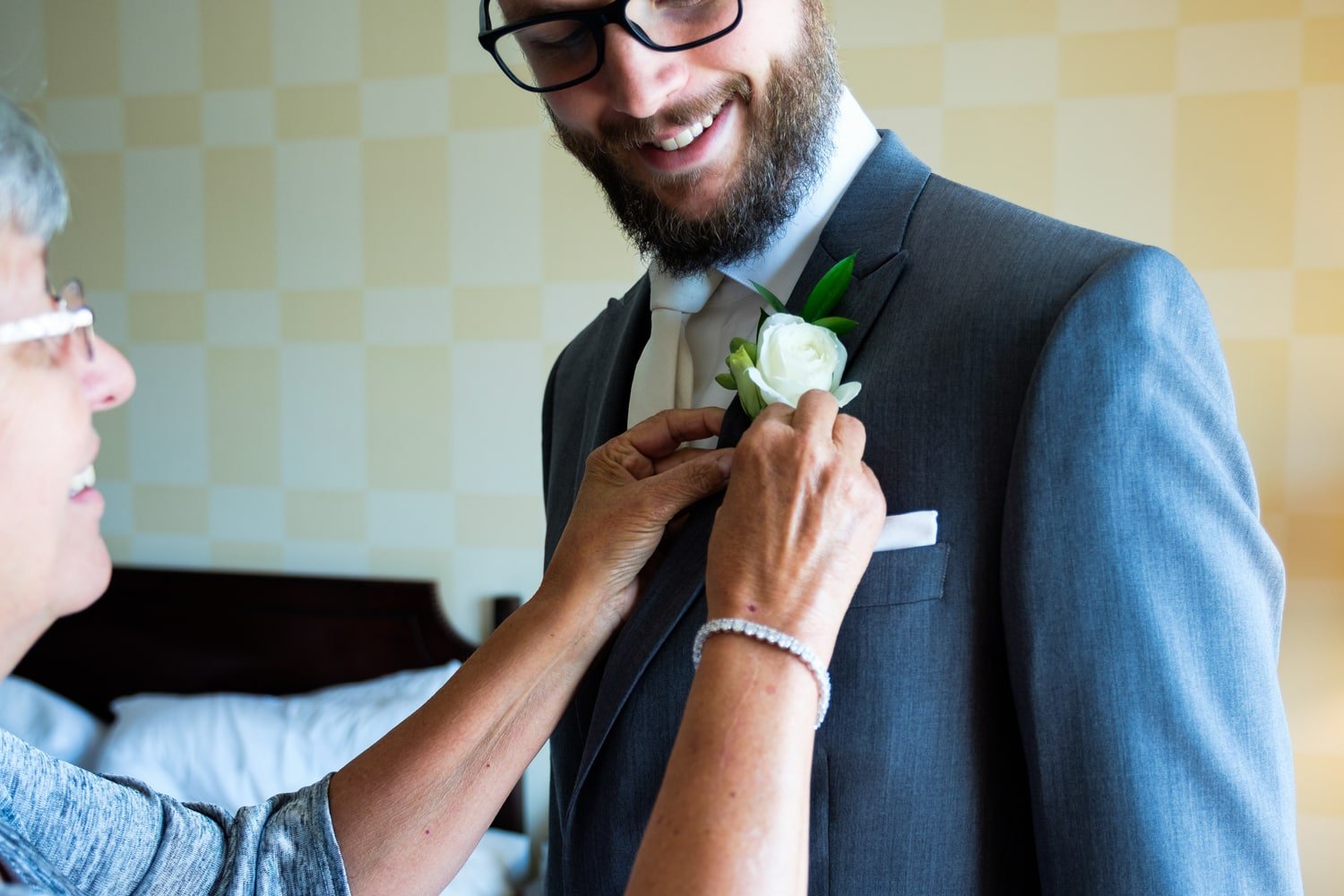 The ceremony
I have never been so nervous and excited at the same time in my entire life. I had so much adrenaline that all the deep breaths in the world wouldn't have calmed me down.
But I don't think most people could tell just how nervous I was (other than my bridesmaids, especially my Maid of Honor, who I told I was nervous about 10 million times) so at least there's that. Though I pretty much wore my emotions on my sleeve during the ceremony so… never mind about that.
My older brother, who is actually a Dominican Friar, married John and I at the church that my family and I grew up in. It was such a personal and special ceremony filled with some Mexican customs such as the lazo and arras traditions.
Also part of the ceremony? Some much needed comic relief.
Though we didn't write our own vows, John and I were still pretty emotional. He said his vows first, we both cried and it was a super serious moment. Then, this happened.
My brother walks over to my side and says, "Isabel, repeat after me."
"I, John…"
There's a long pause where I say nothing because my name is clearly not "John," and the entire church bursts out laughing. It was absolutely perfect timing.
We all took a minute to finish laughing, composed ourselves and then continued with the vows. Though it broke the tension and made the whole moment a little more lighthearted, it didn't matter because I cried through my vows anyways. So emotional. ?
The rest of the ceremony was perfect and I loved everything about it. It was by far my favorite part of the entire wedding.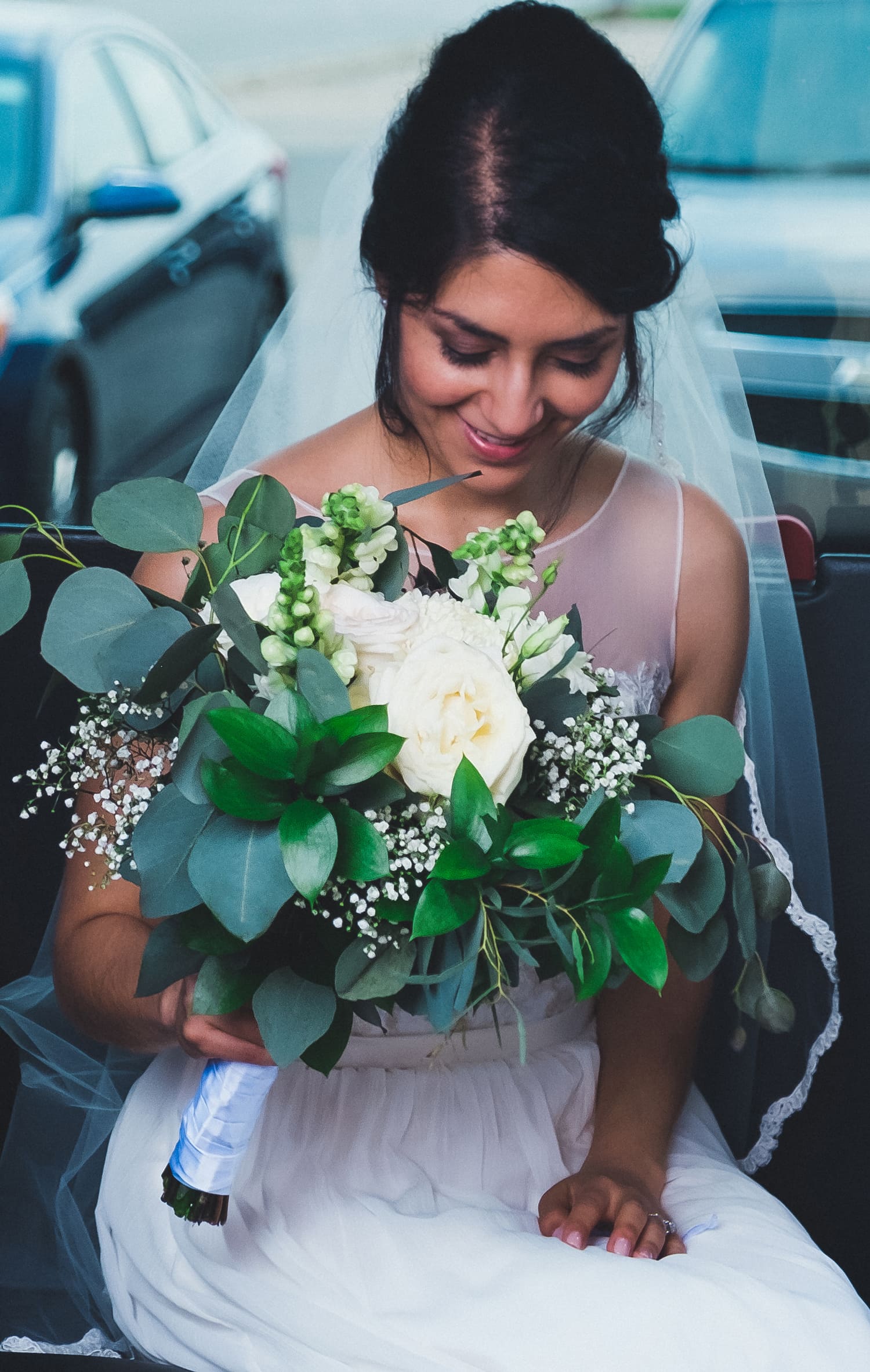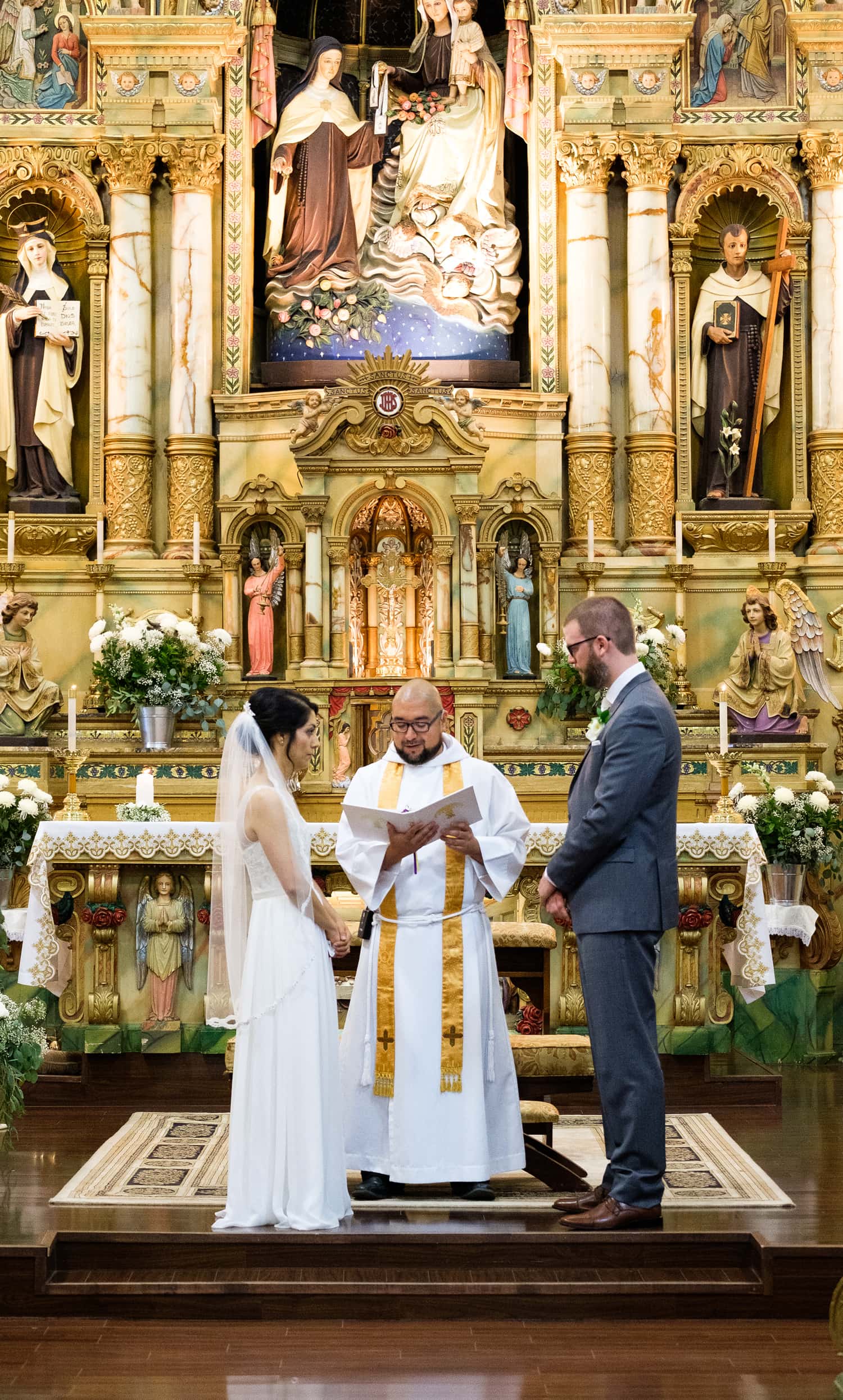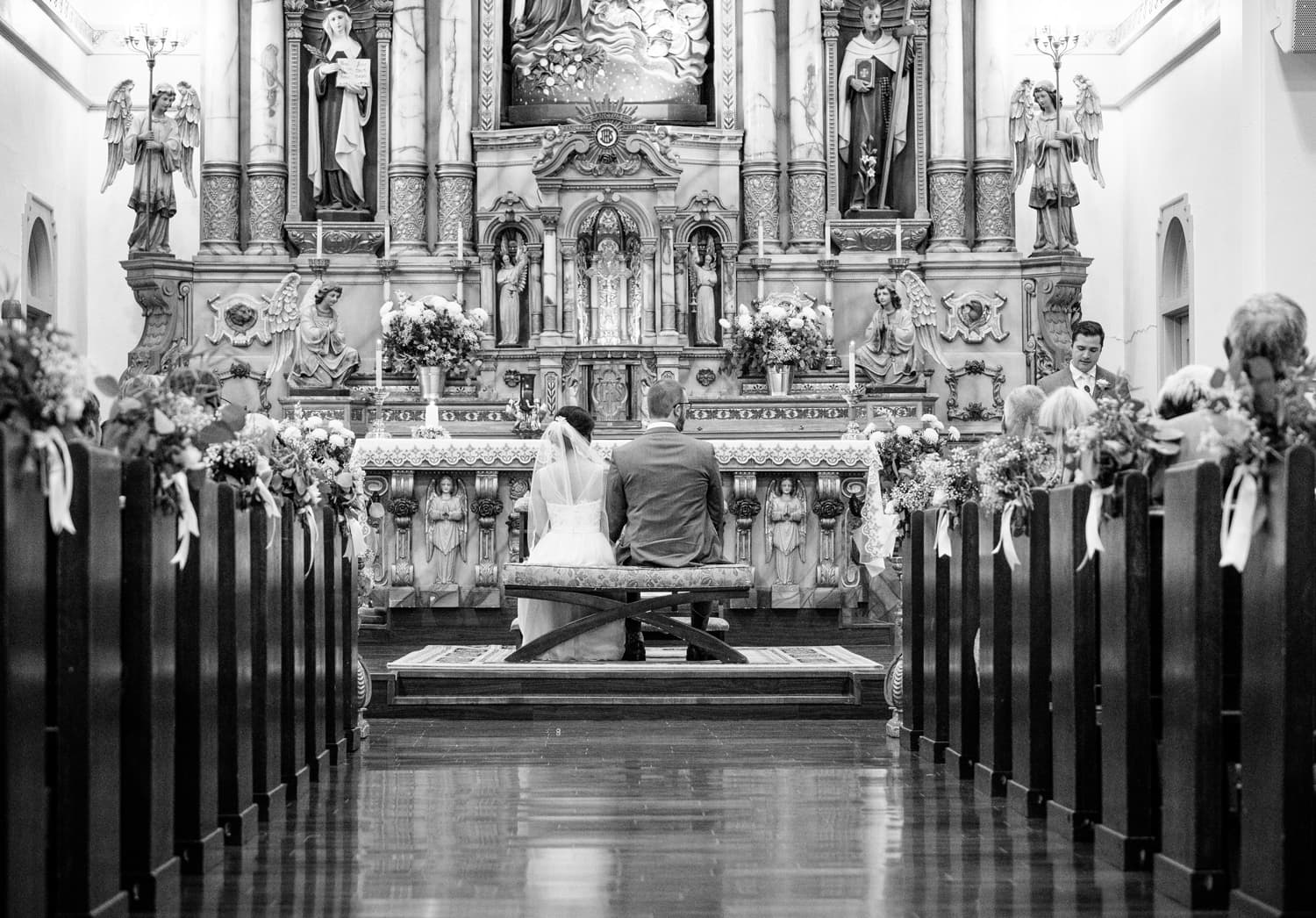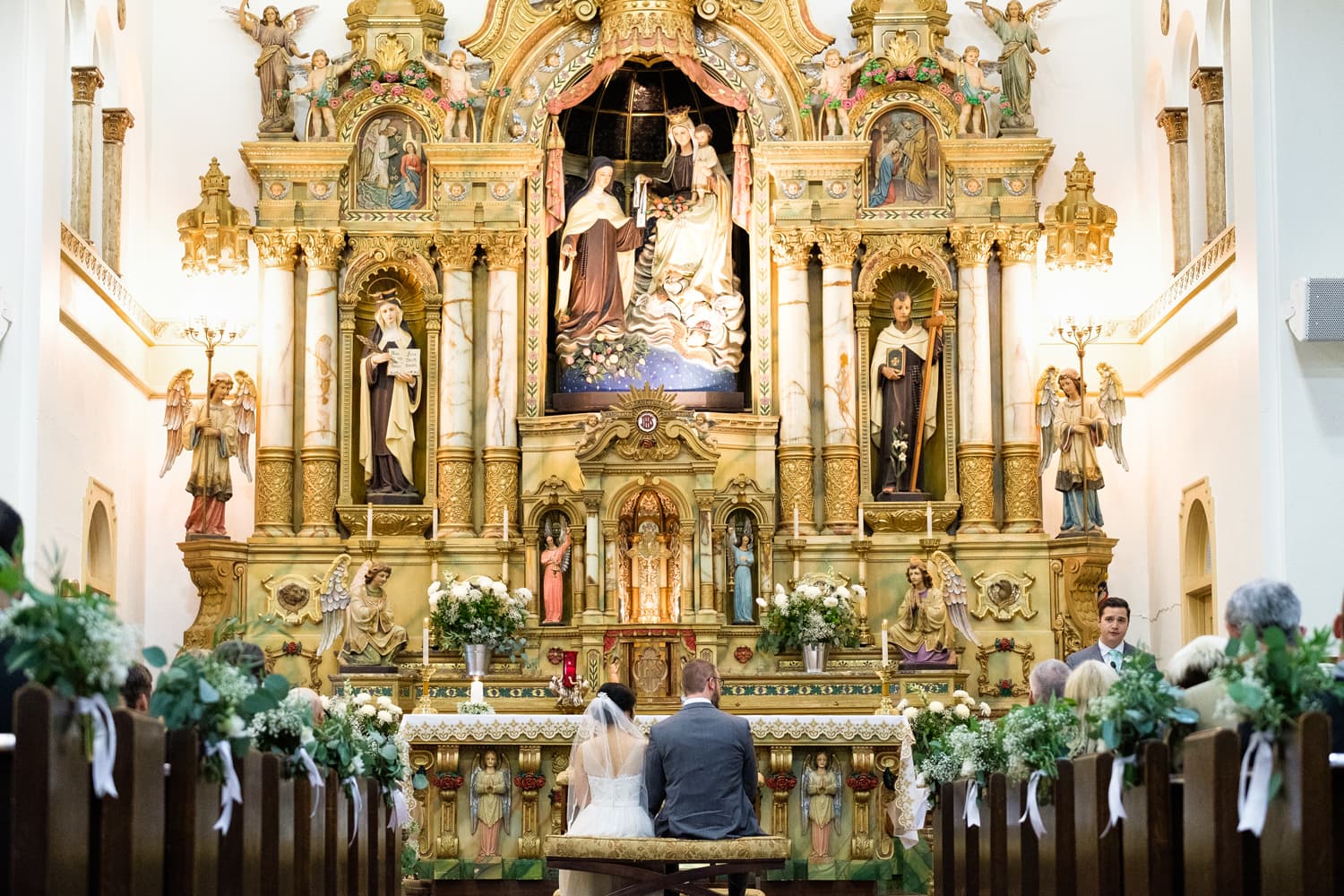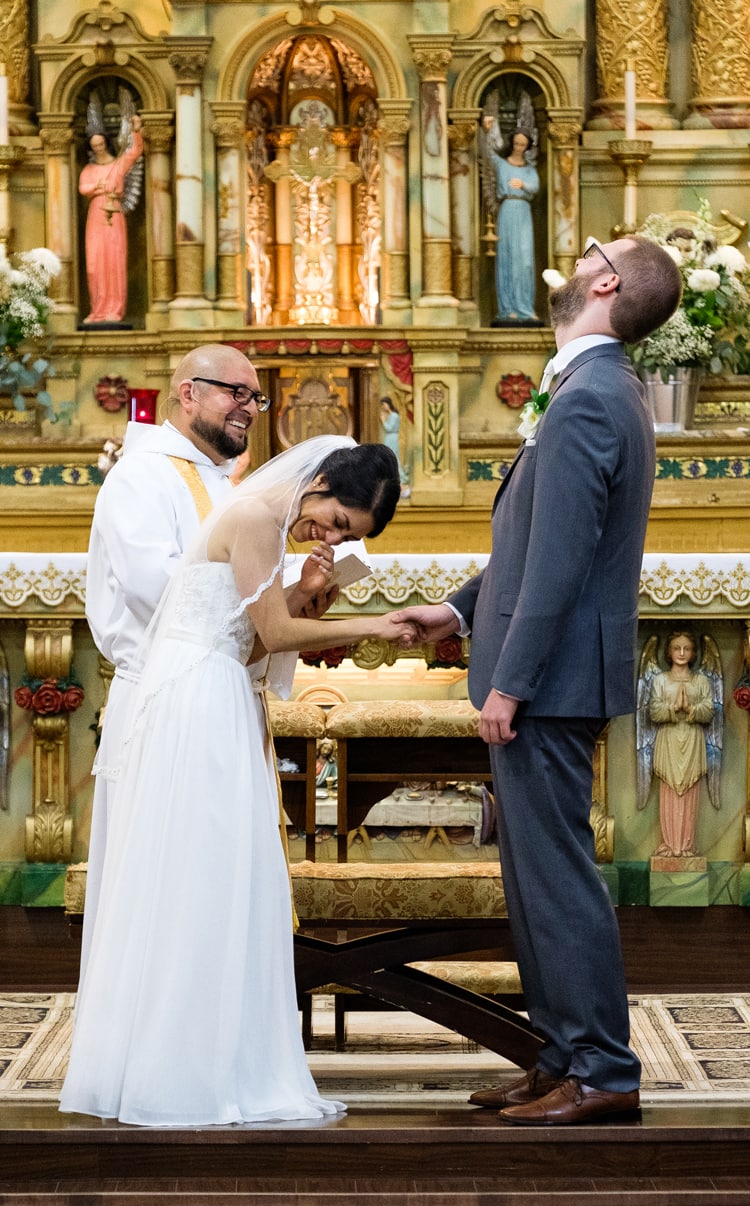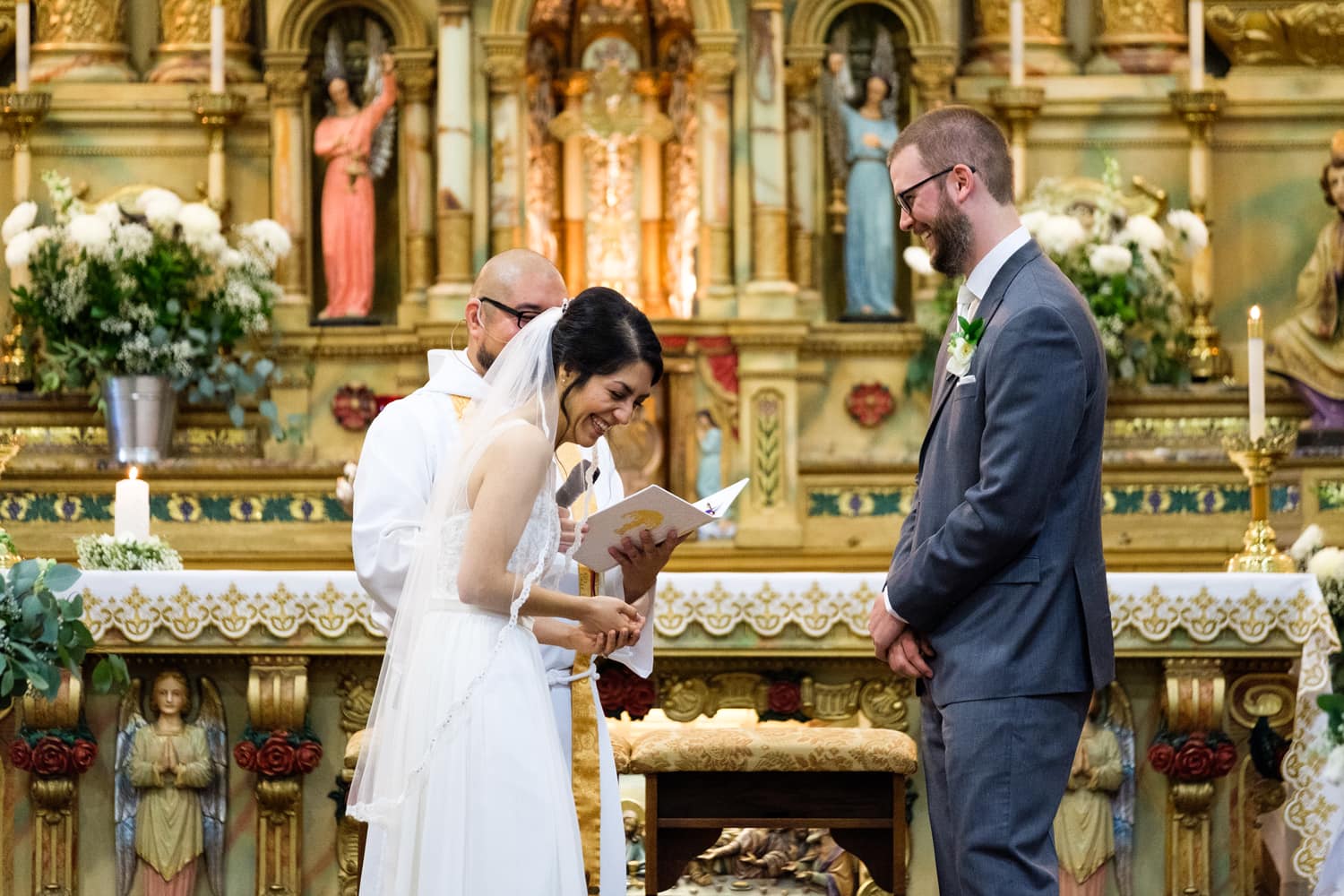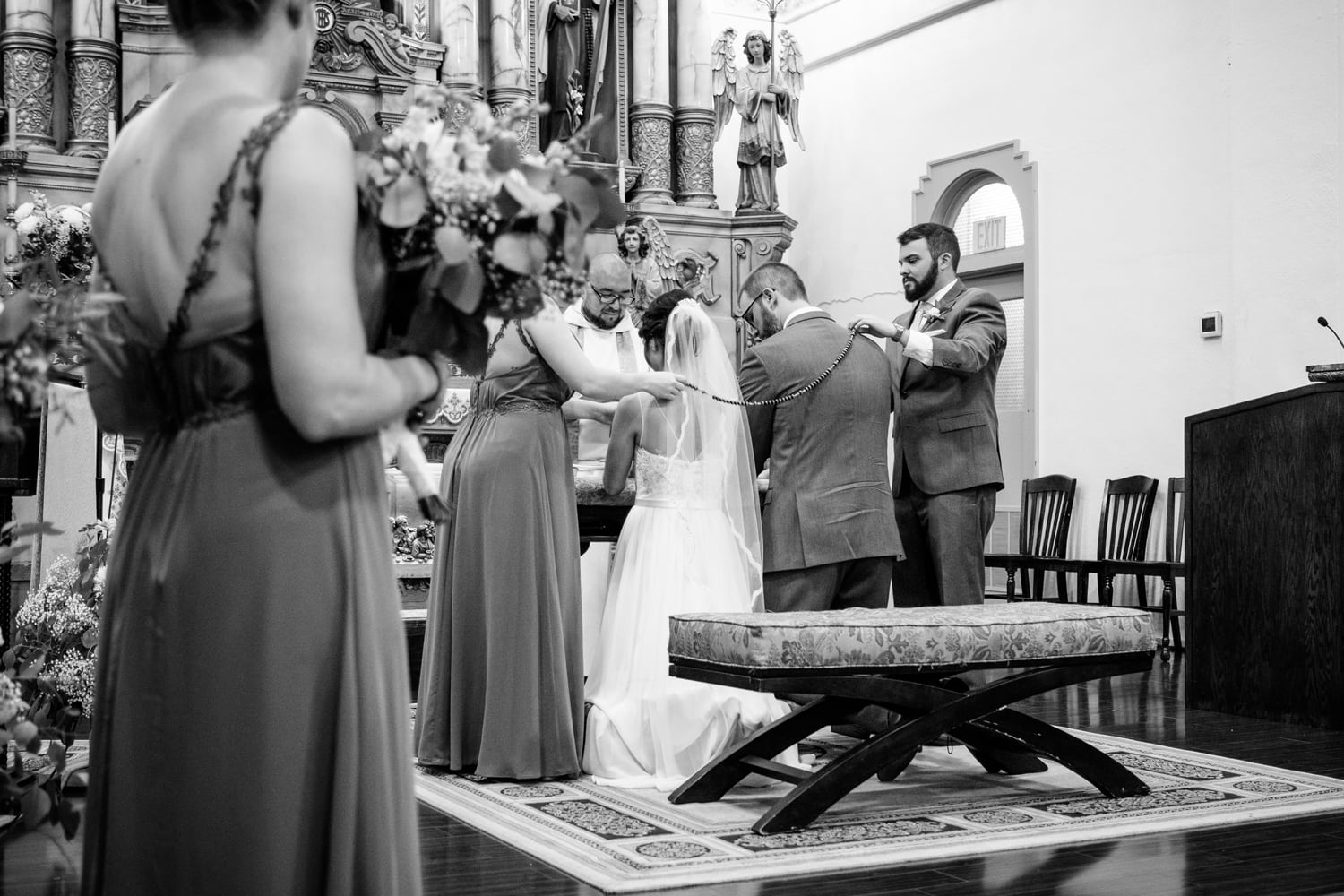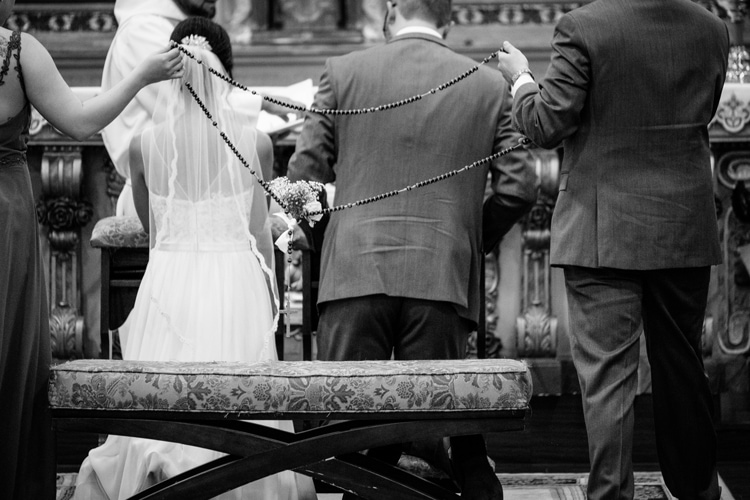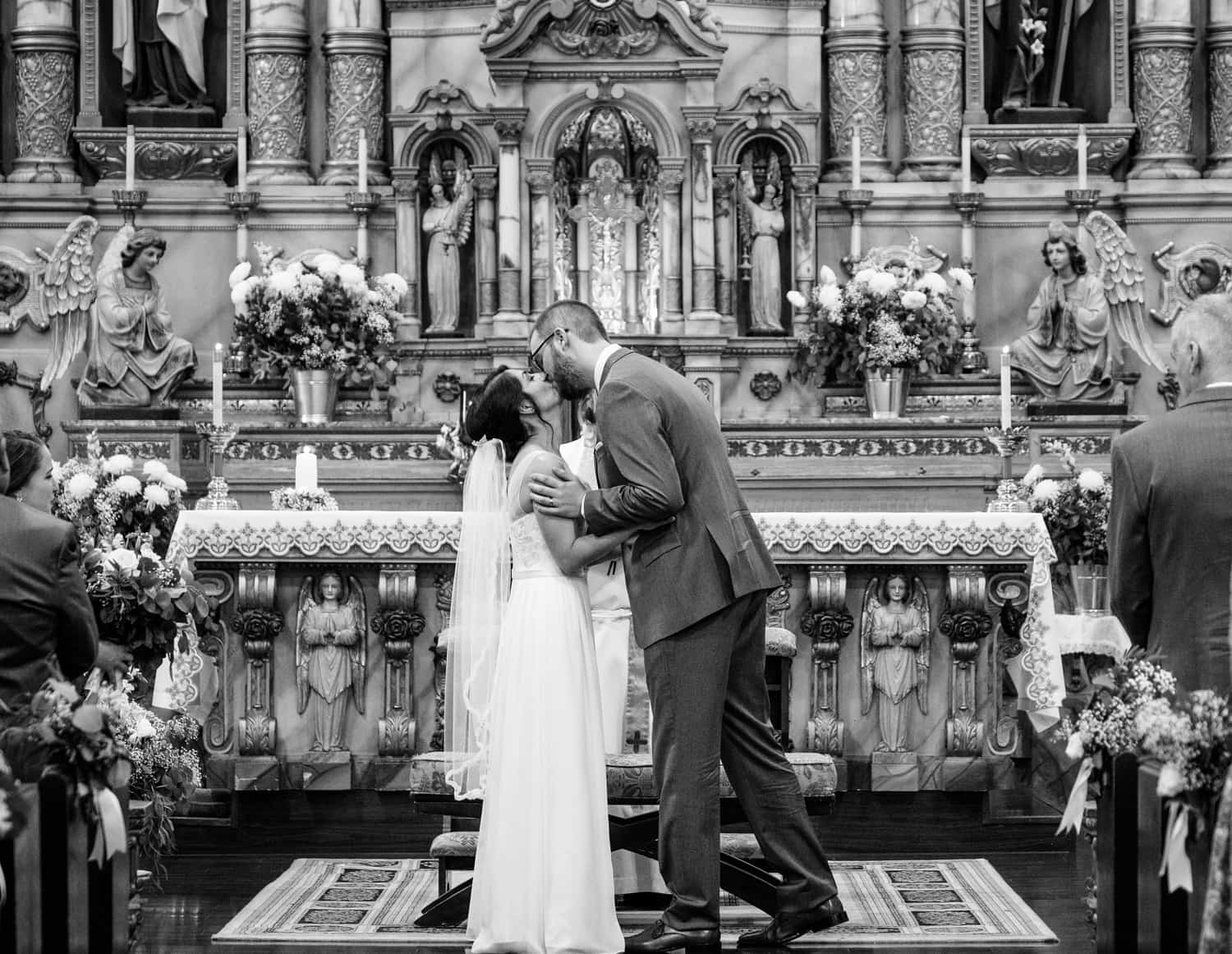 We're married!
After the ceremony, we took some photos with family at the church and then headed to OKC's Film Row neighborhood where our reception venue was located. We took photos with our groomsmen and bridesmaids, sweated our butts off in the Oklahoma heat and finally let loose.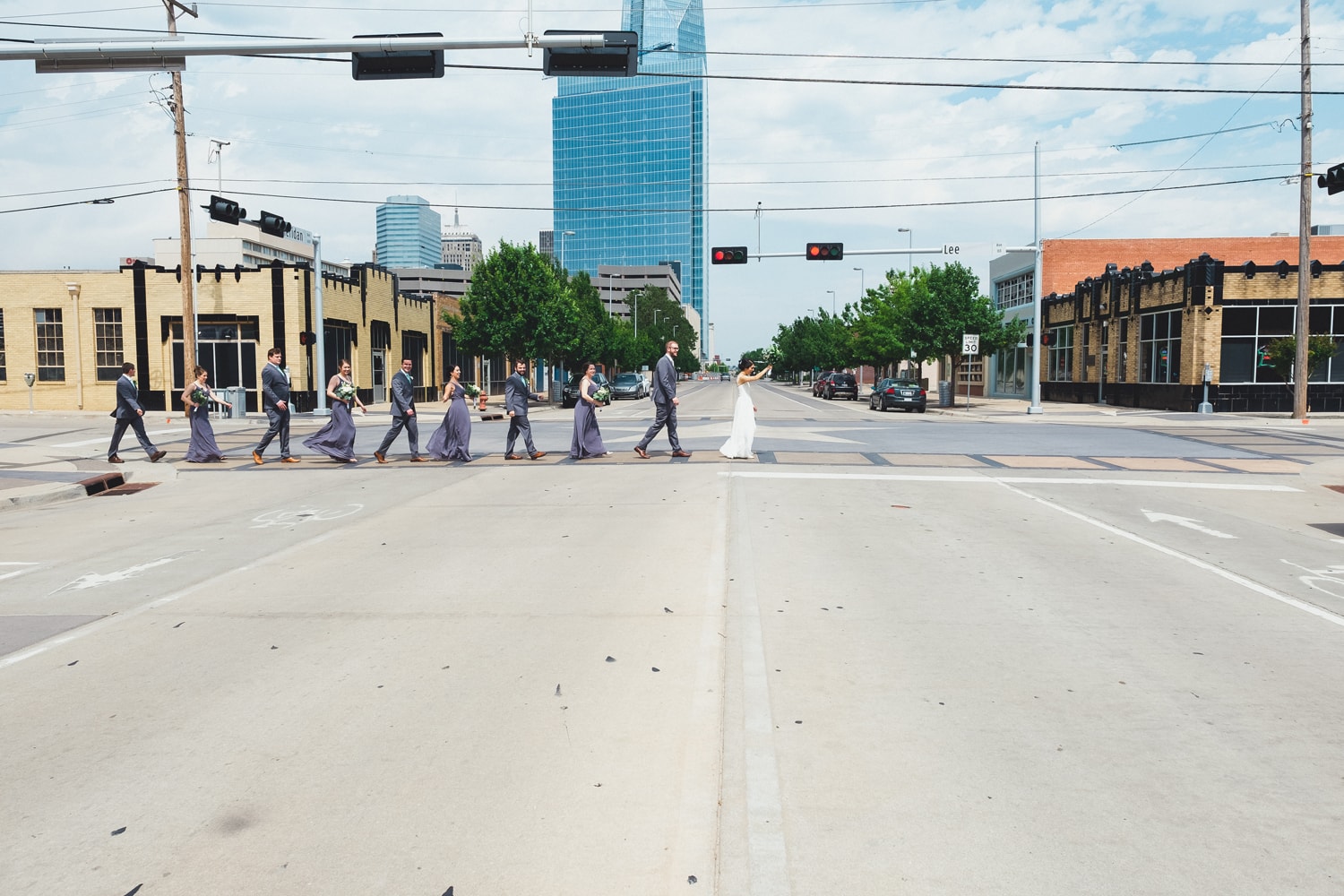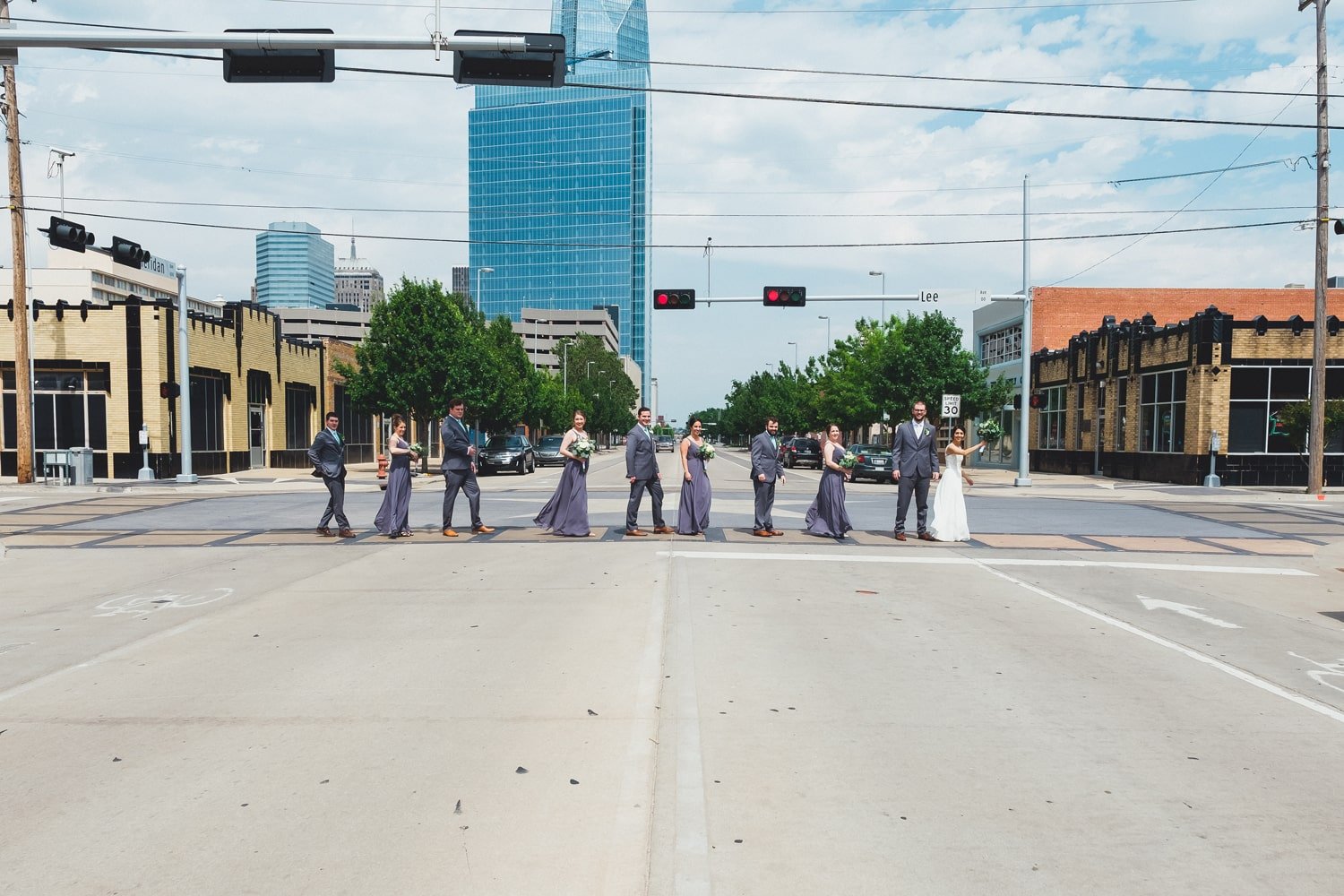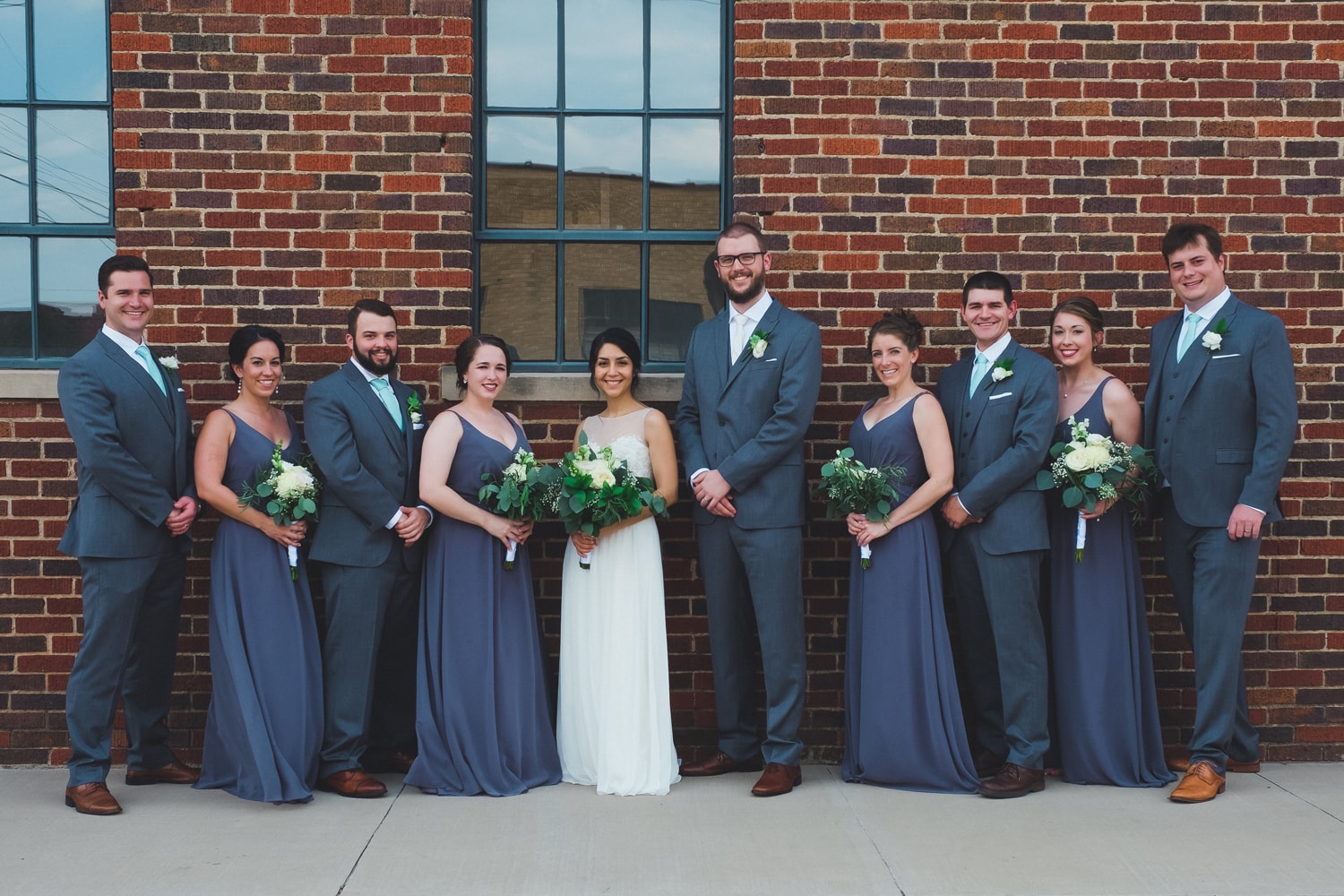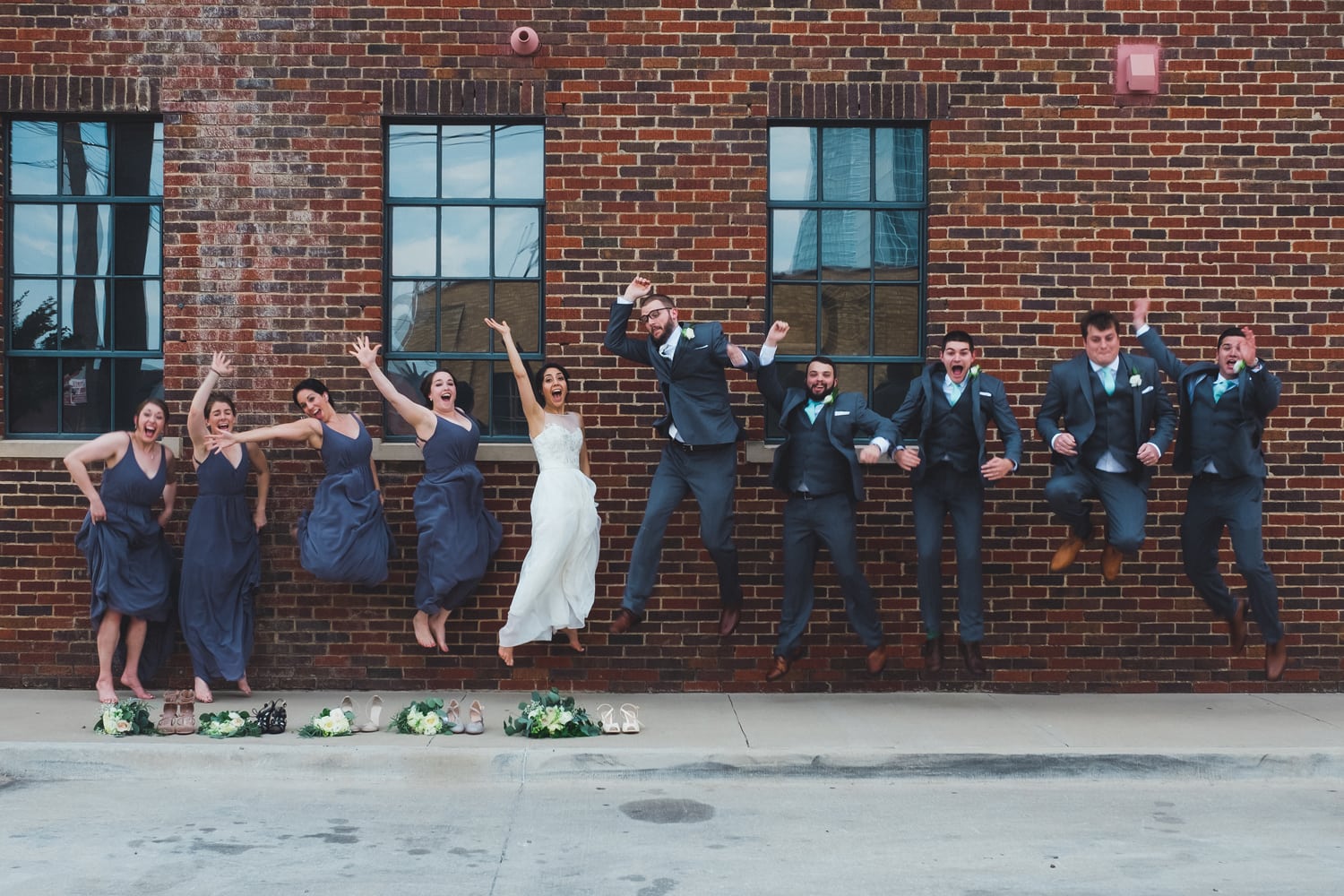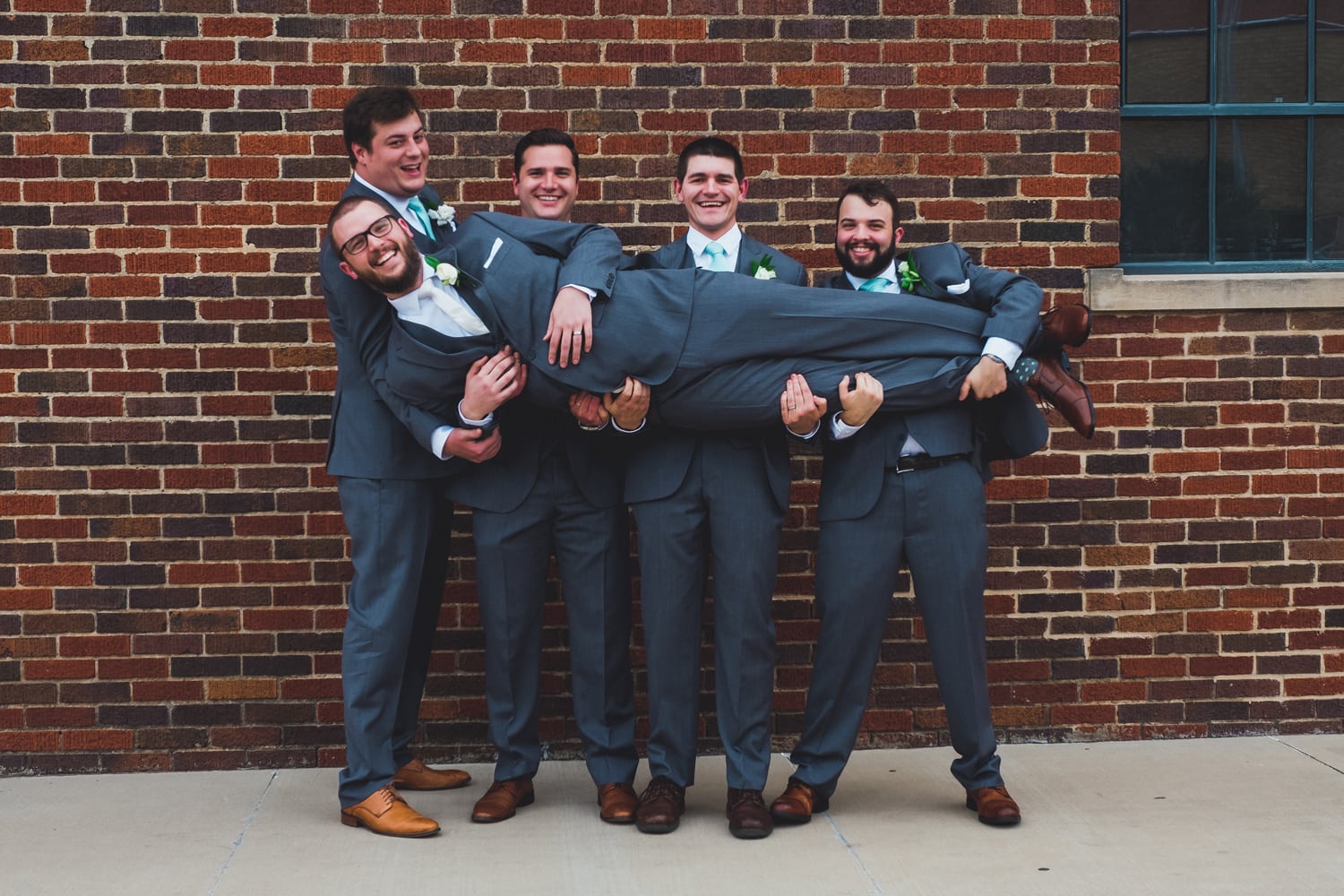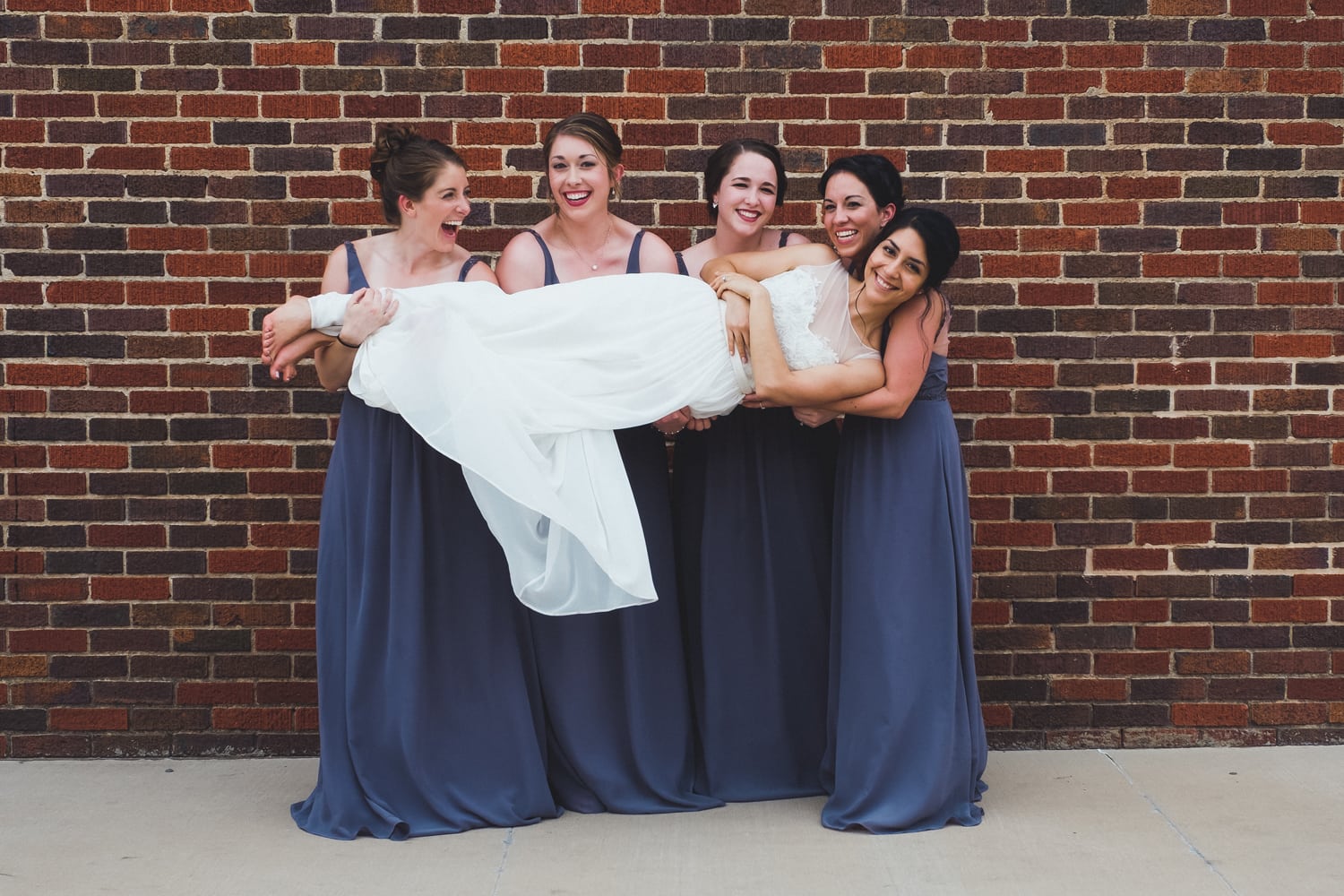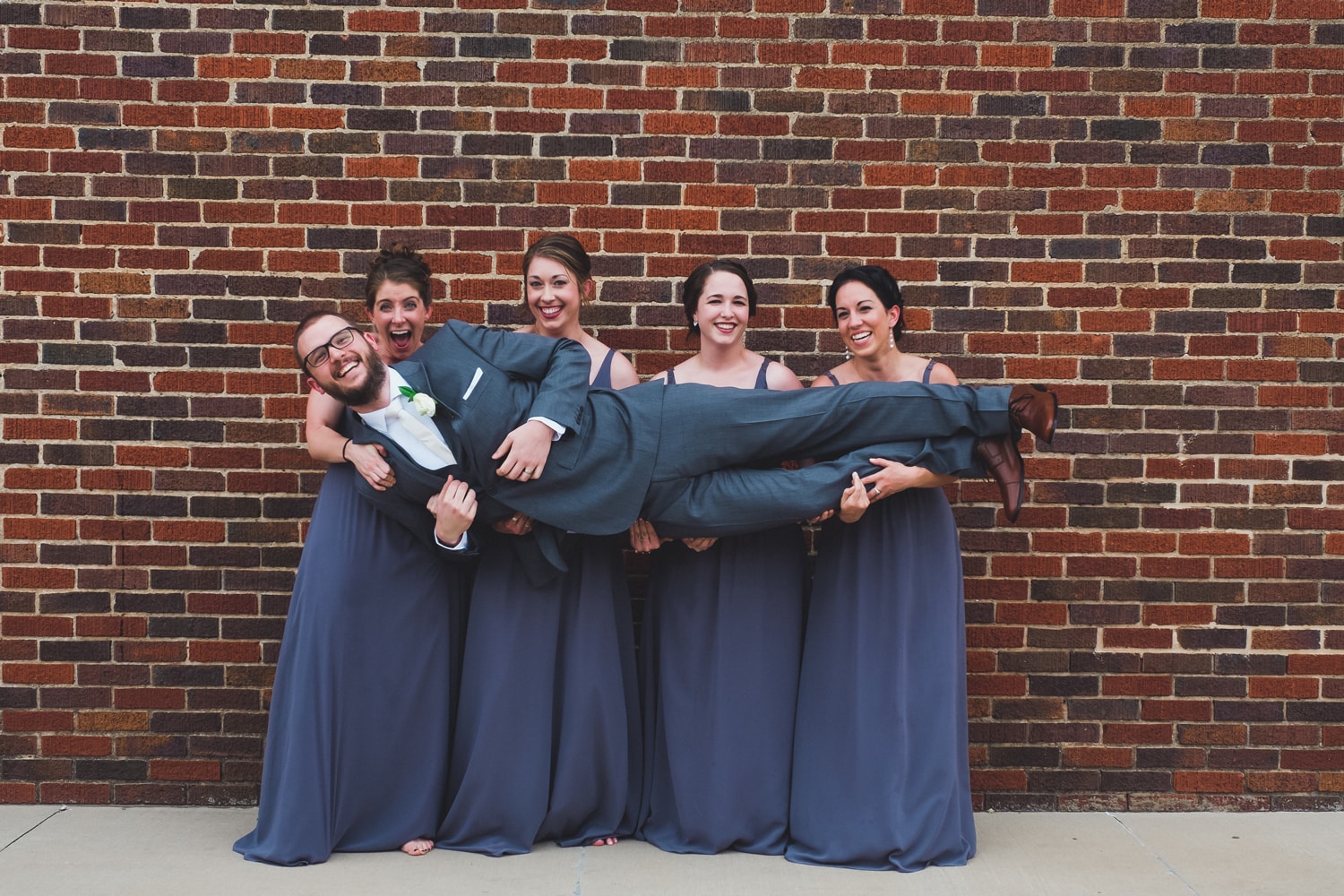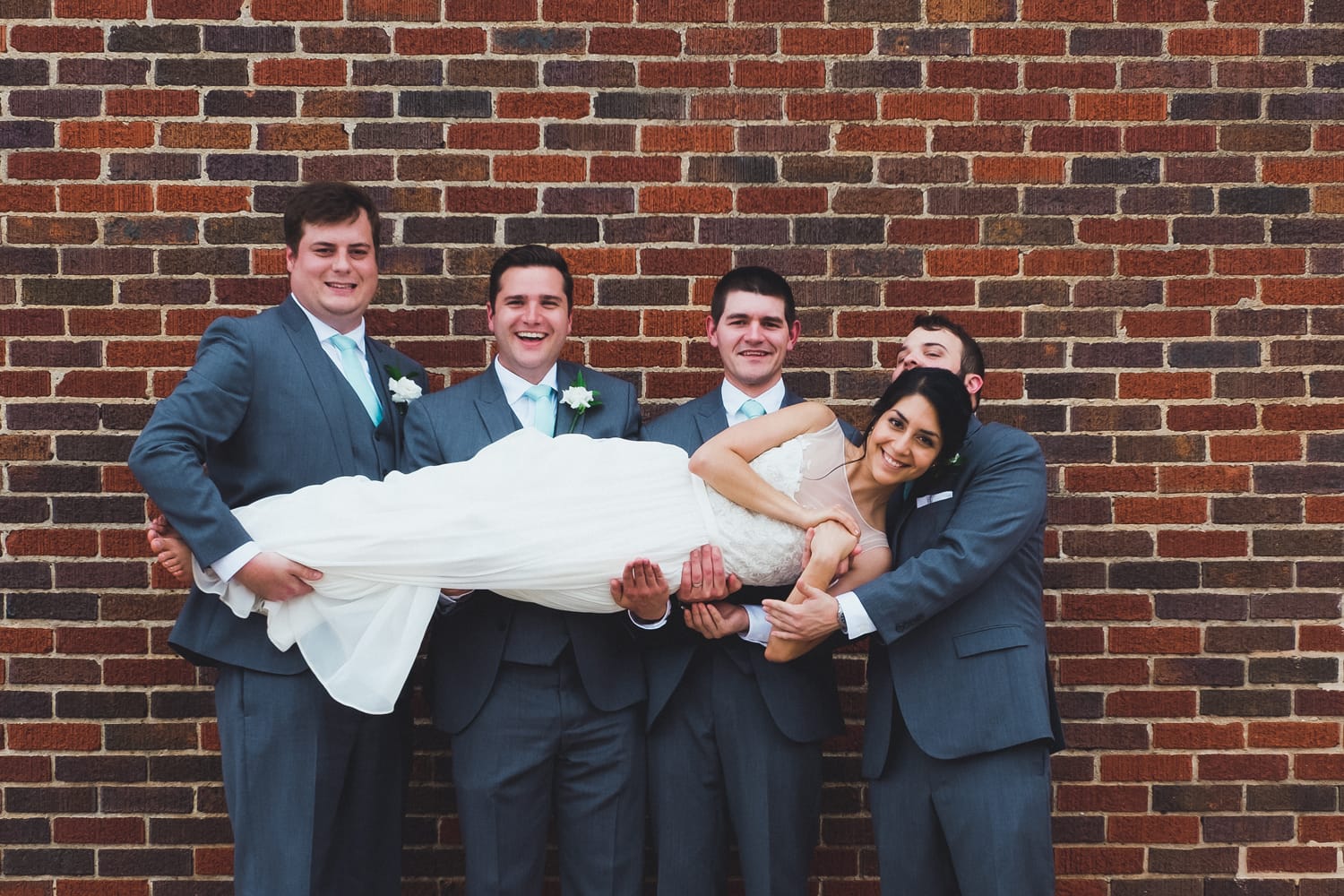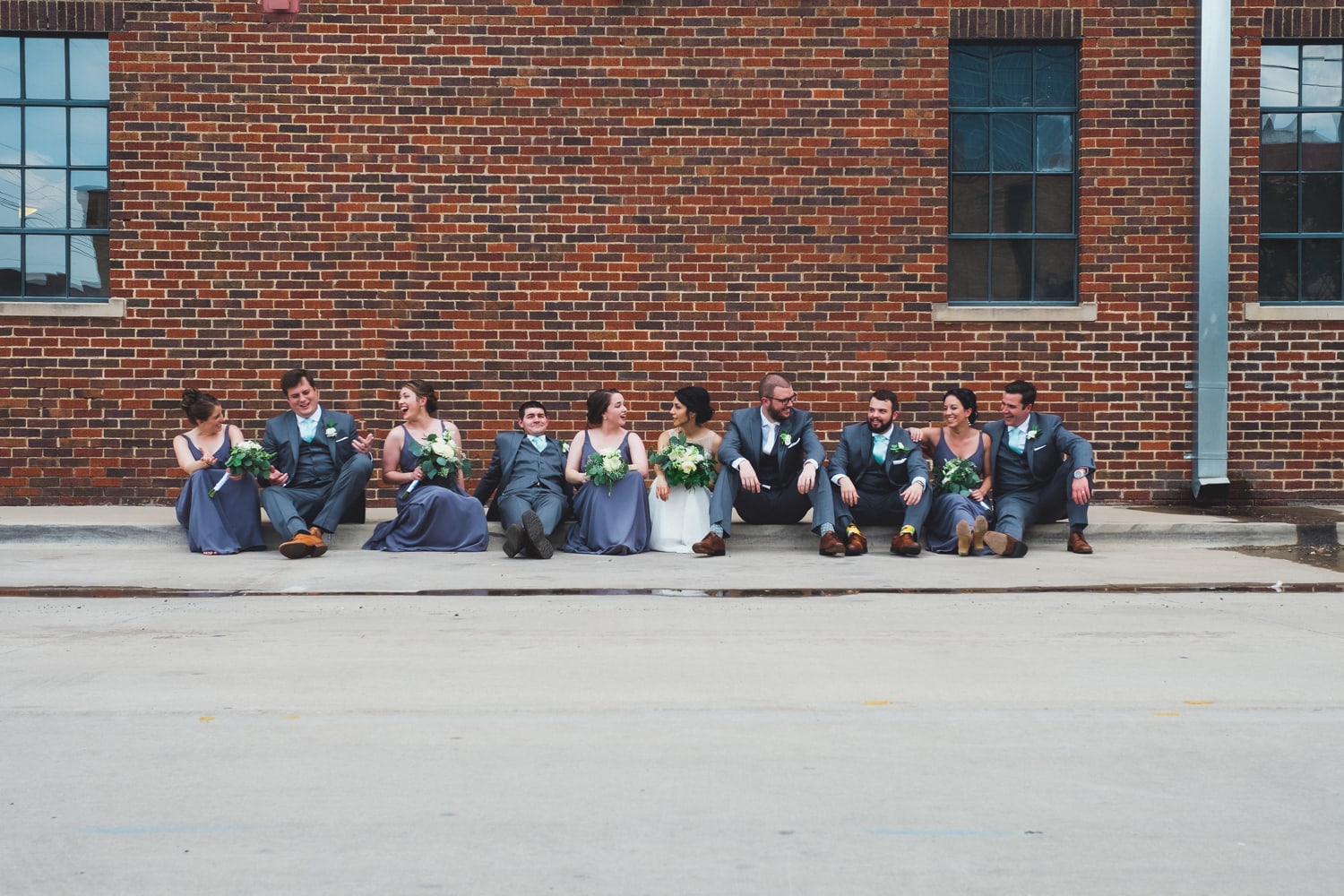 The reception
John and I are pretty laid back, chill people, and we wanted our wedding to reflect that. Our venue was an art gallery we rented out that features pieces from local independent artists. We had long communal tables where we allowed people to sit wherever they wanted. We had a buffet style taco bar because, well, everyone loves tacos. And instead of the usual grand entrance, we actually greeted guests at the door and welcomed them to our party.
Yep. Nothing fancy here. Just good food, good people and lots of dancing.
Some of my favorite things about the reception:
The mariachi we hired to play during cocktail hour was absolutely amazing. Everyone loved them and they were a huge hit!
The photo booth that Leia Smethurst provided was so great! Better yet, she gave me all the photos from the photo booth, so I feel like I'm a total creeper flipping through everyone's pics. Love it.
My dad and John's dad my father-in-law had so many good moves on the dance floor. They took everyone by surprise.
John's birthday was actually on our actual wedding day, so I decided to do something special for him and surprise him with a birthday cake. Since he brews beer and has dreams of opening his own brewery some day, I got him a cake that looks like a bottle cap and says "Moore Beer" with the number 29 in the middle. He was totally surprised and I had the entire venue sing "Happy Birthday" to him.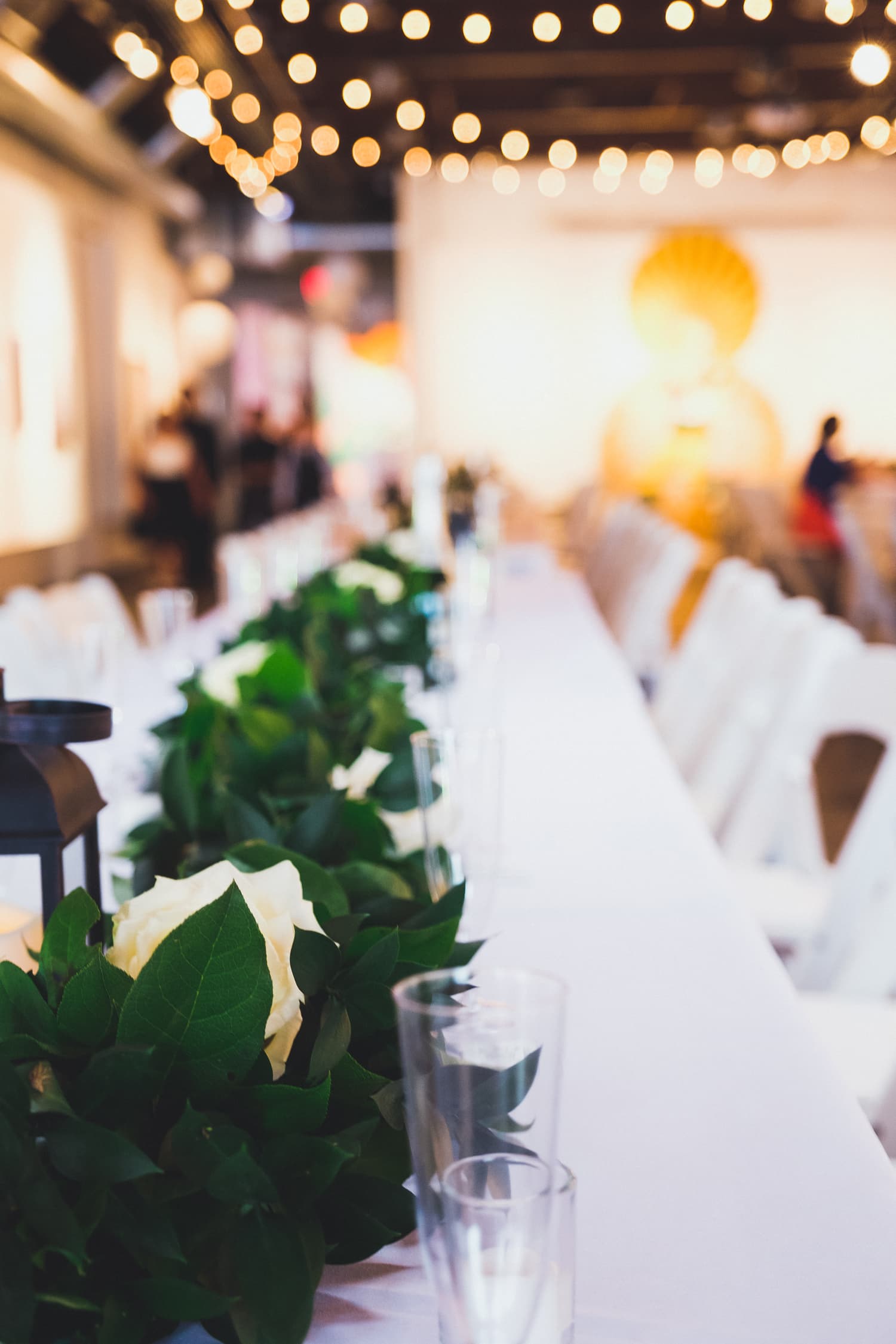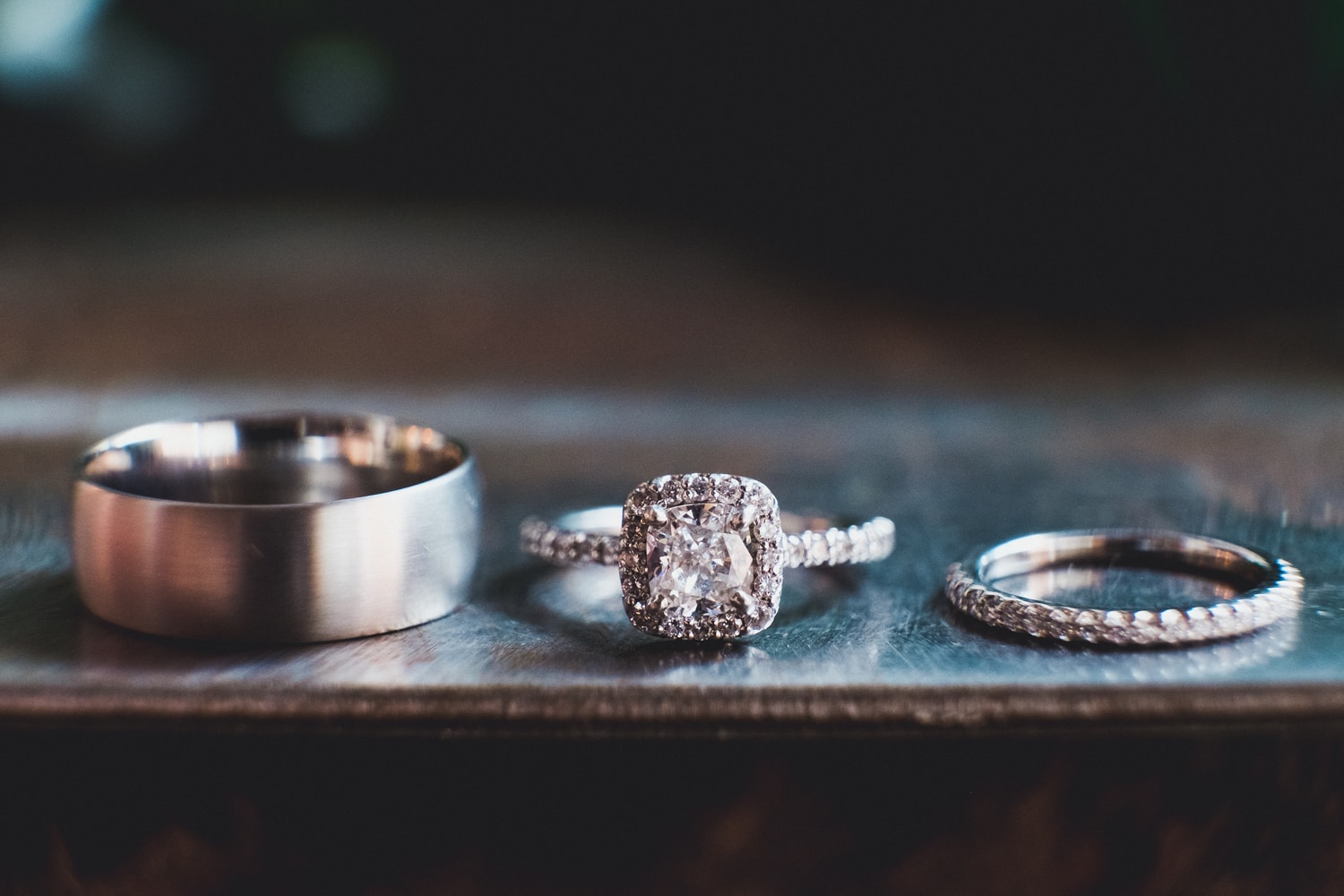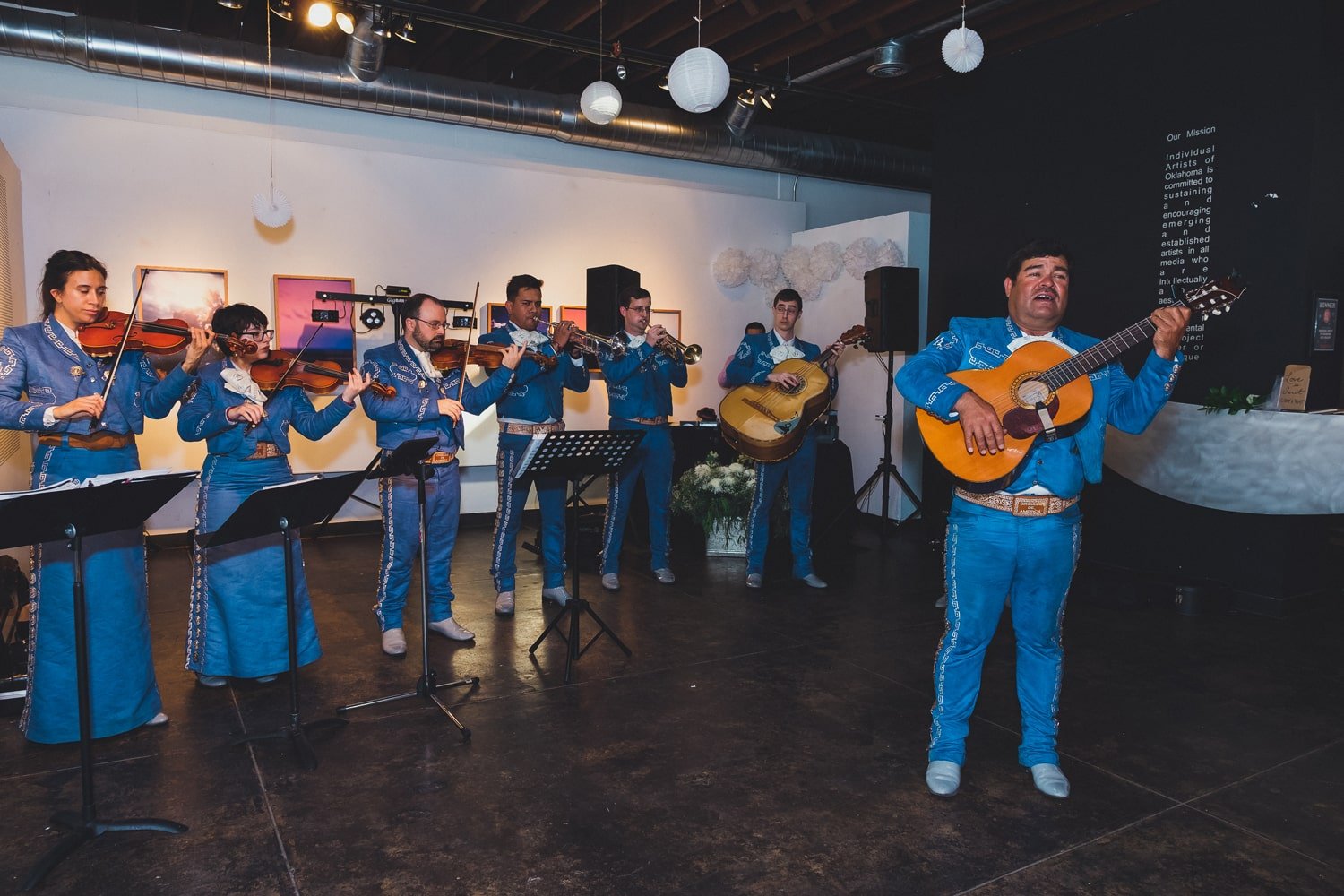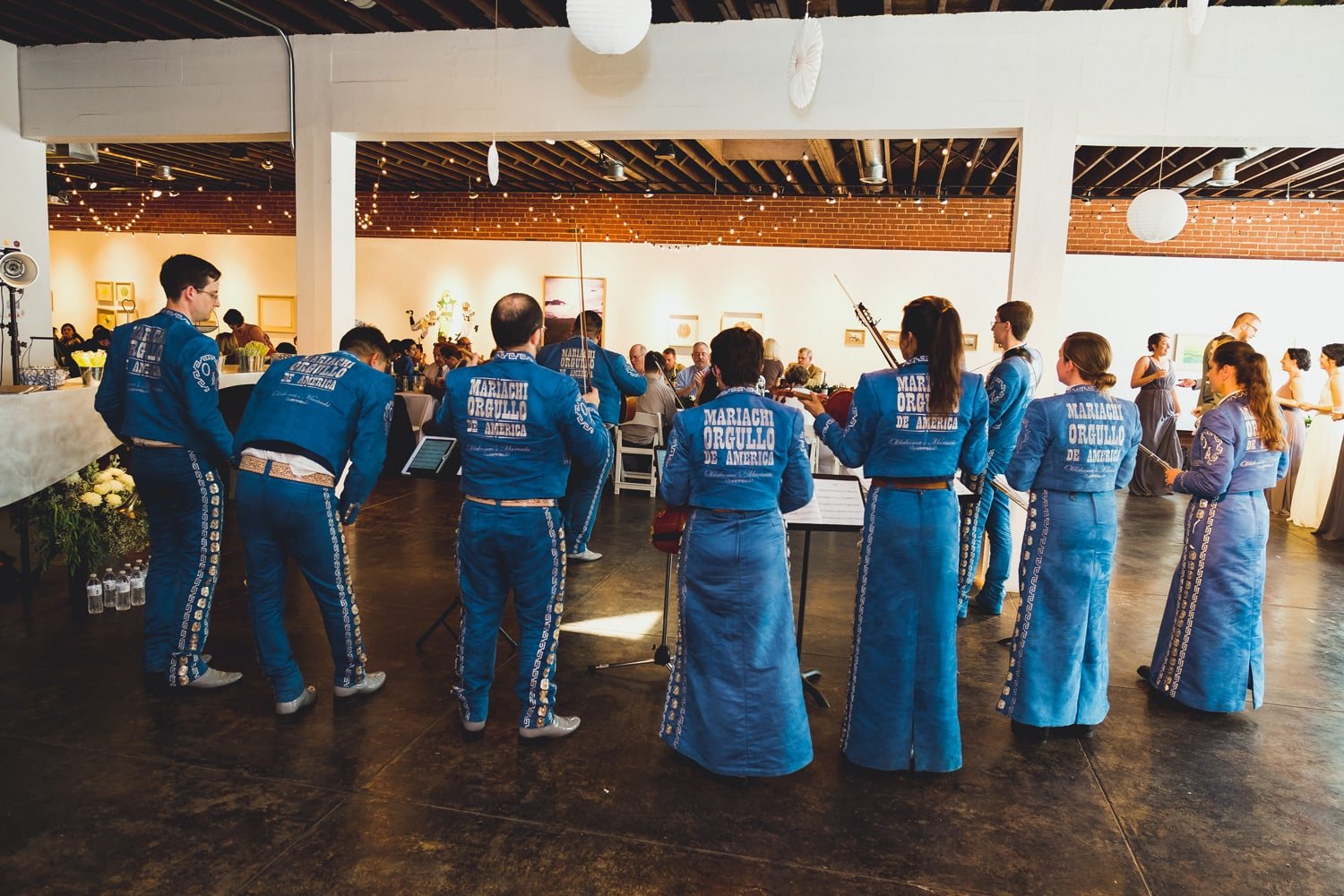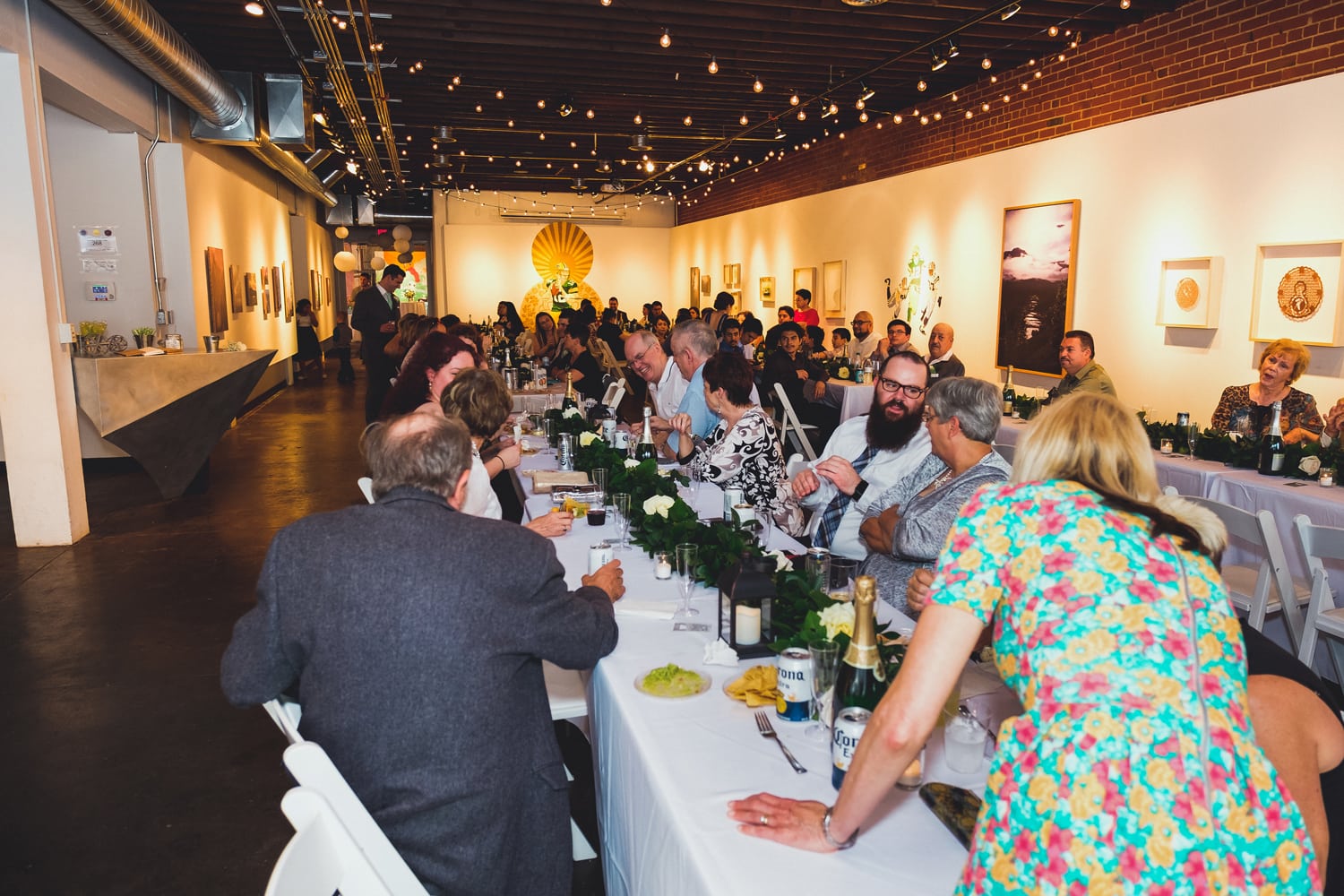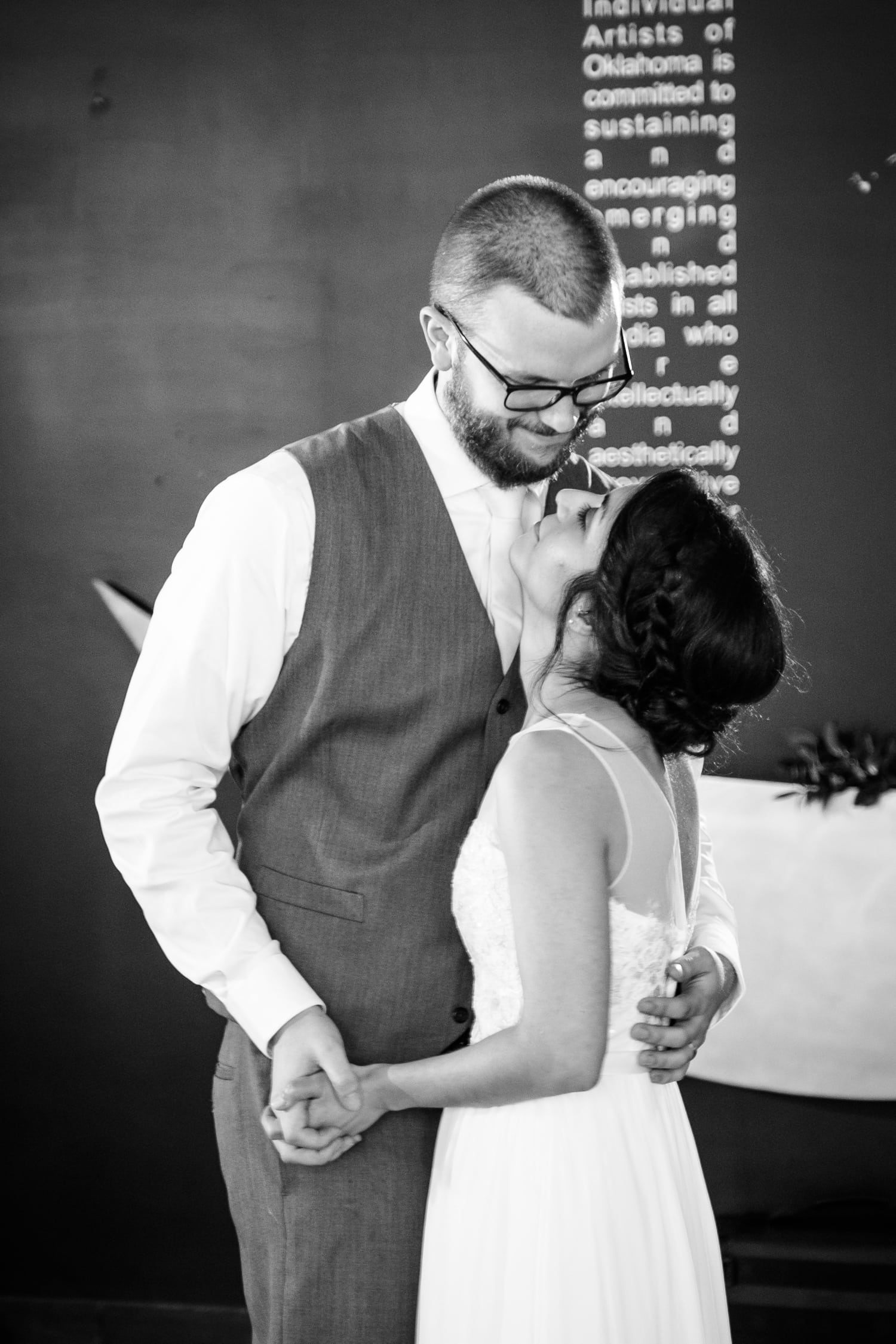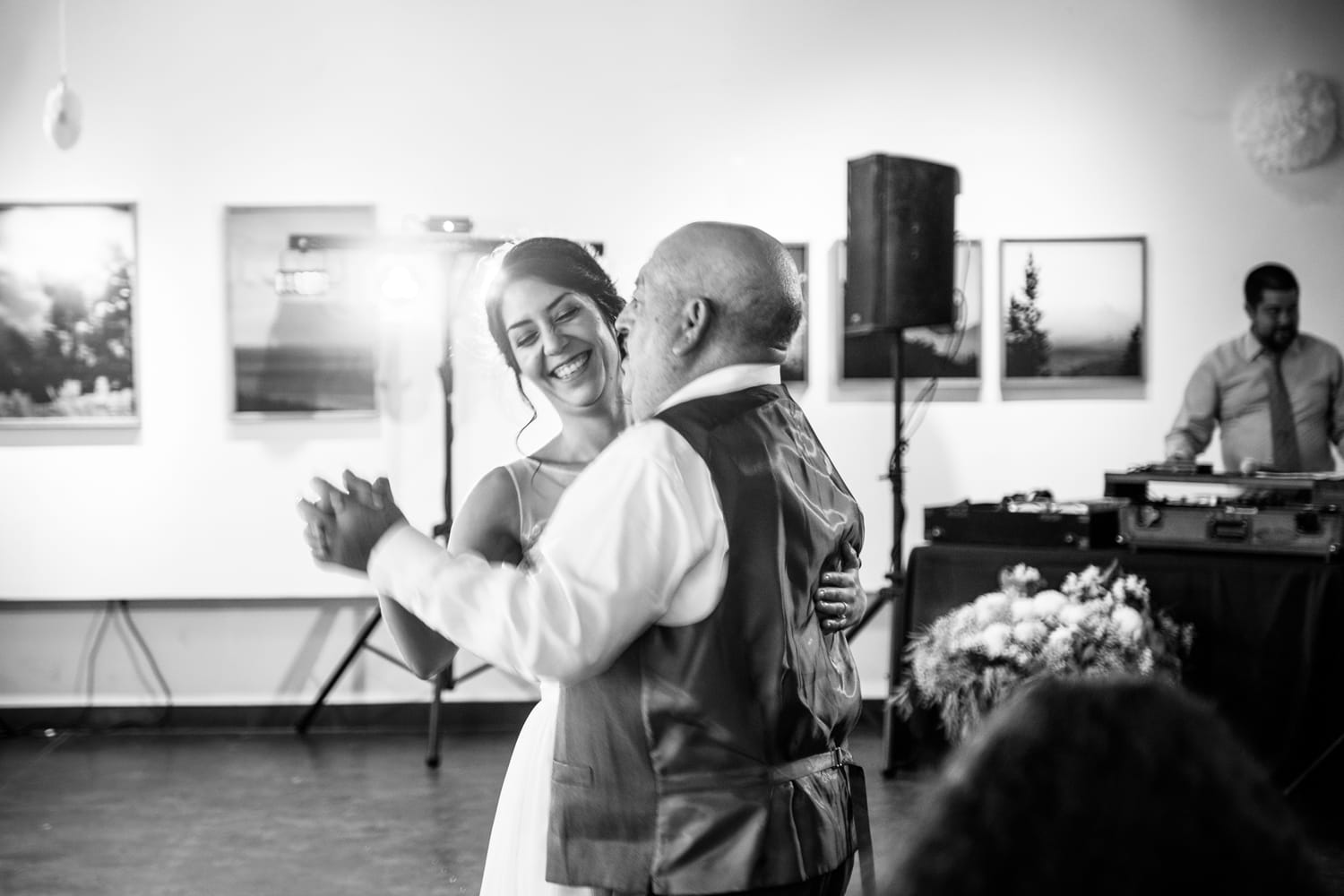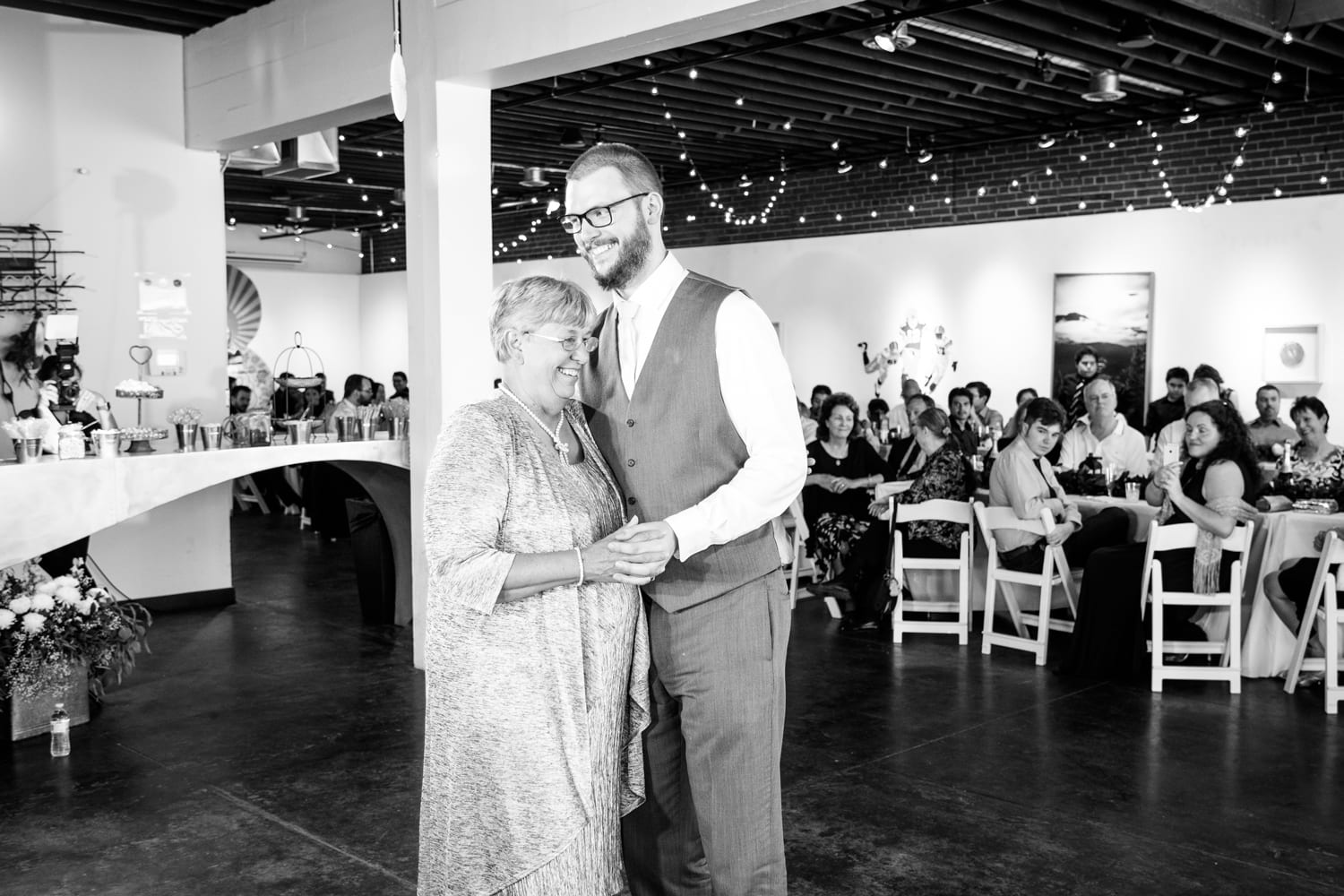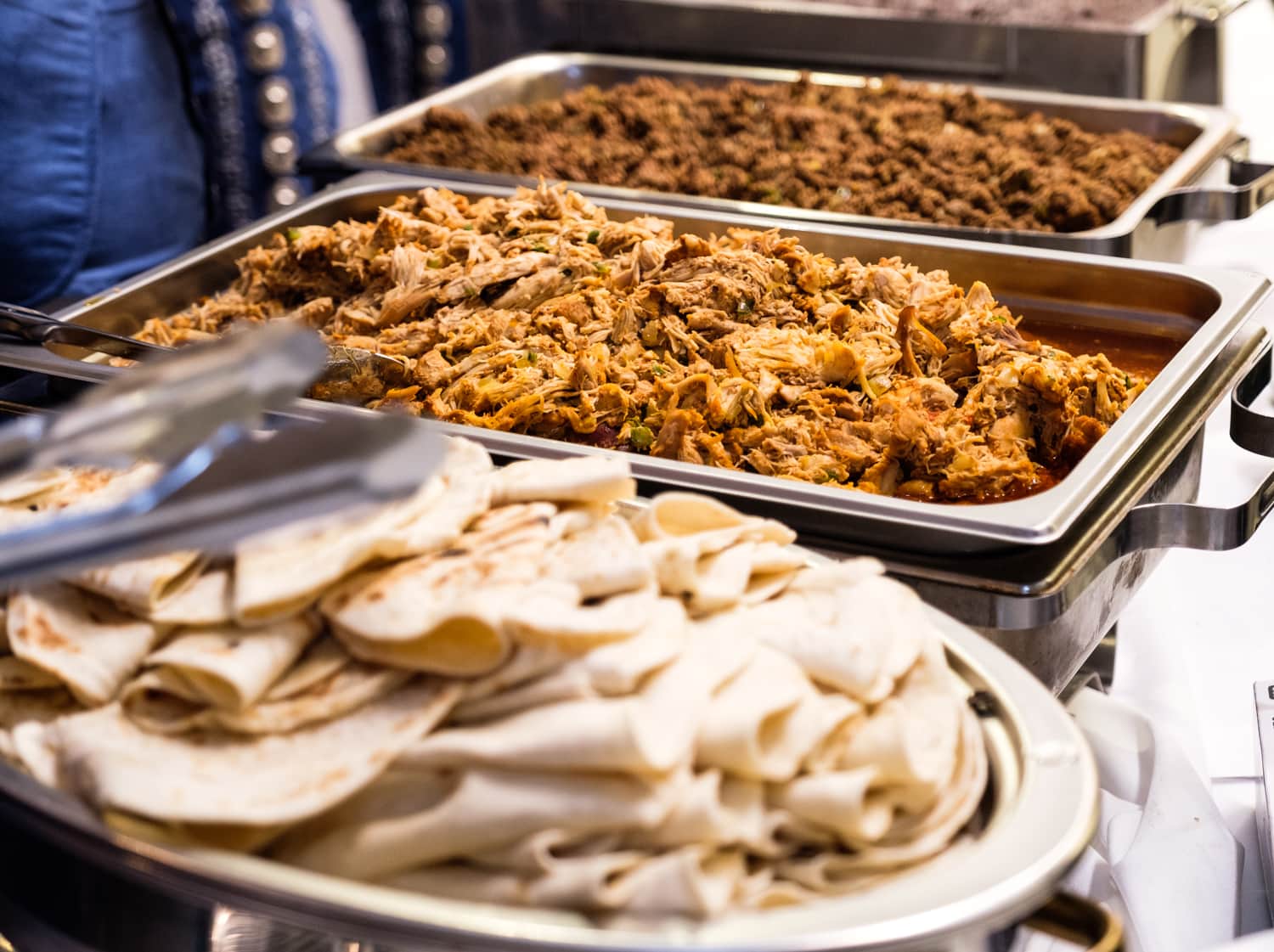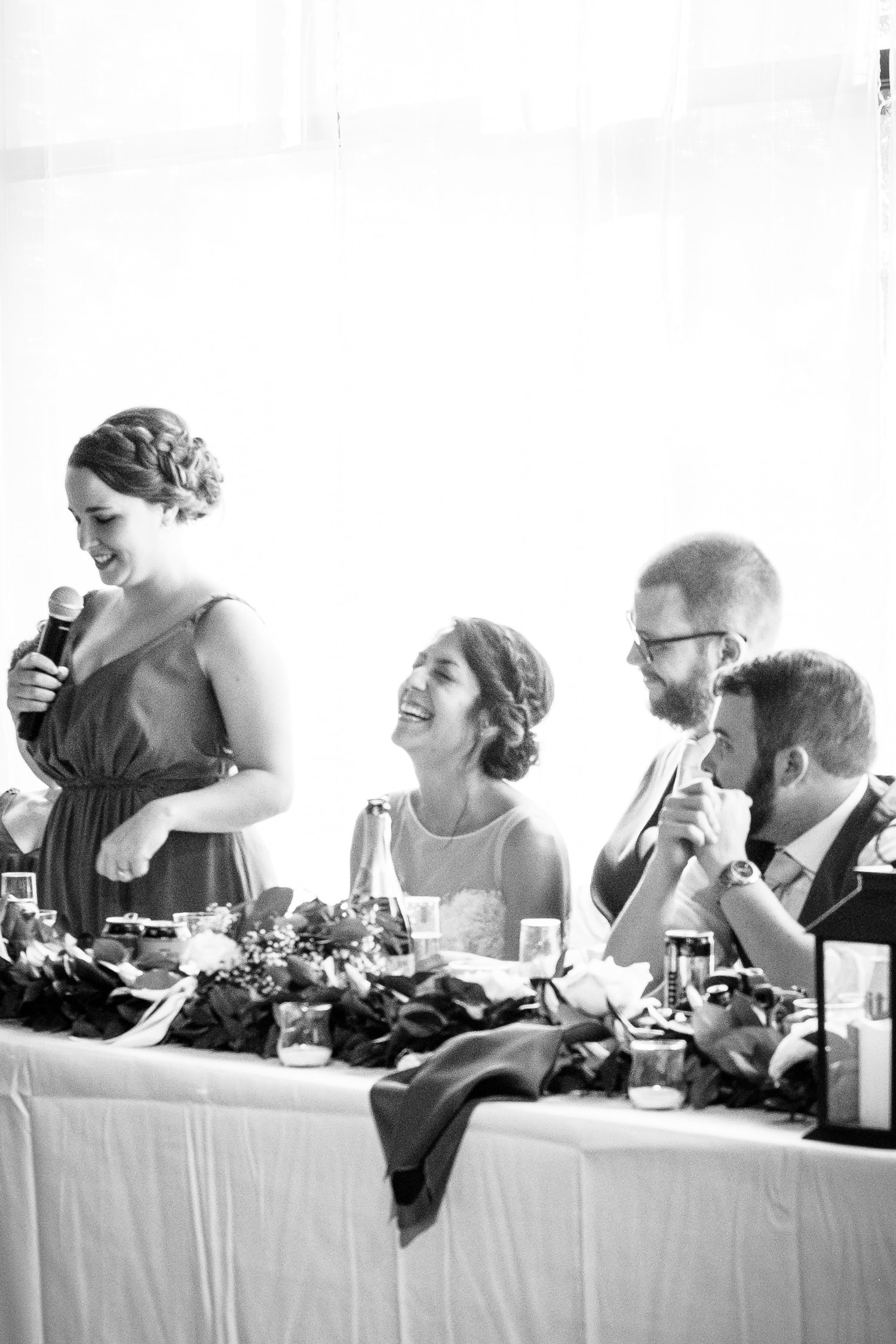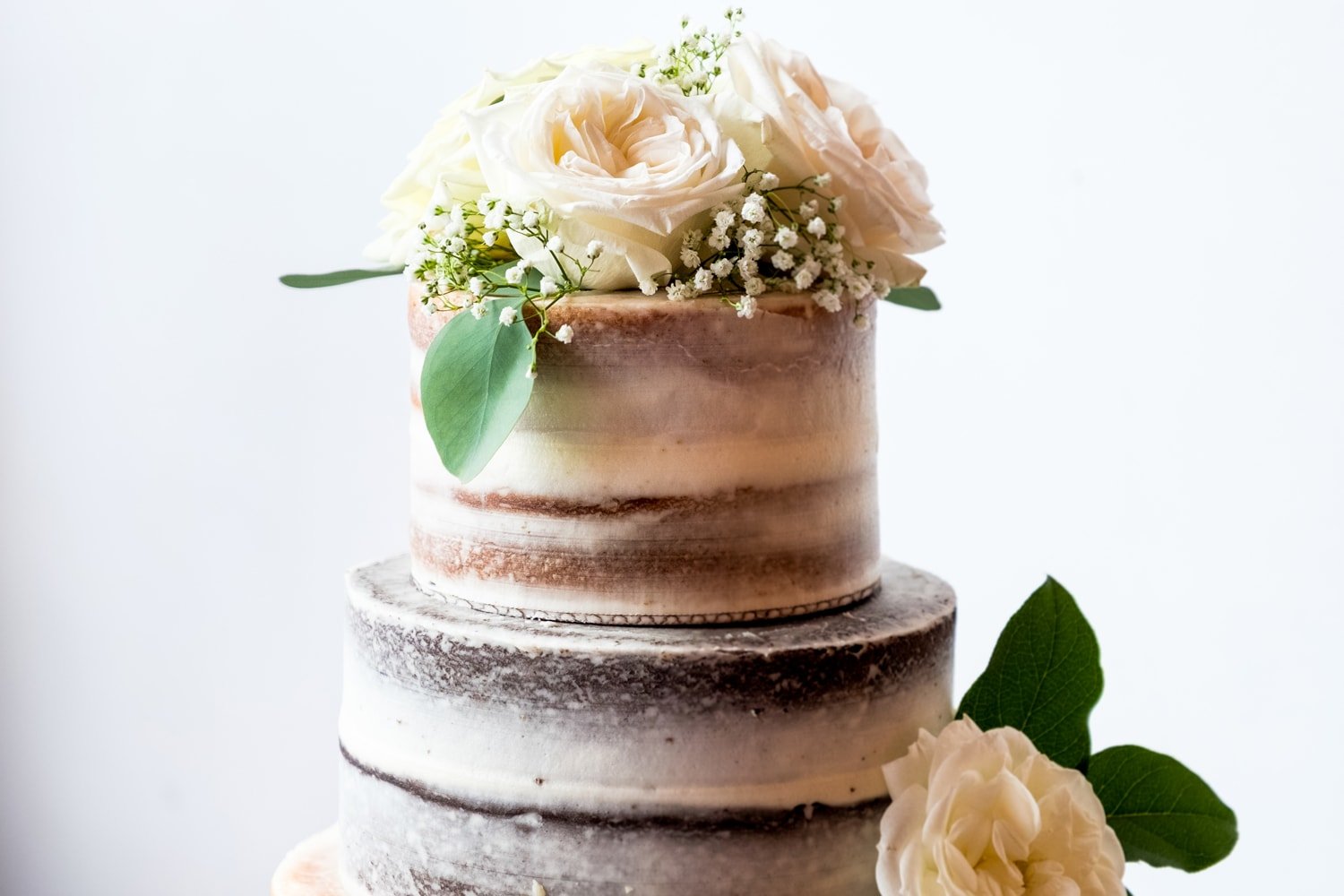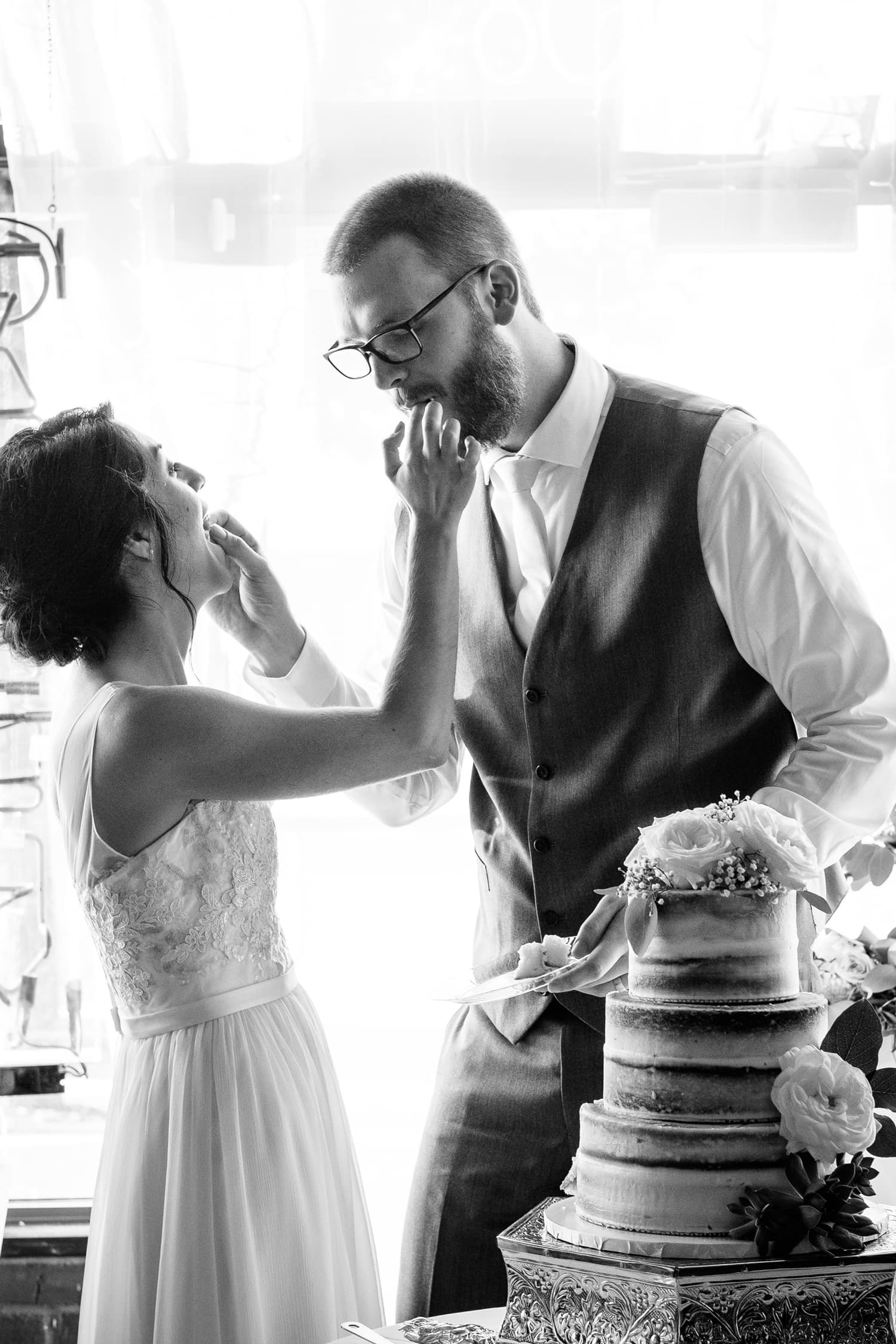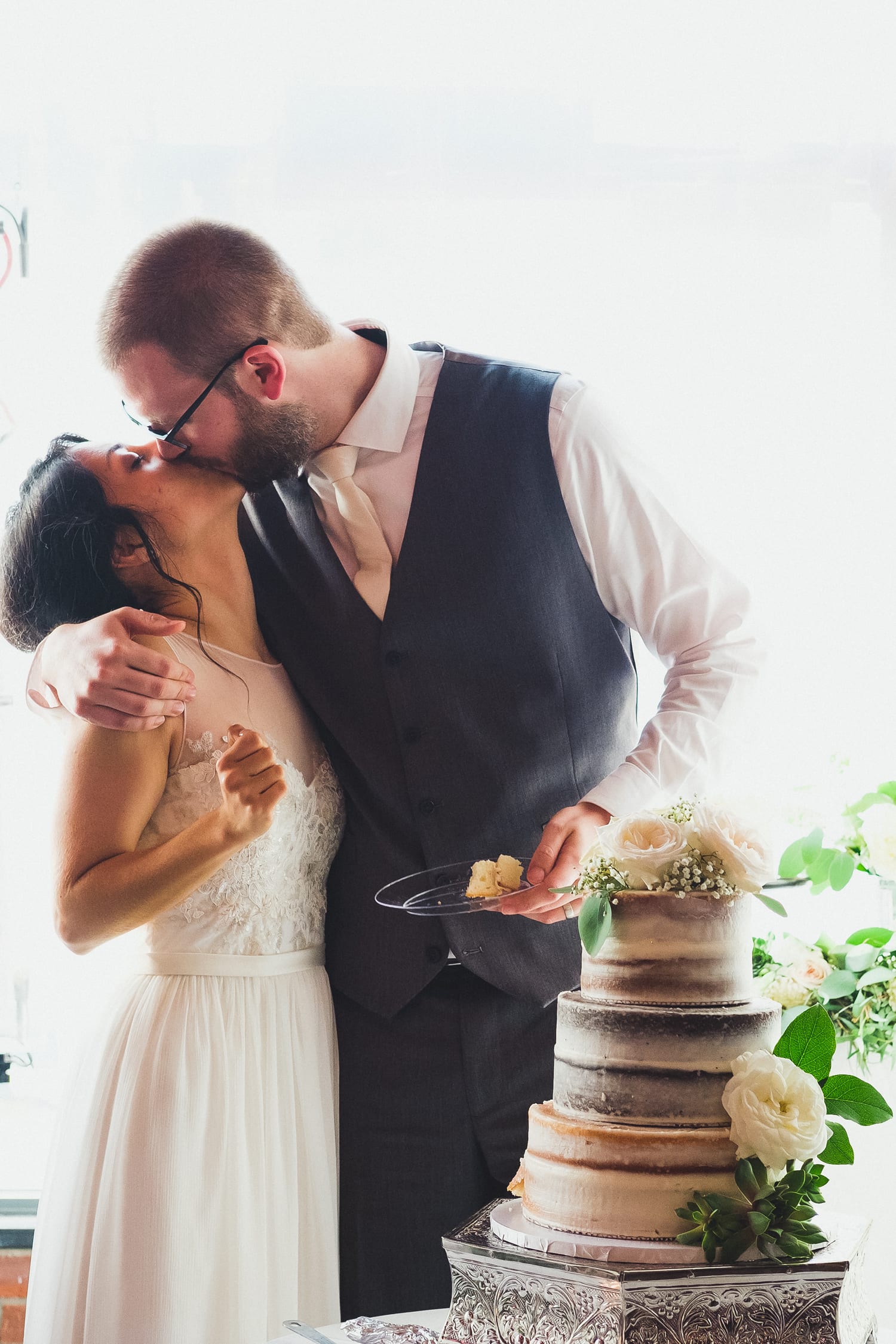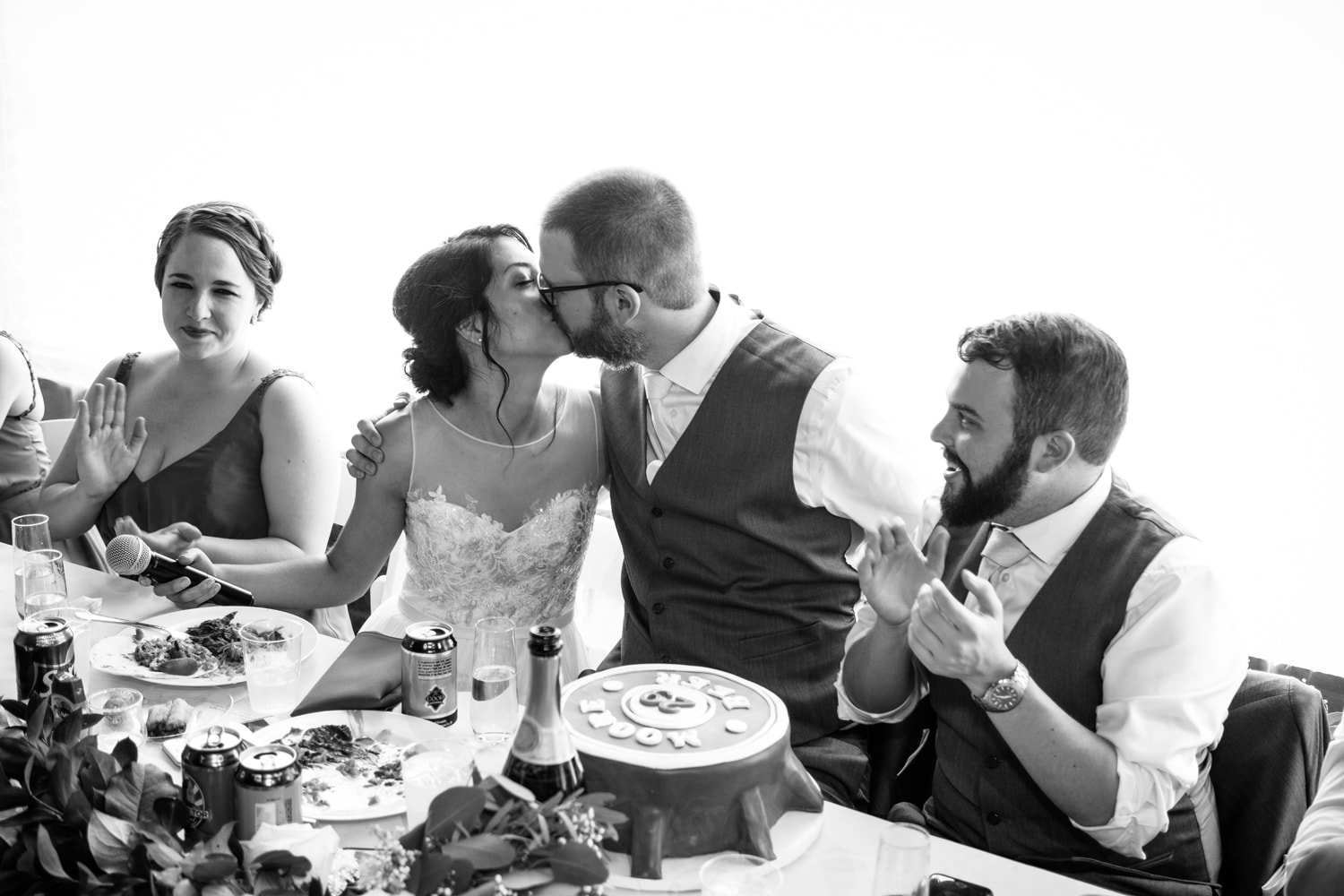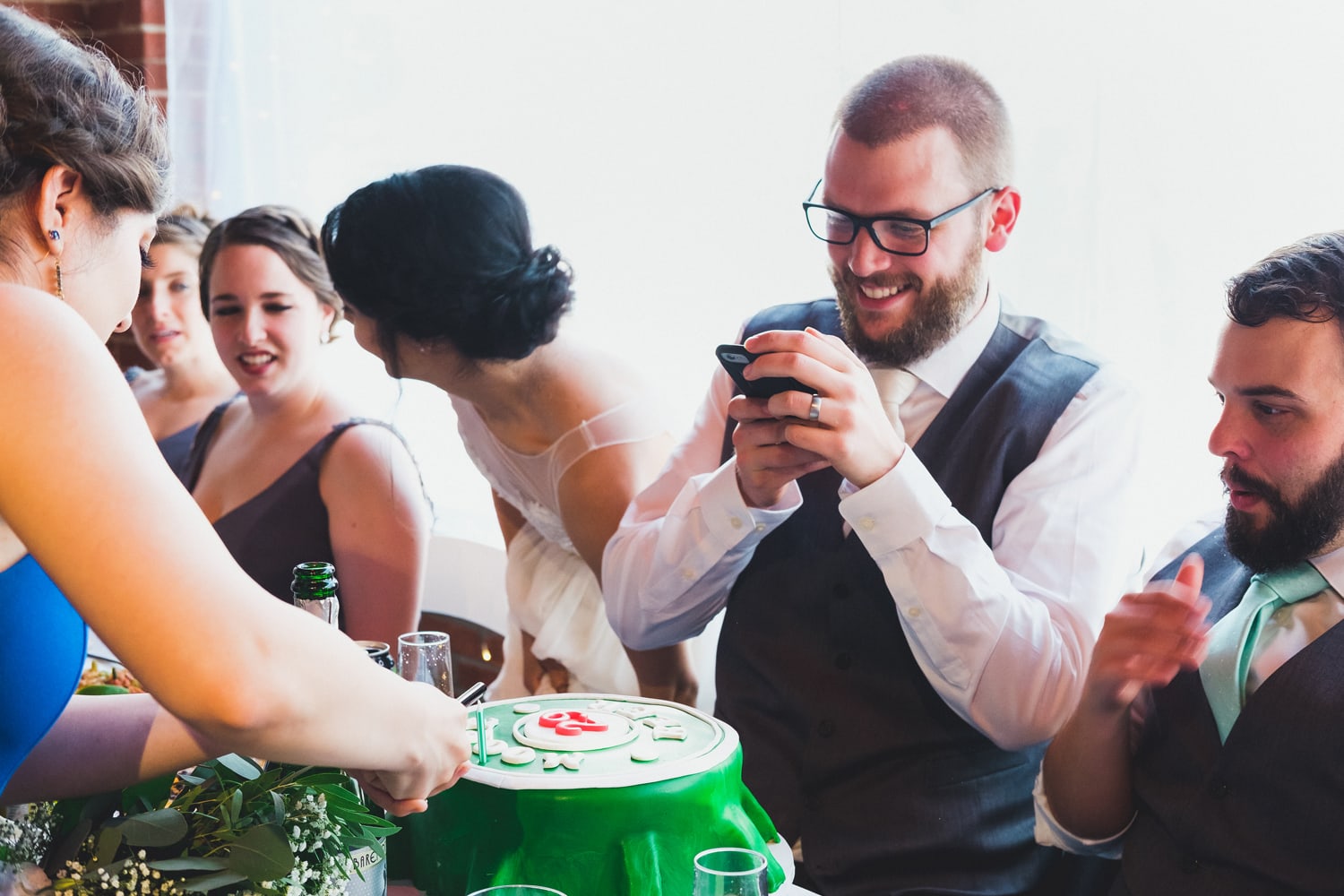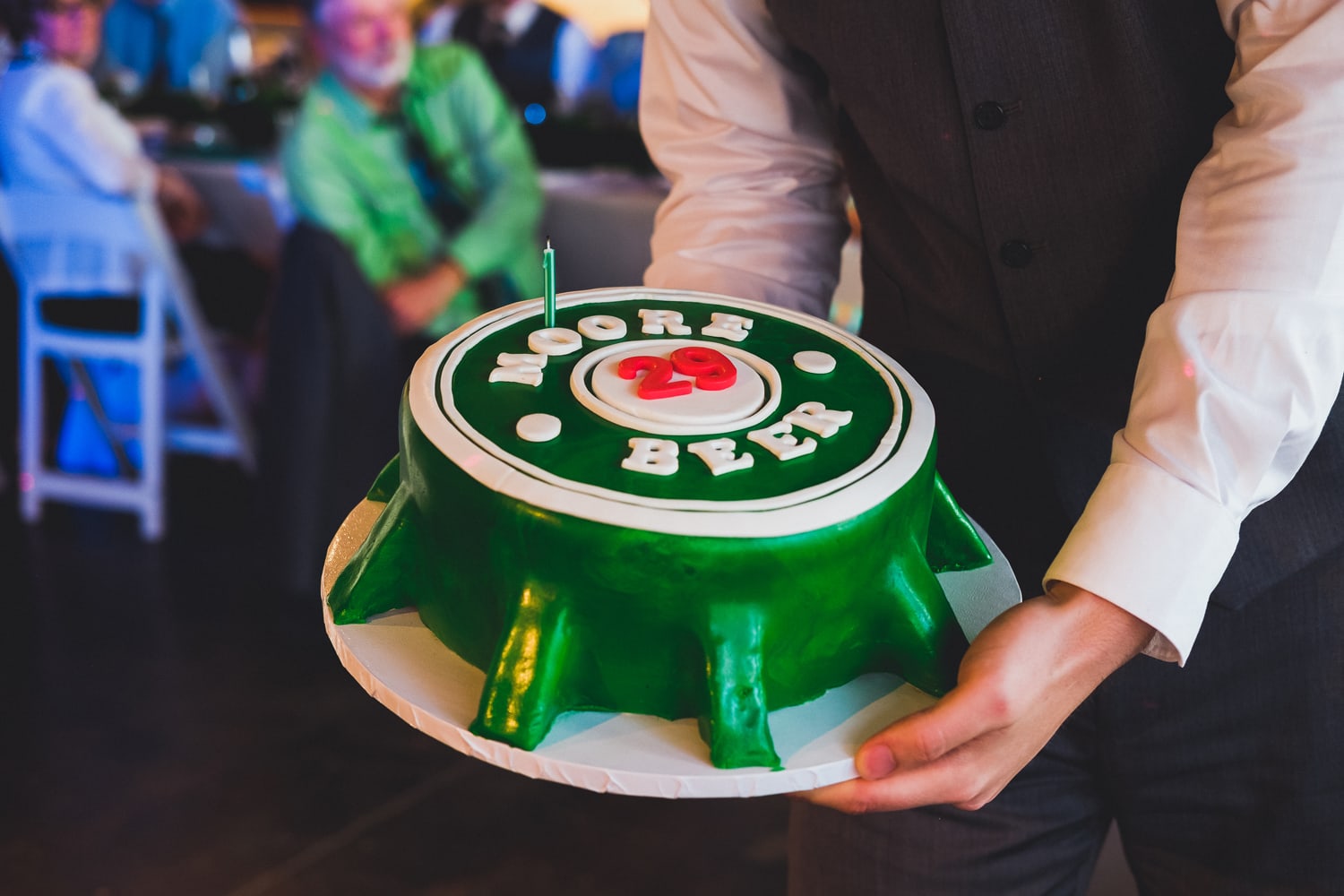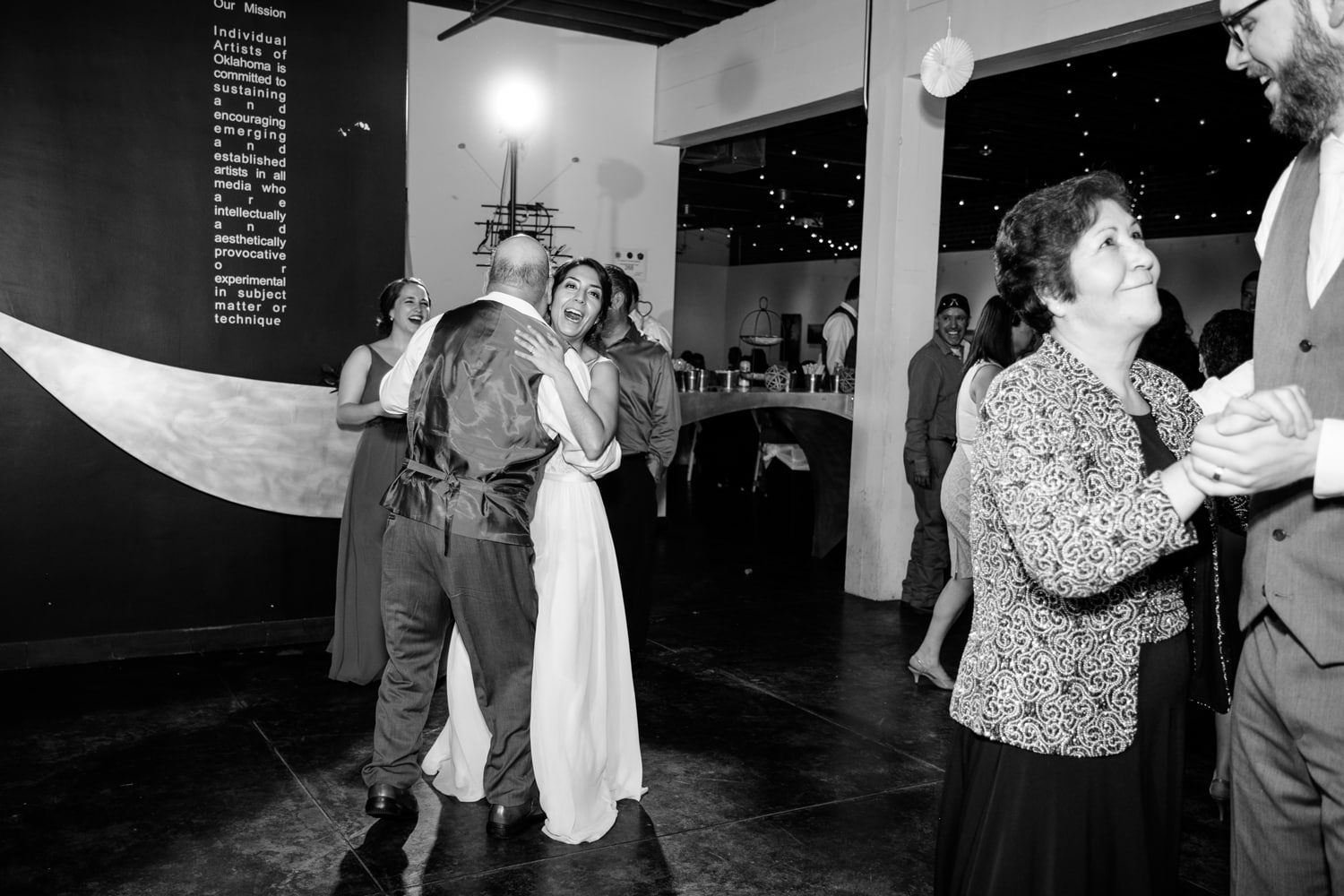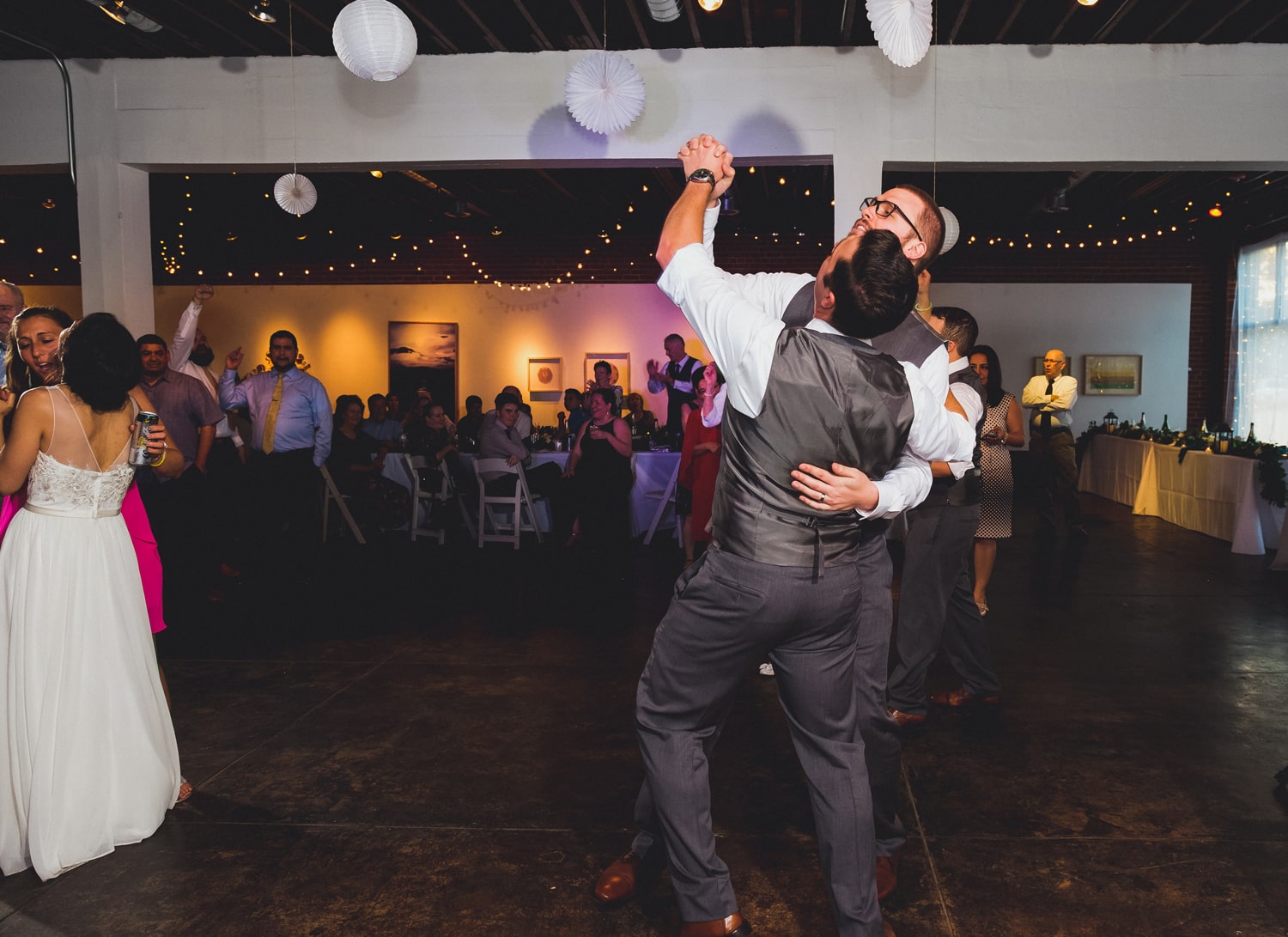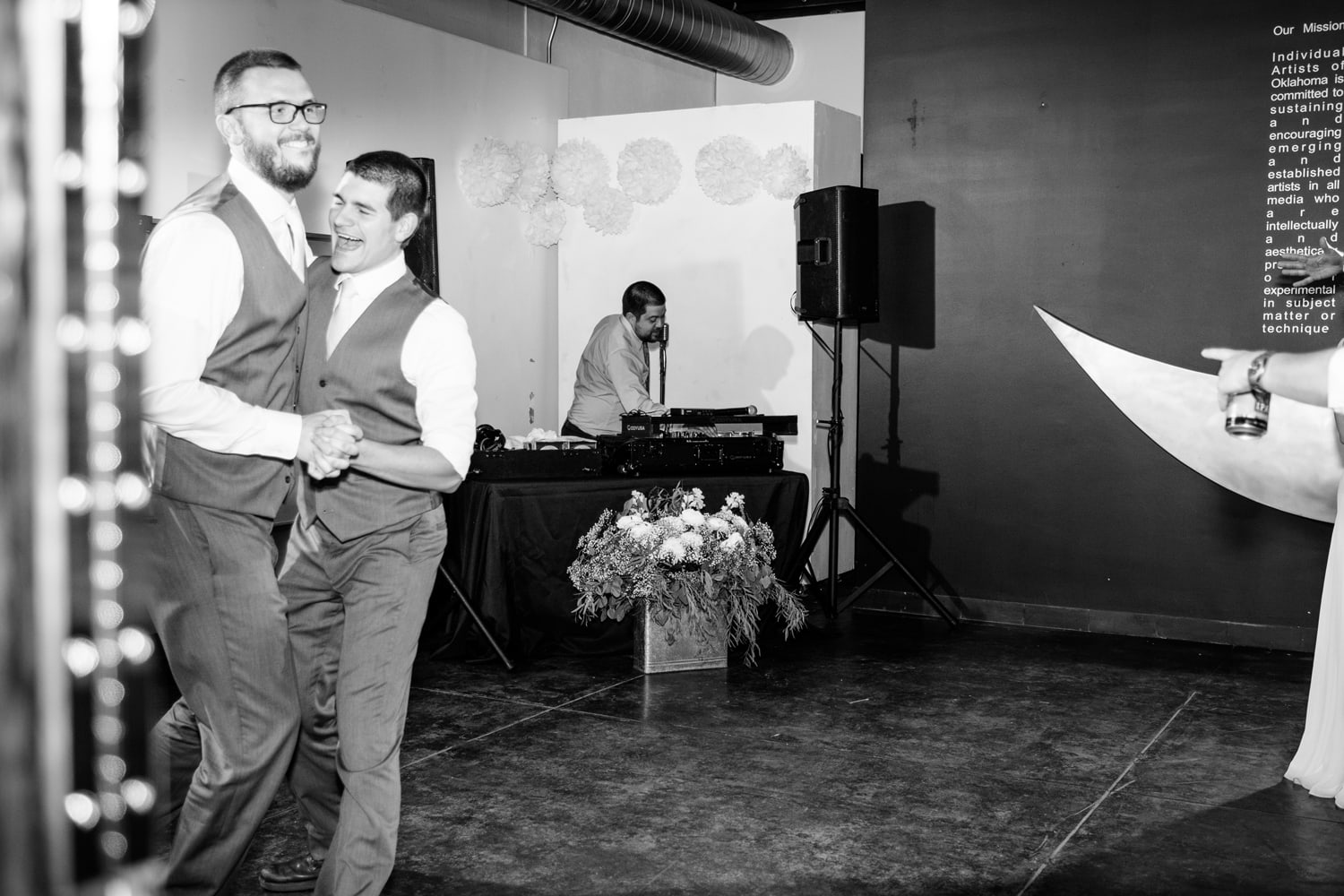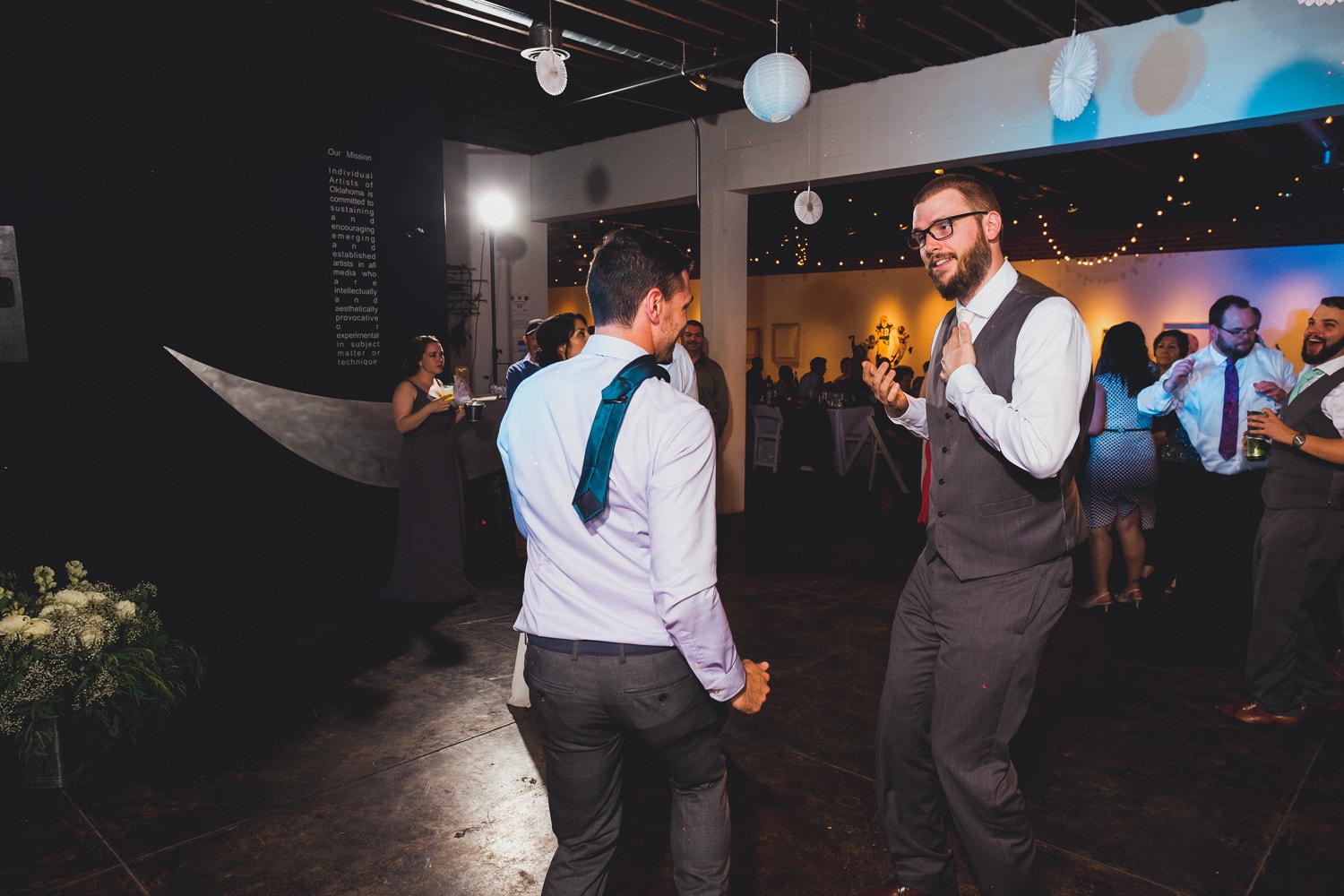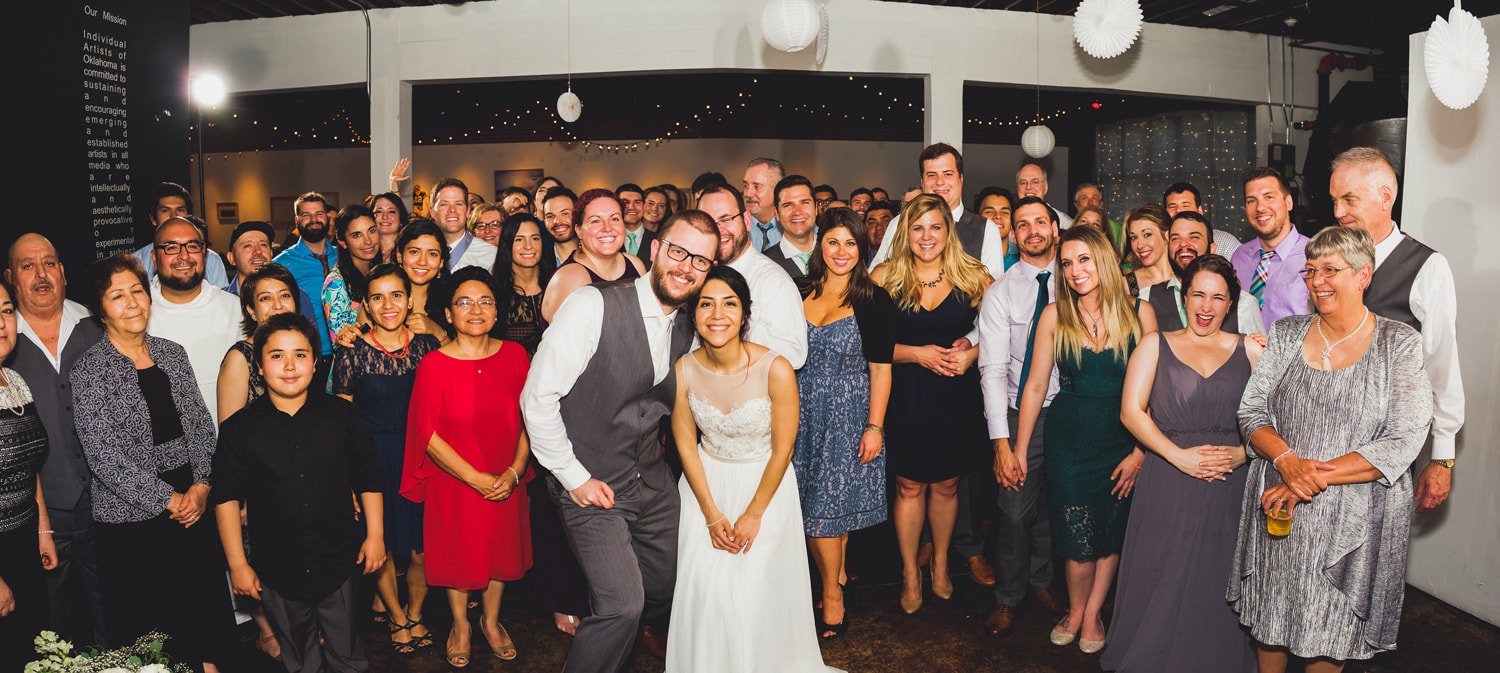 The Nitty Gritty Details
There were so many wonderful people who helped make my wedding day a reality. In addition to all the wonderful people below, my family helped so much with everything from helping make all the flower arrangements and bouquets to setting up and taking down the tables and decor at the venue. The wedding was very much a DIY affair and I couldn't have done it without them.
This page contains affiliate links. If you make a purchase after clicking one of my links, I may receive a small commission. The price of the item stays the same and any money I make goes to supporting this blog. I only endorse products, services and companies that I fully believe in.