If you follow Isabel Eats on Instagram, this may already be old news to you, but in case you don't…
Surprise! John and I are having a baby!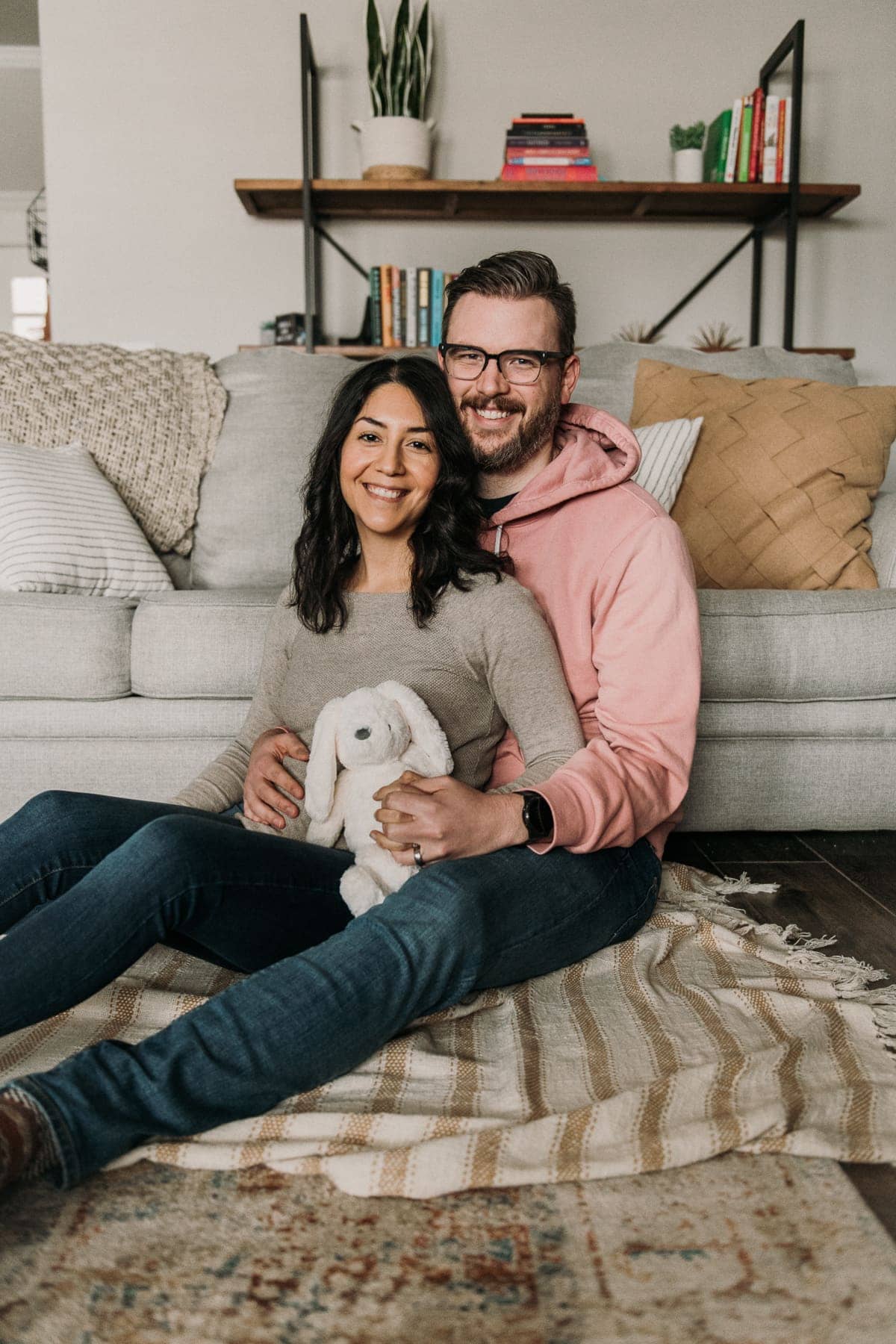 I'm currently a little over halfway through this crazy pregnancy journey (I'm 25 weeks along as I write this post), and I'm feeling very blessed and excited to officially share the news on the blog.
I've been wanting to write this since I announced that we were expecting on Instagram (around 22 weeks), but life, work, and all the newfound baby stuff has taken up a ton of my time.
But I'm committed to writing this post as well as future baby updates because:
I want to be able to look back at this in 2 or 3 years and remember how I was feeling and what I was going through,
I loved reading some of my favorite bloggers' posts about their pregnancy journeys and what their experiences were like, and
I want to share my experience and all the resources that I've come across from the moment I first started thinking about trying to conceive to present day and beyond.
I hope these posts are helpful, interesting, or at the very least help you feel a little more connected to the real Isabel behind the food blog.
Disclaimer: I am not a medical professional and am in no way offering any medical advice. I'm sharing my own personal experience. Please consult your doctor with any questions you may have when trying to conceive and during pregnancy.
Our story
John and I started seriously thinking about having kids at the beginning of last year.
We had recently made the big move from Pittsburgh to Oklahoma City at the beginning of 2019 so I could be closer to my family, and then the following year started the process of looking for a house. Sometime during that 1-year time period, my feelings about wanting to start a family of my own began to change.
We both have always wanted kids, but neither of us were really ready to take such a big step in the past. We tend to take things pretty slowly and have always taken our time when making big life decisions. Plus I was never really in a rush to have kids, and I was thoroughly enjoying where we both were in our lives and our careers.
But something about moving closer to my family and finally buying our first house made me wonder and daydream more and more about what our lives would look like if we started a family of our own. And the more I thought about it, the more I felt ready.
So early last year, I took the first serious step and made an appointment to see a genetic counselor. This isn't something that people normally do, but there's a genetic disorder that runs in my family (Severe Combined Immunodeficiency Disorder) that I knew I needed to get tested for to find out if I was a carrier or not. This particular disorder is carried by some women in my family, and the genetic mutation is only expressed in some of their male children (one of my brothers and one of my nephews). I've always known there was a 50/50 chance that I was a carrier since my Mom is, so I needed to know before John and I really started trying to have a baby.
Long story short, I got the necessary tests done and I'm not a carrier! It was a huge relief when I found out and it was one less thing to worry and stress out about which I was very thankful for.
We bought a house fairly quickly after that, moved in, and within a month COVID happened.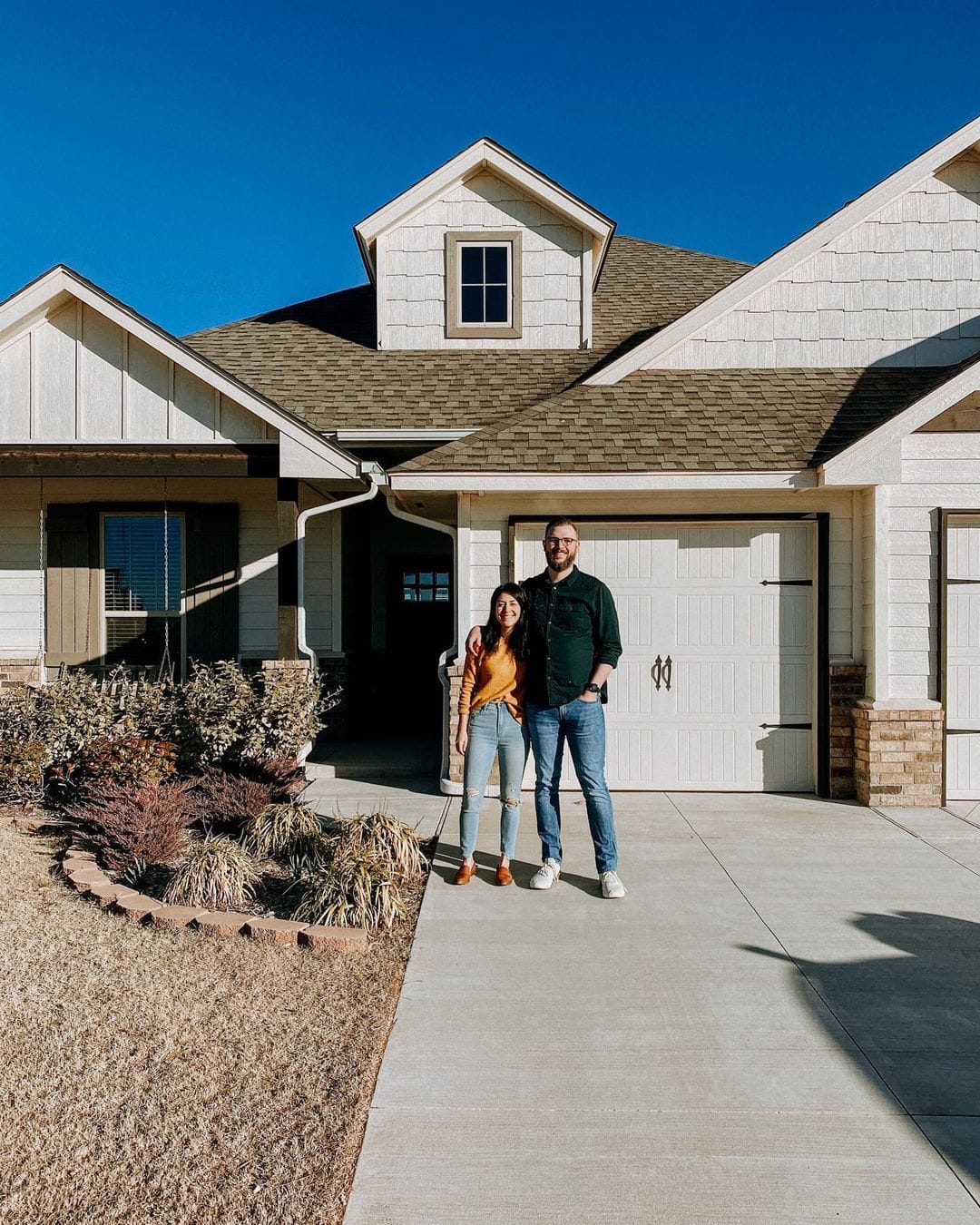 Let's just say that whole situation took my mind off of babies for a quite a while! The first month or two were scary and quite an adjustment with John now working from home as well, but we got into a little routine of our own and were enjoying all the time we got to spend together.
We started having more and more serious conversations about starting a family and one day we decided we were as ready as we'll ever be.
In the grand scheme of things, it took us a normal amount of time to conceive – 4 months. Nevertheless, I remember feeling very anxious and worried when it didn't happen after our first cycle of trying. I had done a little research beforehand and I knew that most couples don't get pregnant on their first month of trying, but for some reason I thought we would be the exception.
Still, even though I had all this knowledge and knew it was normal, my anxiety-prone personality got the best of me and I couldn't help but worry. So I did the only thing I knew how to do – I did some more research and learned more about ovulation, fertility, and all the things!
Things I did to be proactive
I definitely don't want to claim that these things helped us get pregnant, but doing these things helped me feel a little bit more in control and a teeny bit less stressed out.
Saw my OB/GYN – One of the first things I did was visit my OB/GYN for my yearly women's wellness visit. I talked to her about trying to conceive, asked her some questions I had, and she was extremely helpful and reassuring that I was doing all the right things. I highly recommend you talk to your OB/GYN or primary care physician and ask them any questions you may have. They're there to help!
Took prenatal vitamins – My OB/GYN recommended I start taking prenatal vitamins before I get pregnant so that all those essential vitamins and minerals would already be in my system ready to go as soon as baby needed them. I did a ton of research and decided on taking Binto vitamins after learning more about the ingredients they use and the quantities in each serving. Each month I get a one-month supply of supplements in the mail making it super convenient and easy for me to not forget to restock. I'm taking their prenatal starter kit which comes with prenatal vitamins, a DHA/EPA supplement, and a probiotic+prebiotic supplement for gut health.
Drank less alcohol – I wasn't drinking a ton, but I definitely had a couple of beers or glasses of wine every week. I knew it wouldn't hurt to cut back a little and I figured it would only help my body run more optimally, so I decided to try it.
Tracked ovulation – I started using an Ava bracelet which tracks your body temperature, resting pulse rate, heart rate variability, and a few other things that helps predict when you're "fertile window" is and when you're going to ovulate. You put it on your wrist just like a watch when you go to bed at night, and it tracks all this data while you're sleeping. Then you simply sync it to the Ava app in the morning, take it off and charge it, and repeat every night. The app then predicts when your most fertile days are based on this data which is super cool!

I also used these ovulation test strips that can help you pinpoint when you're going to ovulate.

I'm very lucky in that my menstrual cycle has always been very regular, so I knew I didn't need to do these things, but they helped me feel a little more in control and I learned a lot about my body in the process.
Took a Modern Fertility test – After the third month of trying with no luck, I decided to take a Modern Fertility hormone test to see if any of my reproductive hormones were out of whack. I liked it because you can do it at home with a simple finger prick test which you send back in the mail, and you get your results a few days later. The results give you insight into things like whether the number of eggs you have are average for your age and the health of your thyroid. I found the results super interesting and it truly did help me feel empowered knowing more about what was going on inside my body.
Read a few books – I also read a few books about fertility that I found super helpful. The three I recommend are:
–Taking Charge of Your Fertility
–It Starts with the Egg
–The Impatient Woman's Guide to Getting Pregnant.
How we found out
It was a weekend morning and I knew that my period was supposed to start in a couple of days or so. I had a stash of pregnancy tests under my bathroom sink and decided to take one just for the hell of it when we got out of bed. John had gone out into the kitchen to make some coffee and I made my way to the bathroom to take a test (without him knowing).
I knew I had to wait a few minutes for the test results so after I took it I laid it down on the bathroom counter and went into the kitchen to talk to John about what we should eat for breakfast. We decided to make a quiche, so we started working on getting that ready and just went about our morning as usual.
Once the quiche was in the oven (about 40 minutes later), I decided to go back into the bathroom to look at the test results. I wasn't expecting to see a positive result since I had never gotten one in the past, and I didn't want to get my hopes up.
But to my surprise, there was a second line and I couldn't believe it! The whole moment took my breath away and I just remember staring at the test to make sure that I was actually seeing 2 lines.
Once I reassured myself that there were in fact 2 lines, I went into the living room where John was sitting on the couch reading a book, and I said something like, "Uh John, I just took a pregnancy test and look – I think I'm pregnant." He turned around with a sort of unsure look on his face, got up, glanced at the test, gave me a hug, and we both cried a little and were shaking.
It was such a surreal moment that I'll never forget. Our first positive pregnancy test. I remember the timer for the quiche went off some minutes later and I couldn't help but think how different our lives seemed now compared to 20 minutes ago.
We were both giddy and in extreme disbelief the rest of the day. We spent the rest of the weekend playing board games and talking about if and when we should tell our families.
Now that we were actually pregnant, my anxiety began to focus on whether I would successfully keep this baby or not. It's not something people talk about often, but miscarriages happen all the time (1 in 4 pregnancies end in miscarriage, which is quite a lot).
We contemplated waiting a few weeks to tell our families the news just in case something happened, but we both knew that we'd want our families to know no matter what the outcome was. So we decided to tell our families a couple of days later and the rest is history.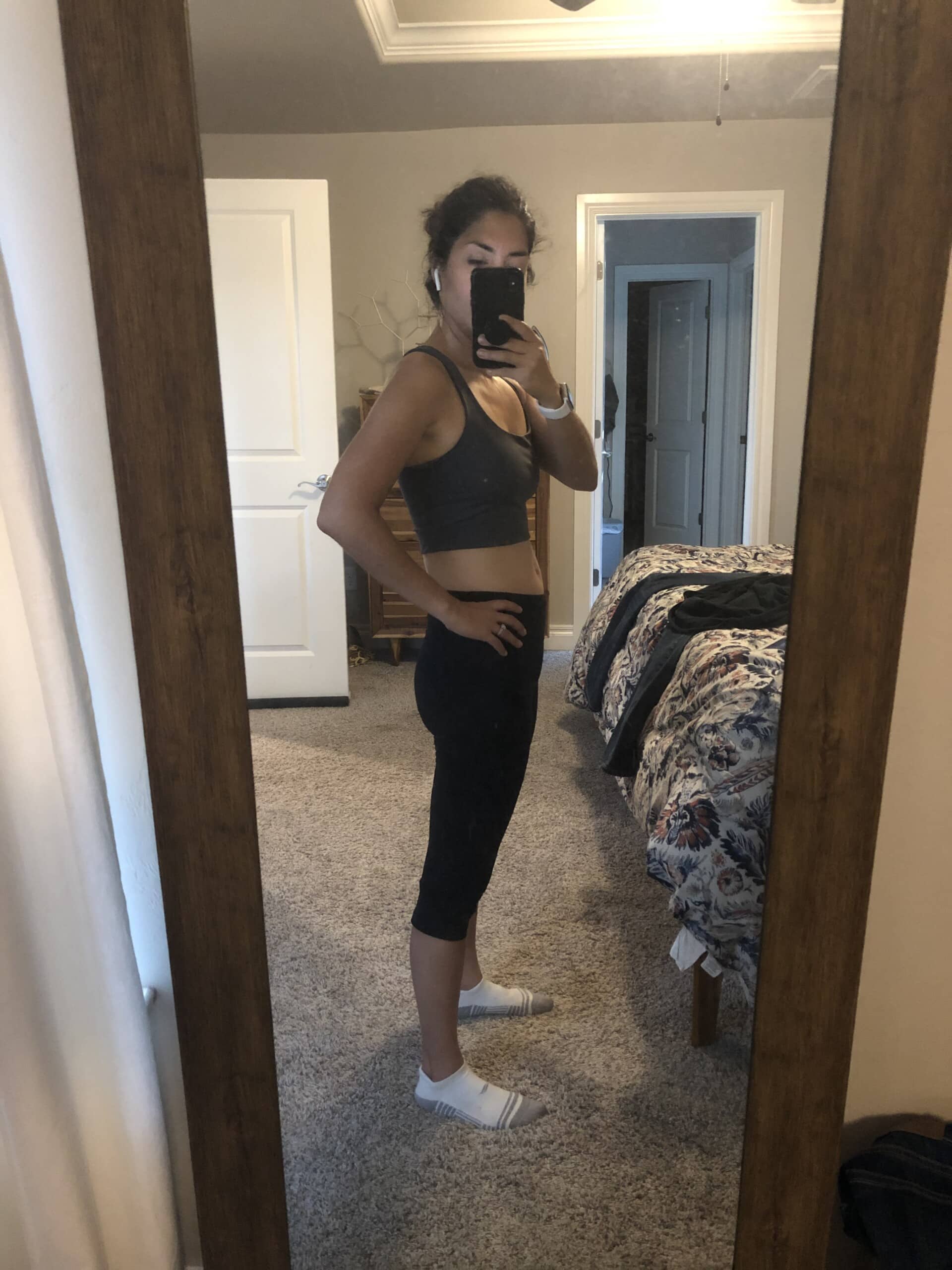 Everyone's journey to parenthood is so different and my experience is not what everyone's experience is like. If you're currently trying to conceive, are struggling with infertility, loss, or just in a really difficult place, please know that you're not alone and that I'm thinking of you. ❤️
I'll be writing and publishing more pregnancy updates soon! If you have any pregnancy-related questions for me, let me know in the comments below. I'll try to make sure and answer them in future posts!