Jump to Recipe
This Roasted Adobo Salmon with Rainbow Vegetable Stir Fry is packed with tons of protein and veggies that's perfect for any weeknight meal! (gluten free)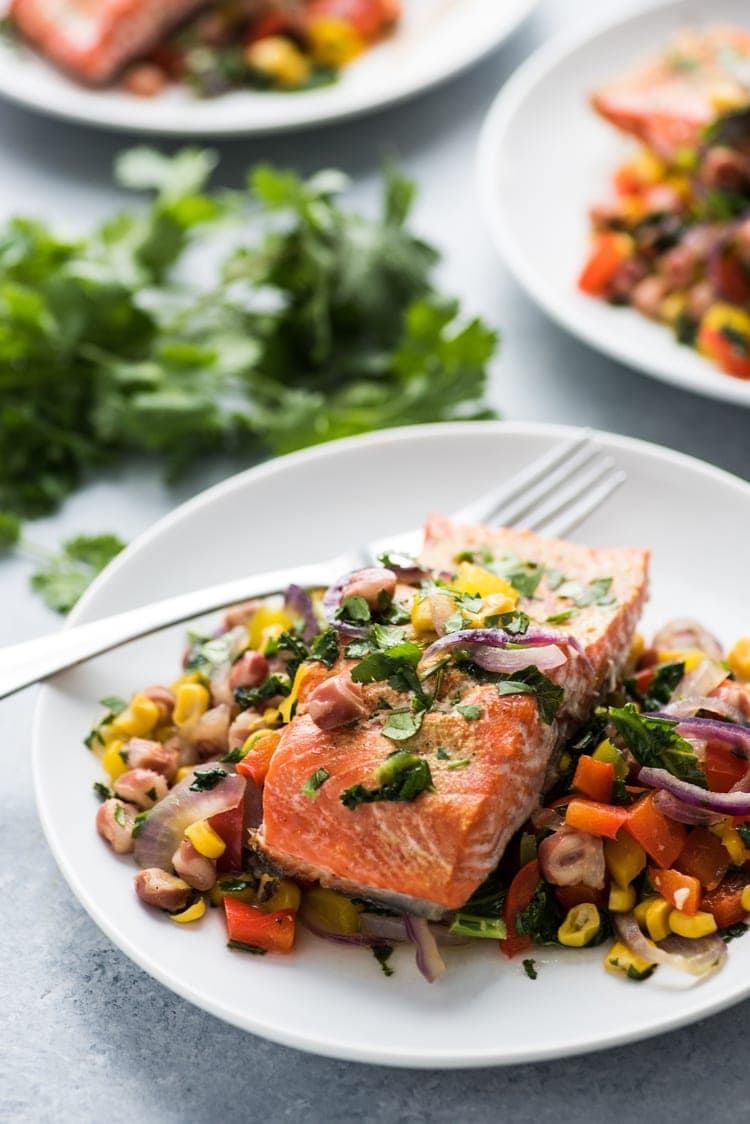 This post has been sponsored by La Preferida. Thanks for supporting the brands I love!
Hello, healthy weeknight meal that's quick and easy to make. I've been waiting for you all summer long.
I don't know about you, but this summer heat has been making me feel sluggish and just plain tired lately. Waking up in the mornings has been tougher than usual, and I though I hate to admit it, I think it has a little bit to do with my diet.
Let's just put it this way – I've consumed a lot of junk food and alcoholic beverages in the past month. A weekend at the beach with friends, camping for the 4th of July and a post-wedding high will do that to you. It's been wonderful and I've enjoyed all of it, but now I'm ready for a little more nutrition.
My body has been craving seafood and veggies, so I'm going to listen to it and give it what it wants.
That's where this recipes comes in. I've partnered with La Preferida today to bring you this Roasted Adobo Salmon with a Rainbow Vegetable Stir Fry made from purple hominy, kale, bell peppers, corn and more. Fresh and simple. Just what I need.
Also, it has rainbow in the name which instantly puts a smile on my face. ?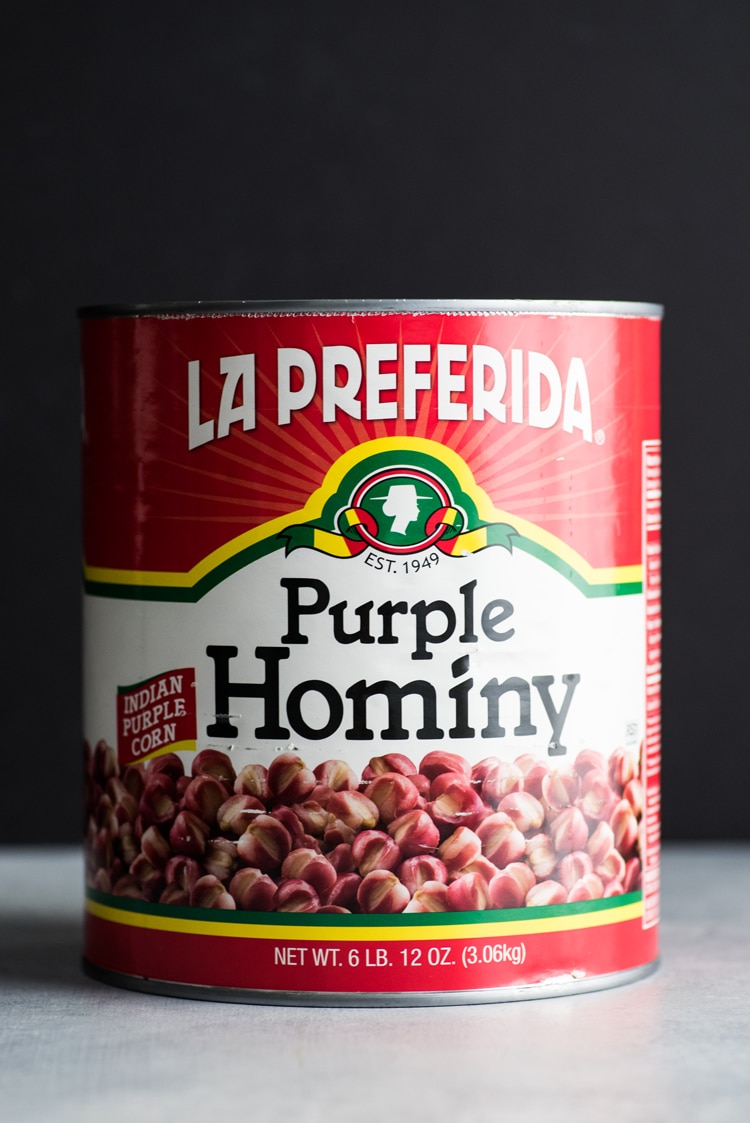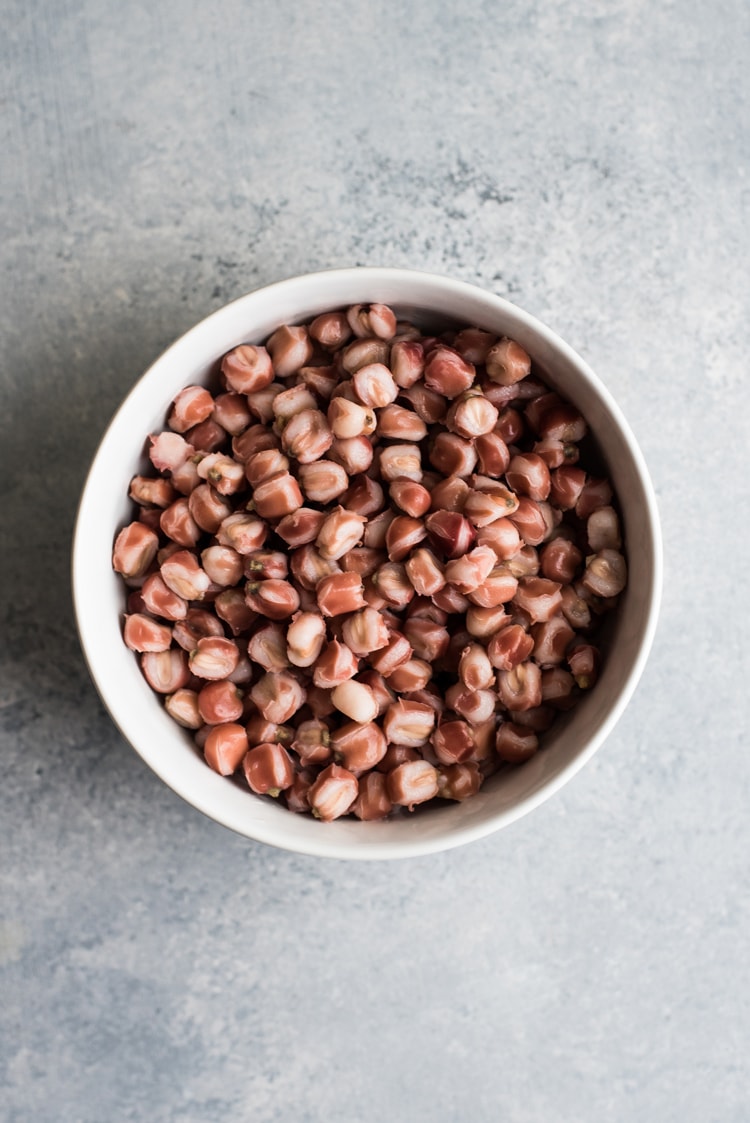 What is hominy?
You many be wondering, "What in the heck is hominy?" You're not alone. It's a well known ingredient in Mexican cuisine, but not so much elsewhere. Hominy is corn that has been soaked in a lime mixture, making it double in size. It has a chewy texture and has a unique, almost nutty, flavor that you'll likely recognize if you've ever tried homemade corn tortillas. Why? Because the masa dough that's used to make corn tortillas is made from corn that's been soaked in lime – aka hominy!
Hominy is often used in Mexican posole, but it can also be used in many other dishes like this stir fry.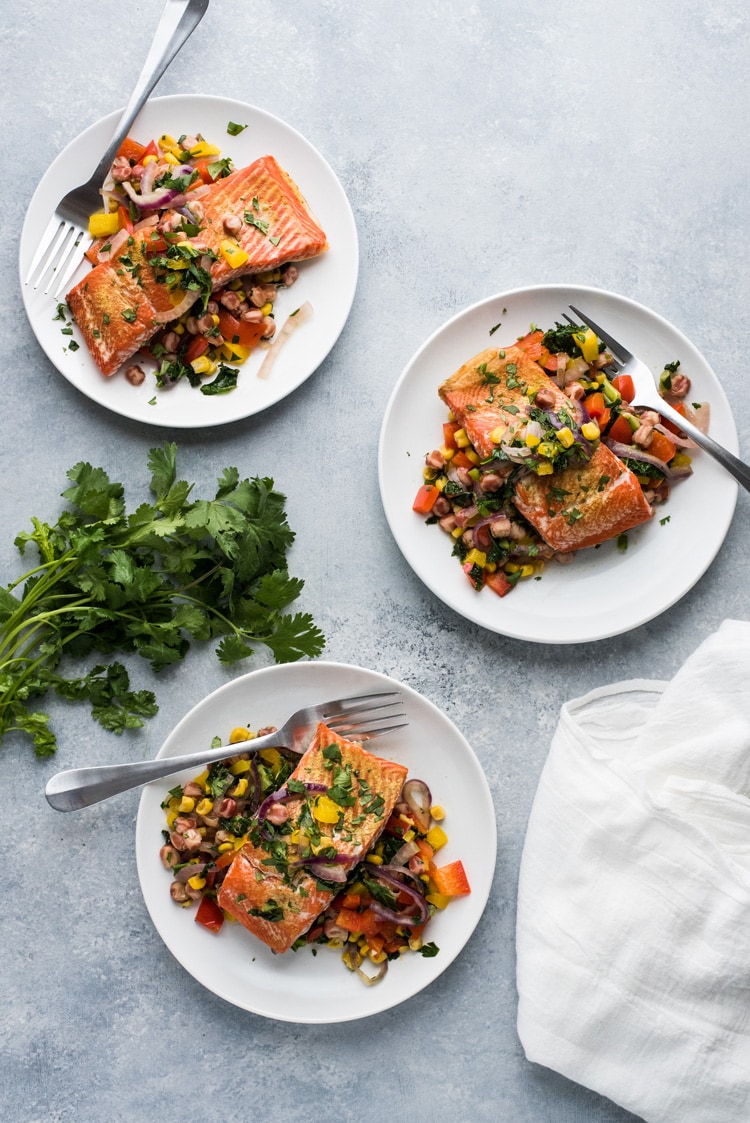 For the salmon, I seasoned it with some La Preferida Adobo Seasoning and that's it! That's the beauty of adobo seasoning – it's a versatile all-purpose blend of spices and herbs like garlic, oregano, black pepper, salt and even turmeric. It's got a nice mixture of flavors that are perfect for even the pickiest of eaters. I mean, who doesn't like garlic?!
So cheers to healthy and filling summer meals that actually taste great and give you energy. Ain't nobody got time for bad food.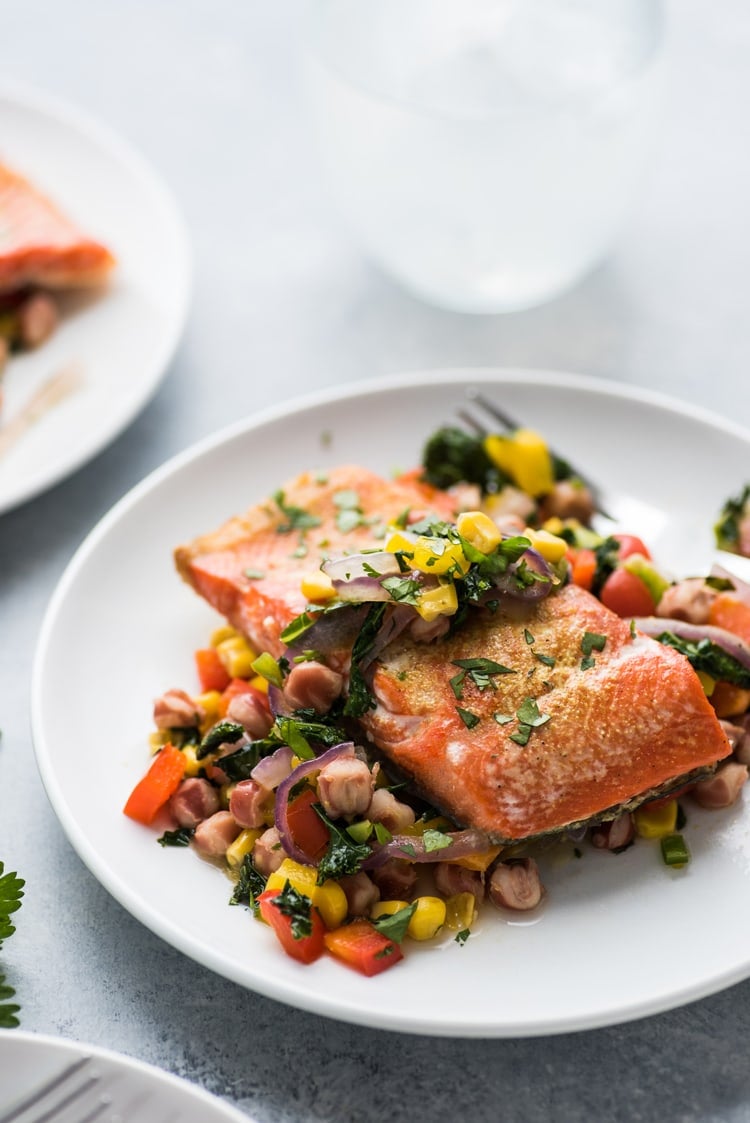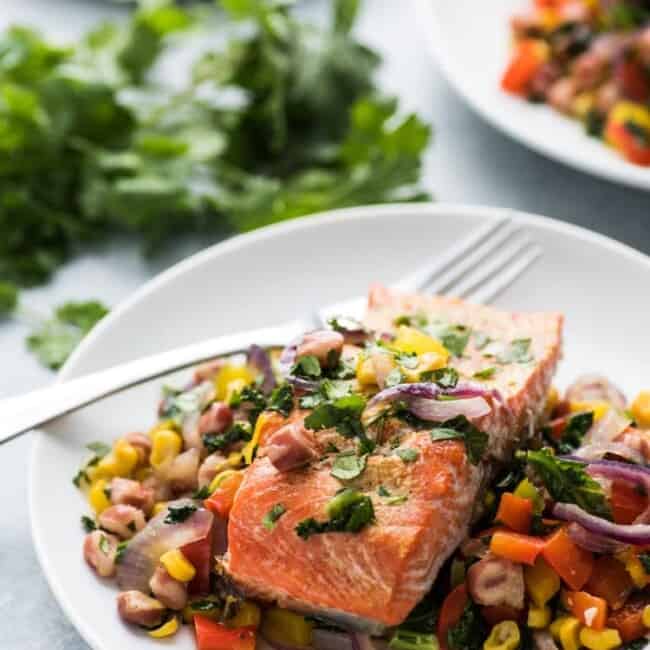 Prep: 15 minutes
Cook: 15 minutes
Total : 30 minutes
This Roasted Adobo Salmon with Rainbow Vegetable Stir Fry is packed with tons of protein and veggies that's perfect for any weeknight meal! (gluten free)
Ingredients
For the Roasted Adobo Salmon
For the Rainbow Vegetable Stir Fry
Instructions
For the Roasted Adobo Salmon
Preheat oven to 350°F. Season salmon fillets with La Preferida Adobo Seasoning on both sides and place on a greased baking sheet skin side down. Bake for 12 to 15 minutes, until just cooked through.
For the Rainbow Vegetable Stir Fry
Preheat large skillet over medium-high heat. Add in olive oil, onions, bell peppers, corn, hominy, jalapenos, La Preferida Adobo Seasoning and La Preferida Fajita Seasoning. Stir together and cook for 2 minutes.

Add in garlic, kale and reserved corn water. Stir together and cook for another 2 minutes.

Remove from heat and stir in the chopped cilantro. Taste and season with salt if necessary.