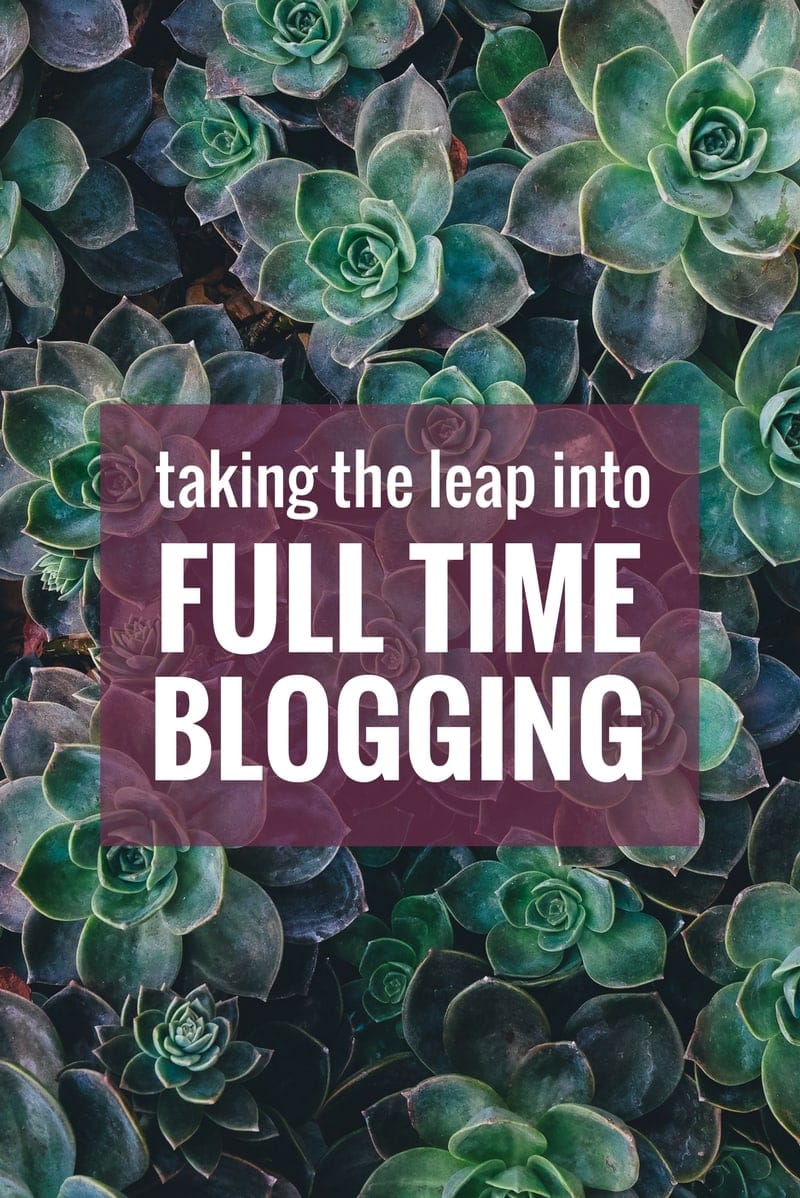 So something kinda big happened yesterday.
I didn't go into work like I normally do and it wasn't because I forgot to set my alarm clock. I didn't take a vacation day and I wasn't laid off. I didn't go into work because…
I quit!
I did it, of my own free will, of my own choosing.
I quit my steady and secure full time job to start blogging full time. And I'm so freaking excited about it! (<–I can't believe I really just wrote that!)
Let's just take a moment to let it sink in.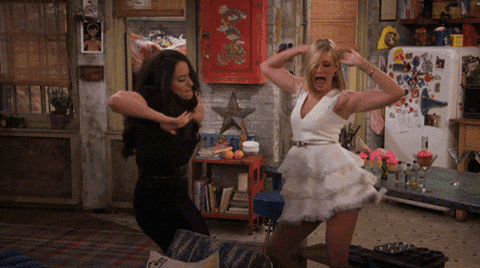 Woo hoo! Yep, I actually stood up and did a little dance in my dining room. And I can only hope everyone outside my window saw me.
The thought of quitting my job started to really take root about a year ago. At that time, the blog was starting to grow and I was falling more and more in love with taking photos. I was spending all my free time cooking, doing stuff for the blog and learning about photography, but it wasn't until I started reading and listening interviews of other food bloggers and photographers that I realized that people actually do this stuff for a living.
Who knew?!
I didn't tell anyone about my little full time blogging idea for a while, not even John. I was too worried that I wasn't going to be taken seriously. I didn't feel like I had what it took to actually do my own thing, start my own business and be an entrepreneur.
To be honest, I still have doubts! I mean, when I think of starting my own business from nothing, I think of Shark Tank (love that show!) and Mr. Wonderful grilling the entrepreneurs on their sales and their company's valuation. That did not sound fun to me.
But after keeping it all bottled up, I knew that if I wanted to truly pursue this goal, I'd have to tell people about it at some point and put myself out there. So I told John and he was seriously the greatest, most supportive person ever. We talked logistics, finances, goals and all the business stuff that I had kept to myself.
I started reaching out and connecting with other full-time bloggers and entrepreneurs who I admired, some locally and some online, and talked to them about everything – blogging, how they got to where they are, food, weddings, pets, family, politics, anything – and over time became real friends. I've always heard that surrounding yourself with people who are 1 , 2 or even 10 steps ahead of where you are is helpful in creating the life you want. Now I can honestly say that's true. It wasn't about the tips they gave me or the networking, but it was about seeing firsthand that someone I personally knew was actually doing the thing.
That was all the motivation I needed to keep at it. And so I did.
Why did you quit?
Outside of the blog, I was working full time at the University of Pittsburgh on a project where I gathered regional government data, created charts and graphs, updated a website with all the data and met with local leaders to talk about regional trends. It was a really great job and I was there for nearly 5 years. I met some amazing people, including one of my bridesmaids, but in the end, it wasn't what I wanted to do with my life. Slowly my interest in photography and blogging grew. I worked really hard to get everything done at work so I could get to blogging in the margins of my day. That's when I knew it was time to leave. I didn't know when or how, but I knew it had to happen.
There were two things holding me back: confidence and money. Not only was I unsure I had what it took to grow the blog and consistently create content that you guys loved, I also wasn't sure I could make enough money to replace my full-time income.
So I waited some more and continued working for a few more months until I got to the point where I just couldn't do it anymore. The blog was bringing in a little over half of my full-time income, but I was feeling stretched way too thin with my time and energy.
That was my sign.
After talking it over with John, analyzing our financial situation and agreeing on an exit strategy, I set up a meeting with my boss, ripped off the band-aid and told him I was leaving in a month.
Ahhhhhhhhh!
What are you going to do now?
I'm going to work my ass off! Seriously, though.
So much work goes into food blogging, from cooking and recipe development to photography, social media and all the behind the blog stuff like SEO and keyword research. As a one woman show, it can be a bit overwhelming, but I love doing it and I'm excited to get started!
Here's the plan.
more recipes every week
more recipe videos
possibly a cookbook
facebook live cooking sessions…is that something you're interested in watching?
freelance photography work
Basically everything I'm already doing, but more. Like a lot more.
What does that mean for me?
Get ready, because you're going to be seeing wayyyy more of me and my recipes on the blog and on Instagram, Facebook, Pinterest and your inbox!
If you're not subscribed to the blog and would like to receive weekly email updates from me, fill out the form below to sign up!
[convertkit form=4968593]
Are you nervous?
I'm absolutely terrified.
Friends, I've got to stress how big of a deal this is for me. I don't think I've ever quit anything. Like ever. I've never dropped a college class, I've never broken up with someone, nothing.
What are you most excited about?
Waking up and getting to do something that I really truly enjoy. Sure, there are things about working for myself that I'd rather not do (like all the accounting), but in the grand scheme of things, it's worth it.
What was your first day of full-time blogging like?
So yesterday was my officially my first day working for myself! Here's what I did.
woke up at 6:30am
made coffee and ate a quick breakfast with John before he left to go to work
went upstairs to my office and wrote my Spicy Chipotle Roasted Cauliflower post
marketed the post on Facebook and Instagram
lunchtime
marketed the post on Pinterest, Foodgawker and Healthy Aperture
responded to some emails
emailed 2 people I've worked with in the past to let them know I'm available for freelance work (these emails seriously took about 50 minutes each to write. working on my speed.)
worked on my Pinterest strategy
John came home
went for a run
nighttime
Basically lots of sitting at my desk and working on the computer. Today's plan is a little different. I'm grocery shopping, cooking and photographing 1 or 2 recipes.
How is this even real life?!
I can't believe I did it, and I have you to thank. Without your support, without your readership, without your feedback, I wouldn't be here.
With every inch of my being, thank you. ❤️