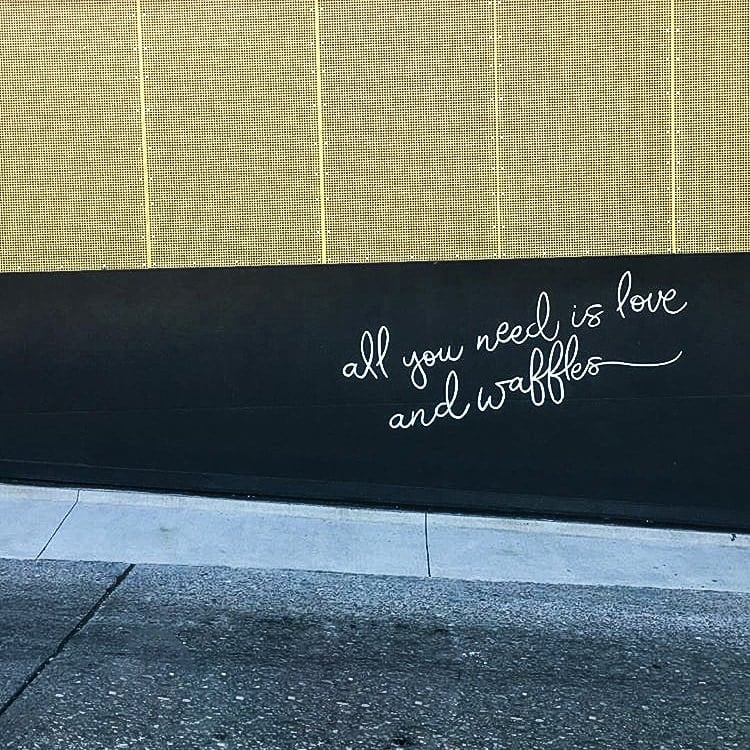 planning: My wedding! I was in Oklahoma City last week visiting my family and tying up a few loose ends for my upcoming wedding happening this Memorial Day weekend. It's only a little over a month away and I seriously can't believe how close it is! Being the control freak that I am, I'm internally freaking out because I want everything to go as smoothly as possible. But all I can do is plan as much as possible and then let the day unfold as it will.
One of the most exciting things I planned while I was home was my hairstyle. I met up with my stylist Hayley at Blo. and we tried a few different hairstyles for the big day. It was such a great experience, and I felt completely pampered. I can't believe I was even considering doing my own hair for my wedding. I don't know what I was thinking. I don't want to post the hairstyle that I picked, but here's a photo of one that we tried that I absolutely LOVED.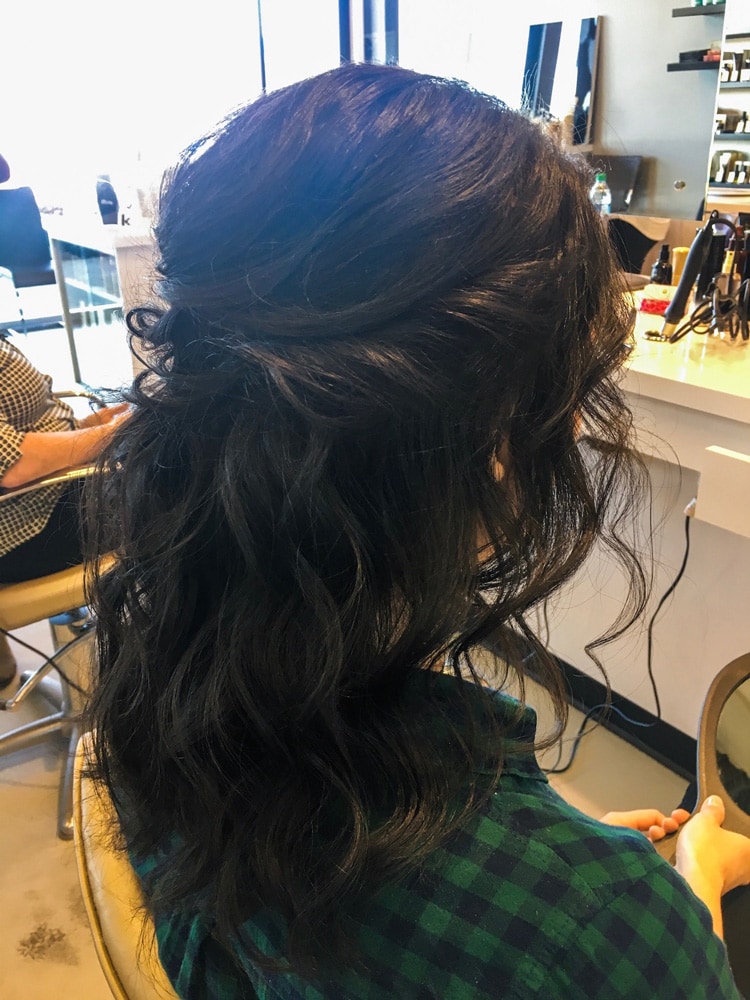 photographing: Recipes for Cassie from Wholefully! About a month or two ago, I heard via a blogger friend and an Instagram post that Cassie was looking to hire a recipe developer/photographer to help with her blog. After reading through the job description, I thought it was something I could do and said, "What the hell! I'm going to apply." Well, after getting through two rounds of the hiring process, I'm happy to say that I got the job!
I'm going to be helping Cassie remake and reshoot some of the recipes in her archives that need a little updating. I have to admit, after looking at some of her old recipes and photographs, it's super inspiring to see how much she's grown. Sometimes I look at other food blogs and am in complete awe of their photography and writing skills. It's easy to think that they've always been great at photography or writing, when most likely it's taken them YEARS of working, practicing and honing their craft. Every single food blogger I know has those posts when they first started their blog that feature unappetizing photos shot in their kitchen under terrible yellow lights. It's nice to know that I'm not the only one.
I'm excited for this opportunity and see it as another step towards making this food blogging thing my full-time job. Just gotta' keep at it!
making: Friends! While I was in OKC, I met up with Christine from Jar of Lemons who just so happens to live super close to where I grew up. We've been friends online for a little while, but since I knew she lived near OKC, I took the leap and asked if she wanted to meet up in person. And we instantly clicked! It's always nice to meet other people who are passionate about the same things you are. And who doesn't love making new friends?
We met up at Waffle Champion in Midtown for lunch and I had the pizza waffle sandwich. Yes, it's as amazing as it sounds.
using: New facial products! Every year, my boss at my full-time job gives me and my coworkers a gift certificate to a spa. The past two years, I've used the gift certificate to get a massage but this year, I decided to change it up a bit. I got a facial for the first time ever. Like ever in my life. And I've got to say, it was so. freaking. awesome.
Since then, I've been really revamping my facial/beauty routine. I bought some Bare Minerals makeup, a new moisturizing cleanser and lotion (just the Simple brand that you can find in most drugstores), a gentle face scrub that I bought at the spa that I'm using twice a week and I got a toner and charcoal mask from Florapothecarie.
If you would have told me that I'd be buying all these things 6 months ago, I would have told you you're crazy. But the woman who did my facial really inspired me to find products that work for me. And so far, I'm loving everything!
asking: For prayers and good vibes for my family.