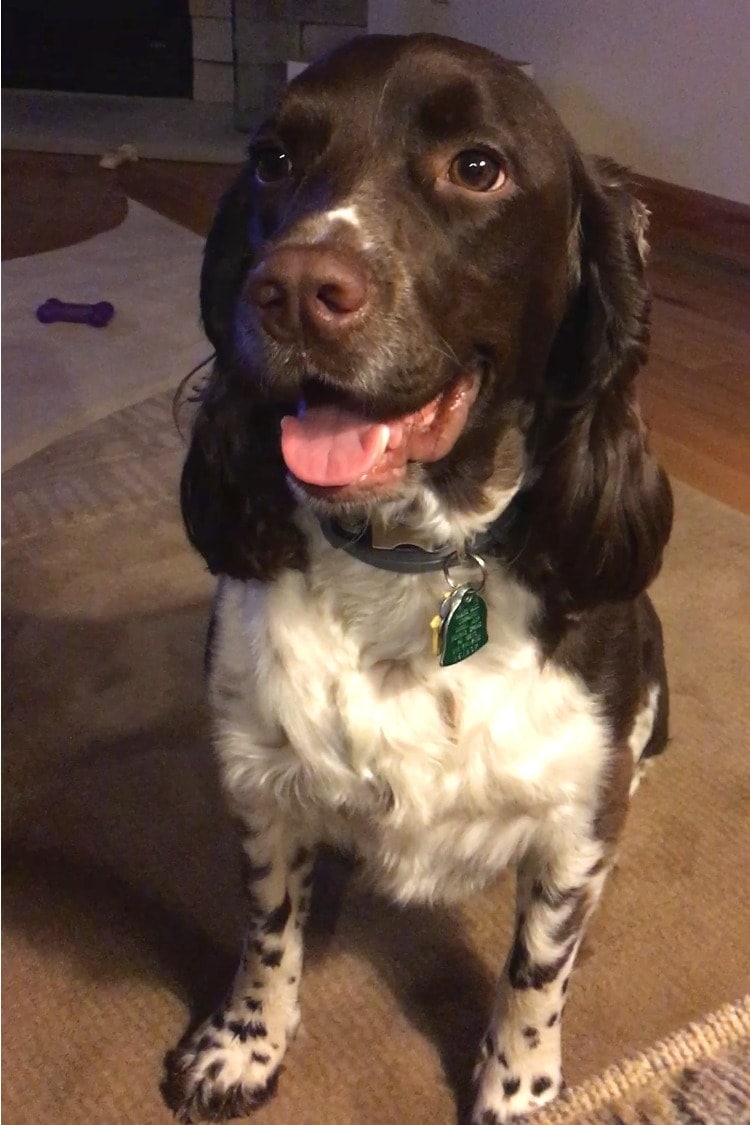 1.  I cheated on Charlie the Cat this weekend with two adorable pups, including this little guy, Leo. He's a two-year-old English Springer Spaniel who has way too much energy and doesn't quite understand how strong he is just yet. He loves playing catch, but hates bringing back the stick. He's just a big sweetheart.
2.  This koozie I got the other day is AMAZING.
3.  I got lucky last week and found a wedding dress! I can't give away any details because John doesn't want to know anything about it (supposedly he reads my blog 😉 ), but it's totally me. It's simple, not too fussy, comfortable, everything that's important to me. It's just perfect.
4.  Been eyeing this book for a while now and I'm finally getting it today. I've been feeling a bit stuck in my photography lately, like I've plateaued in my growth and learning. The internet makes it so easy to get caught up in the comparison game, especially with all the amazing photos that are on Instagram.
5.  Have you been watching the Rio Olympics this week? John is obsessed. I'm enjoying them, but only certain events. I'm all for watching gymnastics, basketball and weightlifting.
6.  This video of gymnast Aly Raisman's parents watching her compete is hilarious!
7.  This Kale Pesto Pizza from The Almond Eater looks so freakin' delicious! It's inspired me to make a pizza recipe for the blog. 🙂
8.  Yes to all of these! Five Phrases We Need To Stop Saying – Now