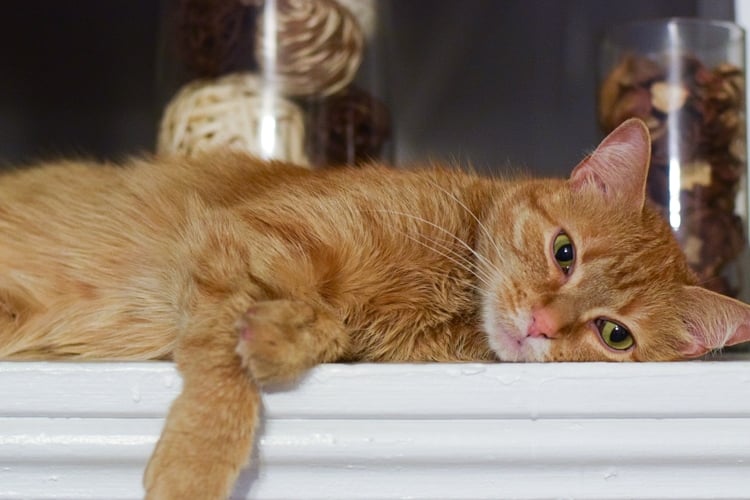 1.  That picture of Charlie the cat is exactly how I feel this morning. I had this wacky idea about three weeks ago that John and I should wake up early and work out instead of working out in the evenings like we normally did. Now, I'm not naturally a morning person, but everything I hear and read about successful people says that they wake up early and get their day started being productive. And I want to be successful and productive. So thanks to me, three days a week, we wake up at 5am and workout. Needless to say, I'm not always a happy camper.
2. I started watching Stranger Things this week and am hooked! Not only are the child actors great, but the music is awesome. Definitely fulfilling my need for more Joy Division music in my life. I've got two more episodes to watch tonight. I can't wait to find out what happens. Have you watched it yet?
3. Other than watching Stranger Things, nothing has been playing on our TV except the Olympics. So. Much. Olympics. Men's pommel horse?! That's where it's at.
4. Speaking of gymnastics, you have to watch this! This video is HILARIOUS!
5. I went to a friend's wedding this weekend and had a blast. I have never sweated so much while dancing in my life. At one point, I touched the back of the belt I was wearing and noticed it was soaked. It was super gross but super fun.
6. I'm seriously addicted to Pinterest and Instagram. Those two apps are by far the most opened on my phone. I just get so many ideas scrolling through those feeds. #inspiration
7. This IS NOT okay. Just makes me sick.