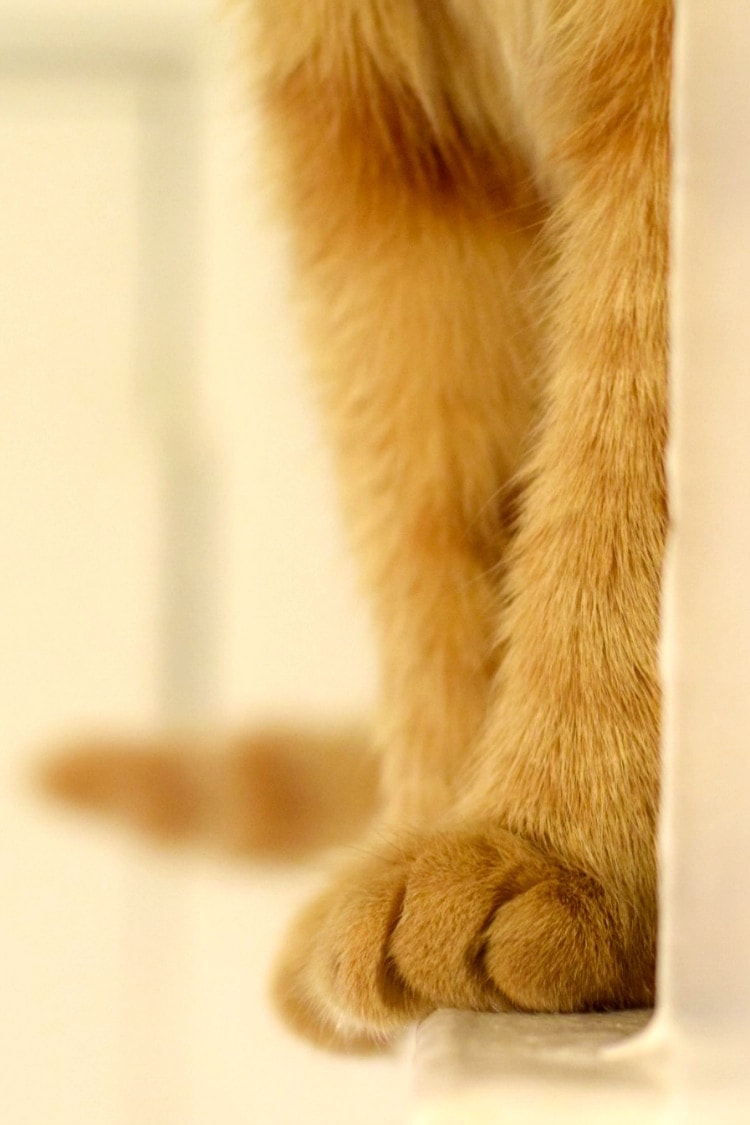 1. Is it weird that I like to take pictures of random things like Charlie's little paws? They're just so cute! I can't help myself.
2. Speaking of cat paws, here are 9 interesting facts about your cat's paws. Just in case you didn't know. Knowledge is power, people. And yes, I ended up googling 'cat paws.' No, I'm not ashamed.
3. I had some friends in town from Maryland over the weekend. While most of their visit consisted of lounging and watching terrible movies, there was one very IMPORTANT thing that I made sure to accomplish on Saturday night – cocktail testing for my wedding. John and I are planning on having two cocktails at the wedding bar instead of countless bottles of liquor – the bride's cocktail (picked by me) and the groom's cocktail (picked by him). So after making a long list of cocktails we wanted to try, we made an expensive trip to get all the ingredients we needed and made a night of it!
4. While I haven't exactly chosen what my cocktail will be, I'm leaning towards a classic margarita like this one or some variation of it. It's just so damn refreshing!
5. John is probably going to pick some type of whiskey drink. Not my thing, unless there's a whiskey-based cocktail out there that DOESN'T taste like whiskey. Then I'm all for it.
6. Worked out at 5 am this morning. AGAIN. I can't believe that I'm still doing it. Honestly, the only thing that is keeping me going is being able to wear my workout clothes. Especially this Under Armour tank that I have in the deep purple color. IT'S SO COMFORTABLE!
7. I'd also love to get some new workout shoes. And I've gotta say, I'm really digging these in just black and white. Classic.
8. Though I've finished watching Stranger Things, I'm not completely over reading about it. Or should I say watching short little videos about it. Don't bother reading this – just watch the video at the end. (I secretly wish I grew up playing Dungeons & Dragons.)
(This page contains affiliate links. If you make a purchase on Amazon after clicking one of my links, I may receive a small commission. The price of the item stays the same and any money I make goes to supporting this blog. I only endorse products and services that I fully believe in. Thanks for your support!)