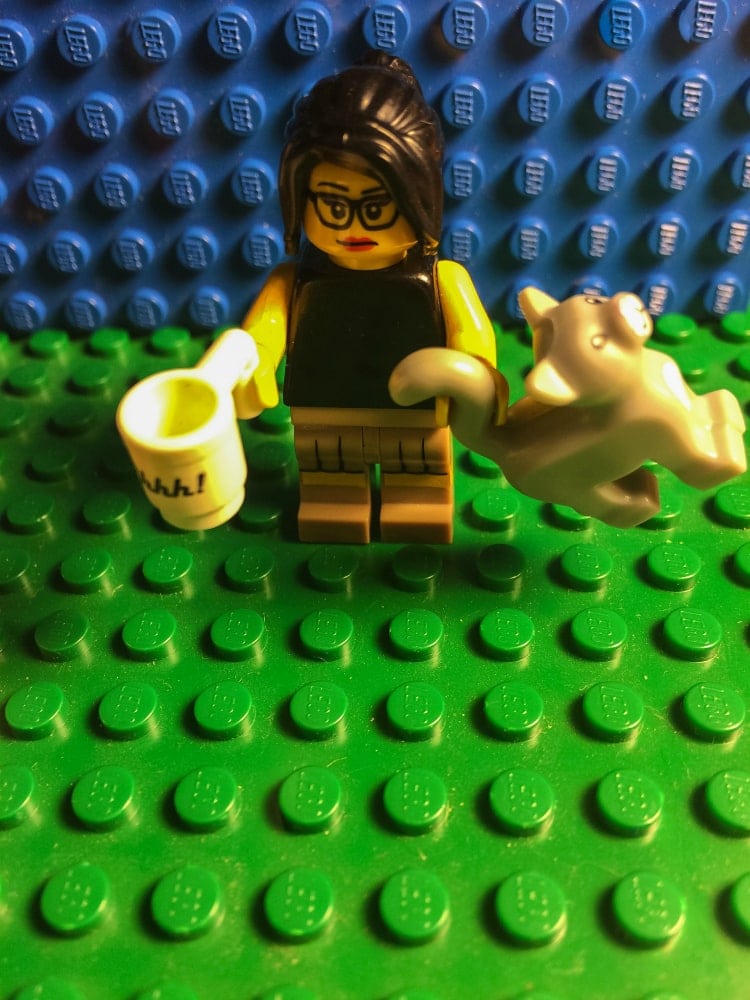 1.  There's an office in the upstairs building of my 9 to 5 job that has a couple of bins filled with Legos. Sometimes, when my coworkers and I need a break, we go the that room and just build whatever we want. The picture above is a Lego version of me. Notice how I'm holding a cat and a coffee mug. All I need is a frying pan and a camera and that's pretty much my life.
2.  I'm getting old. I went to see Watsky in concert last night (check him out, his lyrics are absolutely amazing) and by the end of it, around 11pm, my feet were killing me. It was all worth it, though. I was really inspired by the whole night, inspired to follow my dreams, to seek out and do what I love, because I've only got one chance on this earth.
3.  Speaking of doing what I love, I did some recipe testing this weekend and have been really frustrated with a cheese dip I'm trying to make. The taste is absolutely perfect, but the consistency just isn't where I want it to be. I'm so close to getting the recipe just right and I don't have the heart to give up. But you know where that leaves me? With 2 batches of cheese dip in my fridge. I know, I know, my life is so hard. 🙂
4.  I don't like Bloody Marys. Blasphemy, I know. I just feel like I'm sipping on a weird soup when I drink them. Luckily, I found an alternative that is definitely going to be coming to the blog soon. Say hello to my new favorite brunch drink, the Michelada.
5.  Got super fancy over the weekend and went to see the Pittsburgh Symphony Orchestra for the first time ever. To be honest, I thought I would get bored but I had a great time and would definitely go again! Hooray for feeling a bit more cultured.
6.  I freaking LOVE Christina Tosi.
7.  I'm heading to DC this weekend for a work conference and I'm looking for cool, hip restaurants to check out. I'm going to be in the Dupont Circle neighborhood and I'm open to suggestions. Any recommendations?
8.  One more Watsky gem. A letter to my 16 year old self.