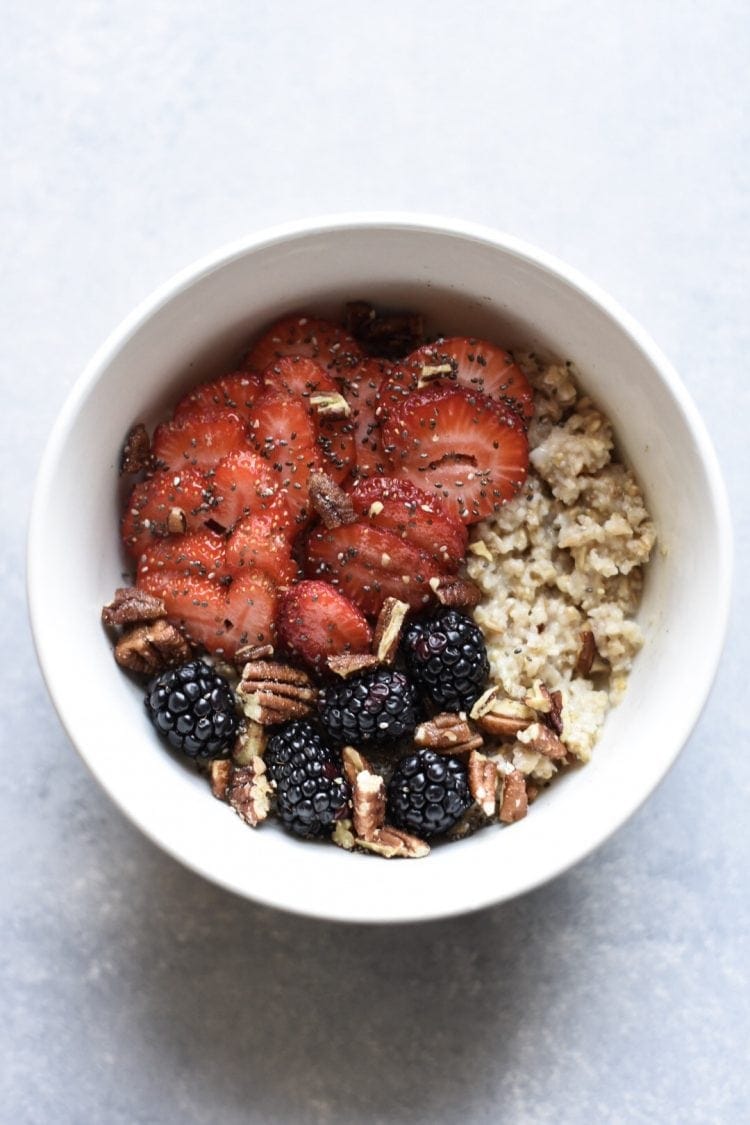 1. Happy Valentine's Day! If you're looking to add a little something special to your menu for Valentine's Day tonight, here are a few desserts from yours truly that might fit the bill.
2. John and I did a few wedding-related things last weekend that I'm excited about. We pick out wedding bands and he picked out suits for him and his groomsmen.  The big day is slowly getting closer. May 27th. Can't wait.
3. I've been addicted to oatmeal lately. John even said to me the other day that I've changed his mind about oatmeal. He didn't use to like it, but then I came along and changed his mind. I call that a win. This past weekend, we go an amazing package from Flahavan's Irish Oats (pictured in the photo above) and John and I were in love with how good they were. We tried their steel cut oats and the texture, flavor and consistency was awesome. They weren't overly mushy like a lot of brands can be and they were super high quality. We topped our bowls with sliced strawberries, blackberries, chopped pecans and chia seeds.
4. So I recently came across a commercial for Honey Boo Boo's Mom's new reality TV show. I can't remember the name, but I refuse to Google it. It's about her losing weight or something like that. I just want to say one thing. WHY? Who watches those shows? I just don't get it.
5. If you don't know who Brené Brown is, I highly recommend you check out her work. A good starting place – her TED talk about the power of vulnerability. Then, go buy ALL HER BOOKS.
6. These baked sweet potatoes from Jar of Lemons are exactly what I want for lunch today.
This page contains affiliate links. If you make a purchase after clicking one of my links, I may receive a small commission. The price of the item stays the same and any money I make goes to supporting this blog. I only endorse products and services that I fully believe in. Thanks for your support!