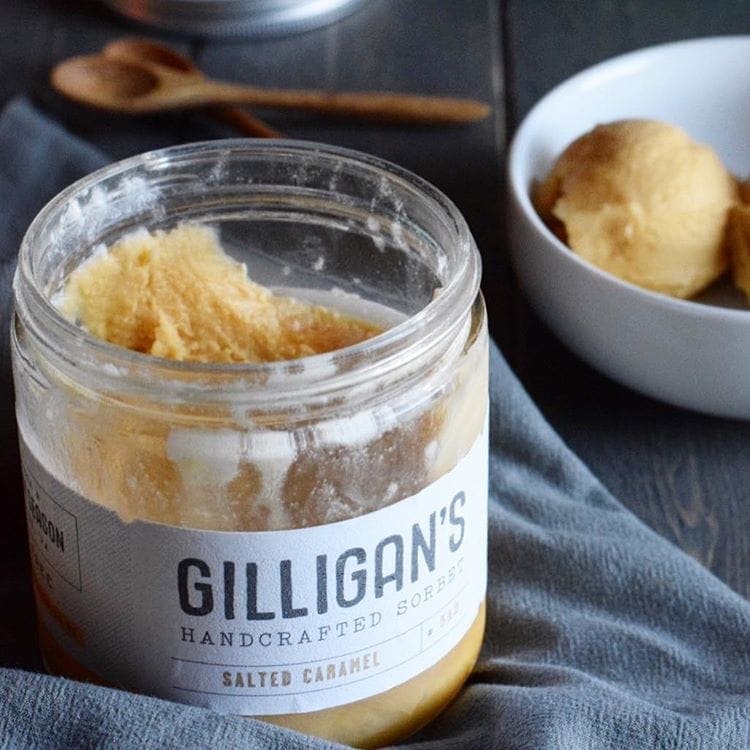 1.  You guys. This Salted Caramel Sorbet from Gilligan's Sorbet is AMAZING. It's local so if you're not in the Pittsburgh area, you're gonna have to order it on their website. But don't let that stop you. I highly recommend it.
2.  The final transition from summer to fall happened this weekend. My proof? This weekend I bought this huge blanket scarf because it was cold and rainy and it just hasn't gotten warmer. Buh-bye summer. Hello scarves, warm lattes and boots.
3.  Speaking of this weekend, I spent Saturday at the Skippack Winetober Fest with John, his cousin and some friends. I've never been to Skippack, PA before and I've gotta say, it's the cutest little town. There are tons of shops and restaurants that I would definitely like to check out one day.
4.  BIG NEWS. John and I are getting another cat! We're hoping to check out some local shelters this weekend and hopefully come home with a little girl kitten. Since Charlie is an adult male, we figure bringing in a female kitten would be our best bet since Charlie is definitely territorial. The hardest part is going to be not being able to bring home all the cats. They're just so adorable.
5.  I recently renewed my library card and paid my outstanding fines. I'm SO ready to go on a library book frenzy. I especially love that my library system offers audiobooks to check out. #lifechanging
6.  When is the appropriate time to turn on the heater in the apartment? Because if it were up to me, I'd probably have it on right now for a bit. It's cold in here!
7.  Woke up at 5am again today. Workout is done. Shower is done. Blog stuff is done. I'm basically winning at life.
This page contains affiliate links. If you make a purchase on after clicking one of my links, I may receive a small commission. The price of the item stays the same and any money I make goes to supporting this blog. I only endorse products and services that I fully believe in.