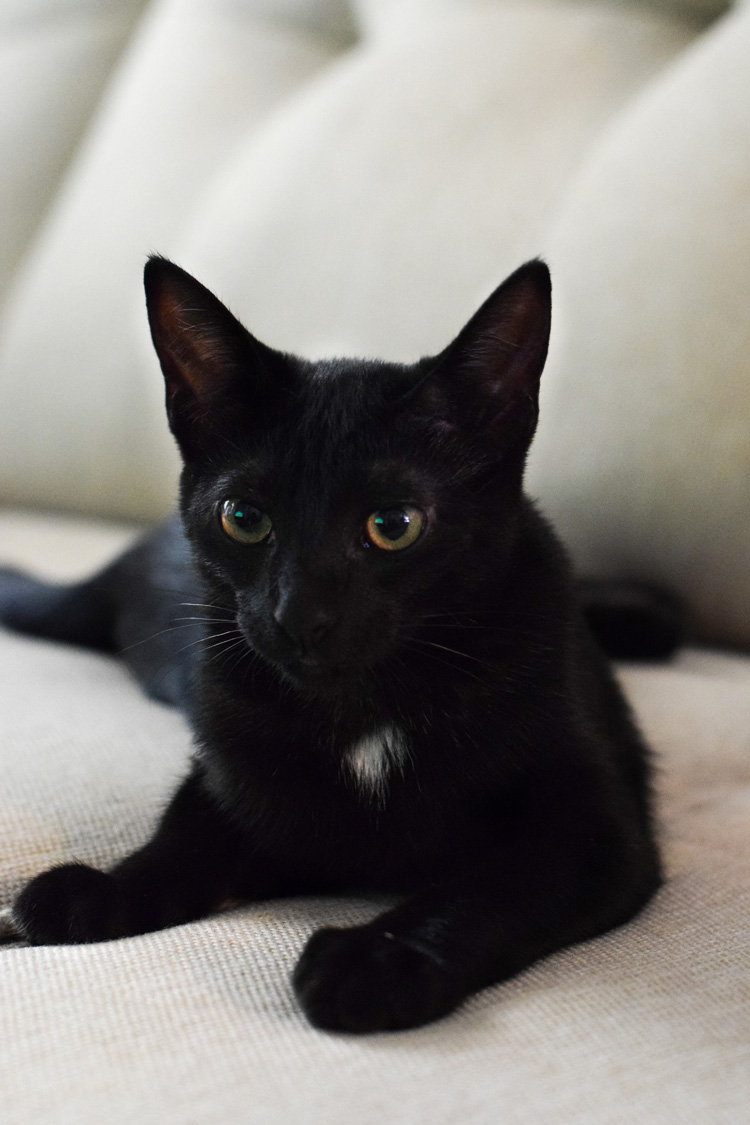 1.  I have no idea how I've gone this long without truly introducing you to Lucy, my new kitten. Here she is, in all her mischievous glory. She's about 6 months old, loves to follow people EVERYWHERE and is always thinking about what she'll chew next. Though it took a while, Charlie is beginning to…like her? He's at least tolerating her and he even licks her sometimes, so I say that's a good thing.
2.  If you're into knitting, or at least interested in learning how to knit, check out knittingisawesome.com. I recently heard about this site while listening to a podcast and now I'm really missing my knitting needles. Tis the season.
3.  So Halloween was yesterday and sadly, it was one of the few Halloweens where I didn't get dressed up at all. Even worse? I bought a huge bag of candy in case we got any trick or treaters and NOT ONE person stopped by. Wtf?
4.  I've been watching Scrubs for the last few months and John and I are finally on the last season. So. Freaking. Good. Love all the characters. It's hilarious but it also has some real heart. I'm sad it's going to be over soon.
5. Speaking of TV shows, here's what I've been watching recently. Project Runway, Designated Survivor, Worst Cooks in America, The Walking Dead, The Flash, Blackish. I also need to catch up on Jane the Virgin like right now. I've missed the last three episodes!
6.  Slow Cooker Glazed Pork Ribs with White Beans. I want.
7.  Recently bought a hot plate/burner so I can up my recipe video game. I need some help. Mostly, I need the right equipment. Bahhhh, why is camera equipment so expensive?
8.  Thinking of throwing a dinner party? Here's how to do it on the cheap. I should throw a dinner party. It would be so adult of me.