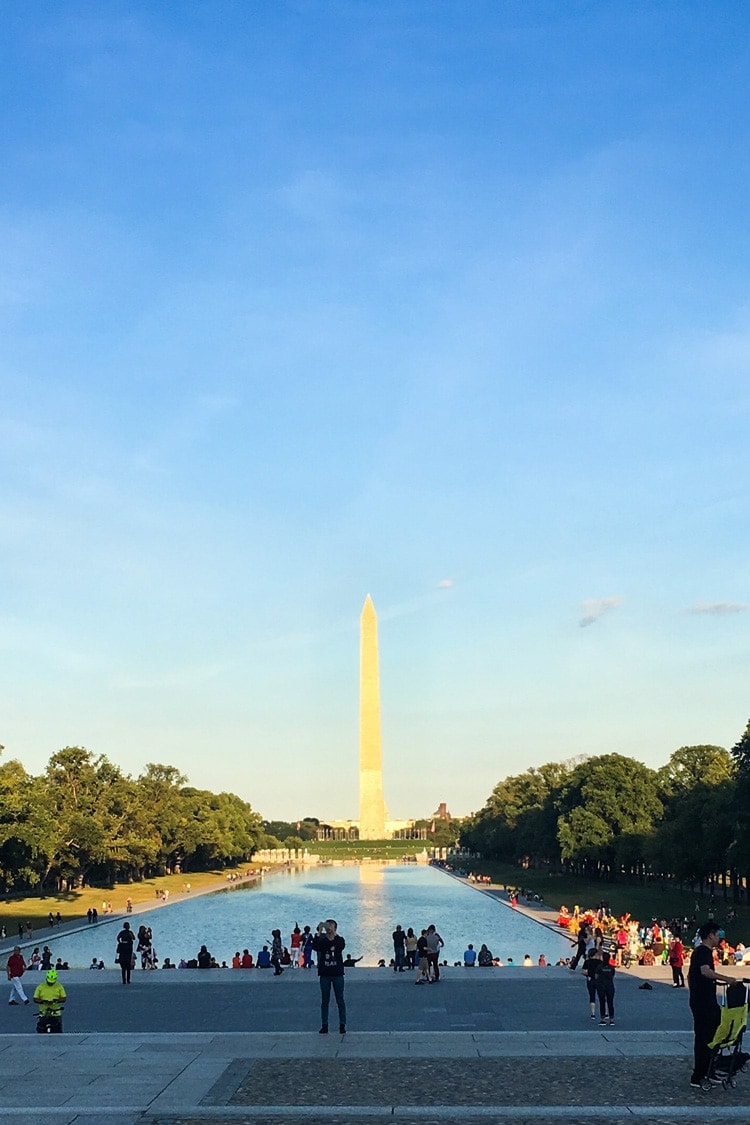 Holy moley, what a couple of weeks!
1.  In case you haven't noticed, From Cats to Cooking got a new name! This lovely little blog of mine is now called Isabel Eats! If you missed the announcement post explaining all the changes, take a look at it here. I'm so happy that it's finally done. I'm still tweaking a few things here and there, mostly in old posts where I mention my old social media names, but all the hard work is done. Now I'm just enjoying it and ready to get back to posting recipes!
2.  I was in Washington D.C. for the first time ever (I know!) two weekends ago for a work conference. I had a great time. Since I got in late Sunday, I did as many touristy things as I could on my own before it got too dark outside. Something about seeing historical buildings and monuments in the nation's capital that made my heart smile.
3.  The day after I got back from D.C., my friend Miguel from Oklahoma City came to visit for a few days. Can you believe he's the first person from home to ever visit me in Pittsburgh?! We had a great time. We did all the Pittsburgh touristy stuff (Duquesne incline, Primanti Bros., Strip District, Point State Park, etc…) and I took him to some cool restaurants. Most of all, we just hung out and caught up on each other's lives. Perfect visit.
4.  ANNDD, guess what I'm doing this Saturday? Going to a wine festival in Philadelphia with John. You guys, I'm totally winning at life right now.
5.  Enough about me. Let's talk about Charlie. I think he'd like to have all of these.
6.  How is it already October?! Guess that means I'll have to make these recipes. Pumpkin Streusel Muffins. Pumpkin French Toast Casserole. Fall Harvest Salad with Pumpkin Goddess Dressing. I've given up. Just give me all the pumpkin.
7.  Gilmore Girls is almost here! Can't wait for November 25th. Did you hear that they're turning some local coffee shops in some cities into Luke's Diner on October 5th (aka tomorrow)?! I totally am gonna go. Here are all the locations. See if your city is on the list!
8.  One last thing – I'm sad to report that I'm officially addicted to watching Tiny House Hunters and House Hunters. I couldn't help myself. HGTV finally sucked me in!