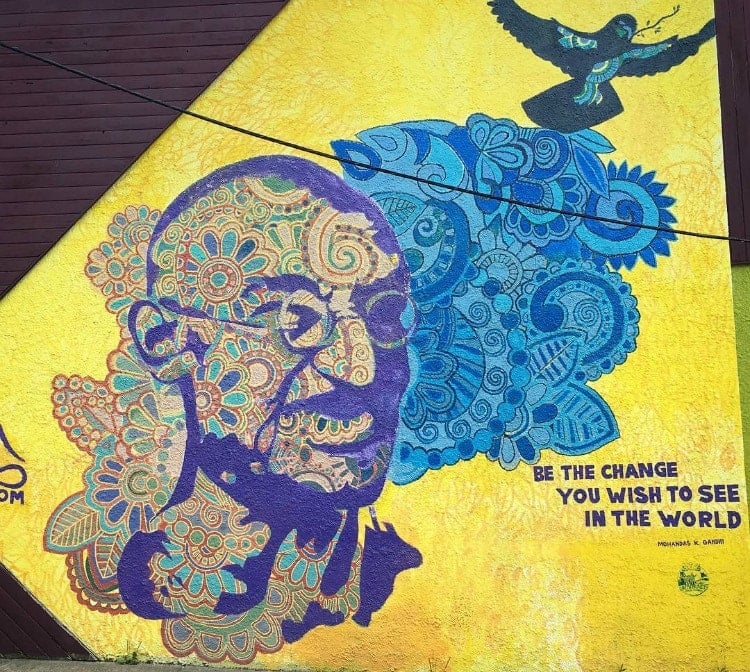 I love sharing what's happening in my life with others. It's just what I've always done. Proof? I've actually had a "blog" since the good ol' days of LiveJournal. Remember that?!
(The real scary part is that my LiveJournal is probably still out there somewhere on the interwebs. Eek! So much high school teenage angst.)
So in the spirit of sharing more than just recipes, I've decided to try something new today. I'm going to start sharing weekly life stuff – things I'm reading, listening to, watching, things I'm loving, things I'm working on, everything.
And I want to hear from you, too! If you resonate with anything I mention, leave me a comment at the bottom of this post. Let's talk. Let's have a conversation. Let's get to know each other. Let's do this.
1. This weekend, I had a sleepover with my girlfriends. We ate pizza, drank way too much, played some games, talked about nothing and everything. It was great. I hadn't had a sleepover in a really long time. Since college, really. Wait, college counts, right? Also, do you know of any good hangover cures?
2. Something that really freaked me out this morning? I was sautéing some kale that I had previously washed and stored in the fridge. When it finished cooking, I tilted the skillet into my bowl and noticed something else that had made it into the pan. A WORM. Guess I didn't do a great job of cleaning the leaves when I harvested them. #realfood
3. I need some advice. John and I recently purchased a new couch, and we love it. Charlie loves it, too. So much so that he started scratching the back corners of it every once in a while. Well, we're not having any of it. We went to the pet store, and bought this spray called Scratch-Not by Nutri Vet. The main ingredient is rosemary oil, and we've been spraying it on the corners where he's scratching. We also bought this cardboard scratching wedge table that is at an incline so he can stretch out and scratch to his hearts content. Sadly, he's shown no interest in it. We've had some luck with the spray, but as soon as it wears off, he's back at it again. Anyone know of any other possible solutions?!
4. I recently listened to an episode of This American Life called Tell Me I'm Fat that I highly recommend, especially if you're interested in the Health At Every Size movement or even into intuitive eating and the anti-diet approach like me. Hosted by Ira Glass (who I love), the episode talks to people with different perspectives and experiences with being fat. Act Two with Elna Baker especially hit me hard. Her story is heartbreaking, but insanely raw and honest.
5. I'm currently working on a post of my favorite mental health, body image and disordered eating podcasts. It's a small community, but I'm excited with how it's growing.
6. FINALLY watched the Season 2 finale of Jane the Virgin this weekend. Can I just say WHAAAA?! That cliffhanger is NOT COOL. Also, I love Gina Rodriguez. I mean, this video.