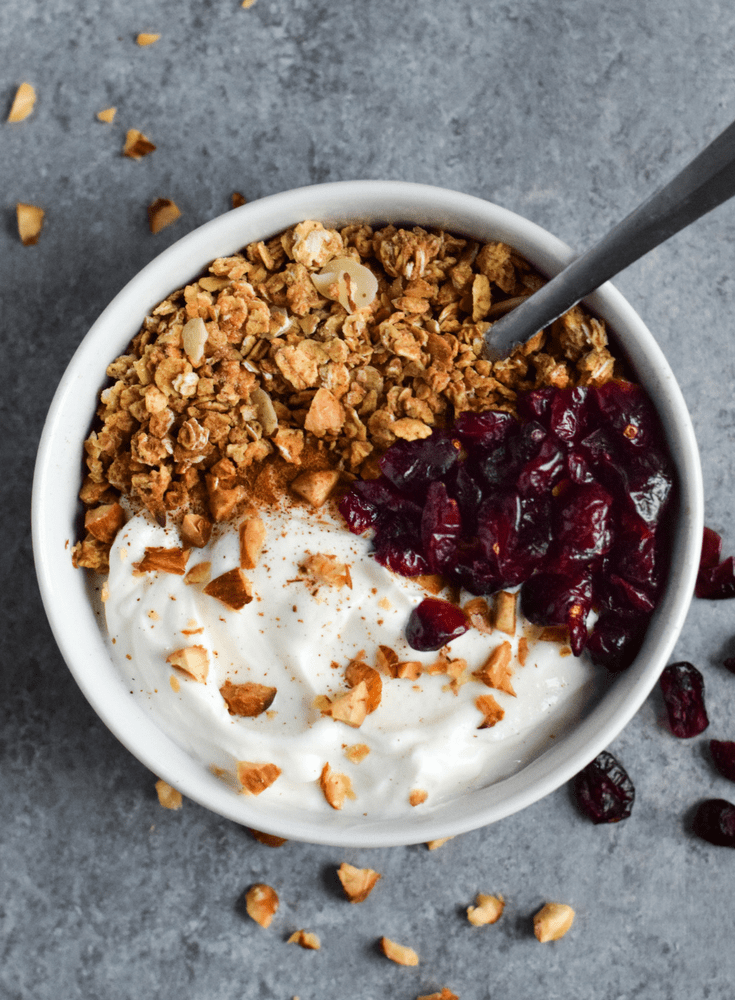 I often get asked why I started a food blog.
Simple question, right? For some people, I think the answer is pretty straightforward. For me, however, it's a little more complicated.
Let's get a little personal.
When someone asks me why I write about food, here's my usual answer:
"Since I can remember, I've always loved journaling. I was one of those kids who was OBSESSED with LiveJournal when it first exploded. I've just always really enjoyed sharing things with others. That and boredom. I needed a hobby and blogging looked like fun."
While those two answers are completely true, they don't really tell the whole story.
Though I grew up eating tasty, homemade Mexican food every day, my interest in food, recipes and cooking didn't really grow until I found myself in an unhealthy place in my life.
While I was in college getting my undergraduate degree, I developed an eating disorder.
I had become way too preoccupied with what others thought of me and I eventually began equating my weight with beauty, popularity and success. The more weight I lost, the more compliments I received and the bigger my social circle became. (Talk about positive reinforcement.)
So I did what many dieters do and sought to lose more weight.
What are we told time and time again in the media is the most effective way to achieve weight loss?
Counting calories.
So that's what I did. I quickly became obsessed with seeking the lowest calorie foods and "healthiest" recipes possible. I quickly dug myself deeper and deeper into the dieting hole and the rest is history.
Since that time in my life, I've seen a handful of therapists, counselors and even a nutritionist. It's been quite the windy road and I wouldn't wish it on my worst enemy.
But despite the tough times, I'm now able to say that I am 100% recovered from my eating disorder and that is such a blessing.
So what does this all have to do with me starting this food blog?
Starting Isabel Eats was therapeutic.
In the beginning, the blog helped me grow and track my progress. It kept me accountable.
The blog was my way of challenging myself to eat all the foods that I once was afraid of. It was a way for me to be proud of myself for eating all the damn dessert and not regretting it like I used to.
The blog helped me realize that part of my mission in life is to help others struggling with food issues the only way I know how – by talking and writing about it.
It was me telling the world that recovery from any kind of disordered eating is possible and that enjoying all foods without one lick of regret or guilt is actually something everyone can achieve.
Today, Isabel Eats is still therapeutic but in a completely different kind of way.
About 9 months ago, I shifted the focus of the blog to mainly Mexican-inspired recipes.
Why?
Writing about Mexican food, flavors and ingredients has helped me to feel connected to my family who lives 17 hours southwest of Pittsburgh. It's helped me cope with missing them, even if they're only a phone call or a plane ride away.
Since shifting my focus, Isabel Eats has become a growing collection of recipes and flavors that remind me of my loved ones and my Mexican culture.
The blog brings me joy and continues to put a huge smile on my face.
Though many of the recipes I share aren't totally and utterly authentic Mexican cuisine, they're a true representation of how I cook and eat in my own home. It's Mexican – with a twist. Just like me.
It's been such an interesting journey to witness the blog change and evolve alongside me. I can't wait to see what happens next. 🙂
—
If you're struggling with an eating disorder yourself or just feel way too preoccupied with food, healthy eating, dieting or exercise and want someone to talk to, I'd love it if you sent me a message. I know how lonely it can feel.
Eating disorders can affect anyone – and it's time to open a conversation about it. National Eating Disorders Awareness Week (#NEDAwareness) is February 26th – March 4th. Join the fight for a world without eating disorders. Get involved today: http://nedawareness.org/get-involved
[Disclaimer: I am not a licensed therapist or practitioner and this is not medical advice of any kind.]
Like this post? You may also like these!