Hi, there! I'm Isabel and I love Mexican food.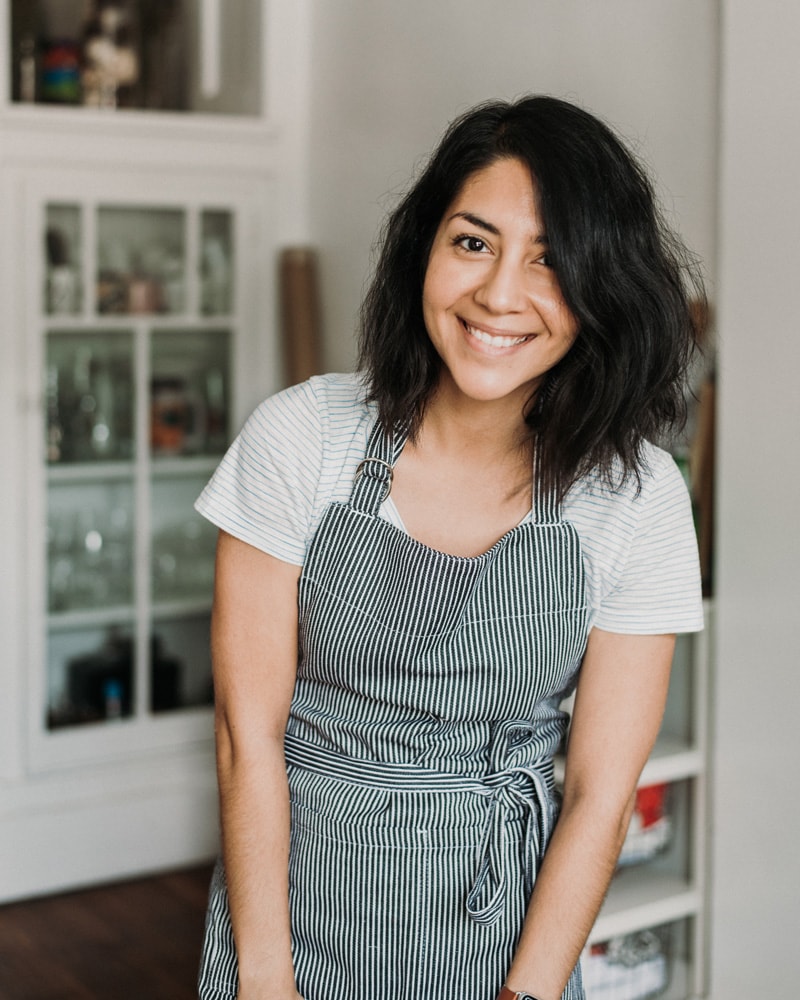 Like really, really love Mexican food. Especially margaritas!
As a Mexican-American, I grew up eating Mexican food every day. It was my normal. I never thought twice about it until I moved away from home to go to college about 10 years ago. That's when I really started to appreciate the Mexican food and culture that I grew up with.
I started paying attention to the ingredients my parents were using in the kitchen and how they made certain Mexican dishes. I started tasting all the "weird" things they made that I never dared to try as a kid (like menudo which is made with tripe, aka cow intestines). And then I began experimenting and recreating those recipes on my own.
After searching for a place to document all of my successes in hopes of creating a reference guide for myself, Isabel Eats was born.

About Isabel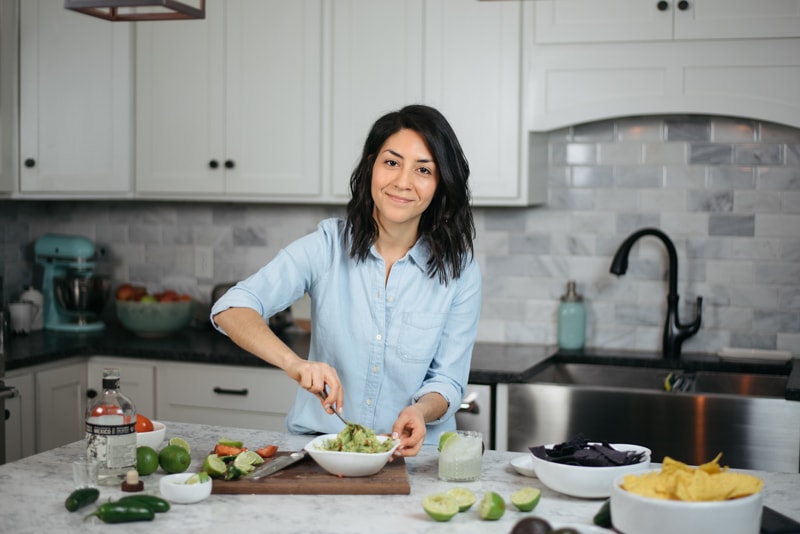 Aside from creating, photographing and eating Mexican-inspired recipes, I also enjoy gardening. I'm a total beginner but growing my own herbs and vegetables in my little front yard urban garden has been so rewarding.
I live with my 6-foot 6-inch partner in crime, John, who loves eating anything covered in peanut butter and chocolate.
I grew up in Oklahoma City and moved away from home to pursue a college degree. I now live in the fabulous City of Pittsburgh, where I went to graduate school and received my Master's in Social Work.
If you're dying to know even more about me, here are 10 things you may not know…
I'm committed to advocating for and raising awareness about food, body image, and exercise issues. I've personally recovered from an eating disorder and I hope to help as many people as I can. You can read more on this topic here.
I strive to eat a well-balanced diet with local, well-raised ingredients when possible (and when the budget allows). What exactly does that mean? I believe that eating in a balanced way means eating more dessert and less veggies sometimes. Or sometimes it means eating more carbs and less protein. It's as much about balancing your mindset as it is about your nutrition. Because when it comes to food, there is no one-size-fits-all. I don't believe in calorie counting, dieting or food restriction.
I'm addicted to podcasts. Pop culture podcasts. Business and entrepreneurship podcasts. Food podcasts. Body image and mental health podcasts. And, of course, Serial.
One of my goals in life is to find a sport I'm good at. I've tried softball, basketball, volleyball, darts, cornhole, golf and some others. No luck yet.
Despite lacking great athleticism for your typical sport, I enjoy lifting and strength training. The book that started it all for me was The New Rules of Lifting for Women. Though there are newer books in the series, it still has great advice, especially for beginners.
Knitting is my jam. As is crocheting, sewing, re-purposing old things I never use, and all the various craft projects that are found on Pinterest.
I love music. Weezer was my first music love and Pinkerton will always be in my top 5 albums of all time.
The Oklahoma City Thunder are the first and only sports team I've followed that I've been emotionally invested in – I've cried after a big loss.
In the photo above I'm wearing contacts, but most of the time, I'm wear my big, black-rimmed glasses. And for some strange reason, people sometimes feel the need to ask me if and when I'm going to get laser surgery to correct my vision. News flash, people – never. I love how I look in my glasses. 🙂 Dork and all.
I love my cats, Charlie and Lucy. You may see photos and videos of them scattered throughout the website. I love them so so much.

Interested in sharing one of my recipes on your site?
Go for it! You're allowed to use one of my photos if you give proper credit by mentioning the name of my blog AND linking back to the original post. You're not allowed to reprint the actual recipe. If you're interested in using more than one photo or reprinting the actual recipe, please get in touch with me by using the contact form found here.
Interested in working with me?
Check out the Work With Me page or take a look at my portfolio for freelance work!
Let's get to know each other. Connect with me on social media!