Jump to Recipe
Easy, healthy and filling Chicken and Green Chile Egg Muffins – ready in only 30 minutes, this on-the-go breakfast is gluten free, low carb and paleo friendly.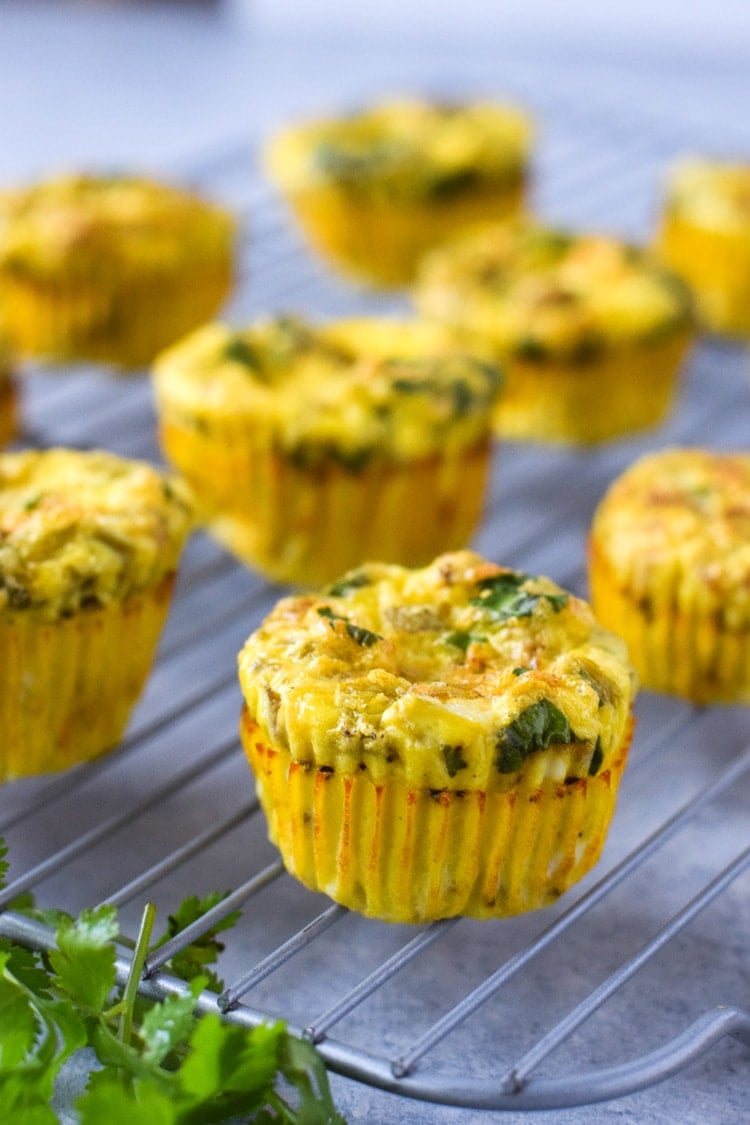 Hello, Monday! It's great to see you again.
Said no one ever.
Okay, that's rude and probably not accurate, but I'm pretty sure many people feel that way. It's not always easy to get back into the work week after a relaxing weekend. Especially one that was as unseasonably warm like we had here in Pittsburgh. Can someone please tell me how it's almost 70 degrees in the middle of February in Pittsburgh? It's crazy town.
But enough about the weather – my goal today is to help you make your Monday mornings as uncomplicated as possible starting with these easy, healthy and filling Chicken and Green Chile Egg Muffins.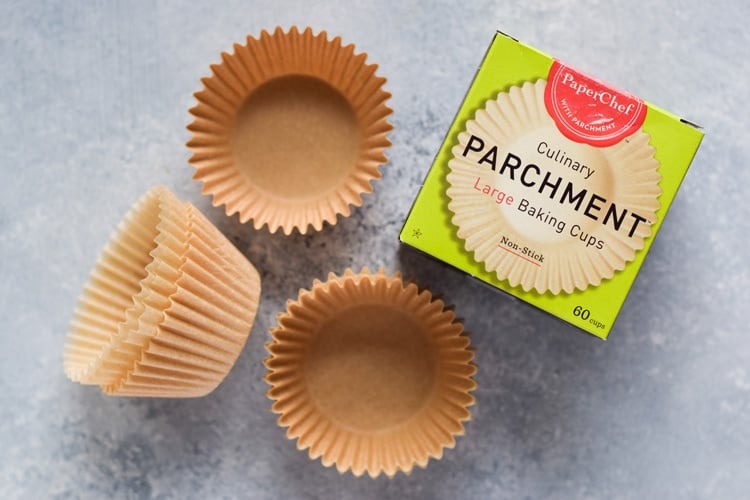 Before we get into the recipe, I want to let you in on a little secret. It took me three tries to get these egg muffins right. During my first two attempts, no matter how much I greased the inside of the muffin cups, they just kept sticking! It was extremely frustrating and a pain in the butt to clean up. I just wanted to give up.
But then I remembered I had some of these parchment paper muffin liners in the pantry and decided to give it one more shot.
And voila! Like magic, it worked! I didn't even have to use any oil whatsoever. I just poured the egg mixture into the parchment paper liners, baked them like normal and they came out perfectly! No stickiness and hardly any cleanup required.
These liners are the best thing ever. I can't recommend them enough. I've been able to find them in stores at Target and Whole Foods, but if you prefer online shopping, you can order them here on Amazon.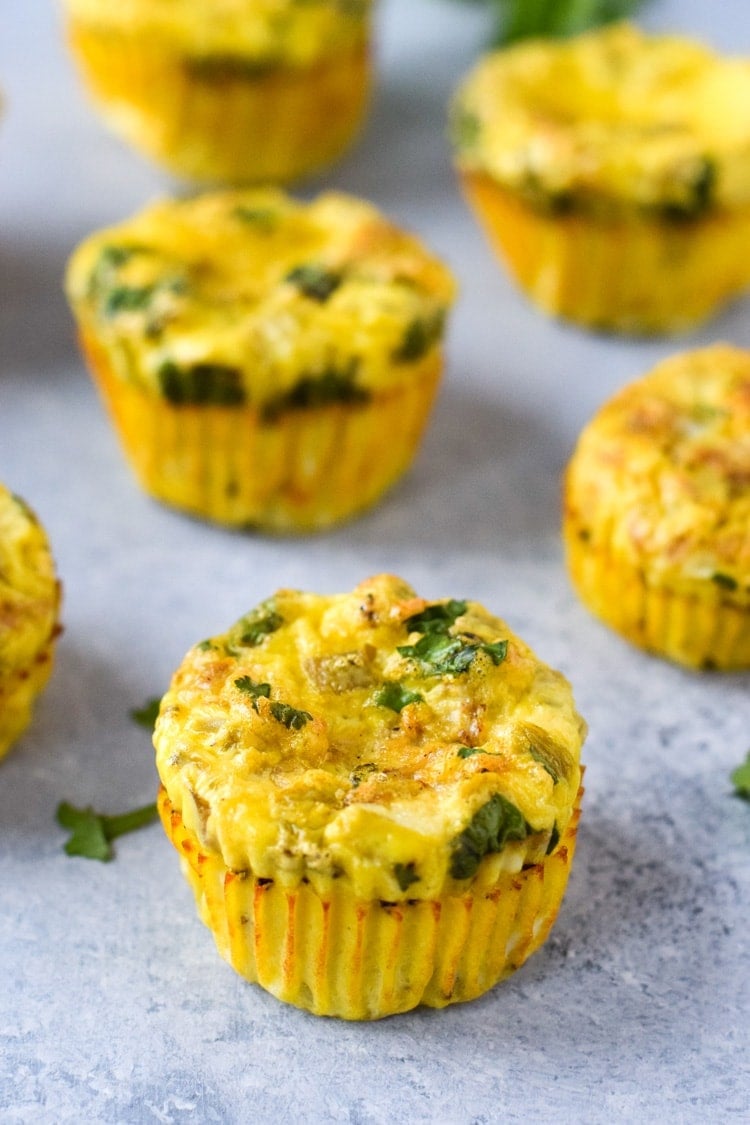 Let's take a look at just how easy it is to make these egg muffins. Here's what you need:
11 eggs
4-ounce can of diced green chiles
salt and pepper
shredded mozzarella
chopped cilantro
cooked shredded chicken (perfect use of leftovers!)
All you need to do is whisk ingredients 1-5 together, pour the mixture into 12 muffin-cups, top with shredded chicken and bake. For this recipe, I used some of the leftovers I had from my Mexican Slow Cooker Chicken Carnitas recipe, but you could use any kind of cooked and shredded chicken you have.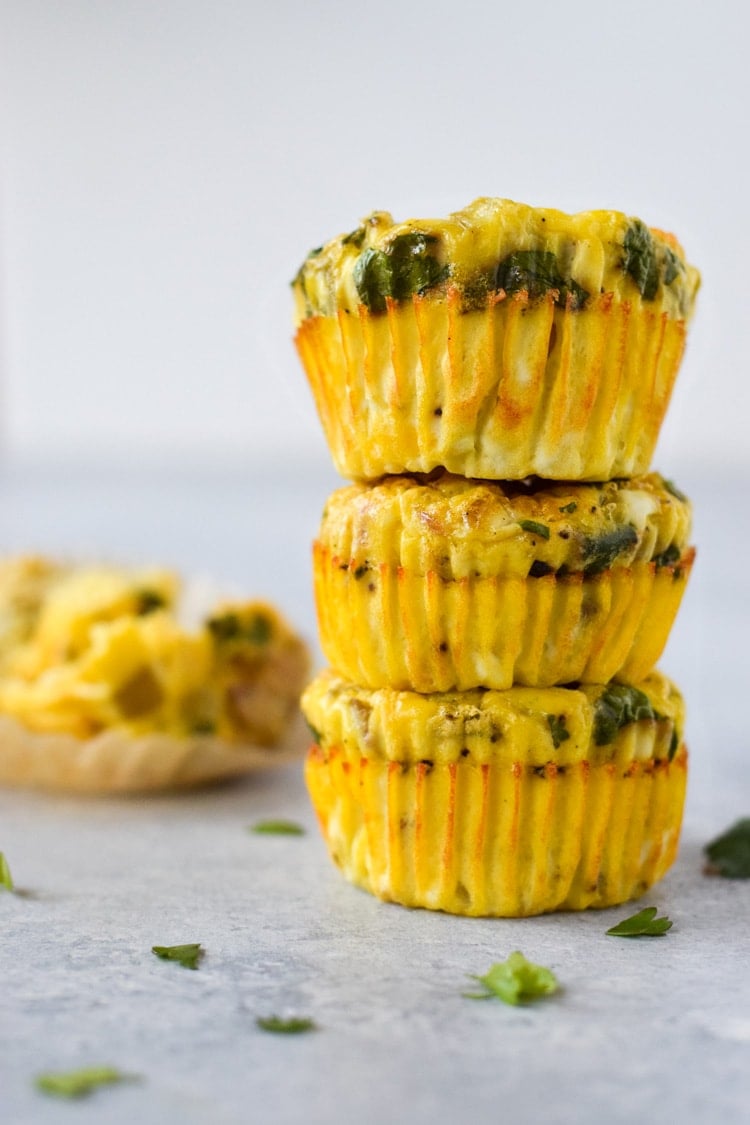 Some of you may be thinking, "What is this breakfast thing you speak of? I don't eat breakfast."
Been there, done that. And it sucks. Skipping breakfast, especially on a Monday, never ends well.
Here's what always happens to me – I don't grab anything before leaving the house because:
a) I'm not feeling hungry thanks to all the pizza I ate the night before
b) I don't have anything I can grab on the go
c) I'm too lazy
The next thing I know, it's 10:30 AM, I'm absolutely starving and frantically searching for something I can eat to hold me over until lunchtime. All I can get my hands on are some tropical-flavored skittles from a candy bowl in the manager's office. #truestory
The whole situation could have been avoided by making a batch or two of these Chicken and Green Chile Egg Muffins on Sunday and eating them for breakfast throughout the week.
Aka – doing a little meal planning.
[convertkit form=4975466]
I know meal planning and prepping can sound overwhelming, like just one more thing you need to get done in order to get ready for the work week. But it can be a lifesaver (and a moneysaver) if you frequently find yourself skipping breakfast or stressing out about spending too much money at lunch every day. I totally get it.
So to help make things a little easier, I created this simple meal planner printable that you can use to write out any meals you want to make throughout the week along with any grocery items you need to buy. Nothing crazy or strict – it's not a meal plan. Just a simple way to stay organized in the kitchen.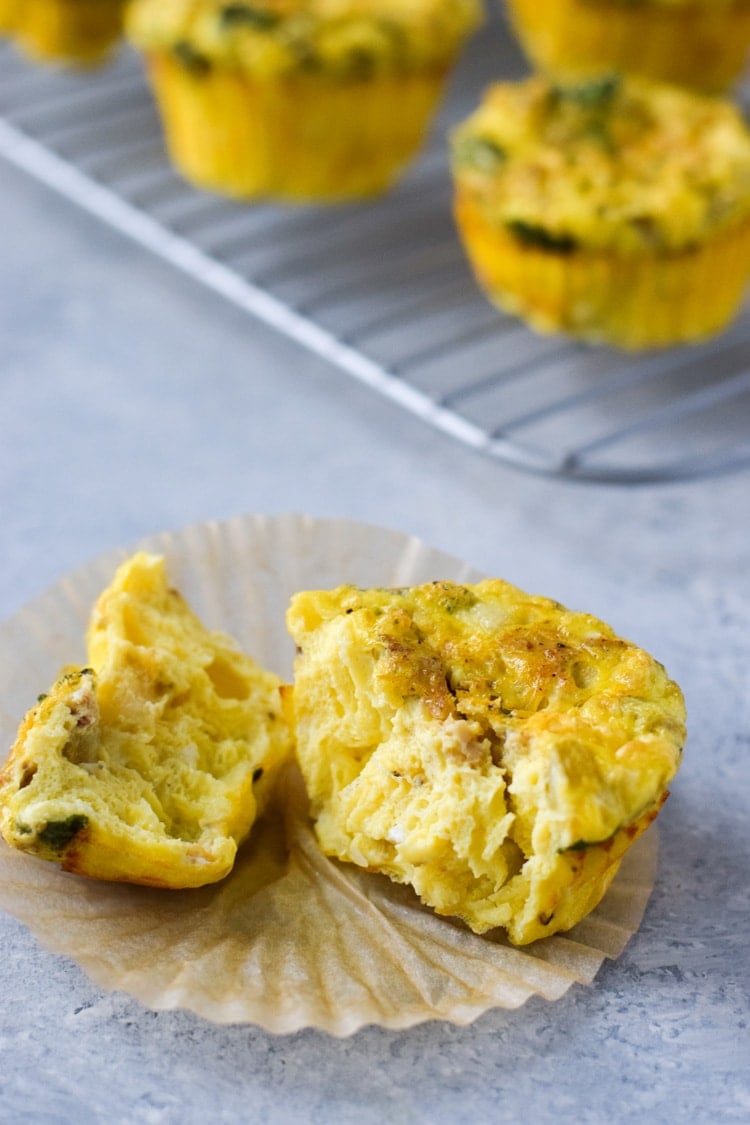 Prep: 10 minutes
Cook: 20 minutes
Total : 30 minutes
Easy, healthy and filling Chicken and Green Chile Egg Muffins - ready in only 30 minutes, this on-the-go breakfast is gluten free, low carb and paleo friendly.
Ingredients
11 large eggs
1 4-ounce can of green chiles
1/2 teaspoon salt
1 pinch freshly ground black pepper
1/4 cup mozzarella cheese, shredded
1/4 cup cilantro, chopped
1/2 cup cooked and shredded chicken
Instructions
In a large bowl, whisk together eggs, green chiles, salt, pepper, mozzarella cheese and cilantro. Pour egg mixture evenly into 12 muffin cups.

Top each muffin cup with shredded chicken and bake in the oven for 20 minutes.

Remove from oven and let rest for at least 5 minutes. Enjoy!
Nutrition Information
Serving: 1egg muffin Calories: 93kcal (5%) Carbohydrates: 1g Protein: 9g (18%) Fat: 5g (8%) Potassium: 67mg (2%) Vitamin A: 300IU (6%) Vitamin C: 2.5mg (3%) Calcium: 40mg (4%) Iron: 0.9mg (5%)
Photography shoot outtakes
Lucy the cat just waiting to pounce on the egg muffins. However, it's totally my fault for taking photos right next to the cat tree. Oops.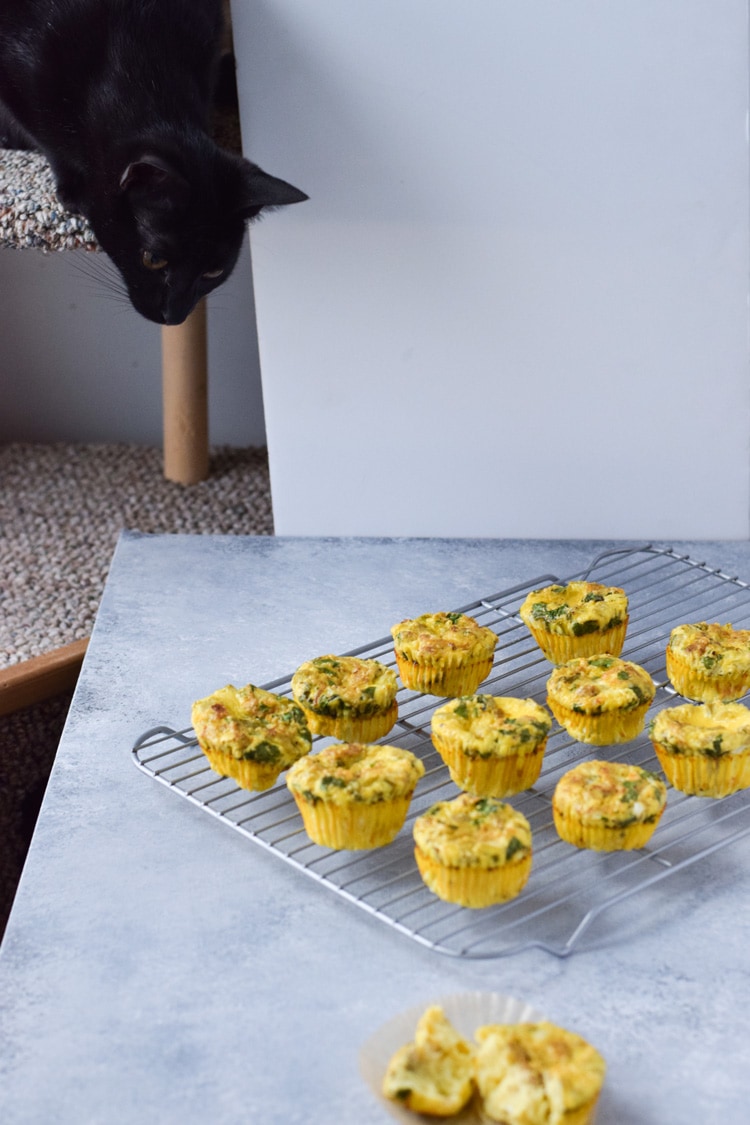 This page contains affiliate links. If you make a purchase after clicking one of my links, I may receive a small commission. The price of the item stays the same and any money I make goes to supporting this blog. I only endorse products and services that I fully believe in. Thanks for your support!