This thick and slightly tangy Mexican crema adds the perfect touch of creamy richness to many Mexican dishes. Drizzle it on tacos, tostadas, enchiladas and anything spicy to tone down the heat!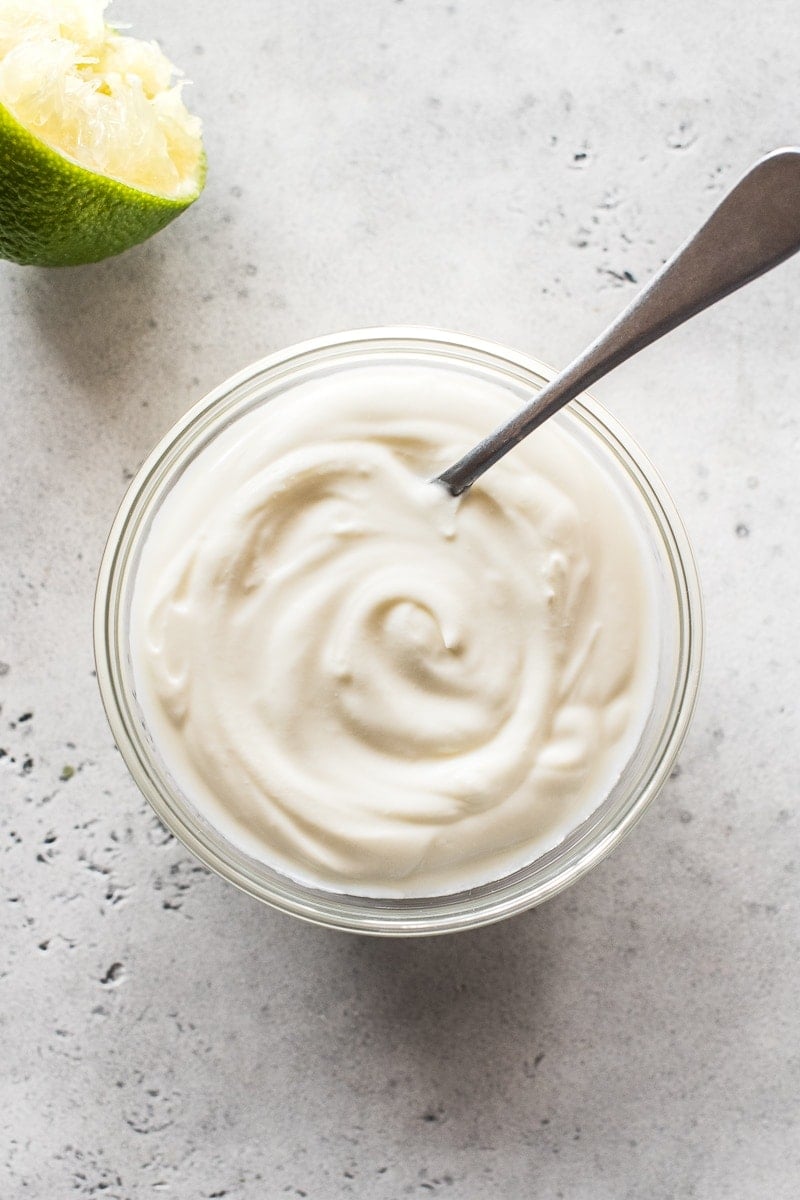 If you're looking for the ultimate finishing touch to add to any Mexican dish, a drizzle and a dollop of Mexican crema will do the trick! Most people are familiar with crema's American cousin, sour cream. If you've never tried the real deal crema Mexicana, then get ready because you are in for a treat!
What is Mexican Crema?
Mexican Crema is a creamy and slightly tangy condiment very similar to sour cream. It's thicker and richer than American sour cream, but not as thick and rich as French crème fraîche.
It's often used as a finishing touch to Mexican dishes like tacos, enchiladas and mixed into soups. In addition to adding great flavor, it also helps tone down the heat and spiciness of chiles used in Mexican cuisine.
What's the difference between Mexican crema and sour cream?
Sour cream has a fat content of about 20%, is a bit more acidic in flavor and is fairly thick. It also tends to curdle easily when used in hot preparations.

Mexican crema has a higher fat content of about 30%, isn't quite as sour and is a lot thinner. It doesn't curdle which makes it perfect for mixing into hot dishes and adding some richness.
What's a good substitute for Mexican crema?
The best substitute is crème fraîche. You can use it as is or mix it together with a bit of lime juice to get it to a thinner consistency that resembles crema.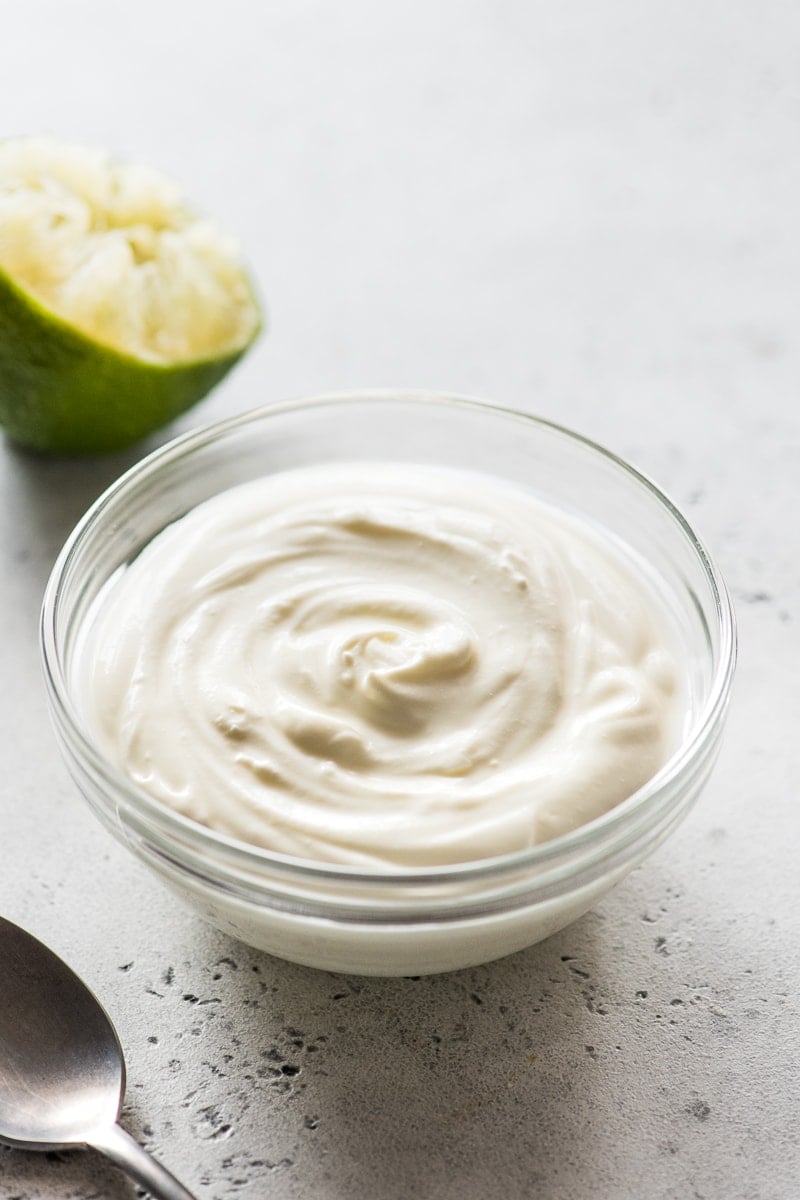 How to Make Mexican Crema
To make at home, all you need are 4 simple ingredients:
heavy cream
buttermilk
lime juice
salt
Start by combining 1 cup of heavy cream and 2 tablespoons of buttermilk in a glass jar or bowl. Cover tightly with a lid or plastic wrap and let it sit on the counter or someplace warm for 12-24 hours. Don't worry about it spoiling – the acid in the mixture prevents it from going bad!
I let mine sit for 24 hours on the top of the refrigerator and it was beautifully thick the following day. Once it has thickened, mix in 1 tablespoon of lime juice and a pinch of table salt. Stir together and serve!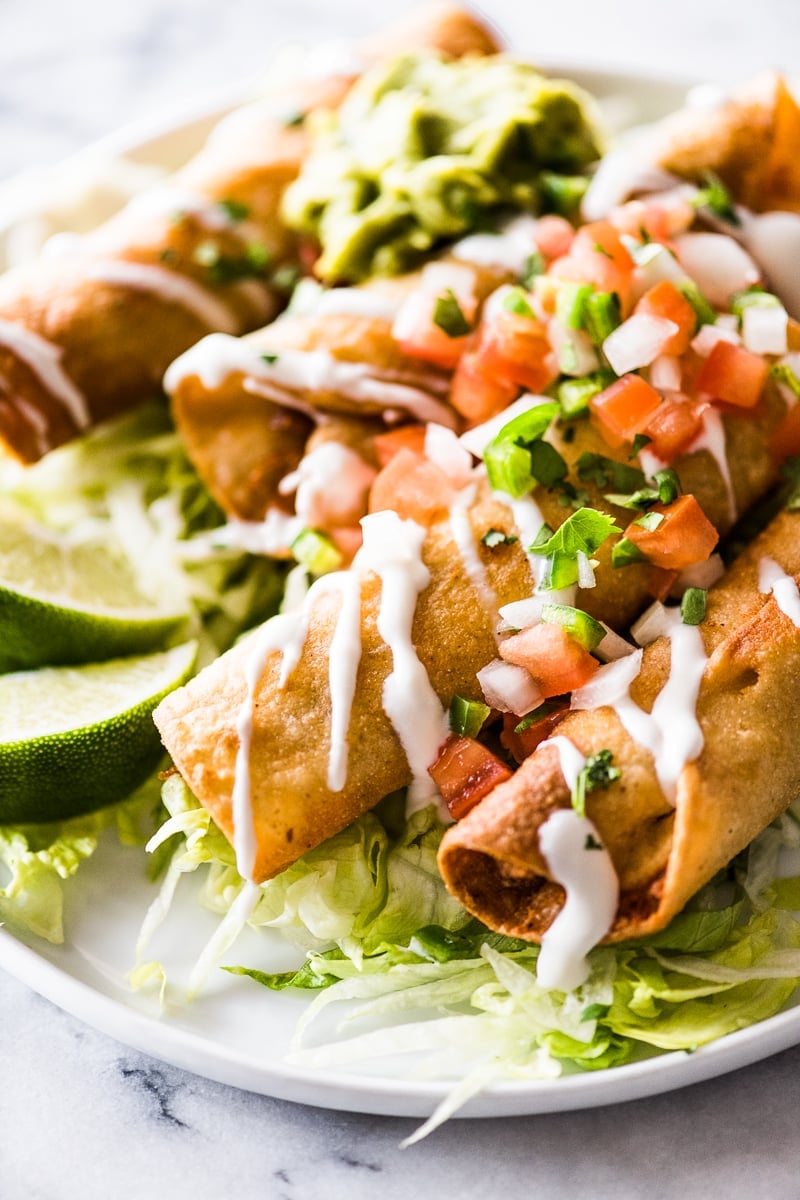 Ways to use Mexican Crema
You can use Mexican crema as a topping just like you would use sour cream. You can also mix it into soups, stews and chilis to add some richness and help tone down the heat in some Mexican dishes. Here are a few recipes that would be perfect with a drizzle or a dollop:
Ingredients
1

cup

heavy cream

2

tablespoons

buttermilk

1

tablespoon

lime juice

(about the juice of 1/2 lime)

1/8

teaspoon

table salt
Instructions
Add heavy cream and buttermilk to a small bowl or glass jar. Stir together to combine.

Cover tightly with plastic wrap or a lid and let sit in a warm spot for 12 to 24 hours*.

Add lime juice, salt and mix until well combined.

Serve immediately or cover and store in the fridge for up to 2 weeks.
Isabel's Tips
*I let mine sit for 24 hours on the top of the refrigerator and it was beautifully thick the following day. However, I made mine in the winter when the house is on the colder side. If you make this in the summer, you may only need to let it sit out for 12-18 hours.
The crema tends to thicken up the longer it sits in the fridge. If it becomes too thick for your liking, you can thin it out by mixing in a splash of lime juice before serving.
Nutrition
Serving:
1
serving
Calories:
105
kcal
Carbohydrates:
1
g
Protein:
1
g
Fat:
11
g
Saturated Fat:
7
g
Cholesterol:
41
mg
Sodium:
52
mg
Potassium:
27
mg
Sugar:
1
g
Vitamin A:
437
IU
Vitamin C:
1
mg
Calcium:
24
mg
Did you make this recipe?
Leave a comment below and tag @isabeleats on social media!