What are pepitas? Are they just pumpkin seeds? I'm so glad you asked! Learn more about the difference between the two and how to use them in your cooking.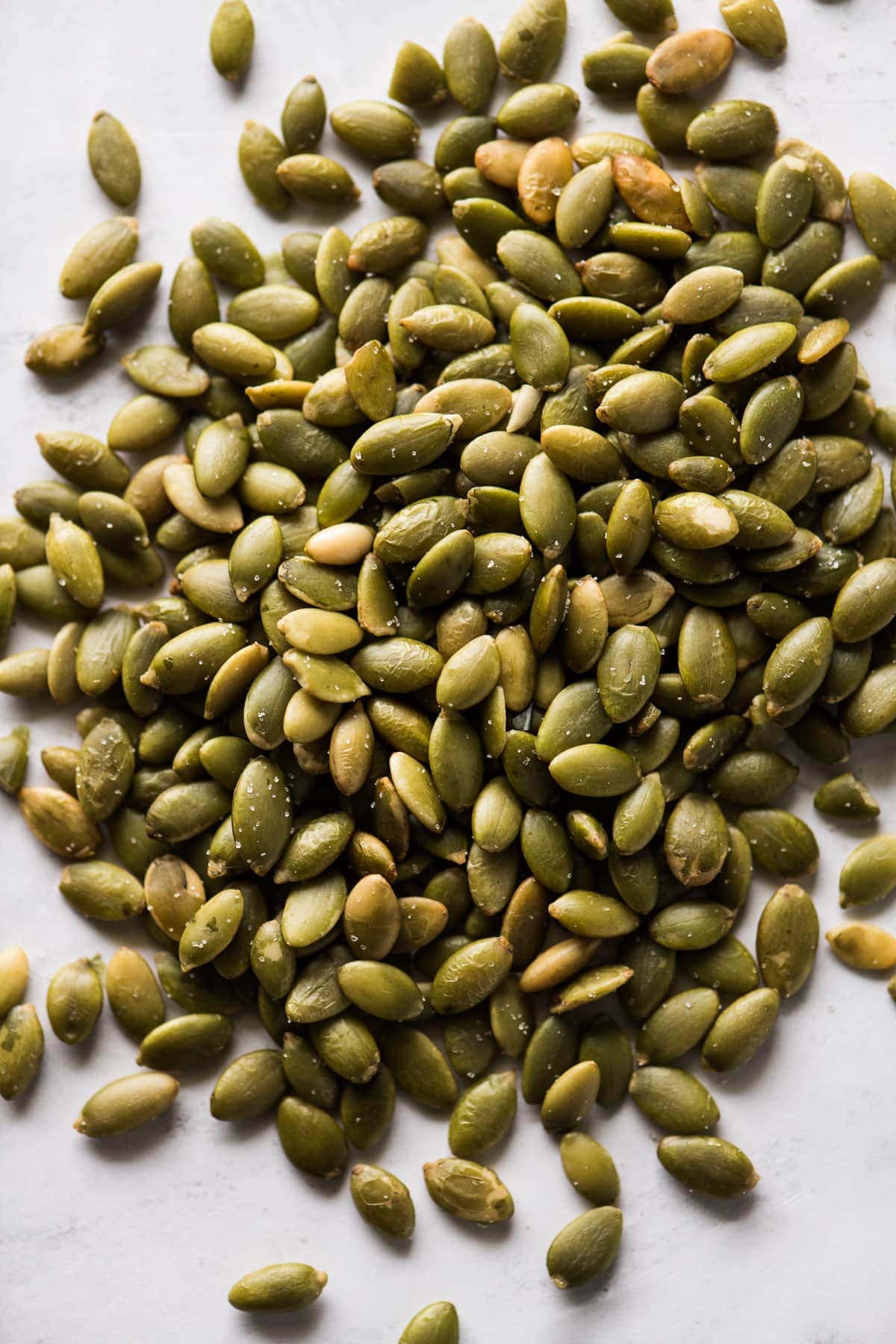 What are pepitas?
Pepitas, or pumpkin seeds, are a common ingredient in Mexican cuisine and are often sold in outdoor markets all across the country.
It's important to note that while pepitas are pumpkin seeds, not all pumpkin seeds are pepitas. 
The name pepitas means "little seeds of squash" in Spanish. They come from a specific pumpkin variety with a hull-less seed known as Stryian or Oil Seed pumpkins.
You can grow them the way you would grow any other pumpkin. Additionally, the flesh can be used to make pumpkin puree and like other varieties, the pepitas also roast well. You'll notice the difference in appearance as soon as you open the pumpkin. They are not the big white seeds you find inside carving pumpkins. 
The seeds from typical pumpkins have hulls and are not as tender. They can't be used in the same way as pepitas. While you could laboriously remove the hulls from the exterior of any kind of pumpkin seeds, you still won't end up with the flavor of pepitas.
Pepitas are thin-skinned and green with a mild sweet flavor. They also contain a lot of oil. Because of this, they can be pressed for oil that is used in cooking.
Uses for pepita seeds
Pepitas are often eaten as a snack, but also make an inexpensive substitute for pine nuts and taste great in recipes like pesto.Additionally, they can be added to other foods. Once roasted and seasoned, they taste great as a garnish on salads or as an addition to granola. Pepitas add a depth of flavor and texture to salsa and dips. They can even be made into seed butter for those who can't eat nuts.
They're a gluten free, high fat snack that fits with paleo and keto diet plans. Pepitas are a great solution to add a healthy crunch to almost anything.
Try some of these uses for pepitas in your cooking: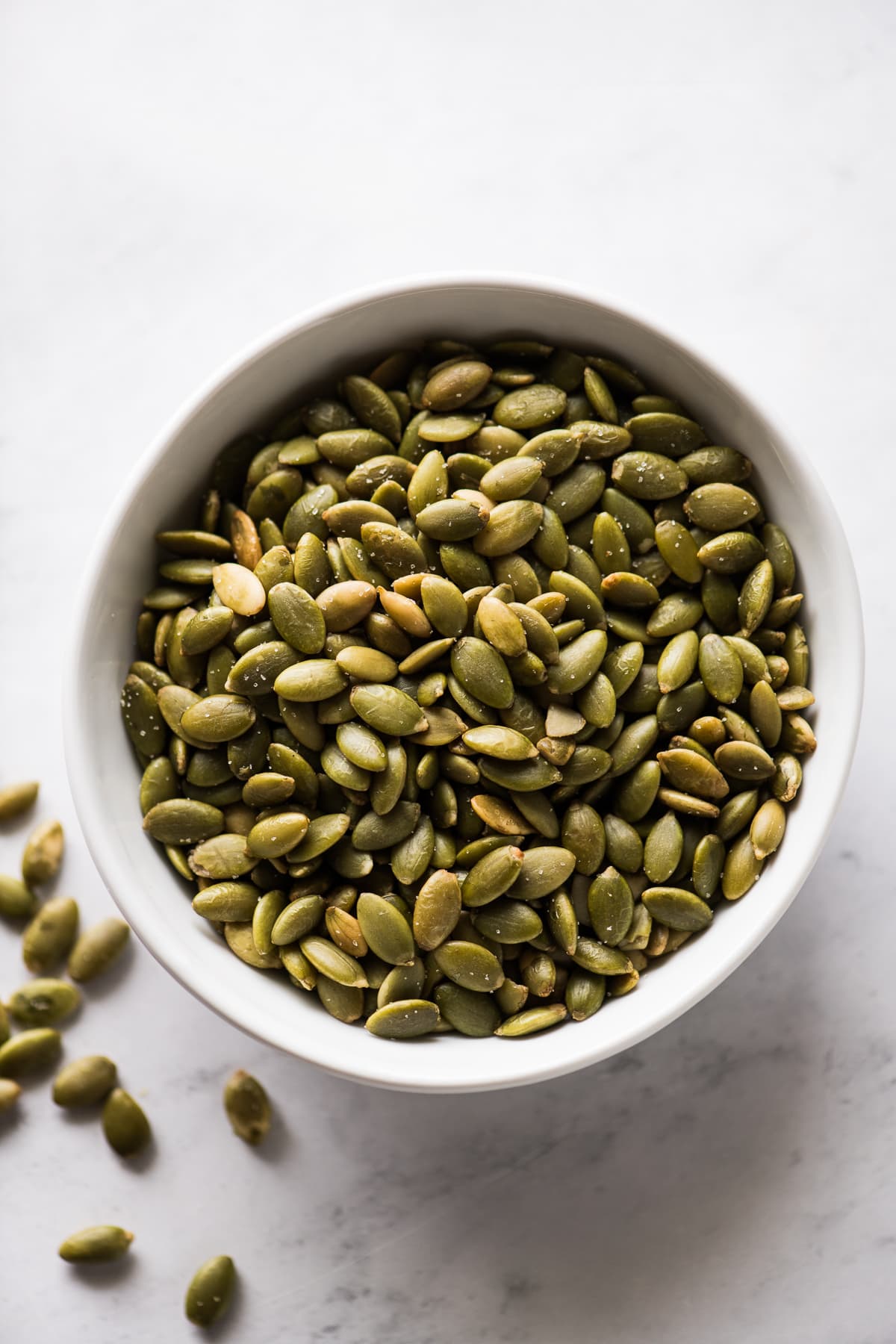 Buying pepitas
When you purchase pepitas, you'll be able to find them raw as well as roasted. The roasted variety are seasoned and ready to eat as a snack or to use as a garnish. Also, it is easy to roast and season the raw seeds yourself. 
Most grocery stores will carry pepitas, but you can buy them online as well. Since they're shelf-stable, it's really easy to incorporate them into your diet.
Once opened, they'll last up to three months in the pantry or up to six months in the refrigerator. Because of their high oil content, they're best stored away from heat and light in a sealed container. 
Nutrition and health benefits
Pepitas are low in calories, but packed full of nutrients. A single serving provides:
Heart healthy fats
Protein
Iron
Zinc
Manganese
Magnesium
Antioxidants