Jump to Recipe
These easy to make Cinnamon Honey & Fig Scones are sweetened with honey, cinnamon and filled with black mission figs. Great for breakfast, brunch or dessert!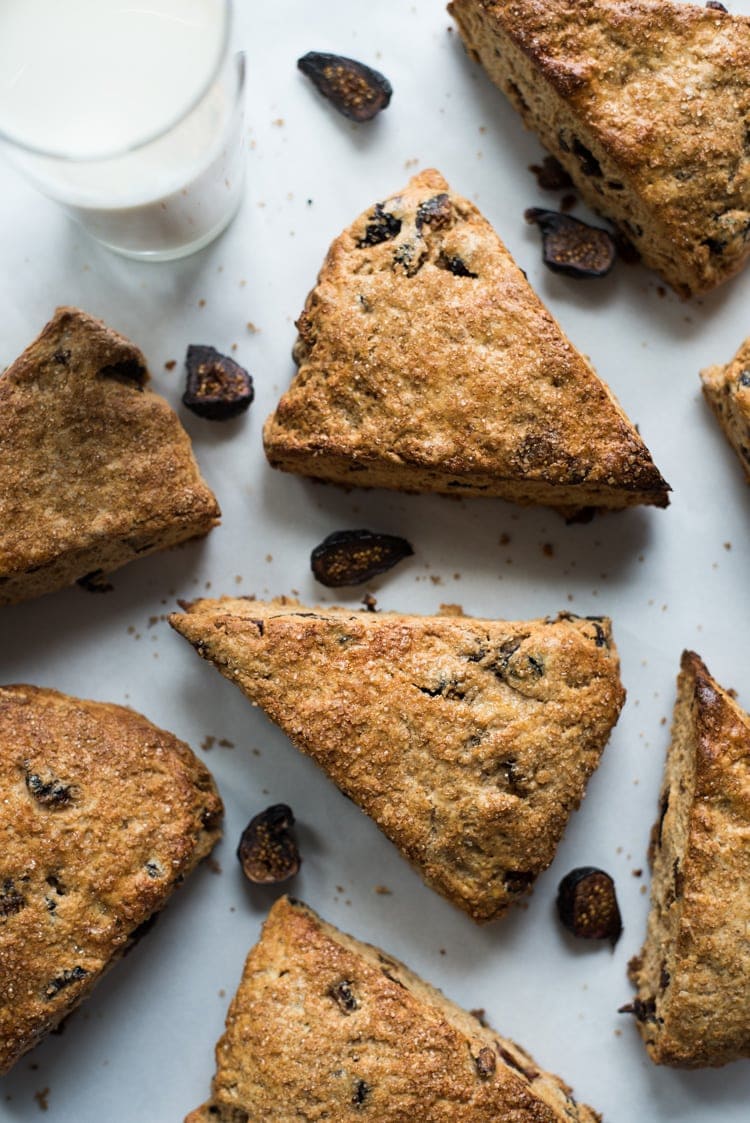 Remember when I've mentioned not knowing how to bake like 10 gajillion times on the blog in the past?
Yeah. I think that phase of my life is officially over because these scones turned out ah-mazing.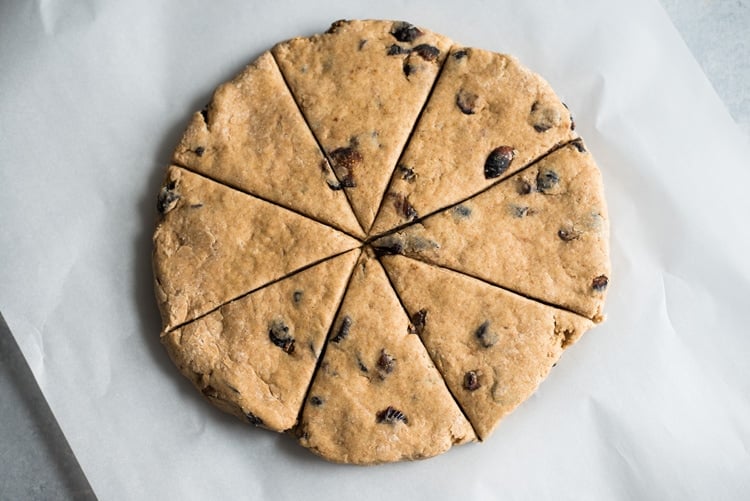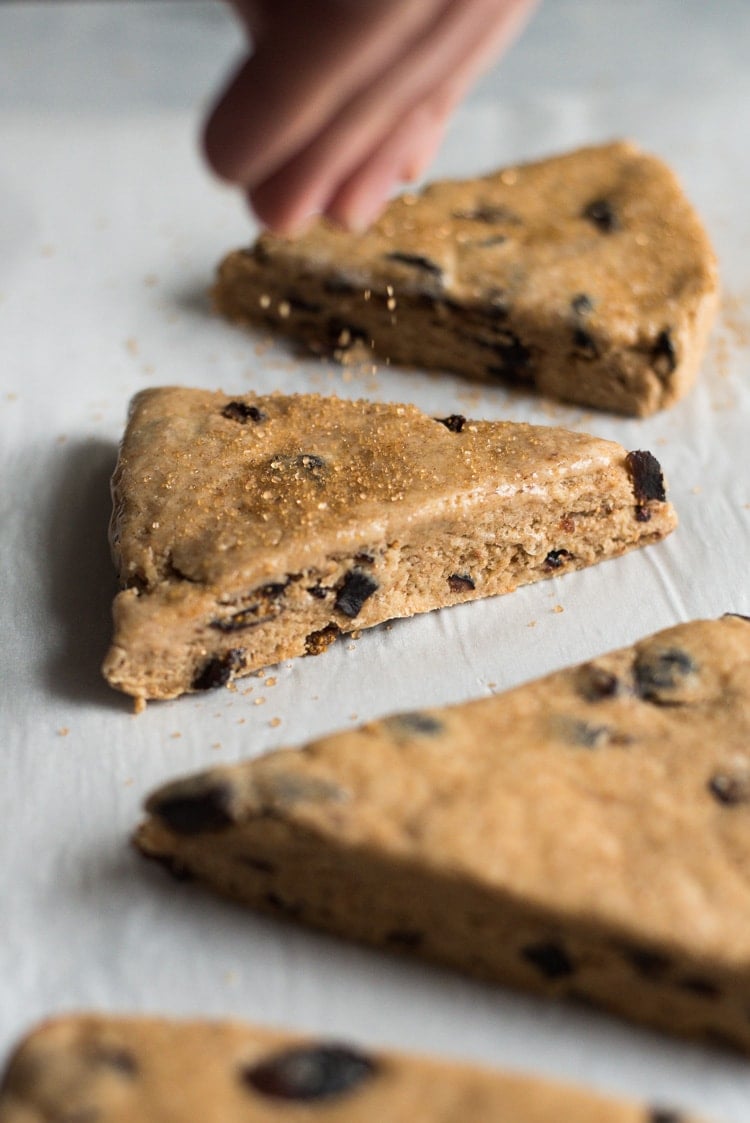 A couple of weekends ago, I had a really strong urge to step out of my comfort zone and shake things up a bit with my food. So I thought about what made me uncomfortable in the kitchen and intentionally decided to jump in.
That one thing? Baking.
Baking and making desserts has always been intimidating to me. It was the whole "baking is a science" thing that just turned me off.
People say that as if it's comforting, but little do they know that I was totally clueless in my middle school science class. I had no idea what was going on! I literally just memorized a few facts and definitions and acted like I understood.
So that's what I decided to do with baking – fake it 'til I make it.
I sat down, opened up a handful of cookbooks and my favorite blogs, read and began studying.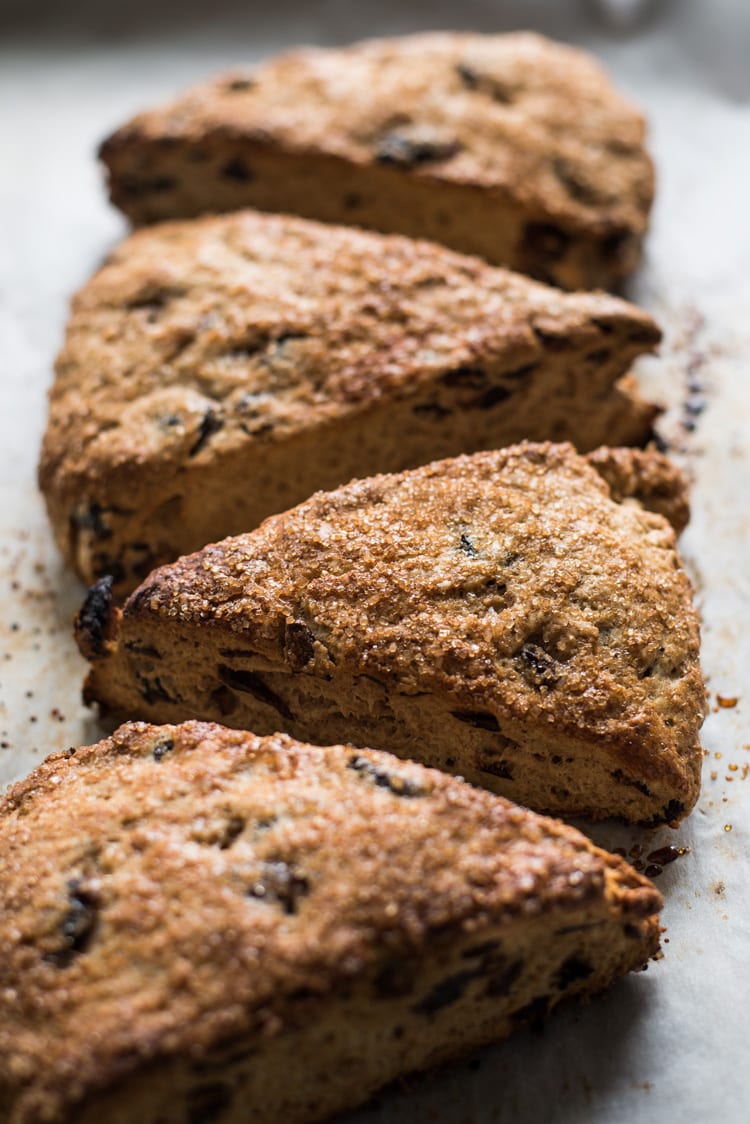 The best part about this whole baking stuff? Experimenting and playing around with different flavor combinations.
This scone recipe has a good amount of cinnamon and chopped figs in it (Mexican flavors!) that are warm and comforting, perfect for weekend breakfasts and brunch.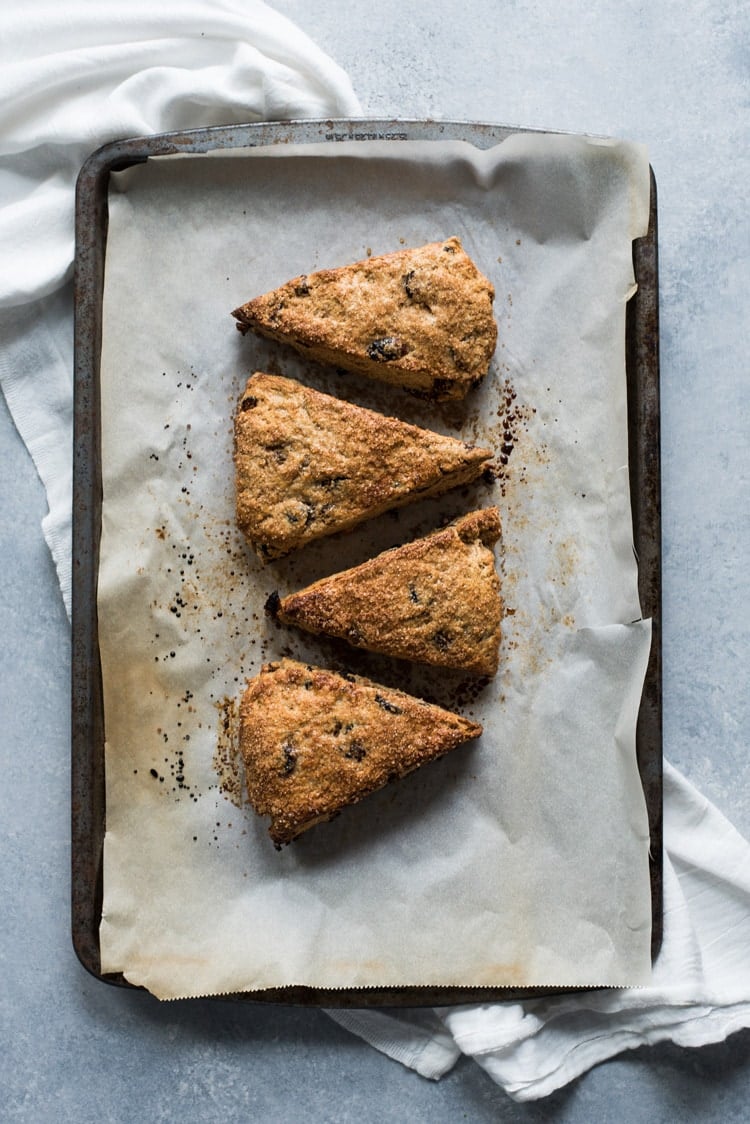 Those glistening little crystals on top of the scones? That's turbinado sugar. I bought some for the first time and I'm obsessed.
One of these Cinnamon Honey & Fig Scones with a glass of cold milk or hot coffee in the morning = perfection.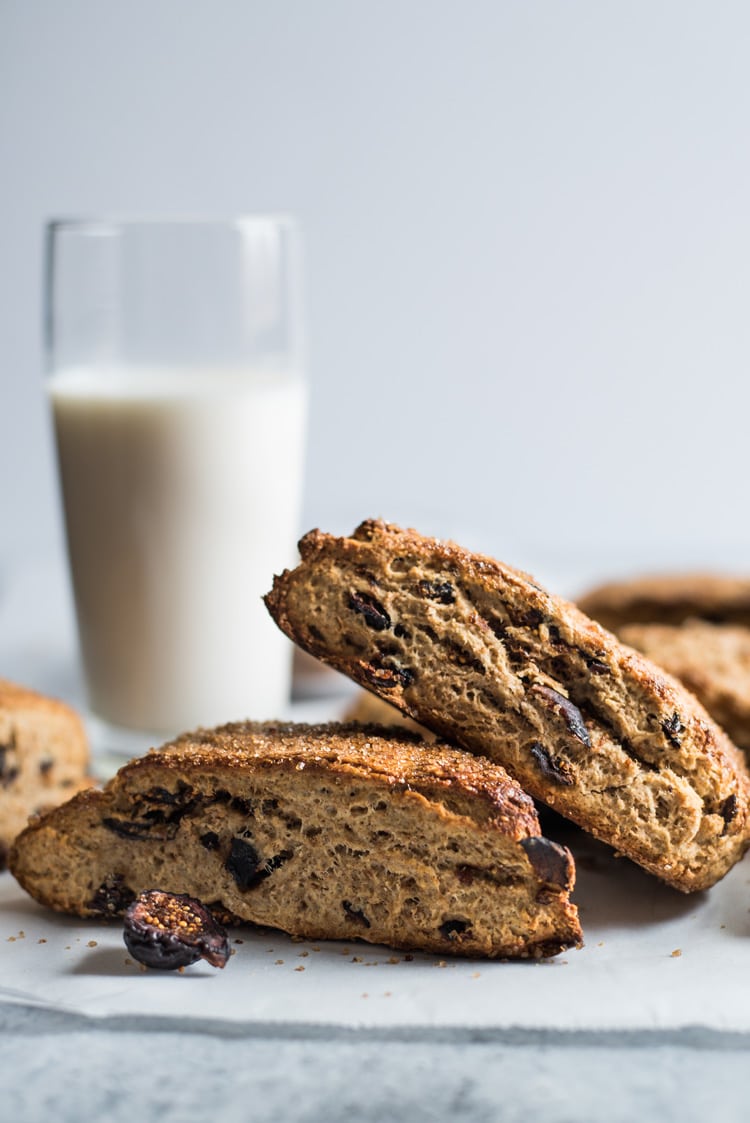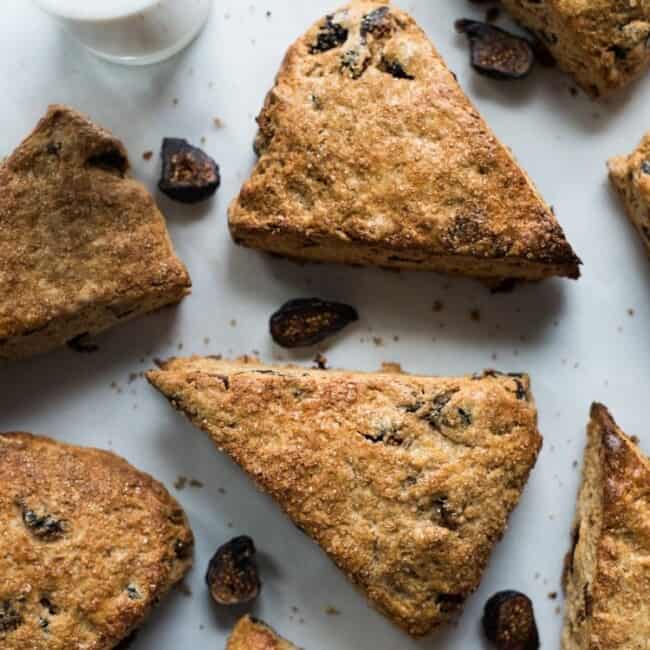 Prep: 25 minutes
Cook: 15 minutes
Total : 40 minutes
These easy to make Cinnamon Honey & Fig Scones are sweetened with honey, cinnamon and filled with black mission figs. Great for breakfast, brunch or dessert!
Ingredients
4 tablespoons unsalted butter
2 cups all-purpose flour
1 cup whole wheat flour
2 teaspoons ground cinnamon
3/4 teaspoon salt
1 tablespoon baking powder
2 large eggs
1/3 cup honey
1/2 cup fat free sour cream
1 cup dried black mission figs, chopped (about 6 ounces)
1 large egg white
turbinado sugar, for topping
Instructions
Place the butter in the freezer to get it super cold and firm.

In a small bowl, whisk together the eggs, honey and sour cream. Set side.

In a large bowl, mix together the all purpose flour, whole wheat flour, ground cinnamon, salt, and baking powder. Stir in the chopped figs.

Remove the butter from the freezer and grate it onto the flour mixture. Using your hands, work it into the flour mixture by squeezing the ingredients in between your fingers to help bring everything together. Work as quickly as you can until you achieve a crumbly texture.

Add the wet ingredients into the flour mixture and mix with a fork until combined.

Transfer the dough onto a large sheet of parchment paper. Using a rolling pin, roll it out to into a thick circle about 8 to 10 inches wide. Place the dough into the freezer for 15 minutes. While chilling, preheat oven to 425 degrees.

Remove the dough from the freezer and cut it into 8 wedges with a pizza cutter.

Carefully pick up and space out scones onto 2 baking sheets – 4 scones on each.

Brush the tops of each scone with egg whites followed by a sprinkling of turbinado sugar.

Bake in oven for 15 minutes or until the tops are golden brown. Enjoy!