Jump to Recipe
This easy Avocado Egg Bake (or Baked Eggs in Avocado) makes for a filling grab-and-go breakfast or to enjoy on the side for brunch. All you need are avocados, eggs, and your favorite toppings!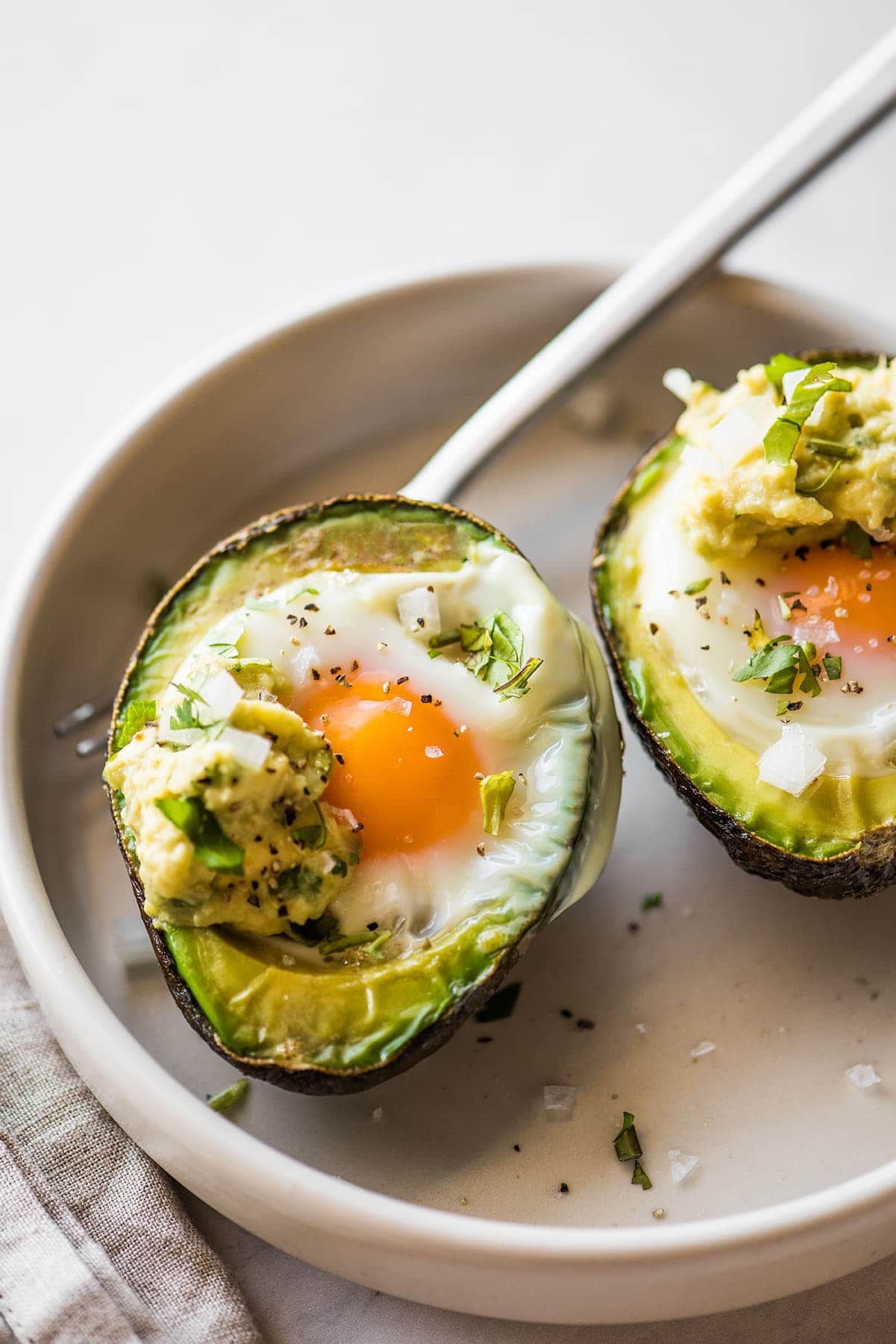 These baked eggs in avocados are a delicious way to start your day! Small avocado boats filled with baked eggs are creamy, soft, and loaded with all the good stuff to start your day on the right foot. They're an easy grab-and-go option for weekdays or weekend brunch.
This isn't my first time at the egg bake rodeo. I've made egg cups in muffin tins with a variety of flavors, cracked eggs into bell peppers, and even stuffed them into ham with chile peppers for a bit of a kick! We all know eggs are versatile, but when stuffed and baked with meat, cheese, and vegetables, they become a quick and satisfying breakfast.
You can load these baked eggs in avocado with anything you like. Keep it simple with crumbles of Cojita cheese and cilantro or spice it up with slices of jalapeño and radishes. They're easy, flexible, and full of flavor!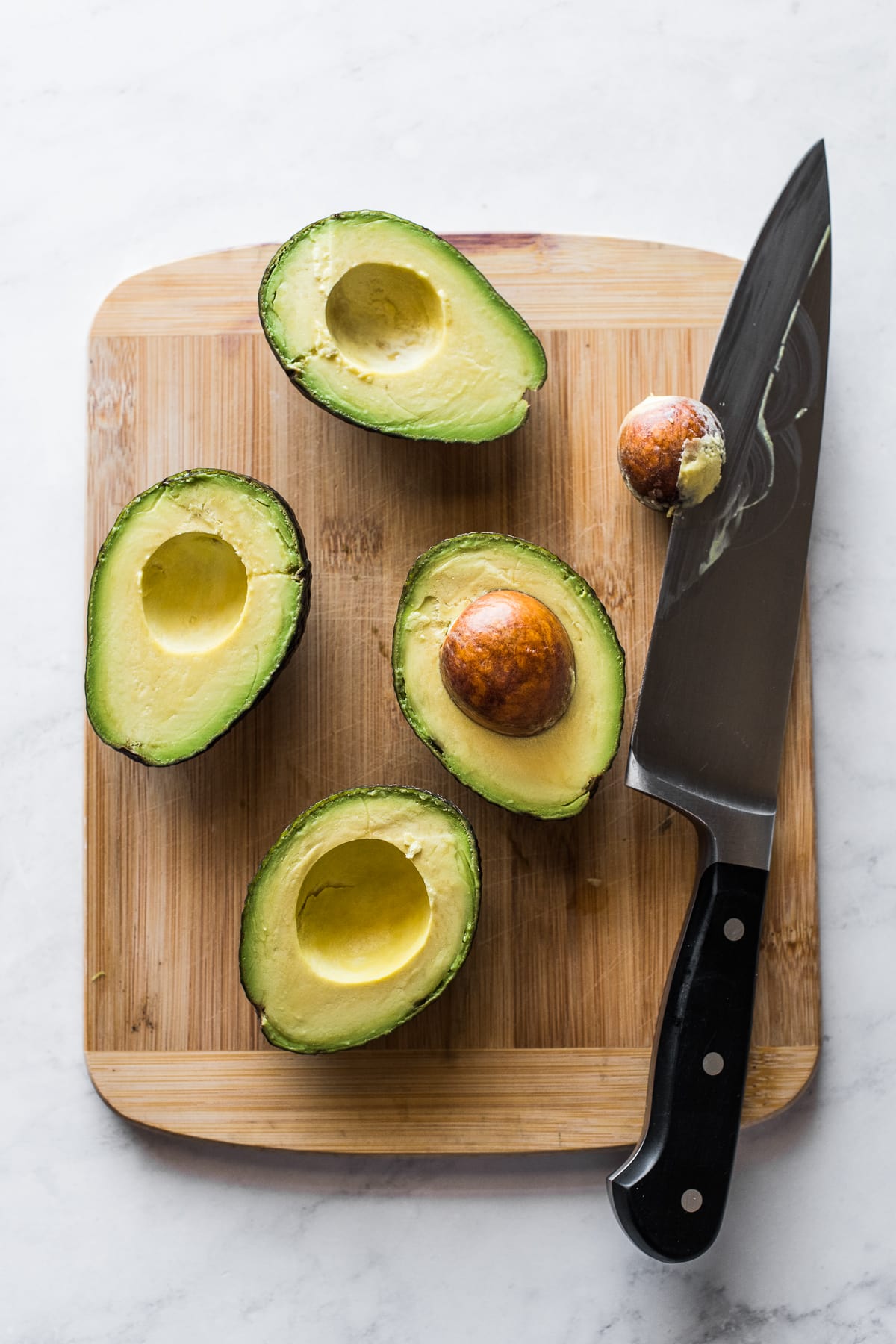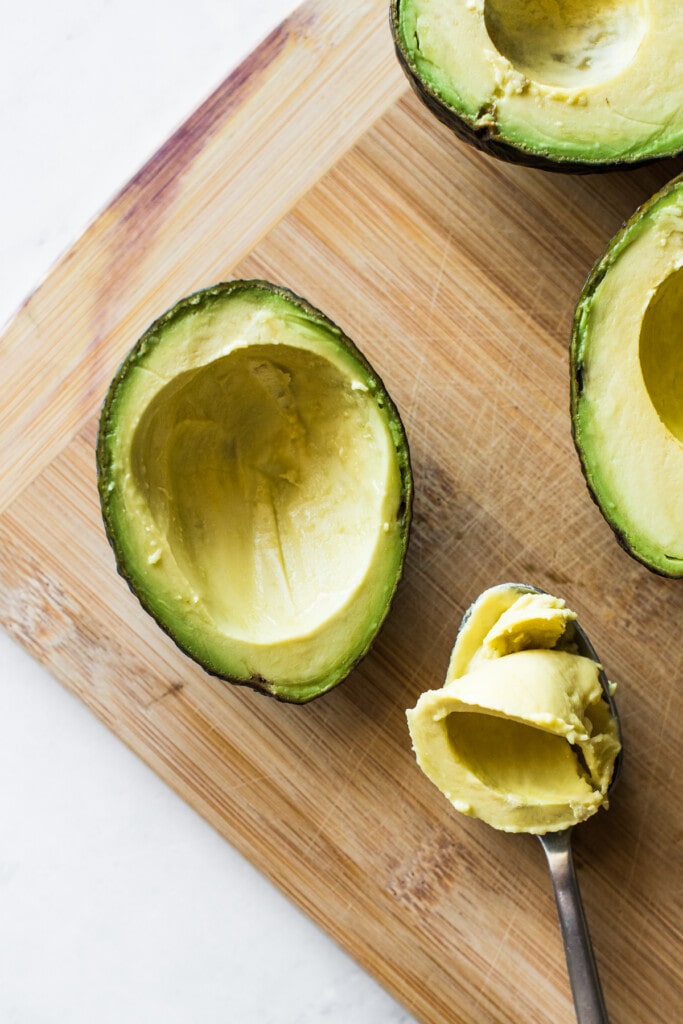 How to Make Baked Eggs in Avocados
Prepare the avocados and filling: Slice the avocados in half. Discard the pit, then scoop out some of the avocado "flesh" from each half and place it in a bowl.
Add the eggs and bake: Place each avocado half in a muffin tin to help keep them upright. Crack an egg into each half and bake.
Make the filling: While the avocados are baking, grab the bowl with the scooped out avocado and season with the salt, pepper, and lime juice. Mix it together until it turns into a mash. Taste and season with more salt if necessary.
Add your toppings and enjoy: Remove the baked avocados from the oven. Sprinkle extra seasoning on top, then garnish with the mashed avocado and your other toppings.
Avocado Egg Bake in the Instant Pot
It's actually quite easy to use an Instant Pot to make the avocado egg bake. Prepare the avocados as normal, then pour 1 cup of water into the Instant Pot. Place the avocado halves into a steaming basket, lower the basket into the pot, then crack an egg into each half.
Seal the lid and make sure the vent is sealed. Cook on Manual High for 4 minutes. Quick release the pressure once it's done, then remove the lid, add your toppings, and enjoy!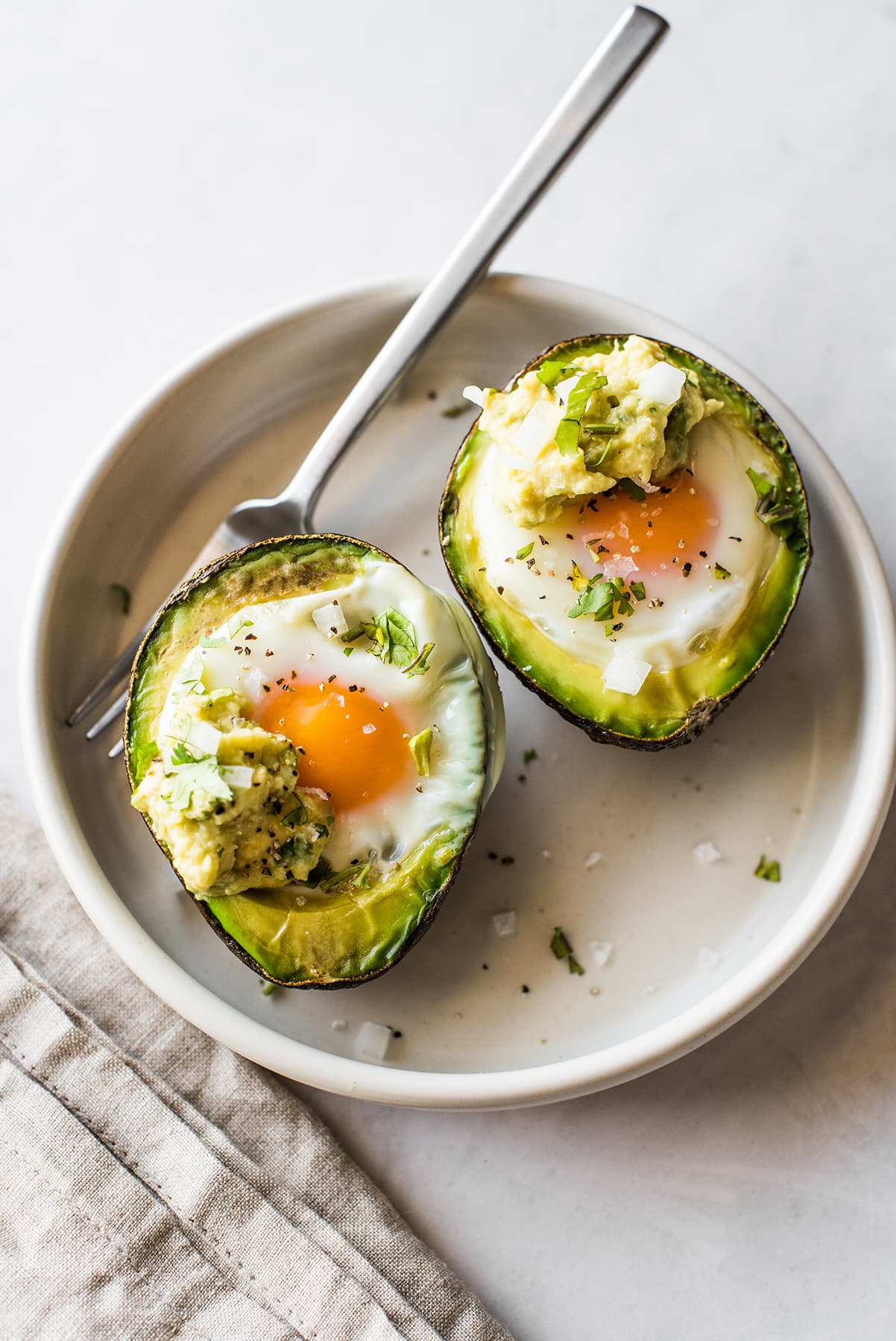 Can baked eggs in avocados be made ahead of time?
It's best to dig into your avocados and eggs as soon as they come out of the oven. Storing and reheating can overcook the eggs, make them taste rubbery, and turn the avocado brown. Instead, prep your toppings ahead of time and keep them in separate containers in the fridge until you're ready for breakfast.
That being said, if you have leftovers you can still store them in an airtight container in the fridge and heat them up in the microwave when you're ready to eat. Just be aware that the texture of the eggs and avocados won't be the same.