This popular salty and crumbly cheese is used in many Mexican recipes to enhance savory dishes. Try it on tacos, enchiladas, tostadas and soups!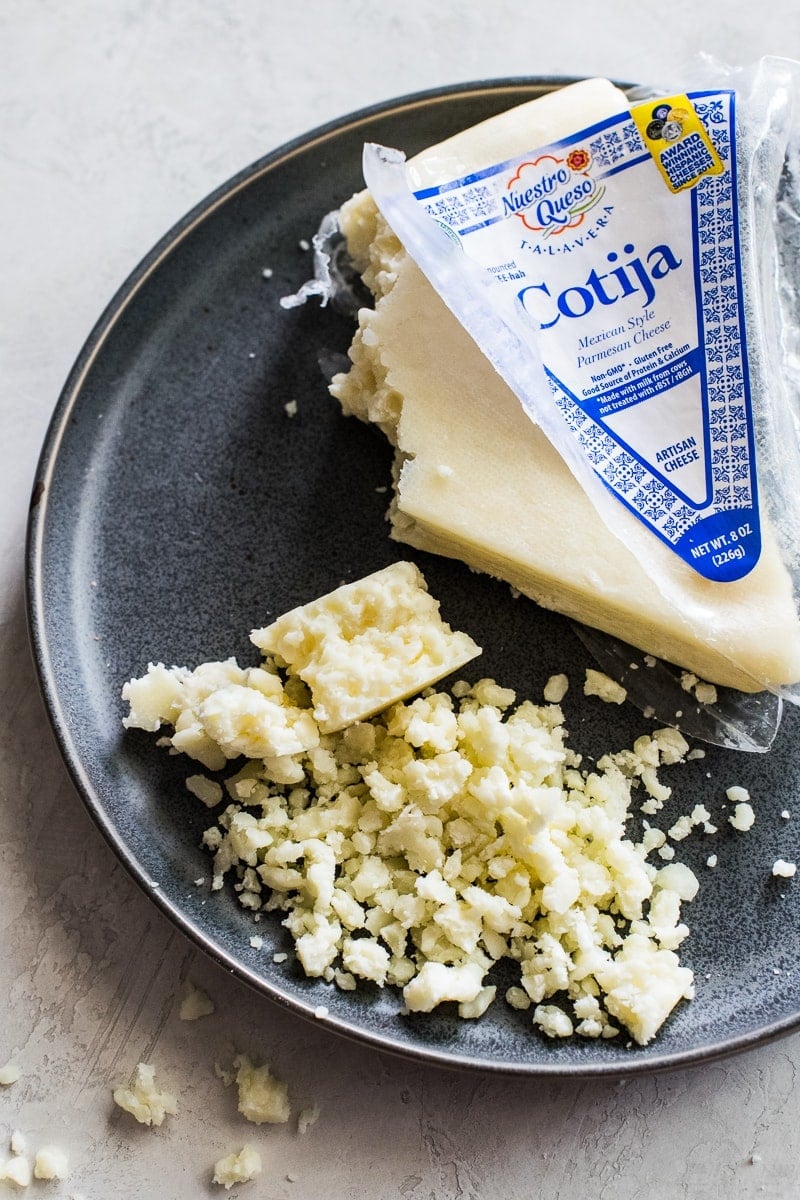 If you like a good salty, crumbly cheese, then you're going to love the popular Mexican cotija cheese! I use it all the time in my recipes and it's one of my favorites.
What is cotija cheese?
Cotija is a Mexican cheese made from cow's milk that's salty in flavor and crumbly in texture. Named after the town of Cotija in the state of Michoacan, cotija cheese comes in two different types – fresh and aged (or añejo).
Though both types are relatively salty, the fresh version is soft while the aged version is much harder, similar to Parmesan.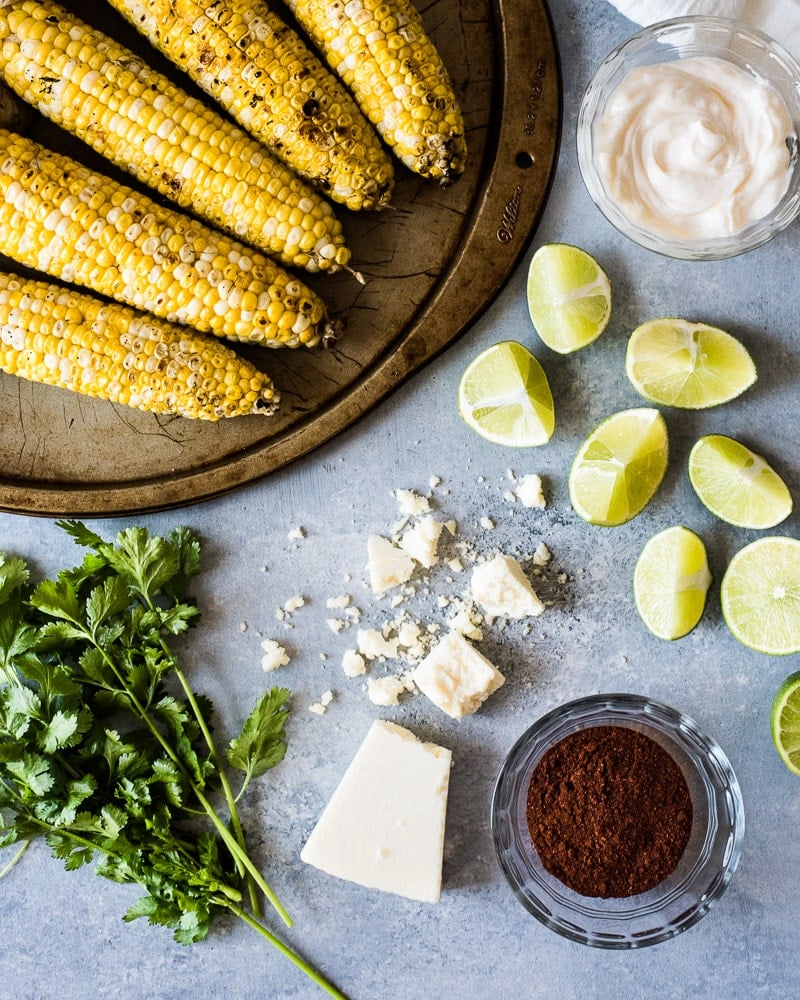 Cotija cheese in Mexican cooking
Cotija cheese doesn't melt, so it's often used in Mexican cooking as more of a "finishing" cheese to enhance the flavor of dishes like beans, tacos, enchiladas and tostadas.
Here are some popular recipes featuring cotija cheese:
Because of it's popularity, cotija cheese can be found in many large grocery store chains and smaller hispanic specialty grocers here in the U.S.
Substitute for Cotija Cheese
A good substitute for fresh cotija cheese is Feta.
A good substitute for aged cotija cheese is Parmesan or Romano.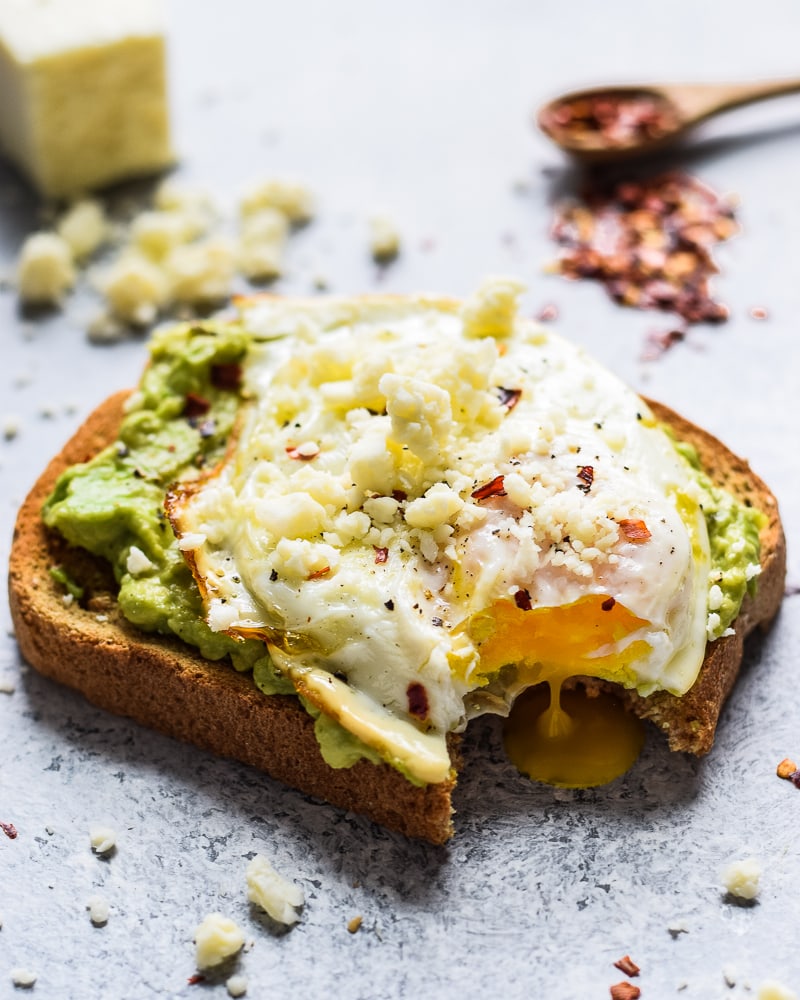 Whats your favorite way of using cotija cheese? I'd love to hear in the comments section below!