Now you can get your favorite restaurant appetizer right at home! These Easy Loaded Mexican Nachos are topped with all your favorite ingredients and take only 12 minutes to make. Perfect for parties or lazy weekend meals.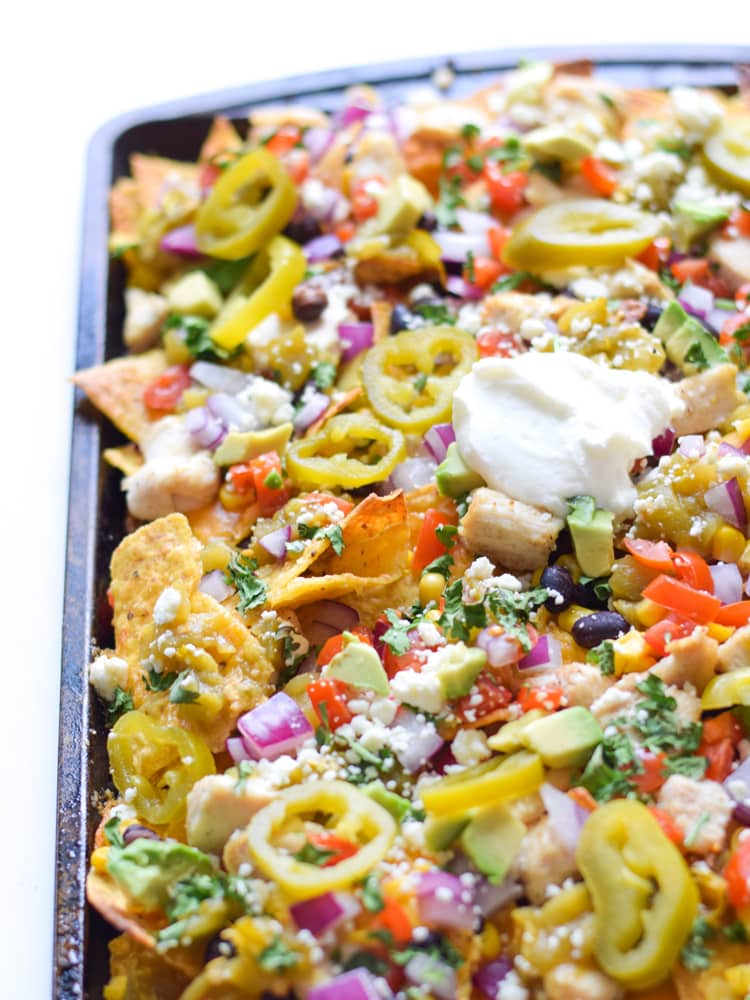 Is there such thing as celebratory nachos? If not, I'm starting the trend, because guess what? I found a wedding dress!
**HAPPY DANCE!**
I'm so excited and a little relieved that I found a dress I loved so quickly. It was only the second store I visited, but when I saw myself in the mirror, I couldn't stop smiling. It's so me, and I can't wait to wear it next year. Also, it was TOTALLY under budget. Now if that's not a reason to celebrate, I don't know what is!

MY LATEST VIDEOS
Time to pop open a beer and dig in, because we're celebrating with these Easy Loaded Mexican Nachos.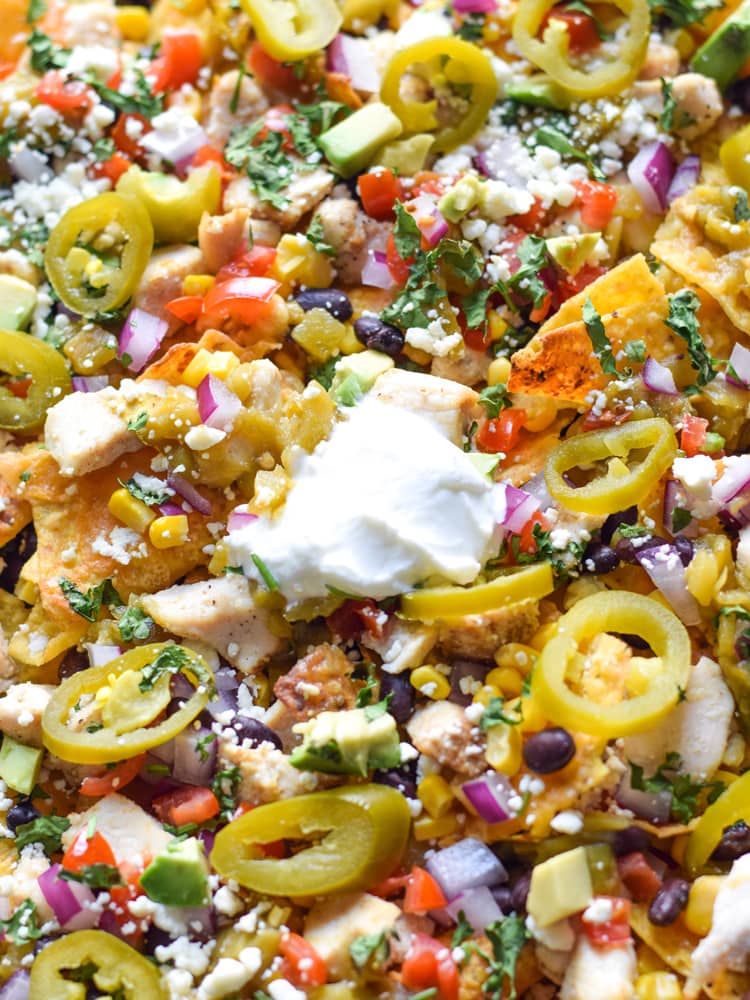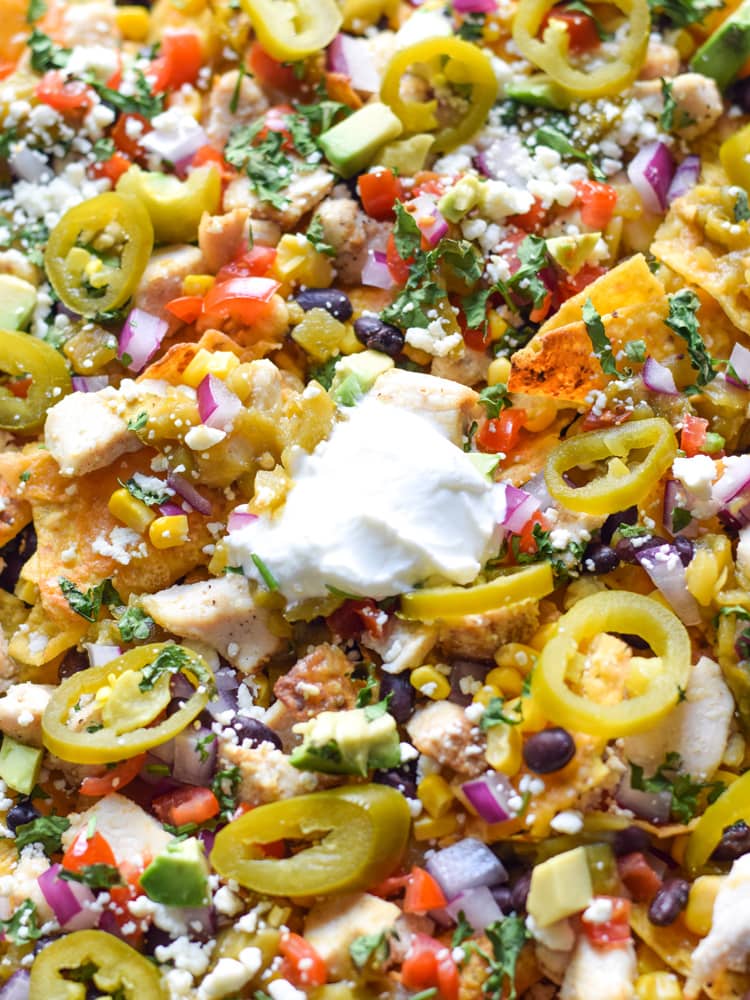 Word of warning: these nachos are dangerously easy to make. AND they only require about 12 minutes of your time, making these great for parties or a quick meal for one of those nights when you don't feel like cooking.
Yes, it's true – even I have days where I don't want to cook. 😮
To make these Easy Loaded Mexican Nachos, all you need is a sheet pan, some tortilla chips, shredded cheese and your favorite toppings. I topped mine with lots of cheese, some chicken (which can easily be omitted to keep this vegetarian), corn, black beans, diced green chiles, red onions, tomatoes, cilantro, feta cheese, sliced jalapeños and a dollop of plain Greek yogurt.
So simple, yet so good.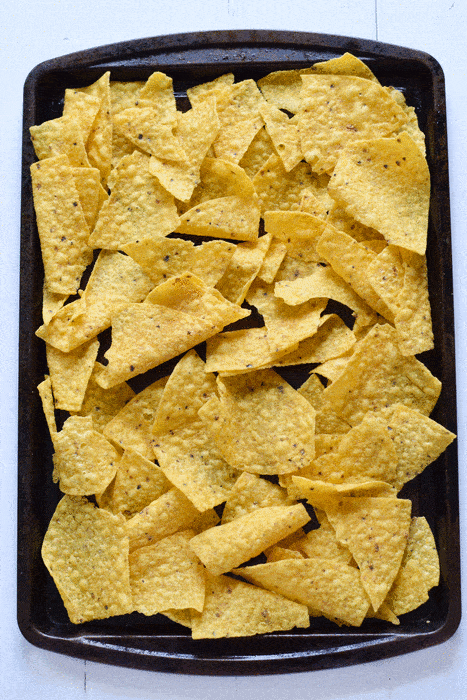 I've always loved nachos. They're just so fun to eat, and there are so many variations, it's hard to get tired of them. One of my favorite things to order at a restaurant are the nachos. They're always served in huge portions, and depending on what they're topped with, can be super indulgent or on the healthier side. Plus, it's always a fun game to try to guess whether the restaurant uses a nacho cheese sauce or just lots of shredded cheese as the base.
And I really, really love chips.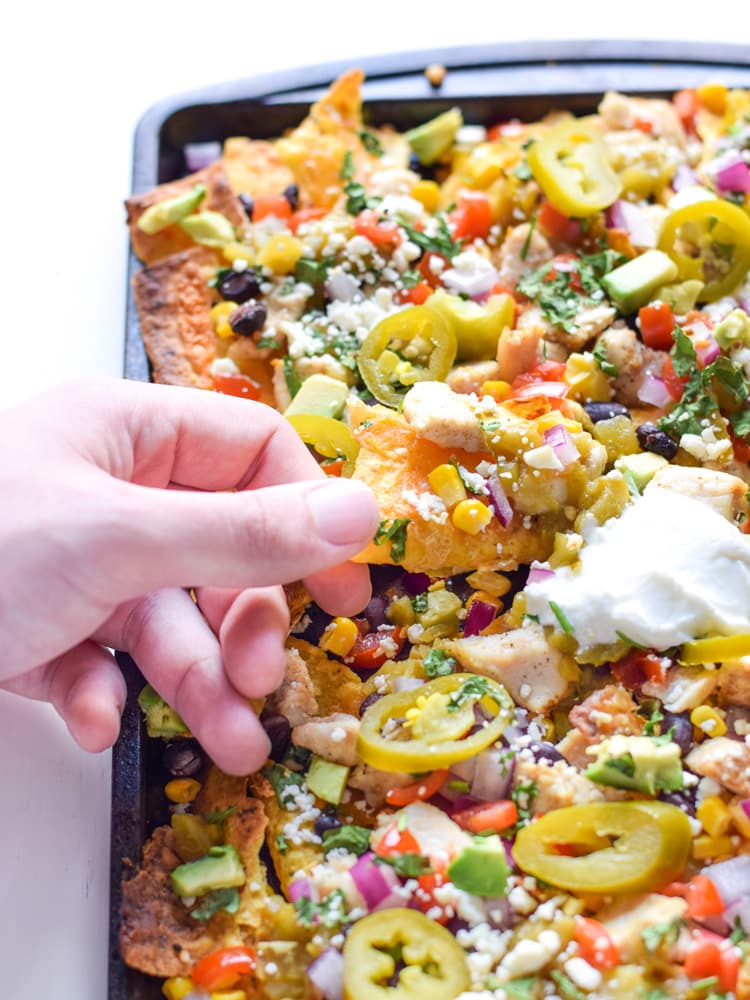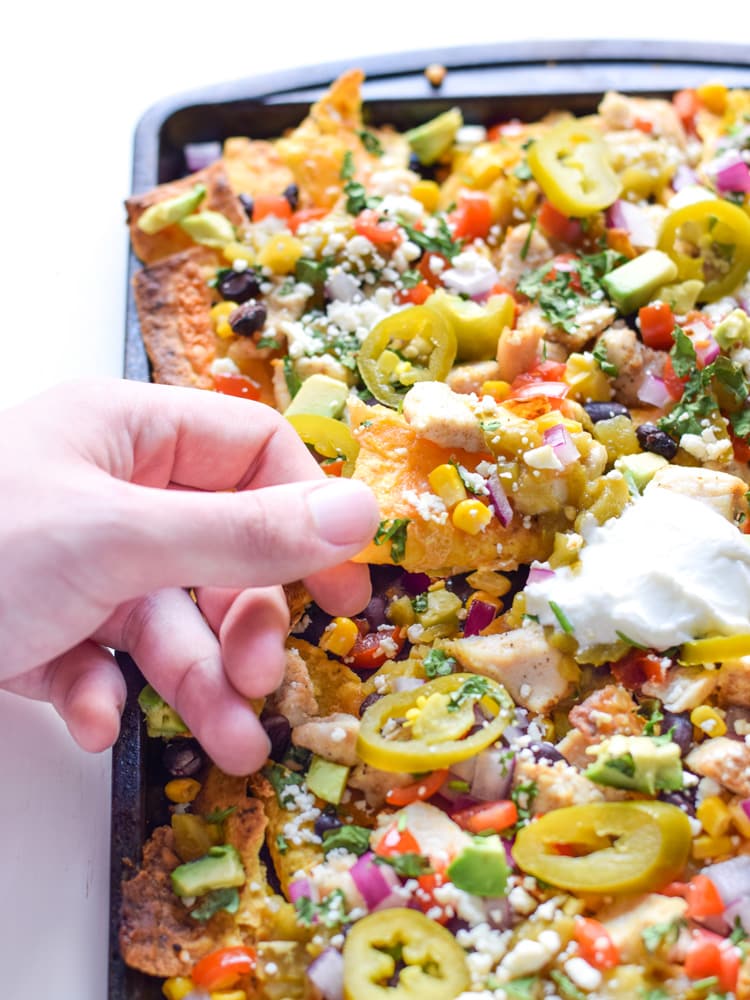 The only thing this meal is missing is an ice cold drink to sip on after one too many jalapeño slices. If you're not into beer, this Watermelon Mint Wine Cocktail would do just the trick! 😉
If you make this recipe, I'd love to see it! Snap a photo and tag me @isabeleats on Instagram.
Ingredients
5

oz

tortilla chips

1

cup

shredded cheddar cheese

1

cup

cooked chicken

shredded or cubed (optional - remove for vegetarian option)

1/3

cup

corn

1/3

cup

black beans

1 4

oz

can diced green chiles

1/3

cup

diced red onion

1/4

cup

diced tomatoes

1/4

cup

chopped cilantro

1/4

cup

crumbled feta cheese
Additional Toppings
Diced avocado

Sour cream

or Greek yogurt

slices

Jalapeño
Instructions
Turn the broiler on low.

Spread the tortilla chips out evenly onto a large baking sheet.

Sprinkle tortillas chips evenly with shredded cheddar cheese.

Place the sheet in the oven under the broiler until the cheese is melted, about 45 seconds to a minute. Make sure to watch the oven carefully - the chips can burn easily!

Remove the baking sheet from oven and top the tortilla chips with chicken, corn, black beans, green chiles, tomatoes, cilantro and feta.

Return the baking sheet to the oven under the broiler for another 30 to 45 seconds.

Top the nachos with some diced avocado, sour cream and jalapeño slices.

Eat up!
LIKE THIS RECIPE FOR EASY LOADED MEXICAN NACHOS? LET ME KNOW IN THE COMMENTS!