Jump to Recipe
Made with crispy corn tortillas and scrambled eggs, this Easy Migas Recipe is a quick Mexican breakfast the whole family will love. Made with only 4 total ingredients! (gluten free, vegetarian)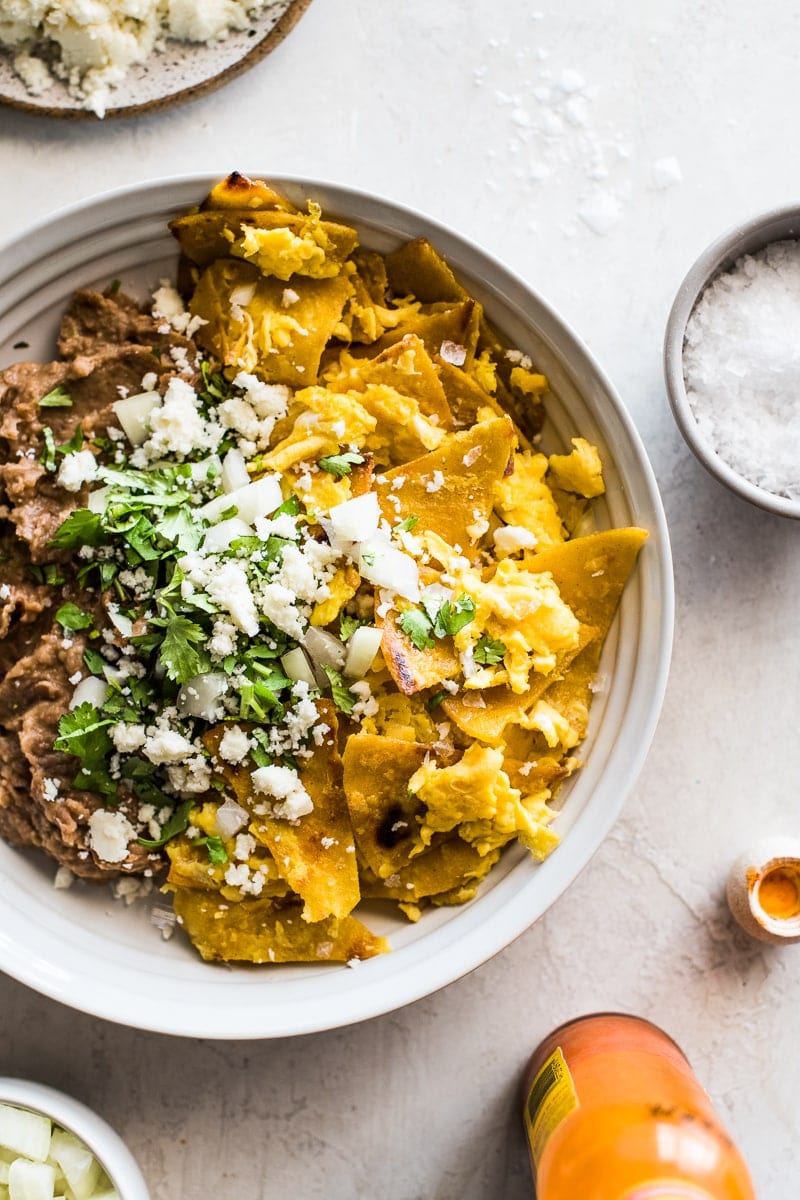 One of my favorite Mexican breakfasts is this Easy Migas Recipe!
Made with crispy pan-fried corn tortillas and scrambled eggs, this easy morning meal is perfect for a big brunch and makes great leftovers.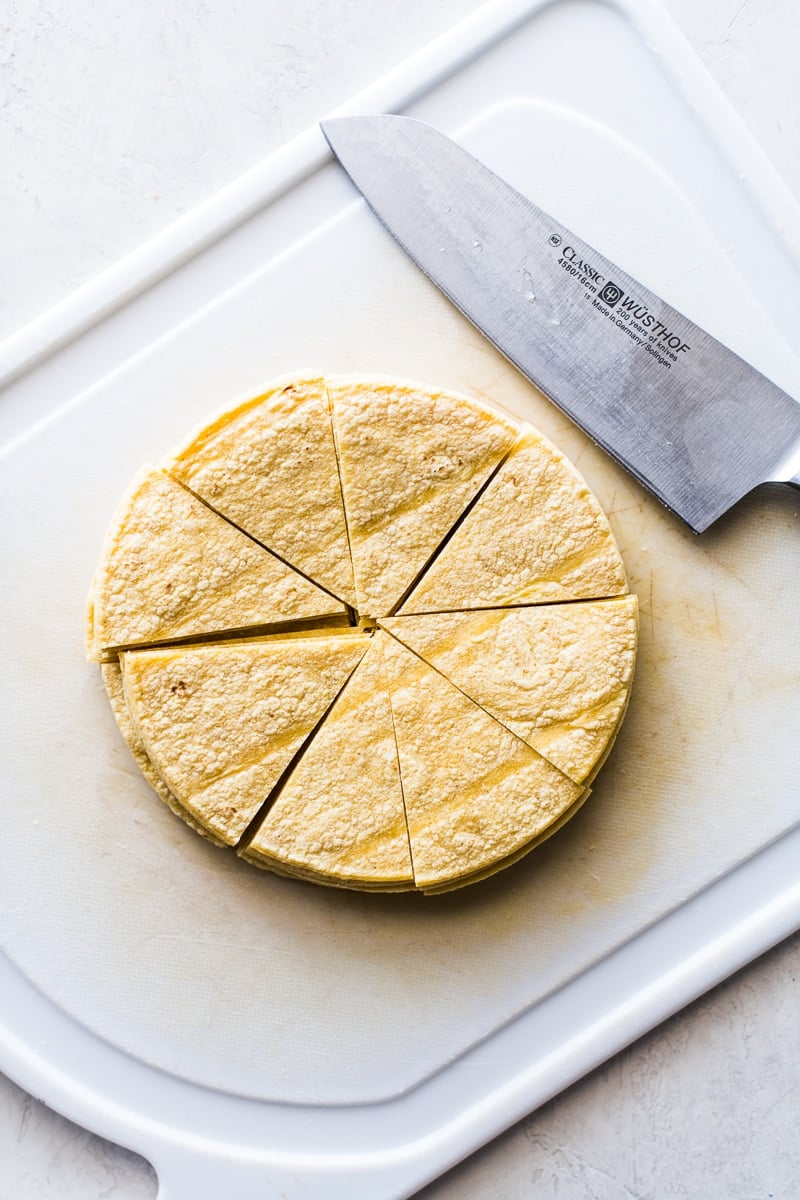 Corn tortillas are always in stock at my house. They're so versatile and can be eaten with any meal of the day.
But though people can easily picture possible lunch and dinner options that incorporate corn tortillas, most find it a bit more difficult to find ways of eating them at breakfast time. Today, we're going to fix that.
If you've never eaten corn tortillas and eggs together, you are missing out. The nuttiness and corniness of the tortilla perfectly balances the richness and creaminess of the egg. Add some crunchy, fried texture and what's not to love?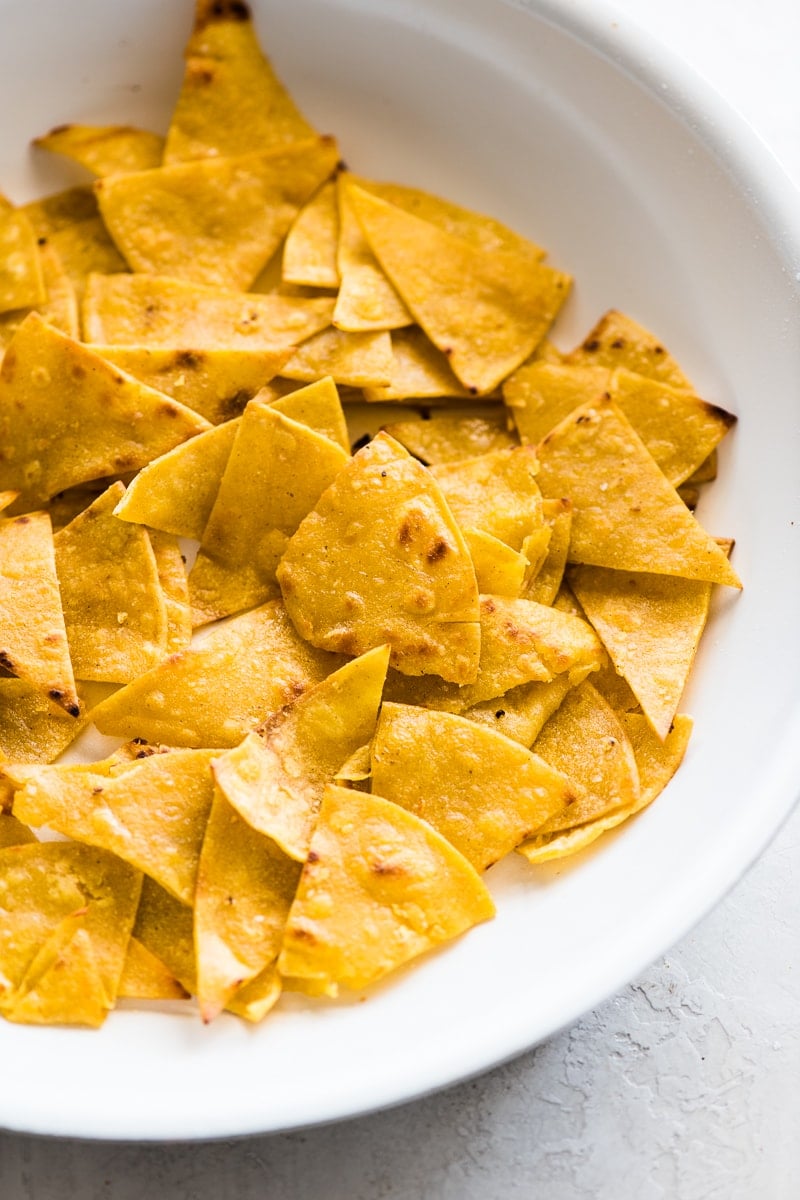 While this dish is very easy to make, there is one thing you want to pay attention to when cooking this meal – the tortillas.
One of the best things about migas is the texture provided by the crispy, fried tortillas. So make sure you fry them really well!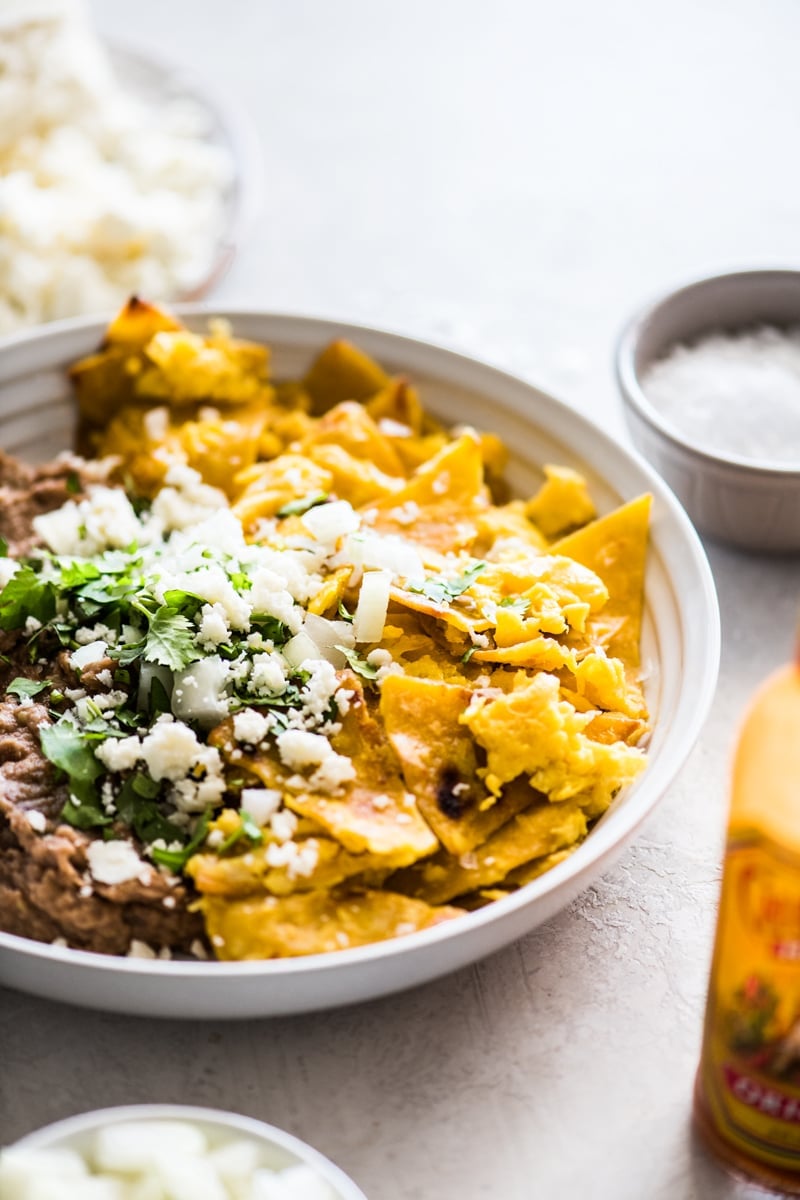 How to make the best migas
When you're frying up the corn tortillas, be sure to get them as crispy as possible without burning them. They may seem too crispy at first, but remember that you are going to be adding eggs later.
Once you add them, the tortillas will soak in some of the added moisture and soften up a bit.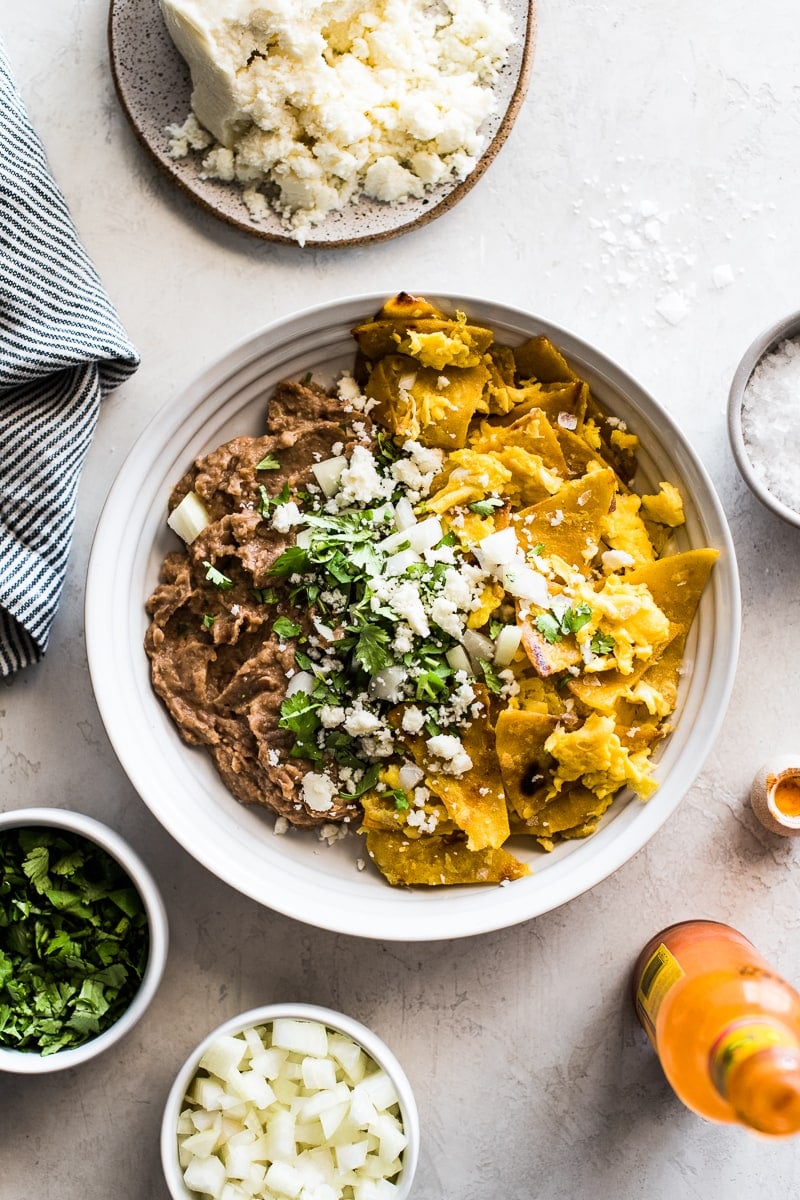 While migas are delicious eaten plain, I really love topping them with some diced onions, chopped cilantro and a crumbly cheese like queso fresco, cotija or feta.
Serve them up with a side of homemade refried beans, a dash of your favorite hot sauce and breakfast is on the table in only 15 minutes!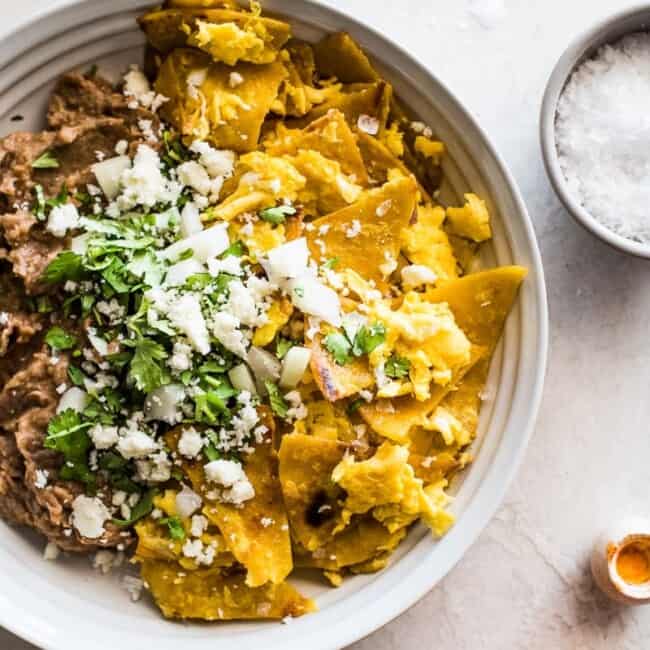 Prep: 3 minutes
Cook: 12 minutes
Total : 15 minutes
Made with crispy corn tortillas and scrambled eggs, this Easy Migas Recipe is a quick Mexican breakfast that the whole family will love. (gluten free + vegetarian)

Ingredients
Optional toppings
chopped cilantro, diced tomatoes, queso fresco
Instructions
Heat olive oil in a large nonstick skillet over medium-high heat. While oil is heating up, whisk eggs in a medium bowl and set aside.

Add the corn tortillas to the skillet and fry until crispy, about 6 to 8 minutes.

Add whisked eggs, salt and fold them into the crispy tortillas. Cook for about 2 to 4 minutes, until the eggs are fully cooked and no longer runny.

Remove from heat, taste and season with more salt to taste. Serve with chopped cilantro, diced tomatoes and queso fresco if desired.
Nutrition Information
Serving: 1serving Calories: 297kcal (15%) Carbohydrates: 21g (7%) Protein: 11g (22%) Fat: 19g (29%) Saturated Fat: 4g (20%) Polyunsaturated Fat: 3g Monounsaturated Fat: 10g Trans Fat: 0g Cholesterol: 279mg (93%) Sodium: 357mg (15%) Potassium: 104mg (3%) Fiber: 3g (12%) Sugar: 2g (2%) Vitamin A: 400IU (8%) Vitamin C: 0mg Calcium: 60mg (6%) Iron: 2.2mg (12%)