Jump to Recipe
This Steak Fajita Marinade is made with olive oil, orange juice, lime juice, garlic and flavorful herbs and spices that result in tender and juicy fajitas!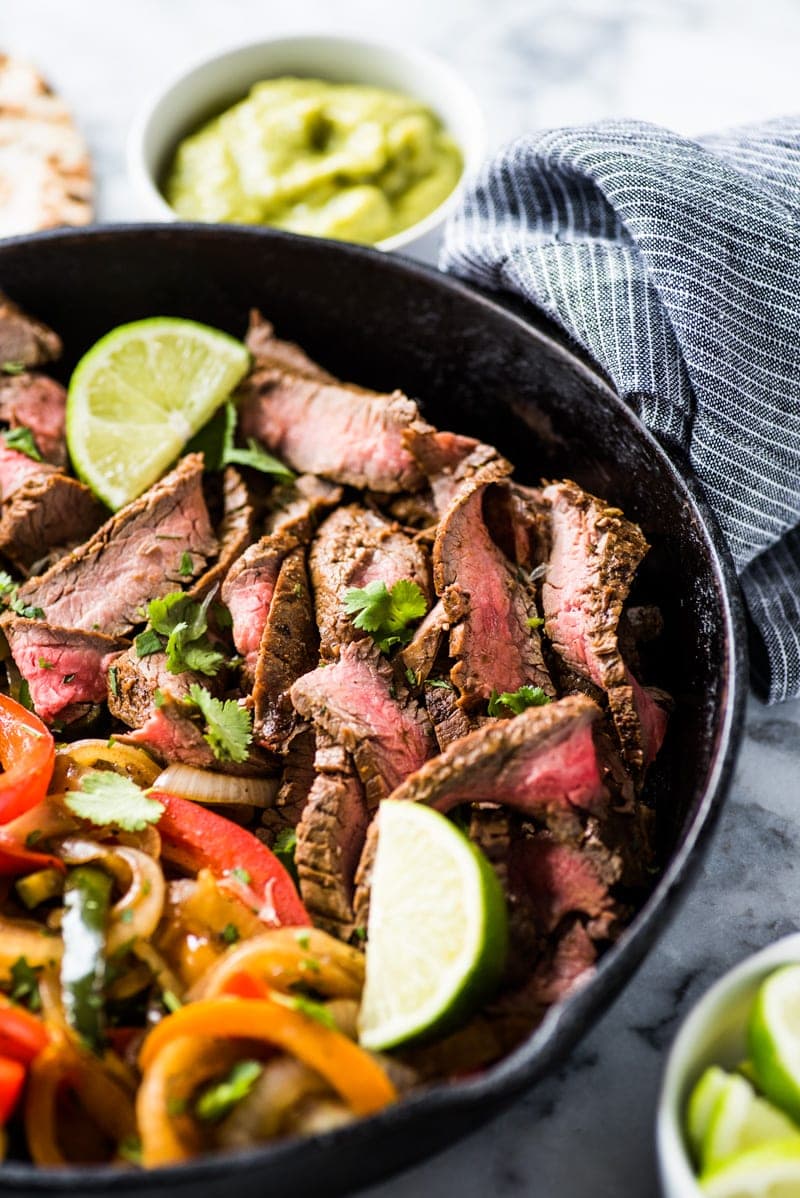 If you're in the mood for some fajitas tonight, you're going to want to make this steak fajita marinade recipe!
It comes together in only 10 minutes, and once you toss it with the steak, all you have to do is sit back, relax and let the marinade do all the work. The end result is a rewarding tender, juicy and super flavorful steak that will make fajita night a hit!
Here's what you need to get started.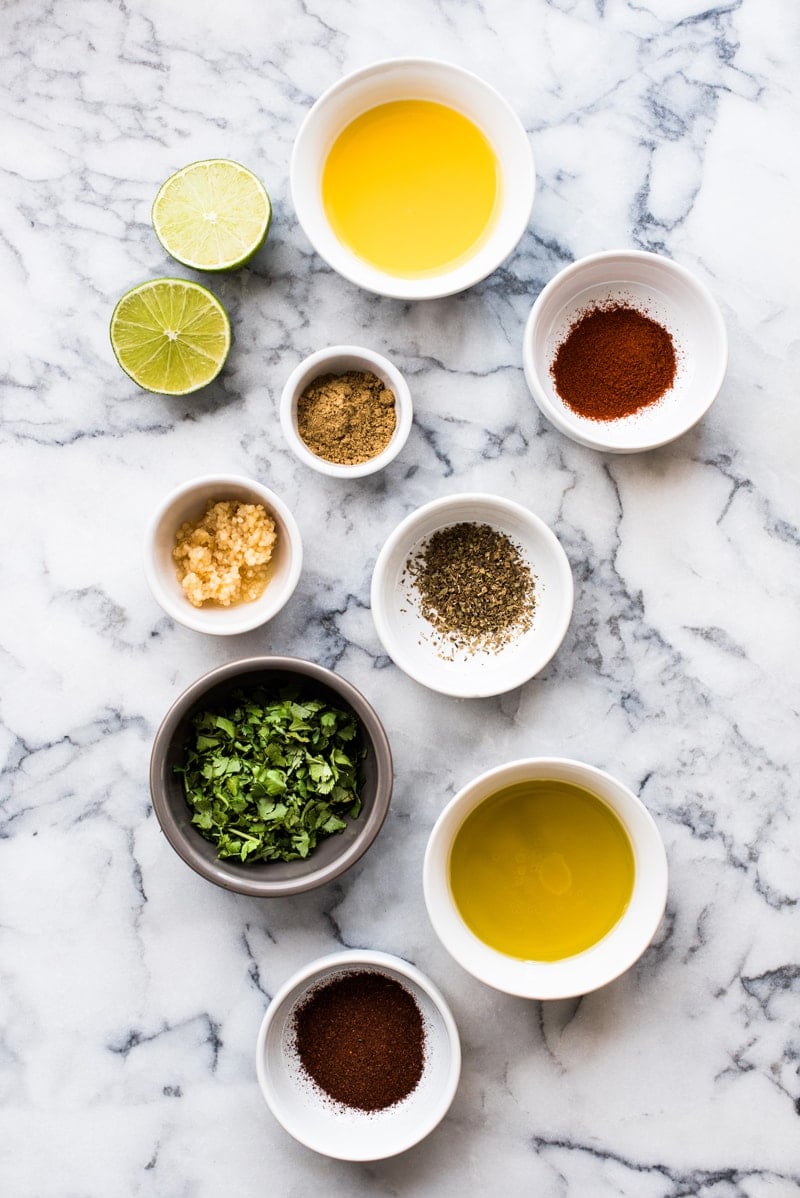 Steak Fajita Marinade Ingredients
Fat: Olive oil
Citrus: Orange juice, lime juice
Herbs and spices: Garlic, cumin, chili powder, oregano, smoked paprika
A little something extra special: cilantro
How Long to Marinate Steak Fajitas
I recommend marinating the steak (either flank or skirt steak) for anywhere from 2 to 8 hours. Anything longer than that and the texture of the meat begins to change, so make sure not to go over that time.
If you're short on time, don't fret. You can marinate the meat for a minimum of 30 minutes and still get some good flavor out of it.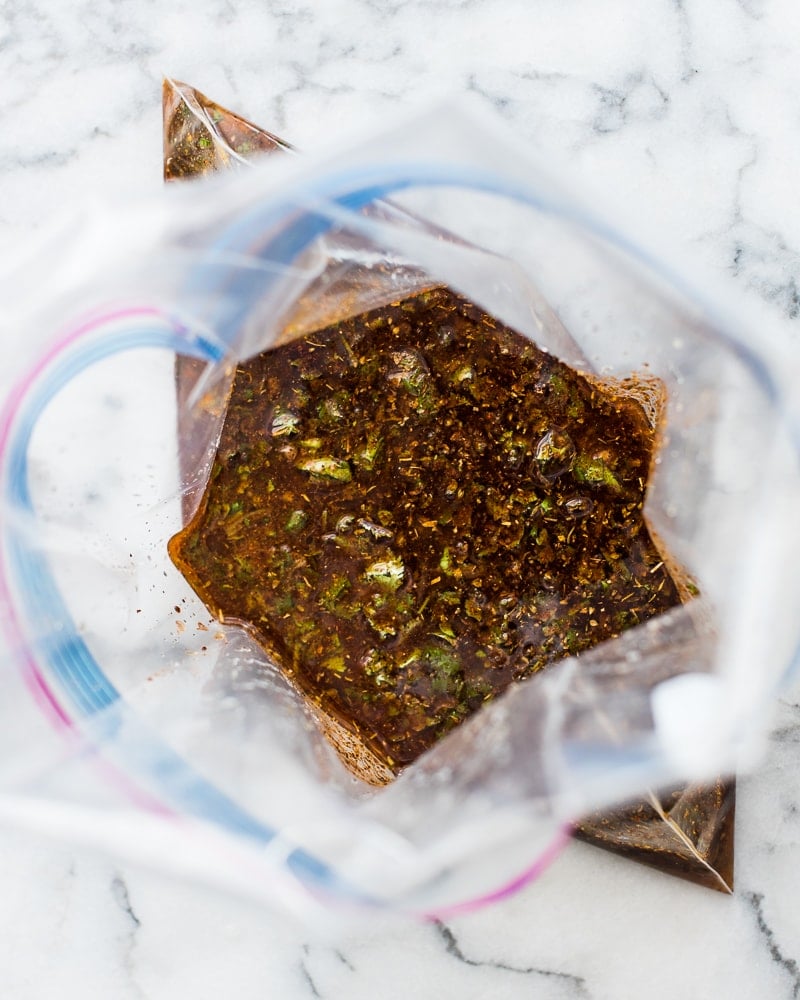 To make the marinade, add all the ingredients to a large bowl or a gallon-size resealable plastic bag and mix together. Then add the meat, toss it with the marinade to coat and cover or reseal the bowl or bag. Place in the refrigerator and marinate for 2 to 8 hours. That's it!
Once you're ready to cook the steak, remove it from the marinade and wipe off as much of the mixture as you can. Pat the steak dry with some paper towels and then lightly season both sides with some black pepper and kosher salt.
More Marinades
Looking for more marinades? Here are some of our favorites: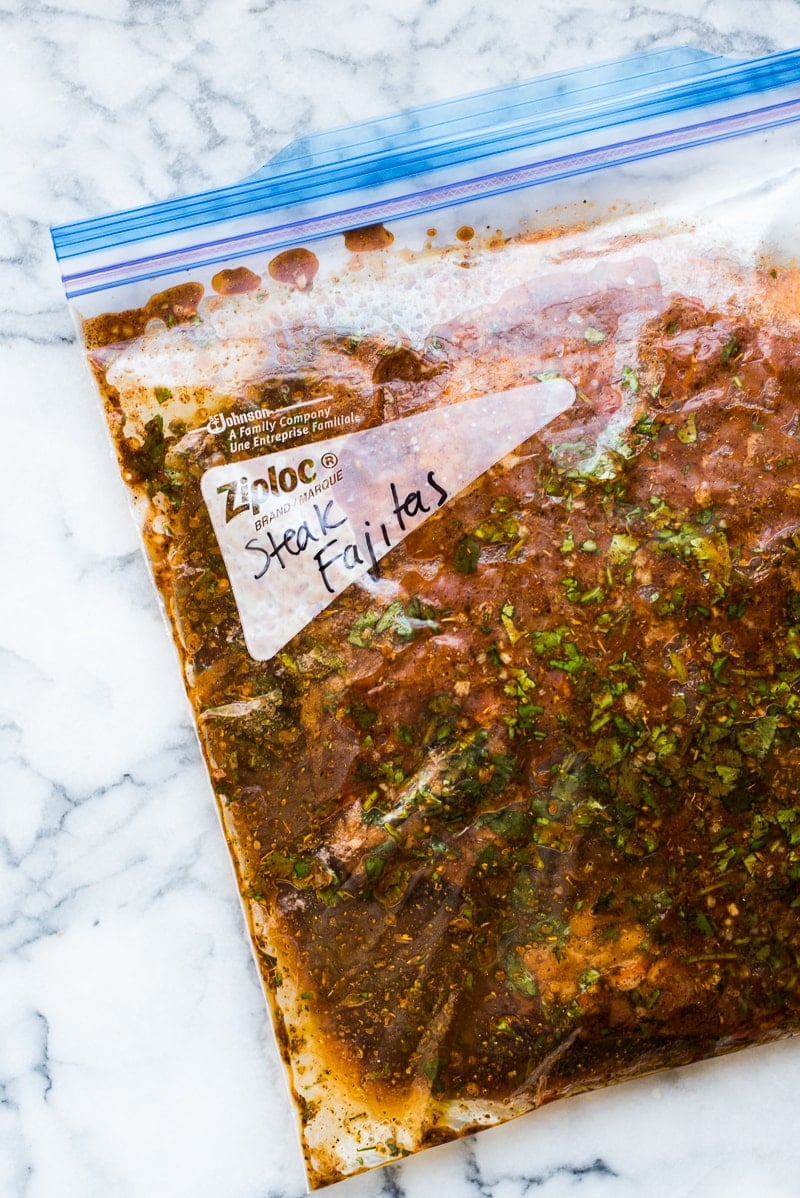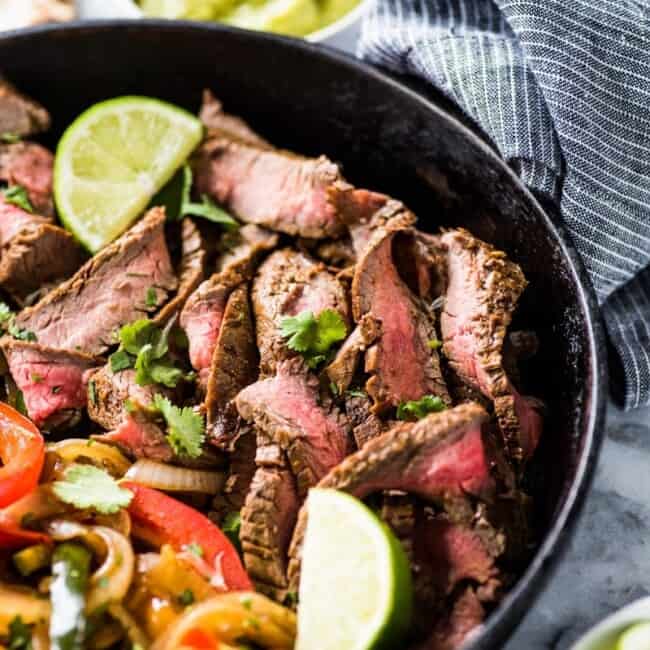 Prep: 10 minutes
Total : 10 minutes
This Steak Fajita Marinade is made with olive oil, orange juice, lime juice, garlic, and flavorful herbs for tender and juicy fajitas!
Instructions
In a large resealable plastic bag (or a large mixing bowl), add all the ingredients except the steak and toss to combine.

Add the steak and toss with marinade to coat.

Seal the bag or cover and marinate in the fridge for 2 to 8 hours.

Remove the meat from the marinade, transfer to a clean large surface and pat dry with paper towels.

Season both sides of the steak with kosher salt and black pepper. Grill or cook to your desired internal temperature.
Isabel's Tips:
Click here to learn how to cook steak fajitas as well as my favorite fajita veggies!
This marinade is best when used with 1 or 2 pounds of protein. If you're making more than 2 pounds, double the marinade.
Nutrition Information
Serving: 1g Calories: 72kcal (4%) Carbohydrates: 3g (1%) Protein: 0g Fat: 7g (11%) Saturated Fat: 1g (5%) Polyunsaturated Fat: 1g Monounsaturated Fat: 5g Trans Fat: 0g Cholesterol: 0mg Sodium: 16mg (1%) Potassium: 60mg (2%) Fiber: 0g Sugar: 1g (1%) Vitamin A: 200IU (4%) Vitamin C: 10.7mg (13%) Calcium: 10mg (1%) Iron: 0.5mg (3%)