Wondering what to do with that can of hominy? This blog post has all the answers, plus mouthwatering recipes to get you started!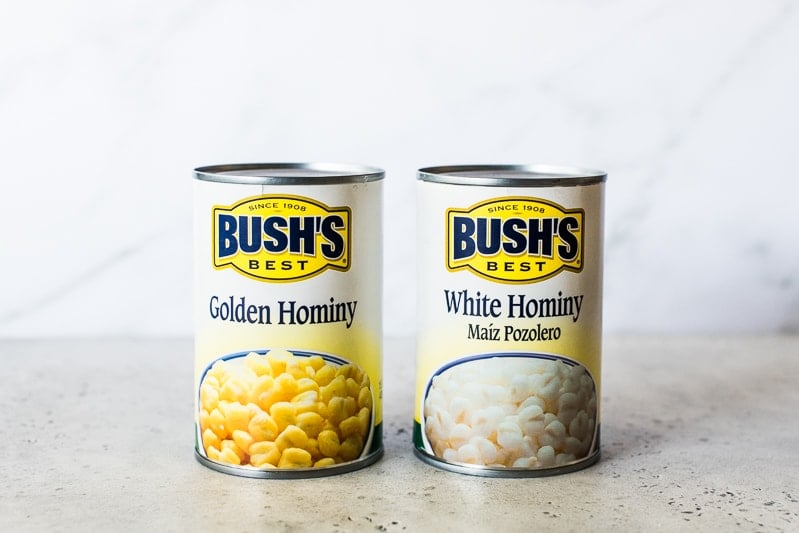 What is Hominy?
This unique and delicious food looks like corn, but if you cook with it, you know the taste and texture are unique.
The process of making hominy begins with dried corn. Specifically, field corn, not the sweet corn we usually buy for summer dinners.
The corn is re-hydrated in a food-grade calcium hydroxide solution. This can be lime (the mineral, not the fruit!) or lye, both of which can be found in most grocery stores. While using chemicals may sound intimidating, the solution will soften the corn, loosen the outer shells and keep it from sprouting while in storage.
The preparation for it is almost the same as for dried beans. The dried corn needs to soak overnight in the solution.
After soaking, rinse the corn kernels to remove any residual lye and to separate the shell.
This process, called nixtamalization, was first used in Central America over 3,000 years ago. Many North American and West Indies indigenous people had similar methods of preparing corn.
Before eating it, heat it until it's cooked and thoroughly warm.
Where to Buy Hominy
If you don't have the time to make it (and let's be honest, most of us don't, myself included), cans of prepared hominy are available in the grocery stores located near the other canned vegetables. I use canned hominy nearly 100 percent of the time, and the flavor is great!
If you can't find any local to you, here are a few options to purchase it online: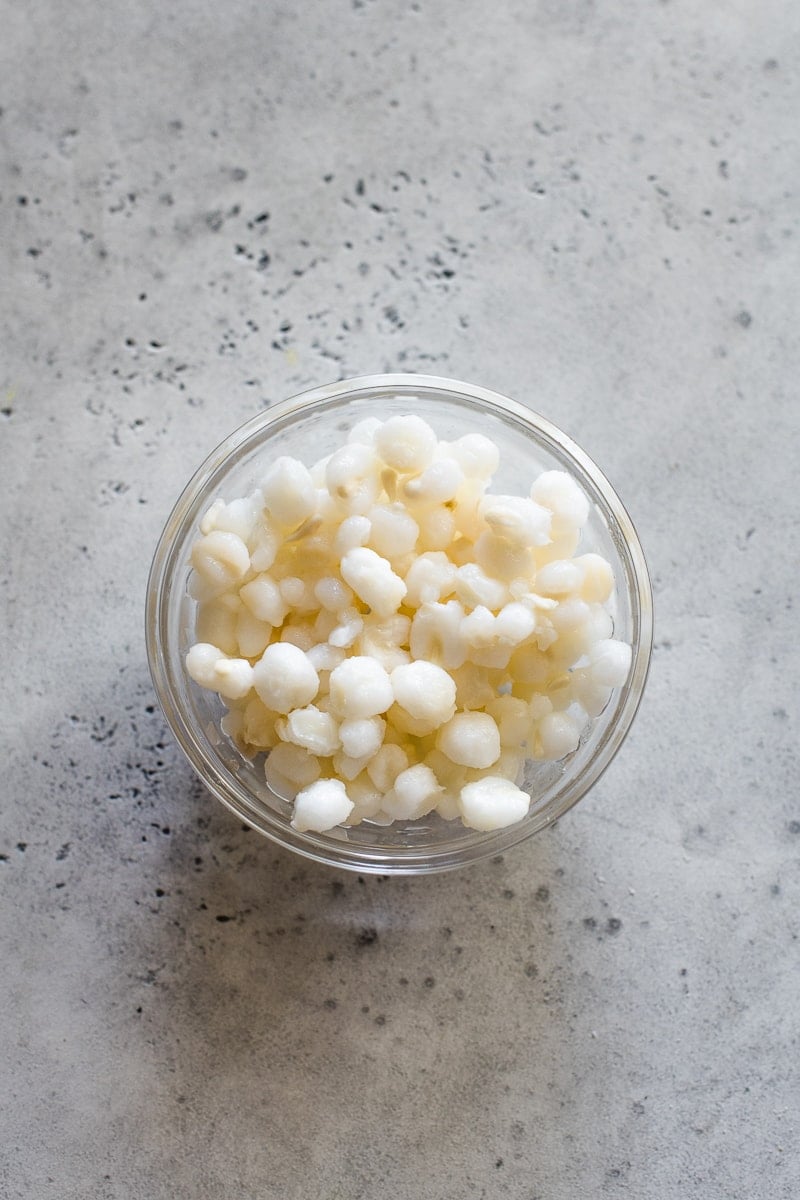 What's the Difference Between Corn and Hominy?
The soaking process is what makes the difference. Hominy is puffed up to three times its original size. It imparts a bit of its nutty flavor to dishes but blends well with almost anything it's cooked with.
How to Use Hominy
Pozole is one of the most popular ways to use hominy. This popular Mexican stew is made from a combination of meat and hominy in a rich and flavorful broth. Popular versions include:
All of these Mexican stews put hominy front and center and highlight its chewy texture.
Another popular way to use hominy is in the form of masa harina, where it's ground into a fine powder and used to make countless Mexican dishes.
Masa harina is often used as flour to thicken soups and stews or to make tamales. Most commonly, the masa harina made from hominy is used to make corn tortillas.
In Mexico, ground hominy is also commonly mixed with water and milk to make atole, a popular drink during the cold winter months and the holidays. It can be flavored in different ways, such as with chocolate (called champurrado), as well as nuts and fruits.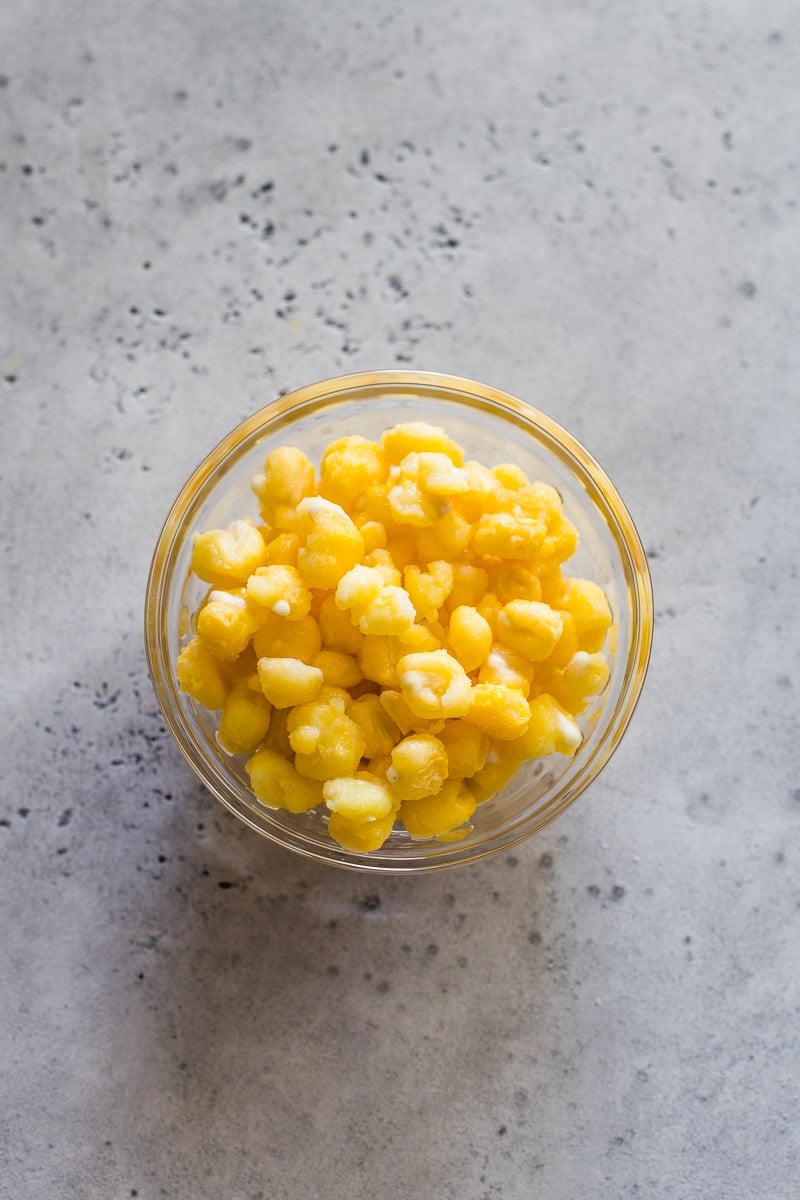 Is Hominy Good for You?
Unlike traditional corn, which can make its way intact through your digestive tract, hominy's vitamins are readily available for use by your body. Hominy is full of B vitamins, and by soaking it, there is added calcium.
While the bad reputation of processed foods may stand in the way of some people enjoying it, in truth, it's high in fiber and low in calories. Also, it has almost no sugar or fat and is a surprisingly filling food.
Despite some of the grain being lost in the process, it is still considered a whole-grain food. Nutritionally, it is similar to corn.
It is often used by those on a low-fat diet as well as those trying to lose weight. Better yet, it also happens to be gluten-free. Therefore, it's a grain that can easily be enjoyed by anyone
Try this easy-to-make grain in place of beans or corn. Or try one of the recipes here, sure to make you fall in love with this ancient Mexican food.