How to start a charcoal grill in 6 easy steps! There's no need to feel intimidated – the process is super easy! Follow these step by step instructions to get cooking!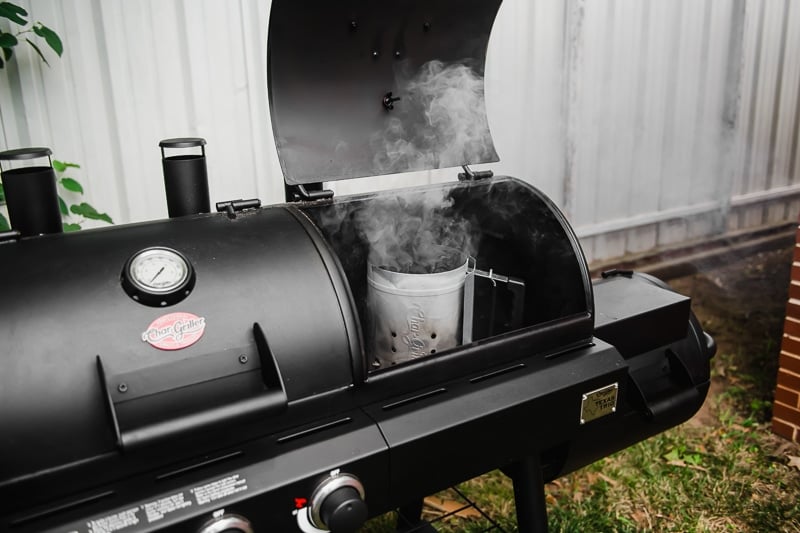 Do you have a charcoal grill but don't know the first thing about how to light it? I'm here to help!
If you've never lit a charcoal grill before, it's easy to feel intimidated but the process is actually super easy! Here's my favorite way to light a charcoal grill. Just follow the step by step instructions below to get that fire going.
Watch the video below to see just how easy it is before you get started!
Tools you need
How to Start a Charcoal Grill
Step 1: Open the lid and all the vents on your grill (there's usually one on the bottom or side, and one on top). Remove the grill grates and set aside.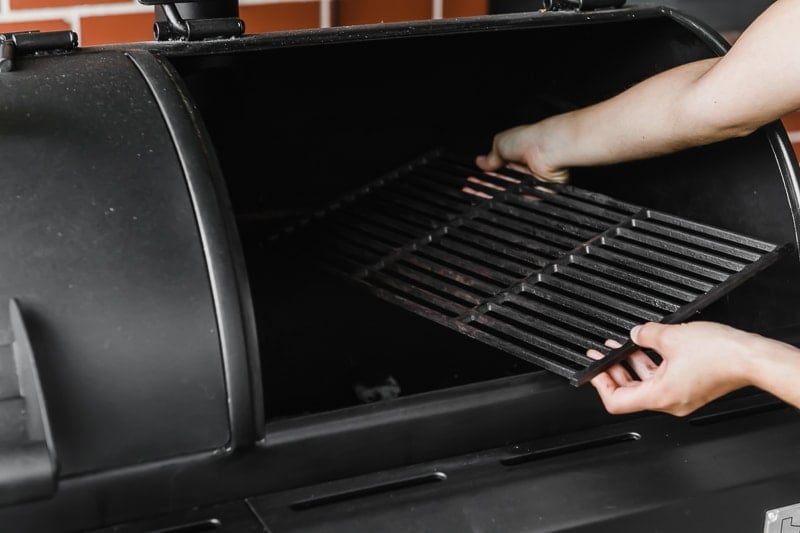 Step 2: Fill a chimney starter with charcoal.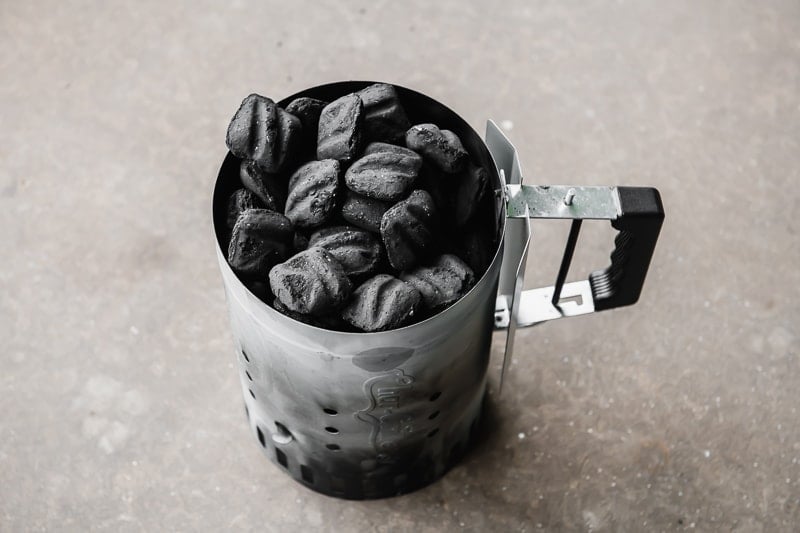 Step 3: Place wadded-up newspaper or one or two fire starter cubes onto the charcoal grates and place the chimney starter on top.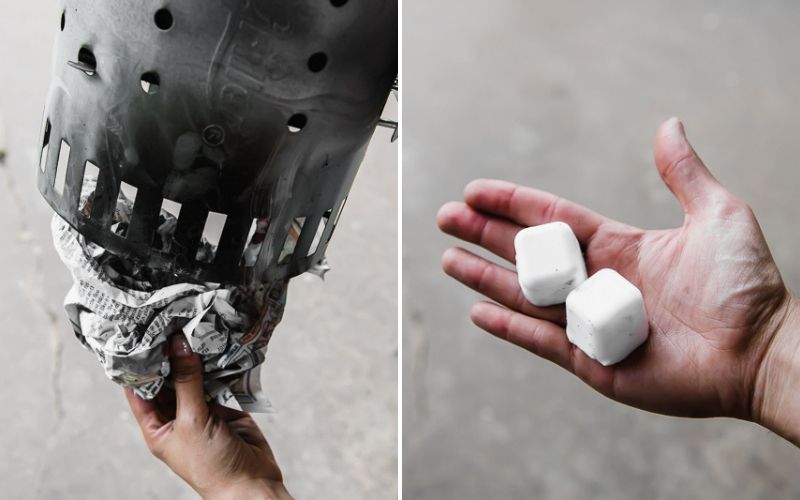 Step 4: Light the newspaper or fire starter underneath the chimney and let the briquettes heat up for 12-15 minutes. Keep the grill lid open during this time.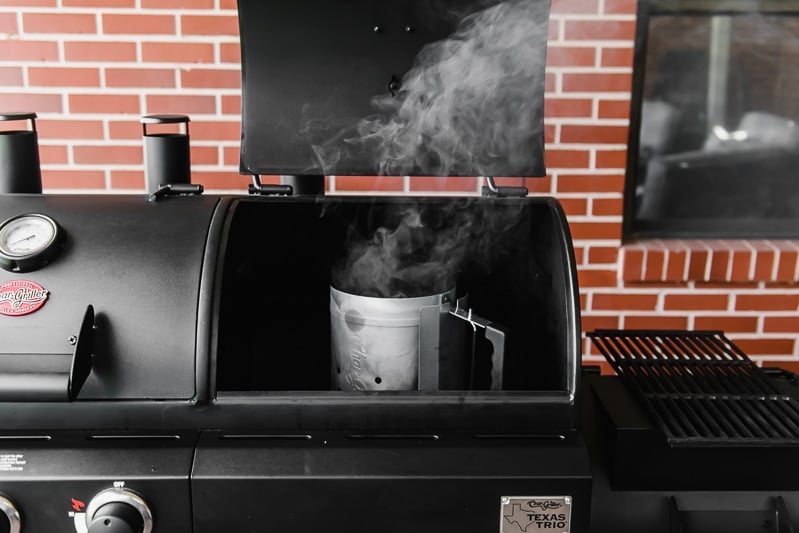 Step 5: When the charcoal is lightly covered with ash, use a pair of heat-resistant insulated gloves and carefully press the latch on the chimney starter to dump the coals into the grill.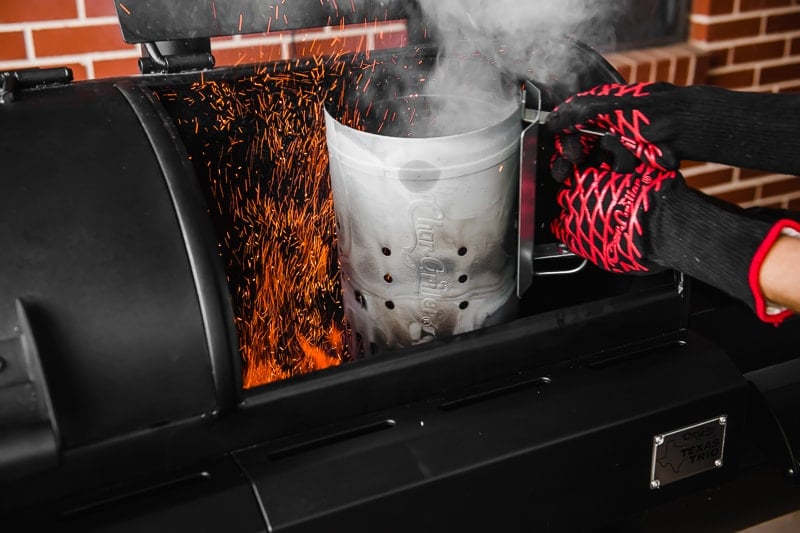 Step 6: Spread out the hot coals in an even layer for direct heat grilling, or in one half of the grill for indirect heat grilling. Carefully place the cooking grates back on, close the lid, and let the grill heat up to your desired temperature.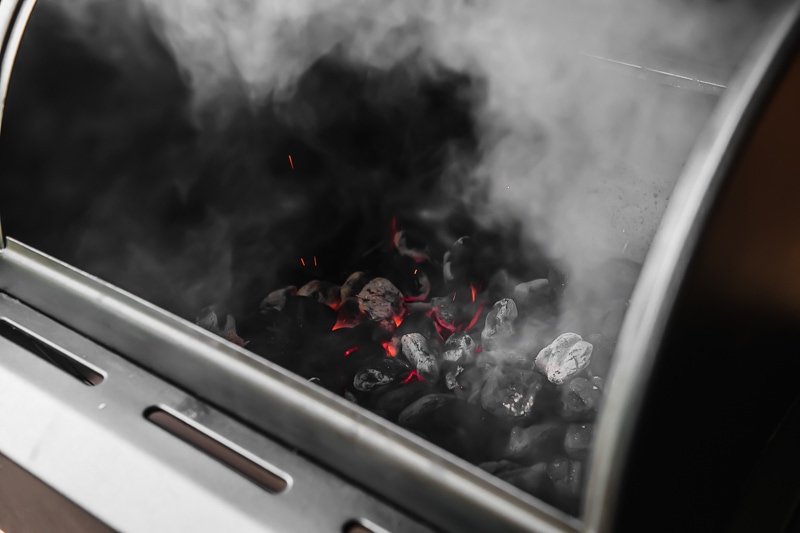 That's it! Super easy, right? Now all that's left to do is get cooking!
Grilling recipes you'll love