Jump to Recipe
This easy to make masa for tamales recipe is the starting point to making the best homemade tamales ever! They're made from masa harina, oil instead of lard or shortening, baking powder, salt and broth. Just 5 ingredients is all you need to make light, tender and flavorful tamale dough!
Typically made in large batches for holidays, special occasions and celebrations, Mexican tamales are pockets of corn masa dough that are wrapped around a filling (typically pork, chicken or cheese) and steamed in a corn husk.
Even though I grew up helping my family make tamales 2 to 3 times a year, I was never the one who actually seasoned and prepared the ingredients. Instead, I was typically put on assembly duty and either helped spread out the masa onto the corn husks or filled and rolled them up with my mom's filling.
As I've gotten older (and my parents have as well), I realized that I should learn and document the family recipe for tamales. So I spent a day with my Mom and wrote down everything she did. I went home, recreated the recipe the next day and guess what? It worked!
My family's recipe is too good and too easy not to share, so here it is! Just in time for tamale season.
Ingredients in Tamale Dough
The first step to making the best tamales is making a flavorful masa! Here's what you need:
salt
baking powder
canola oil
chicken or vegetable broth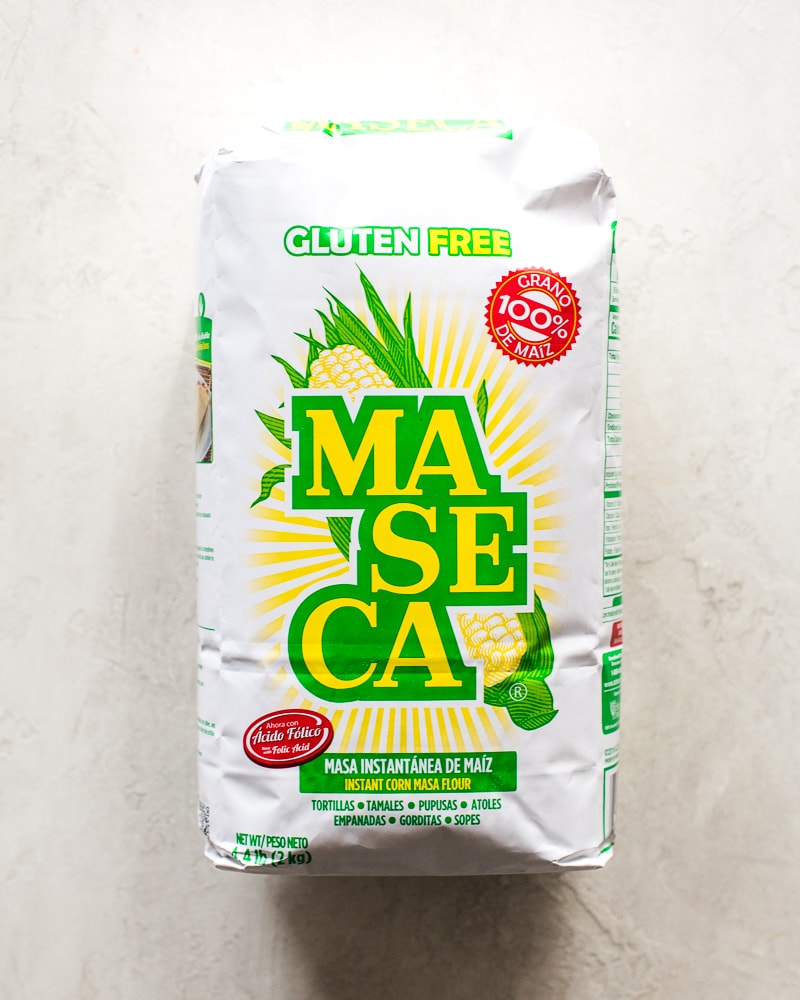 The masa harina my family always uses is good old fashioned Maseca and that's what I recommend. You can find it in most grocery stores and I've even seen it at big retailers like Target. If you can't find it near you, here's where you can order it online.
While shopping, you may see that there's another version of Maseca that is specifically made for tamales (it's usually in a brown bag). Don't grab that one – grab the original Maseca in a white bag like the one pictured above.
While many recipes online use lard or shortening, this recipe calls for canola oil. You could also use a different vegetable oil like corn oil or even avocado oil – anything with a neutral taste. However I don't recommend using olive oil because that will change the flavor drastically.
My parents have used oil instead of lard for as long as I can remember, and the flavor is amazing! The dough is soft and tender without being too greasy.
How to Make Masa for Tamales
Step 1: Combine the masa harina, salt and baking powder in a large bowl until everything is distributed evenly. I like using my hands for this whole process, so don't be afraid to get dirty! You could also use a large stand mixer if you have one.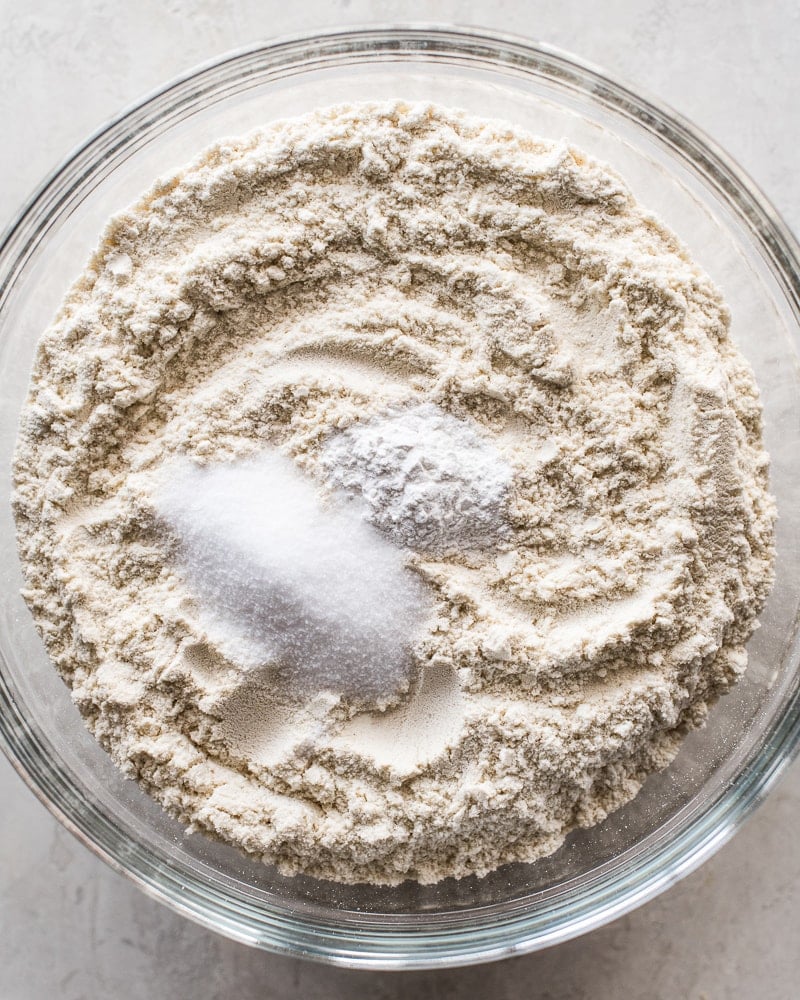 Step 2: Add the oil and mix together with your hands until the masa harina has absorbed all the oil and the mixture feels a little like wet sand. The dough should stick together and lightly hold it's shape like in the photo below.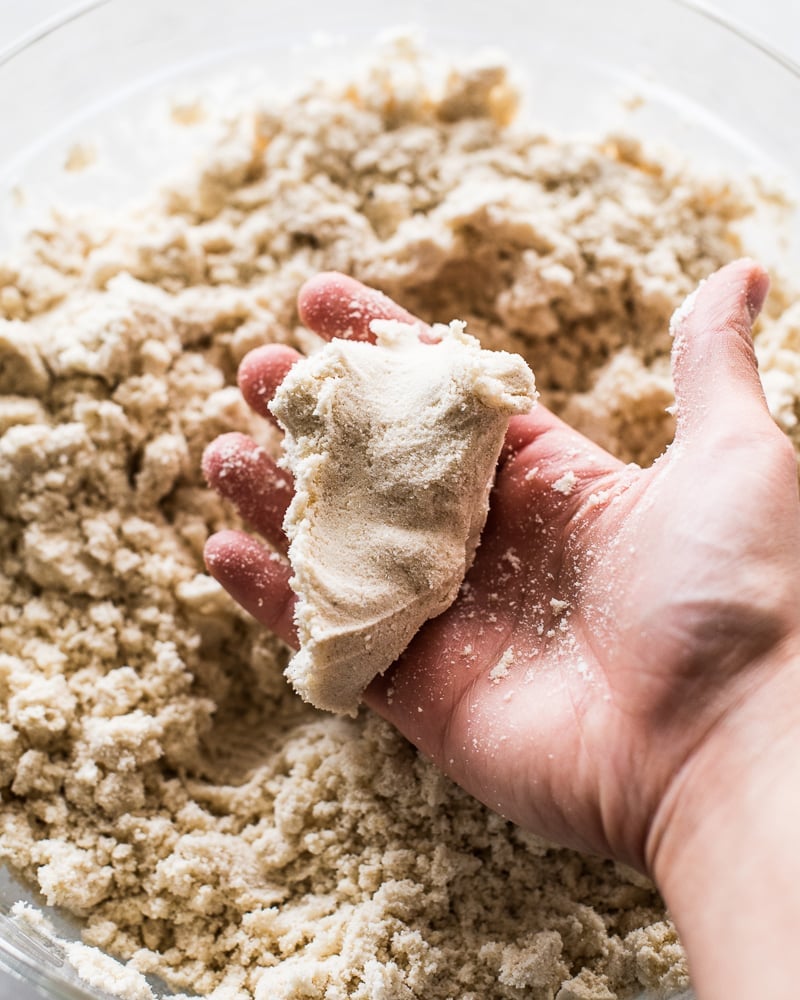 Step 3: Add the broth and mix everything together with your hands for about 3 to 5 minutes until the dough is soft and well saturated, almost like a thick hummus.
If the masa corn dough feels too dry once you've mixed everything together, add in a little more broth. If the dough feels too wet, add in a bit more masa harina.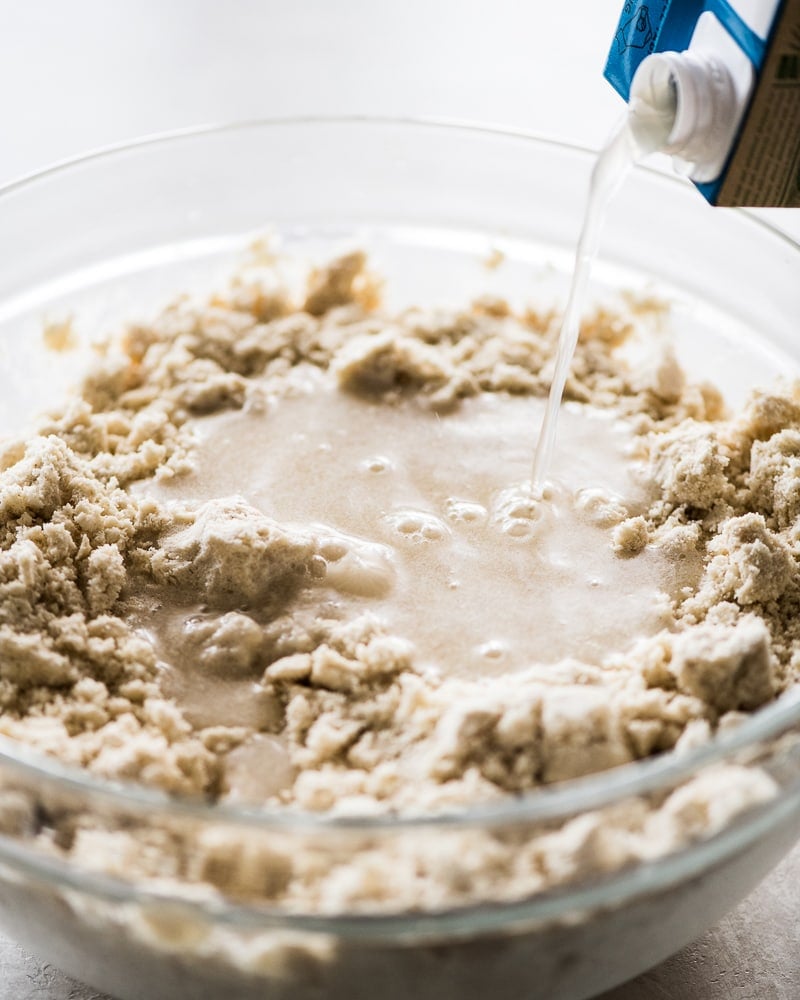 Step 4: Spread onto corn husks, fill with your chosen fillings and make the best tamales ever!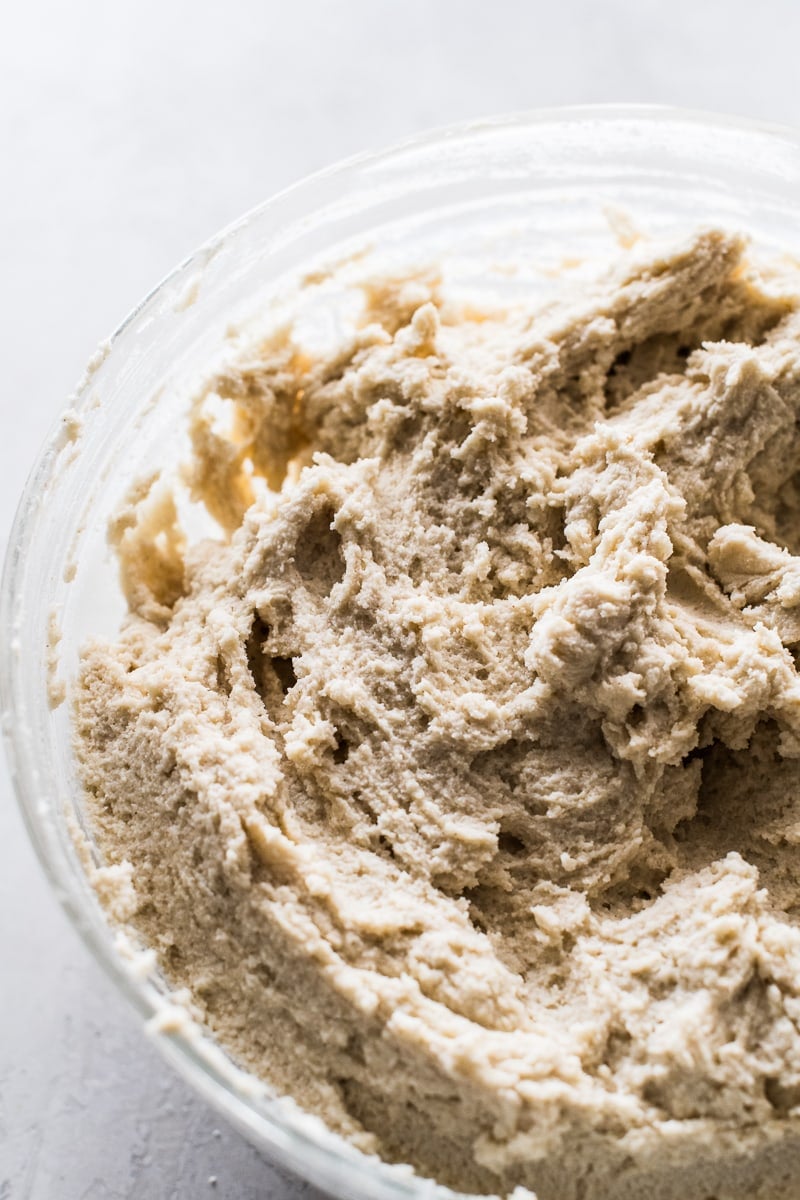 How Much Masa Do I Need for 100 Tamales?
To make 100 tamales, you'll need 16 1/2 cups of masa harina (or a 4.4 pound bag of Maseca). I've included the ingredient amounts to make 100 tamales in the notes of the recipe card below.
Can I Make Masa for Tamales Ahead of Time?
Yes! This dough can be made up to 3 days ahead of time. I recommend covering the bowl tightly with plastic wrap and storing in the refrigerator.
What are Some Good Tamale Fillings?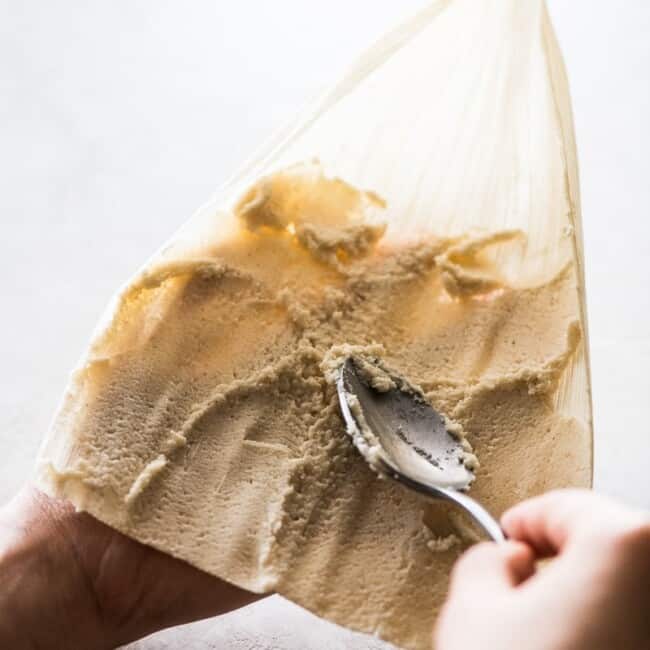 Prep: 15 minutes
Cook: 0 minutes
Total : 15 minutes
This masa for tamales recipe is the starting point to making the best homemade tamales! Just 5 ingredients to make light, tender and flavorful tamale dough!
Ingredients
8 ¼ cups masa harina (half of a 4.4 lb bag Maseca)
1 ¾ tablespoons fine salt
1 tablespoon baking powder
1 ¾ cups canola oil (or corn, vegetable or any other neutral-tasting oil)
6 ½ cups broth (chicken, beef or vegetable – low sodium preferred)
Instructions
In a very large mixing bowl or pot, add masa harina, salt and baking powder. Combine and mix with your hands.

Add canola oil and mix together, working the dough through your fingers until everything is well combined and incorporated. The dough should feel a little crumbly, almost like wet sand, and should lightly hold it's shape when pressed together.

Add broth and mix for about 3-5 minutes until the dough is fairly wet and well saturated. The dough should be soft and spreadable like thick hummus. If the dough is too dry, add more broth. If it's too wet, add more masa harina.

Use the dough immediately or cover and store in the refrigerator for up to 3 days.
Isabel's Tips:
*The recipe makes 45-50 tamales.
Nutrition Information
Serving: 1tamale with no filling Calories: 156kcal (8%) Carbohydrates: 17g (6%) Protein: 2g (4%) Fat: 9g (14%) Saturated Fat: 1g (5%) Polyunsaturated Fat: 2g Monounsaturated Fat: 6g Trans Fat: 0g Cholesterol: 0mg Sodium: 40mg (2%) Potassium: 2mg Fiber: 1g (4%) Sugar: 1g (1%) Vitamin A: 0IU Vitamin C: 0mg Calcium: 190mg (19%) Iron: 0.3mg (2%)
Making a Large Batch of Masa
Tamales are typically made in large batches for celebrations, holidays and special occasions in Mexican culture. When my family and I make tamales, we usually double the above recipe. Here are those ingredient amounts for your convenience:
Amount for double the recipe – about 100 tamales
16 1/2 cups masa harina (a whole 4.4 lb bag Maseca)
3 1/2 tablespoons table salt
2 tablespoon baking powder
3 1/2 cups canola oil
13 cups broth