Jump to Recipe
This Mexican Paloma Cocktail is a light and refreshing drink featuring tequila, grapefruit and lime. It's easy to make and delicious year round!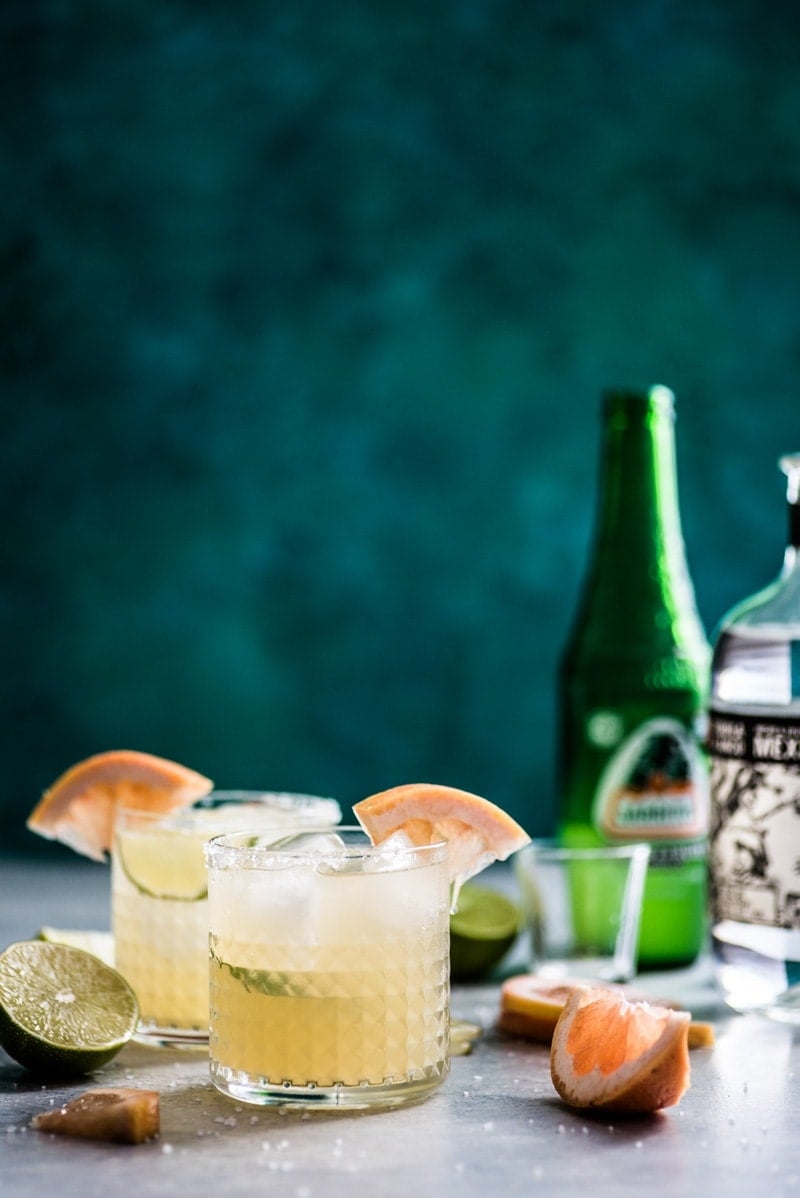 Happy Friday, friends! Time to enjoy the weekend with this Mexican Paloma Cocktail. Woo hoo!
I love Fridays. It's the day of the week when I feel like I can finally take a chill pill and just see where the night takes me. Whether I decide to stay in and watch a movie or go out with friends for a drink, I don't have any obligations to wake up early the next day and I think that's pretty freaking amazing. (Can I please stay 29 years old with no kids forever?!)
On the days when John and I stay in, John opts to drink beer 95% of the time. I, on the other hand, can never decide. Wine, beer, liquor? It's a tough decision.
wine of choice – a dry red
beer of choice – belgians and sours (at least at the moment)
liquor of choice – TEQUILA!
Maybe it's the Mexican in me, but I can't help but love tequila, especially when paired with citrusy things. That's what I love about the Paloma cocktail – not only is it made with lime juice, but it also features some grapefruit. Add some tequila, a nice rim of salt on the glass and see ya tomorrow. ?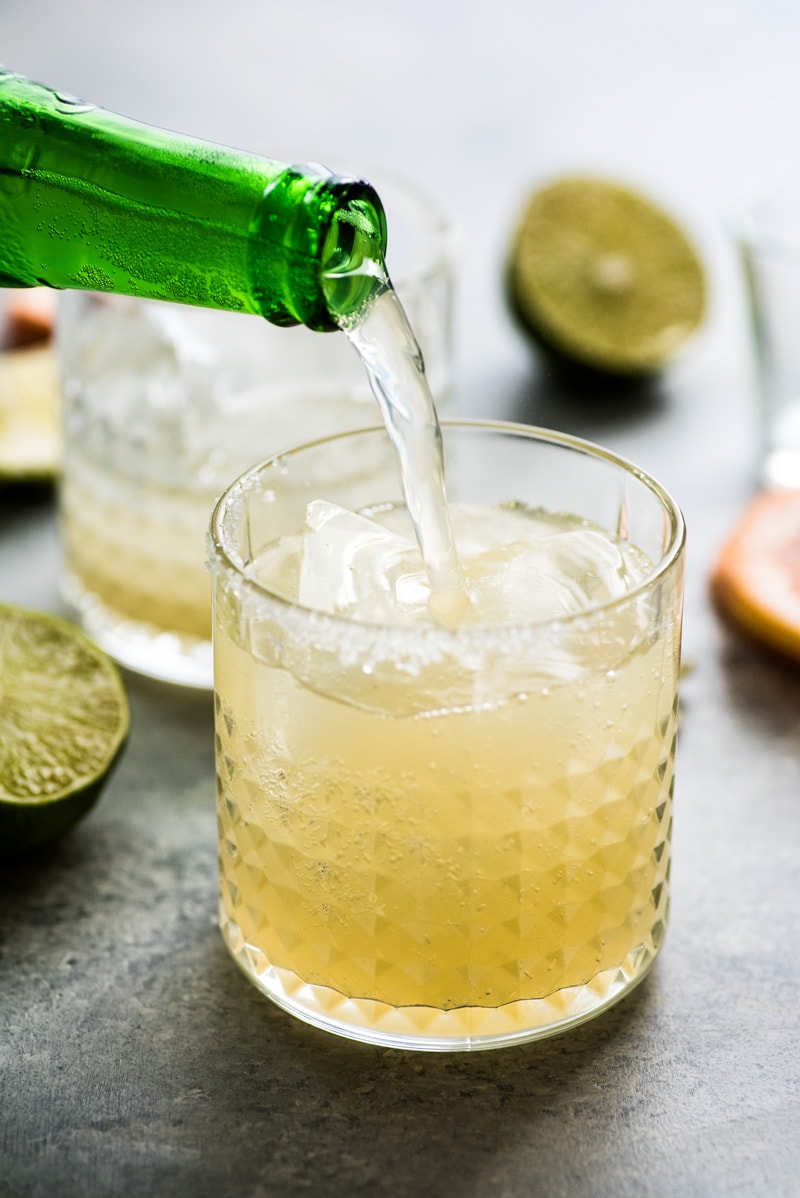 The grapefruit element of the Paloma comes from one of my favorite Mexican sodas on the planet – Jarritos. It's goooooood. Citrusy, tart and slightly sweet at the same time. It pairs perfectly with the lime and tequila and it comes in a super cool green glass bottle. You've got to get it if you can.
It's become pretty widely available in the U.S. and can usually be found either in the soda aisle or in the ethnic food aisle at your local grocery store. If you can't find it there, you can always order it from Amazon here.
If you can't find it anywhere and need to make this cocktail right away, you can substitute Jarritos with any other grapefruit soda.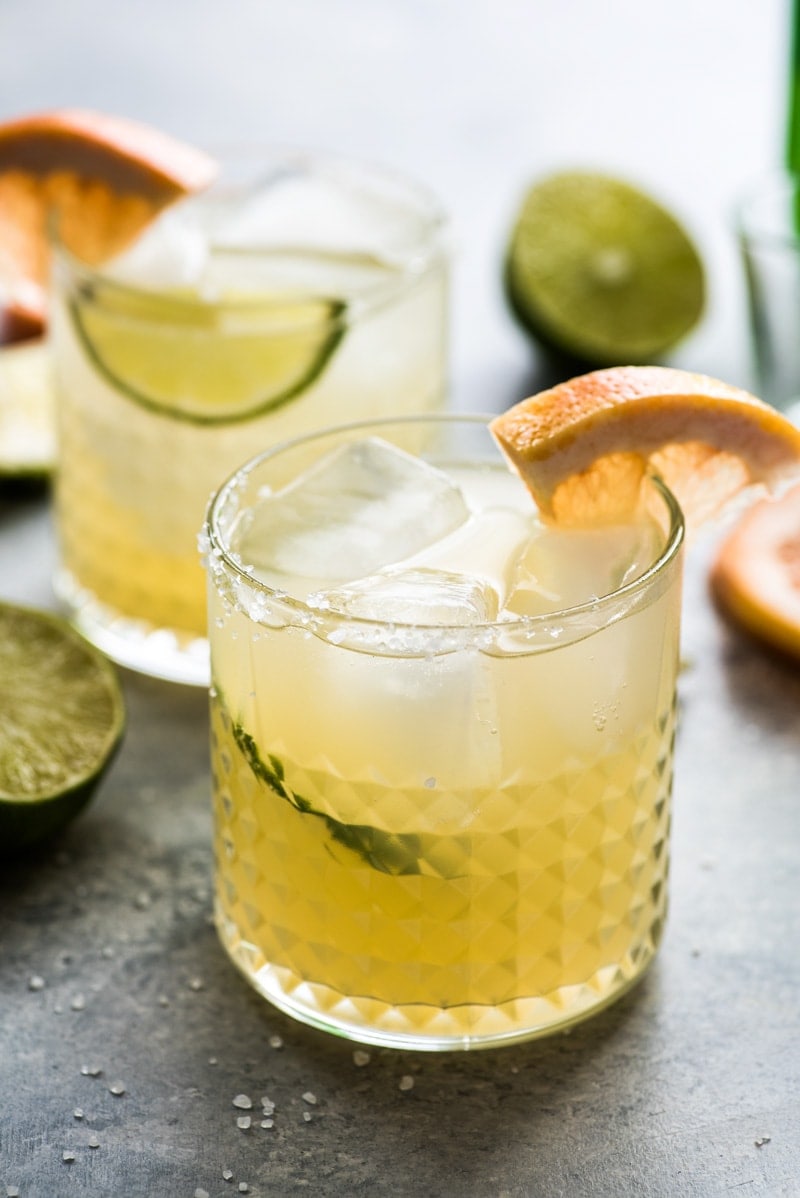 For the tequila element, I used Espolòn Blanco. It's high quality, delicious and comes in a really cool bottle. I'm IN LOVE with the design of the label. I want artwork in my office that looks like that. It's just so fun and graphic. I want it.
If you don't have Espolòn, you can use blanco/silver tequila you have.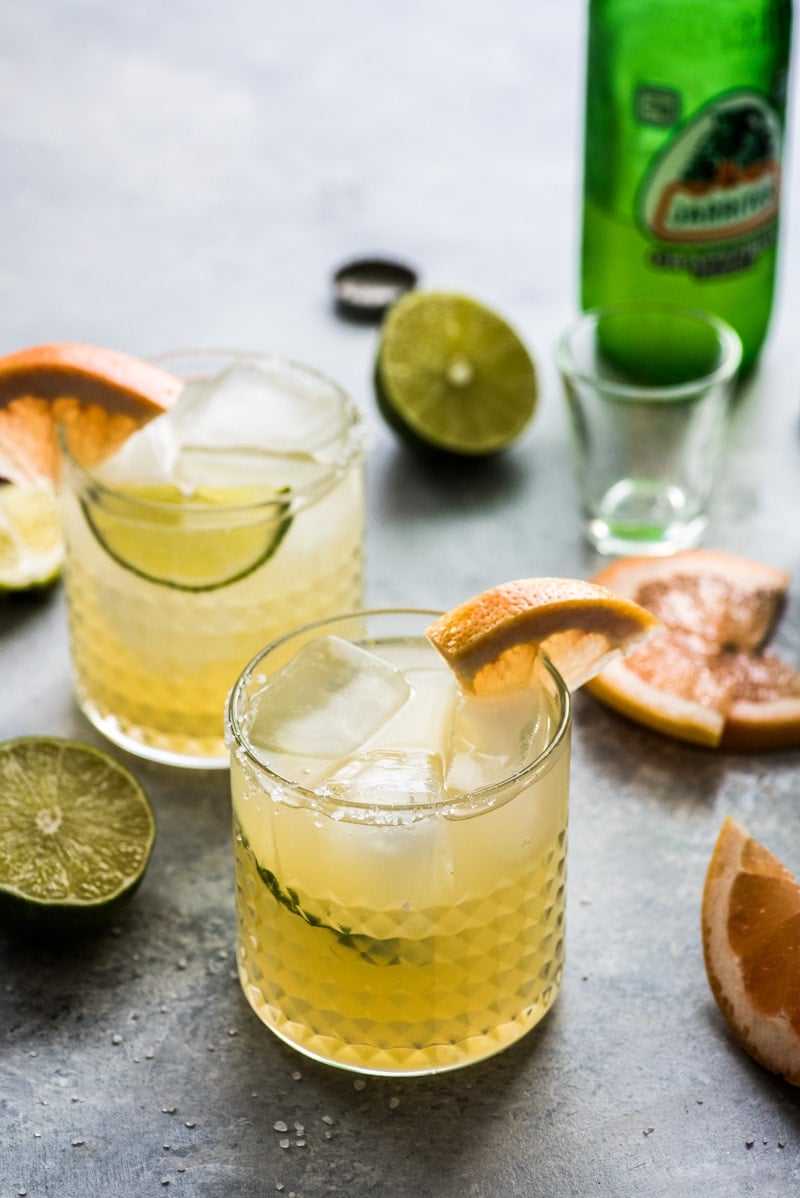 Also noteworthy – ruby red grapefruits are in season from November to May, so this isn't just a summer cocktail people! It can be enjoyed any time of the year. Like right now. ?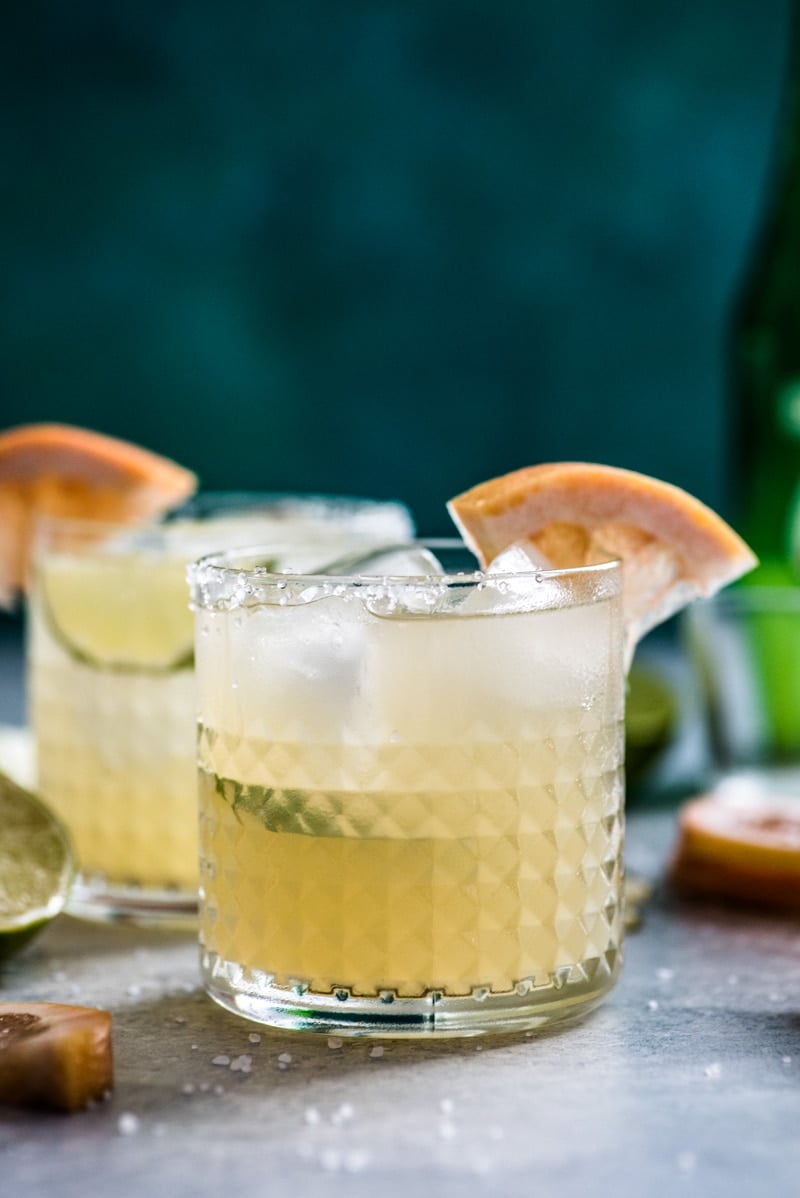 Looking for more drink recipes? Try these!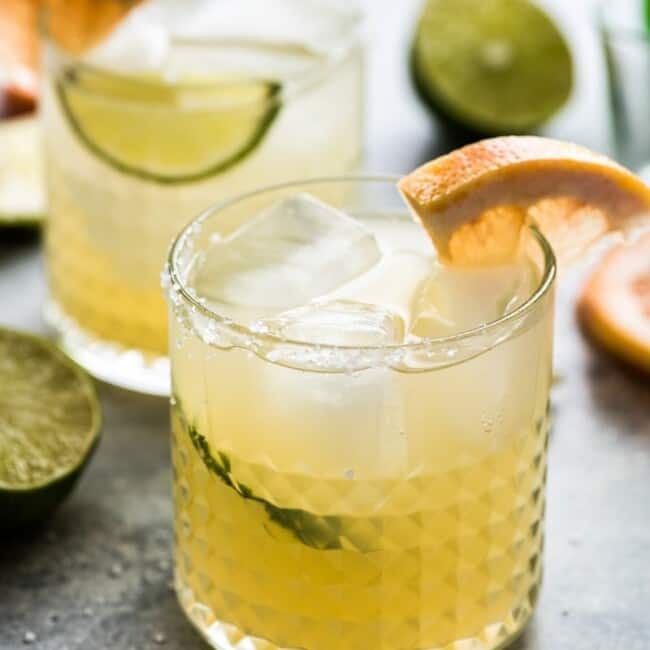 Prep: 3 minutes
Total : 3 minutes
This Mexican Paloma Cocktail is a light and refreshing drink featuring tequila, grapefruit and lime. It's easy to make and is great year round!
Ingredients
salt, for rimming the glass
1/2 lime (or 1 tablespoon of lime juice)
1.5 ounces blanco tequila (about 1 shot depending on the size of the shot glass)
ice
1 Jarritos grapefruit soda, or other grapefruit soda
Instructions
Rim a glass* with salt and fill with ice.

Squeeze the juice of 1/2 a lime into a glass and add the tequila. Stir.

Top off with grapefruit soda. Garnish with a lime or grapefruit wedge.
Isabel's Tips:
I used a short 8 to 9 ounce glass for this drink, and that's what the nutritional information is based on.
Nutrition Information
Serving: 1drink Calories: 156kcal (8%) Carbohydrates: 35g (12%) Sodium: 43mg (2%) Potassium: 19mg (1%) Sugar: 14g (16%) Vitamin C: 6.6mg (8%)
This page contains affiliate links. If you make a purchase on Amazon after clicking one of my links, I may receive a small commission. The price of the item stays the same and any money I make goes to supporting this blog. I only endorse products and services that I fully believe in.