Jump to Recipe
This Ranch Water cocktail is made with only 3 ingredients and is the perfect blend of cool, crisp, and citrus. All you need is tequila, lime juice, and sparkling mineral water. It doesn't get easier than this!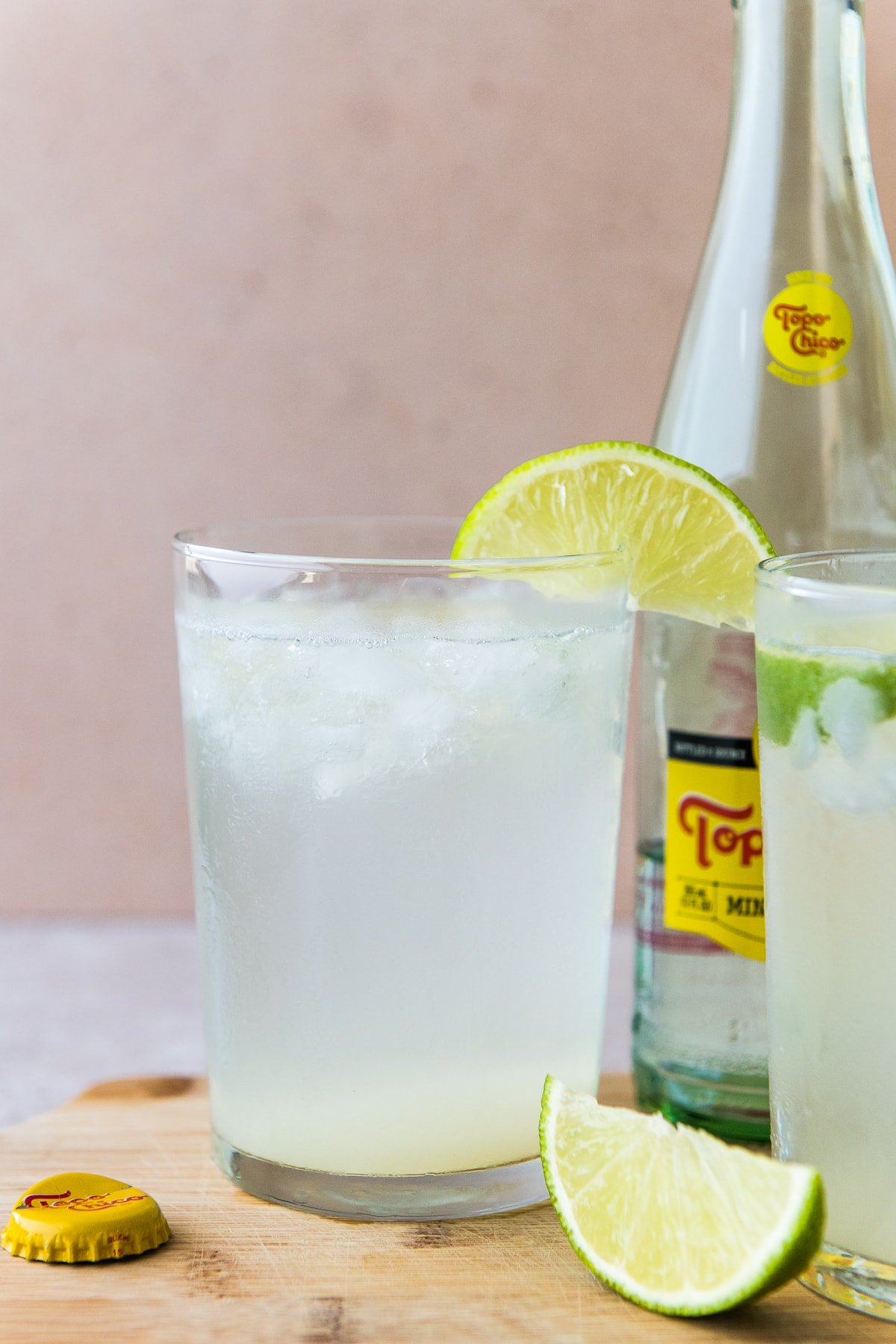 What is ranch water?
Ranch Water (or Texas Ranch Water) is a tequila cocktail popular in the south that is quickly spreading in popularity, and for good reason! It's simple to make and lighter in calories compared to other tequila-based cocktails. You've probably seen the canned version of this drink in a variety of flavors at the store, but this recipe is so simple it's easier to make it yourself!
Why is it called ranch water?
No one is really sure exactly where the name Ranch Water came from, but it originated in Texas during the 1960s. There's rumor that it came from a rancher who wanted to add a little extra kick to his water. Either way, he was onto something delicious!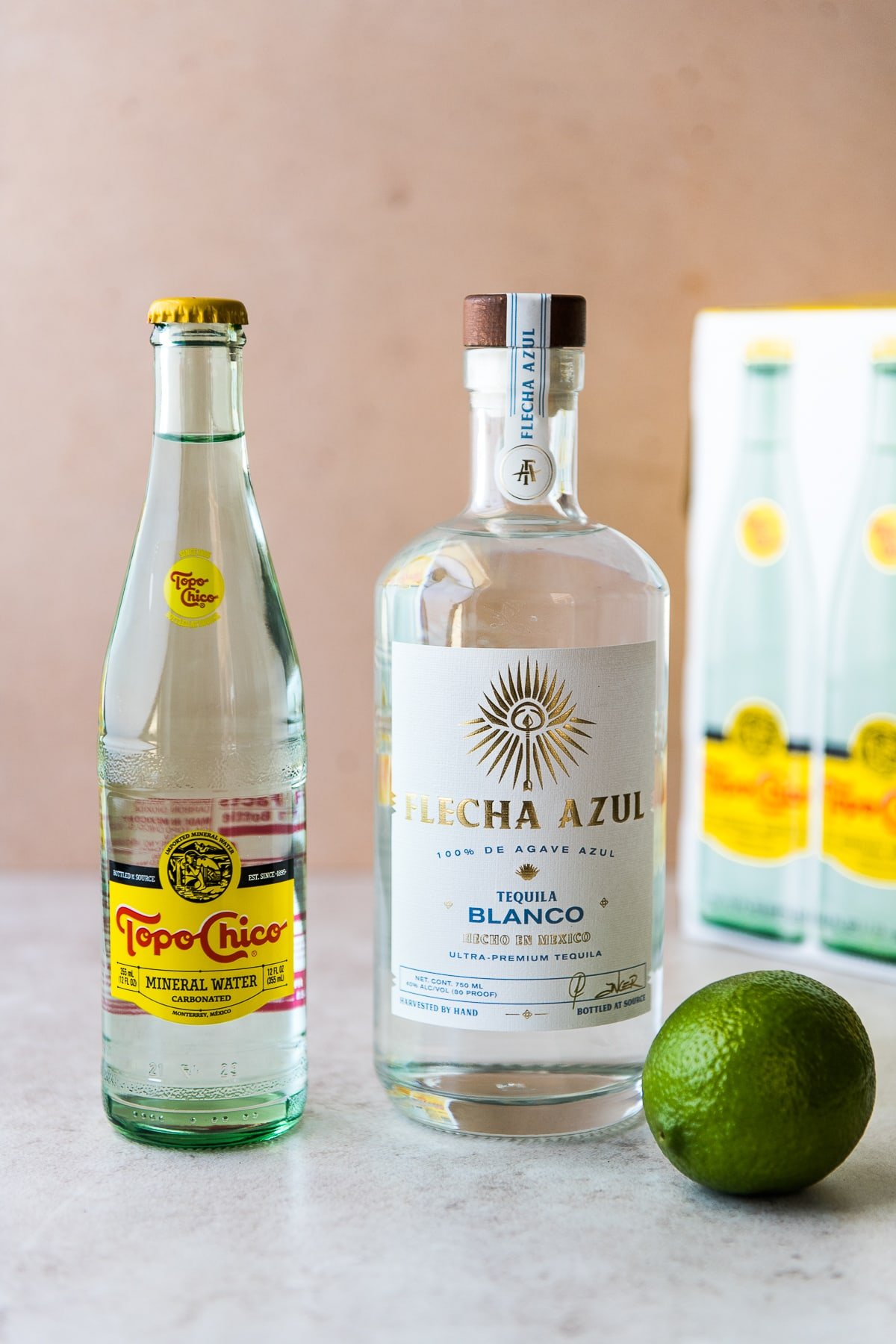 What is ranch water made of?
This cocktail uses 3 simple ingredients you definitely already have at home.
Tequila – Blanco (or silver) tequila is the go-to for ranch water. It gives the drink its signature crisp and refreshing taste.
Lime juice – I recommend using fresh lime juice if possible, but bottled lime juice works in a pinch. I recommend getting the bottled lime juice that is not from concentrate. Santa Cruz Organic Pure Lime Juice is a great option!
Topo Chico – I recommend using Topo Chico because the flavor and extra carbonation that this sparkling mineral water gives is truly one of a kind. Many people say Topo Chico is a must have when making ranch water, but if you can't find any near you, you can use San Pellegrino instead.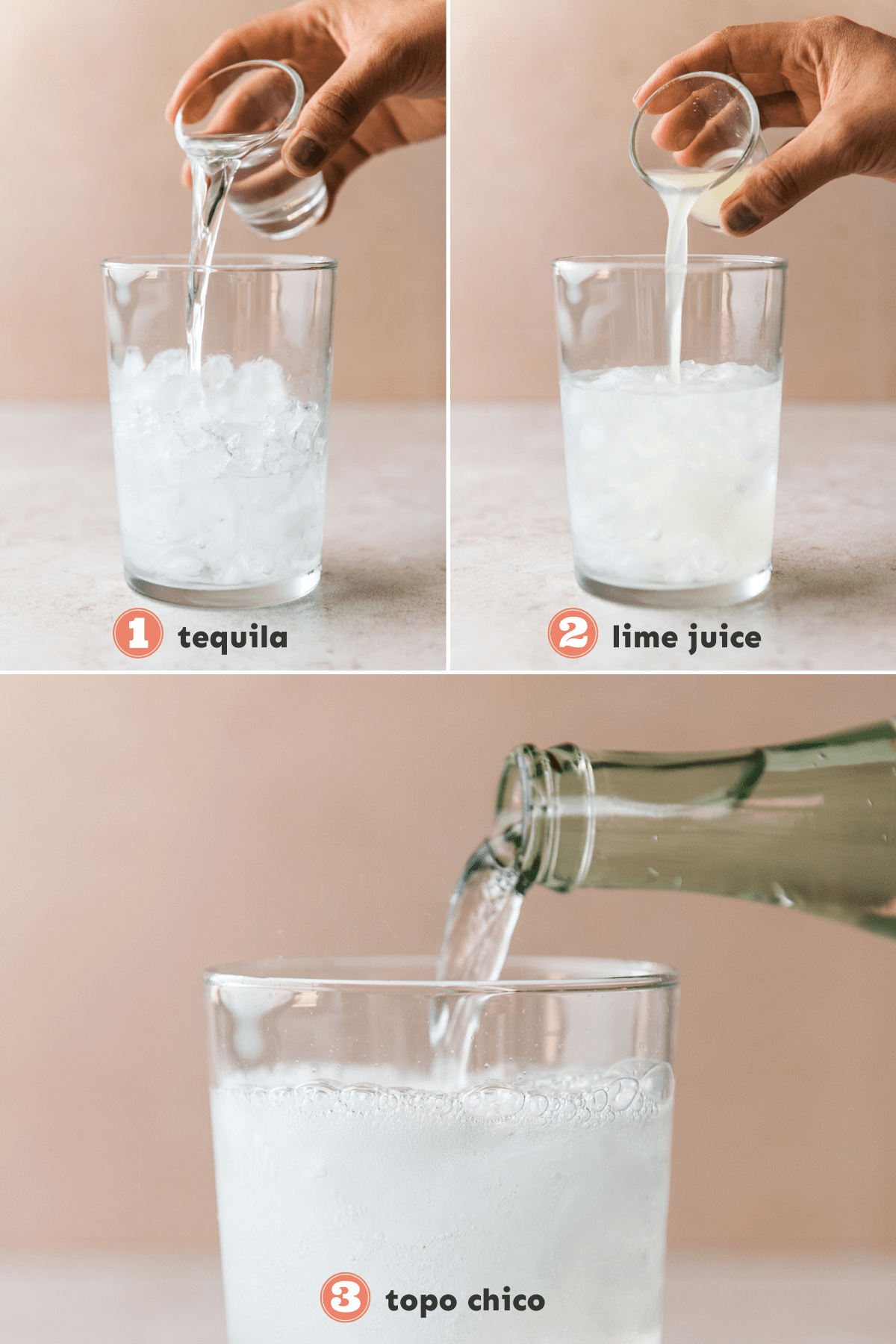 How to make ranch water
This recipe is so quick and simple. Here's how to make it:
Fill a tall glass halfway with ice.
Add tequila and lime juice.
Top it off with Topo Chico. Enjoy.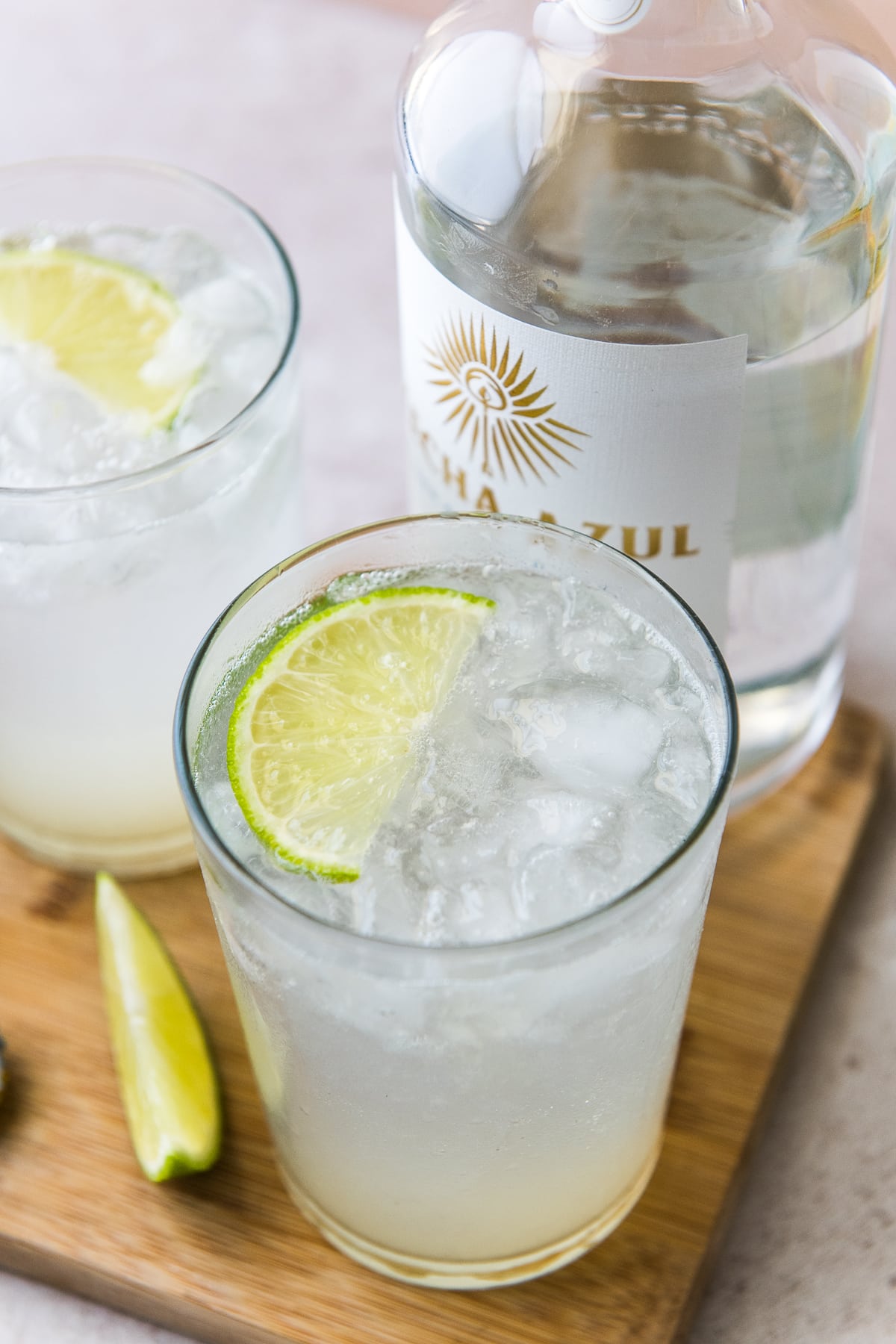 What is the best tequila for ranch water?
I recommend using Blanco (or silver) tequila since it pairs well with the crispness of the Topo Chico and the lime. Espolon, Casamigos, Herradura, and Patron are all good options.
However, you can use reposado or even mezcal instead if you prefer a smoother and stronger aged tequila flavor.
Ranch water recipe variations
Because this cocktail is so simple, you can adjust it to make it perfect for you! Here are some simple variations:
Add fresh summer fruit like berries for a little sweet bite with every sip.
Use a flavored sparkling water instead to give it some added flavor. A grapefruit would work great with this!
Sweeten with simple syrup or agave nectar if the tequila flavor is too strong for you.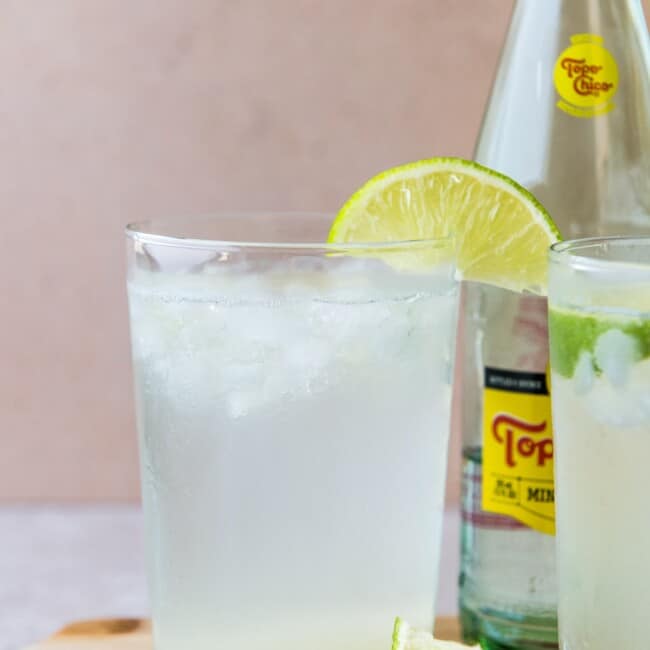 Prep: 5 minutes
Total : 5 minutes
This Ranch Water cocktail is made with only 3 ingredients: tequila, lime juice, and sparkling mineral water. That's it!
Ingredients
3 ounces blanco tequila
1 ½ ounces lime juice
Topo Chico, chilled
lime wedge, for garnish
Instructions
Fill a highball glass (or any 10 to 14-ounce glass) halfway with ice.

Add tequila and lime juice.

Top with Topo Chico and garnish with a lime wedge.
Nutrition Information
Serving: 1drink Calories: 207kcal (10%) Carbohydrates: 4g (1%) Protein: 0.2g Fat: 0.03g Polyunsaturated Fat: 0.01g Sodium: 2mg Potassium: 51mg (1%) Fiber: 0.2g (1%) Sugar: 1g (1%) Vitamin A: 21IU Vitamin C: 13mg (16%) Calcium: 6mg (1%) Iron: 0.1mg (1%)