What is Mexican oregano? And do you really need it in addition to regular oregano in your pantry? Find out everything you need to know about it here!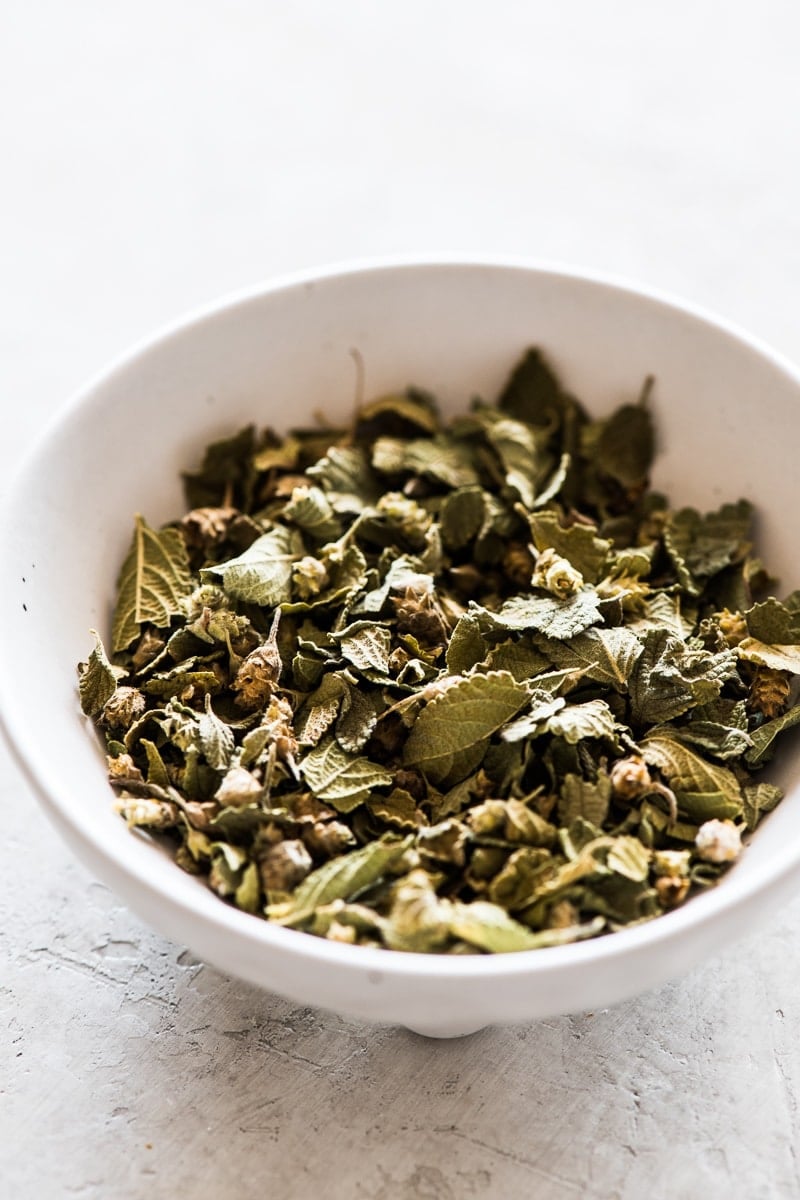 Origins
Mexican oregano comes from a flowering plant that is native to Mexico, Central America and the southwest United States. It is drought tolerant so thrives in these dry climates.
It is known for its earthy flavor with citrus undertones. The plant is in the same family as lemon verbena, so you'll notice some similarities.
Mexican oregano is a staple in Mexican cooking. It a popular seasoning for pozole, black beans, and lots of meat dishes. In Latin American kitchens, it is an all-purpose seasoning that can be found in just about any dish. 
In Mexico, it's even used as an herbal tea ingredient!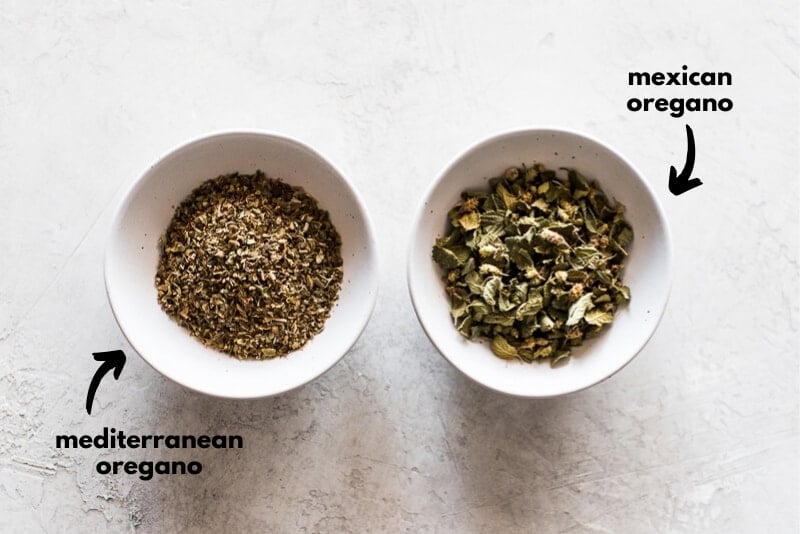 What's the difference between regular and Mexican oregano?
These two types of oregano share a name, but that's about it. They are from different plant families and have different tastes and aroma. 
Regular oregano is an Italian and Mediterranean spice with minty undertones. It matches perfectly with dishes from that region. You will commonly find it added to pasta sauces, grilled meats and pizza. 
Mexican oregano has lemon and citrus flavors as well as some tones of licorice. These flavors are a better fit with Mexican dishes. It is often found in chili and salsas because it pairs beautifully with spicy chile peppers.
Its intense peppery, grassy and earthy flavor compliments tacos, beans, burritos and heavy meats. While it can be eaten raw, it tastes much better in its dry form. 
What can I substitute for Mexican oregano?
People often wonder if regular oregano and Mexican oregano are interchangable. While you can use one in place of the other, the flavor is not really the same. Marjoram is a closer substitute to the actual flavor of Mexican oregano. In fact, it is sometimes called Mexican marjoram or Mexican wild sage.
If you miss the citrus notes of the spice, you can add a pinch of coriander.
That being said, one spice will not make or break your meal. It's totally fine to use the "regular" mediterranean oregano that's commonly sold in most stores. Buf if it's available near you or you'd like to try it, it will add a deep earthy taste your food that is so amazing! I highly recommend you give it a taste.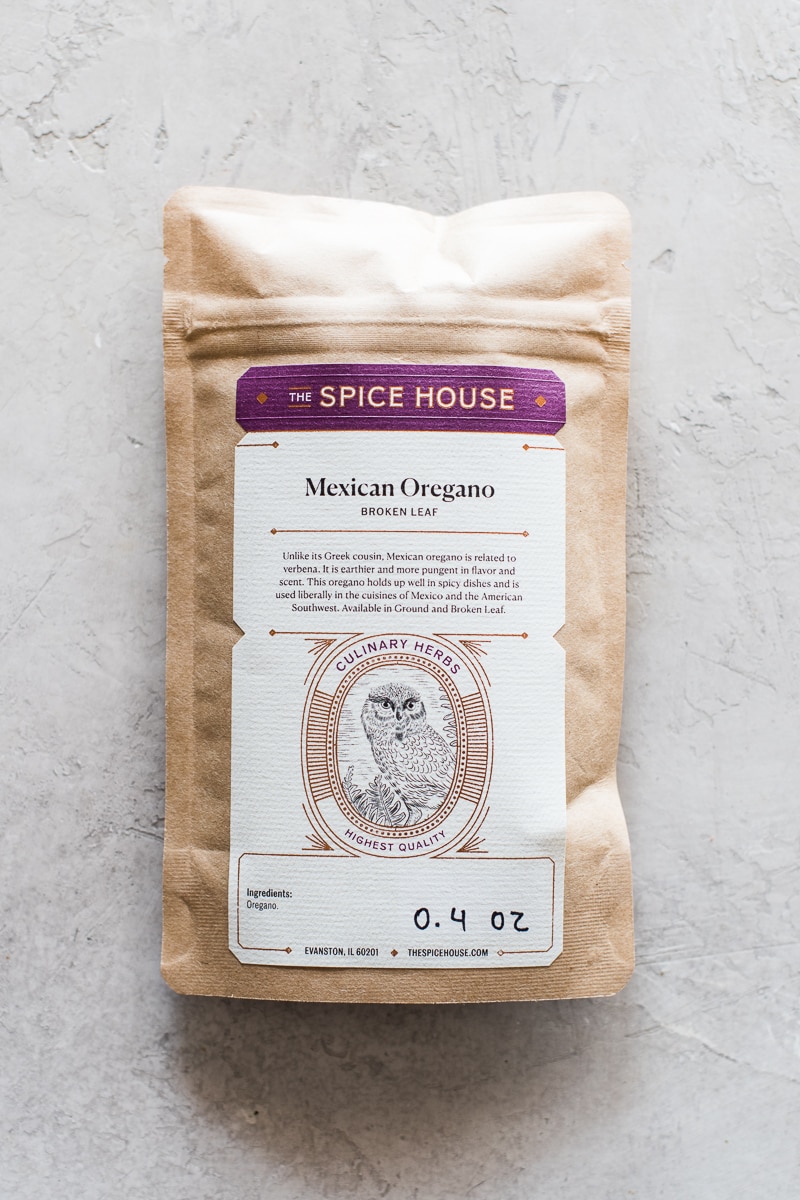 Where to buy Mexican oregano
It can be difficult to find Mexican oregano in large national-chain grocery stores. Speciality and Latin markets almost always carry it, so that's where I would look first. Since it's a dry spice, you can also order it online and have it delivered right to your door, no matter how far away an ethnic market is!
I've recently been introduced to The Spice House and am so impressed with their super high quality. They have a huge selection of spices from all around the world, including Mexican oregano.
If Amazon is more your thing, you can also buy it there!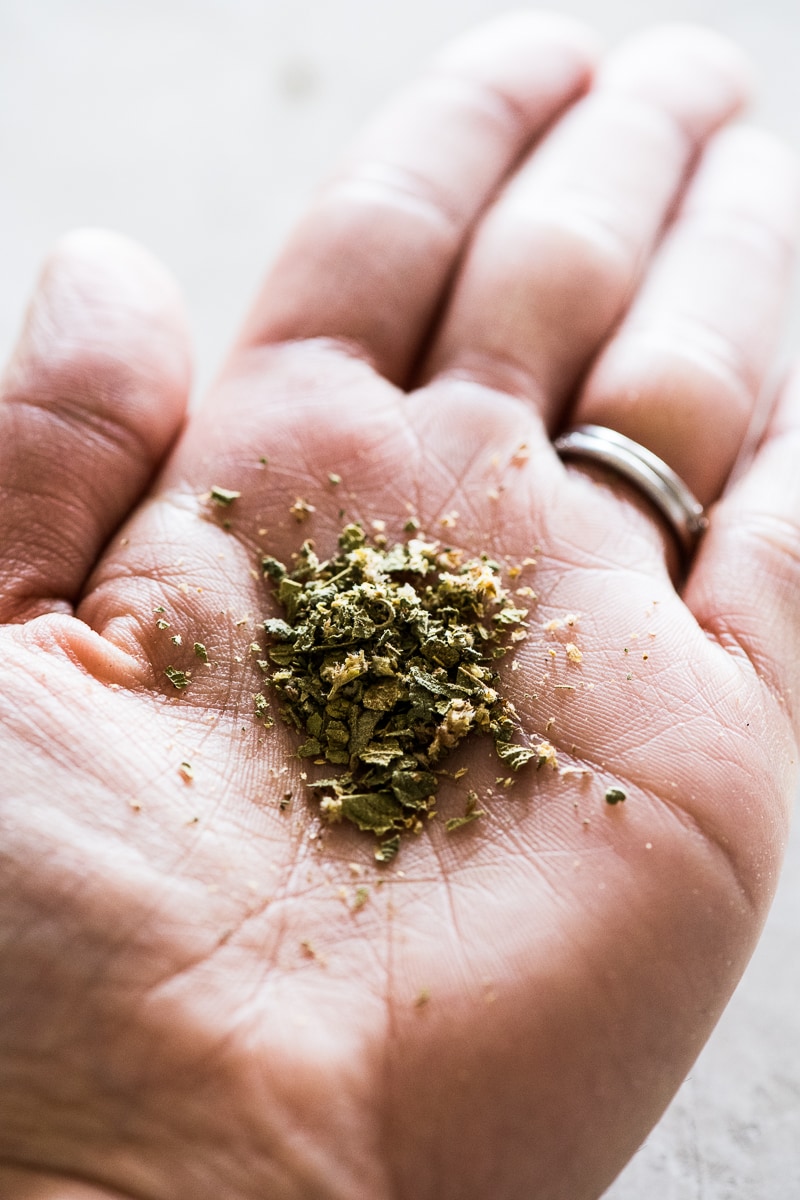 How to use it
The intense grassy taste of this spice is fantastic in spicy foods. To enhance the flavor, rub the leaves between your fingers before using it. This will start to release the flavor hidden in the leaves. Include it in these dishes for great unique flavor: