Many recipes include chorizo in the ingredients, but what exactly is it? What is chorizo made of and how do you use it? Here's your definitive guide to what it is, how it's made, and how to use it in delicious Mexican dishes!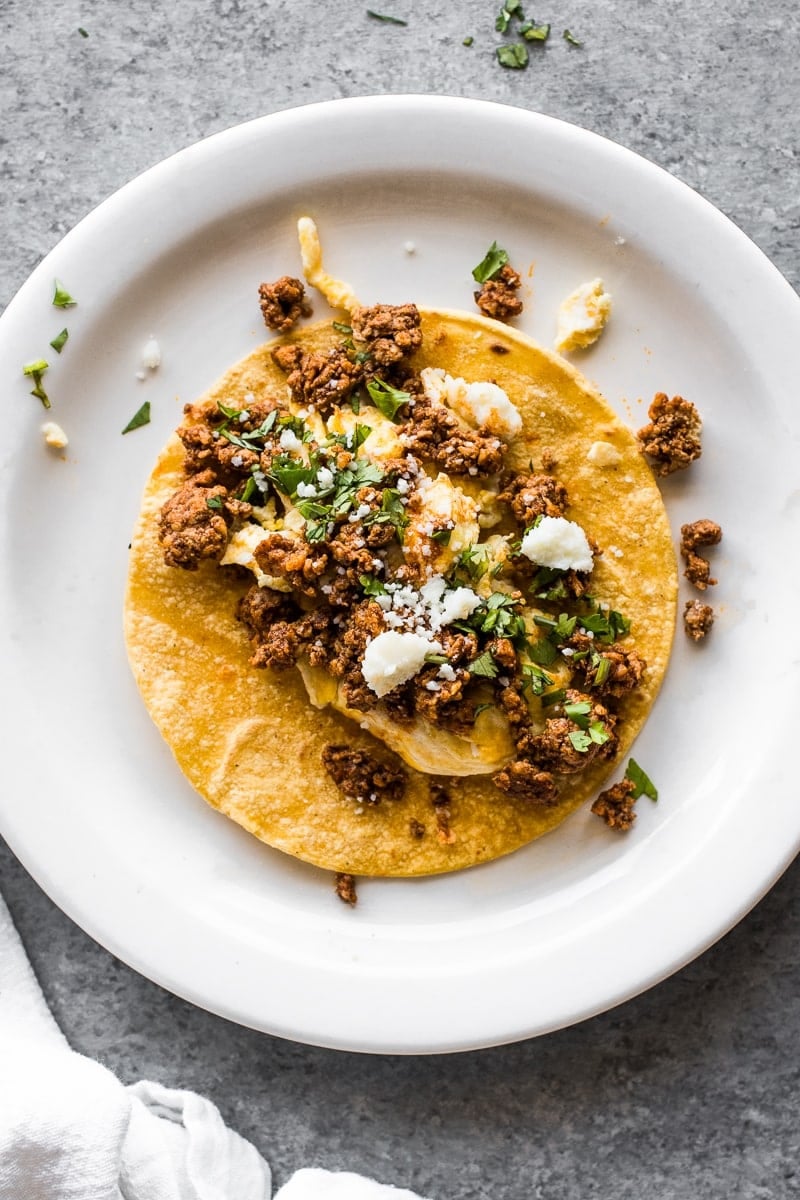 What is chorizo?
Chorizo is a highly seasoned pork sausage that is very popular in both Mexican and Spanish cooking. It's a staple in many of the Mexican dishes that are on Isabel Eats!
While I mainly use Mexican chorizo in my recipes, it's good to know that chorizo comes in two forms:
fully cooked or semi-cured: the Spanish version
raw and fresh: the Mexican version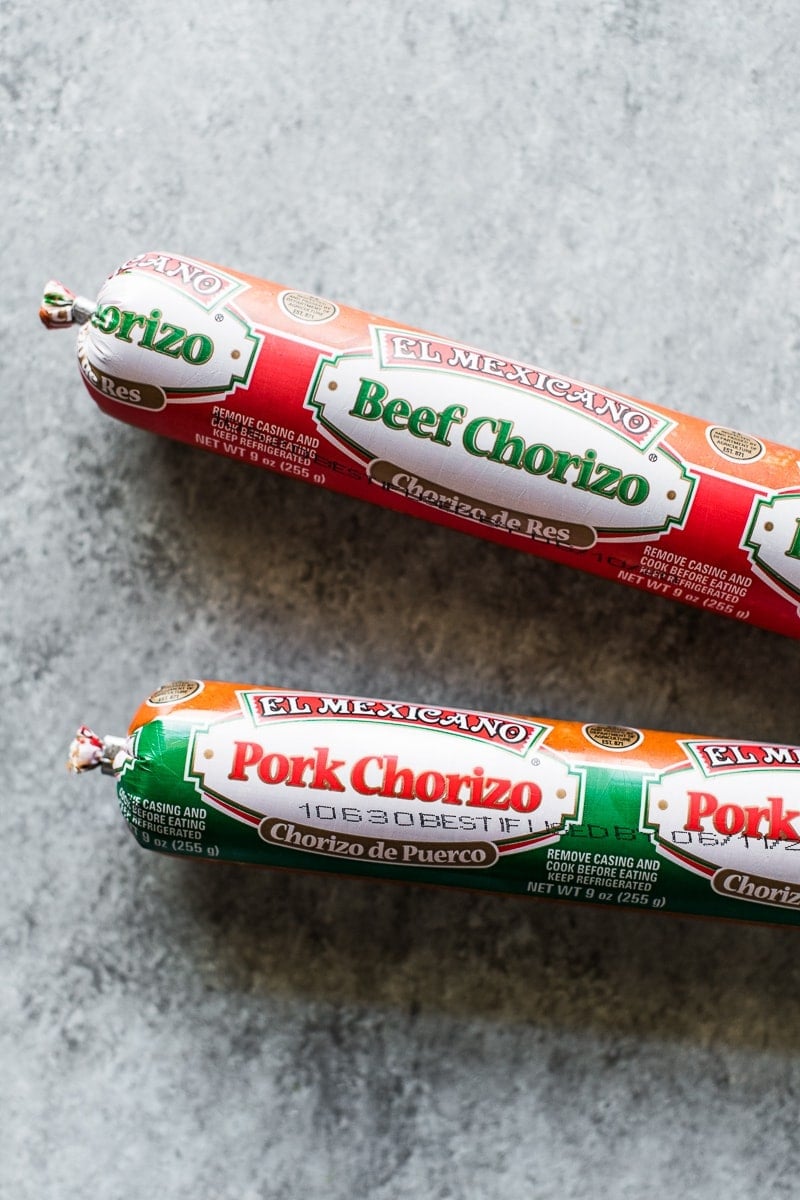 What is Mexican chorizo made of?
Mexican chorizo is a very fatty and highly seasoned sausage typically made from ground pork. However, it can also be made from ground beef, chicken, venison or turkey. In some stores like Trader Joe's and Whole foods, I've also seen vegetarian and vegan versions made from tofu and/or soy!

(If you can't find chorizo near you, take a look at my homemade chorizo recipe. It's super easy to make and just as good as store-bought!)

The most popular type of Mexican chorizo has a distinct red tint due to the spices and seasonings that are used to make it. Typically, the seasoning in chorizo includes some or all of the following:
Chile peppers – guajillo or ancho chiles are the most common
Coriander
Cloves
Cinnamon
Garlic
Cumin
Paprika
Vinegar
There is also a green variety. As you may suspect, it contains green tomatillos and cilantro.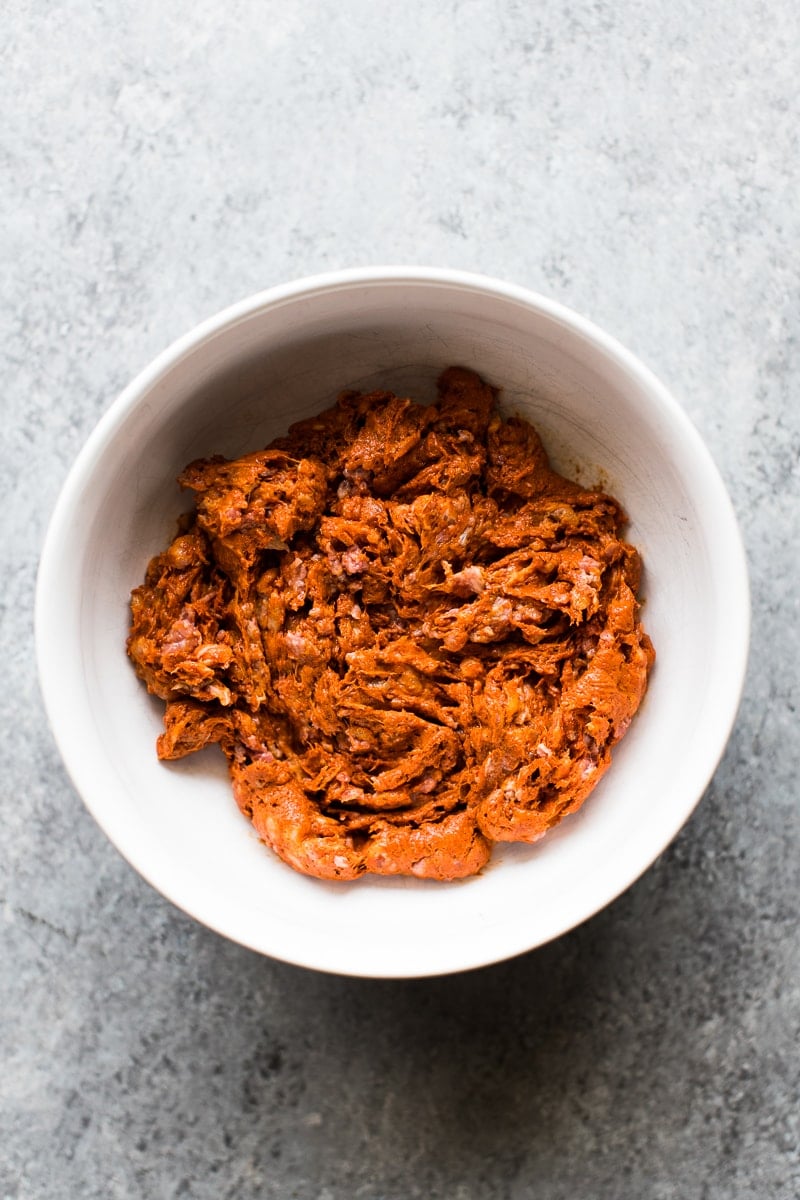 What's the difference between Spanish and Mexican chorizo?
Spanish and Mexican chorizo are two very different things and are not interchangeable in recipes.
Mexican chorizo is fresh and uncooked.
You can find it loose like any other ground meat or in a casing like a regular sausage. However, the casing is not edible and must be removed before cooking.

Mexican chorizo can be cooked on its own or with other ingredients like peppers, onions, rice and more.
Spanish chorizo is dried and cured.
You'll find it in the grocery store with other meats prepared this way like pepperoni and salami. The casing is edible and you don't need to cook it to enjoy it. As a result, it can also be added to soups and stews. It's also very popular on tapas platters.

Spanish chorizo comes in smoked and unsmoked varieties that range from mild to very spicy. It always contains smoked paprika which gives it a distinctive color and flavor.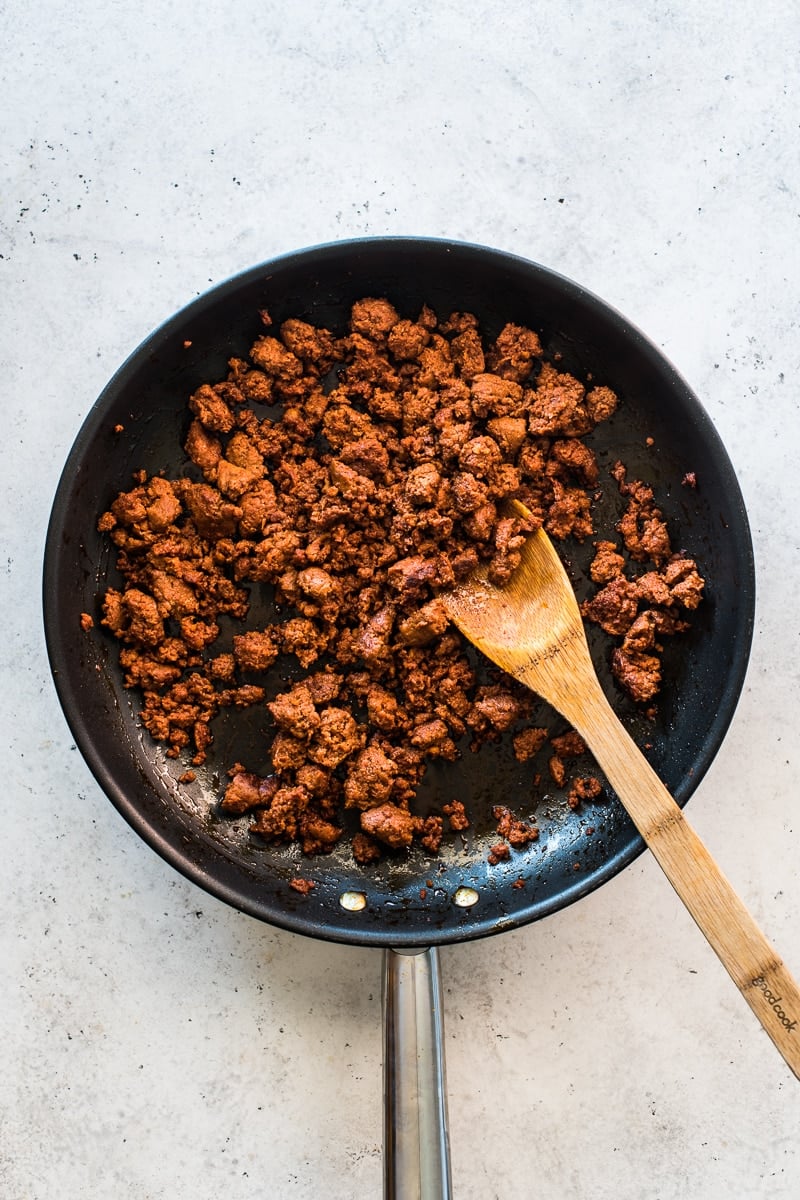 How to cook with Mexican chorizo
To cook with Mexican chorizo, you must first remove it from the casing. As a result, it will crumble as it cooks and will look a lot like ground beef when fully cooked.

It's a great alternative to other ground meats and is also delicious when mixed into things like homemade meatballs since it can add a lot of flavor and fat.
While one of the most popular ways to cook with it is to make Chorizo and eggs, there are many other uses as well! Here are some ideas to get you started:
Tacos – I especially love chorizo in my breakfast tacos
In soups, like white bean, or potato
Omelettes
Topping for nachos
Filling for stuffed peppers or mushrooms
Burritos, especially made from papas con chorizo
Pizza topping