The Habanero Pepper adds an immediate punch of spice and flavor to any dish. Just a little bit can completely change your meal. Learn more about these spicy, sassy, and sensational hot peppers!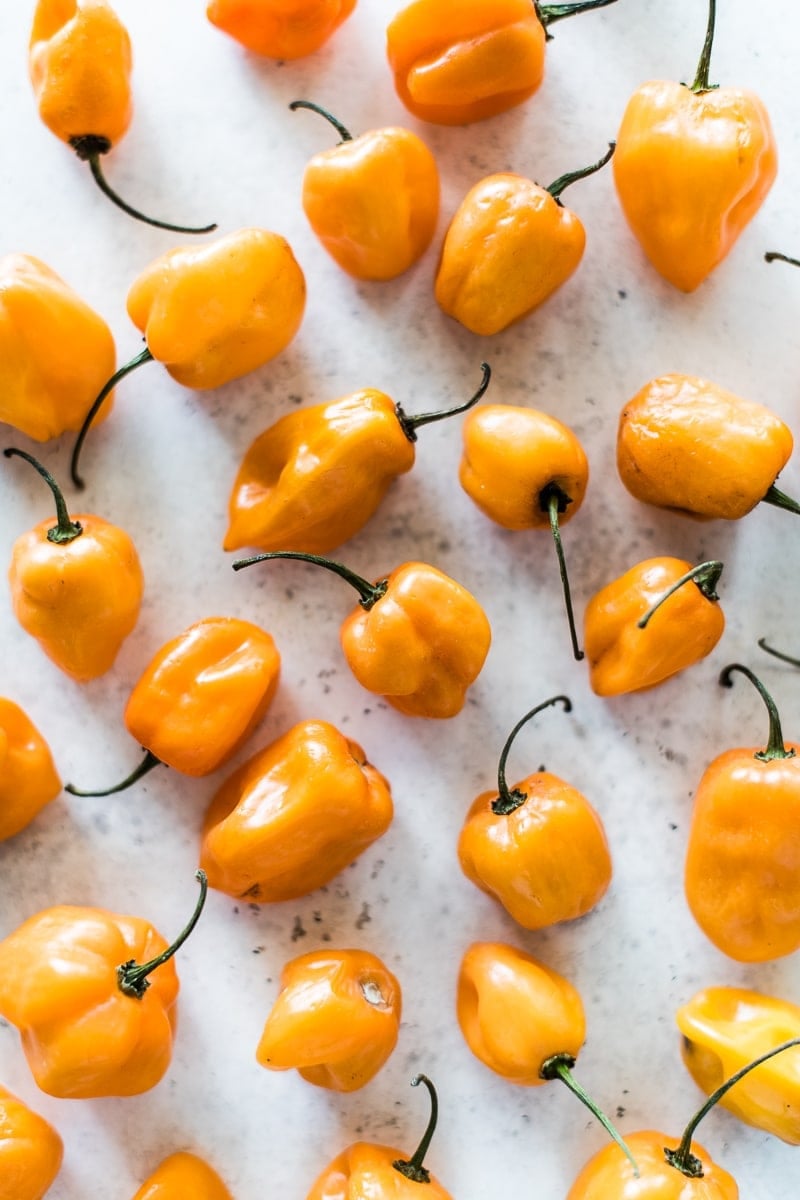 How hot is a habanero pepper?
Habanero peppers are very hot. On the Scoville scale, they fall between 150,000 and 575,000 SHU.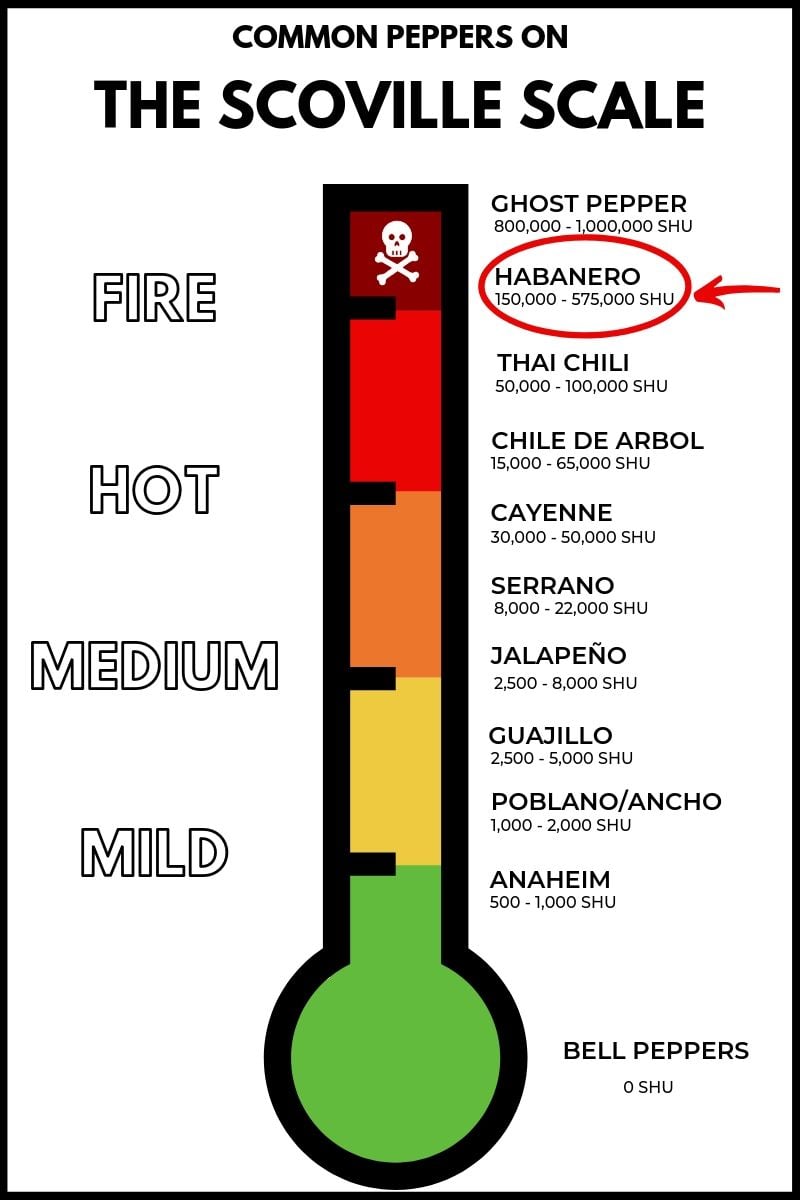 To give you an idea what this means, sweet bell peppers have no spice and therefore, have an SHU of zero. Jalapenos are 2,500-8,000 SHU.
To have a pepper spicier than habaneros, you will need extra hot ghost peppers.

The red Savina is the hottest habanero pepper and was believed to be the hottest pepper in the world for many years.
Habaneros are very small peppers, as small as one inch long. But that just means that the capsaicin in them is super concentrated.
When you find them in the grocery store, they are typically orange. Unripe habaneros are green. The color changes as they ripen. They grow best in very hot climates and you will see them everywhere in Mexico.
Some varieties of habaneros can be red, white, yellow, brown or even purple. Habaneros do have a fruity flavor, but they pack a wild punch of spice, particularly in the veins.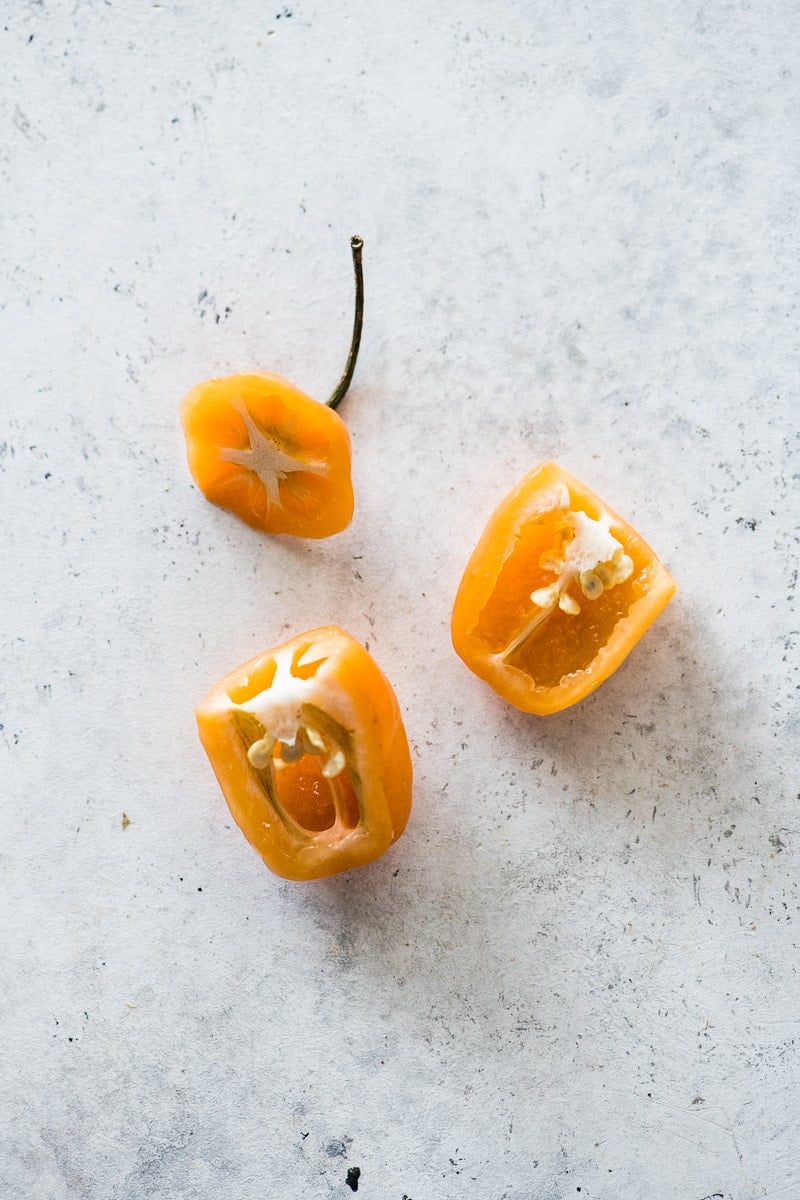 Handling the peppers
I strongly recommend that you wear gloves while preparing habaneros. Because of the high concentration of capsaicin, they can easily irritate your skin, especially if you have any open cuts.
Whatever you do, never touch your eyes when you are handling habaneros!
To avoid touching habanero peppers at all, use a veggie chopper. Since everything will be contained, you can chop away and then dump the peppers right into your dish.
How do you store a habanero?
You can store habaneros in the refrigerator or freezer. Just be sure to use these storage tips.
Wash the peppers and allow them to dry completely.
If you want to refrigerate the peppers, put them in a paper bag and store in the crisper drawer for up to one week
Store in an airtight container in the freezer for up to one month.
If you freeze them, you can remove just one or two and use them in small doses to increase the flavor of just about anything!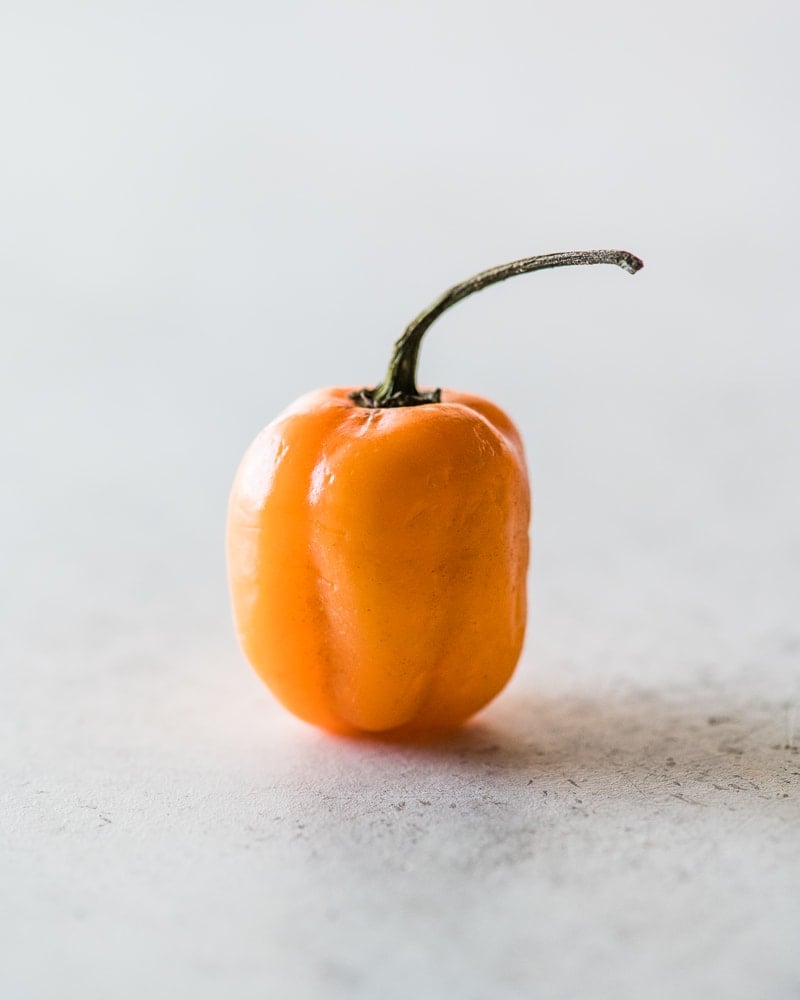 What do you do with habanero peppers?
In Mexico, habaneros can be found in a variety of dishes. They are stewed, fried, pickled, fermented or even just eaten raw from the plant. However, this is a pepper where a little goes a long way.
Habaneros are often combined with fruity tropical flavors like mango. You can use them in dishes like these:
Jam or chutney
A topping for fish (they are especially delicious in fish tacos!)
Salsa
On pork chops
Chili sauce
If you love the flavor but not the heat, you can soak them in alcohol for a short time (under an hour!) to greatly reduce the kick but retain that floral aroma and taste.
As an added bonus, habanero peppers have lots of vitamin C and potassium, with no fat and very few calories. It's a guilt free way to boost the flavor of your meals.
What can I substitute for habanero peppers?
Not everyone wants something as spicy as a habanero. Even if you use them sparingly, you may want a pepper with less heat.
If this is the case, you can use serrano peppers or jalapeno peppers. They are milder than habaneros, but will still give you a little kick and a lot of flavor.
Learn about other Mexican peppers