Chile de Arbol peppers are small and spicy chile peppers that are very popular in Mexican cuisine. Using just one of these peppers can add a lot of flavor and heat to salsas, stews and various hot sauces.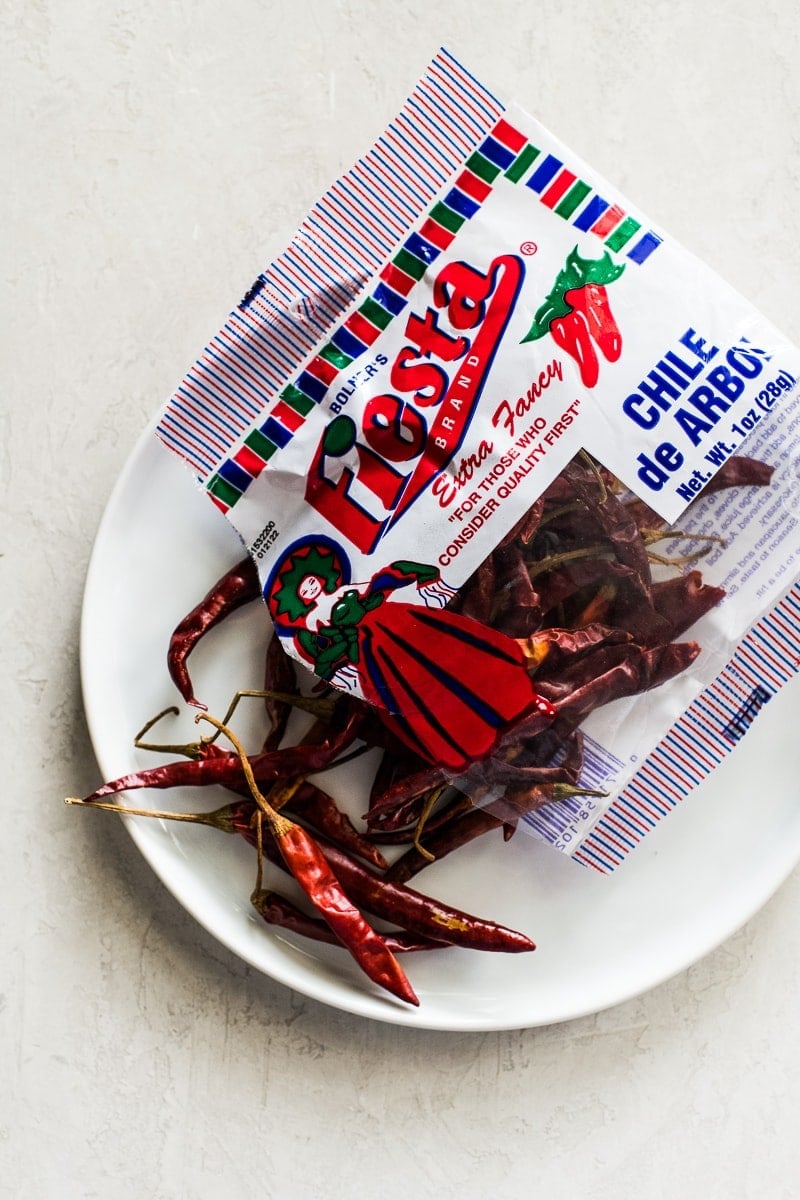 It's nearly impossible to go through Mexico without seeing Chile de Arbol peppers on your journey. Whether in an open market or in a bowl of salsa at a restaurant, their bright red color is hard to miss.
Chile de Arbol literally translates to "tree chile" in English, and is named such because of the pepper's woody stem.
They're also known as bird's beak chiles because of their gentle curve coming to a sharp point, and rat's tail chiles because their shape is long and skinny.
Whether fresh, dried, or in powder form, this chile is an important ingredient in Mexican kitchens.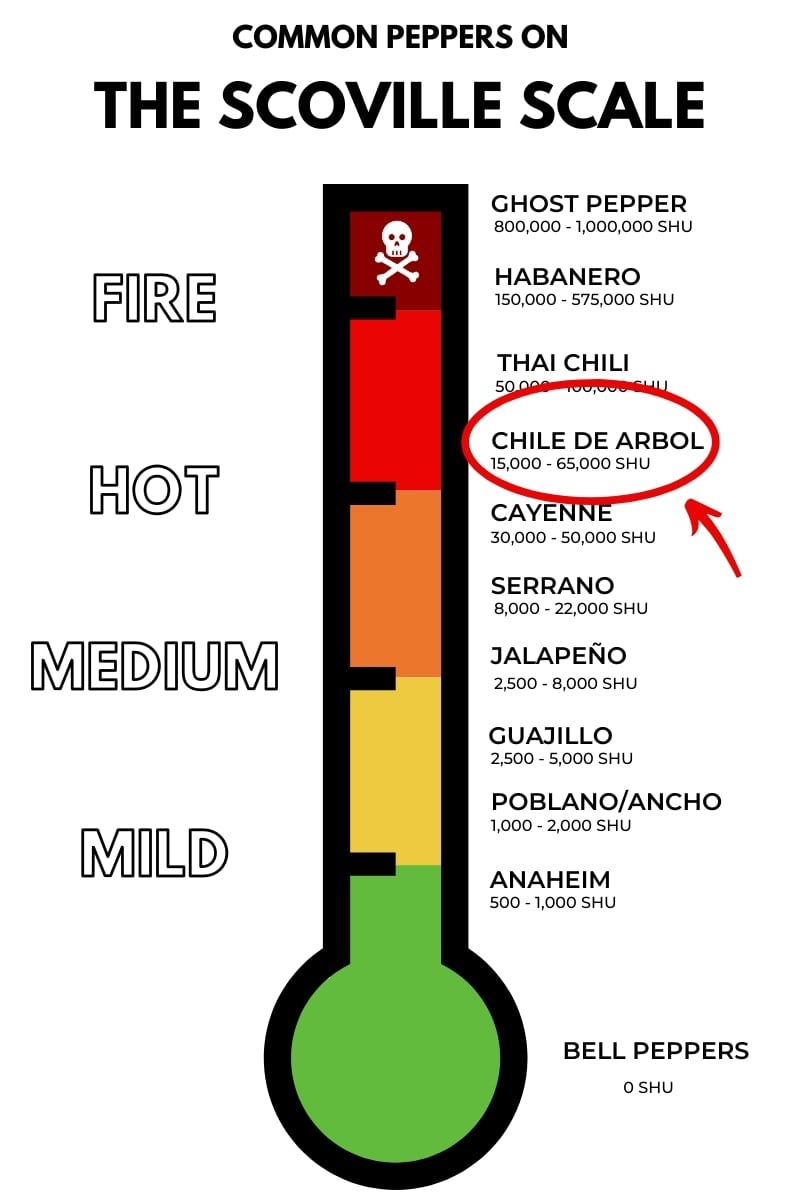 How spicy are Chile de Arbol peppers?
If you're following the Scoville Scale, these chiles usually sit between 15,000 and 30,000 units, but can sometimes be as high as 65,000!
For reference, 30,000 Scoville Units is about six times as hot as an average jalapeno.
Chile de Arbol peppers are spicier than serranos but not as hot as habaneros.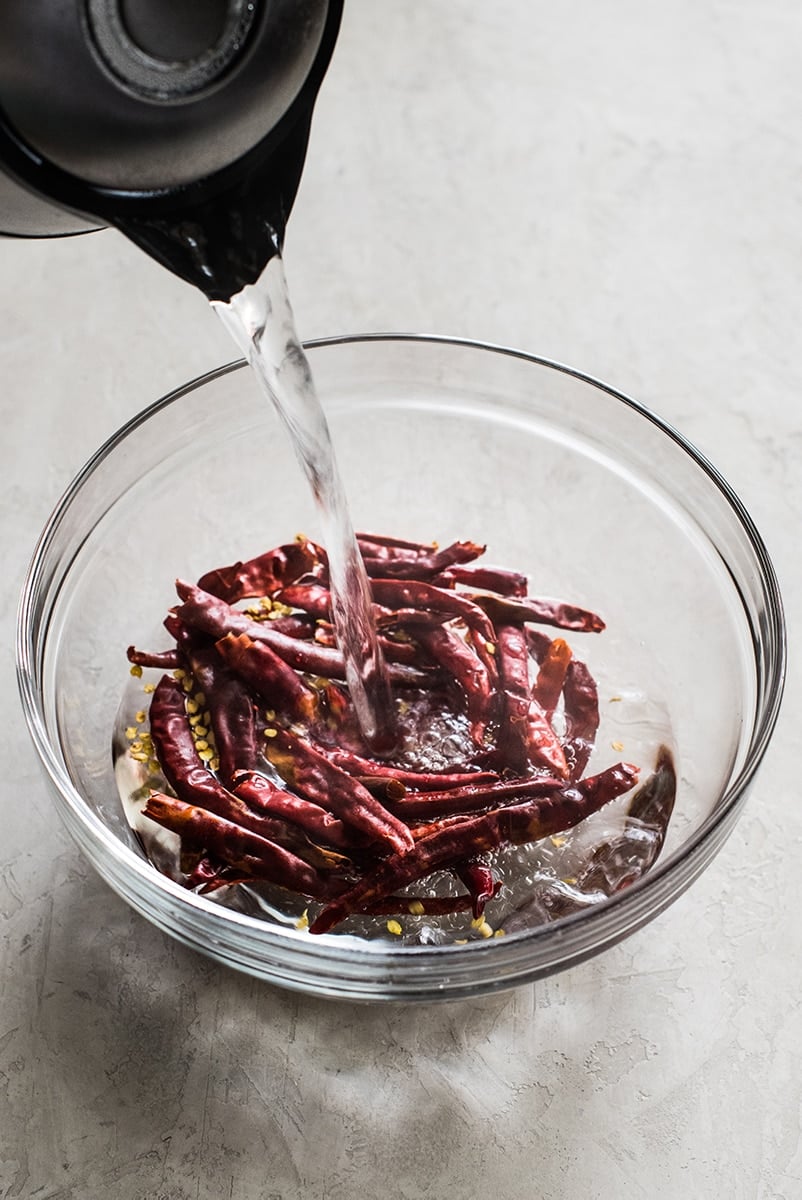 Cooking with Chile de Arbol
In Mexican cooking, these chiles are most often used in their dried form. The dried peppers are then rehydrated in hot water and used in various dishes.
A popular way to use them is to make salsas like this Chile de Arbol Salsa as well as this Toasted Red Chile Salsa.
Chile de Arbol also plays really nicely with other chiles to give a more complex depth of flavor to sauces.
One of my most favorite things to do with it is to make Chile Colorado – an authentic Mexican beef stew in a spicy red sauce. The flavor is not light and subtle, but deep, warm, and complex. And you'll want it again and again!
It's also used to make the following recipes: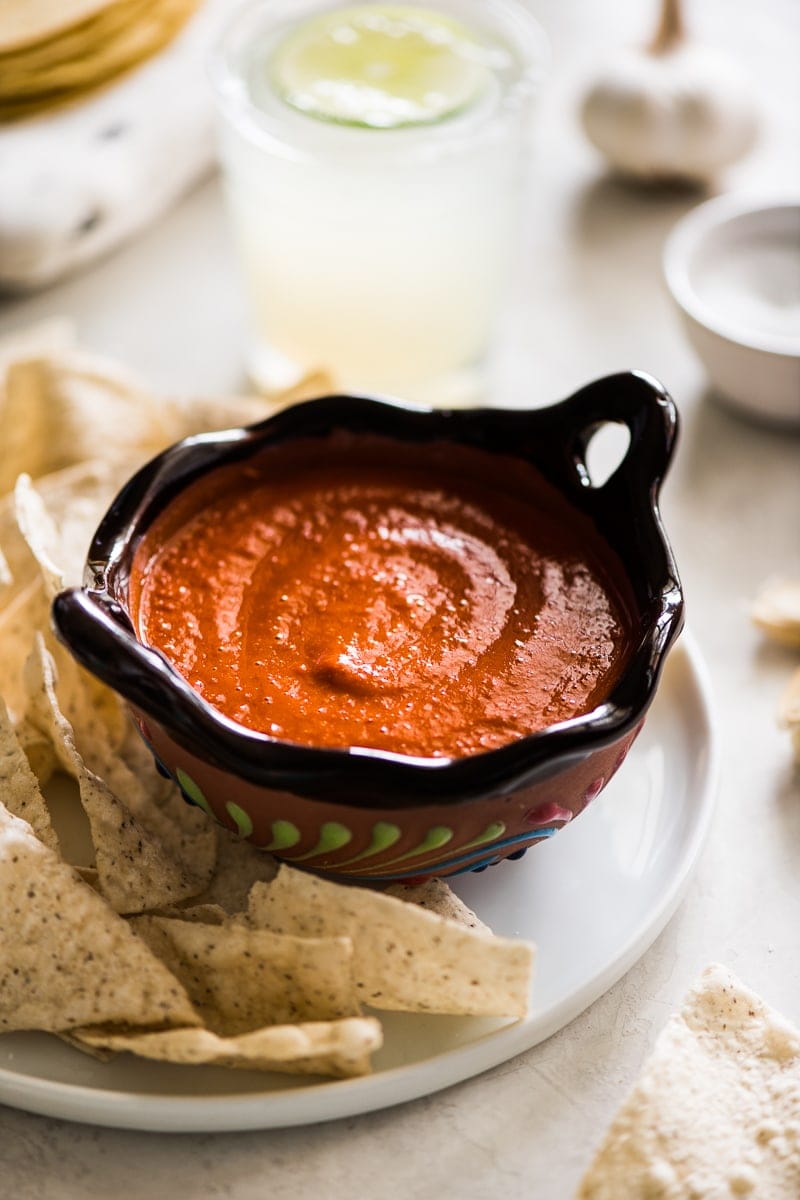 Where to Buy Chile de Arbol Peppers
You can easily find dried Chile de Arbol peppers in most Mexican grocery stores in the spice aisle or near the produce section. Some large national supermarket chains may also carry them, usually in a special section with other Hispanic food items.
If you can't find any locally, you can buy dried Chile de Arbol peppers online.
Other uses
Because this chile dries bright red instead of a dark mahogany, it's used in a lot of artwork. Paintings and photography of the country proudly display the crimson fruits as iconic Mexican imagery.
Commonly in New Mexico, you can find wreaths (or ristras) made from them at markets and roadside stands. The wreaths are more than ornamental for many homes though. While they look beautiful, they're also a gorgeous way to store and dry the chiles for eating later!