Serrano peppers are chili peppers with big flavor that are very popular in Mexican cuisine! Learn more about them here and get our favorite recipes to use them in, too!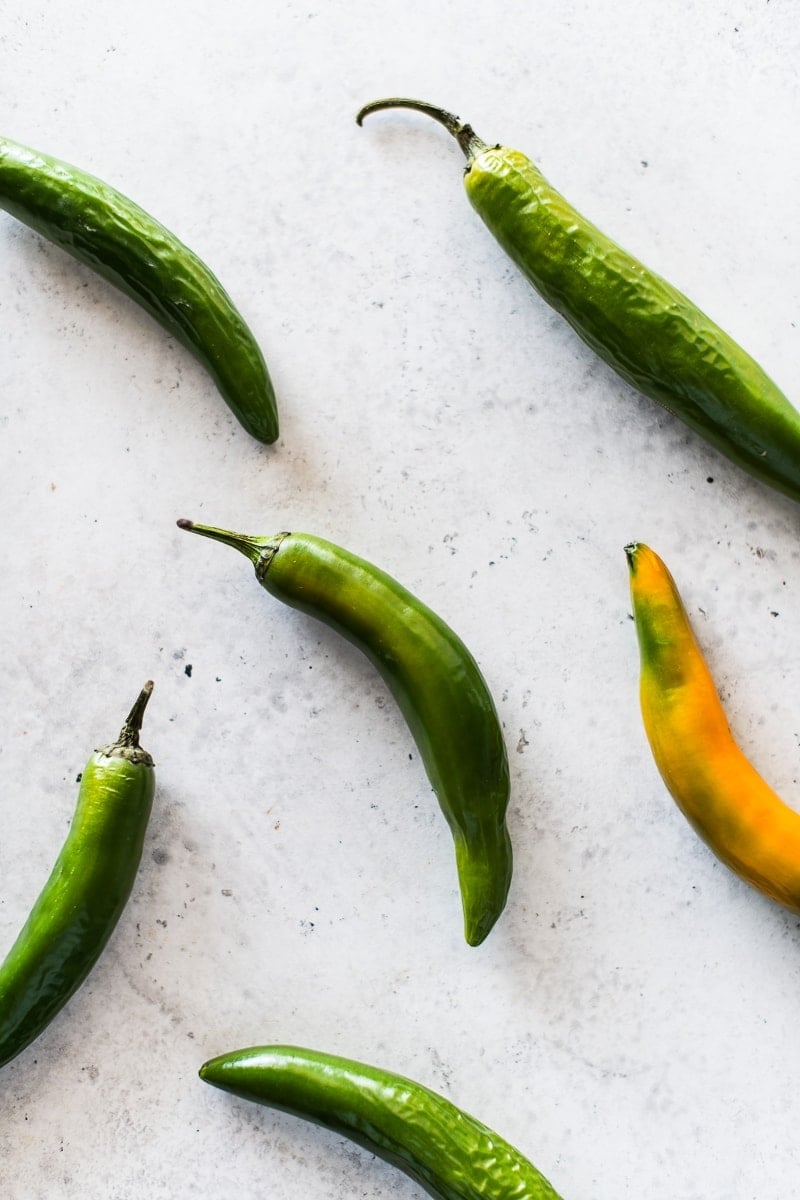 How hot are serrano peppers?
Serrano peppers are hotter than a jalapeno pepper, but not as spicy as a habanero. They give you a burst of heat while still remaining bright and flavorful.

On the Scoville Scale, serranos are ranked 8,000-22,000 SHU. For reference, bell peppers have a rank of zero and jalapenos are at about 5,000 SHU.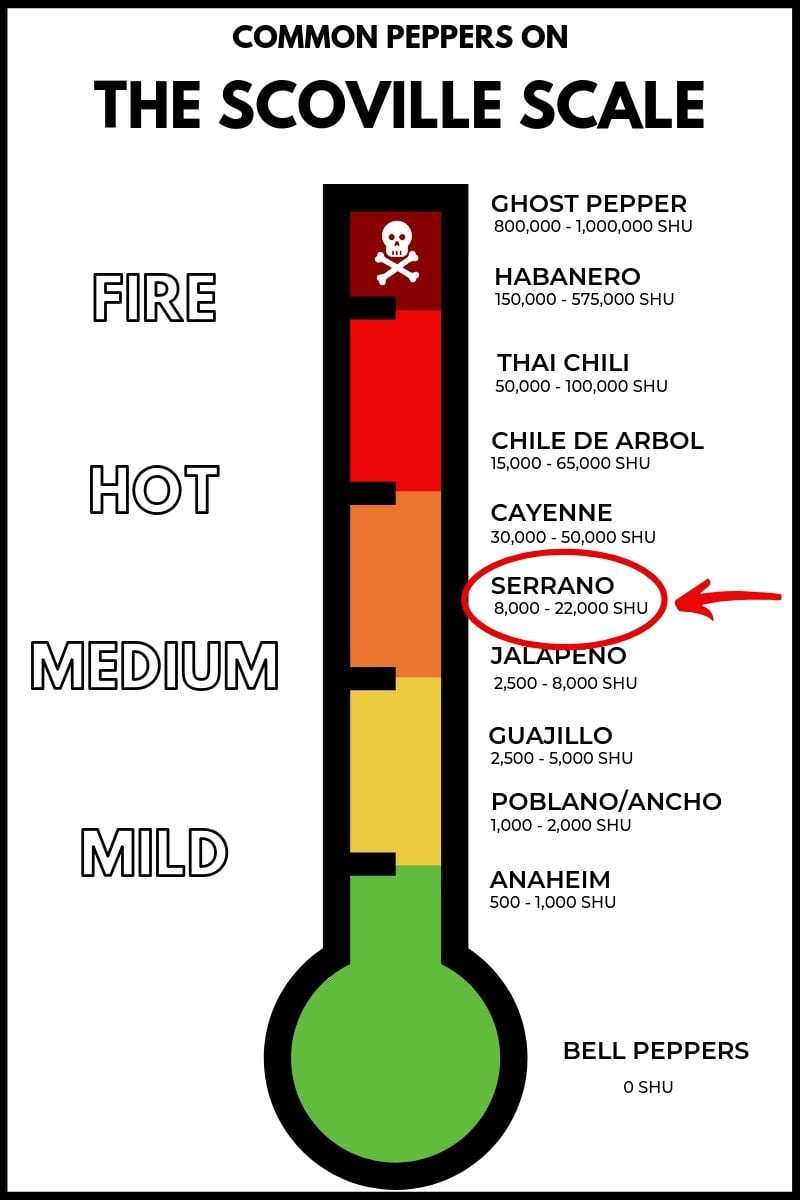 As a general rule, the smaller the pepper, the spicier it will be. This is because capsaicin, the chemical that makes hot food spicy, is more concentrated in smaller peppers.
Serrano vs. Jalapeno
Jalapenos can be your best option as a substitute for serrano peppers. Jalapenos are easy to find in nearly all grocery stores whereas serranos are very common in Mexico, but may not be as easy to get in some parts of the U.S..
Both peppers look very similar. They're both long and relatively skinny peppers that taper at the end and they're most often dark green when purchased.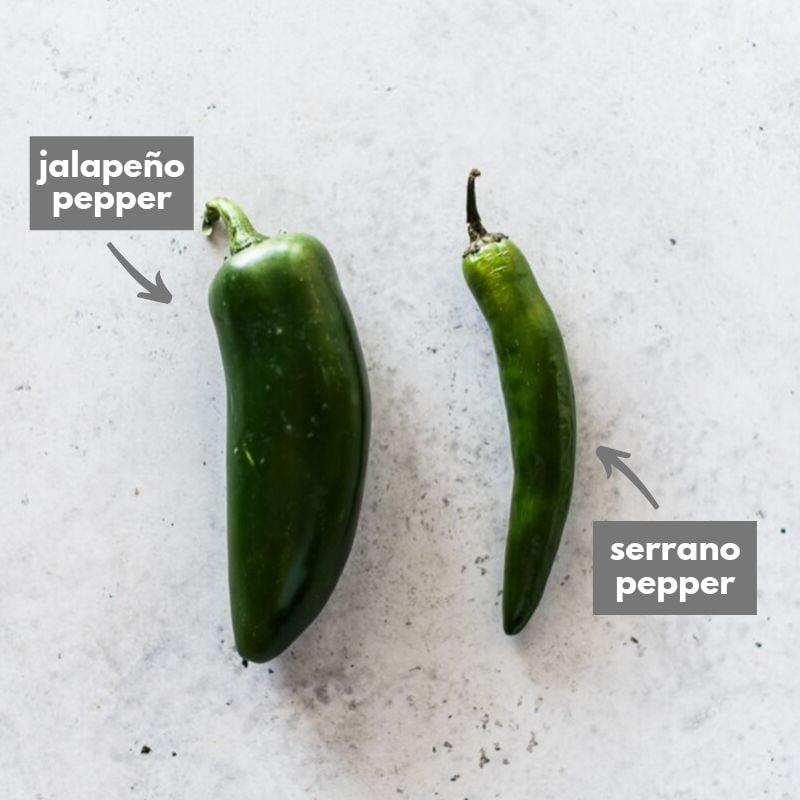 However, serranos are typically skinnier and slightly shorter than the average jalapeno.
Jalapenos are less spicy, but they have a similarly bright flavor. If you've tasted a jalapeno, you know what a serrano pepper will taste like.
The difference comes in the heat level. Serrano peppers can be up to three times as hot a jalapeno. If you like jalapenos but wish they had more heat, serrano peppers are the answer to your recipe dilemmas.
Handling tips
If you have sensitive skin or open wounds, always use gloves while handling chili peppers, especially ones that are particularly spicy. These are not as dangerous as habaneros, but dangerous enough that you need to avoid touching your eyes when you handle and/or cook with them.
Before using them in a recipe, rinse the peppers well and cut off the stem.
If you want to tone the heat down just a bit, you can remove the seeds and veins. However, the seeds are edible. These peppers can be eaten raw or simply chopped and added to dishes as desired.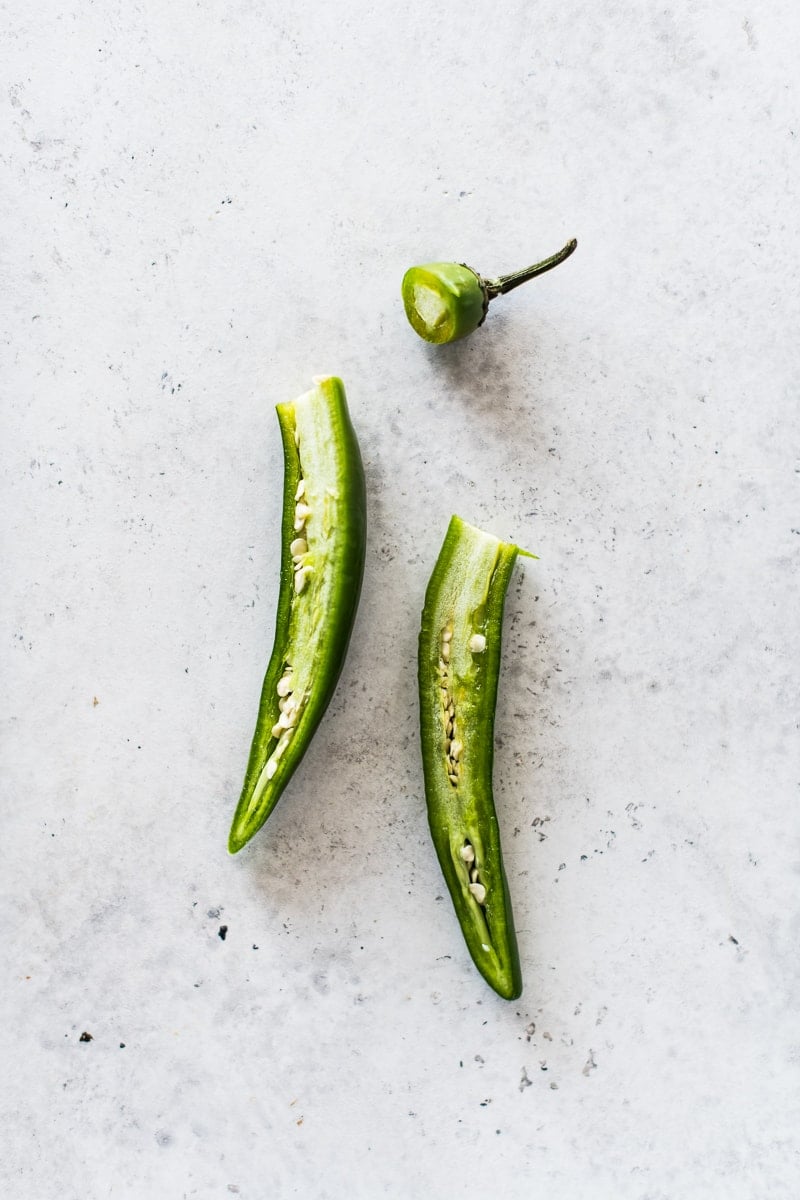 Serranos don't need to be peeled since the walls of the skin are very thin.
While usually used fresh, you can also dry serrano peppers. It's not as common as other dried peppers because of the meatiness of the flesh. If you are looking for them in the store, they may be called balin, tipico or largo.
How to roast serrano peppers
Roasting serrano peppers is a common way to cook them. It's super easy to do and adds another layer of rich smoky flavor! Here's how to do it.
Rub the peppers with oil.
Roast under a broiler or over an open flame.
Let the skin blister and char.
Recipes using serranos
Serrano peppers can add lots of extra flavor and heat to any dishes that call for spicy peppers. Here are a few recipes that are perfect for serranos!
Did I mention they're healthy?!
One of the great benefits of eating a serrano pepper is that these spicy peppers are good for your health! A few of the many benefits include:
Antioxidant properties
Plenty of vitamins A and C (for a boost to your immune system),
They help to lower cholesterol and reduce the risk of heart disease
So if you are looking to step up your chili pepper game, these peppers are a great option.
Learn about other Mexican peppers