Pasilla peppers (chile pasilla) are dried mild peppers that are very popular in traditional Mexican cooking. We'll show you how to select and use these delicious chiles.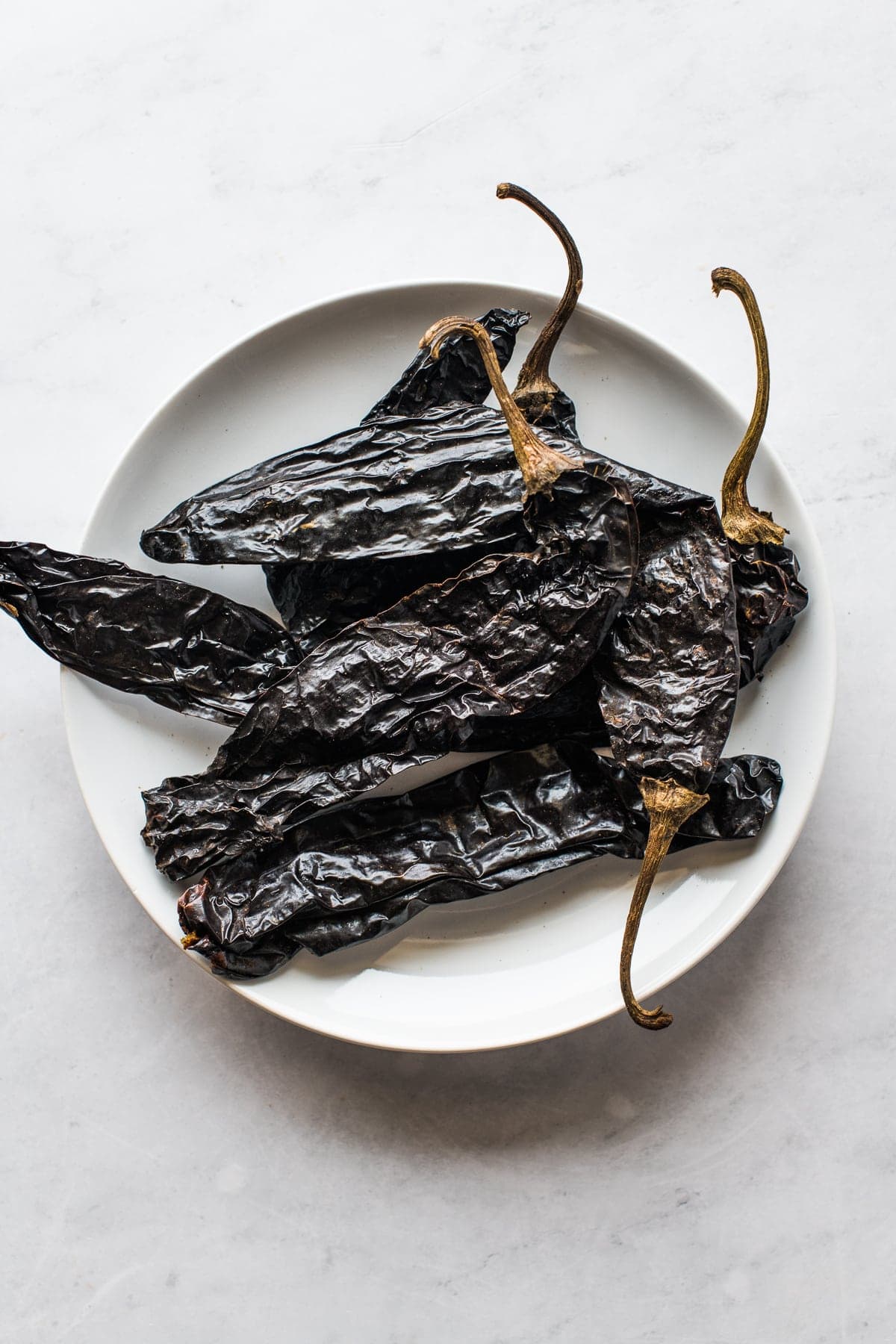 What is Chile Pasilla?
Chile pasilla (pronounced pah-see-yah) is a mild chile pepper that's very popular in Mexican cuisine. It's the dried form of the ripened chilaca pepper, and it's often used in moles, soups, and sauces.
The word pasilla means "little raisin," which perfectly describes its dark brown/red wrinkly skin.
Pasilla peppers are long and narrow and can be as long as nine inches. Their flavor profile includes hints of cocoa and berries with an earthy undertone. They're not as sweet in flavor as ancho chiles.
Are Pasilla Peppers hot?
Pasilla peppers are fairly mild. They measure about 1,000-2,500 SHU on the Scoville Scale. For reference, they're spicier than Anaheim peppers which measure 500-1,000 SHU, but not as hot as jalapeno peppers which measure between 2,500-8,000 SHU.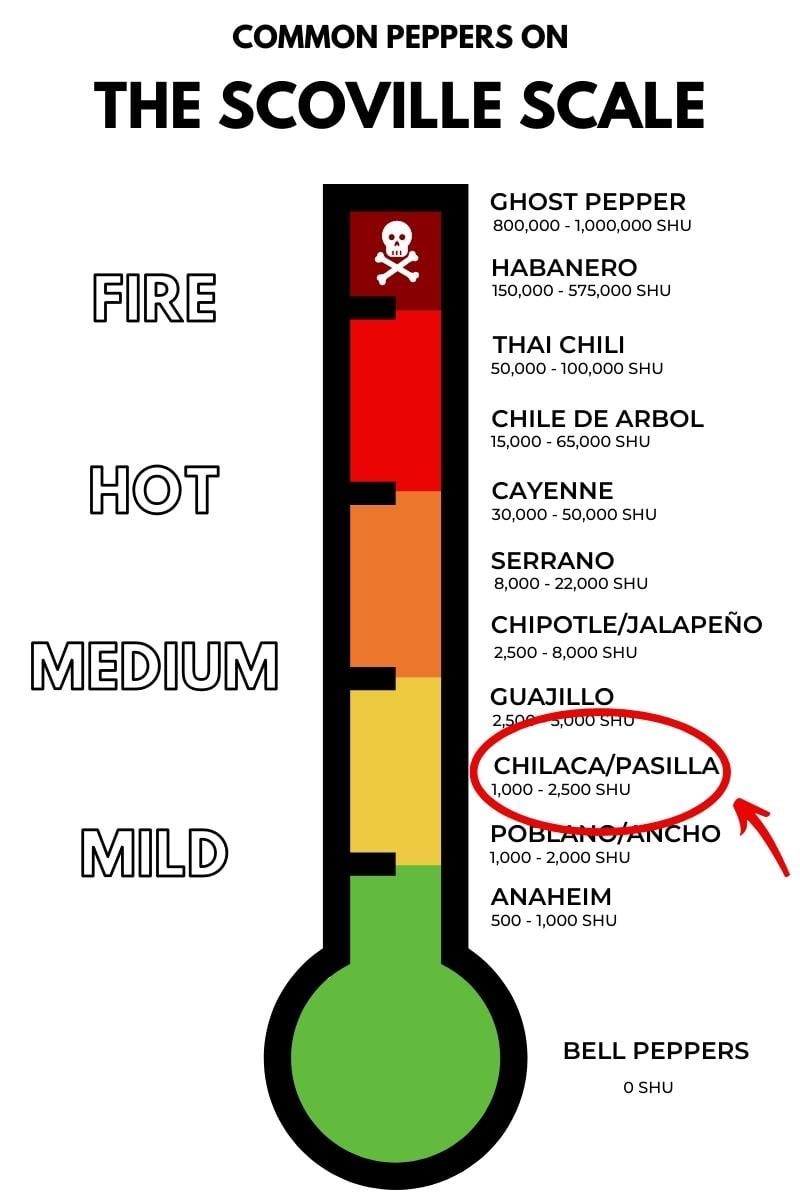 Selecting and storing Pasilla Peppers
When choosing pasilla peppers, look for ones that are still pliable and soft if possible. Peppers that are extra dry or brittle are typically past their prime and could be bitter. Always choose peppers that are not broken.
Chile pasilla and other dried chiles can be stored in the pantry for up to a year. However, for the best flavor, use them within three to six months. You can also store them in the freezer to maximize their shelf life.
Where to buy pasilla peppers
Pasilla peppers are becoming widely available in grocery stores throughout the United States. They can usually be found in the hispanic foods aisle or in hispanic grocery stores.
If you can't find any near you, you can buy them online.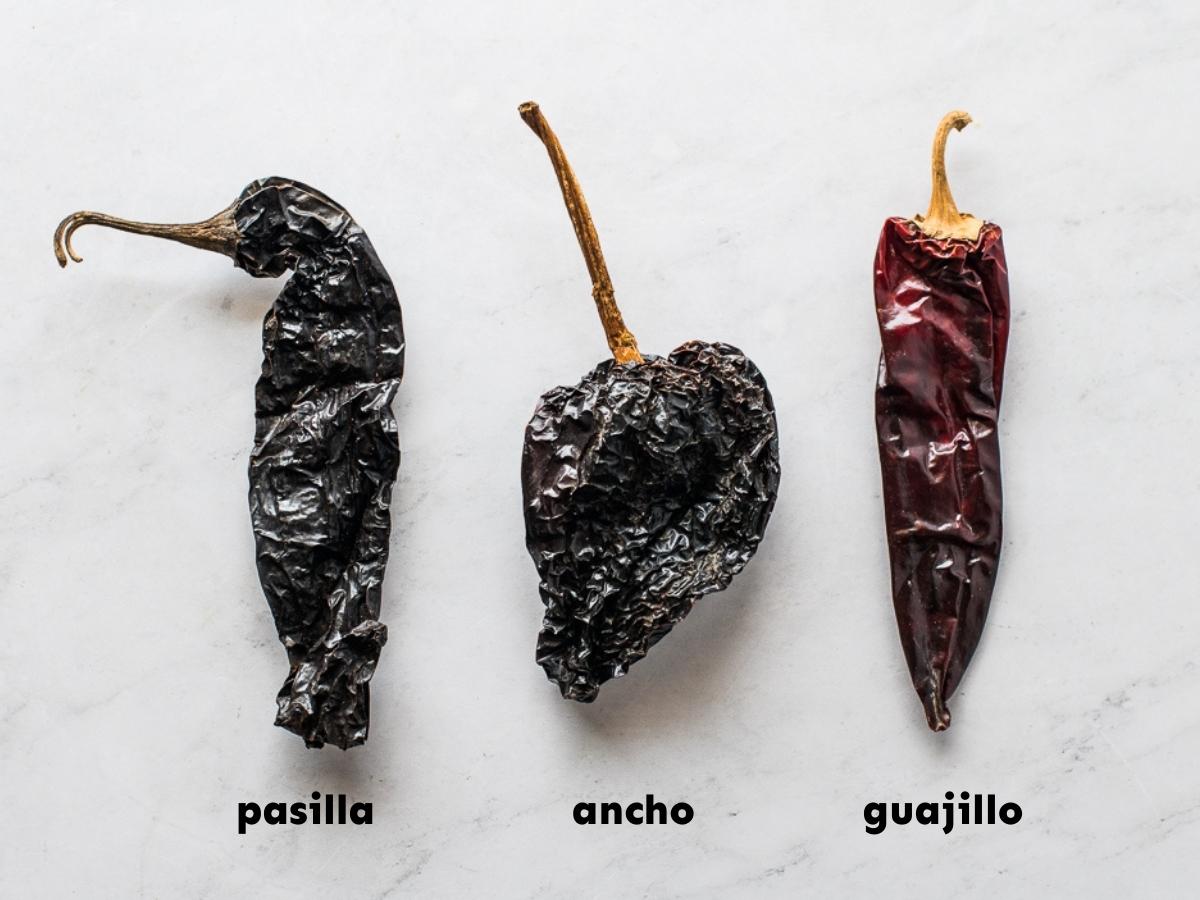 How to cook with pasilla peppers
Pasilla peppers are staples in Mexican cuisine and are typically rehydrated and then blended with other ingredients to be used as the base for many sauces, salsa and stews.
They're often one of the staple dried peppers used in making traditional mole sauce, and are also used in some versions of red enchilada sauce and toasted red chile salsa.