Tomatillos are very popular in Mexican cuisine, but what is a tomatillo and how do you use it? Read on for the answers and recipes for some of the best ways to use the delicious green fruit!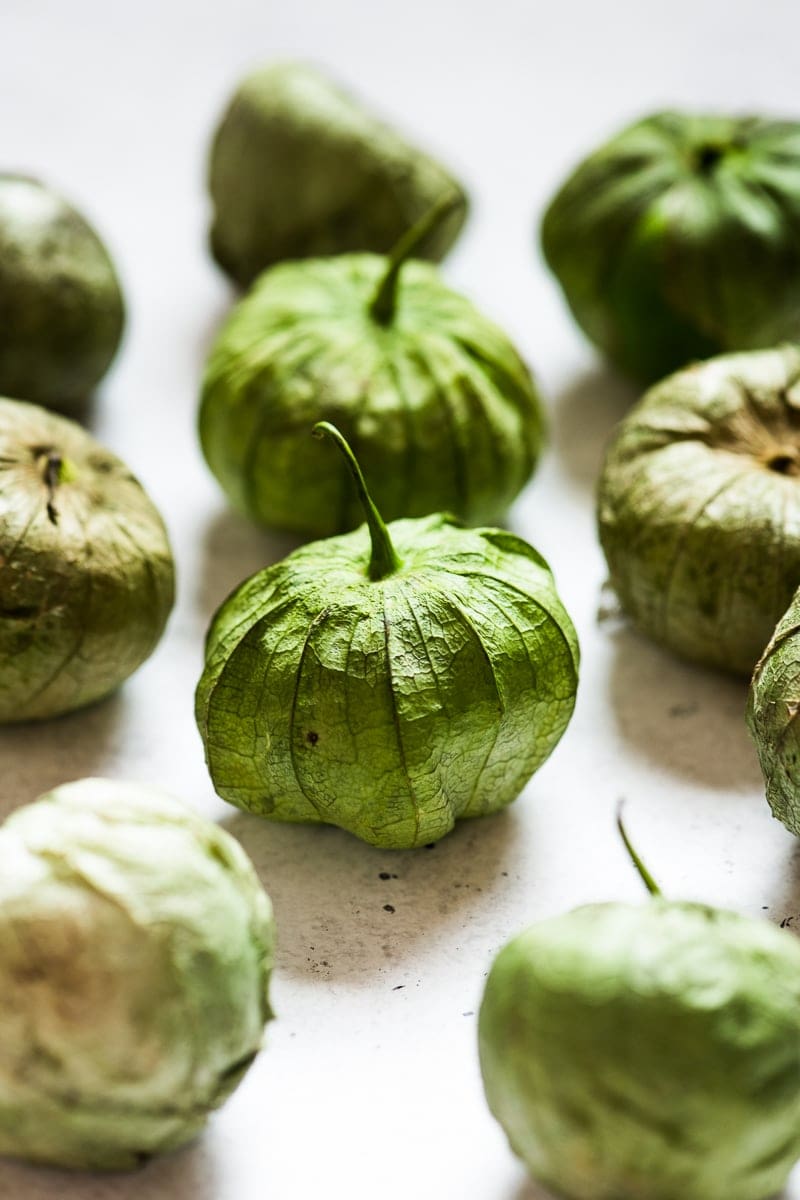 What is a tomatillo?
A tomatillo is a small round fruit with a green color and papery husk. They're native to Mexico and are commonly used in Mexican cuisine to make salsas, sauces and more. Other names for the fruit are:
Mexican husk tomato
jamberry
husk cherry
Mexican tomato
What's the difference between a tomato and a tomatillo?
At first glance, tomatillos look very similar to green tomatoes, but they're actually two very different fruits. Even though the word "tomatillo" literally translates to "little tomato" in English, don't be fooled. They're not the same thing.
Like tomatoes, a tomatillo plant is easy to grow, and both are plants in the nightshade family. But that's where the similarities end.
Tomatoes are sweeter, red in color and don't have the vibrant tartness that tomatillos have.
What do tomatillos taste like?
Fresh tomatillos have a unique flavor that is tart, bright and almost citrusy. They are mainly eaten cooked, but can also be prepared raw.
When boiled, the tomatillos tend to keep their tart flavor. When roasted, tomatillos become a little sweeter and lose some of their tartness.
Some popular recipes that use tomatillos include:
Bonus points – tomatillos are healthy, too! They have a good amount of dietary fiber, and are also rich in antioxidants, niacin, potassium, and manganese.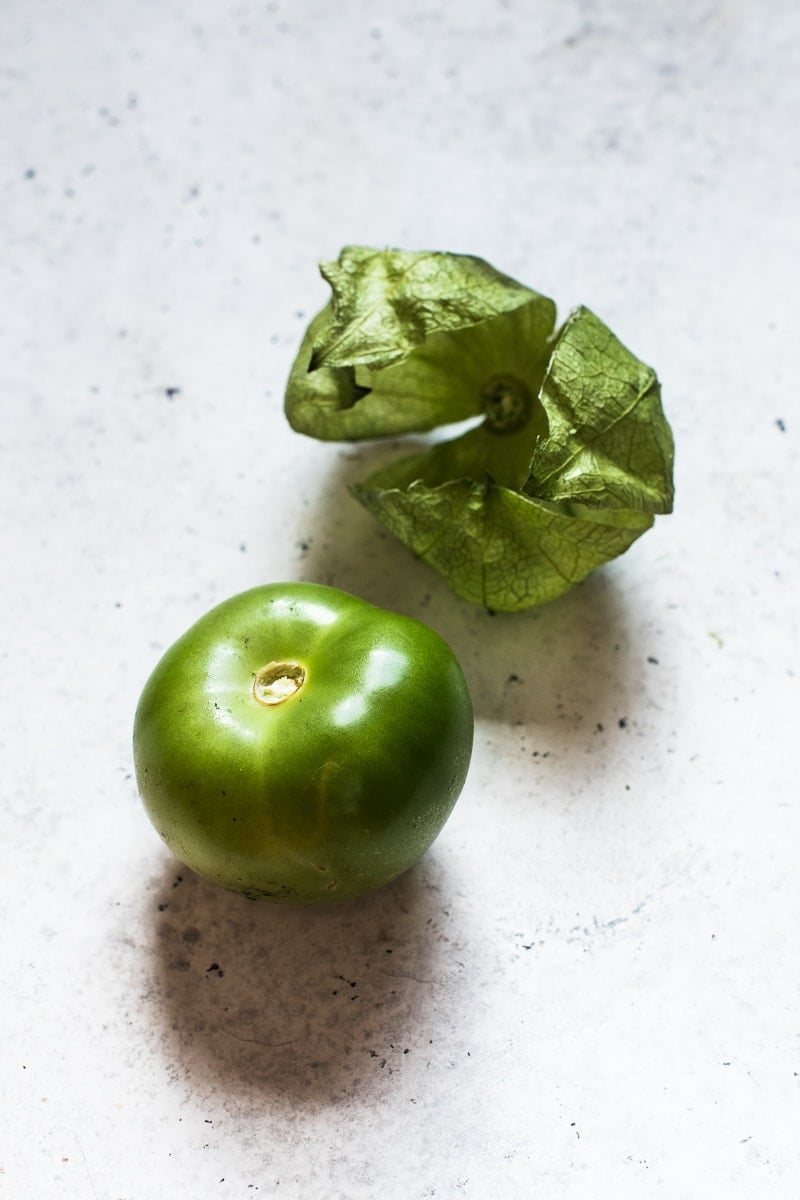 Is a tomatillo toxic / poisonous?
There are parts of the plant that are poisonous, including the leaves, husk, and stem. As the fruit ripens, the papery husk (also known as the lantern) will loosen, revealing the fruit inside. The husk will leave behind a sticky residue. Before using them, be sure to scrub the fruit clean.
Some people believe that the unripe fruit is also poisonous. There is some debate over this, so it is probably best to avoid using them until they are fully ripe. The unripe fruit is very sour, so it isn't something most people will want to eat anyway.
How can you tell if they're ripe?
To check for ripeness, peel back a little bit of the husk, until you can see the fruit inside. It should be a bright green color and firm to the touch. If you notice any blemishes or soft spots, throw the fruit away.
Also try to get tomatillos that have completely filled their husks. That's a good sign that they're fully mature and tend to be a little more flavorful.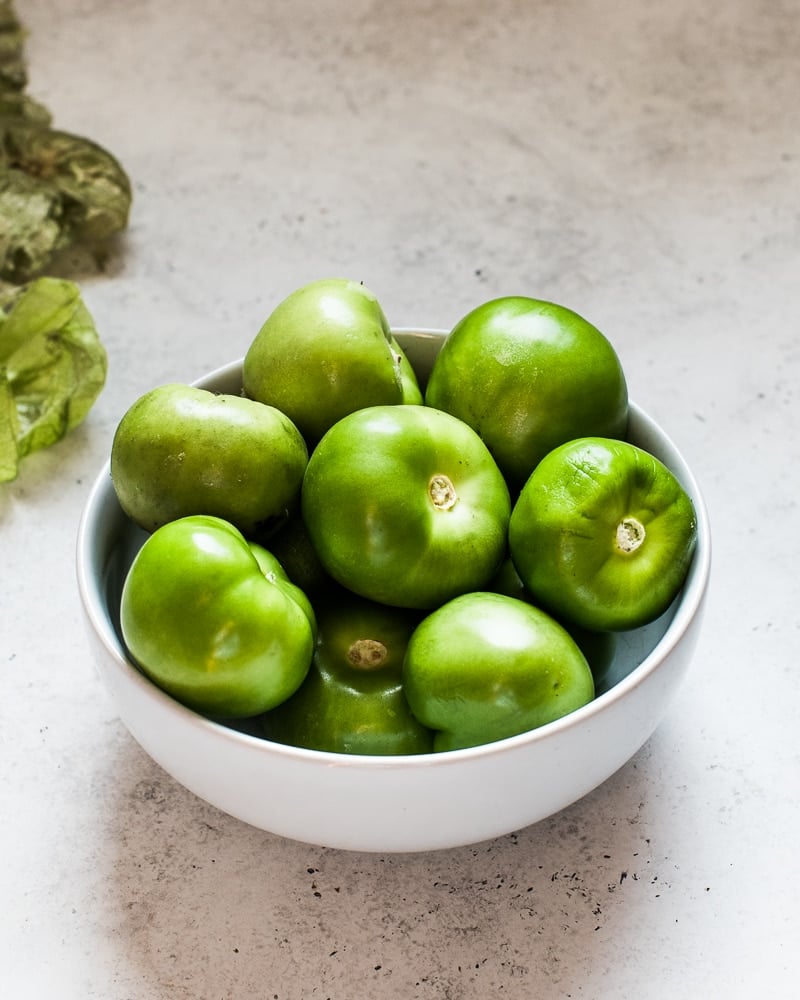 Where can I buy tomatillos?
If you can't find fresh tomatillos in the produce section of the grocery store, look for them at a Mexican food market. If all else fails you can use canned tomatillos, found in the ethnic foods section of most grocery stores.
The canned ones come peeled and cooked, so they're ready to use. The only thing you'll need to do first is drain any liquid from the can.
If you want to use canned tomatillos as a substitute for fresh, an 11-ounce can will substitute for a pound of fresh. On average, there are 15-18 small tomatillos in one pound or about 8-10 medium tomatillos in one pound.