From appetizers to drinks to tacos and dessert, this list of the best Cinco de Mayo food recipes has your Mexican party menu covered!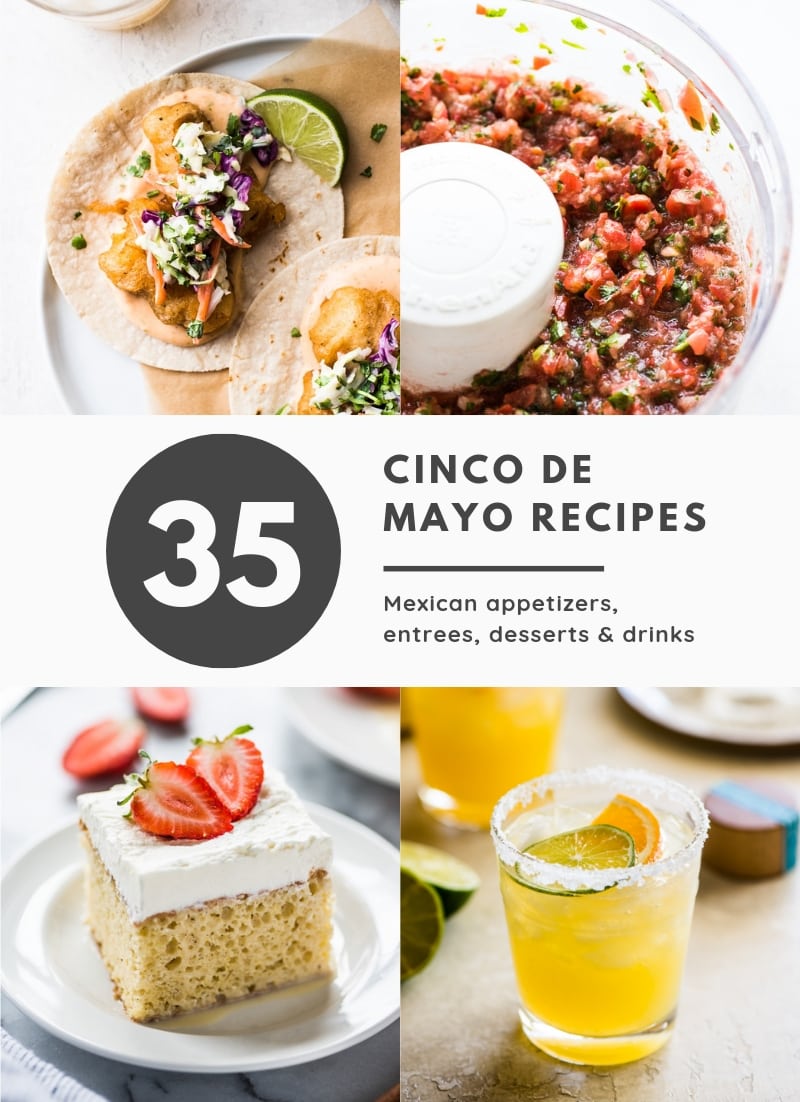 35 BEST Cinco de Mayo Recipes
Cinco de Mayo food lovers, it's that time of year again! So loosen your belt, sit back and enjoy some delicious Mexican food.
Before we go all out and plan the best fiesta menu ever, you may be wondering, "What is Cinco de Mayo and why do people celebrate it?"
Cinco de Mayo, or the fifth of May in English, is an annual celebration of the Mexican Army's victory over France at the Battle of Puebla in 1862. Interestingly, it's not a huge holiday in Mexico but in the U.S., Cinco de Mayo has really become a celebration of Mexican culture.
I've always embraced the day and made the most of it. It's a great reason to get together with friends, talk about Mexican culture and enjoy some great food!
So without further ado, here are some of the best Mexican recipes to make for Cinco de Mayo!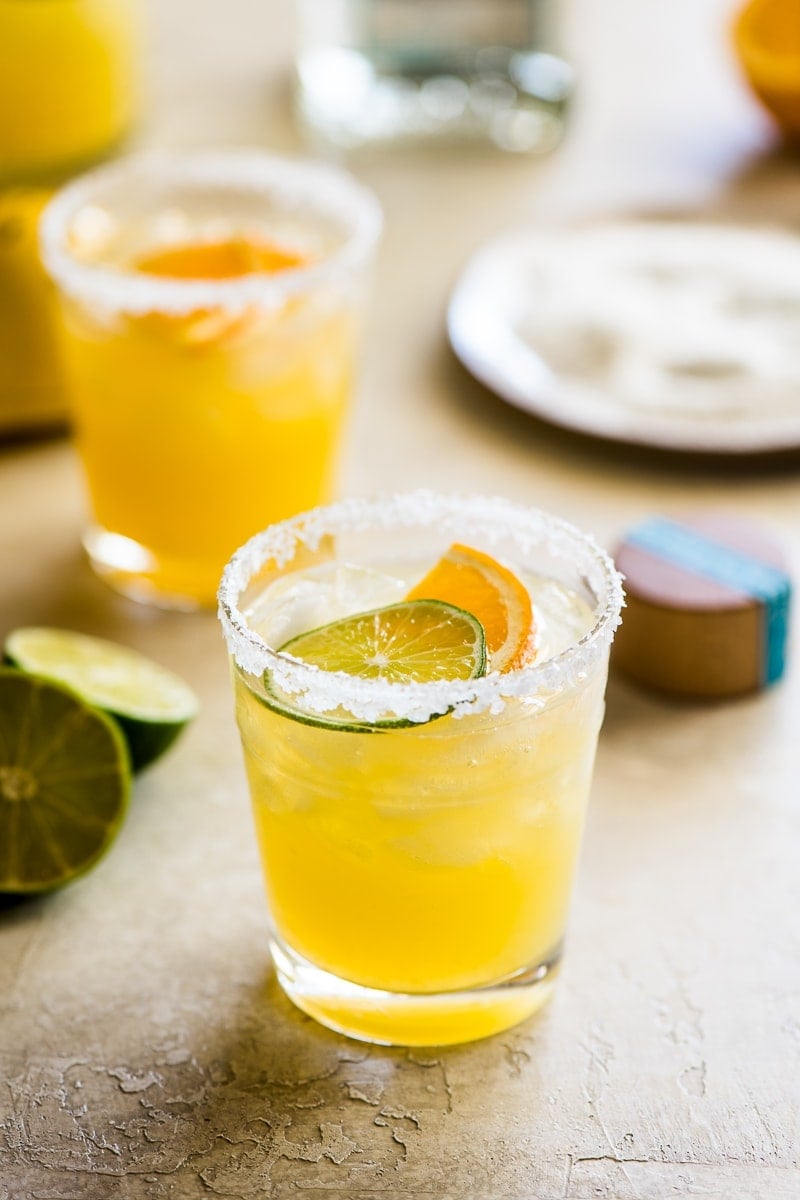 This Skinny Margarita recipe is made with fresh lime juice, orange juice, tequila and agave nectar for a refreshing, low calorie cocktail!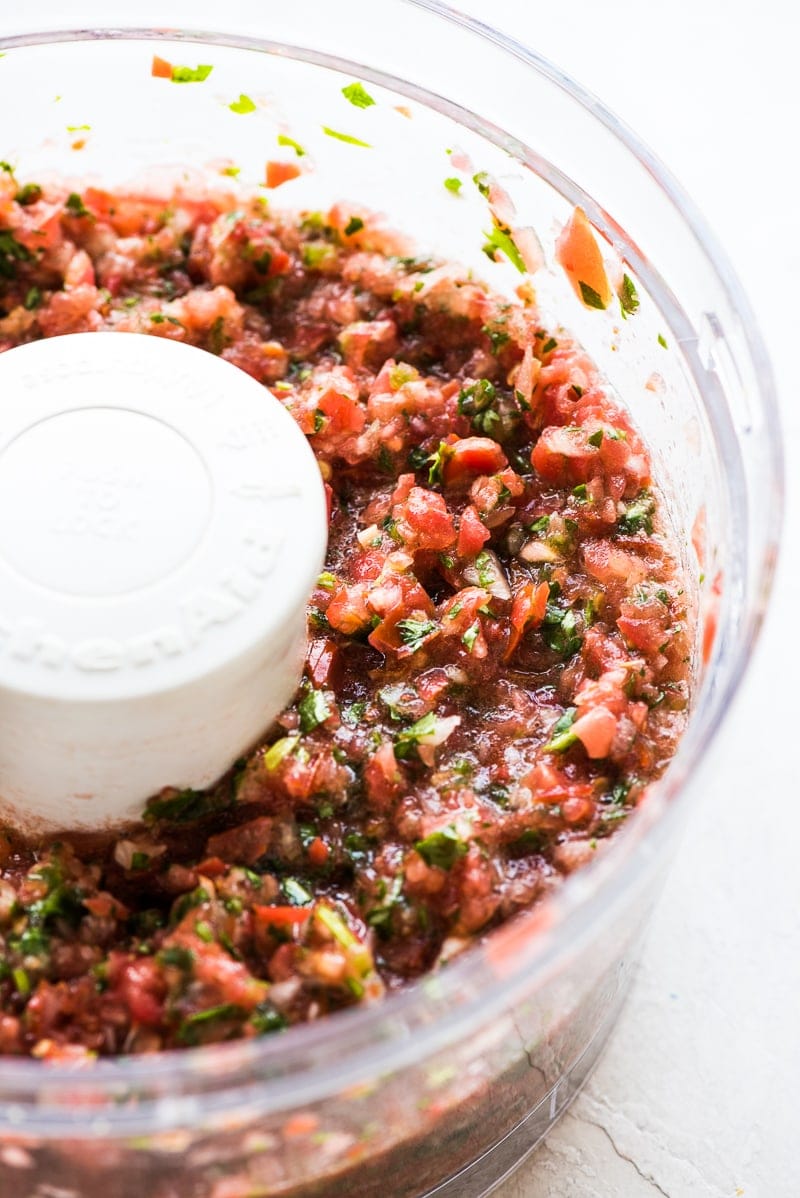 This Homemade Salsa recipe is made with fresh ingredients like tomatoes, onions and cilantro and is ready to eat in only 5 minutes.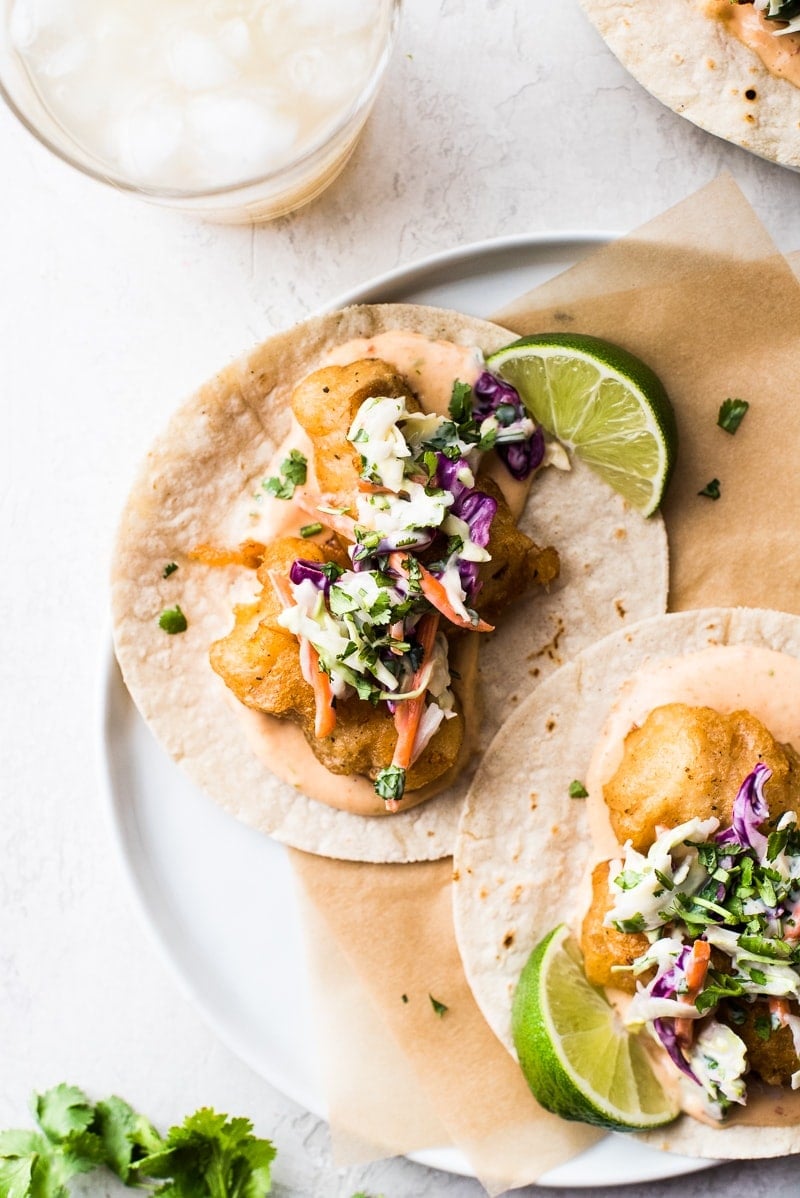 The best Baja Fish Tacos you'll ever eat! They're filled with crispy beer-battered fish, smoky chipotle mayo and a creamy cabbage slaw.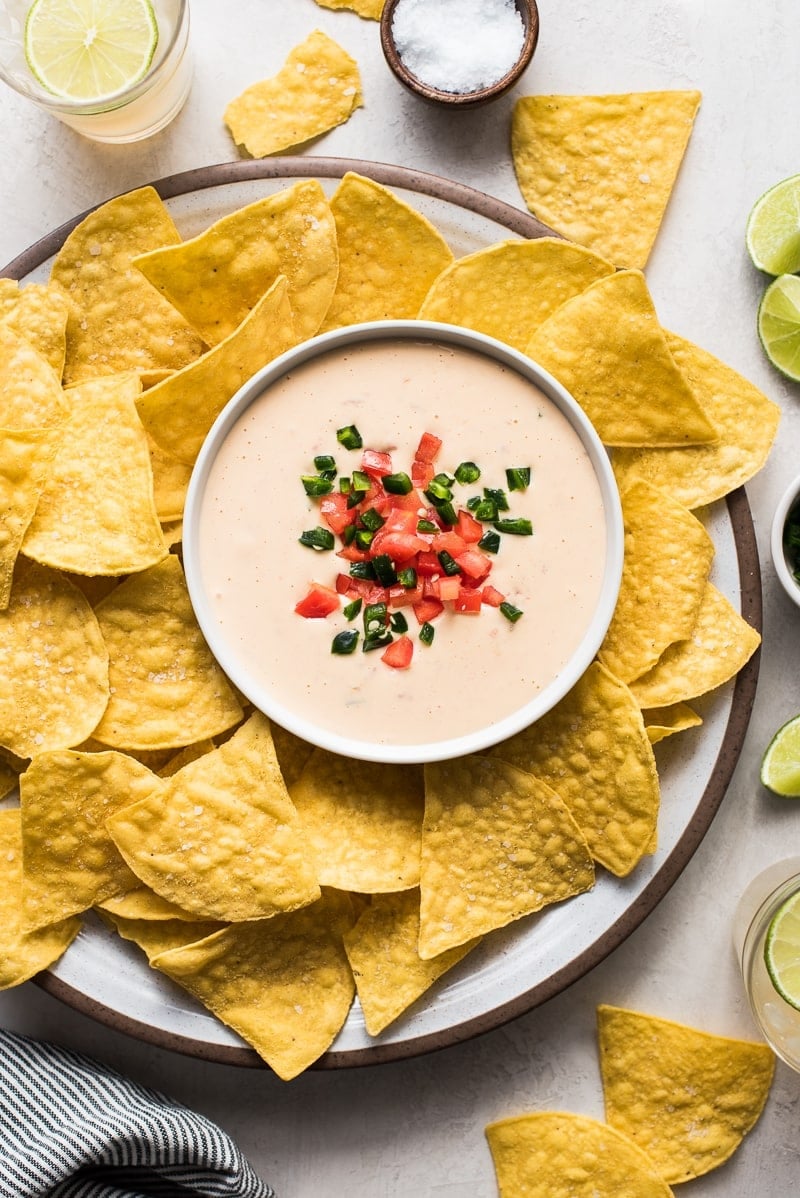 This homemade Mexican Queso Dip is easy to make and comes out creamy and smooth every time. Now you can make your favorite restaurant queso at home!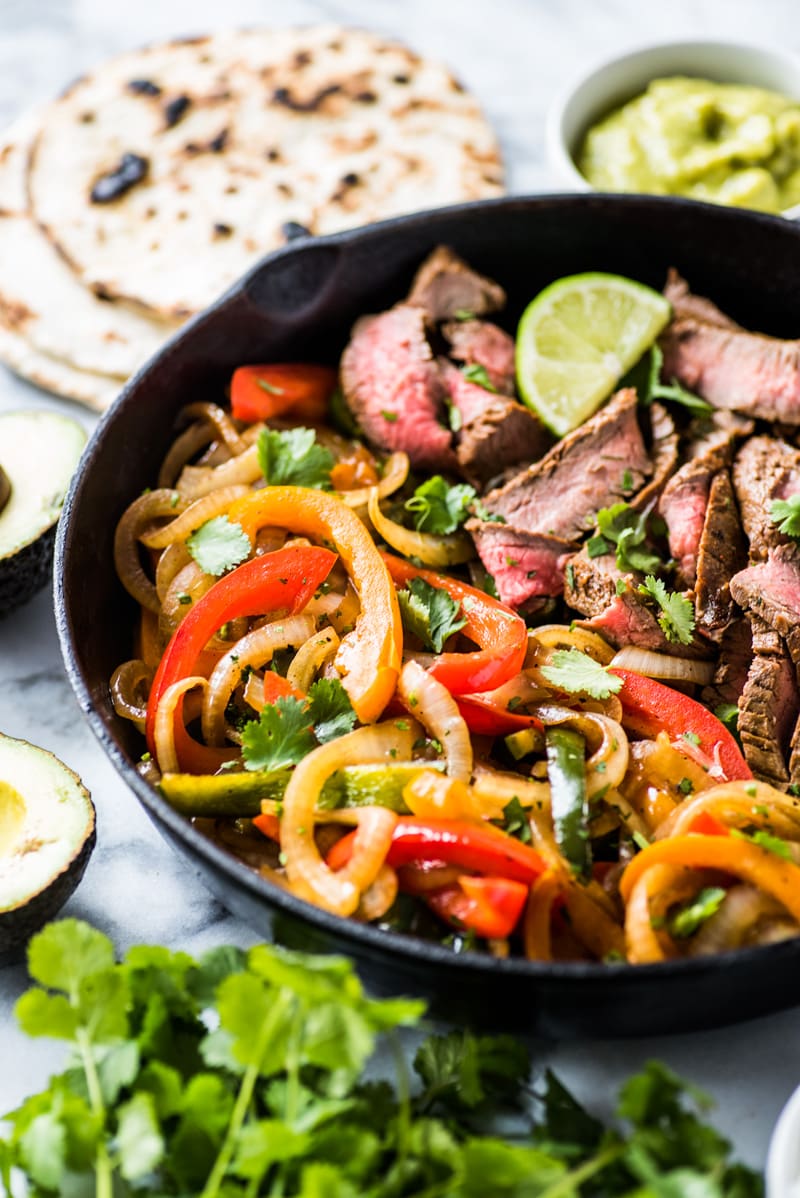 Served with a healthy dose of peppers and onions, these Easy Steak Fajitas are juicy, tender and way better than the ones at your favorite Mexican restaurant.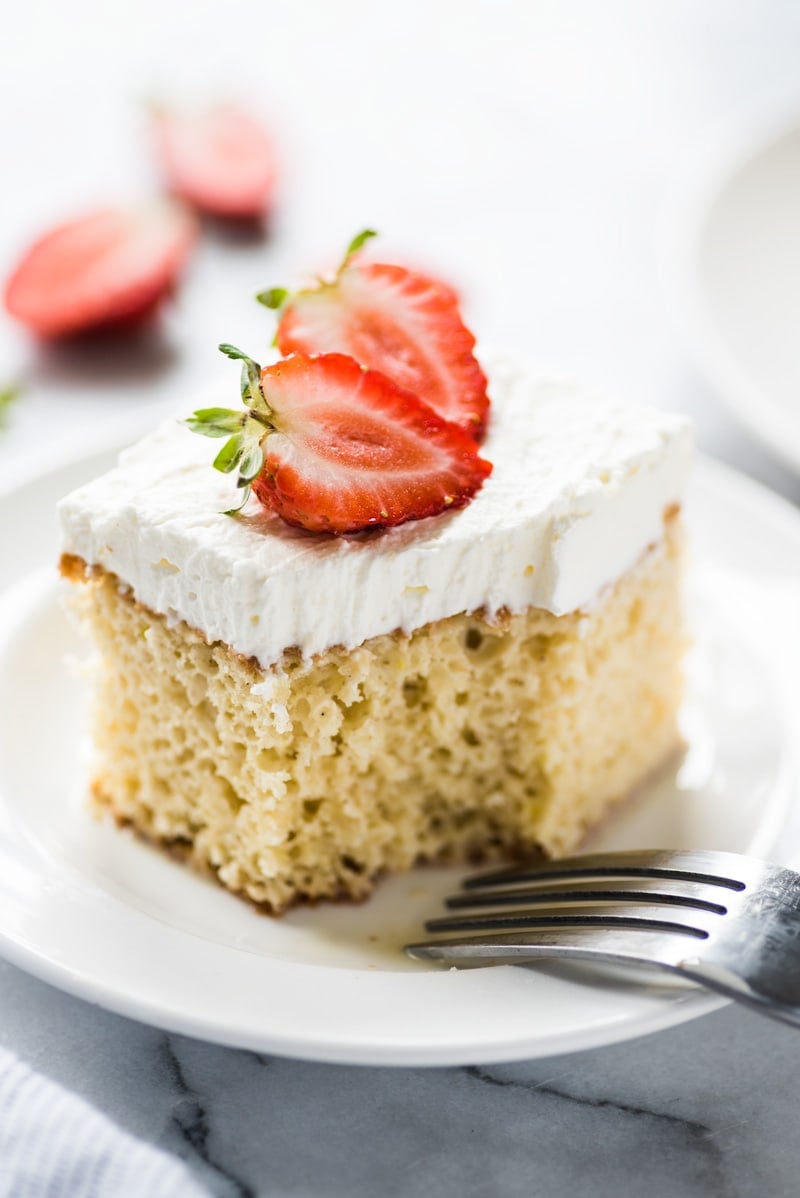 A classic Mexican dessert, this Tres Leches Cake is soaked in a mixture of three milks and topped with whipped cream and strawberries.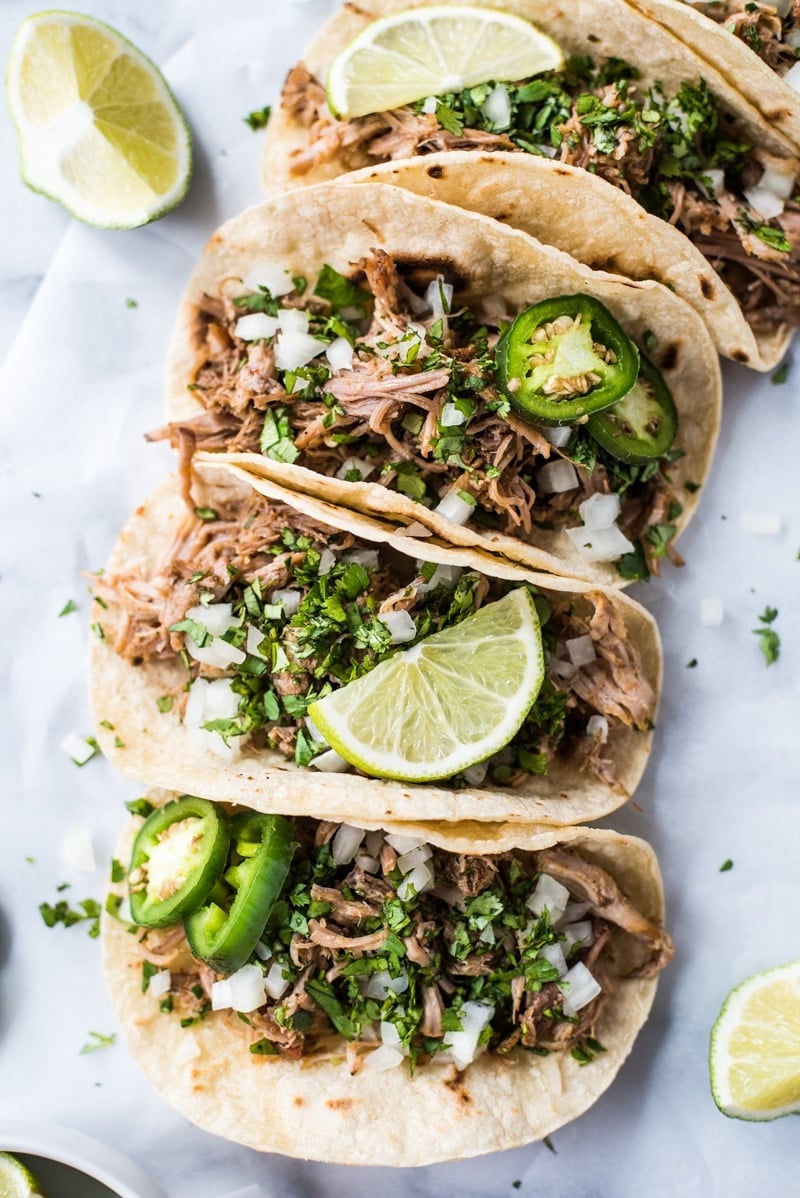 This carnitas recipe is made in the slow cooker for a juicy and flavorful Mexican pulled pork perfect for tacos, tostadas, salads and more.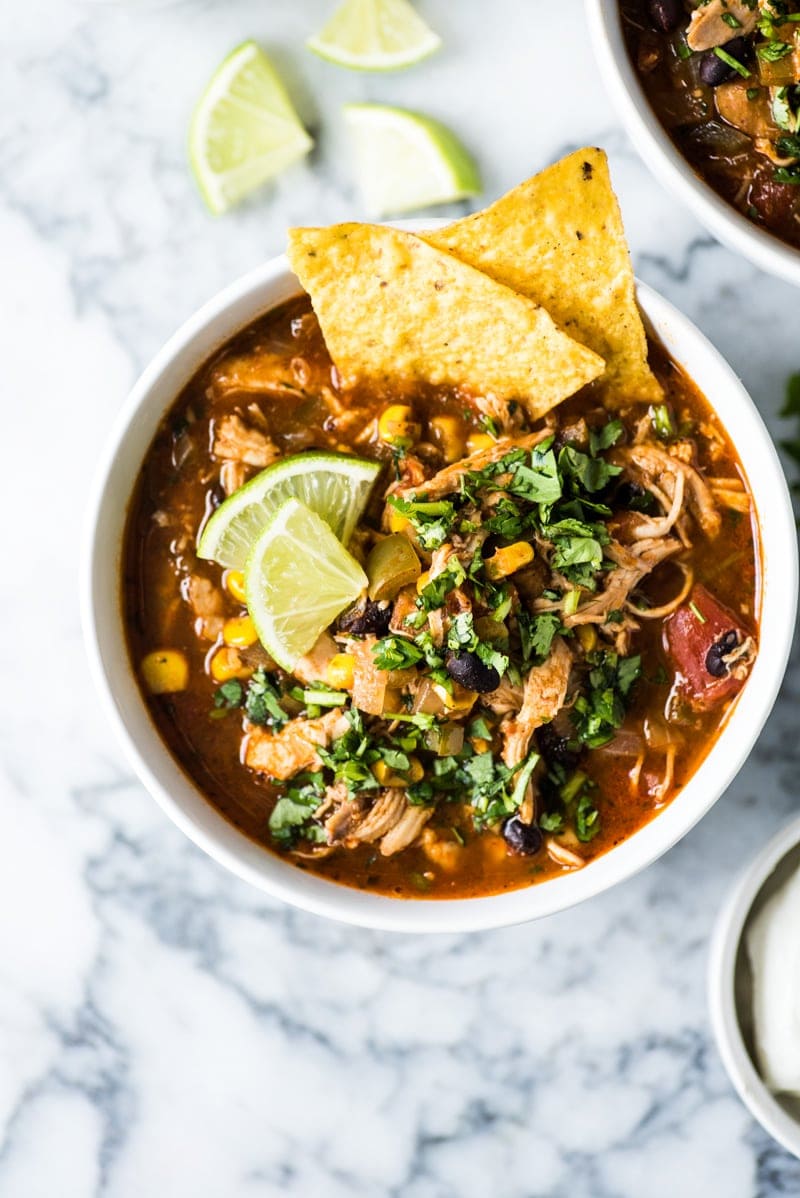 This easy Chicken Tortilla Soup recipe has the perfect amount of spice alongside a healthy serving of vegetables.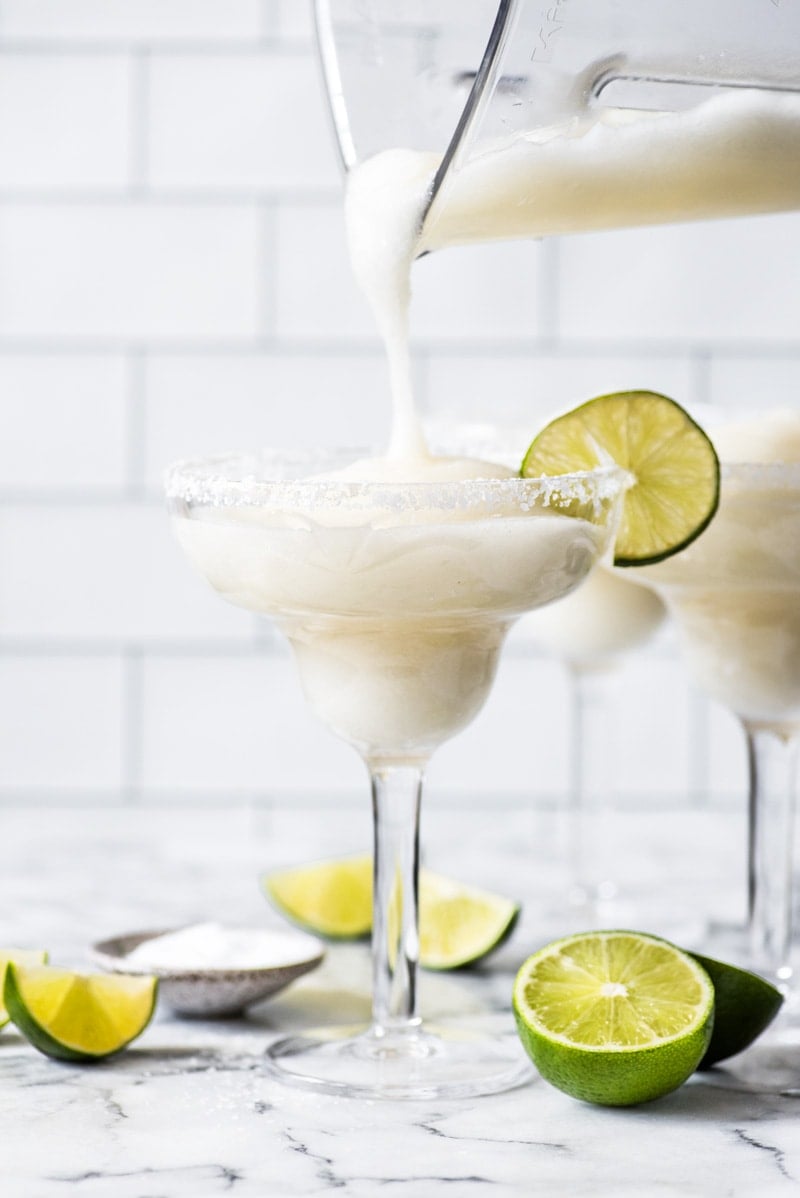 This Frozen Margarita Recipe is cold, slushy, frosty and delicious! Perfect for cooling down and relaxing on those hot, sunny days.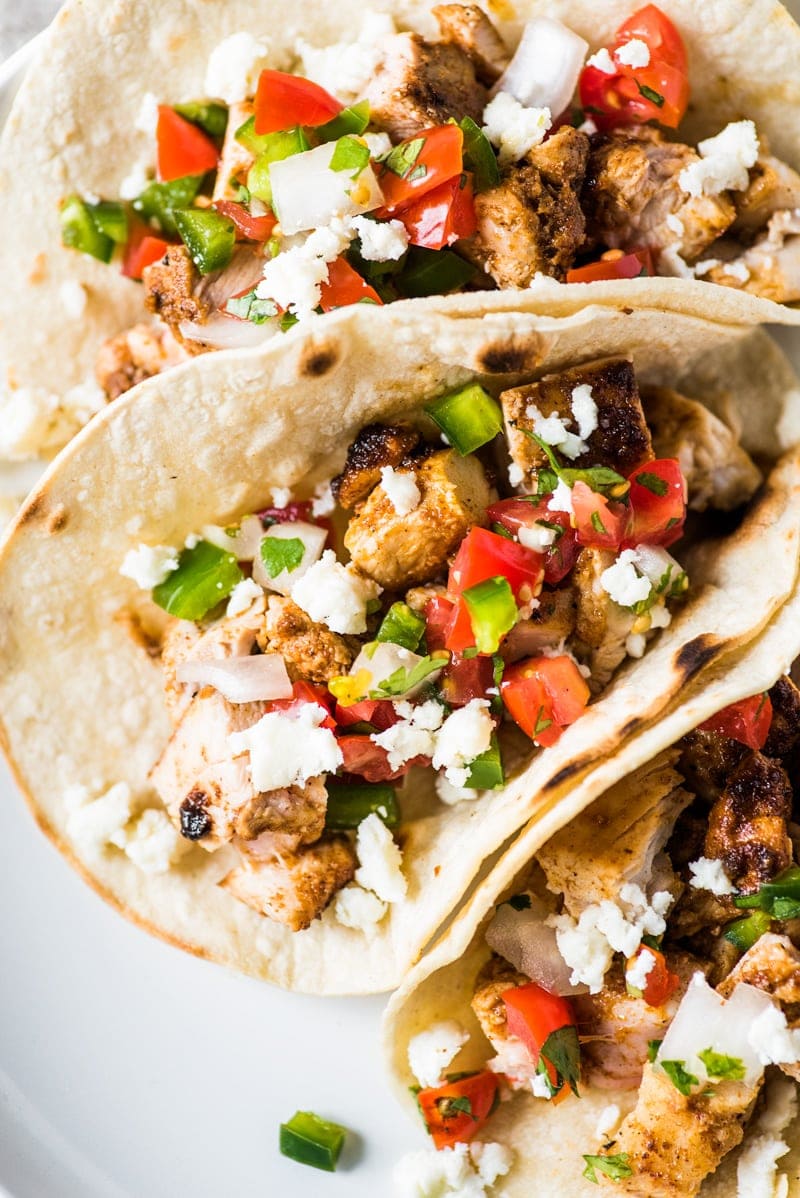 These simple yet flavorful chicken tacos are easy to make and filled with super juicy and delicious chicken. Also makes great leftovers.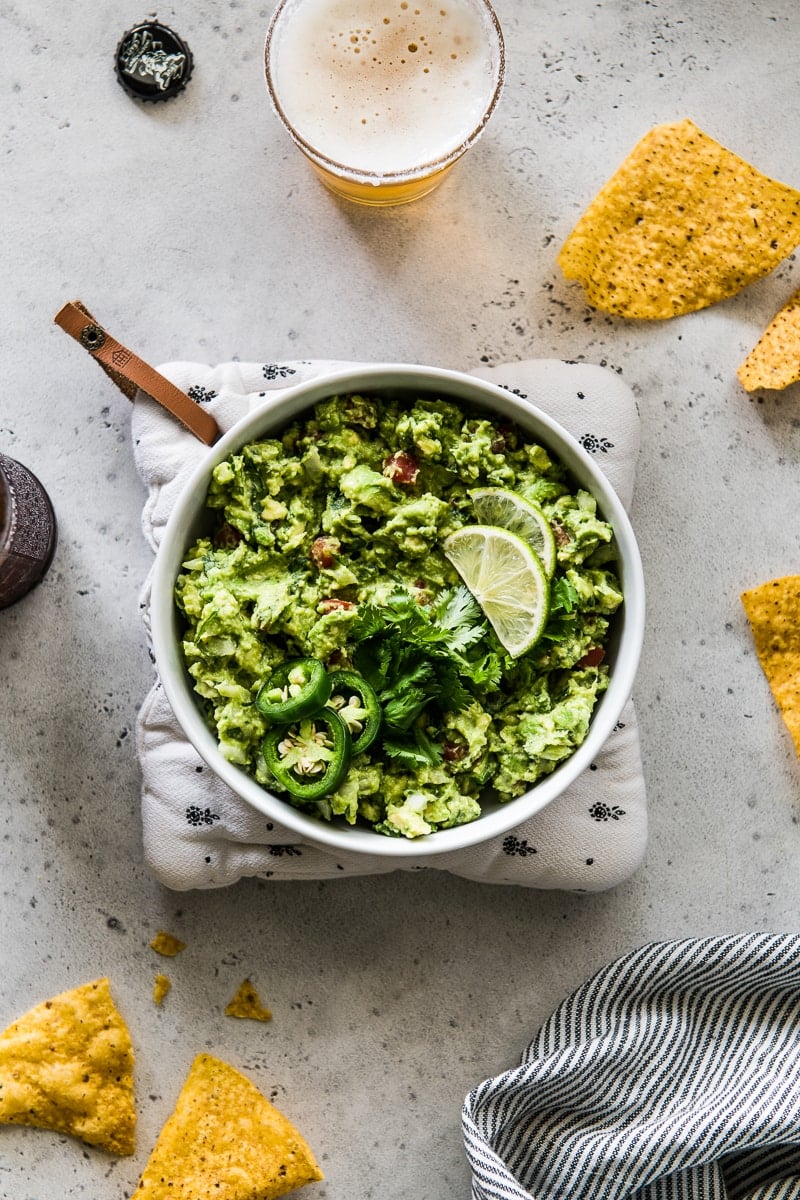 This simple and easy guacamole recipe is ready in only 10 minutes and great for serve with chips, on a salad, in tacos and on toast.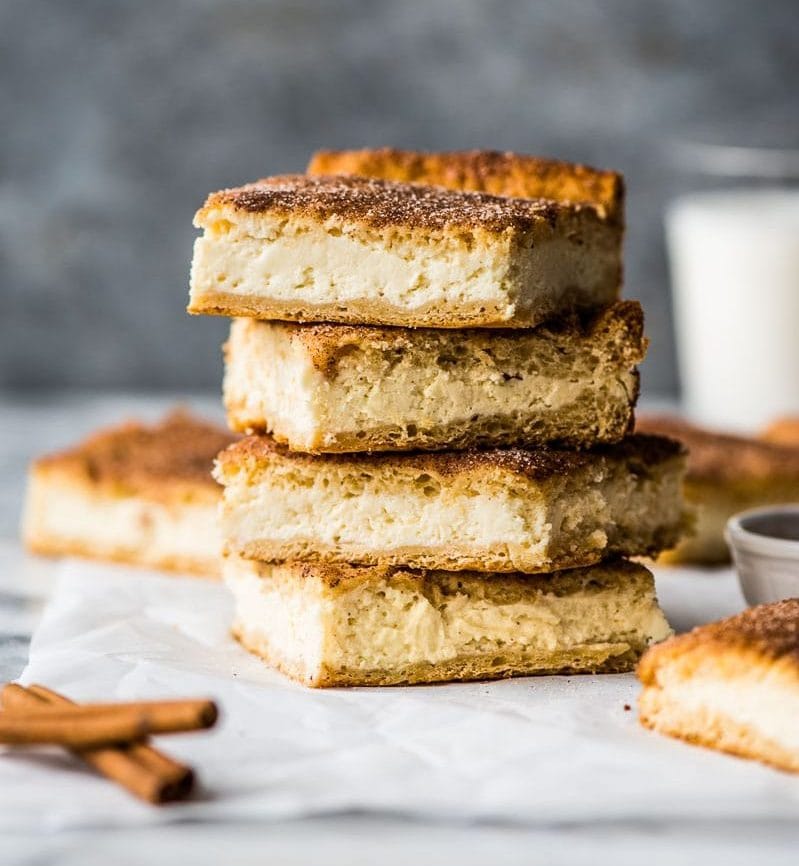 These Sopapilla Cheesecake bars are the perfect combination of light and airy crescent roll dough, creamy cheesecake filling and cinnamon sugar topping.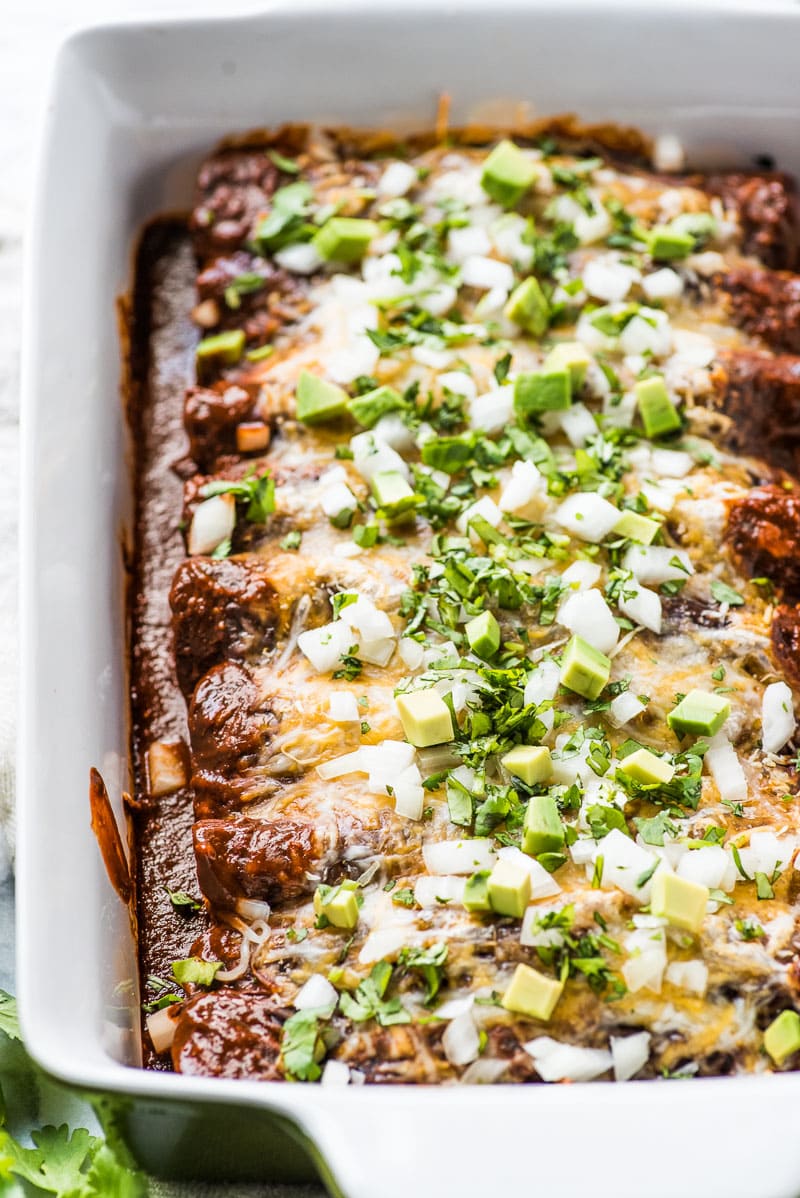 These red chicken enchiladas are stuffed with shredded chicken and cheese, topped with red enchilada sauce and baked for 20 minutes.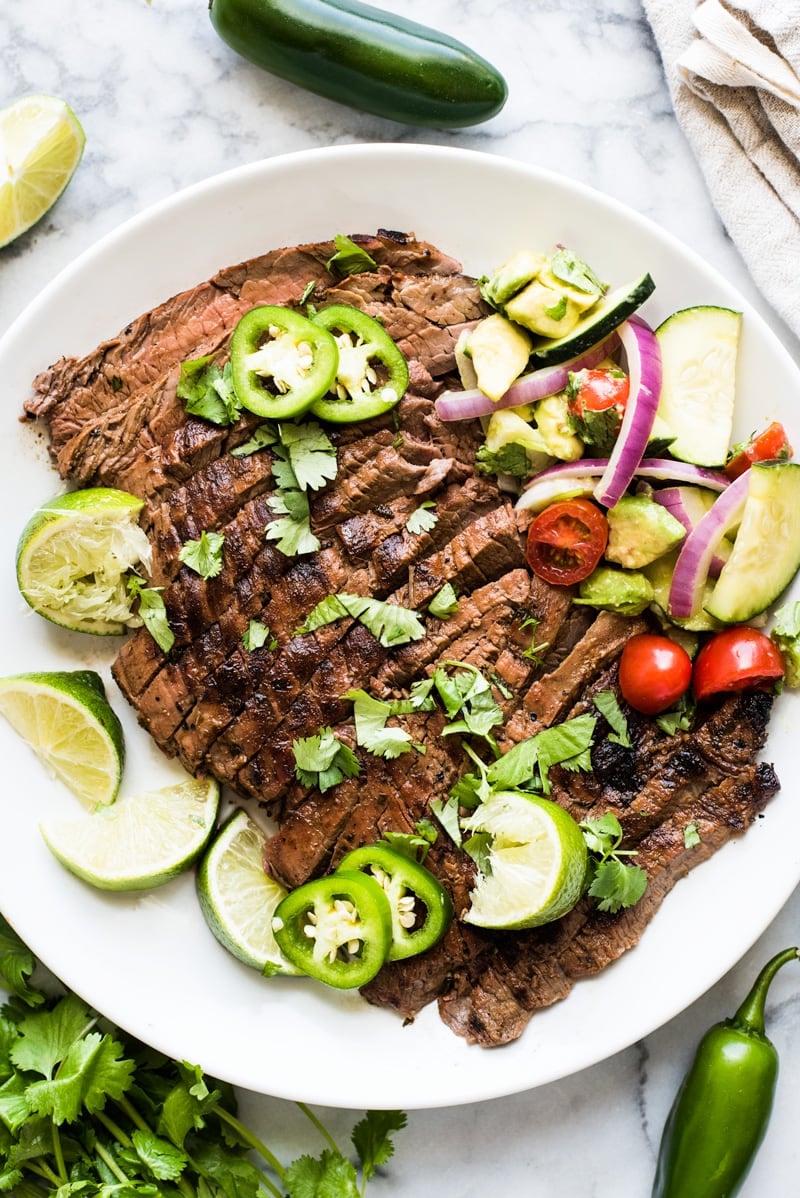 A delicious carne asada recipe made from marinated flank or skirt steak and cooked on the grill. Juicy, tender and a great addition to any Mexican meal.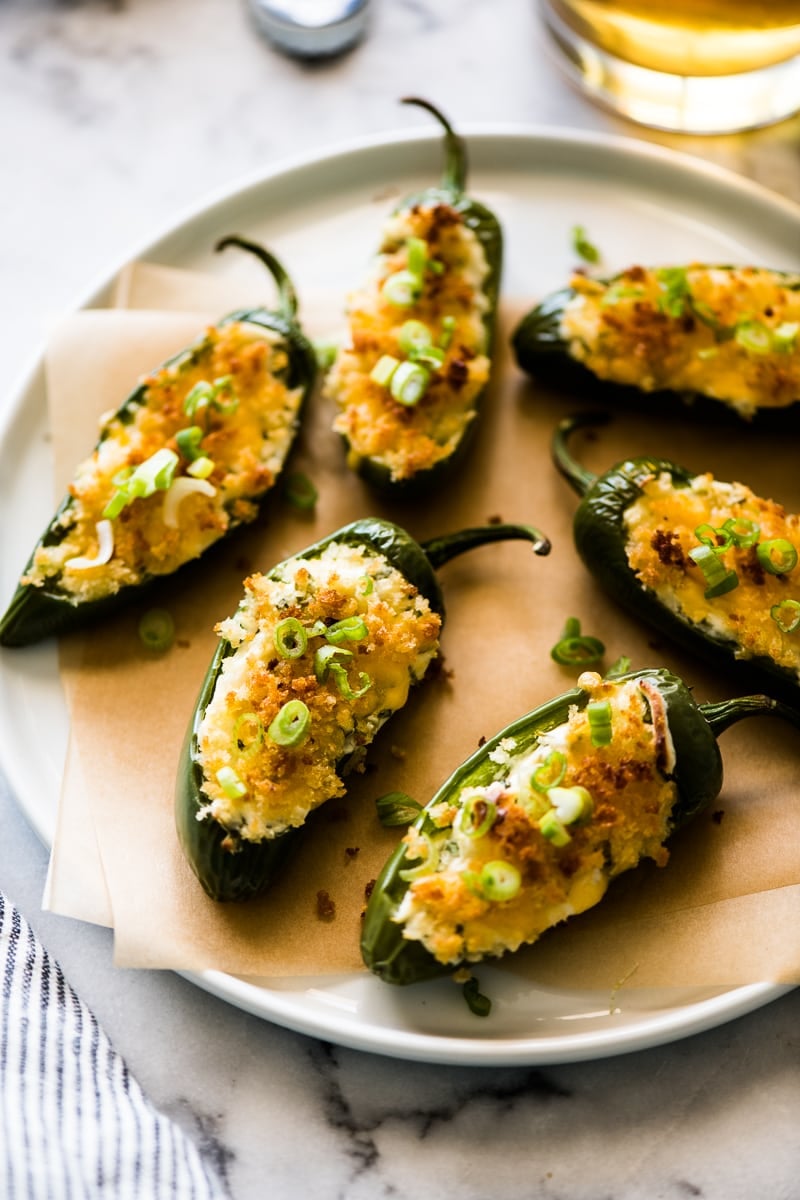 Jalapeno poppers stuffed with an addicting cream cheese mixture, topped with crispy panko breadcrumbs and baked to golden perfection.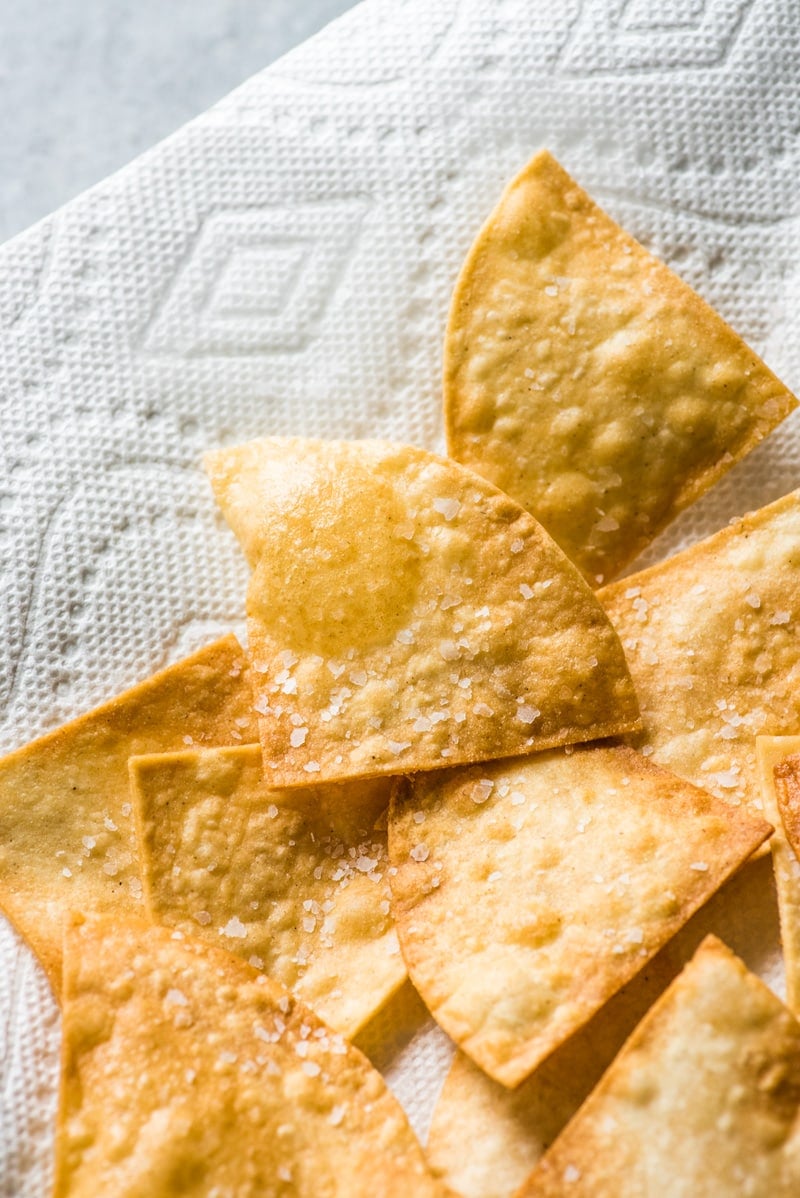 These Homemade Tortilla Chips are crispy, crunchy and won't crumble and fall apart when dipping and snacking.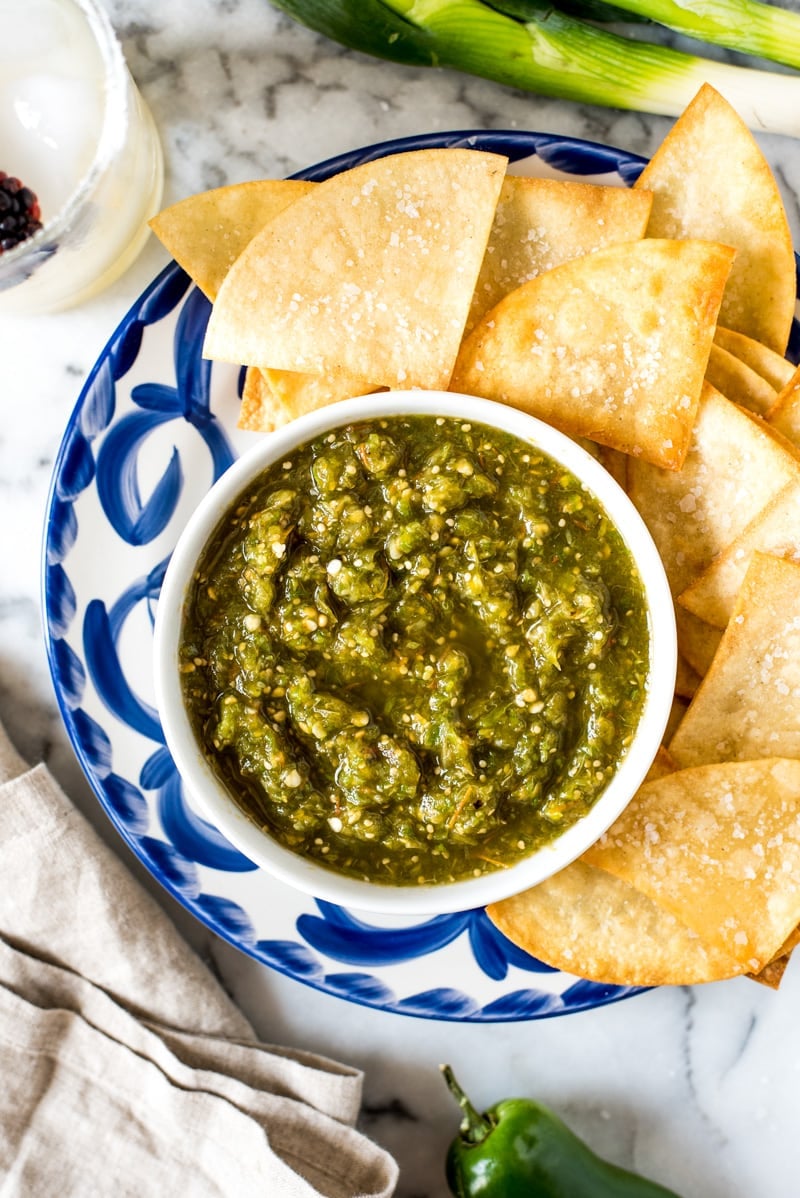 This Easy Salsa Verde Recipe made with tomatillos and jalapenos can be used in dozens of Mexican dishes like enchiladas or eaten with chips as a dip.
This refreshing Michelada recipe made with Clamato juice and Mexican beer is the perfect cocktail for brunch or alongside your favorite Mexican party foods.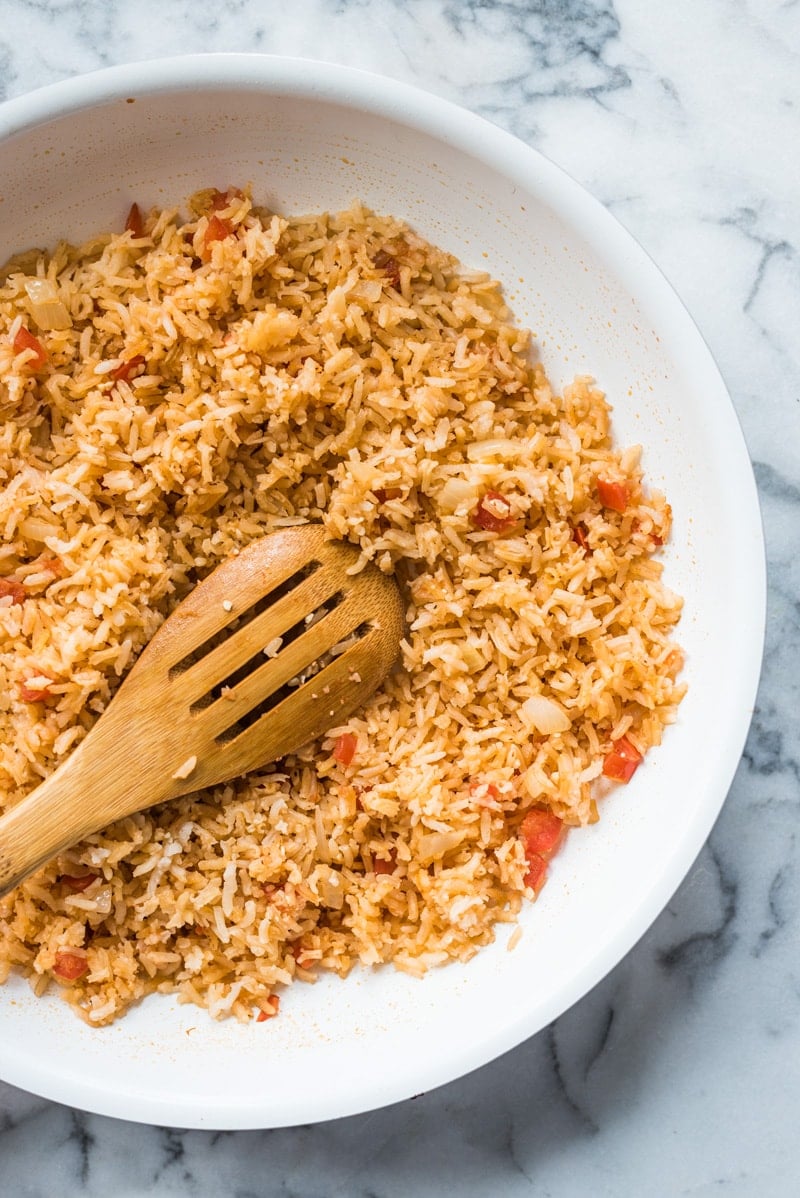 My Mom's Authentic Mexican Rice Recipe is made with simple ingredients like chopped tomatoes, onions and garlic and is the perfect side dish for any meal.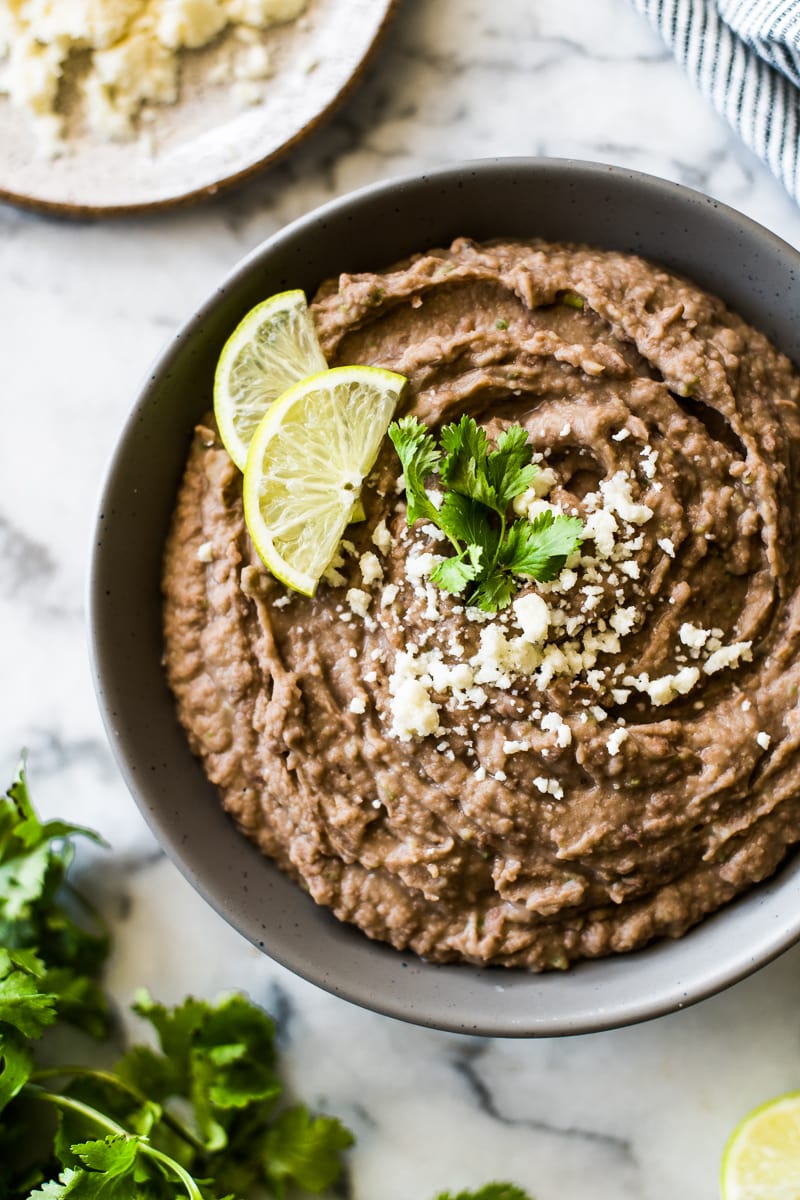 How to make Easy Refried Beans just like your favorite Mexican restaurant, but even better! Includes stovetop, slow cooker and canned beans instructions.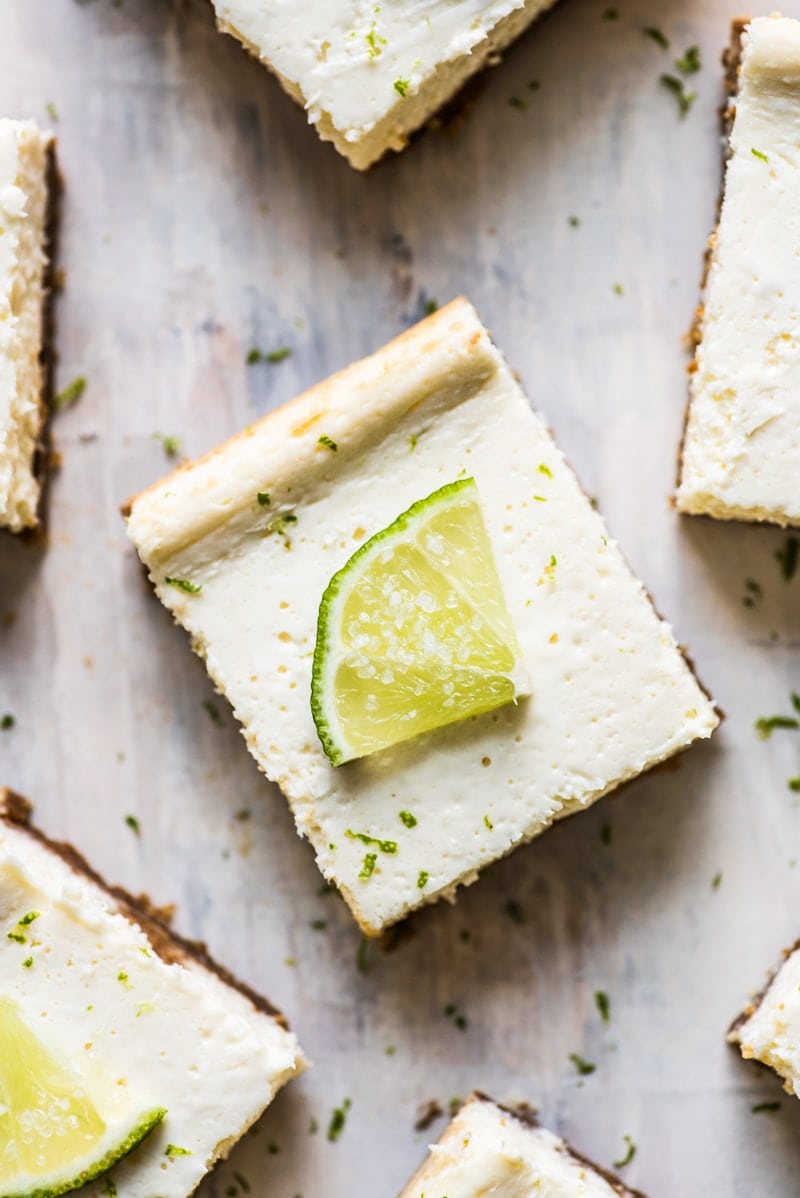 These Margarita Cheesecake Bars are creamy, made with a touch of tequila and sit on a buttery graham cracker crust.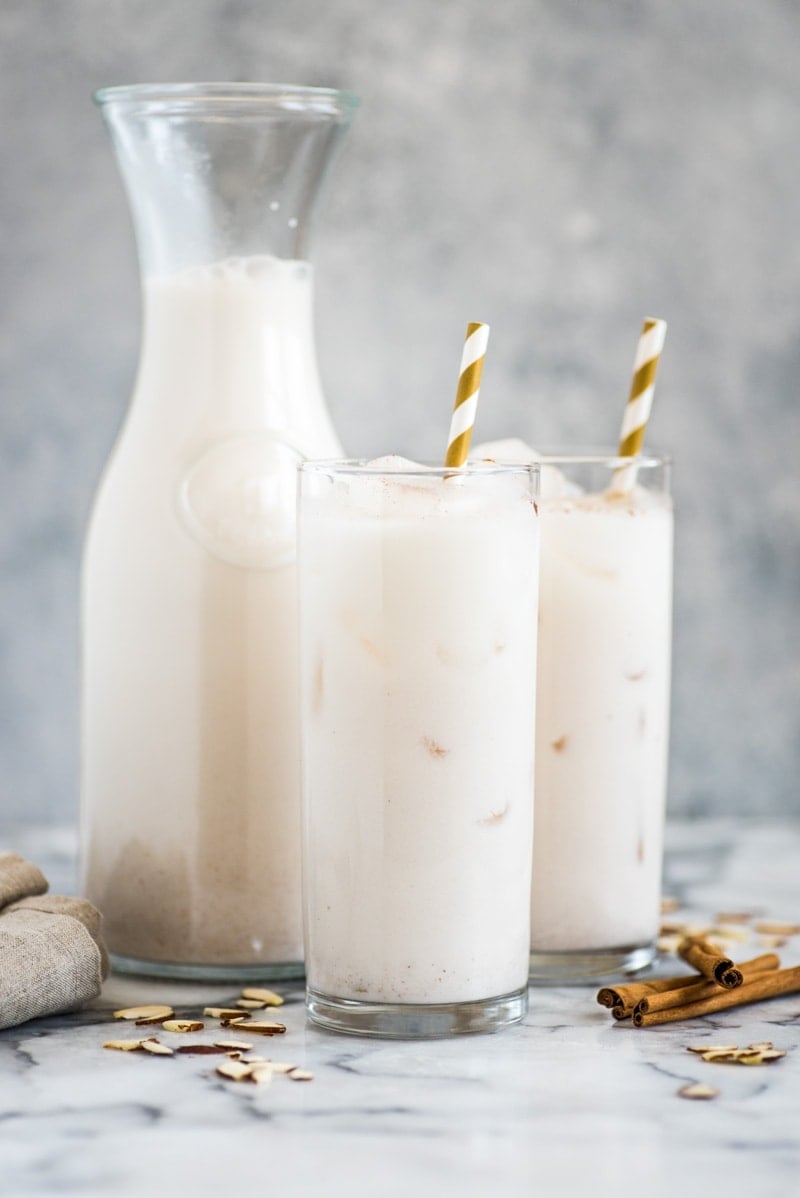 Made from rice, almonds and cinnamon, Horchata is a sweetened Mexican drink that's refreshing, creamy and easy to make.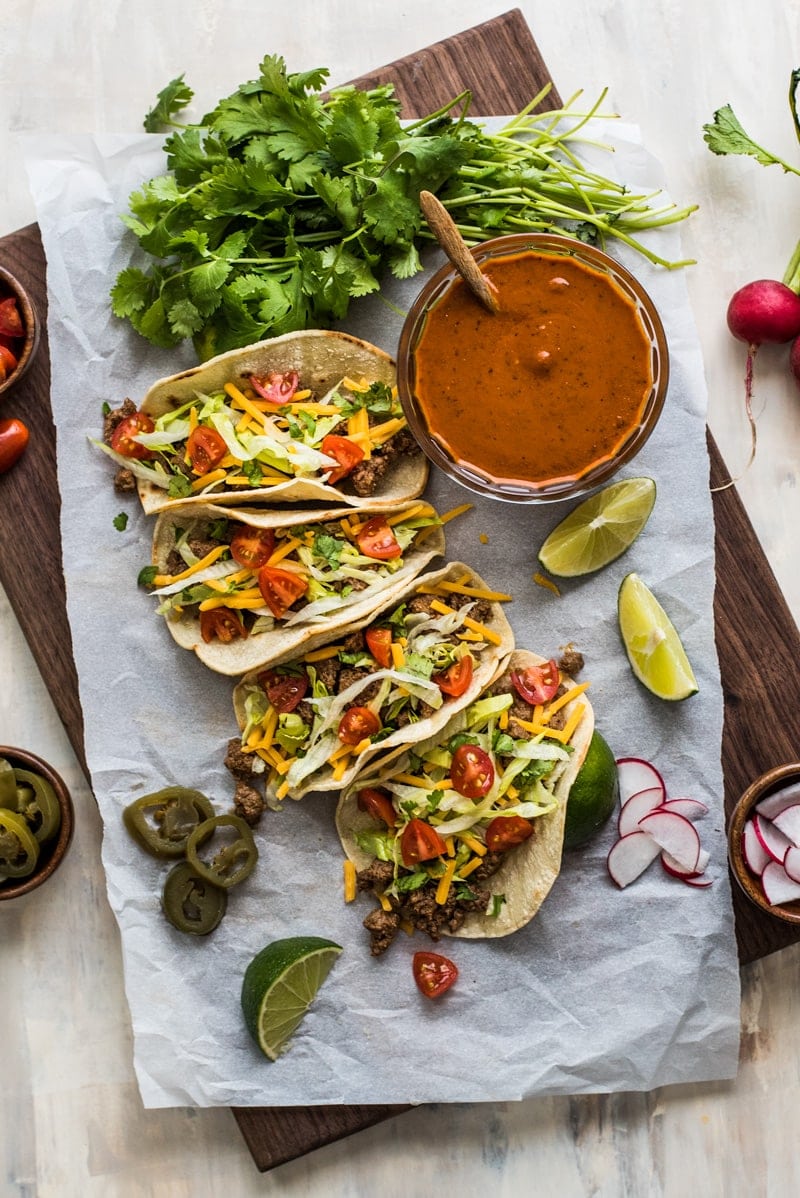 This Easy Ground Beef Tacos recipe made with a homemade taco seasoning packs a ton of flavor for a delicious weeknight meal ready in under 30 minutes.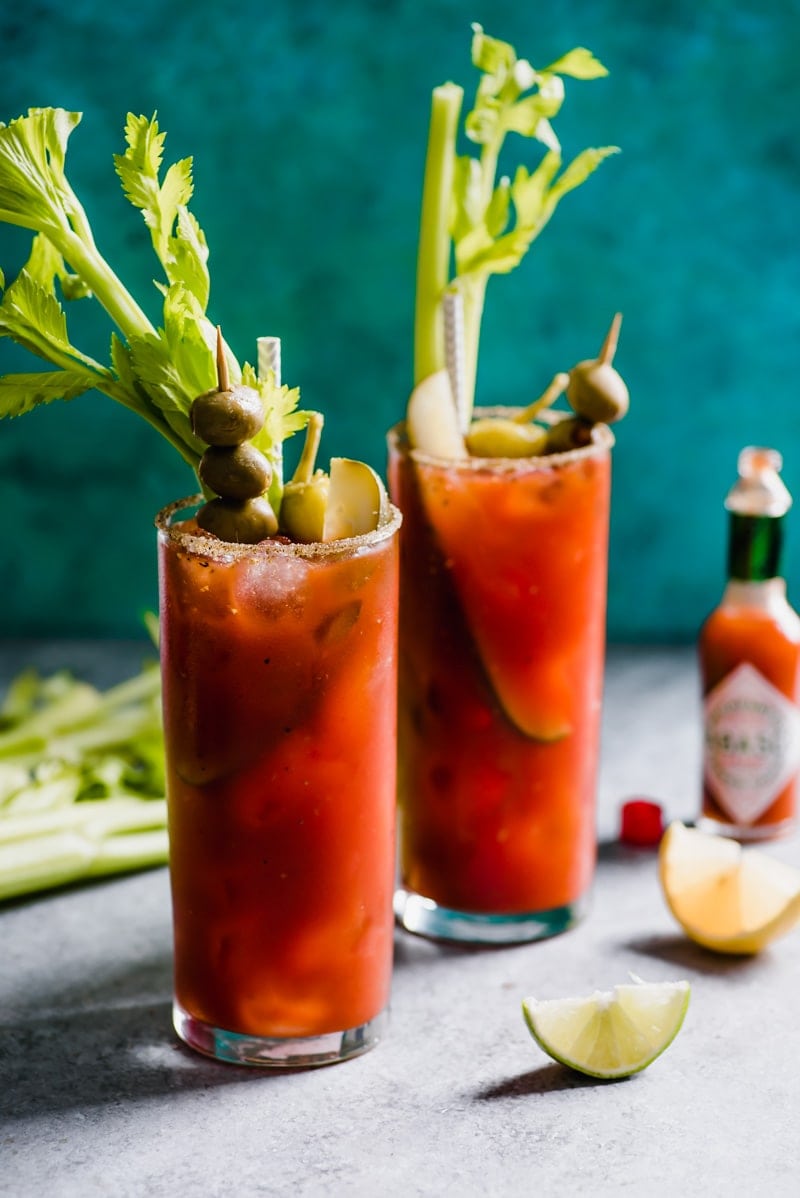 This Mexican Bloody Maria cocktail is made with tequila and lime juice for a fun twist on the classic Bloody Mary.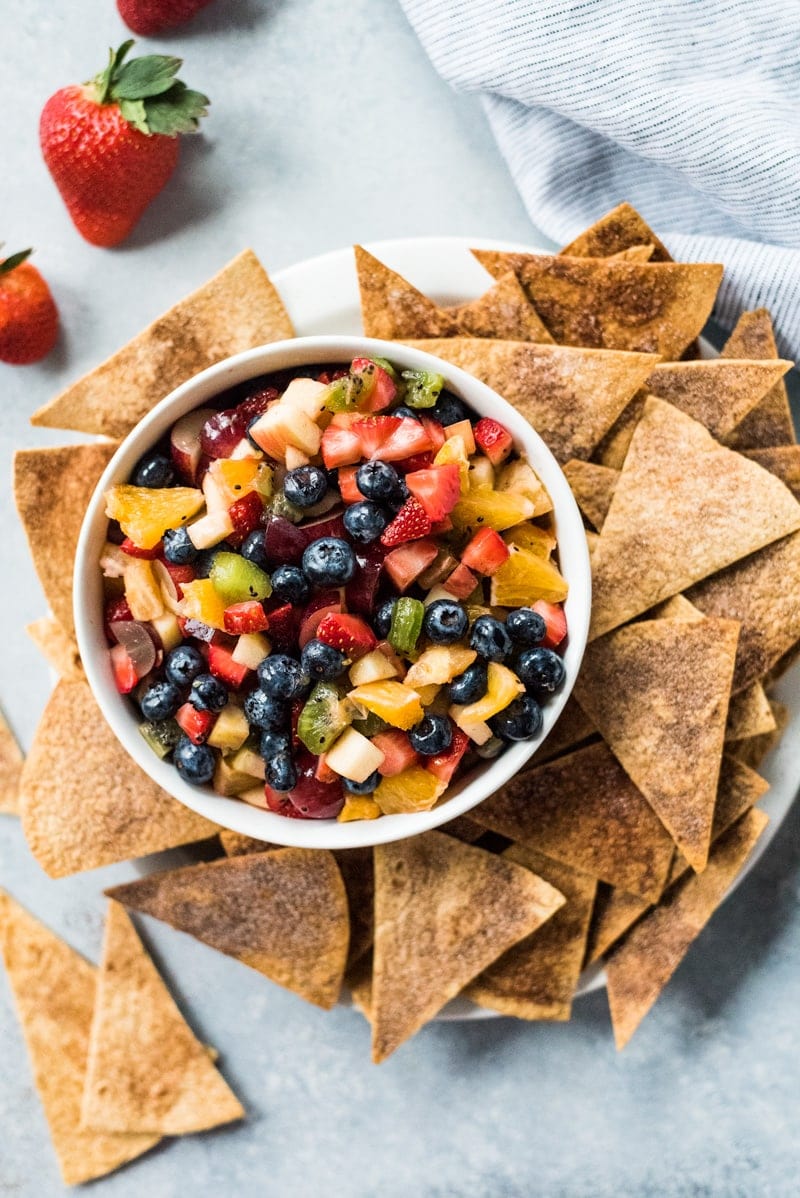 This Fruit Salsa with Cinnamon Chips recipe is made with 6 different types of fruit and is served with baked cinnamon sugar tortilla chips for a fun appetizer or healthy dessert.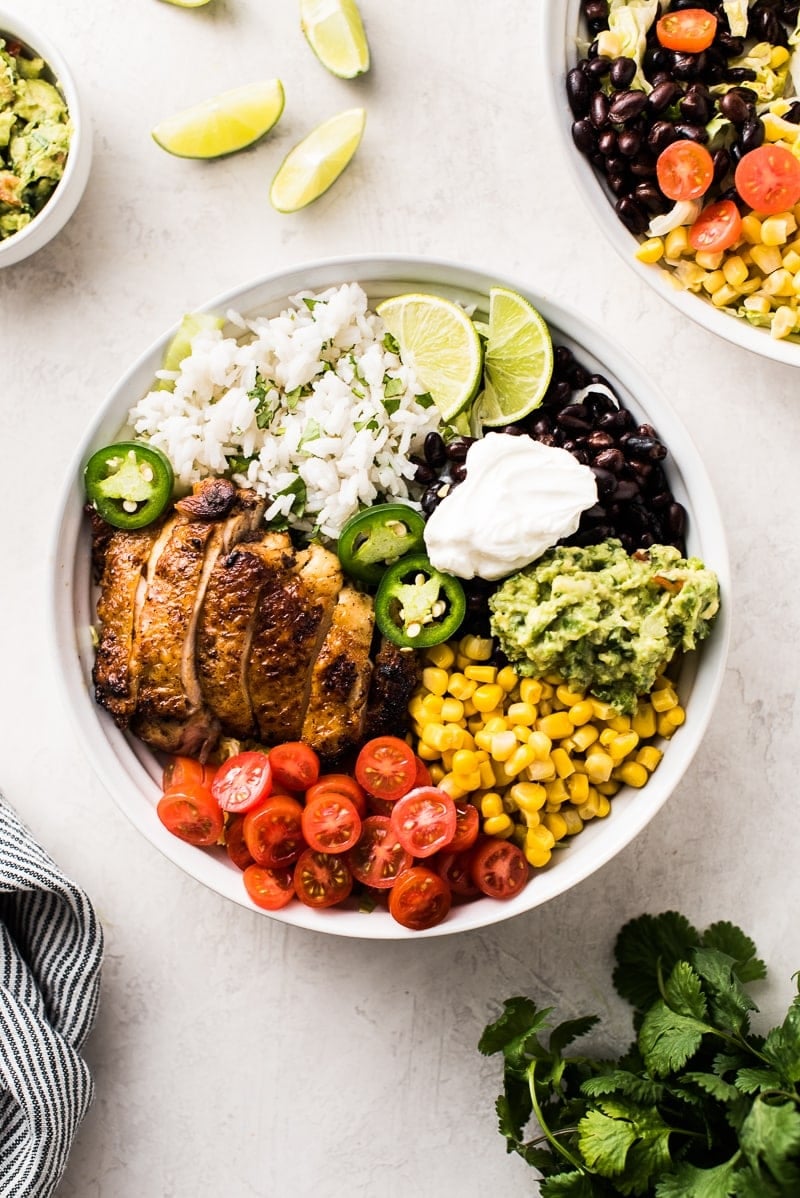 This Chicken Burrito Bowl is easy to make, healthy and perfect for taking to lunch. It's loaded with juicy chicken, rice, black beans, corn and more.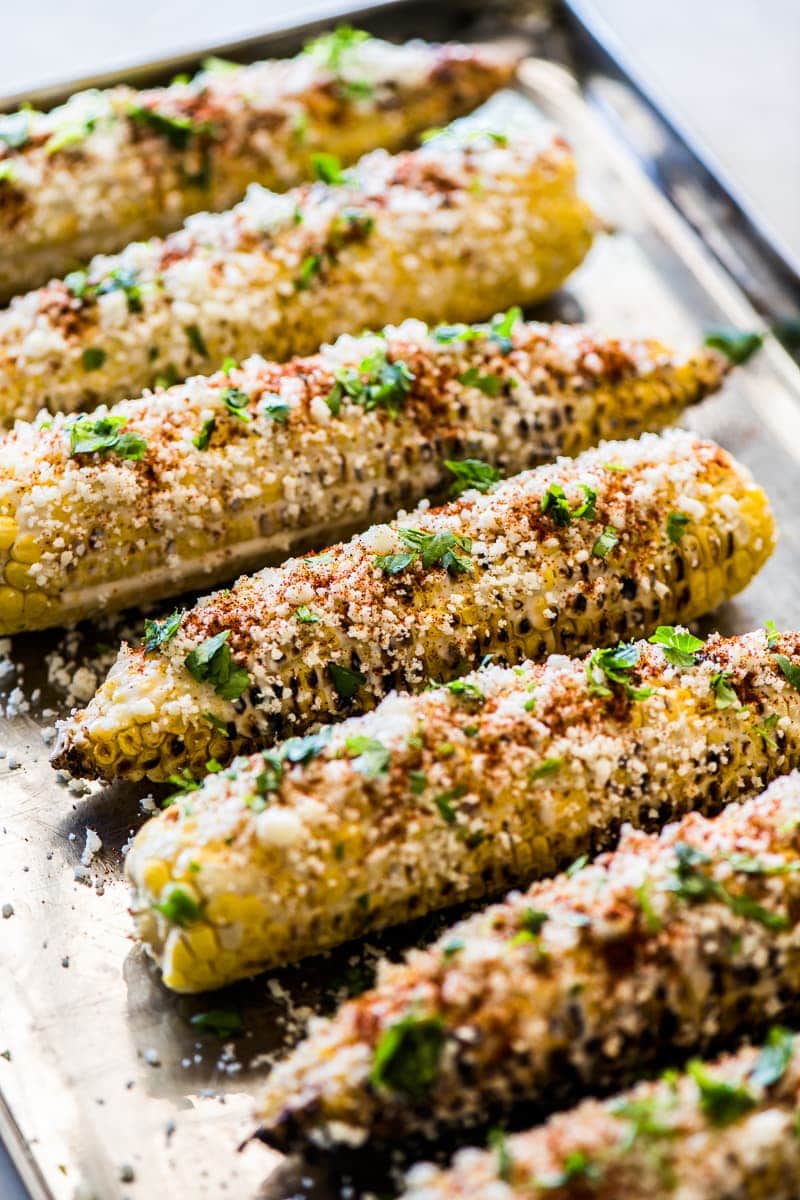 Mexican Street Corn on the cob covered in mayo and topped with cilantro, Cotija cheese and chili powder is the perfect Mexican summer side dish.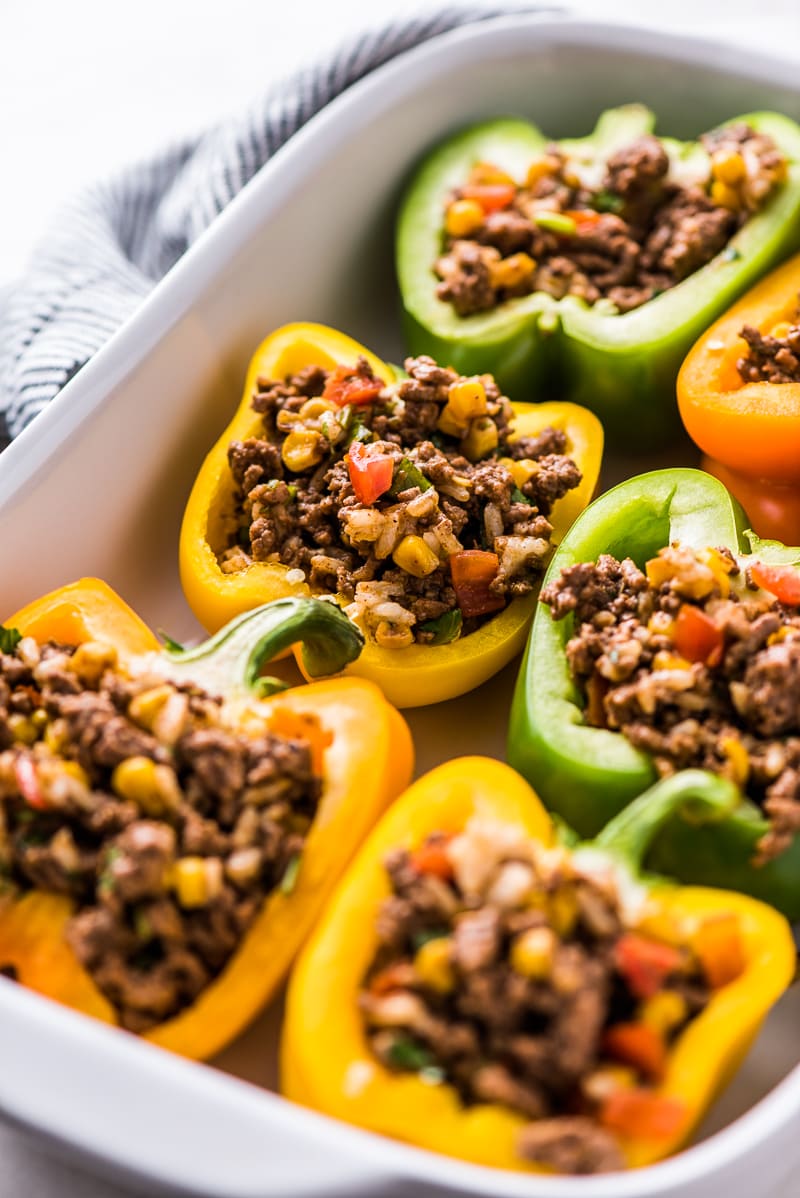 Mexican Stuffed Peppers filled with ground beef, chicken or turkey and seasoned with an easy taco seasoning perfect for weeknight meals.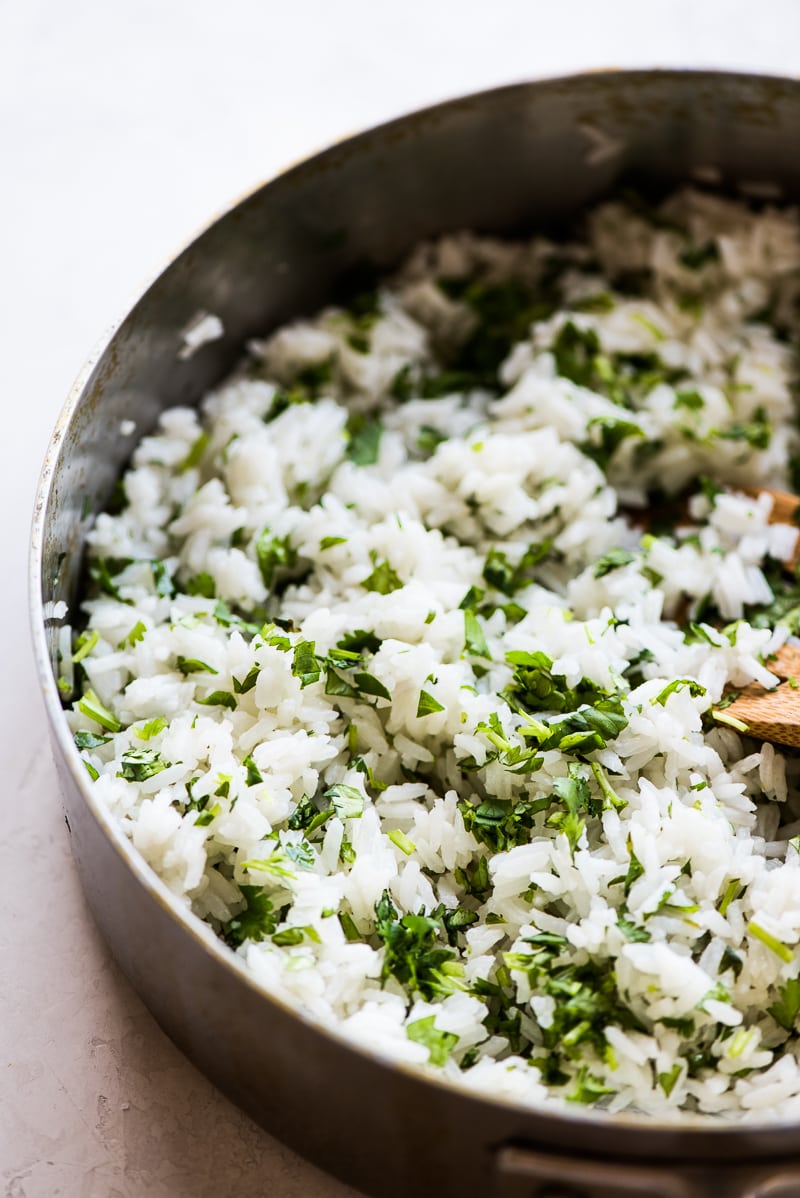 This Cilantro Lime Rice is a simple and easy Mexican side dish that's great with fajitas, tacos and burrito bowls just like Chiptole.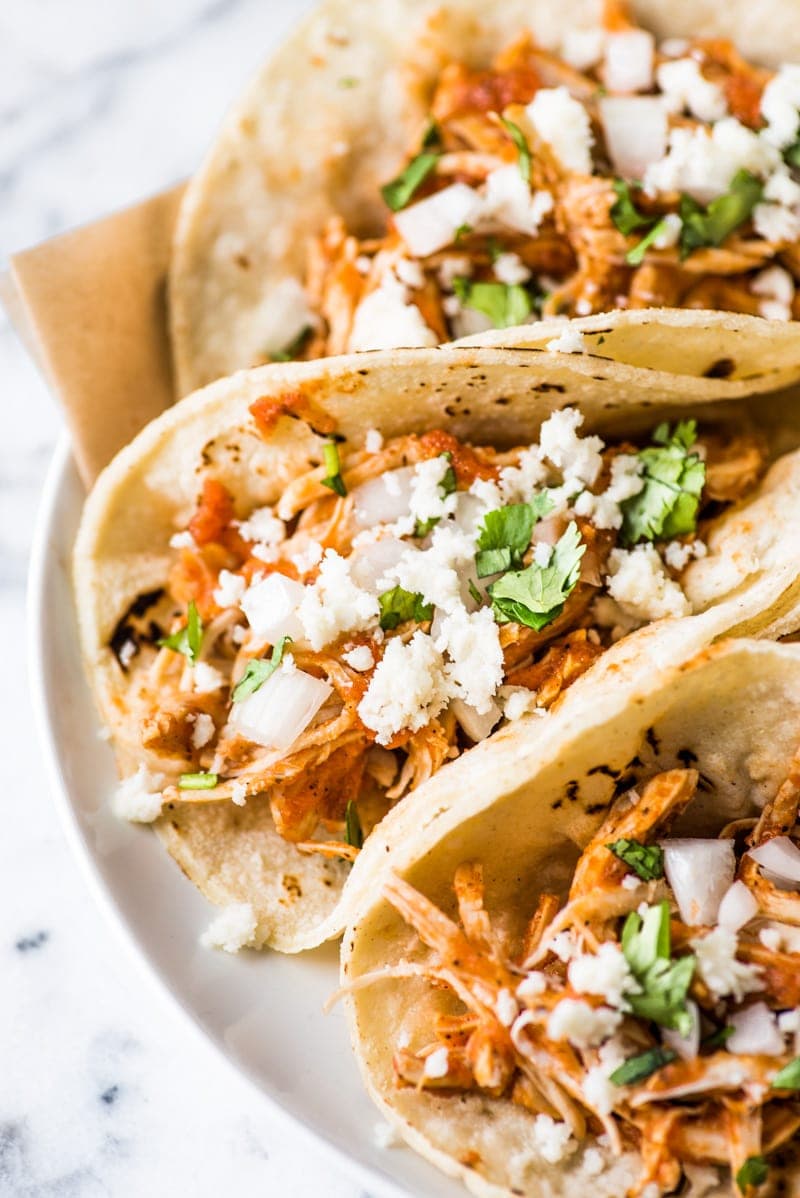 These Easy Chicken Tinga Tacos feature shredded chicken in a smoky chipotle sauce that's ready in only 30 minutes.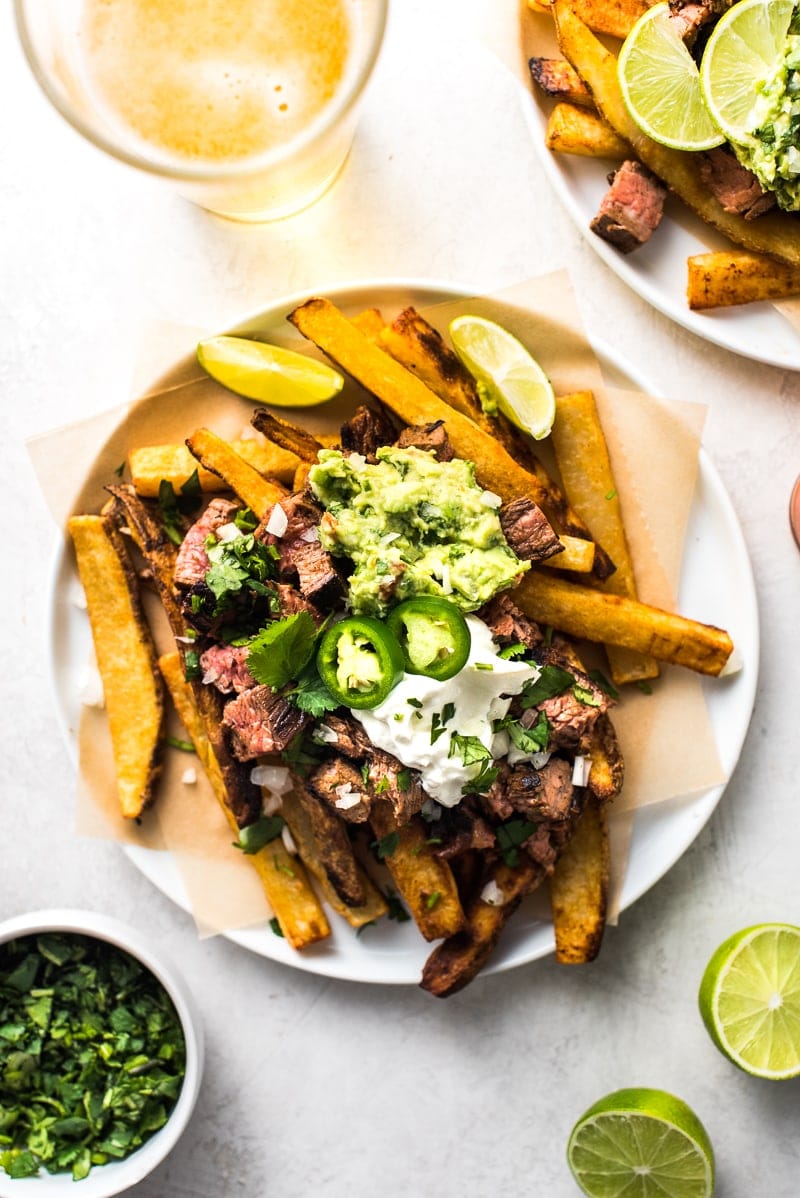 This Carne Asada Fries recipe is a San Diego classic featuring crispy baked fries topped with shredded cheese, tender carne asada, guacamole and sour cream.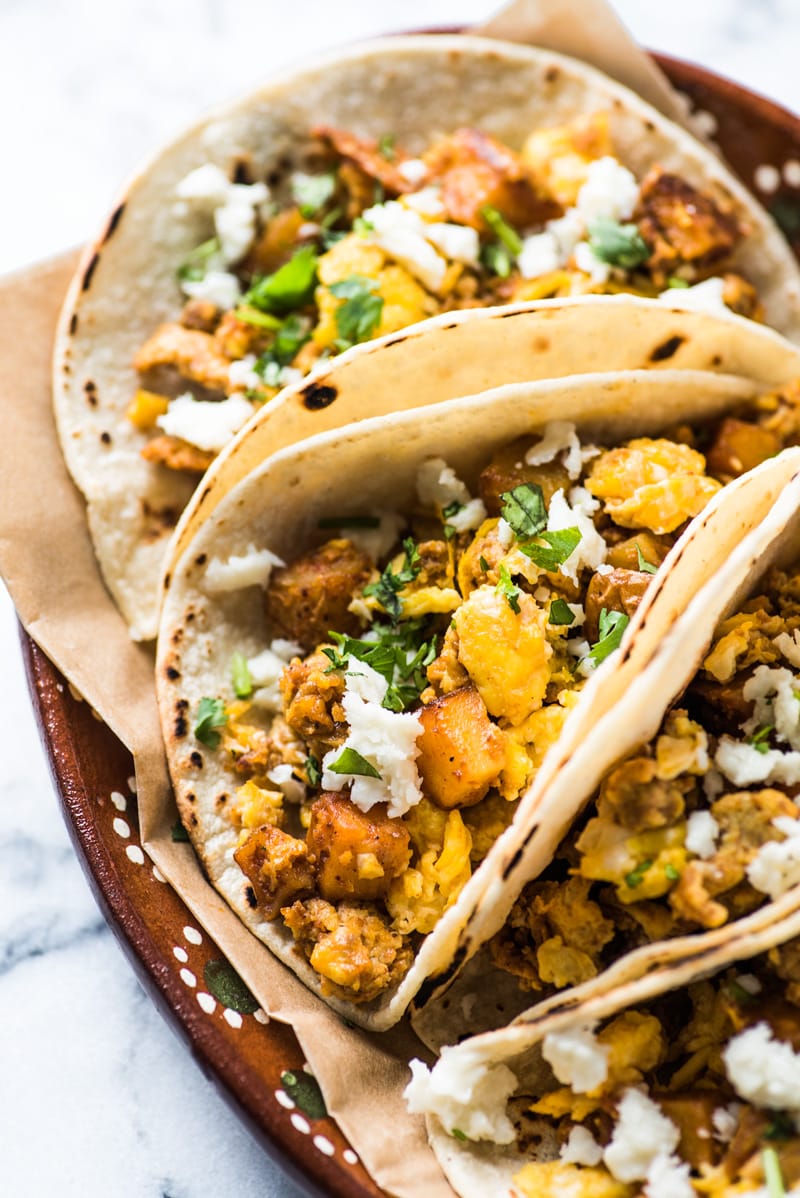 These Breakfast Tacos are made with chorizo, crispy potatoes and eggs and are an authentic Mexican breakfast perfect for any day of the week.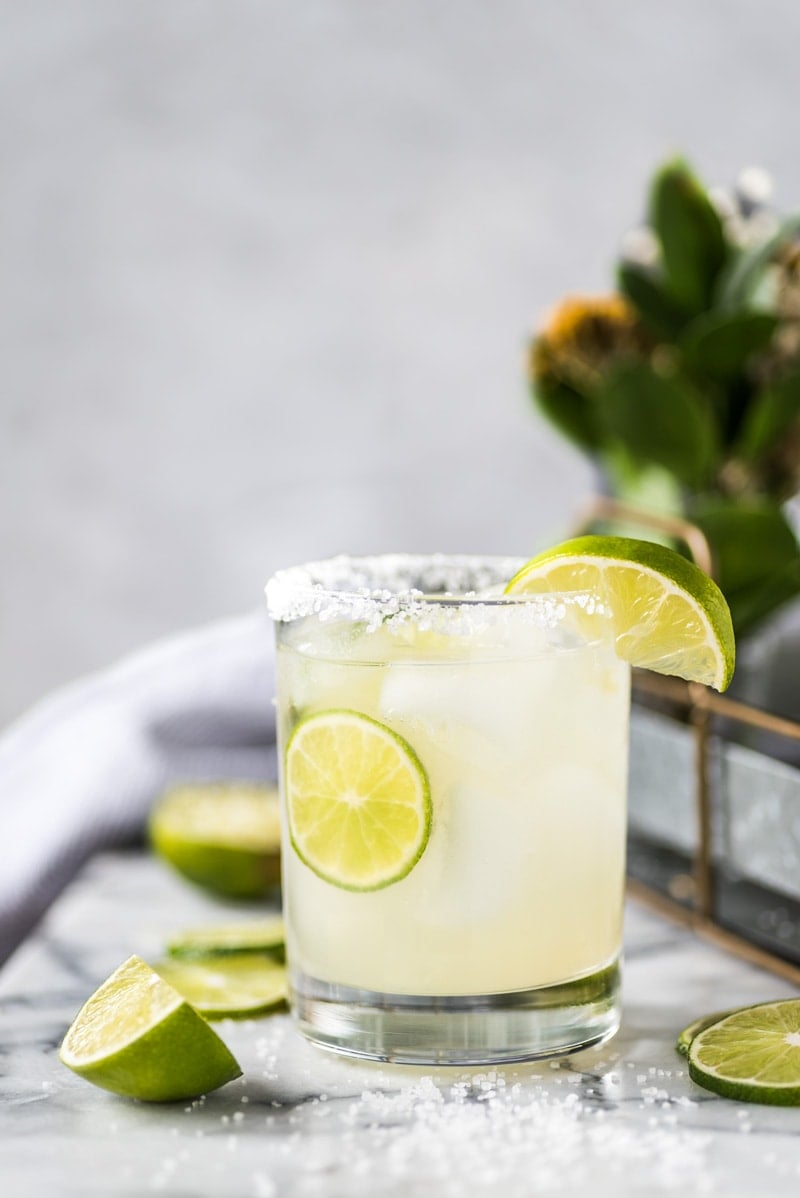 This Classic Margarita Recipe is perfectly balanced with tequila, triple sec and lime juice for a crisp and refreshing cocktail. No margarita mix.
This Mexican Barbacoa Recipe is made in the slow cooker or Instant Pot for easy and flavorful shredded beef that can be served in tacos, salads, burritos and more.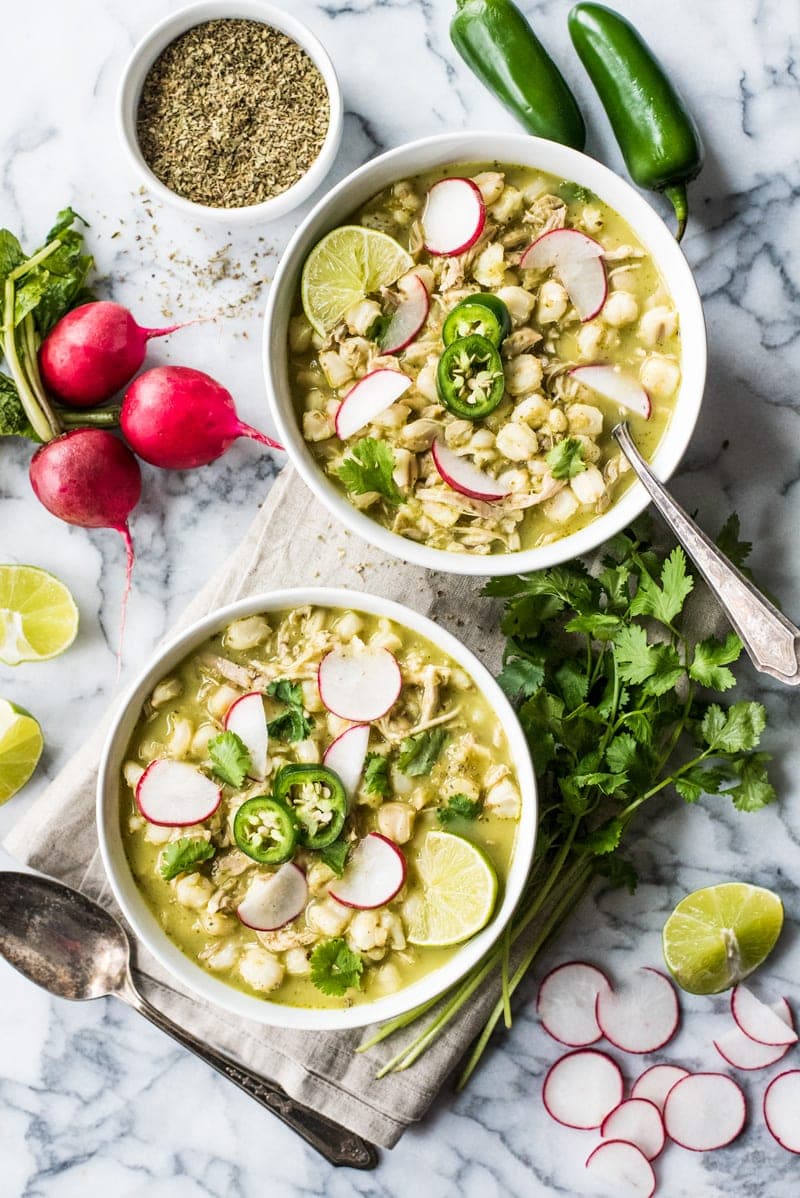 Chicken Pozole Verde is a comforting Mexican soup filled with shredded chicken and hominy in a comforting green chile broth.